One of the internet's most famous pets, Lil Bub, has sadly died aged only 8-years-old.
Lil Bub rose to viral fame after her owner set her up with her own Instagram account - The cat's bulbous eyes, droopy tongue, and kitten-like appearance caught the attention of millions of people all over the world, and she quickly became one of the most famous pets in the world.
Keep scrolling to hear about her tragic cause of death, and the lasting legacy she has left on the world.
Lil Bub has tragically passed away.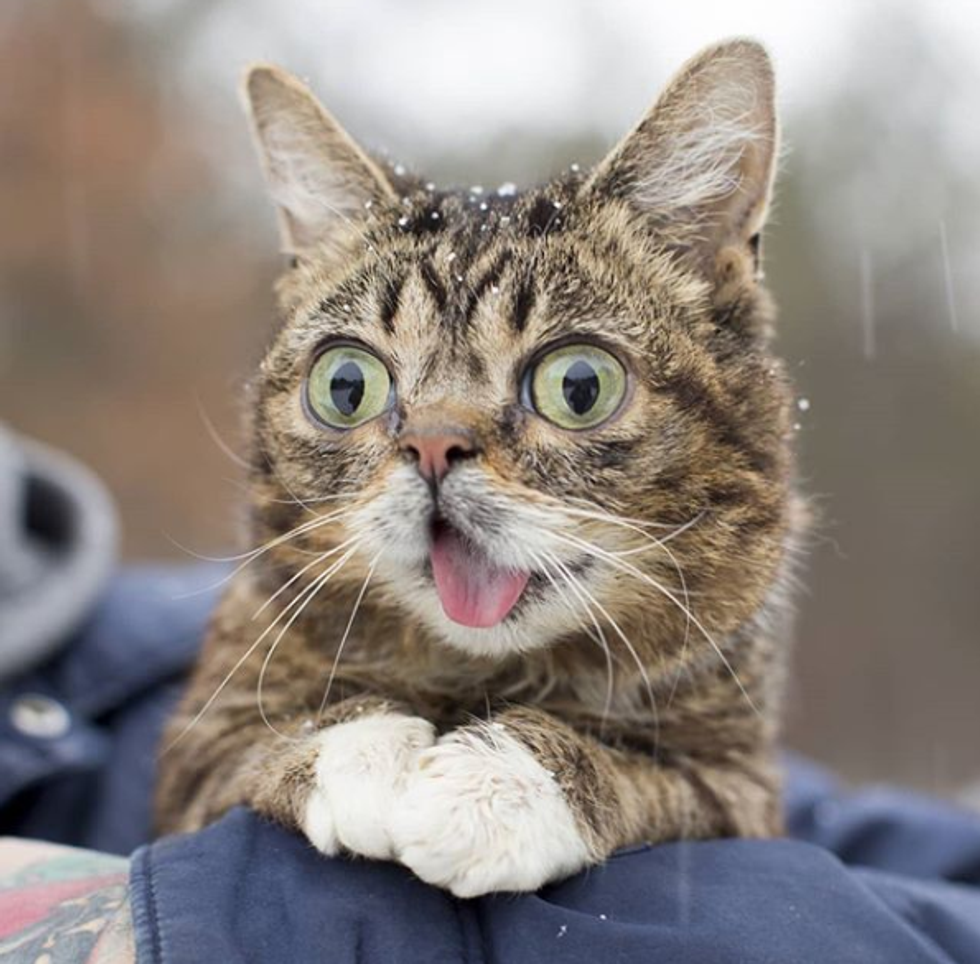 via: Instagram
The Insta-famous cat was loved by millions across the globe, and she will be sorely missed.
Lil Bub had become a viral sensation.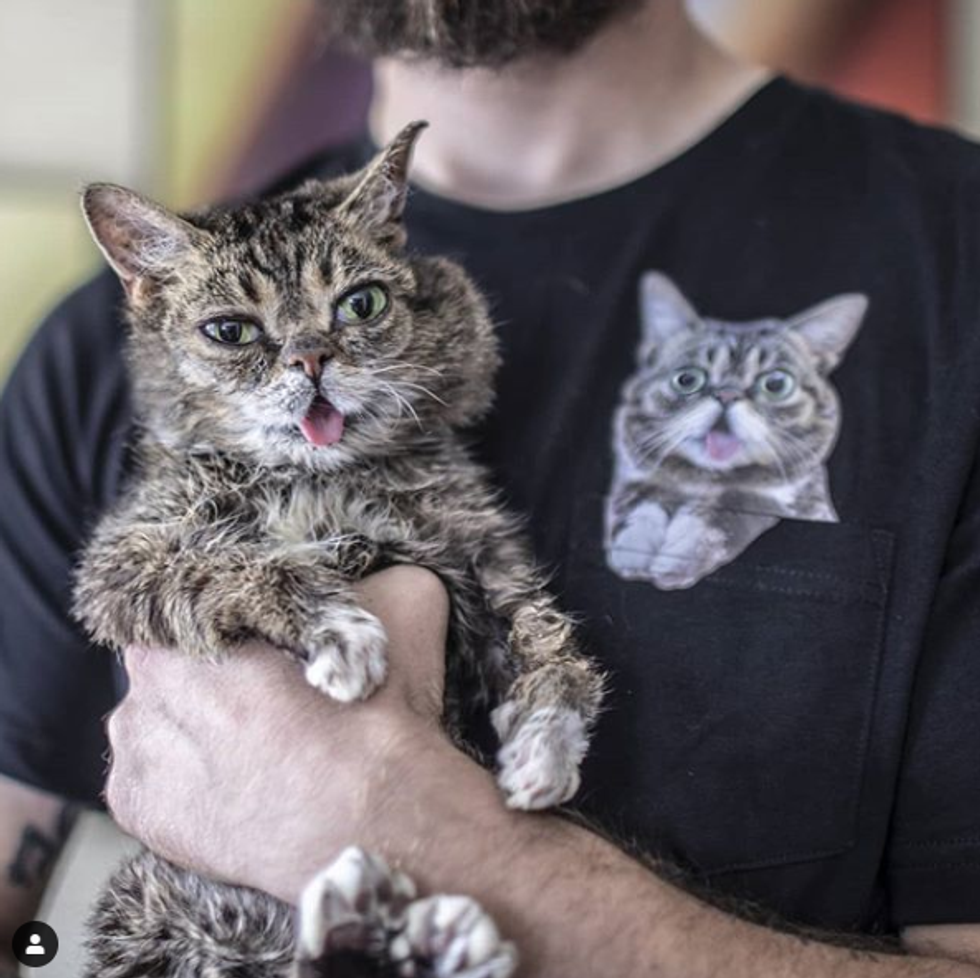 via: Instagram
Her unique appearance had gained her a hefty online fan base, with people all over the world recognizing the feline.
She didn't have the best start to life, however.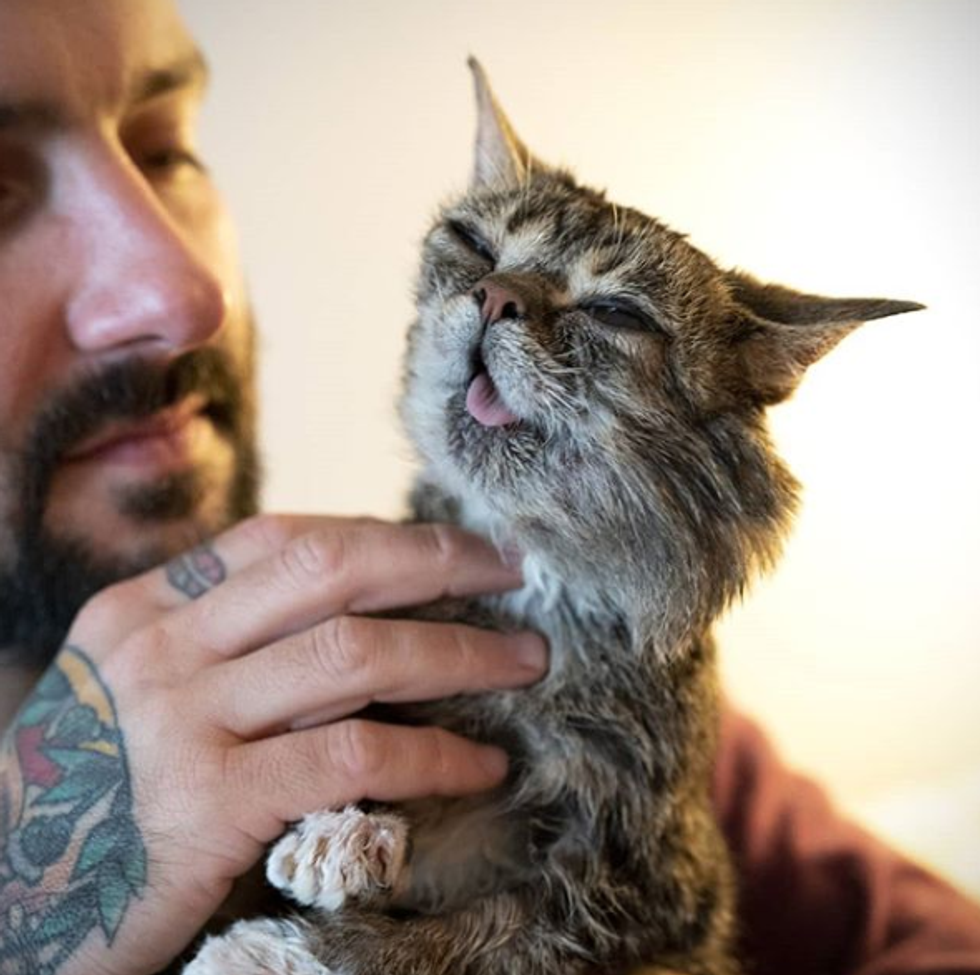 via: Instagram
Lil Bub was found as part of an abandoned litter of kittens in a tool shed in Indiana, which her owner, Mike Bridavsky, had stumbled across.
Lil Bub was the runt of the litter...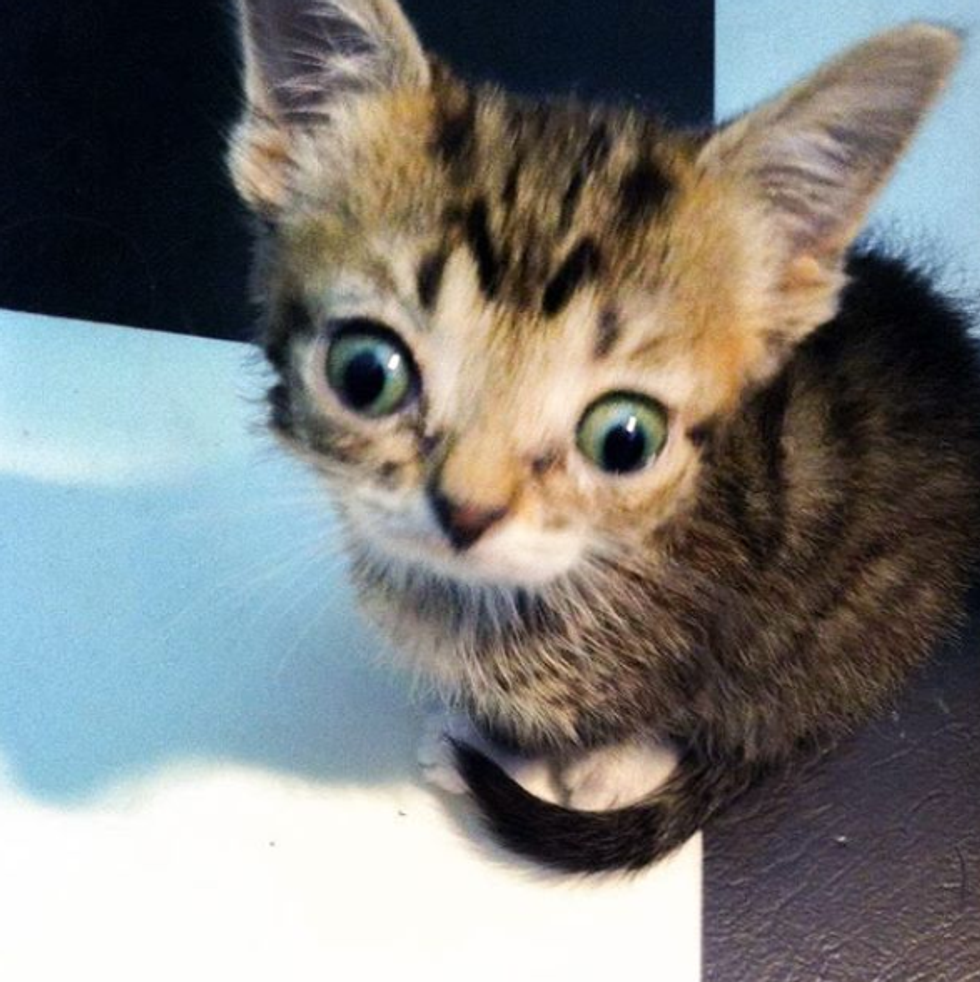 via: Instagram
And, on top of this, she was also born with several genetic mutations, including an extreme form of feline dwarfism.
Her dwarfism meant that she would never grow to the size of a regular cat...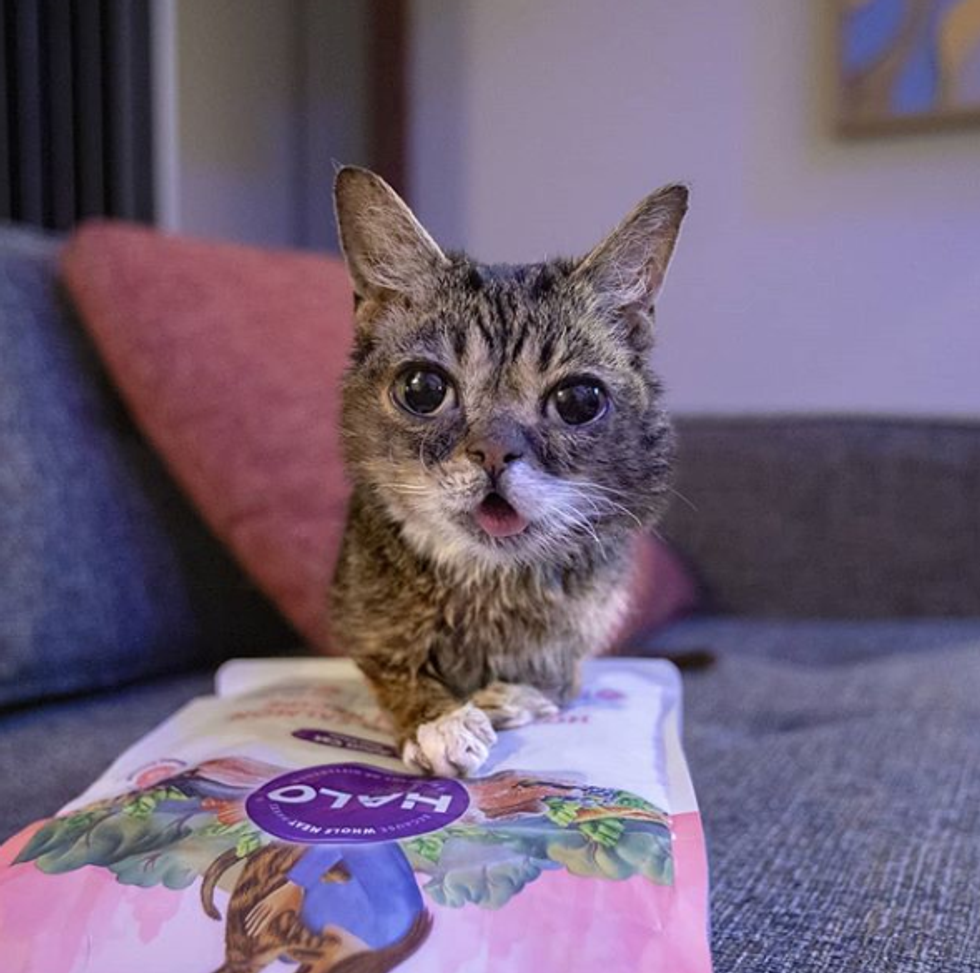 And her shortened lower jaw meant that, among other things, she could not retain her tongue within her mouth.
Yet, despite her unusual appearance and special needs...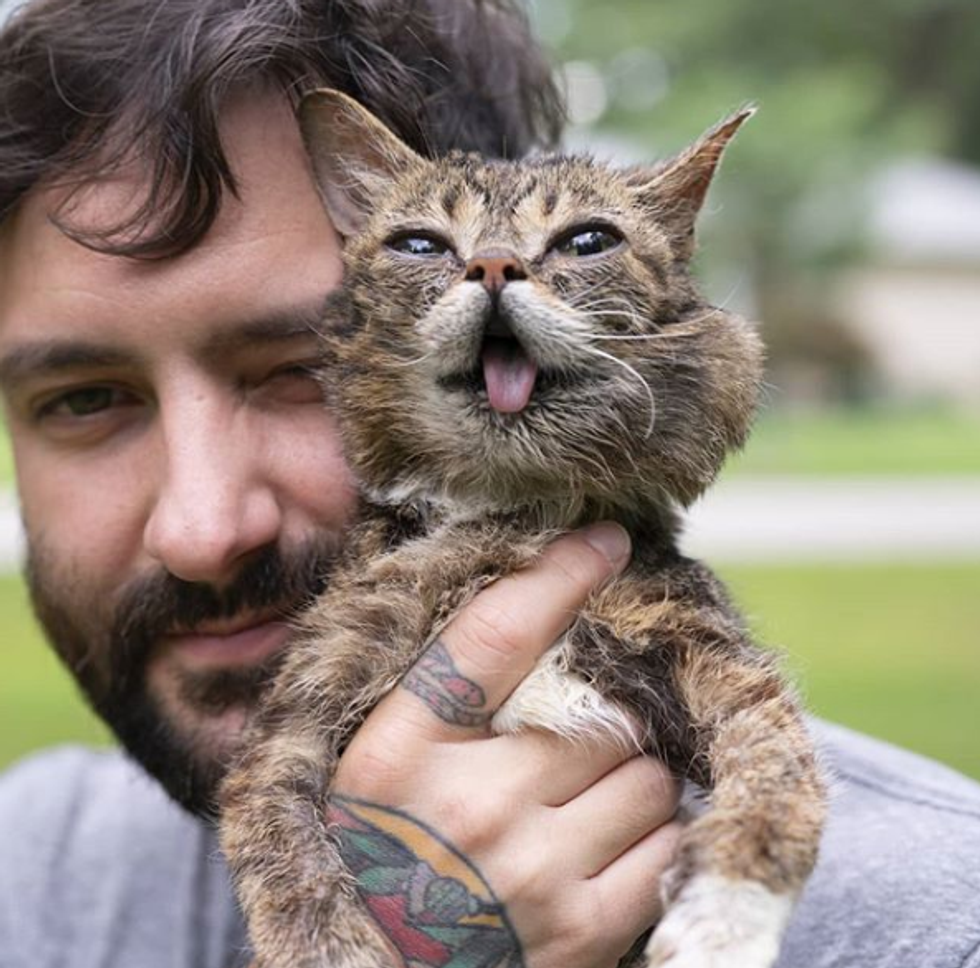 via: Instagram
Mike quickly fell in love with the kitten and adopted her in 2011, naming her "Lil Bub".
And the rest was history.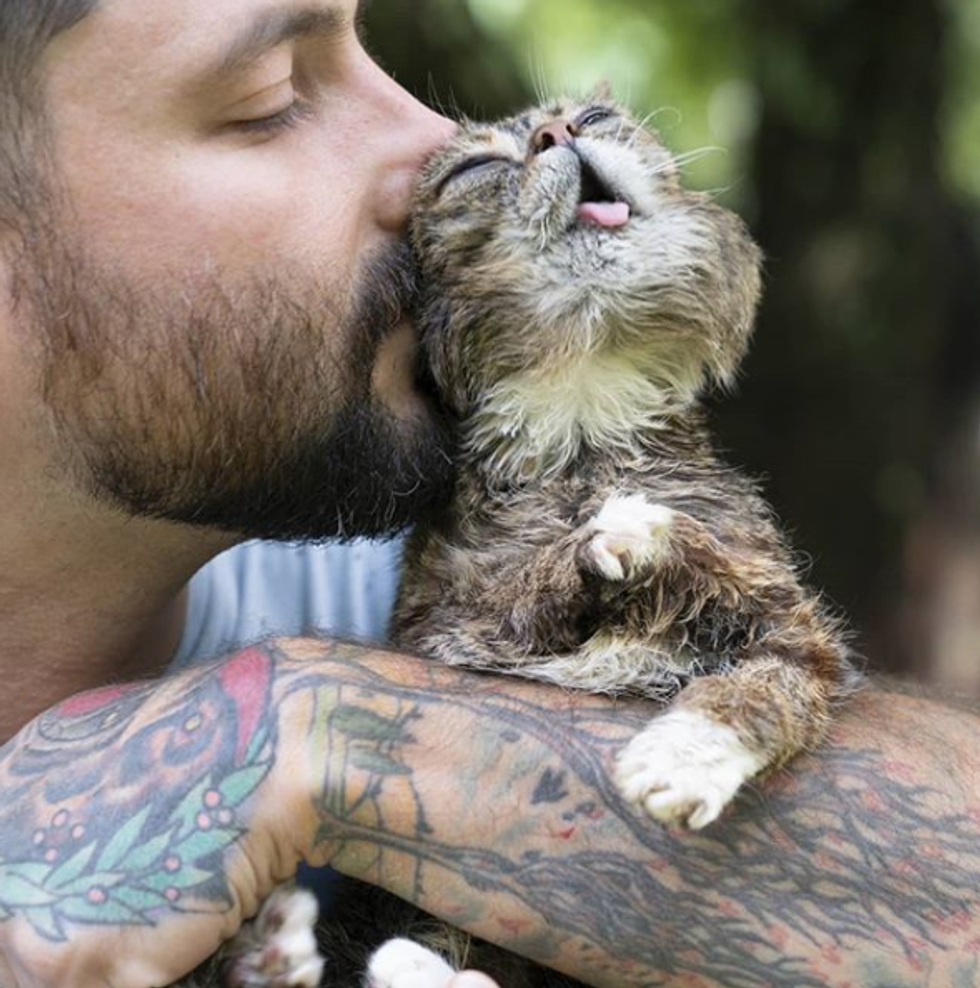 via: Instagram
Mike began by uploading photos of his new kitten to Tumblr and Reddit, and her unusual appearance quickly gained viral attention.
It didn't take Bub long to become an internet star.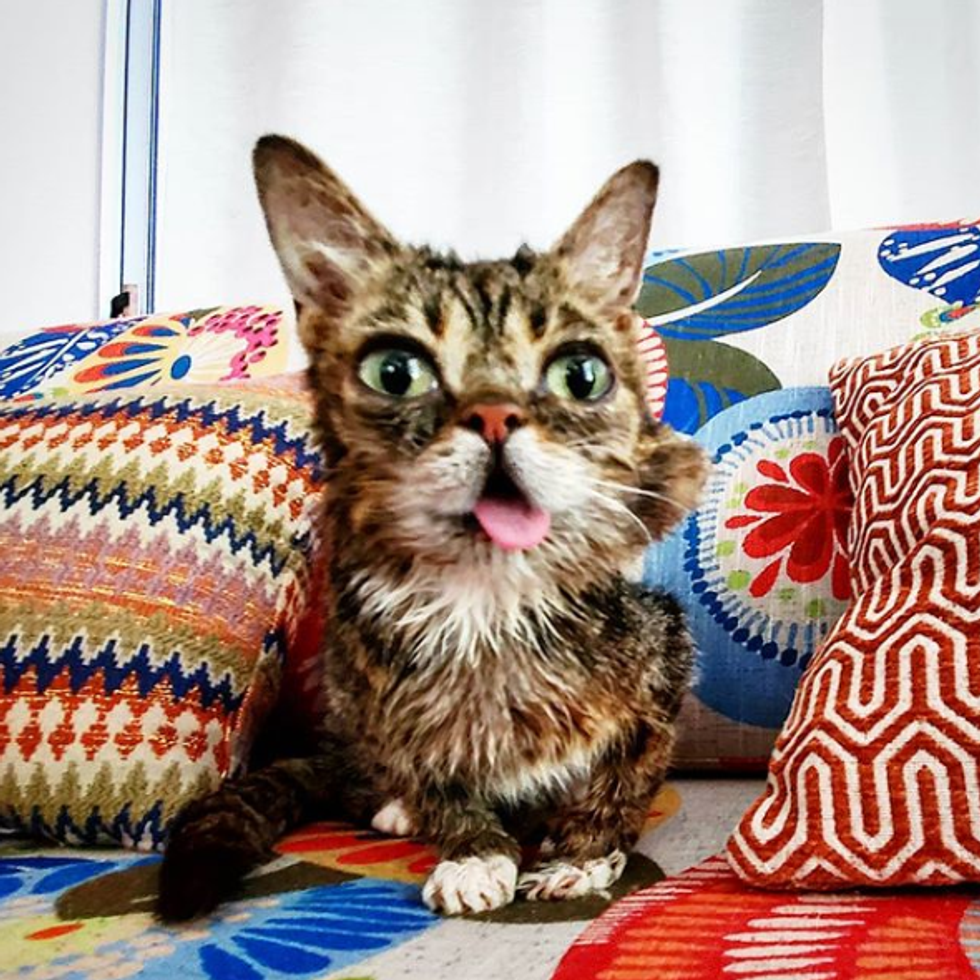 via: Instagram
Her Facebook page has 3 million likes, and her Instagram account boasts an impressive 2.4 million-strong following.
She has made many celebrity appearances over the years...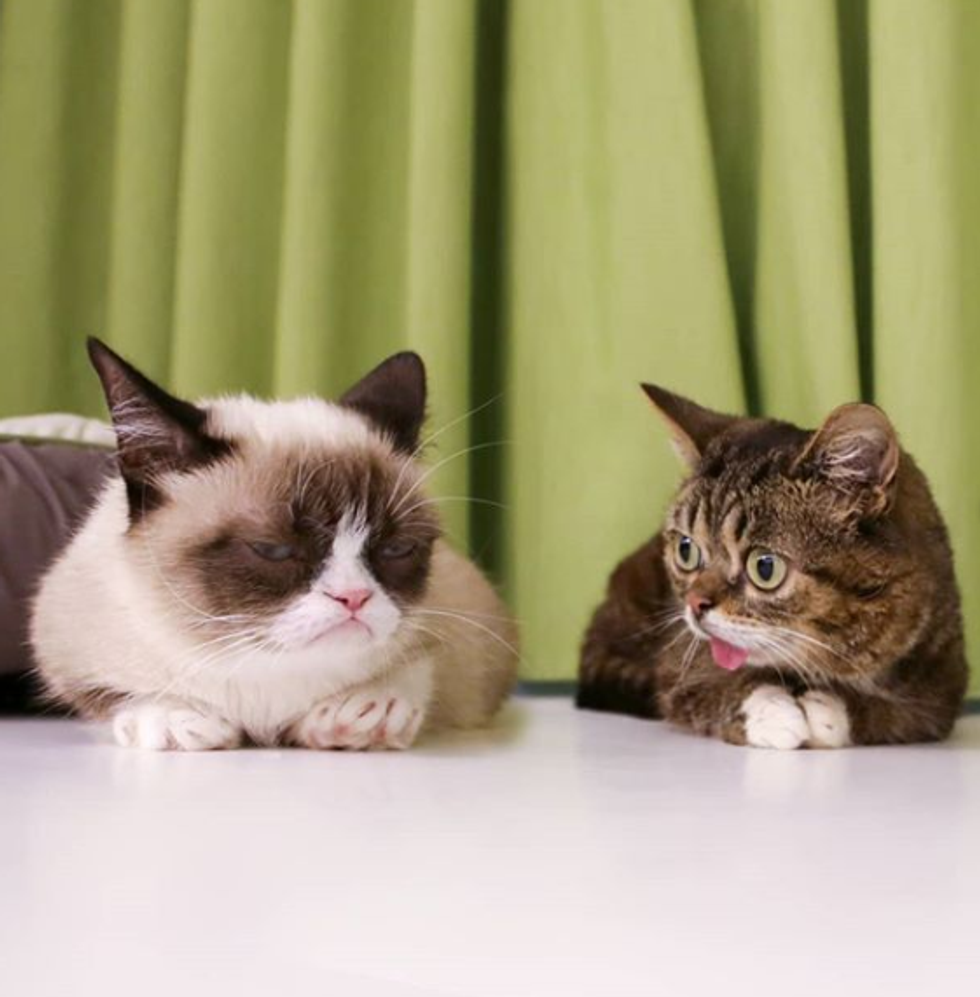 And went on to appear on a number of television channels, gain endorsement deals, merchandise lines, and even had her own documentary series.
And Lil Bub wasn't just a cute face.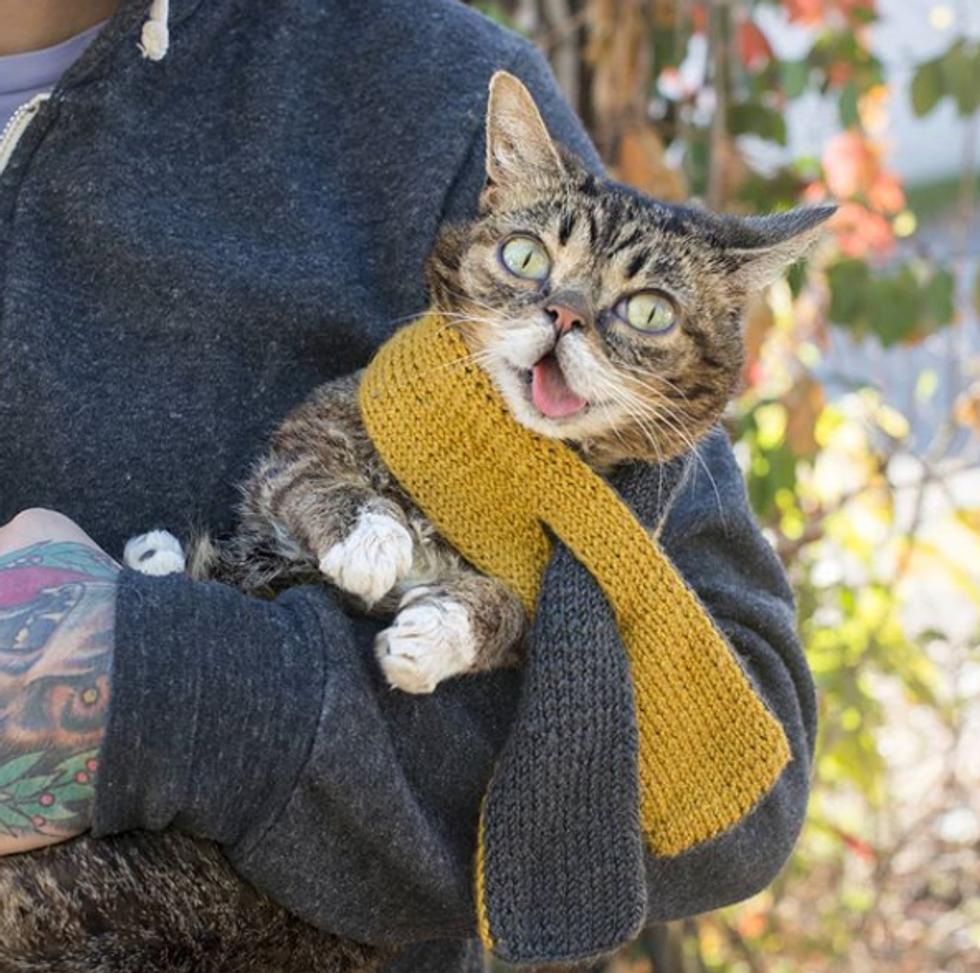 via: Instagram
The kitty's fame helped to raise over $700,000 for various animal charities over the years.
But the fact of the matter remained...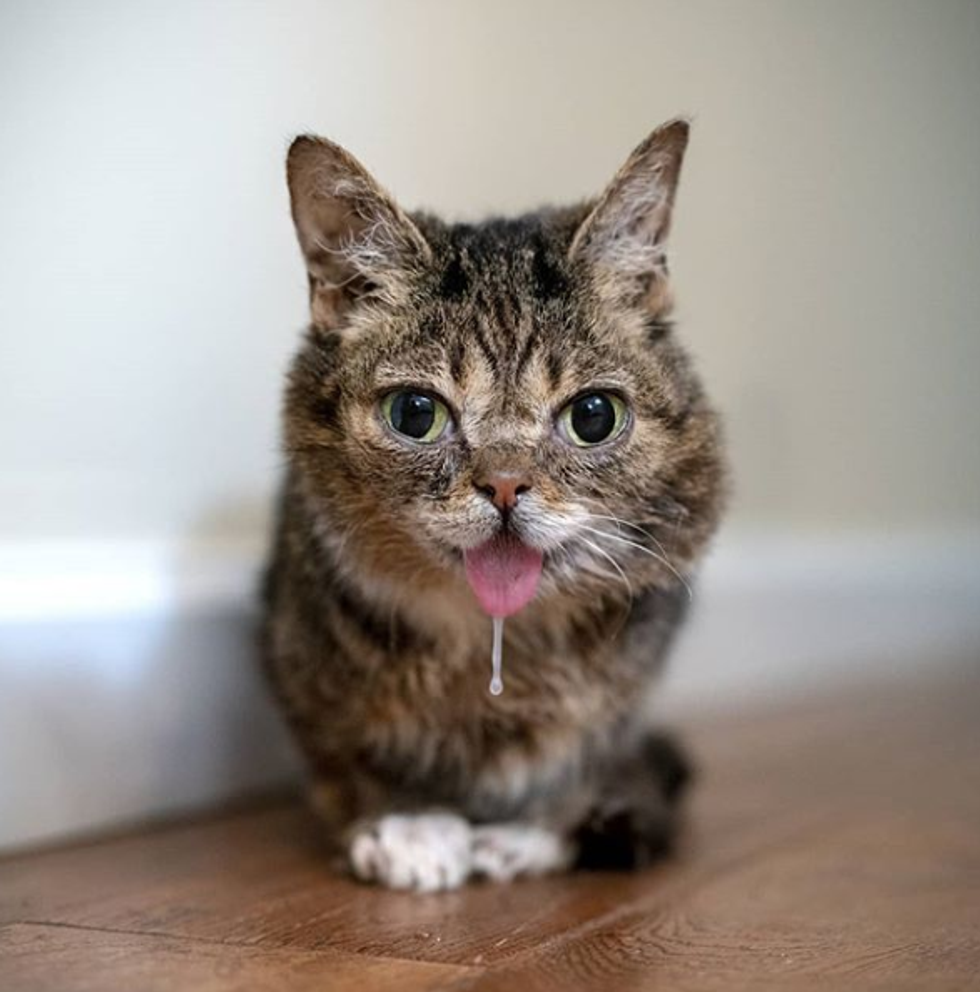 via: Instagram
It was easy to forget that Lil Bub was actually living with a number of life-threatening conditions, so it was always unlikely that she would ever live as long as any other regular cat.
And now, the time has come.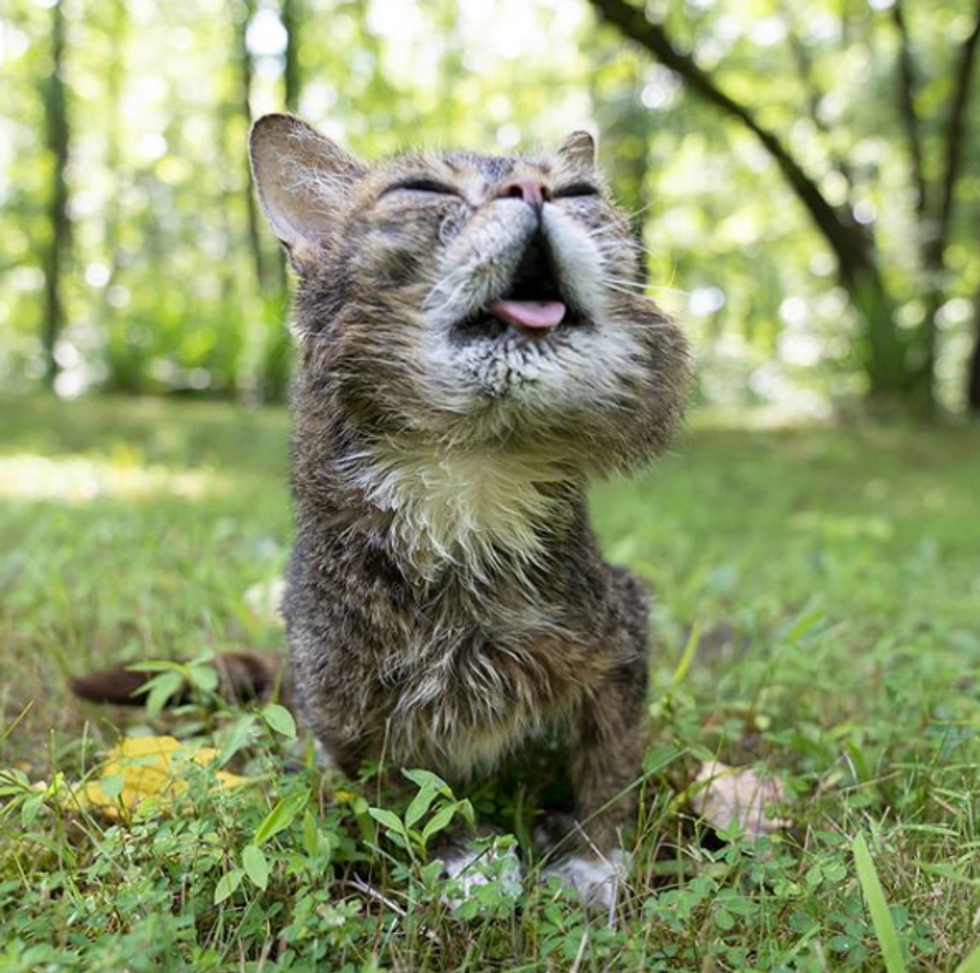 via: Instagram
Lil Bub's life has been tragically cut short, at only 8-years-old.
Bridavsky made the heartbreaking announcement on Sunday.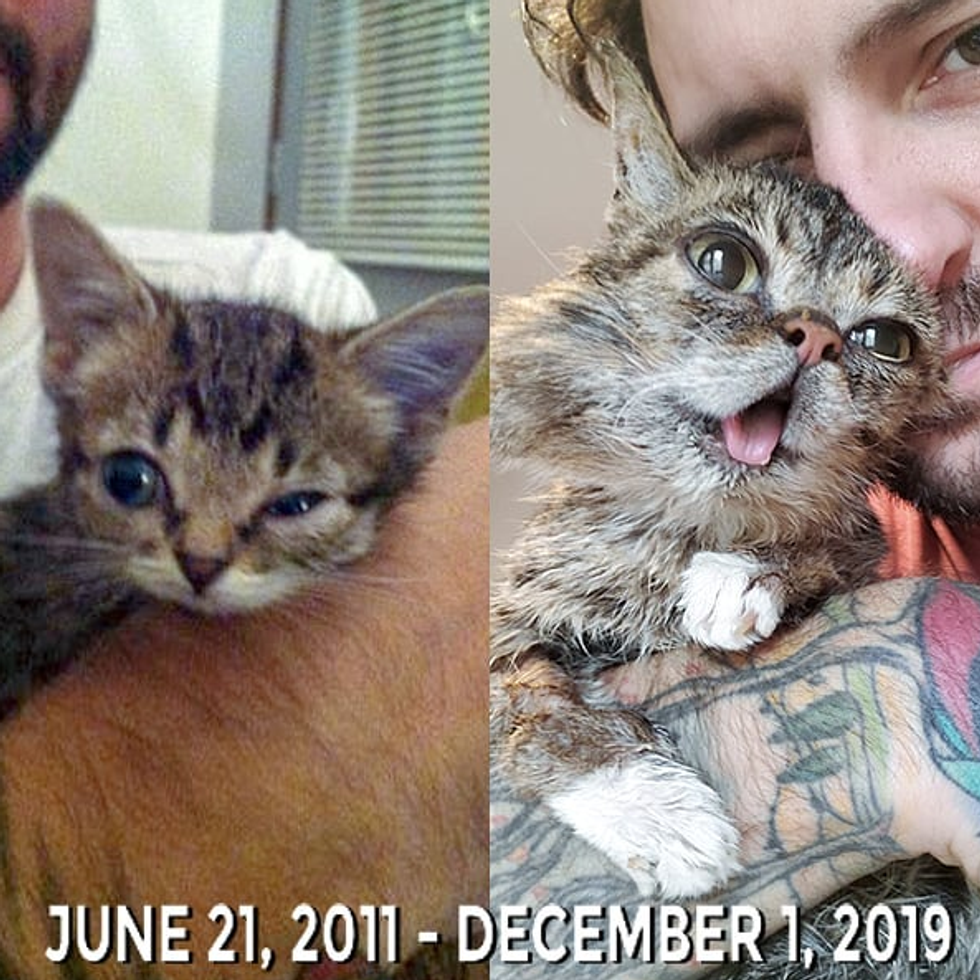 via: Instagram
Sharing contrasting photos of Bub as a kitten and as an adult, Mike wrote: "On the morning of Sunday, December 1st 2019 we lost the purest, kindest and most magical living force on our planet."
Bub's sudden death came as a result of a bone infection.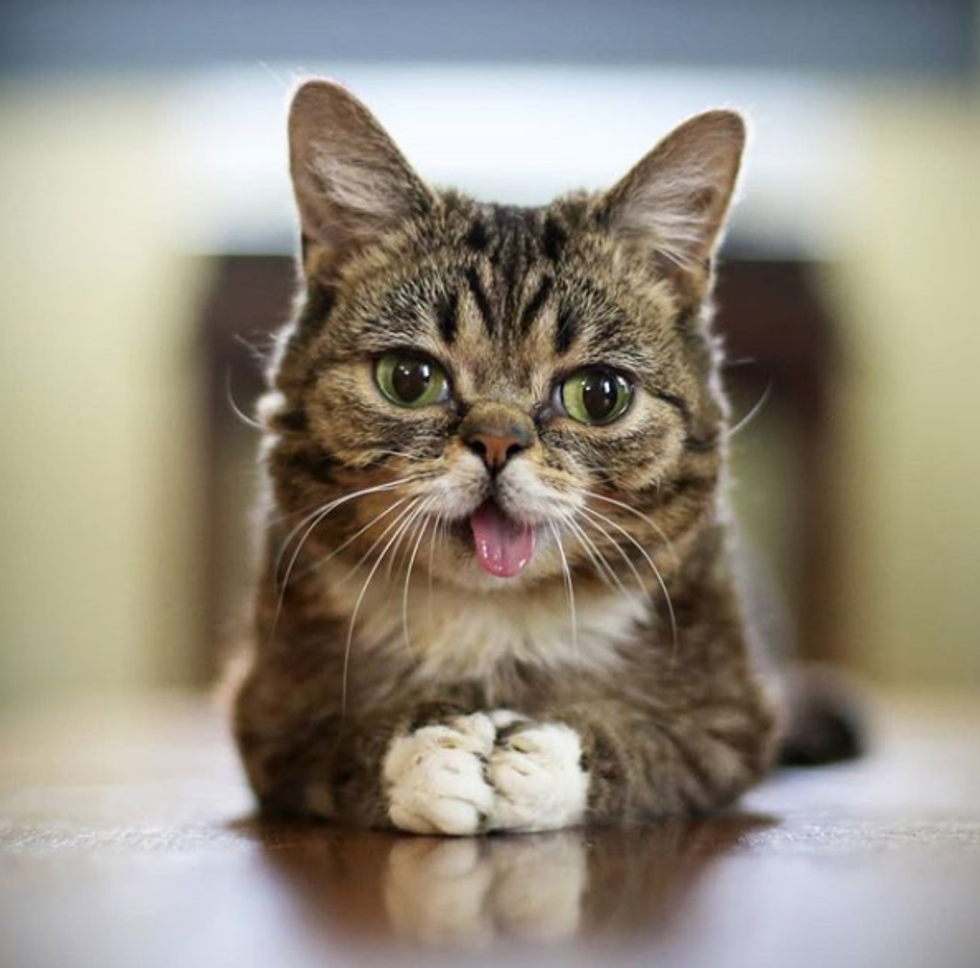 via: Instagram
"BUB was cheerful and full of love laying in our bed with us Saturday night, but unexpectedly passed away peacefully in her sleep... I have always been fully transparent about BUB's health, and it was no secret that she was battling a persistent and aggressive bone infection."
But her legacy will live on.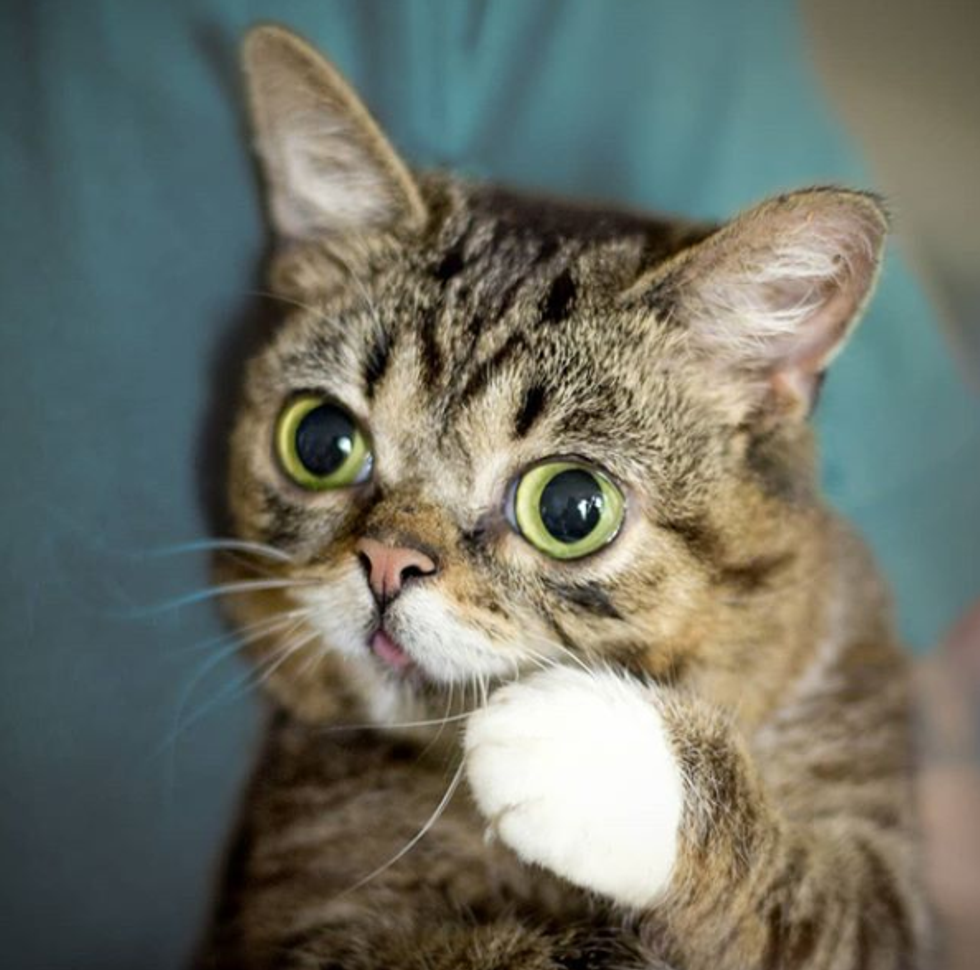 via: Instagram
"It is impossible to put into words the profound effect that BUB has had on my life, on the lives of thousands of homeless pets, and on the lives of those of you that have cared for her as if she were your own family," Mike wrote. "BUB has made a huge difference in the world of animal welfare, and in the lives of millions of people worldwide...  I know that her spirit, magic, and overwhelming energy are still with us, reminding us every day to be better." Rest in peace, Lil Bub.