Morgan Bartley is a nineteen-year-old college student who lives in Ventura, California.
morganlosing
.
Her online journey has included sharing many revealing—though not provocative—photos.
At 15, bouts of intense physical pain led to doctors discovering that she had ovarian torsion, a condition that they told her might prevent her from ever bearing children.
As you can imagine, being told you may never have children at just 15 years old is a lot to deal with.
said
. "Bingeing was the one thing I could control, it was my escape."
But at 17, Bartley decided she wanted to "take back control of [her] body and save [her] own life."
Instagram deleted the bikini-clad photo documenting her transformation without notifying Morgan or even giving her any explanation.
community guidelines
— she's wearing clothing, after all — and it left her feeling hurt and confused.
Instagram didn't realize the breadth of their actions either.
Unfortunately, it's entirely possible she'll never find out what led Instagram to remove the photo.
"I questioned my own transformation, my own body."
The story pretty quickly caught fire, and soon every major site was writing about Morgan's post.
"I've worked relentlessly to accomplish what I have, and I refuse to let anyone take that from me."
Instead, she plans to focus on caring for herself mentally and emotionally, as well as eating healthily.
And with her huge online fan response, there's no doubt she has people in her corner.
And kudos to Morgan!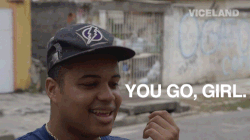 Keep it up girl, you look amazing!