"I'm frightened to death of the water," Natalie Wood once said. "I can swim a little bit, but I'm afraid of water that is dark."
On the morning of November 29, 1981, Wood's body was found floating in facedown in the Pacific Ocean wearing only a flannel nightgown, red down jacket, and blue wool socks.
The specific circumstances surrounding her death have been shrouded in mystery for nearly four decades. The case was officially reopened in 2011, and now, there's a new person of interest.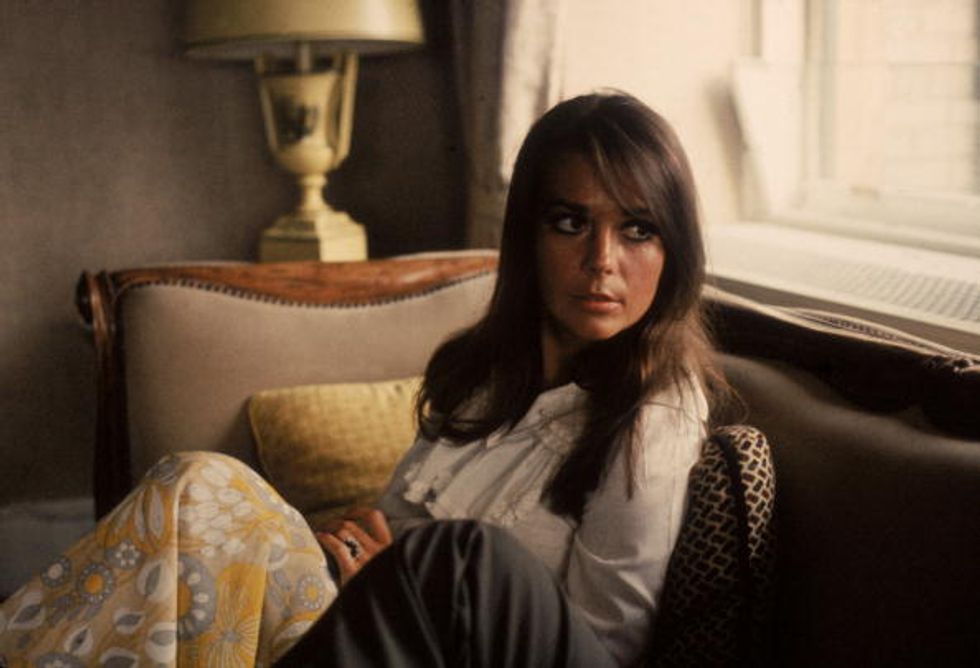 via: Getty
Wood's acting career started at a very young age. Just a few weeks before her fifth birthday, she made her debut in a 15-second scene of the film 
Happy Land
. Her mother, desperate to make little Natalie into a movie star, moved the family to Los Angeles shortly thereafter. Natalie's breakout role was the 1947 film 
Miracle on 34th Street
. She went on to star in 
West Side Story, Rebel Without a Cause, 
and 
Splendor in the Grass
— the role for which she received nominations for an Academy Award, Golden Globe, and BAFTA Award.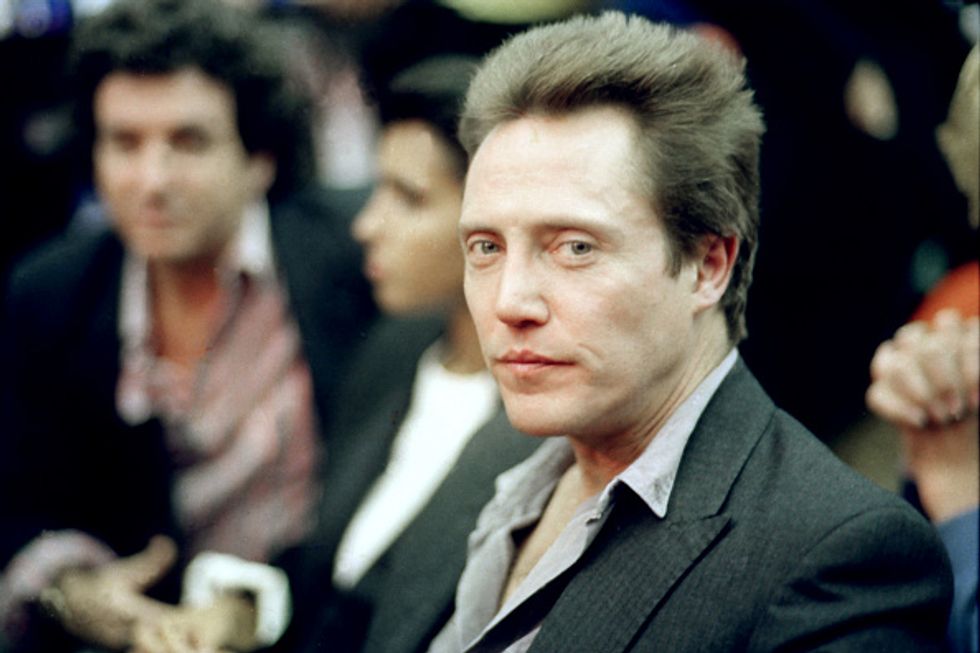 via: Getty
On the evening of November 28, 1981, Natalie Wood and her husband Robert Wagner met up with Christopher Walken for dinner on Catalina Island. At the time, Wood was filming 
Brainstorm
and Walken was her co-star.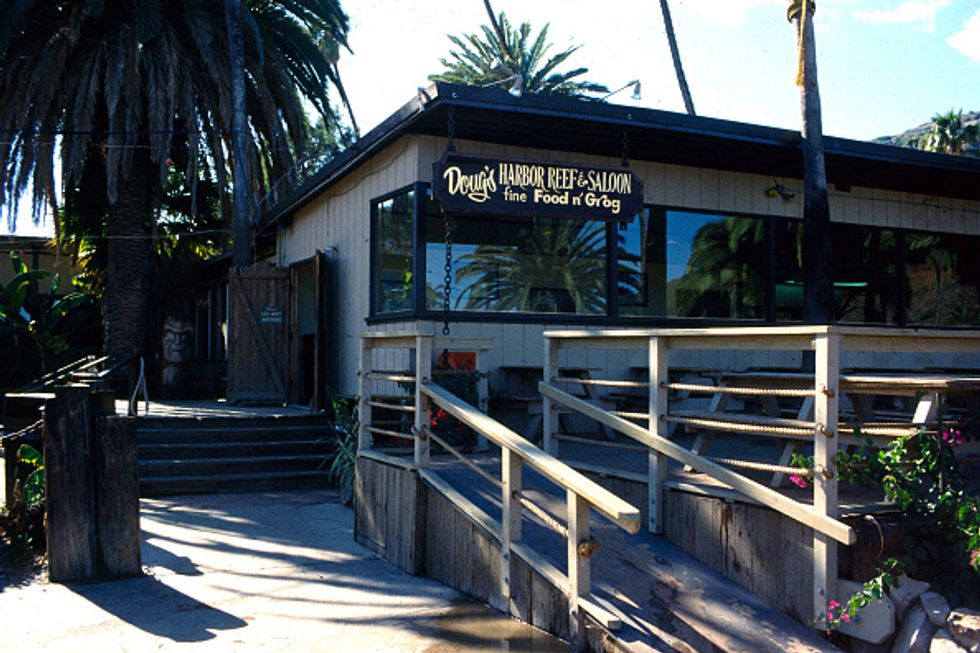 via: Getty
The three of them went to dinner at Doug's Harbor Reef & Saloon prior to boarding Wood and Wagner's yacht. It was Wood's final meal.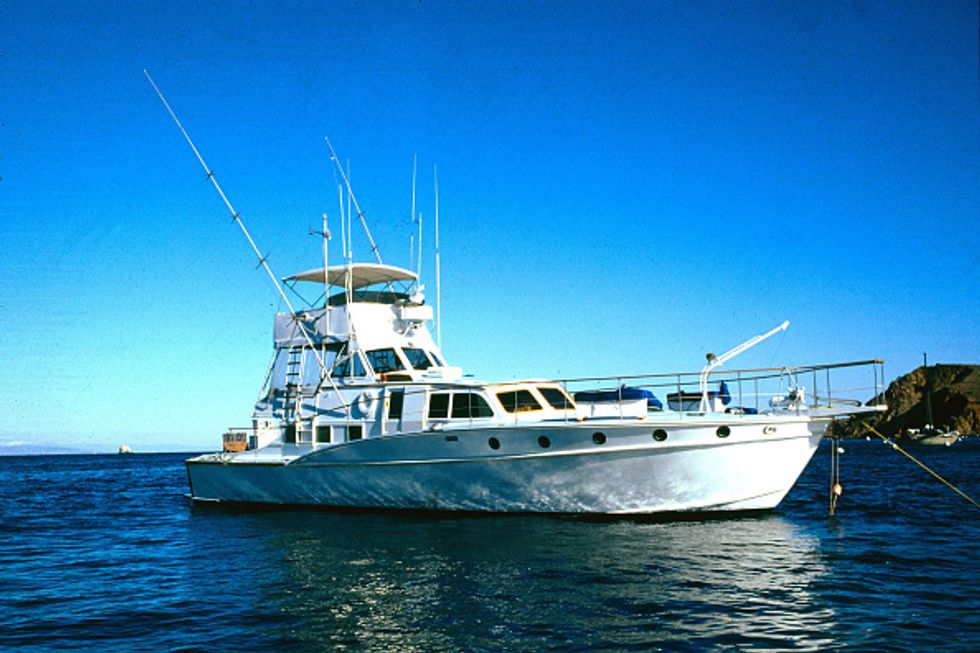 via: Getty
After dinner, Wood, Wagner, and Walken boarded 
The Splendour
. The yacht's captain, Dennis Davern, was also aboard.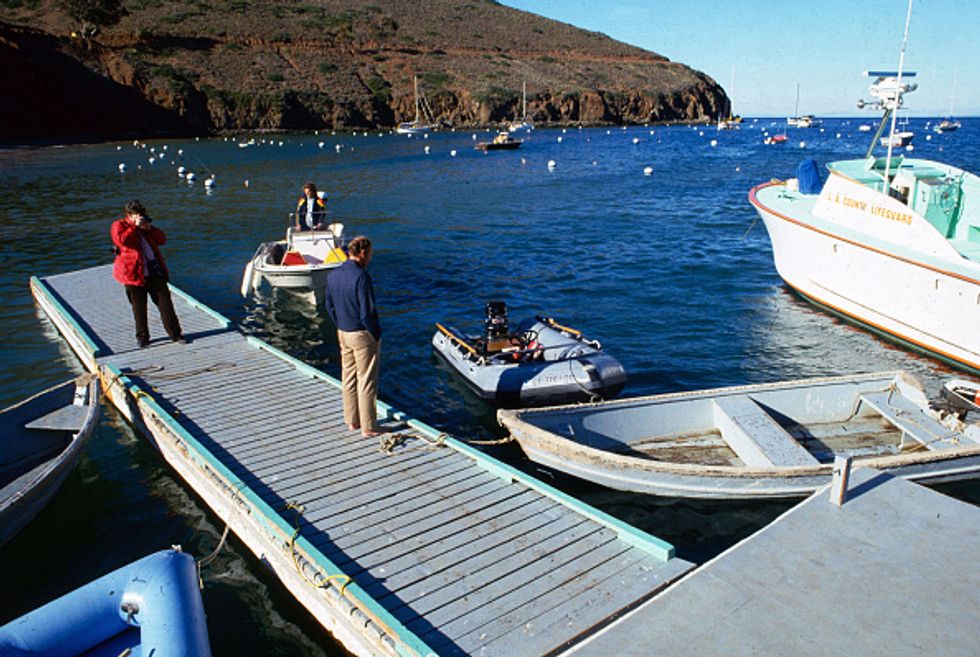 via: Getty
At 8:00 a.m. the next morning, Wood's body was found one mile away from 
The Splendour
. A small inflatable dinghy, named the 
Valiant
, was found beached nearby. The autopsy report revealed that Wood had bruises on her body and an abrasion on her left cheek. At the time, Wood's death certificate listed the cause of death as "accidental drowning." But in 2012, the Los Angeles Coroner's office amended the cause of death to "drowning and other undetermined factors." Now, investigators with the Los Angeles County Sherrif's Department have told
CBS'
48 Hours 
about a new person of interest...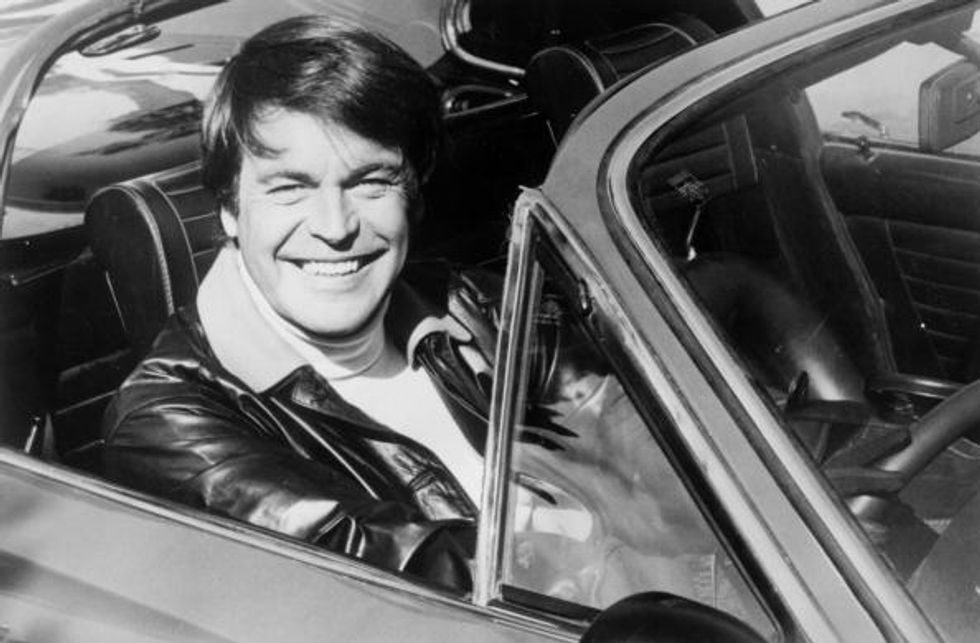 via: Getty
That person is Robert Wagner — Natalie Wood's husband at the time of her death. In the initial two-week-long investigation, Wood's death was ruled an accident and no charges were pressed. However, since the case was reopened in 2011, Wagner has refused to speak to investigators.

Los Angeles County Sheriff's Department Lieutenant John Corina says Wagner's version of the events that transpired that night "just don't add up." "I haven't seen him tell the details that match all the other witnesses in this case," Corina says of Wagner. "I think he's constantly changed his story a little bit." "As we've investigated the case over the last six years, I think he's more of a person of interest now."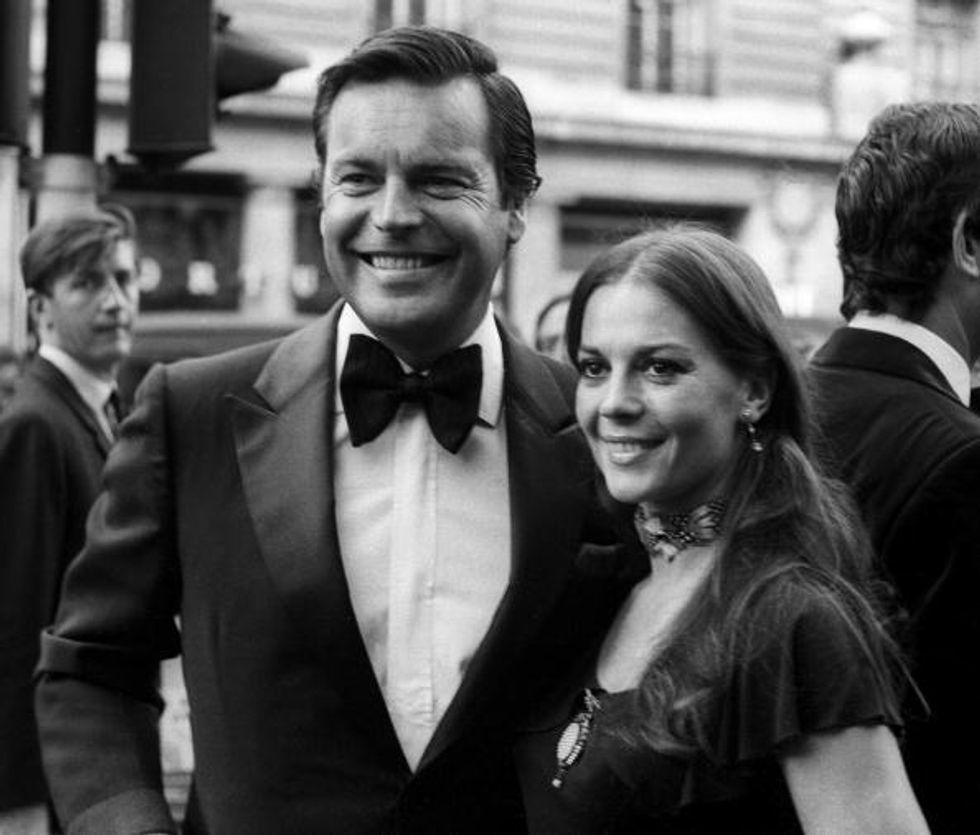 via: Getty
Robert Wagner and Natalie Wood were first married in 1957, although Wood's mother was firmly against the union. The two divorced in April 1962.

Wood then went on to marry British producer Richard Gregson but divorced him in April 1972. Three months later, Wood and Wagner were remarried.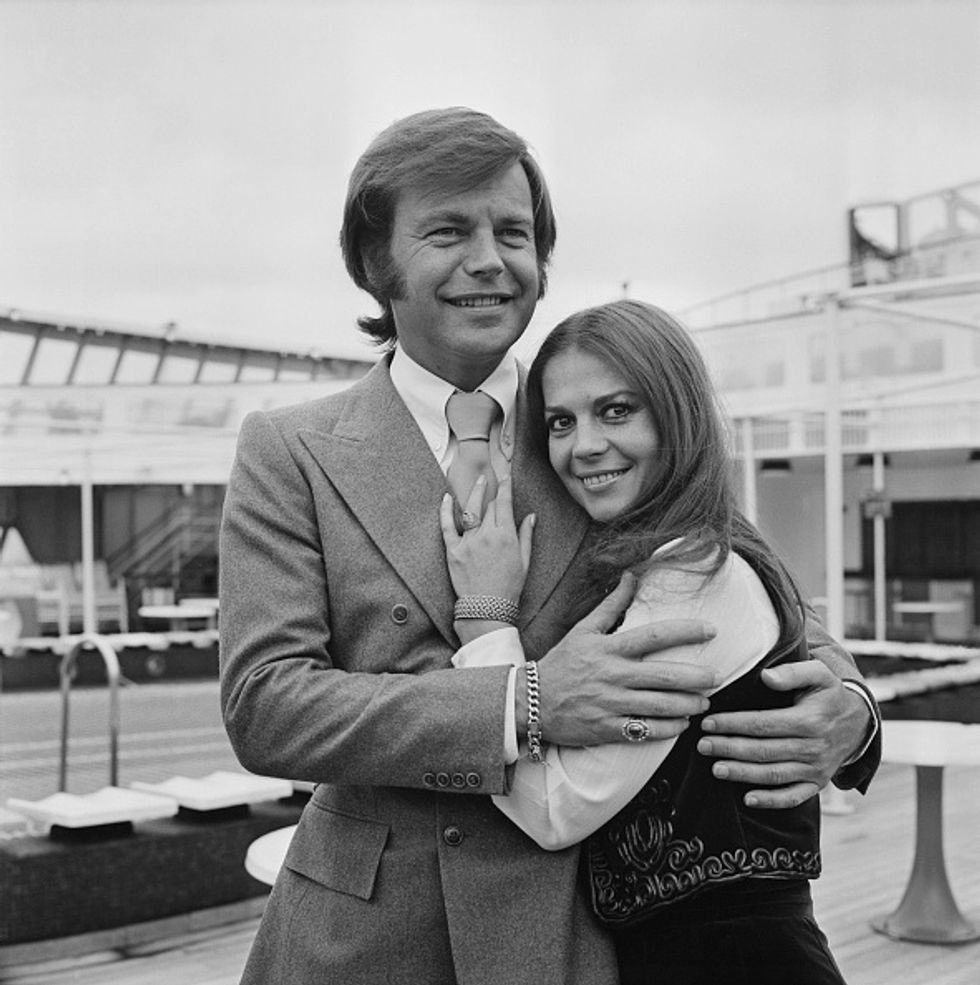 via: Getty
When asked whether he believes Natalie Wood was murdered, Lieutenant Corina responded, "I think it's suspicious enough to make us think that something happened." Indeed.