In the wake of the tragedy in Manchester this week, many people are taking to social media to express their sorrow and support.
But with positivity comes ignorance.
A woman who witnessed the attack tweeted about her experience.
An unidentifiable racist man decided to reply to her tweet.
@X5265015119 said: 
"This is what happens when you let muslims in your country." The tweet has since been deleted.
However, her response has gone viral.
And the clap back was priceless.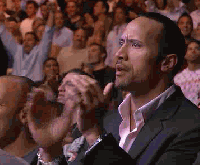 Other people were quick to reply to the man.
All I can say is that in the midst of tragedy, there is no room for blanketed hatred.