It's been another wild week of sexual harassment allegations, folks.
Earlier this week, morning TV changed forever as Today co-host Matt Lauer was fired from NBC amid allegations of sexual misconduct. The more we hear about this guy, the more obvious it becomes that firing was absolutely the correct move.
But as it turns out, there were hints — and out-and-out evidence — of Lauer's disgusting behavior for years before he was actually fired. Late-night host Conan O'Brien even shared some of it with the world back in 2014.
It's a bad year to be a sexual harasser, folks.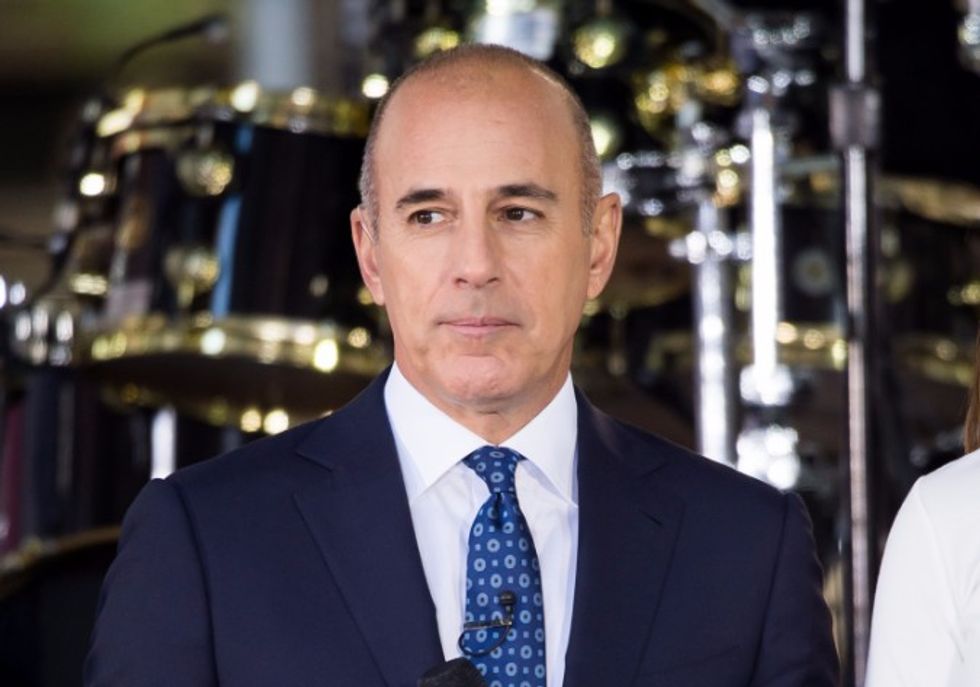 via: Getty
Obviously, every year is a bad year to be a sexual harasser, but 2017 seems to be the year of all the bad dudes getting their comeuppance, and we could not be more ready for it. (
Well, almost all of the bad dudes.
) Matt Lauer is the most recent big name to be added to the list of bad dudes.
There have been signs of his misconduct for years. Here he is being exceptionally creepy during a 2012 interview with Anne Hathaway:
Hathaway had recently had a wardrobe malfunction in front of some paparazzi. Lauer felt it appropriate to not only comment on how much of her he'd seen lately (ew), but to then keep talking about it instead of, you know, talking about the movie she was there to promote.
There's also this video from 2012, wherein Lauer spoofs sexual harassment in the workplace.
Throwback to 2012 when Matt Lauer was the "real victim" of sexual harassment on the Today show 🤔 https://t.co/mYdnhEV2wv

— The Daily Show (@The Daily Show)1511973178.0
Meanwhile, he was sexually harassing women. In the workplace. The irony. It hurts.
Recent reports have revealed even worse details about Lauer's conduct.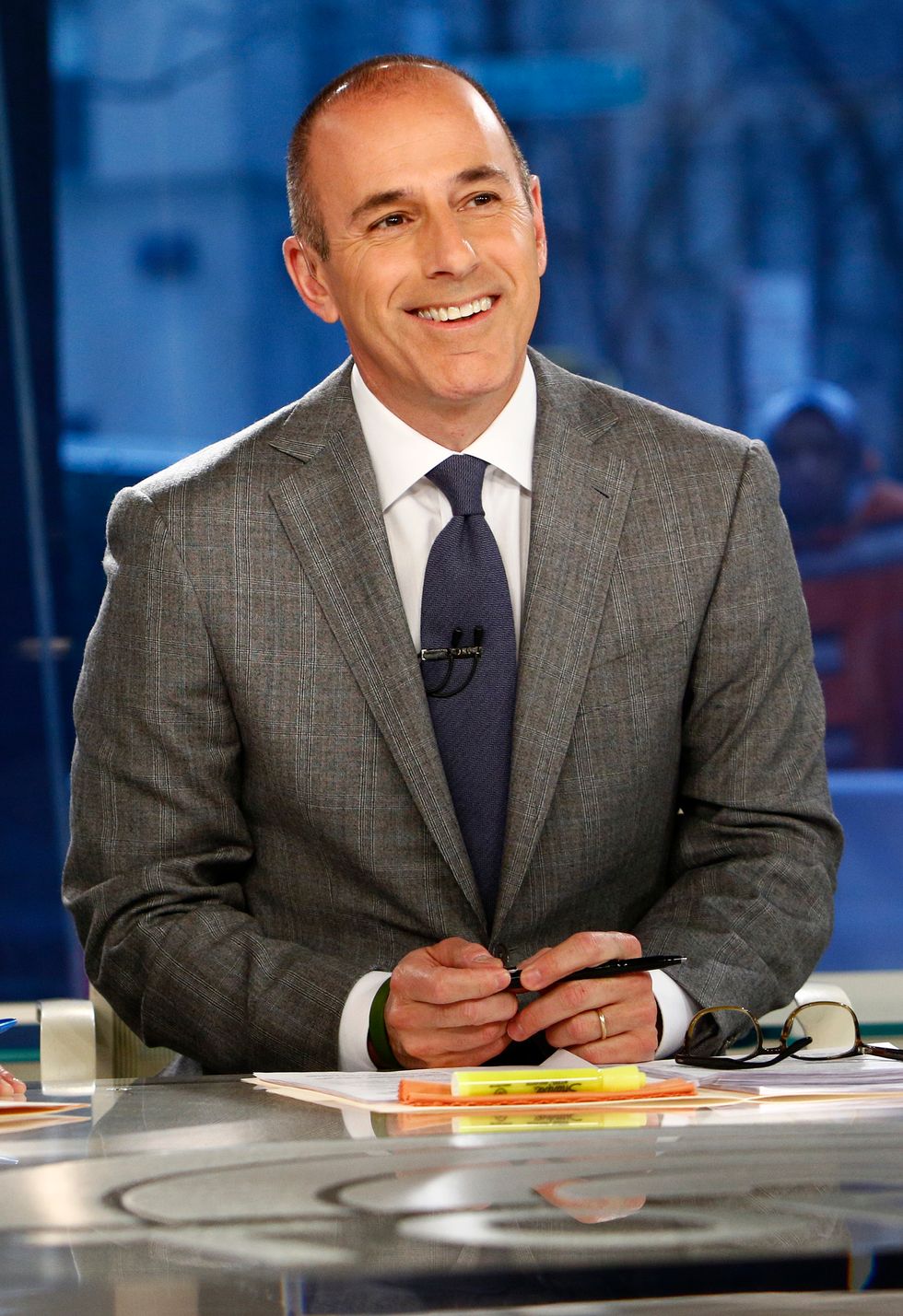 via: Getty
Like the fact that
he apparently had a button installed under his office desk that would lock the door from the inside.
What the heck, Matthew? Are you a 
supervillain,
MATTHEW? (Actually, he kinda is.)
Recently, a segment from Conan O'Brien's show has been making the rounds.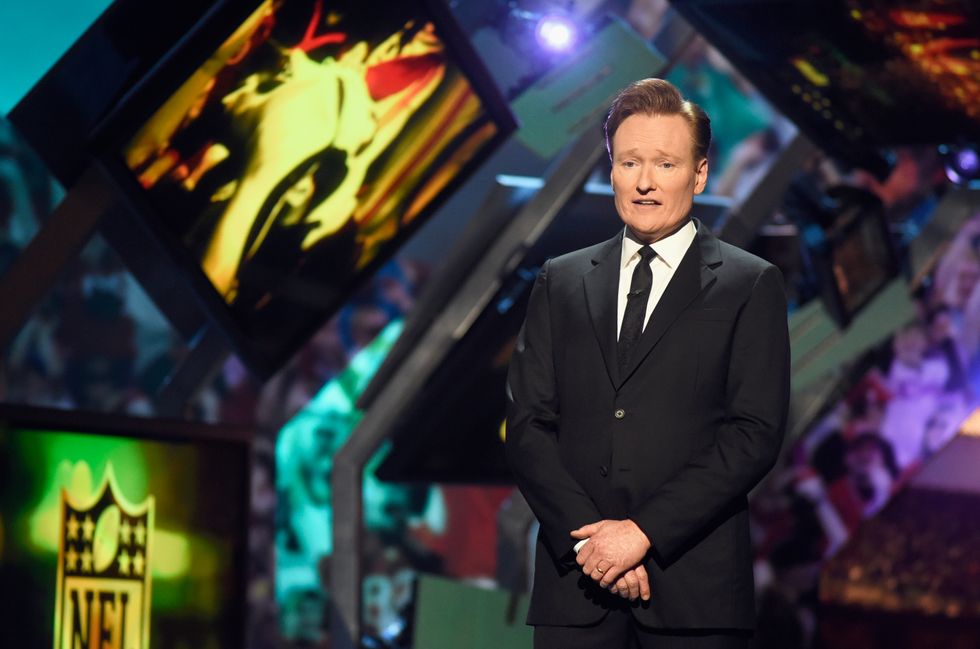 via: Getty
The video from 2014 shows Matt Lauer being — you guessed it — super creepy. We didn't actually need any more evidence, but here we are, anyway...
In the segment, Lauer is interviewing U.S. skier Mikaela Shiffrin.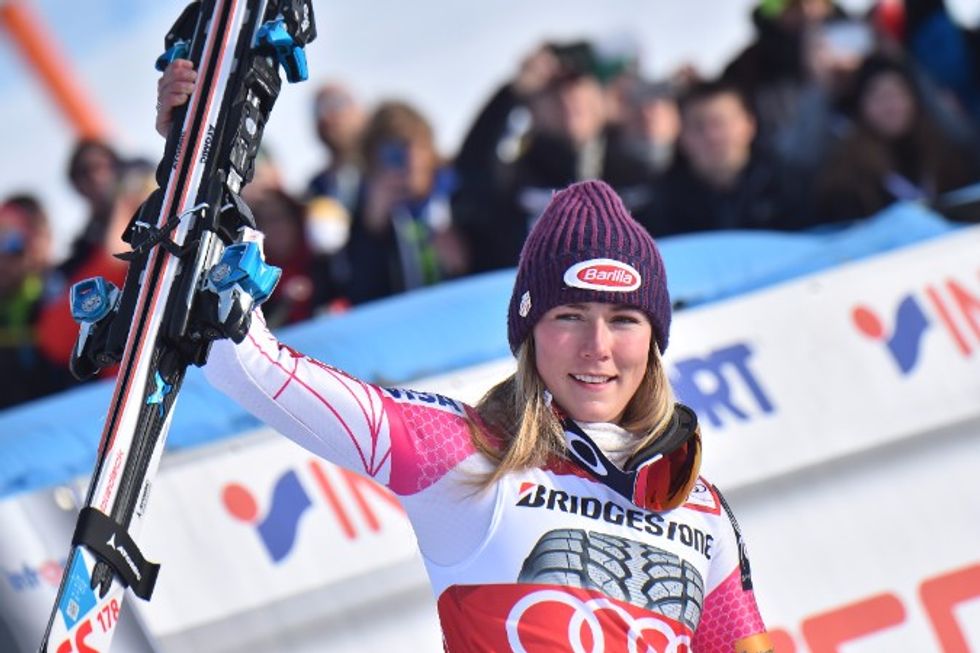 via: Getty
At the time, Shiffrin was competing in the Sochi Olympics. She was also 18 years old. Lauer was 56.
Here's the video.
Let's say it all together, shall we? Eeeeeewww! Ew. Yuck. Gross. What the heck? He practically has to wipe the drool from his chin while talking to a woman young enough to be his daughter.
This Twitter user has a compilation of even more creepy Matt Lauer moments:
Matt Lauer has been low-key creepy for a looooooong time. #mattlauer #metoo https://t.co/AUSNHBvGBn

— The Betches Sup (@The Betches Sup)1512066799.0
Like the video of him encouraging Meredith Vieira to bend over because it offers him a good view. It's as hard to watch as it is to believe that it ever happened.
Obviously, NBC made the right call by firing Lauer.
Thank you @nbc for taking action by firing Matt Lauer and standing for moral, ethical, respectful, and professional… https://t.co/ckJEdsCZLZ

— Beryl Pink (@Beryl Pink)1511961033.0
For so many of Lauer's fans, his firing has also taught a very important lesson of what they've been willing to overlook in the past because they liked who Lauer appeared to be. Most of the above clips were broadcast to thousands of people, but it's only now that Lauer is finally facing some actual repercussions.
It's really been a doozy of a year.
Thank goodness it's finally December. We're ready for a new year already.