This is Grandma Tillie, who enjoys playing polka music on her accordion, collecting small dogs, and possibly long walks on the beach.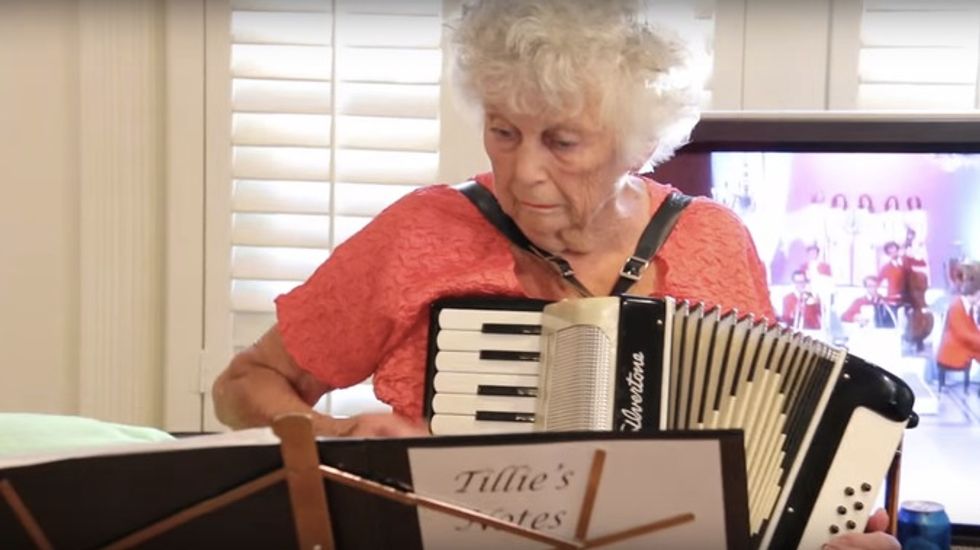 via: YouTube
And as evidenced by her collection, she also enjoys a cold one now and then, which might explain how she acts at the end of this video.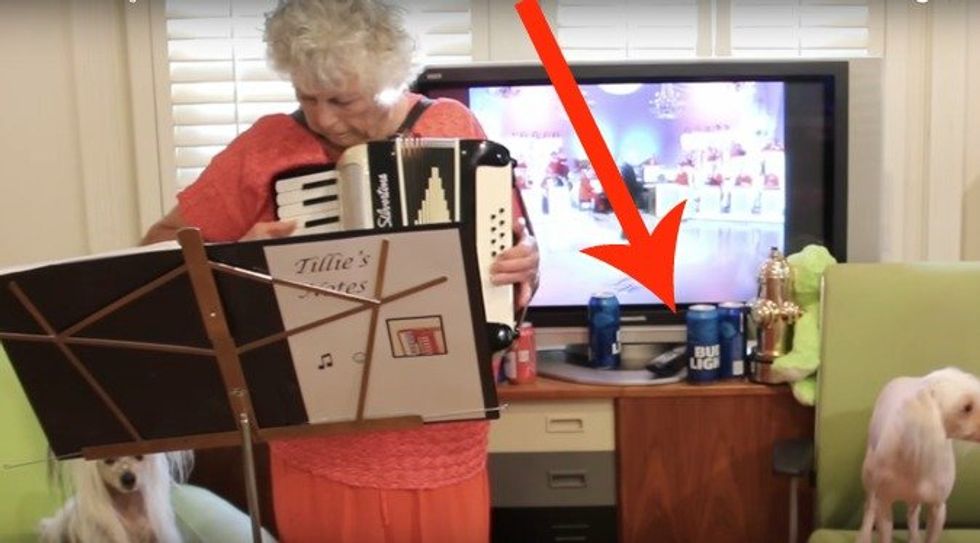 via: YouTube
But one of her dogs, Nathan, really likes it when she plays polka music, so much so that he can't contain himself when she rolls out the barrel.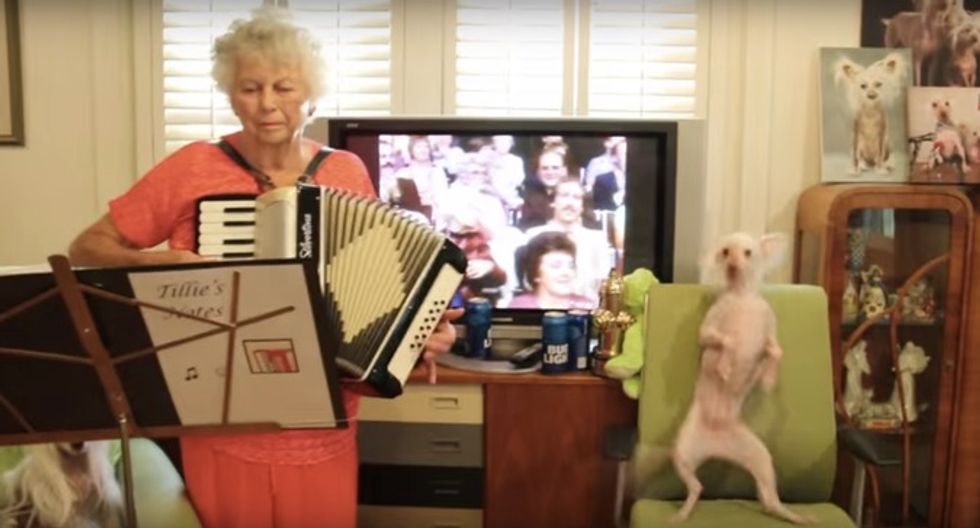 via: YouTube
The others look on in either admiration, or more likely, confusion, but one is wearing a sweater so he knows how to pick his battles.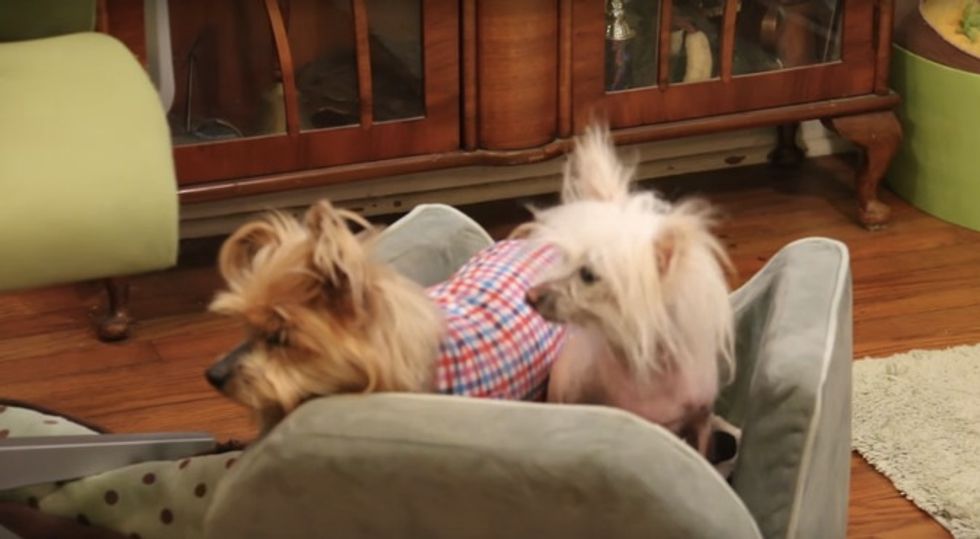 via: YouTube
At any rate, at the end of the song Nathan is pooped and needs to refresh before his encore performance.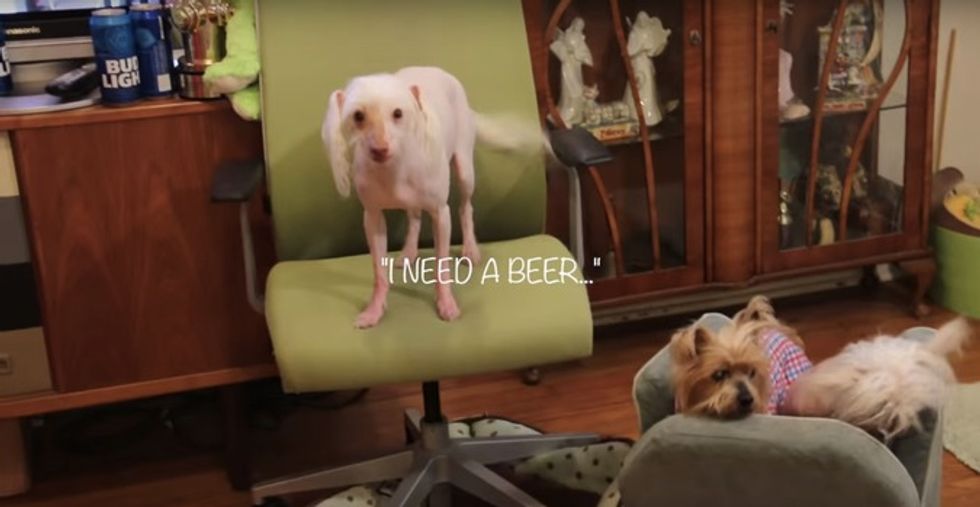 via: YouTube
Maybe those weren't Tillie's beers after all?