We all take notice when someone new follows us on social media, and chances are you would especially take notice if that person is kind of famous. Well, it turns out that Ivanka Trump follows a bunch of celebrities on Instagram, and over Thanksgiving, they all noticed.
A bunch of female celebrities who are followed on Instagram by Ivanka Trump decided to address their influential follower directly in a public message to her, and what they had to say was extremely powerful.
Like all of us, Ivanka Trump uses Instagram to post shareable moments from her life.
Over the Thanksgiving holiday, Ivanka posted a photo of her and her daughter on the White House lawn, reaching to pet a turkey.
But some of the women Ivanka Trump follows on Twitter decided to take the opportunity to hold her accountable for her actions (or lack thereof).
CLEAN Dream Act
by December of this year. That's quite a holiday wish.
In September, Donald Trump announced that he would end DACA, or the Dream Act, which legally protected the children of undocumented immigrants.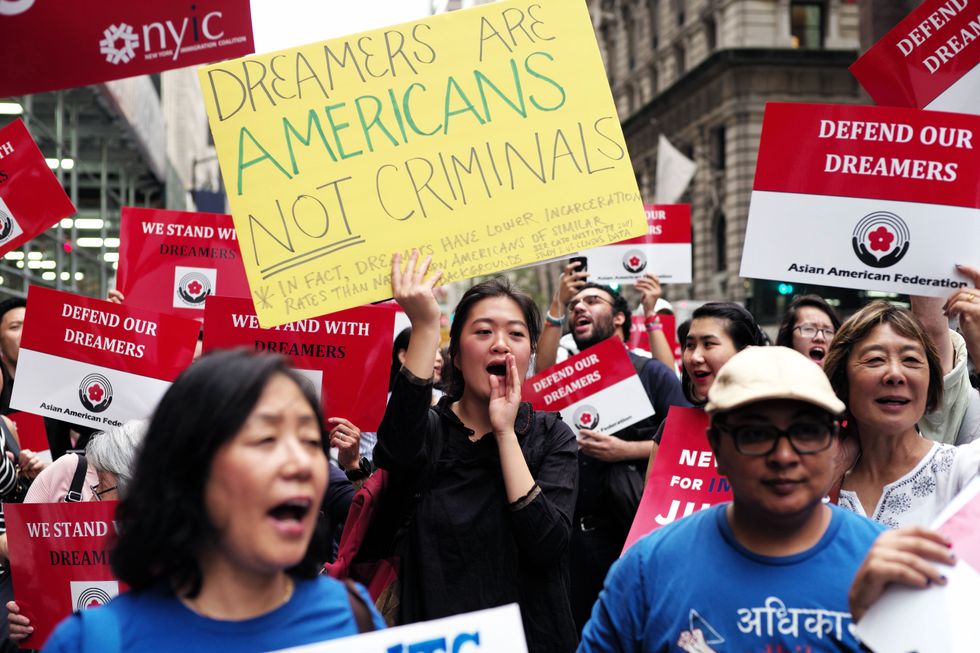 via: Getty Images
The CLEAN Dream Act would continue protections for those who are already covered by DACA. While Ivanka Trump is busy posting about turkeys, thousands of kids are losing the right to live in their own country.
Audrey Gelman, the founder of women's club The Wing, was the next to join in.
Actor and model Cara Delevingne also posted the message to Ivanka and to her almost 41 million followers.
for her complicity
, is a really powerful move. Ivanka Trump has more influence over her father than she probably should, but that means she also has the power to be the bigger person and use that power to effect real and positive change.
She hasn't done so thus far, and it's extremely discouraging to see.
Olivia Wilde, actor and activist, also posted the message to Ivanka.
Wilde has led rallies against Trump before
, along with fellow actor Mark Ruffalo. She's concerned for the future of this country, and while an Instagram post directed at Ivanka might seem like a minor thing, it's just part of a larger movement to get our voices heard.
Sophia Bush, an actor best known for her role on One Tree Hill, posted the message to Ivanka Trump as well.
While Ivanka Trump hasn't responded to the messages, these strong women expressed their cause loud and clear.
Instagram? More like Resistagram! All we can do is fight the good fight and keep shouting.