Kim Kardashian may be a multitalented businesswoman - but it's likely that the first thing that comes to mind when you think of her is how she looks. The Kardashian phenomenon has created a whole new level of impossible beauty standards - in fact, it's almost as if these women aren't actually real. And if you want to achieve Kardashian levels of flawlessness, you can bet that they'll provide a product to help you on your way.
But it's Kim's latest launch that has ignited some online controversy recently. Her cosmetics line, KKW Beauty, has just come out with a range of makeup for the body - as if we didn't have enough to worry about with our faces... And Jameela Jamil, well known online Kardashian troll, had an outstanding response.
Kim Kardashian is arguably the most famous woman in the world.
And, although she's often criticized for being a "girl with no talent," Kim has managed to build an incredible empire across a range of spheres.
Although some worry that this has come at a cost.
The Kardashians have been accused of prioritizing money over basically any other concern - which could lead to some potentially problematic business decisions.
One of Kim's most successful ventures is her cosmetics line.
But Kim hasn't been allowed to succeed without facing criticism.
And one of her biggest critics is British model and The Good Place actress, Jameela Jamil.
Alongside her acting credentials, Jamil is known for something else.
But there has been one major opponent in Jamil's sights.
She regularly tweets and posts on Instagram in firm opposition to the Kardashians, whom she sees as symptomatic of society's problems at large.
One issue that Jamil is happy to take on is the dieting industry.
The Kardashians tend to use their large social media followings to promote a variety of dubiously healthy products, including laxative teas and appetite suppressant lollipops.
This week, KKW Cosmetics has a new range launching.
But there's one product in the range that has caused quite a stir.
Kim demonstrated this product on Twitter.
My new @kkwbeauty Body Collection launches TOMORROW at 12pm pst at https://t.co/aIjp1MBlpZ #kkwbeauty ✨ https://t.co/KpqDWgyS1d

— Kim Kardashian West (@Kim Kardashian West)1561082553.0
But the KKW Body Makeup is quite controversial. Many have taken to social media to ask if it's really necessary for us to be applying a full layer of makeup to our entire bodies.
And, obviously, Jamil had something to say on the topic.
She took issue with the idea that we now need to be self-conscious about our body skin, alongside that on our faces.
Jamil claims that she embraces her "flaws."
She also shouted out those who similarly embrace their flaws, sharing them in a thread.
Jamil went on, " Yes I understand we should all be allowed to do whatever makes us feel good, but can we not also question why fully disguising our entire natural selves makes us feel better? Why do we feel bad about ourselves? Who did that? who profits off it? do boys have to live up to the same standards? Are they shamed *as* easily and frequently as us femmes? Isn't there something a BIT off about making people's happiness and confidence lie in doll-like perfection? ??‍♀️ I'm finding it all deeeeeply suspicious myself..."
In particular, Jamil shouted out one model.
Winnie Harlow, who rose to fame on America's Next Top Model, managed to turn her vitiligo, which many would see as an imperfection, into her USP.
But many think that this criticism is a little unwarranted.
And that's not all.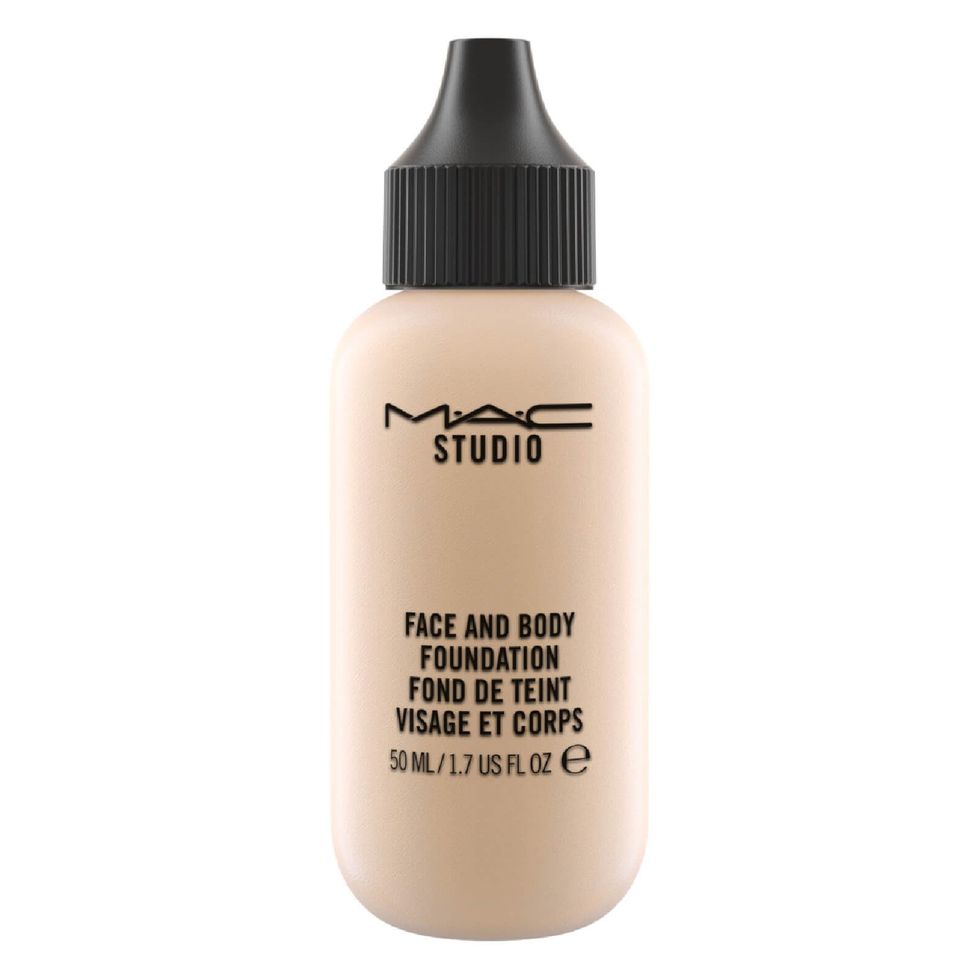 via: Look Fantastic
Body foundation isn't a brand new concept invented by Kim Kardashian. In fact, it's been around for a long time and is particularly useful on film sets and in bridal makeup.
And many have made a note of this.
usually agree with jameela jamil but this is just petty like-hunting. she bangs on about feminism but doesn't respe… https://t.co/IOvRFvB7v4

— Chloe Manuel (@Chloe Manuel)1561421275.0
While Jamil does usually make some pretty fair points when critiquing celebrity influencers, this issue seems less clear. And some are concerned that it shows Jamil dictating what women do with their bodies, which puts her in pretty dangerous feminism-territory.
And this is another valuable criticism.
This row about body make up (mostly fueled by Jameela Jamil) makes me so cross. I wore body make up on my arms and… https://t.co/7iPunHNF0M

— Rebecca Reid (@Rebecca Reid)1561413414.0
Jamil seems to be putting the onus on young women to shake off societal expectations and buck beauty trends - which is rather a large responsibility to put on them.
And some have pointed this out.
Nobody hates nor is more obsessed with the Kardashians than Jameela Jamil. It's odd. I swear they could cure the co… https://t.co/w5uT2ZmA50

— adrienne (@adrienne)1561448597.0
It seems that, in the eyes of Jamil, the Kardashians basically can't do anything right. Her persistent trolling of the family is starting to denigrate her arguments and it honestly looks something like a personal vendetta at this point.
Although there's one thing that we can agree with.
kim we have jobs we simply don't have time for this in the morning https://t.co/pZzDjNYt17

— Beth McColl (@Beth McColl)1561405235.0
Perhaps there's nothing philosophically problematic about body makeup - but it's surely a little too time-consuming. If it's a choice between sleep or a full body foundation routine, we know which we'd choose.