James Corden's Carpool Karaoke is probably one of the most popular celebrity comedy sketches in the world, and fans love it for the incredible line up of guests and Corden's brilliant sense of humor.
But recently, people have realized something completely bizarre and unexpected about the show. Now, Corden himself has finally responded.
Keep scrolling to see what he said. We can't believe this...
Who doesn't know who James Corden is?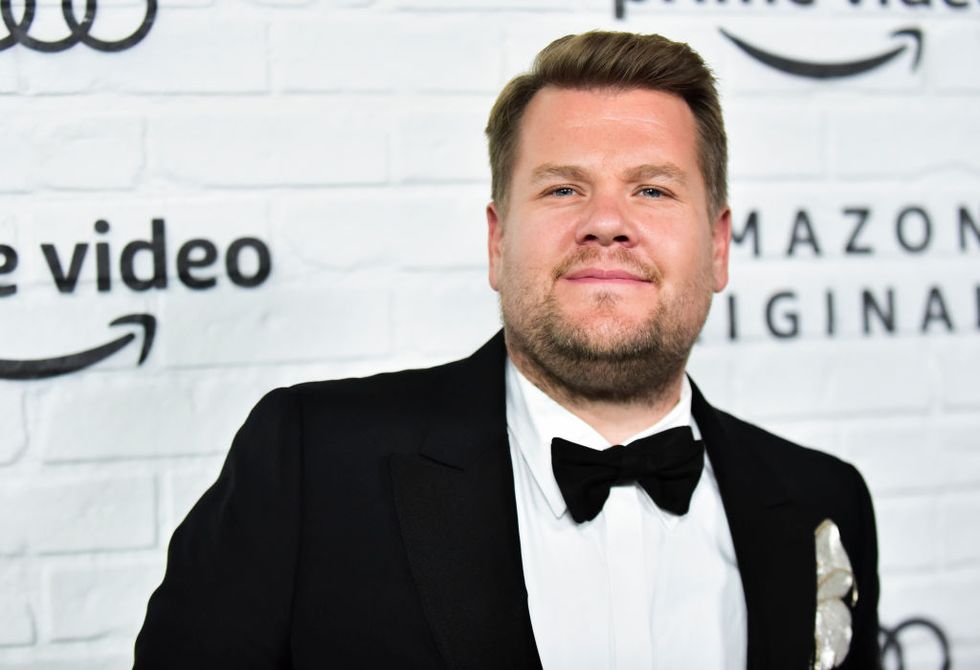 via: Getty Images
The British comedian/actor has become somewhat of a national treasure here in the States and it really isn't hard to see why.
Corden rose to fame back in 2007...
via: IMDB
He co-wrote and acted in the hit British sitcom
Gavin and Stacey
with fellow actress Ruth Jones, and the rest is history!
His bubbly personality landed him many presenting jobs...
And the forty-one-year-old actor is now best known for his hosting the talk show The Late Late Show here in the States.
The Late Late Show first aired in 1995...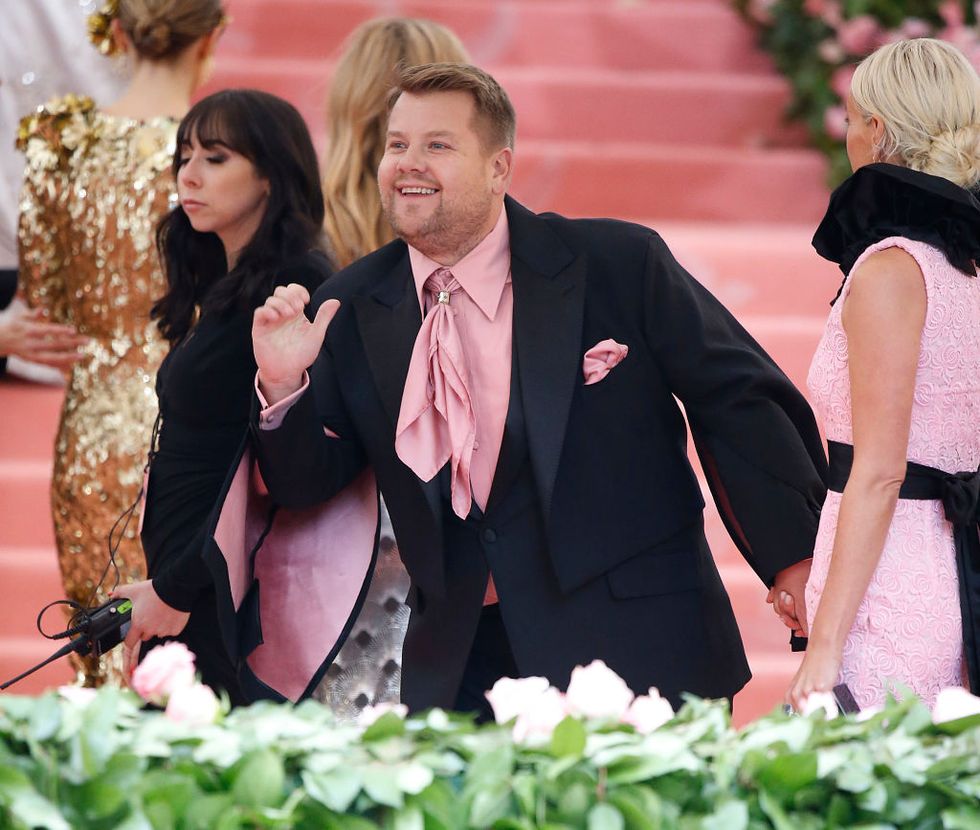 via: Getty Images
And after many different hosts taking their turn in the limelight, Corden succeeded Craig Ferguson in 2015, who was the last former host of the show.
And it is thanks to James Corden...
That Carpool Karaoke exists!
Carpool Karaoke began back in 2016...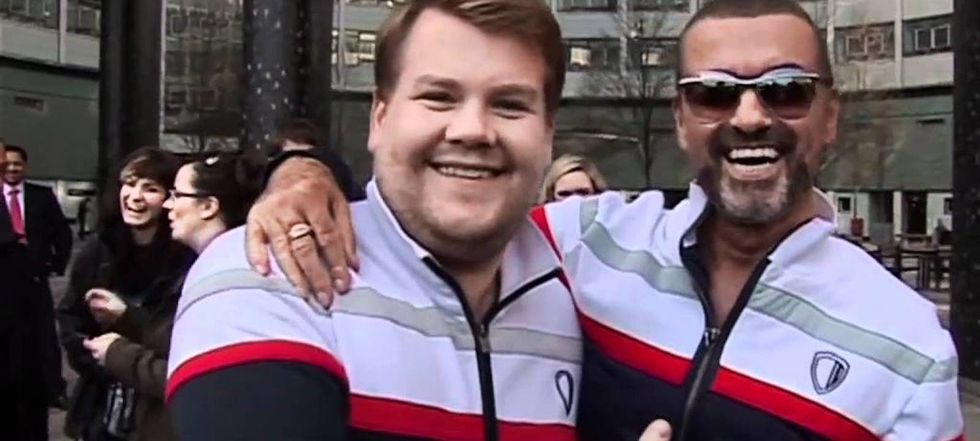 via: BBC America
And it was actually inspired by a
Gavin and Stacey
themed sketch that Corden created for charity back in 2011, in which he sang in a car with British pop-legend George Michael.
The title of the segment pretty much sums up what goes on...
Corden invites a famous guest for a drive around (either in LA or London) and they just chat and sing for the dashcam.
Carpool Karaoke has since become an extremely popular segment of the talk show...
And it is well known for its very impressive line-up of celebrities.
He's had the likes of...
Lady Gaga, Celine Dion, Mariah Carey, Madonna, Bruno Mars, Billie Eilish, Katy Perry, Arianna Grande, Michelle Obama, Adele, Sia, One Direction, Will Smith, and so many more.
But the best episode had to be the Sir Paul McCartney special in Liverpool...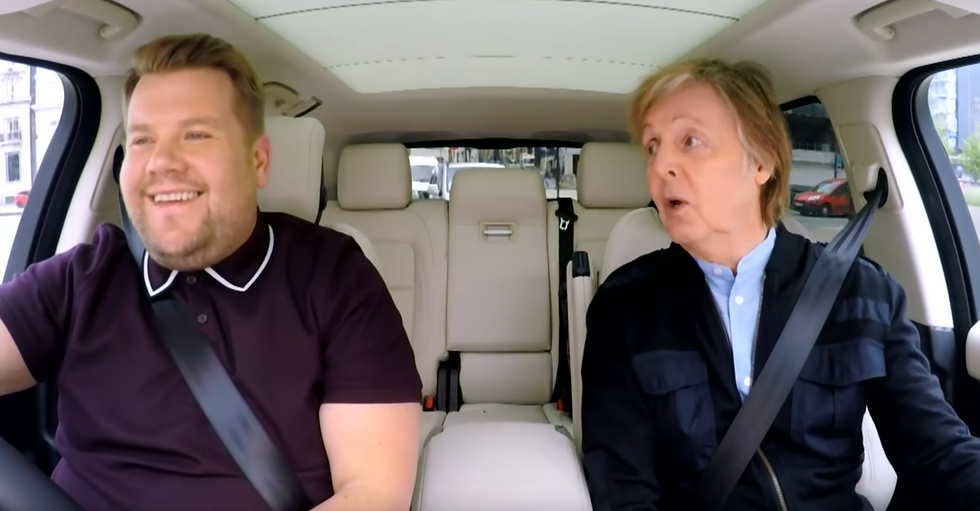 via: The Late Late Show
Now that was something
pretty special.
But there's one thing that has always been noticed about Carpool Karaoke...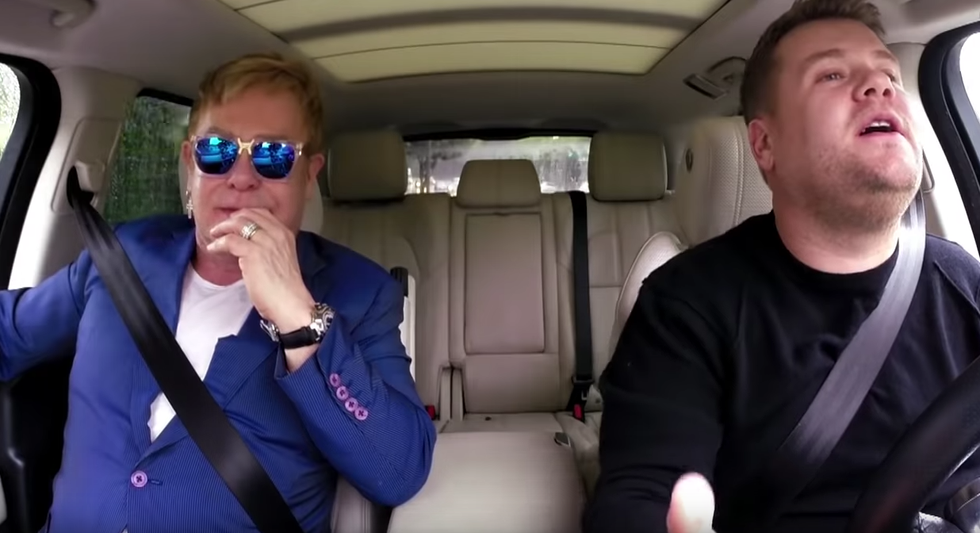 via: The Late Late Show
And that's Corden's very impressive concentration of driving, interviewing, and singing... all at
the same time.
That's some pretty good driving there...
Or is it?
So it turns out that Corden has never actually been driving...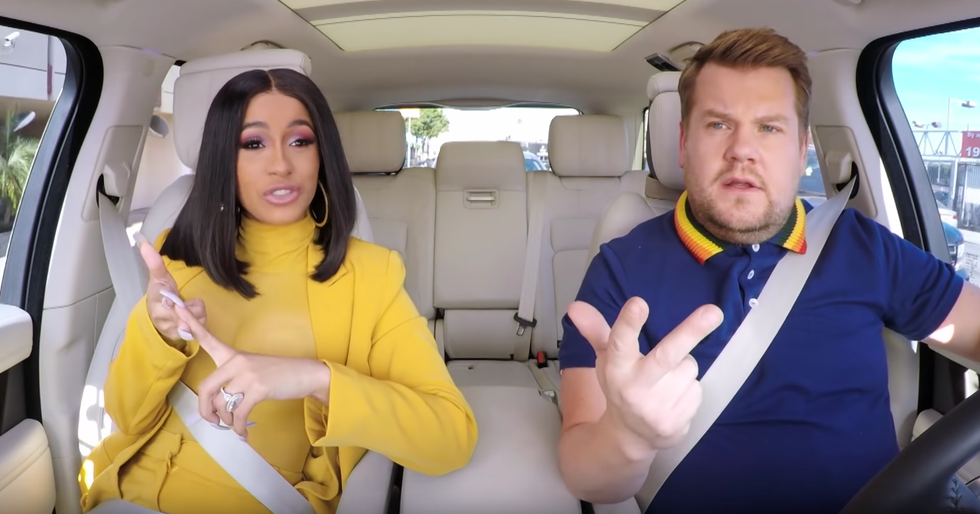 via: The Late Late Show
And we must say, this is certainly news to us!
A video has emerged on Twitter this week...
Corden is currently filming more episodes for Carpool Karaoke, and his most recent shots were with Justin Bieber in LA.
A fan happened to walk by the iconic Range Rover while Corden was filming...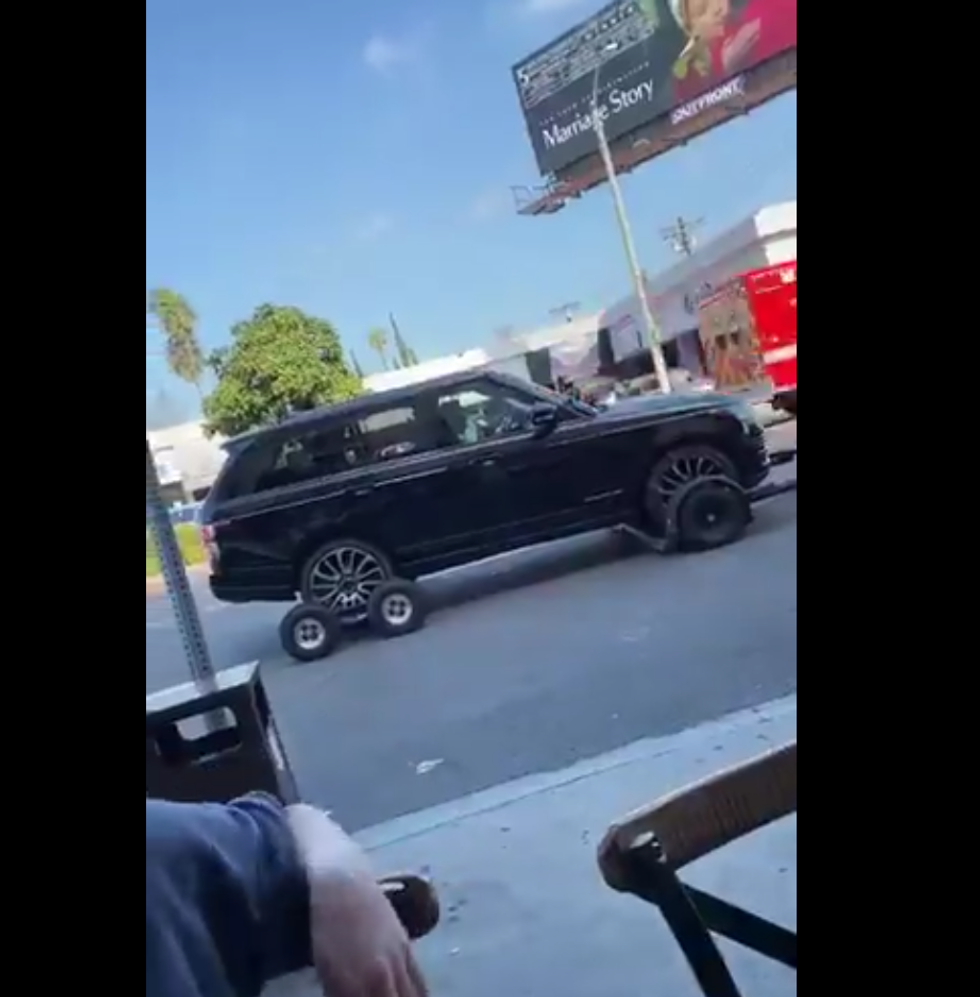 via: Twitter
And it
certainly wasn't
driving itself.
It turns out that Corden's car is towed by a truck...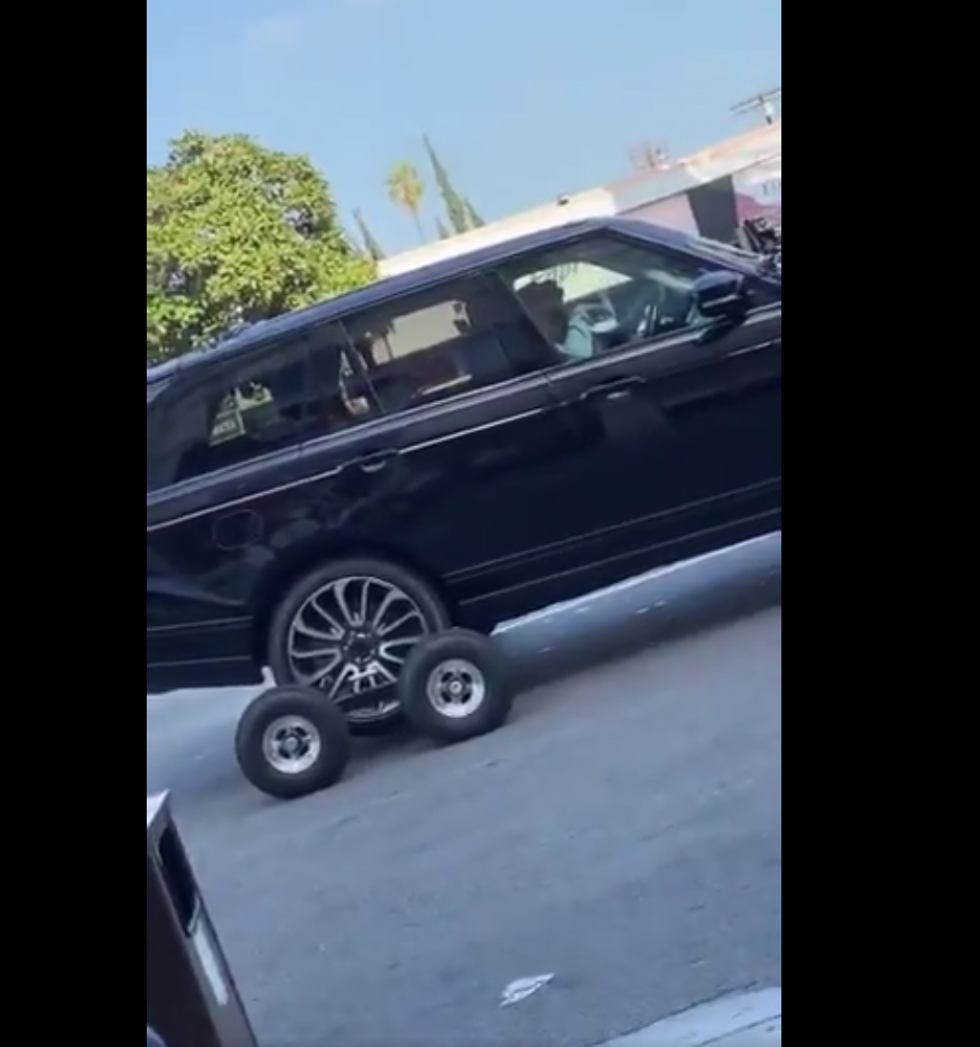 via: Twitter
And we must say, it now makes
a whole lot of sense
as to how Corden can multi-task the way he does without crashing his car!
Fans are completely baffled.
One user wrote, "MY WHOLE LIFE HAS BEEN A LIE," while another said, "All along I used to respect James Corden for being able to concentrate on driving and singing at the same time: but now I feel betrayed."
But many have applauded Corden and his team for the decision to tow the car...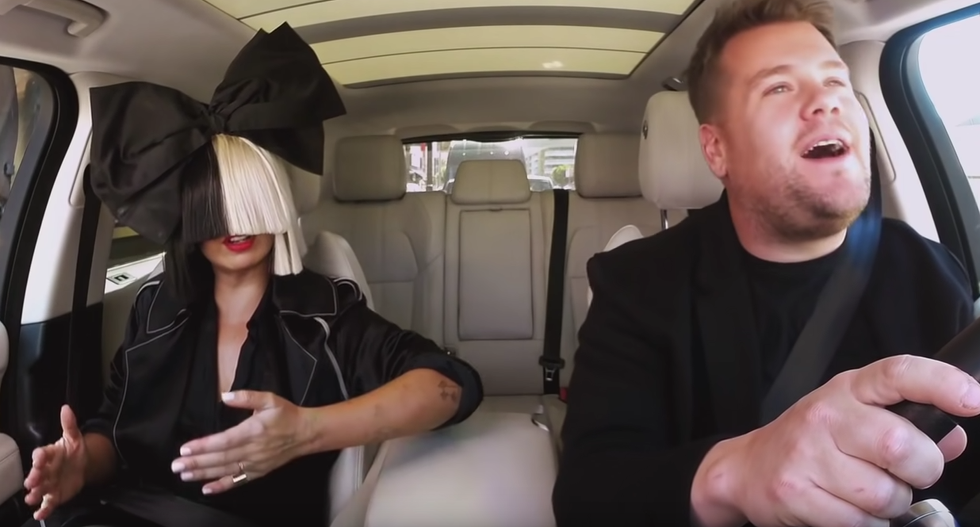 via: The Late Late Show
"I mean. He lives up to the name 'carpool' but this would make more sense that he does this instead of actually driving with technical equipment all on the dashboard. So I support it. He's being safe. Stop trying to slander people just because it's not what you expected," one user wrote.
But some fans were already a little suspicious...
"I knew it. It is a tad bit impossible for a Brit to drive on U.S roads while singing on top of his lungs! There's just no fooling some people, is there?" one fan wrote.
Here's the clip in question:
Betrayed doesn't come close.
Now, Corden has finally spoken out.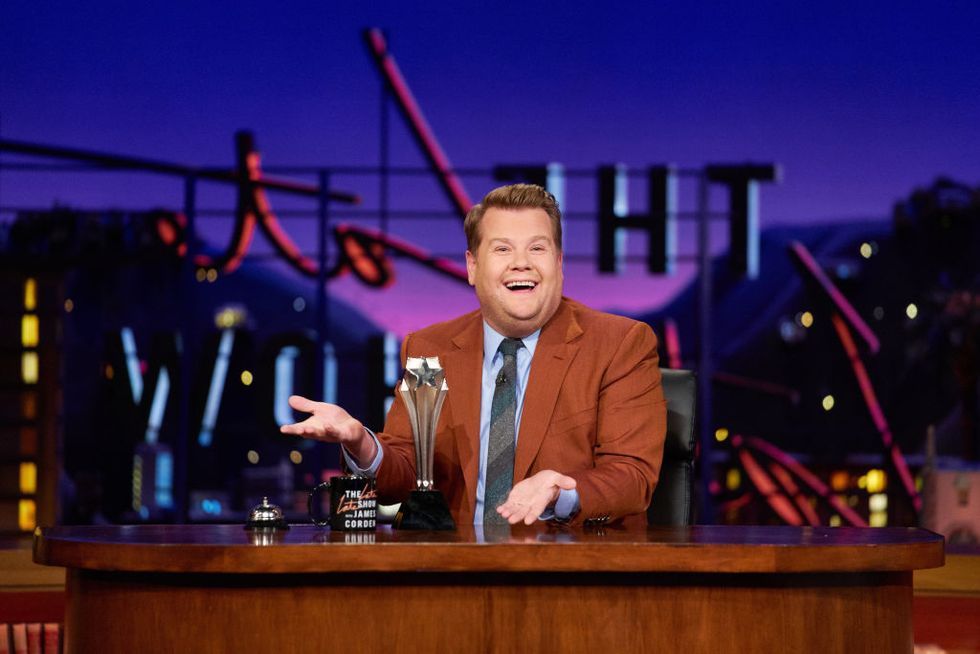 via: Getty Images
And his response has made fans go
crazy
.
Corden posted a snap to Twitter of himself and Samuel L. Jackson...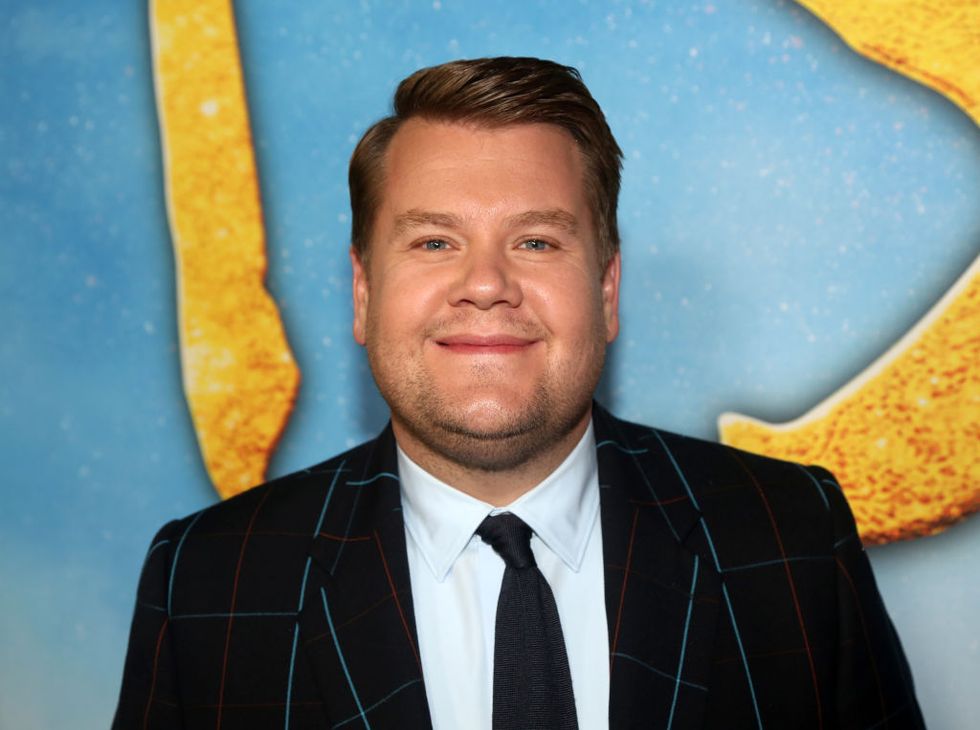 via: Getty Images
The pair were perching on stools and wearing wigs - a nod to Jackson's infamous
Pulp Fiction
scenes.
"guys, we don't even use a real car."
guys, we don't even use a real car https://t.co/O0sxMwNFtP

— The Late Late Show with James Corden (@The Late Late Show with James Corden)1579819759.0
Well, who'd have thought it. Of course, fans were quick to reply to the star...
The response was huge.
@latelateshow PLEASE TELL ME THAT AT LEAST YOUR HAIR IS REAL

— Hustle Hazza | THANK YOU ZAYN (@Hustle Hazza | THANK YOU ZAYN)1579821537.0
"No way! I KNEW IT! next thing you know you're gonna tell me it's not the actual artists!" replied another user.
We don't know what to believe anymore.
@latelateshow It's not you too it's a cardboard cut out.

— Lays ⚓¹ᴰ (@Lays ⚓¹ᴰ)1579820115.0
"James...are you even real?" another user quipped. Keep scrolling to see the "manly day" that Corden spent with the one and only Jason Momoa...