Ahem. We've got some important news that we can't keep to ourselves.
James McAvoy is now ripped.
We're all familiar with the precious Scottish cherub that is McAvoy. He's stolen our hearts in Atonement, and brought the beloved Professor X to life on the big screen. But...have you seen his new muscles?
Someone get us a fan ASAP because it is heating up in here and we truly can't take it.
This is the James McAvoy we all thought we knew.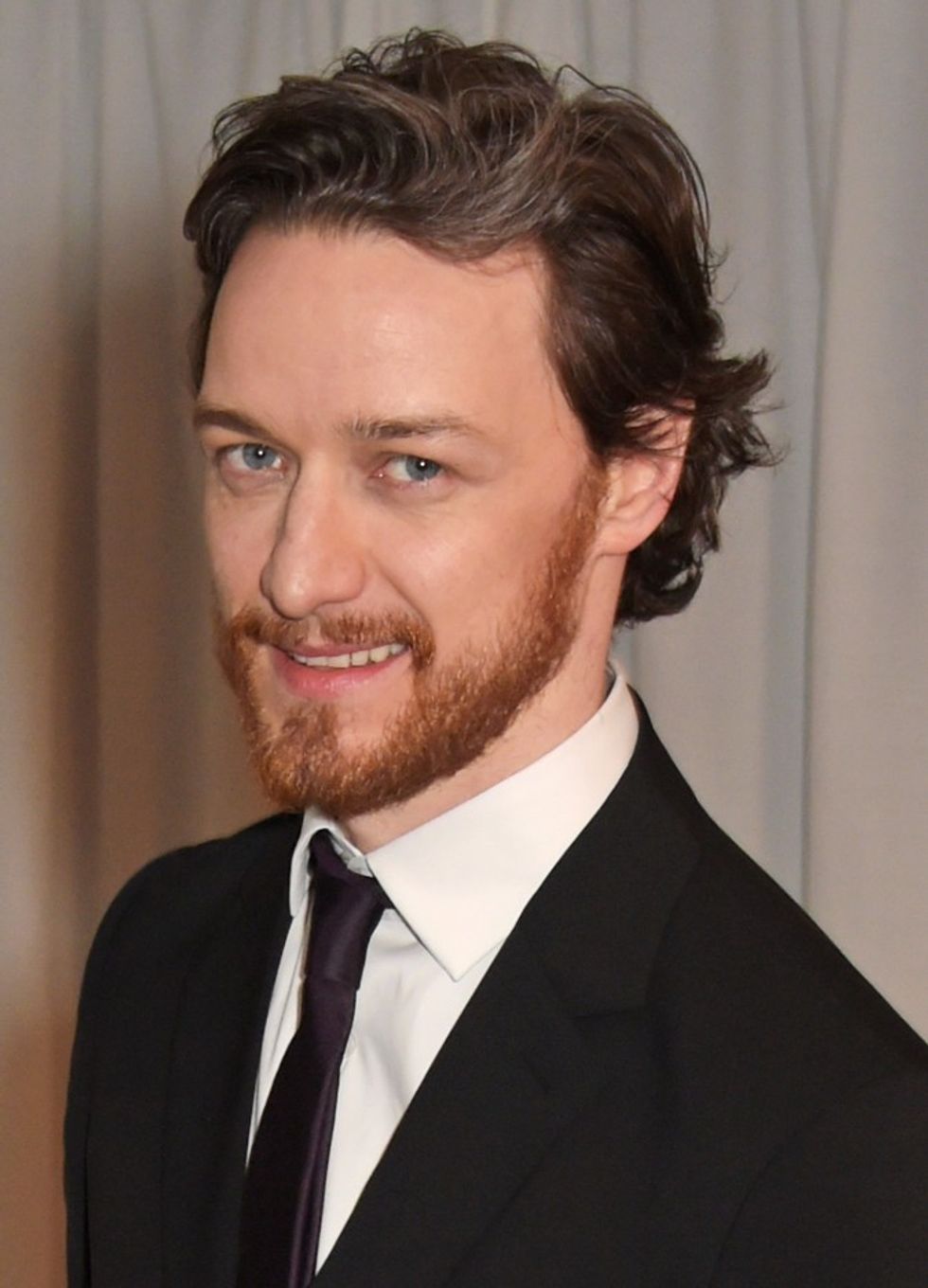 via: Getty
A sweet, bearded lad that doubles as an on-screen chameleon, shifting in and out of some truly taxing roles. For instance, he played several disturbed characters in 
Split 
most recently, and a supposed double agent in
Atomic Blonde. 
You've got to hand it to his acting chops. There's no denying he's talented.
And now there's also no denying that he is swole.
James McAvoy putting in that work yo!!! #JamesMcAvoy https://t.co/WL2TfdooHR

— Terry Exotic (@Terry Exotic)1512509213.0
Ummm, yes. That's James McAvoy now. Can we all take a moment to just admire those arms?
James, who are you now?!
Of course, Twitter has noticed. And when Twitter notices something, they notice intensely. 
Nobody was ready for thicc James McAvoy.
James McAvoy thicker than a bowl of oatmeal https://t.co/l9Zmnpx2Hn

— dany (@dany)1512247529.0
It's the gift of 2017 that nobody knew they needed. A thirst trap of thirst traps, if you will.
Many are quick to point out that it was time the internet found a new boyfriend.
It looks like McAvoy is stepping into the role. And the internet is very, very thankful for it. Keep reading to see how thirsty Twitter is for the Scottish celeb...
It may seem like an overnight transformation, but McAvoy has been hard at work in the gym.
If you don't believe him, just check
his Instagram posts
. He clearly takes his lifting seriously, and goodness knows it's paying off.
His facial expression says, "Yes, I know I'm hot."
James McAvoy spotted in Philadelphia, Pennsylvania, December 1st, HQ+ https://t.co/GqsfHmtU76

— michi_live 🏹 (@michi_live 🏹)1512231214.0
While the internet is having a meltdown over these new pics, McAvoy appears to be unaffected. Because when you're suddenly swole, why would you be worried about how thirsty the internet suddenly is for you?
Of course, some people on Twitter have been ahead of the game for years.
I can't believe people are only now realising that James McAvoy is a snack when a movie like Atonement exists https://t.co/P5p5Y7fHVr

— 𝖓𝖎𝖑𝖔 (evil hag) (@𝖓𝖎𝖑𝖔 (evil hag))1512518134.0
True McAvoy fans have loved him since his early roles. They've been with him through the (literal) thick and thin.
Lines are being drawn in the sand over this.
Because when Twitter feels passionately about something, it quickly becomes savage. No one is safe!
Whether you were thirsting for McAvoy before or have just jumped on the bandwagon, one thing remains certain...