There's nothing worse than the unexpected, is there, especially with unexpected guests.
But there are some unexpected guests that can be a nice surprise, as Jason Bateman found out when his daughter gatecrashed his interview.
Keep reading to see the adorable video.
How do you fair with surprises?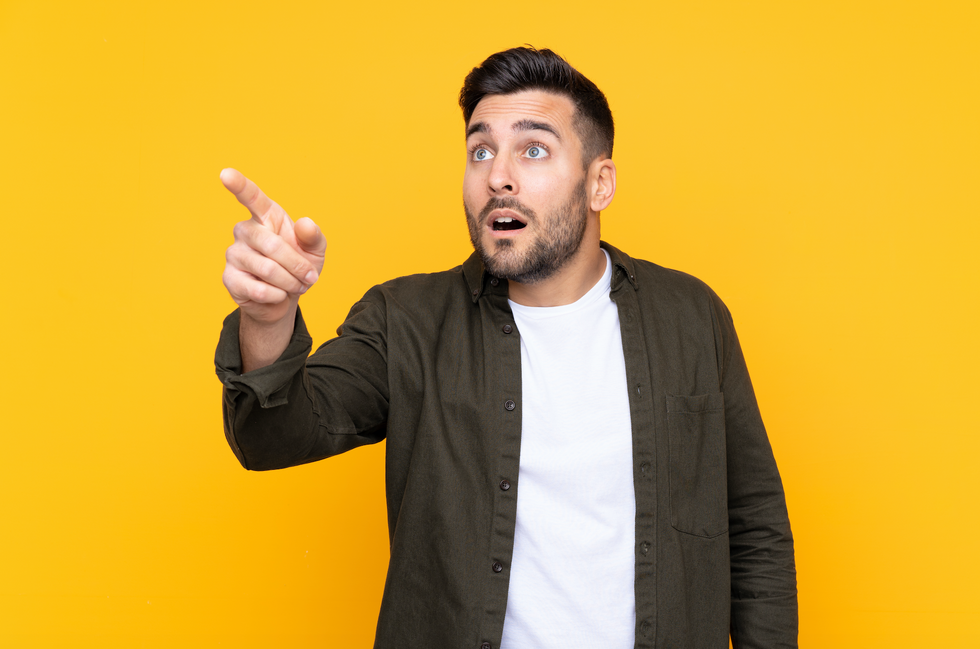 via: Shutterstock
In particular, surprise guests.
A surprise guest in the form of a spider or bug.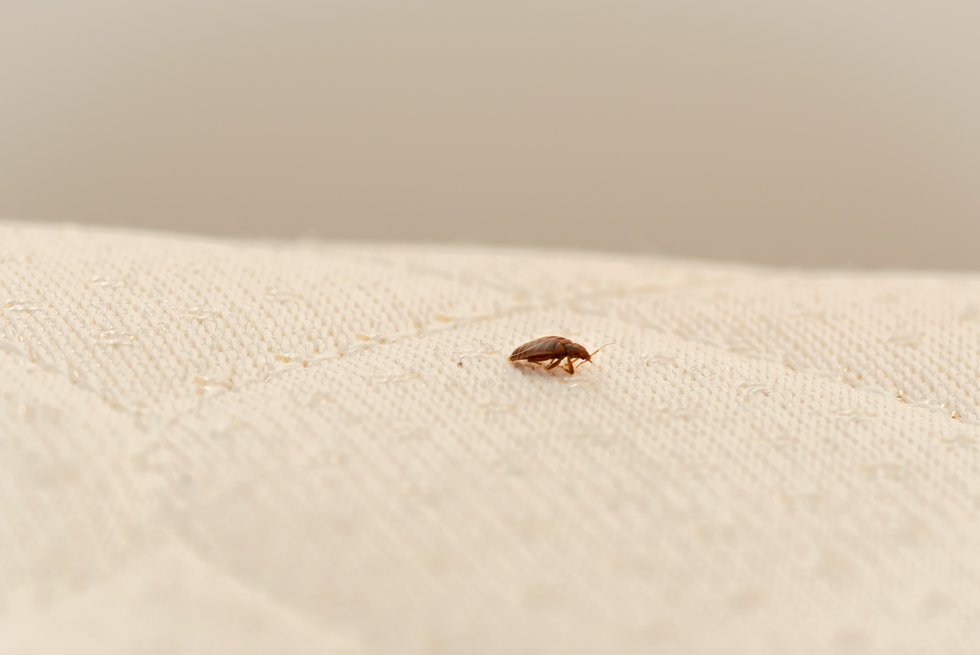 via: Shutterstock
Then it's not welcome.
However, if it's family members or friends.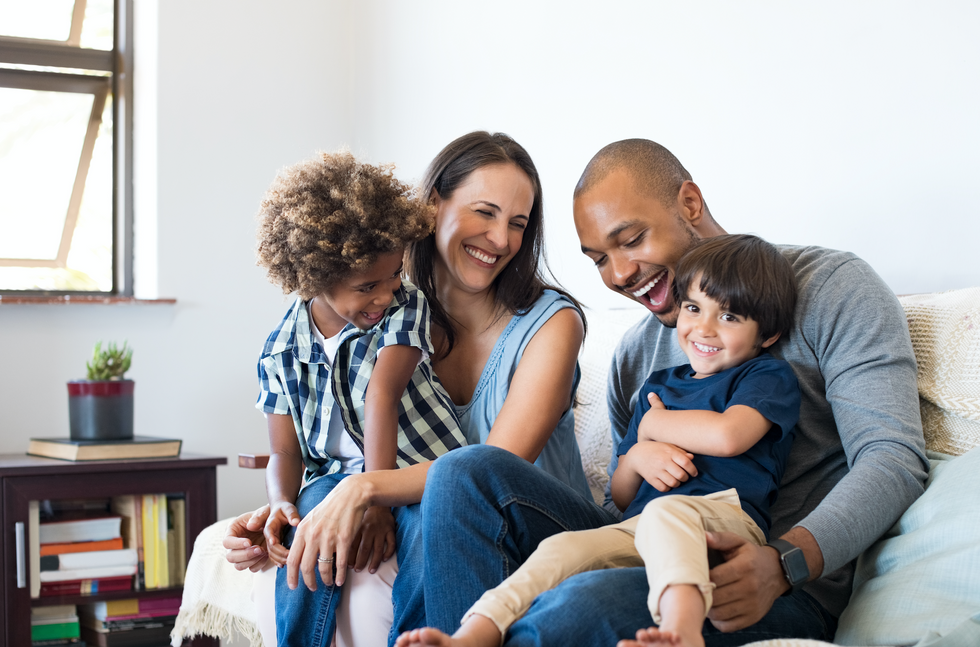 via: Shutterstock
Then that's quite nice.
Something that Jason Bateman found out recently.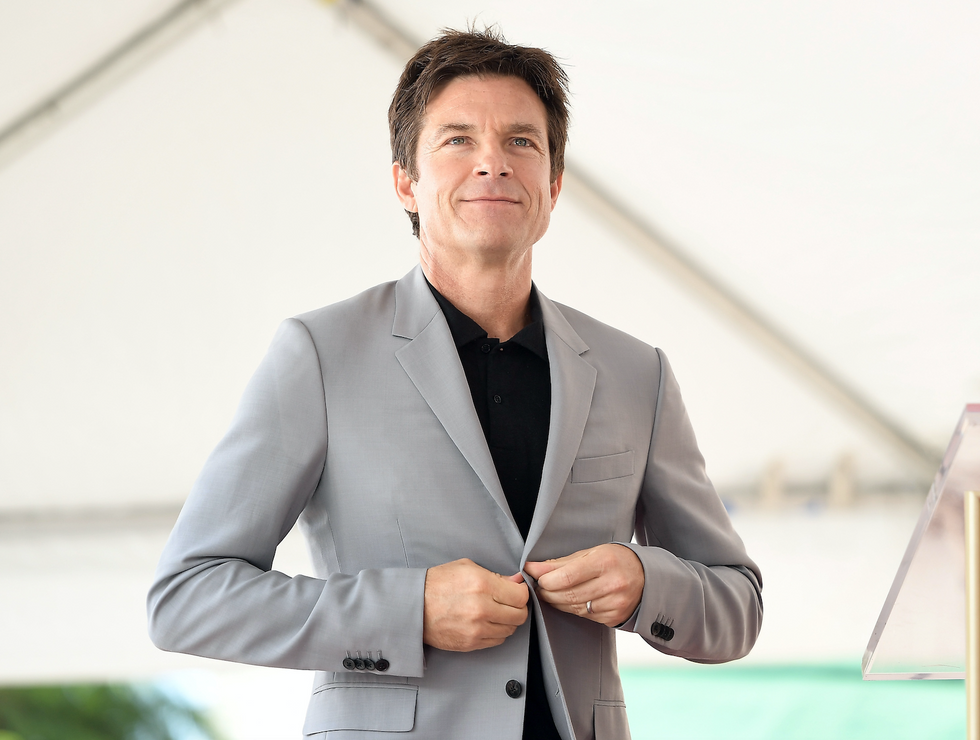 via: Getty Images
When a surprise guest crashed his interview.
Jason Bateman has had an extensive career.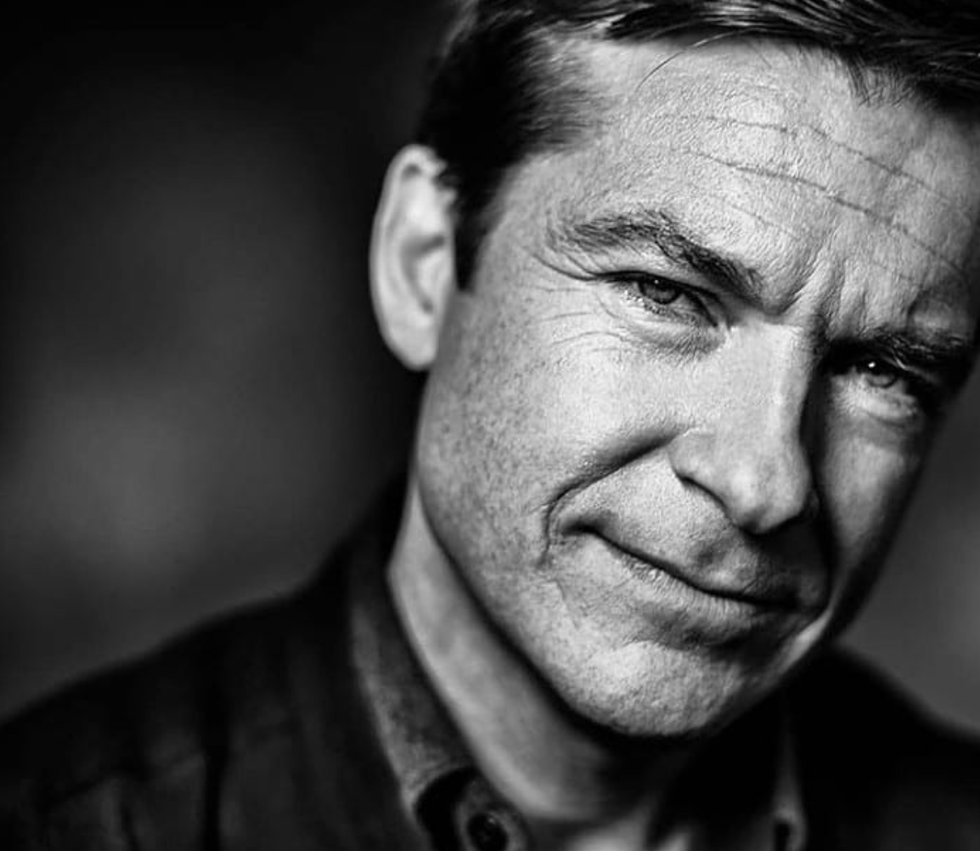 via: Instagram
He's appeared in
Juno
,
Couples Retreat
and
Horrible Bosses
to name only a few of his movies.
Recently, he also found success on Netflix.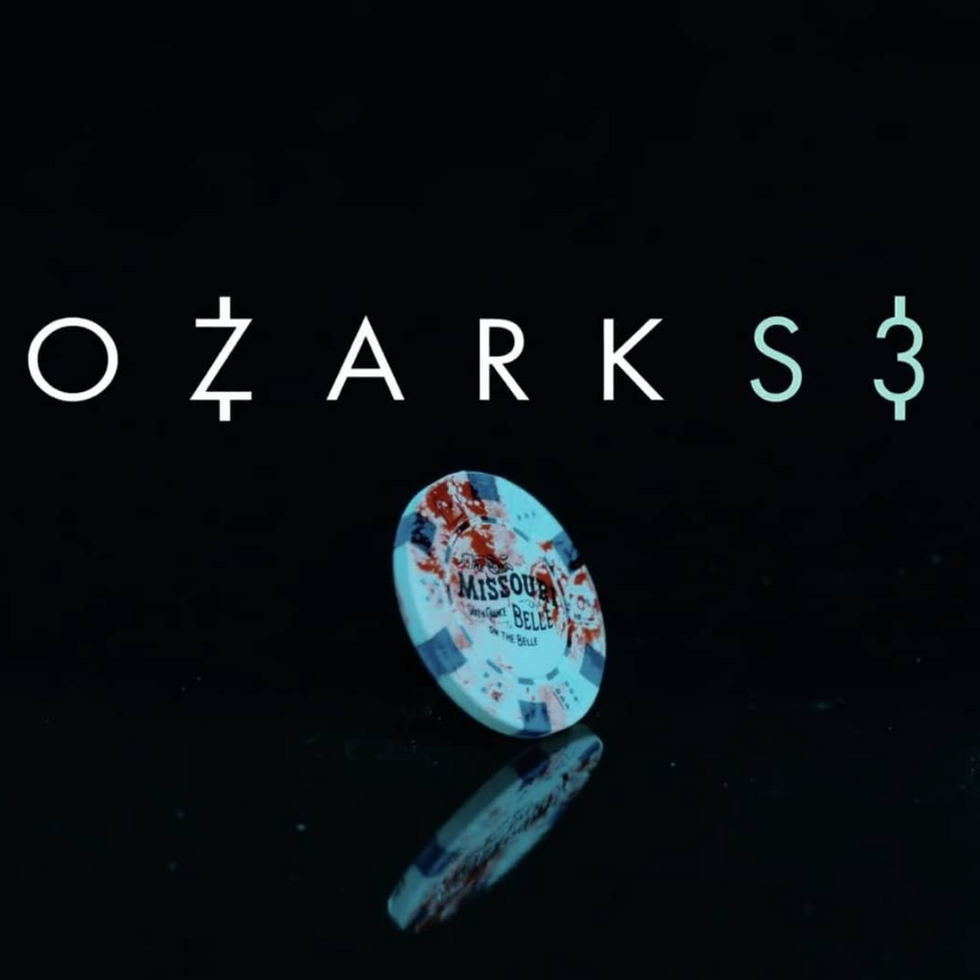 via: Instagram
The drama, Ozark, has proved a hit with audiences worldwide and has brought Bateman to our small screens once more.
He's known for being an all-round good guy.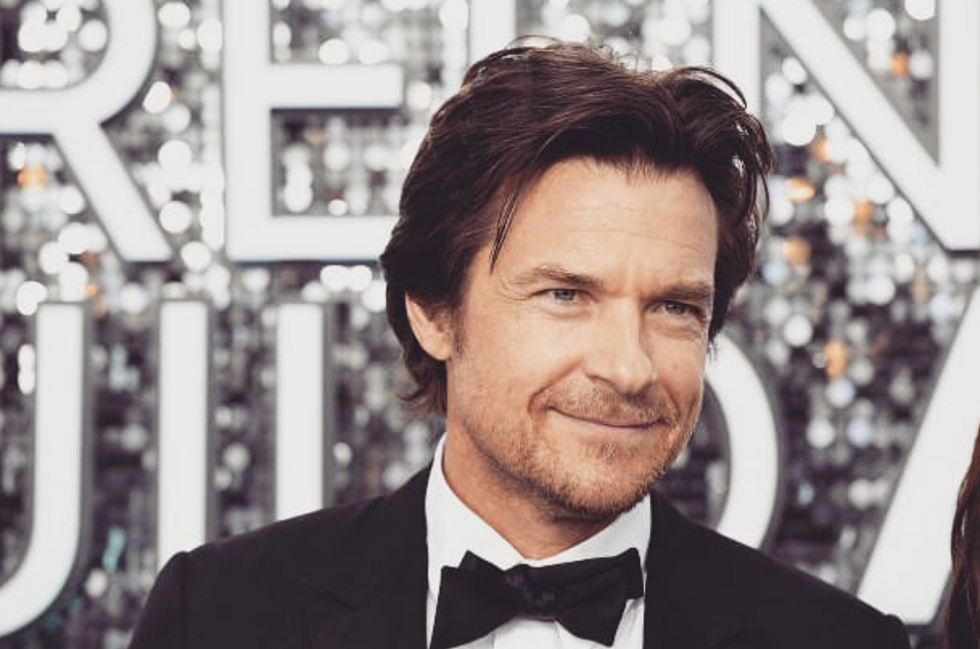 via: Instagram
And he's not just a pretty face. He's recently tried his hand at directing too.
Bateman married Amanda Anka in 2011...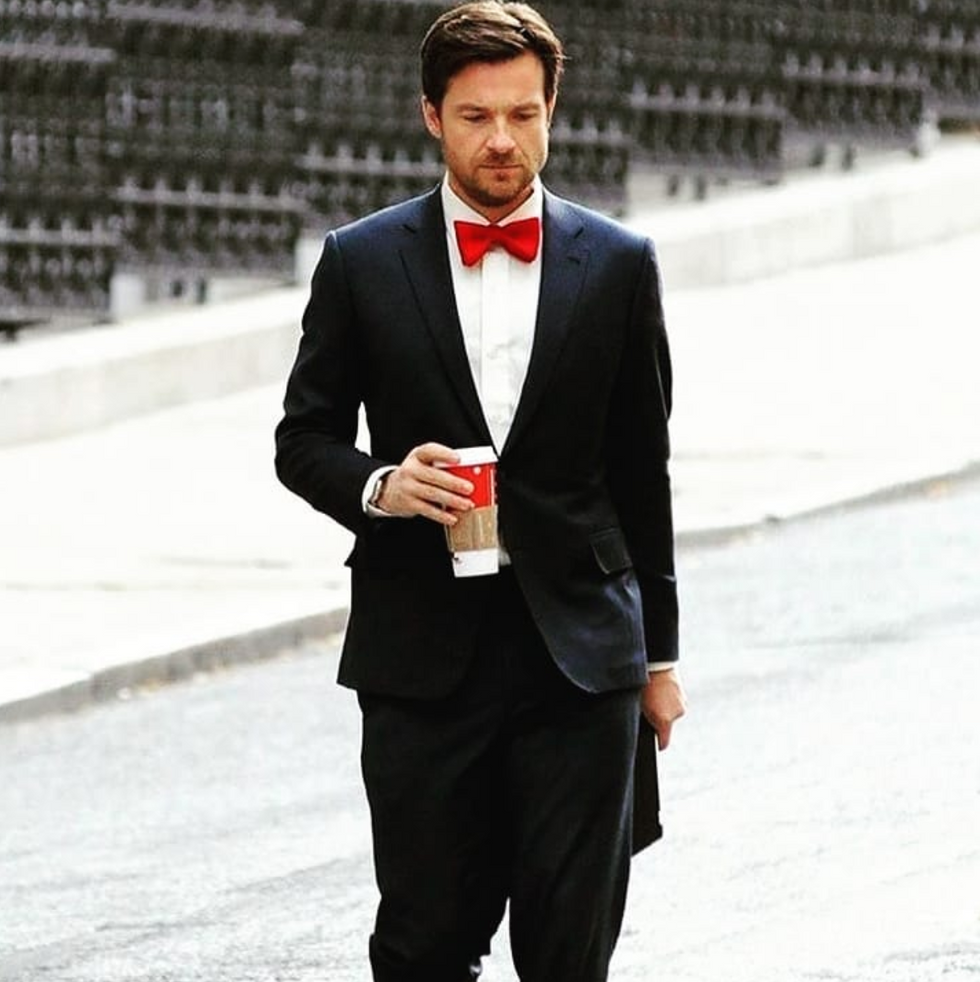 via: Instagram
And the pair share 2 daughters together, Francesca and Maple.
Wednesday's at-home edition of Jimmy Kimmel Live! saw Jason Bateman as a guest.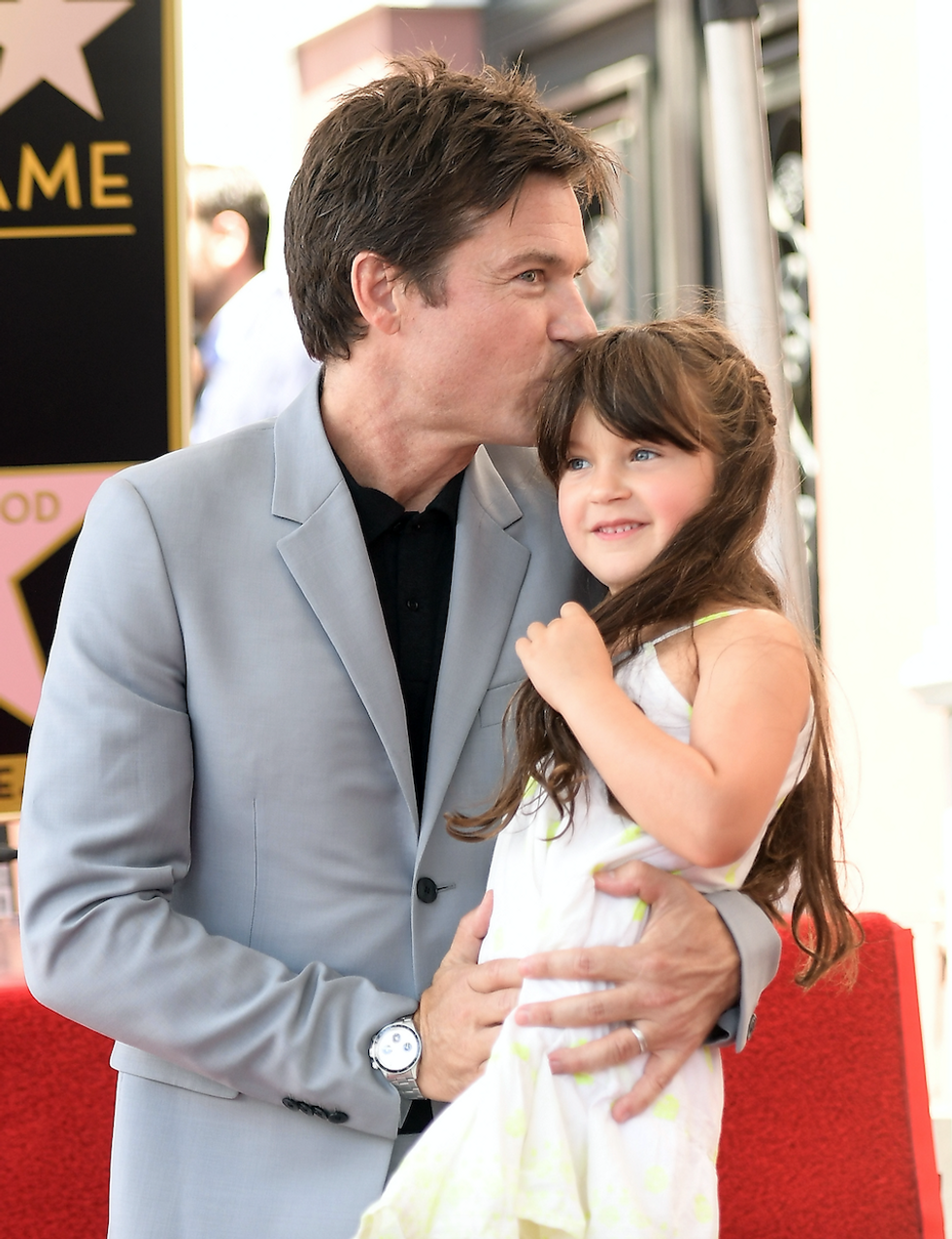 via: Getty Images
With his daughter Maple having a small cameo.
During the video interview, Jason talked about various topics.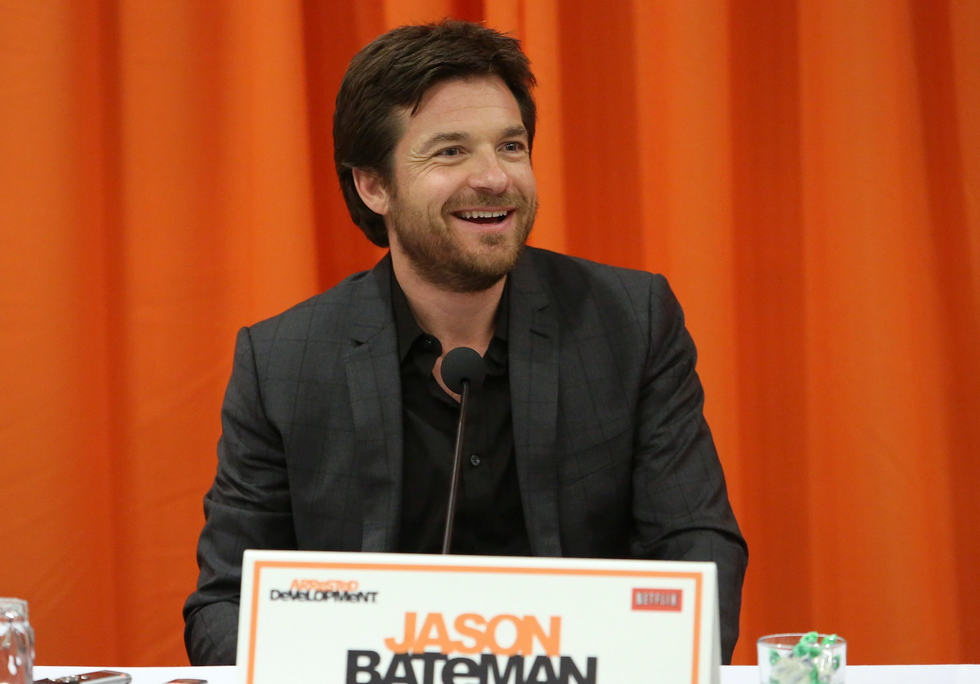 via: Getty Images
From his family's experience with the Easter Bunny to the handwashing tip he learned from Leonardo DiCaprio after watching
The Aviator.
Before they went on to, of course, play a game.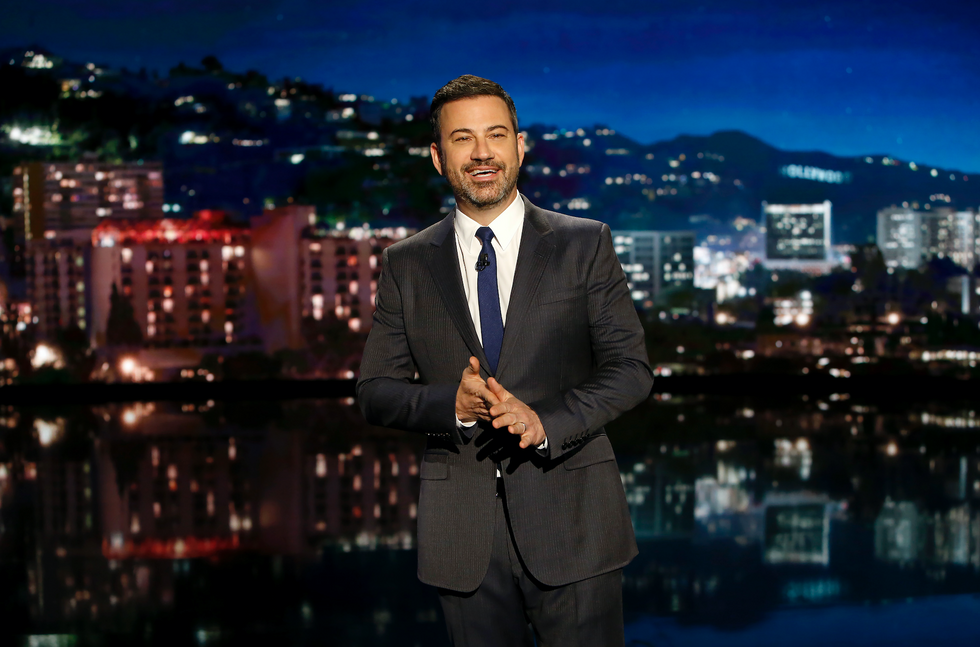 via: Getty Images
Typical for the late-night show.
Kimmel and Bateman were playing a round of "Was I In It?".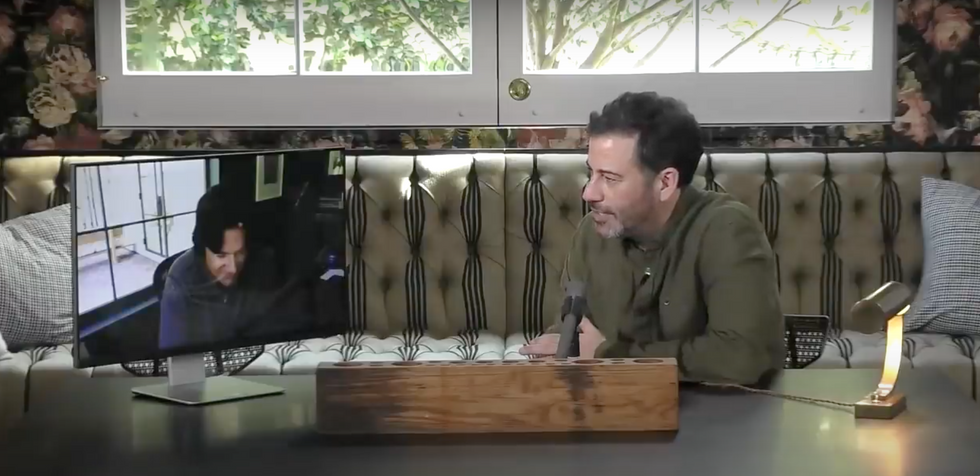 A game in which Bateman was questioned on his successful career.
Kimmel had asked Bateman about his role in the '90s TV series, Simon.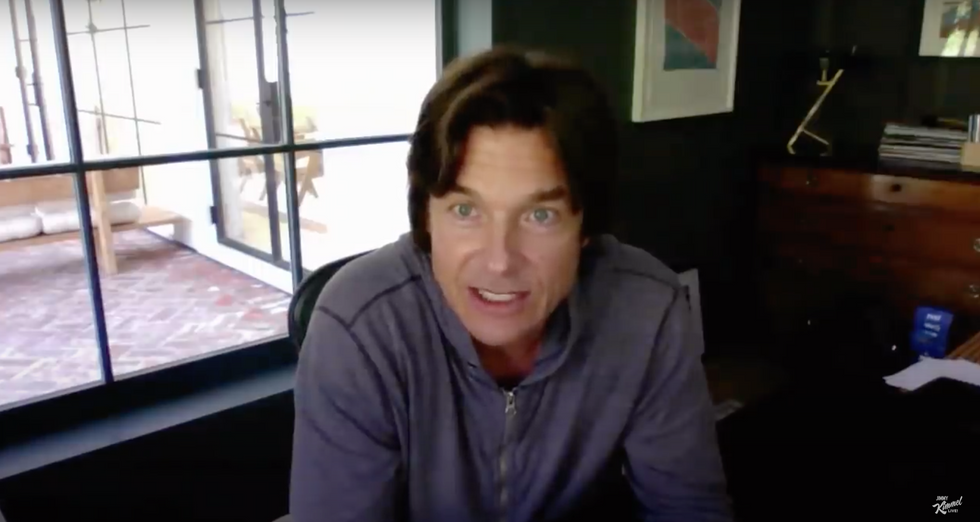 And when he gave an answer...
A certain someone popped up at the Ozark stars window.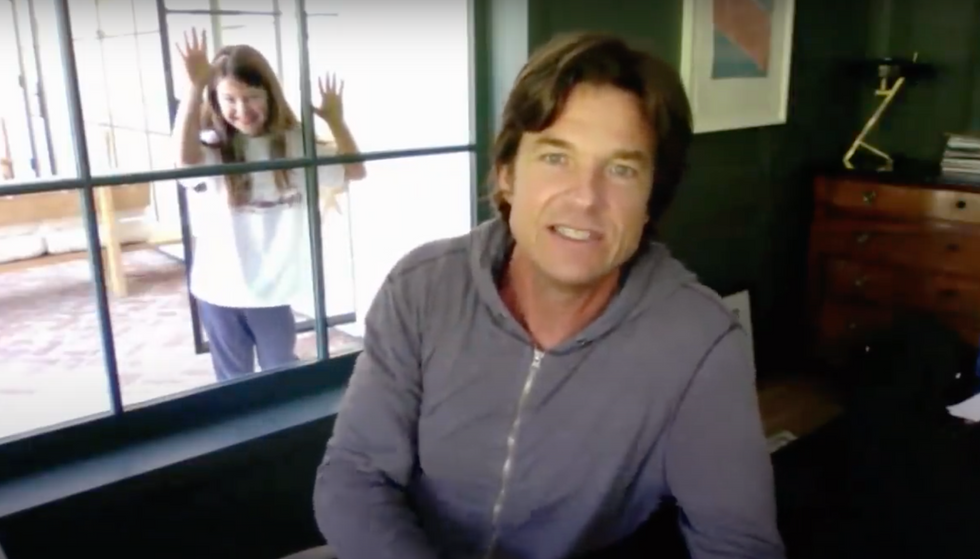 A certain someone, being his eight-year-old daughter, Maple.
Jason responded to his daughter's apperence saying "there goes Maple. Say hi to Jimmy."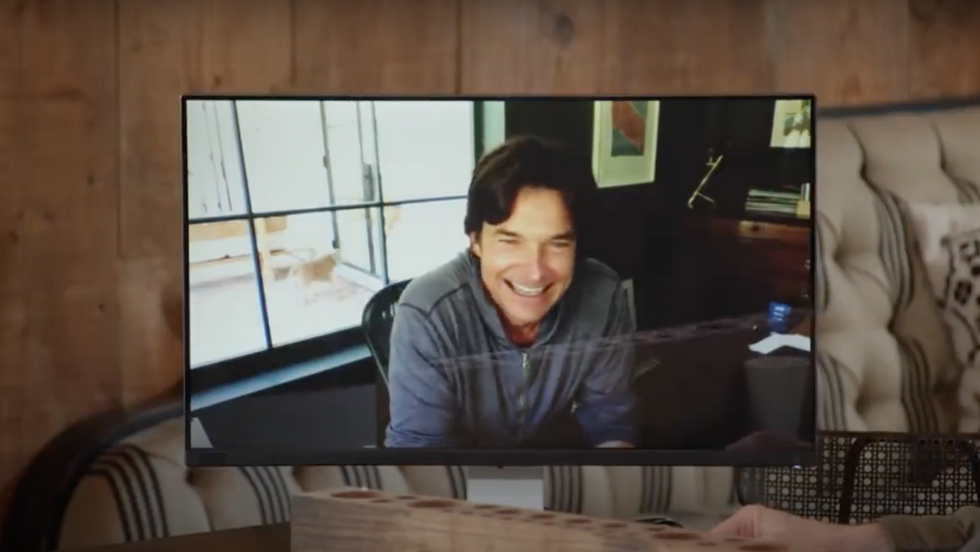 And she could be seen giving a little wave through the window, before walking away.
Bateman then joked: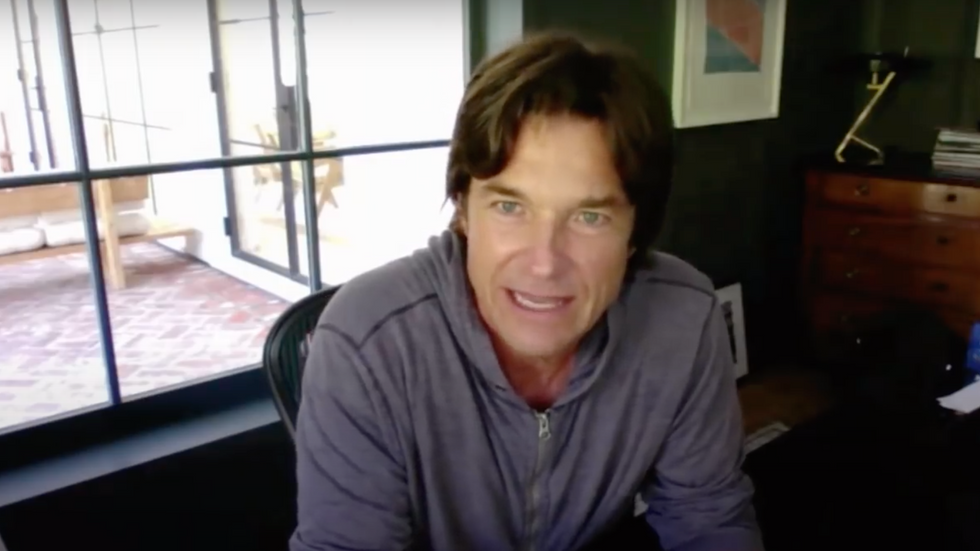 "You see, I keep her outside. That way, there's more food for me inside the house."
You can watch the video of her crashing the interview here.
It was very sweet to see the family's relationship.
Bateman continued talking about his family, admitting that he was finding homeschooling hard.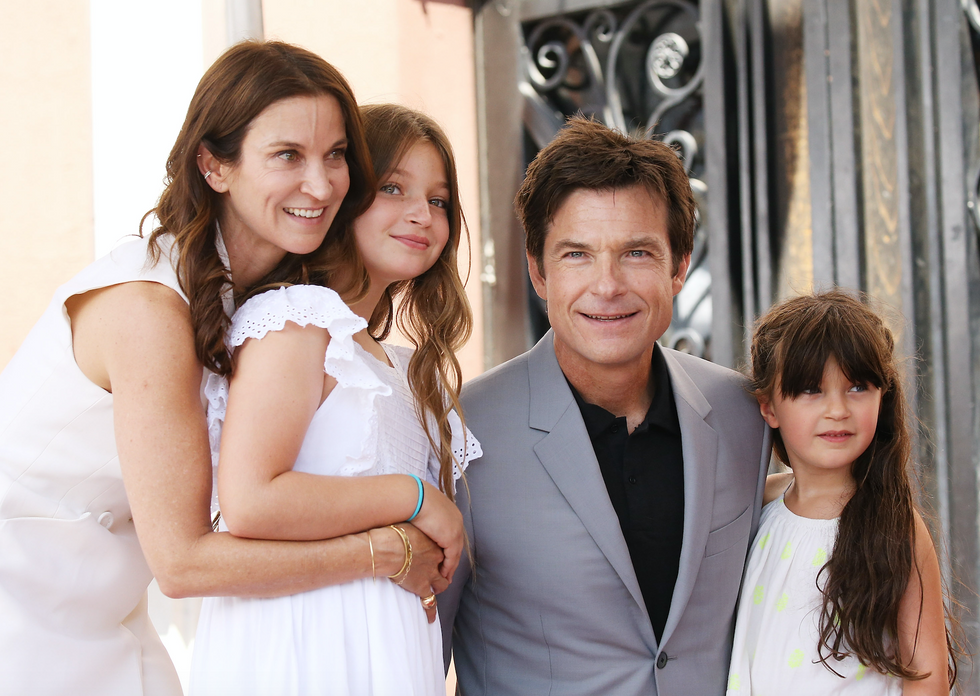 via: Getty Images
He spoke of how they were having trouble keeping up with Maple's second-grade coursework.
Like many other parents are.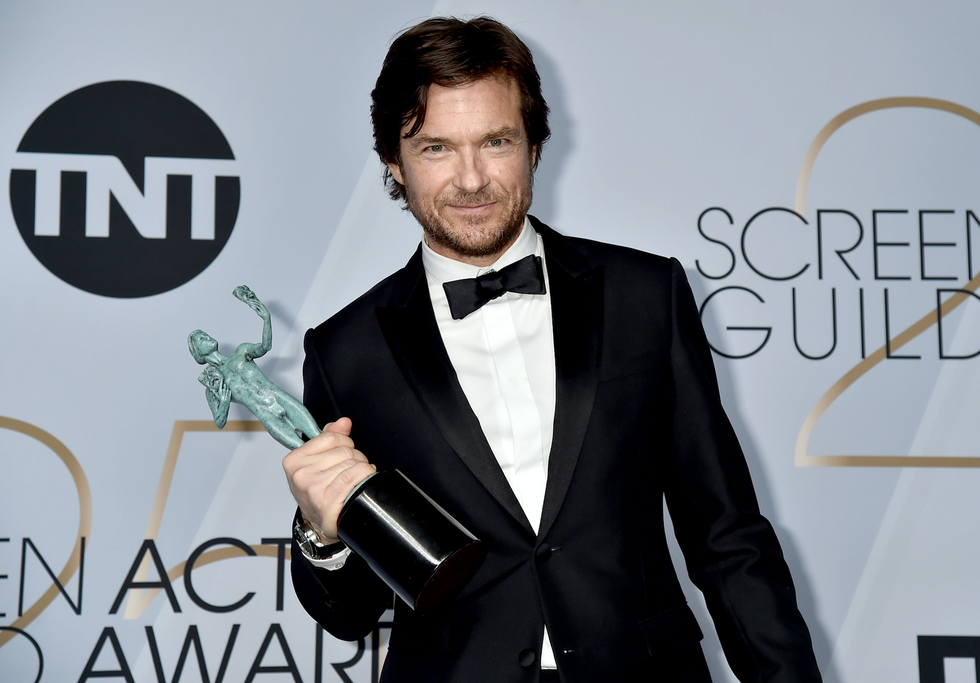 via: Getty Images
He even added, "It's amazing how much I don't know."