Last night's 71st Emmy Awards saw the rise of some of pop culture's most talented on-screen stars. With the night becoming a Brit-dominated playing field, we were sure that it would be near to impossible for anyone else to squeeze their way into the game.
But one surprise win this year was for Jason Bateman. The actor, best known for his role in Arrested Development, also had success as a director this year for some episodes of Ozark. And his reaction to winning the award is in equal parts adorable and hilarious.
Last night saw the 71st annual Emmy Awards.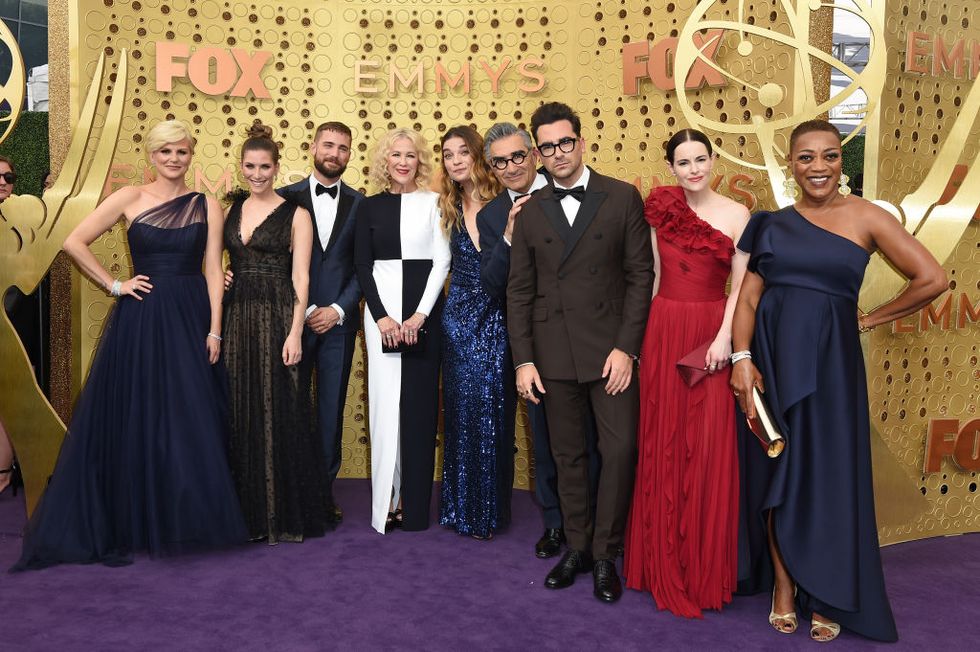 via: Getty Images
Big-name television stars lined up in the hopes of snatching up some awards for their hard work on the little-screen.
The ceremony was dominated by the Brits.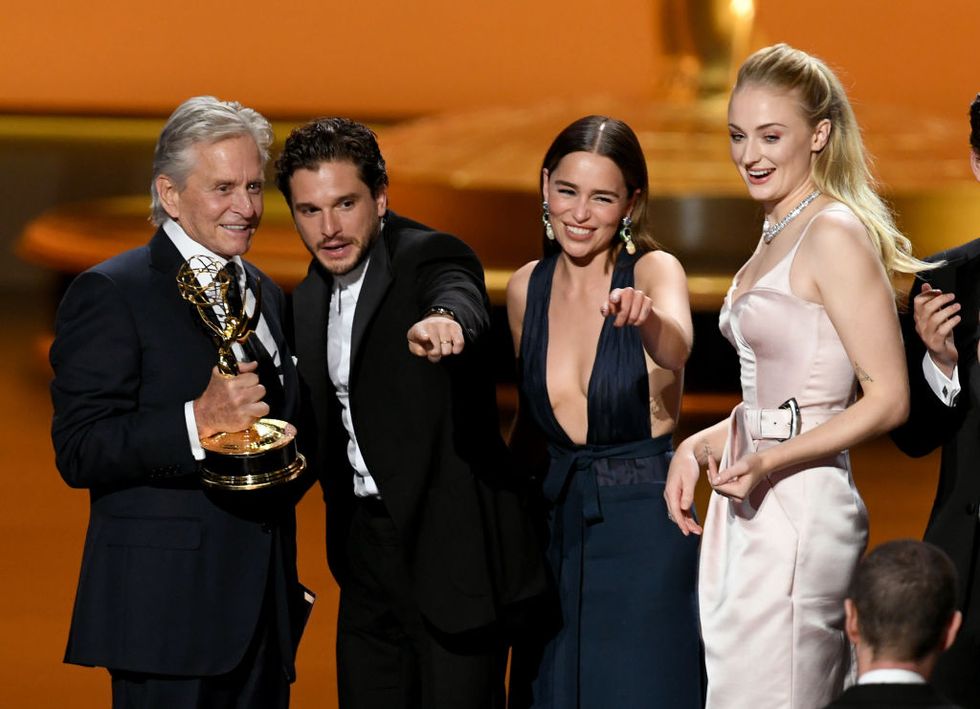 via: Getty Images
Our friends from the other side of the pond became the highlights of the night, with
Game of Thrones
winning the coveted award for "Best Drama." The fantasy drama managed to get its hands on another award that night too, while also being nominated a total of
six
times. A job well done.
English actress and writer, Phoebe Waller-Bridge, was also a big highlight from the night.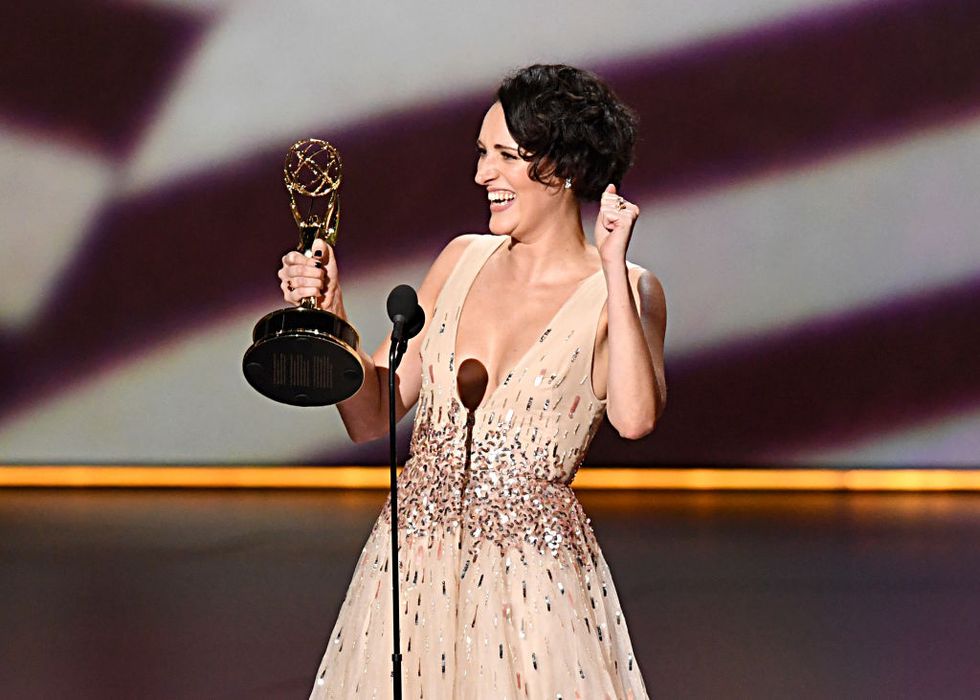 via: Getty Images
We heard her baby,
Fleabag,
pop up every now and then throughout the night. The British drama tells the story of a dry-humored woman who is trying to put her life back on track while dealing with tragedy.
And it seems as if it resonates with the masses.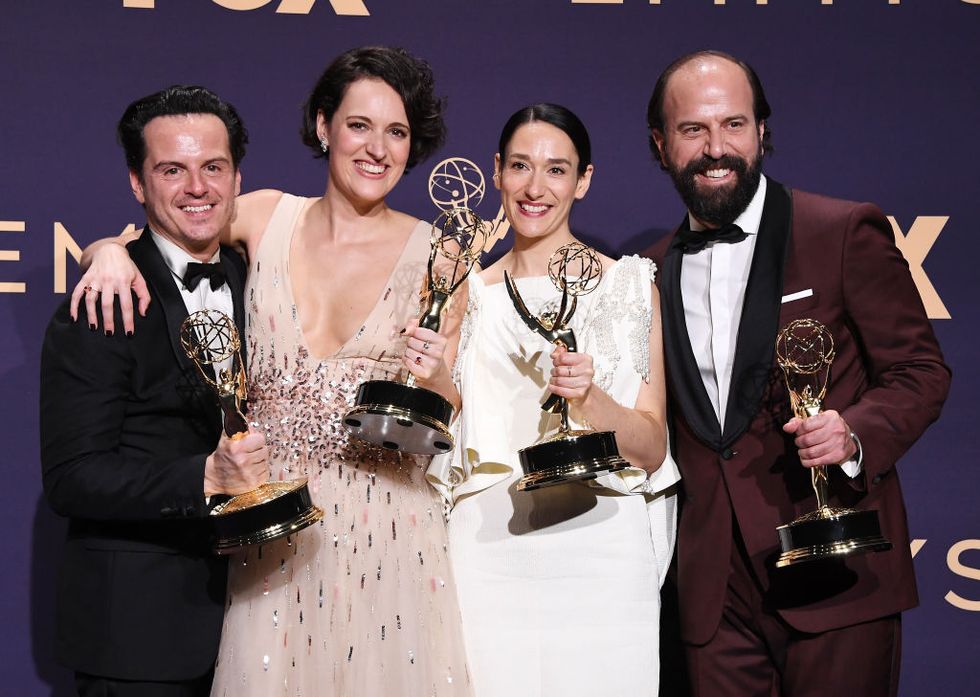 via: Getty Images
Phoebe Waller-Bridge's one-woman show with the same name has taken the TV series to new heights. Altogether, the show claimed six awards including "Outstanding Comedy Series."
By her third speech, Waller-Bridge just couldn't help but say what we were all thinking...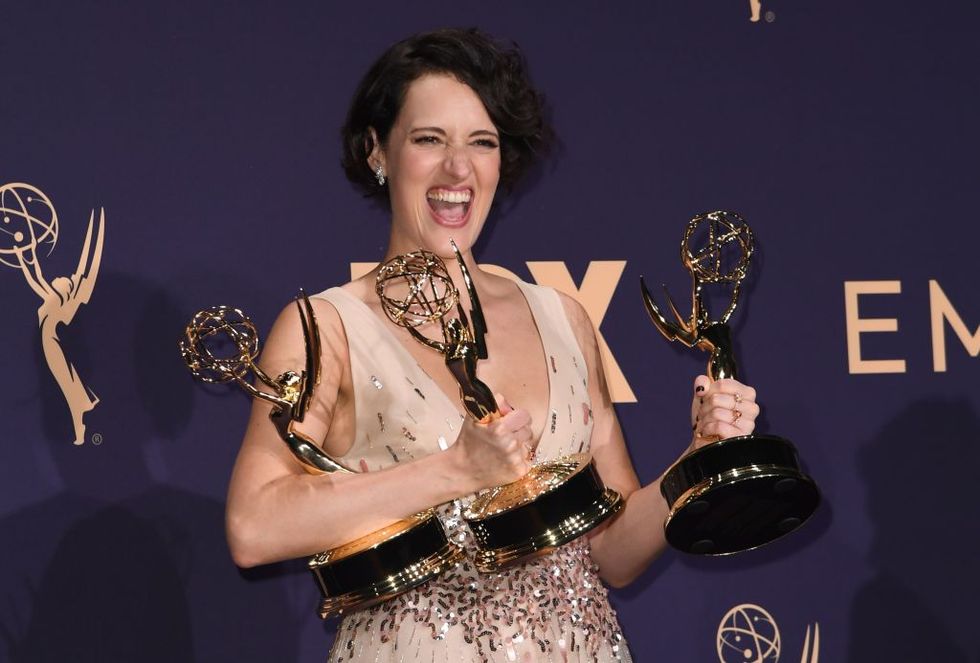 via: Getty Images
"This is just getting ridiculous!" Though it is all very well deserved if I do say so myself.
The British invasion didn't end there...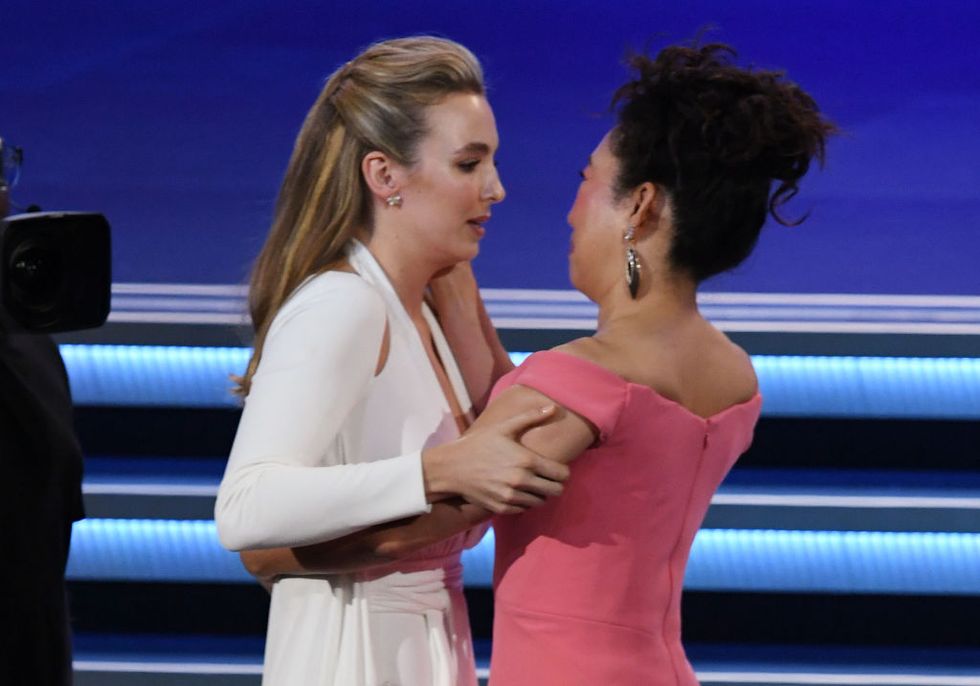 via: Getty Images
Killing Eve
, the ever-so-popular British cat-and-mouse drama about a talented assassin who goes head-to-head with a tamer mI5 security officer, also claimed their award of the night.
Jodie Comer won the award for "Lead Actress" in a shocking win.
I say "shocking" purely because that was Comer's reaction. Not ours. Imagine playing a psychopathic assassin who can speak multiple languages while also concealing a Liverpudlian accent and not winning an award? That would bring a whole other meaning to the word tragic.
So we're all glad that Comer's talents were recognized.
She beat her own co-star, Sandra Oh, as well as the likes of Viola Davis and Emilia Clarke. Jodie Comer beat
Viola Davis
. Viola. Davis. Congratulations, Jodie.
And another hugely surprising win?
Well, that went to Jason Bateman. He's best known as an actor but has a real range of talents, including directing and producing.
His best-known role?
Bateman really hit the big time when he was cast as long-suffering son, Michael Bluth, in cult classic comedy, Arrested Development.
In recent years, he's had another hit role.
Bateman stars in web drama series, Ozark, which first premiered in 2017.
But something many fans don't know?
Bateman also works as a director for certain episodes of the hit series.
And it was for this that Bateman was nominated for an Emmy this year.
There was just one caveat. Also nominated were certain episodes of the absolute smash hit fantasy show, Game of Thrones - which everyone expected to take the award.
Bateman was already an invaluable audience member.
We don't know if he was going through anything personal, but his deadpan stare made for truly hilarious viewing.
His apparent misery wasn't helped by this roast.
Although massive props to the editors, who turned what could have been a sad moment into a hilarious Arrested Development callback.
But when the award for Outstanding Direction of a Drama Series was announced...
And the Emmy goes to... Jason Bateman. https://t.co/YnKVnMgaWt

— the cinemile (@the cinemile)1569232642.0
Bateman had his most iconic moment of the evening. Put simply, he did not look like he believed what was happening.
See for yourself:
The moment when everyone around Bateman erupts, while he sits tight and looks, essentially, confused, is pretty much comedy gold.
And as you'd probably expect...
The images of this hilarious moment have quickly become a meme.
Many pointed this out.
Bateman is pretty well known for keeping a straight face for comedic effect - although we've never seen this in real life before.
And some had certain suspicions.
Jason Bateman straight-manning his own emmy win reaction shot is *chef's kiss* https://t.co/UQhwV6vL4N

— Rachel Klein (@Rachel Klein)1569208263.0
Maybe 
Bateman wasn't as surprised as he seemed - maybe, just
maybe,
he saw the opportunity for a moment of true comedy gold.
The other reason this moment was truly excellent?
Narrator: "Michael wasn't even sure if he was nominated for an Emmy." https://t.co/OUDIEMHX3S

— entertainment.ie (@entertainment.ie)1569225792.0
The fact that this Emmy-winning moment works 
so 
well alongside
Arrested Development 
in-jokes.
Others pointed out this heartwarming fact.
Julia Garner and Jason Bateman at the #Emmys #Emmys2019 #ozark @batemanjason https://t.co/BvAMSaLBIs

— Brigitta Ryan (@Brigitta Ryan)1569236907.0
The way in which Bateman tried to share his award with others was super-cute - and backs up his immediate reaction to winning.
But some made this valuable point.
Pointless #Emmys rant o' the year: I like Jason Bateman as much as the next human but the idea that an episode of f… https://t.co/fqp5LeEUt0

— Mukigaa ☂️ (@Mukigaa ☂️)1569235076.0
While it was enjoyable to see Bateman's reaction, the fact that the epic "Long Night" episode of 
Game of Thrones 
went without accolade was a little bit shocking.
But this was another valuable point.
How is this Jason Bateman's first Emmy?? After his career??? #Emmys #Emmys2019 https://t.co/kRYiDgNExn

— Alex (@Alex)1569206692.0
Sure, perhaps 
this 
Emmy wasn't the most well-deserved - but it does seem as if Bateman deserves one more generally for his services to TV.
So we have to say...
Congrats on the Emmy, Jason Bateman https://t.co/fVZt13St2Z

— JOEY (@JOEY)1569228613.0
Congratulations to Bateman - and a big thanks for giving us what has to be 
the 
comedy moment of the Emmys. Interested in more Emmys content? Keep scrolling to discover what happened when Kim Kardashian and Kendall Jenner presented an award last night.