Jason Derulo is yet again making headlines, but this time, it's for his sheer stupidity.
Keep scrolling to see the singer knock out his 2 front teeth whilst doing the "corn on the cob" challenge...
Jason Derulo is one of the most iconic pop singers of our generation.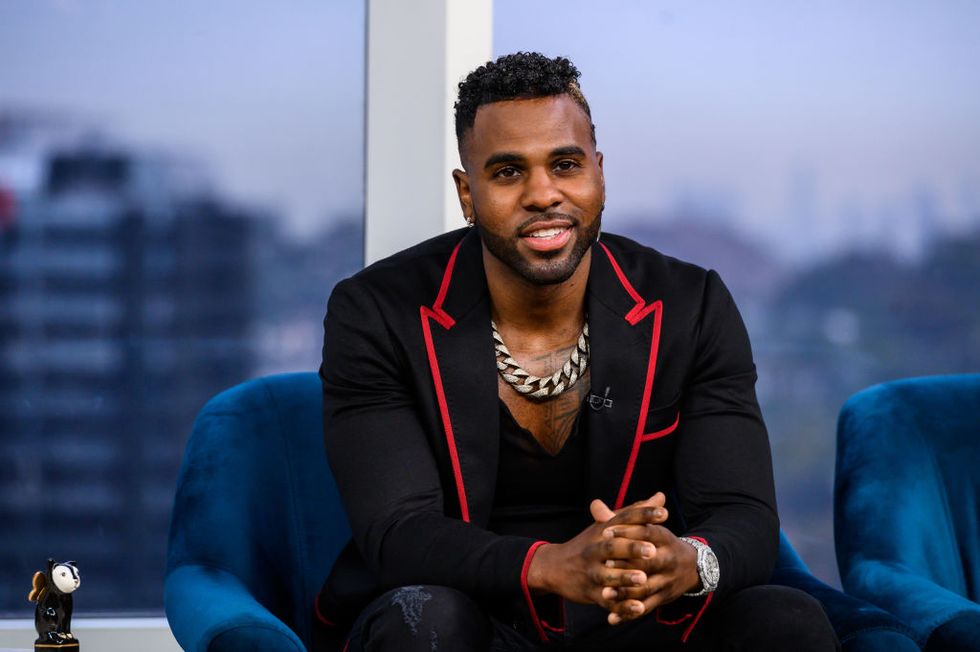 via: Getty Images
Jason, who is thirty years old, made a name for himself in 2006 when he began writing songs for artists such as Diddy, Sean Kingston and Lil Wayne.
Jason eventually began to make his own music...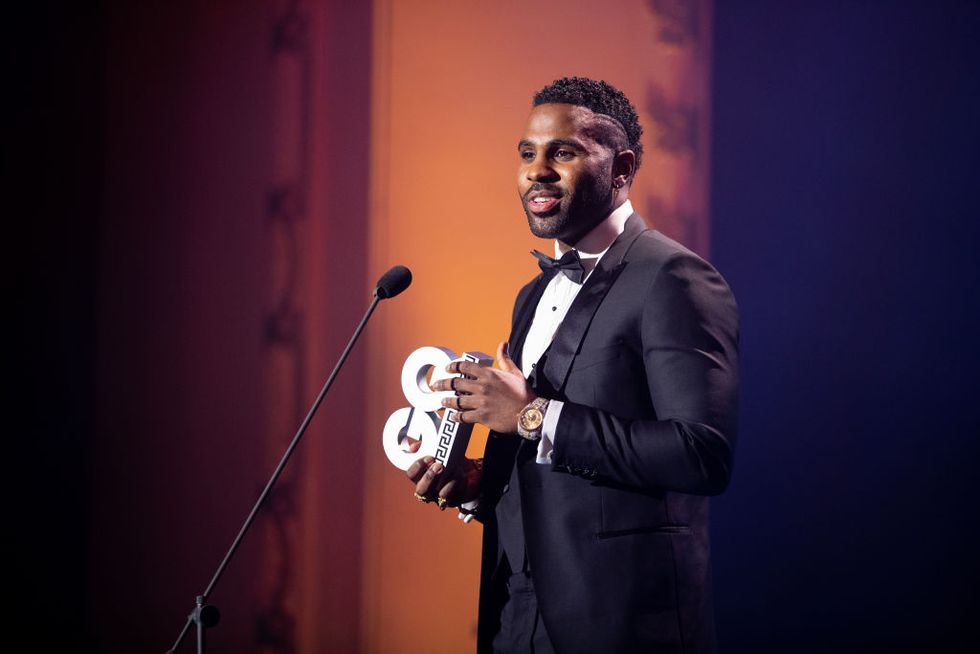 via: Getty Images
In 2009, Jason released his debut single, "Whatcha Say", and he went on to release classics such as "Wiggle", "Talk Dirty" and "In My Head."
Jason is known for his suggestive and, let's face it, raunchy style.
The lyrics in the majority of his songs strongly revolve around naked women and partying.
This is probably the reason why so many people love the Florida-born singer...
And we must say, he is rather charming.
Jason has many hidden talents...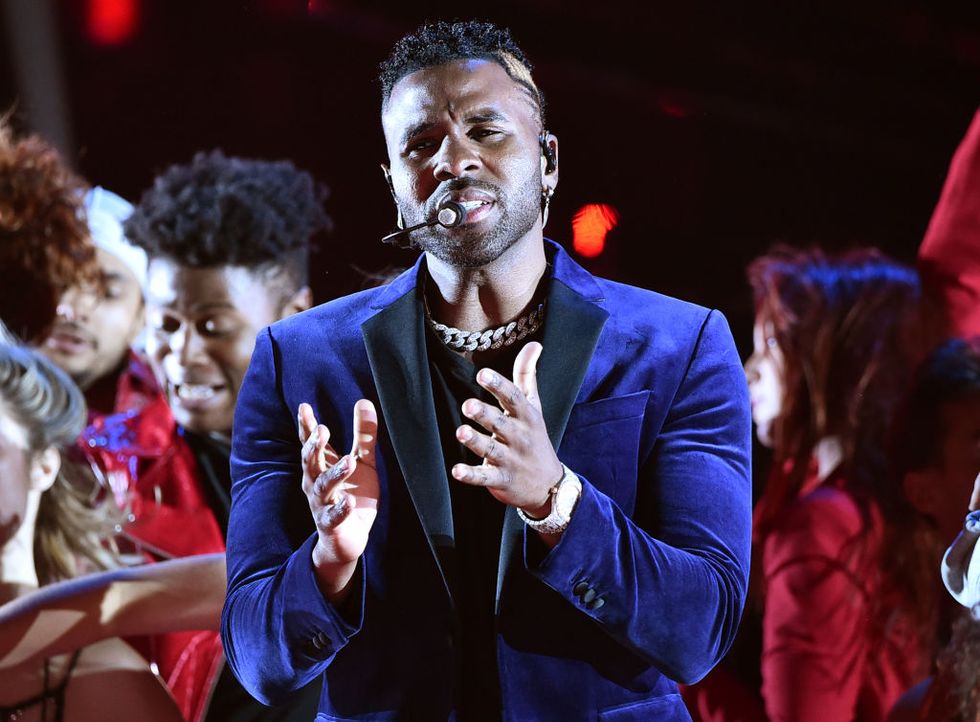 via: Getty Images
Did you know that he is a professionally trained
opera singer
?
Turns out, he's a very talented musician.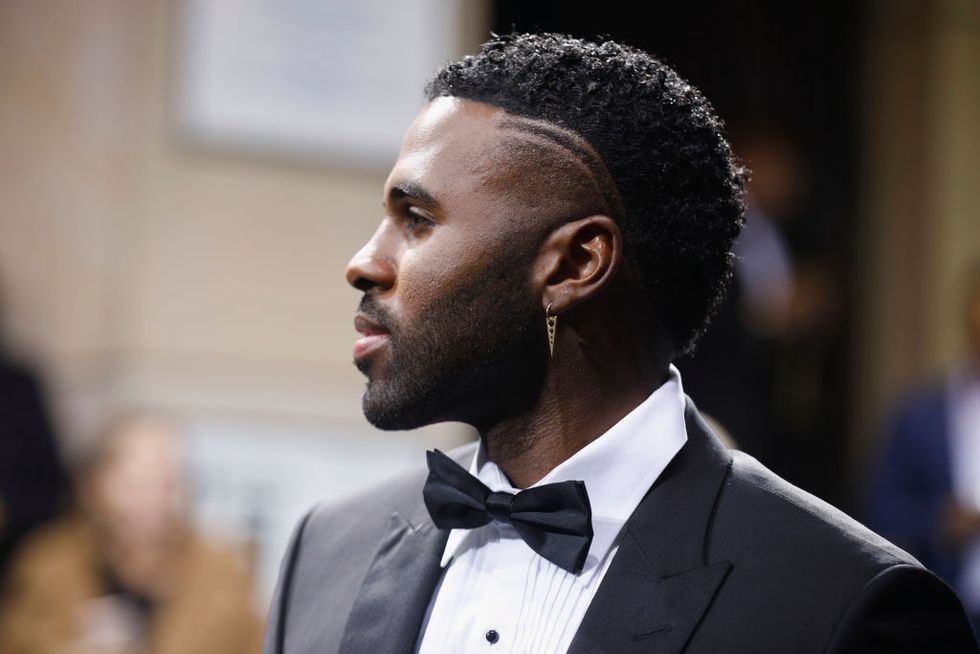 via: Getty Images
He completely blew everyone away at the 2018 MTV Europe Music Awards when he sang Andrea Bocelli's opera classic "Time To Say Goodbye", which was followed by a remix with David Guetta and Nicki Minaj.
He is always busy making new music...
2Sides was released in November and it went down very well.
And who could forget that infamous promotional photoshoot?
I can't stop thinking about how Instagram deleted poor Jason Derulo's picture showing off his big bulge. It was an… https://t.co/BxAr8kmcJe

— johnny (@johnny)1575938653.0
We're certainly not forgetting that any time soon!
But his music isn't the only thing that fans love...
He is constantly posting funny videos...
very seriously.
He has even been giving fans some fitness tips...
all love to have a physique like Jason's, right?
Jason has also been dabbling in the kitchen whilst he has been self-isolating.
huge donut burger that he recently rustled up, for example.
But his most recent food challenge went horribly wrong...
@BuzzFeed https://t.co/zCUyXQHrh0

— RollFizzlebeef (@RollFizzlebeef)1589948655.0
And it has left fans utterly cringing.
Jason decided to give the "corn on the cob" challenge a go...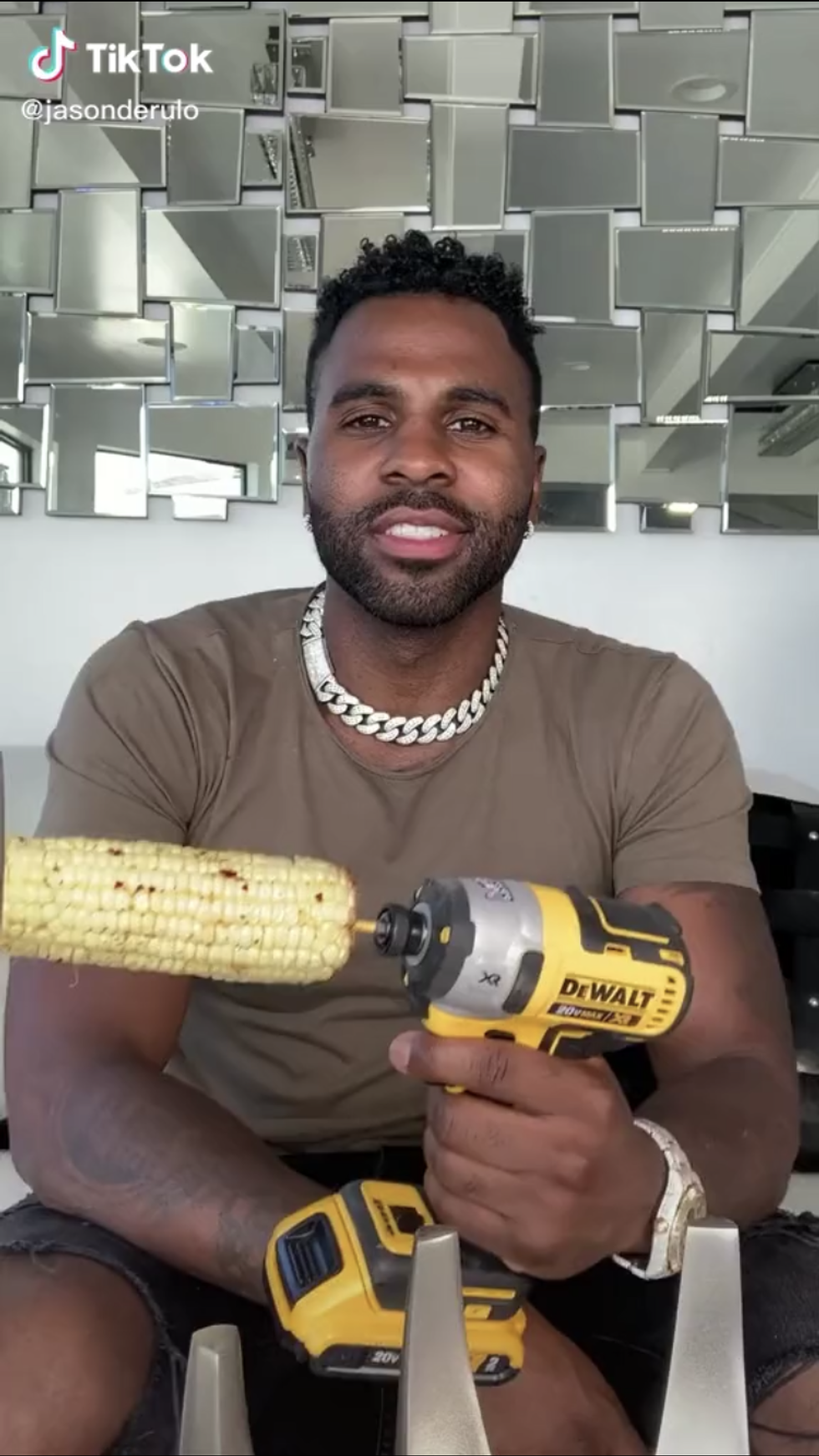 Which, as you can see, involves trying to eat a cob that is attached to a drill.
The singer seemed eager to give it a go...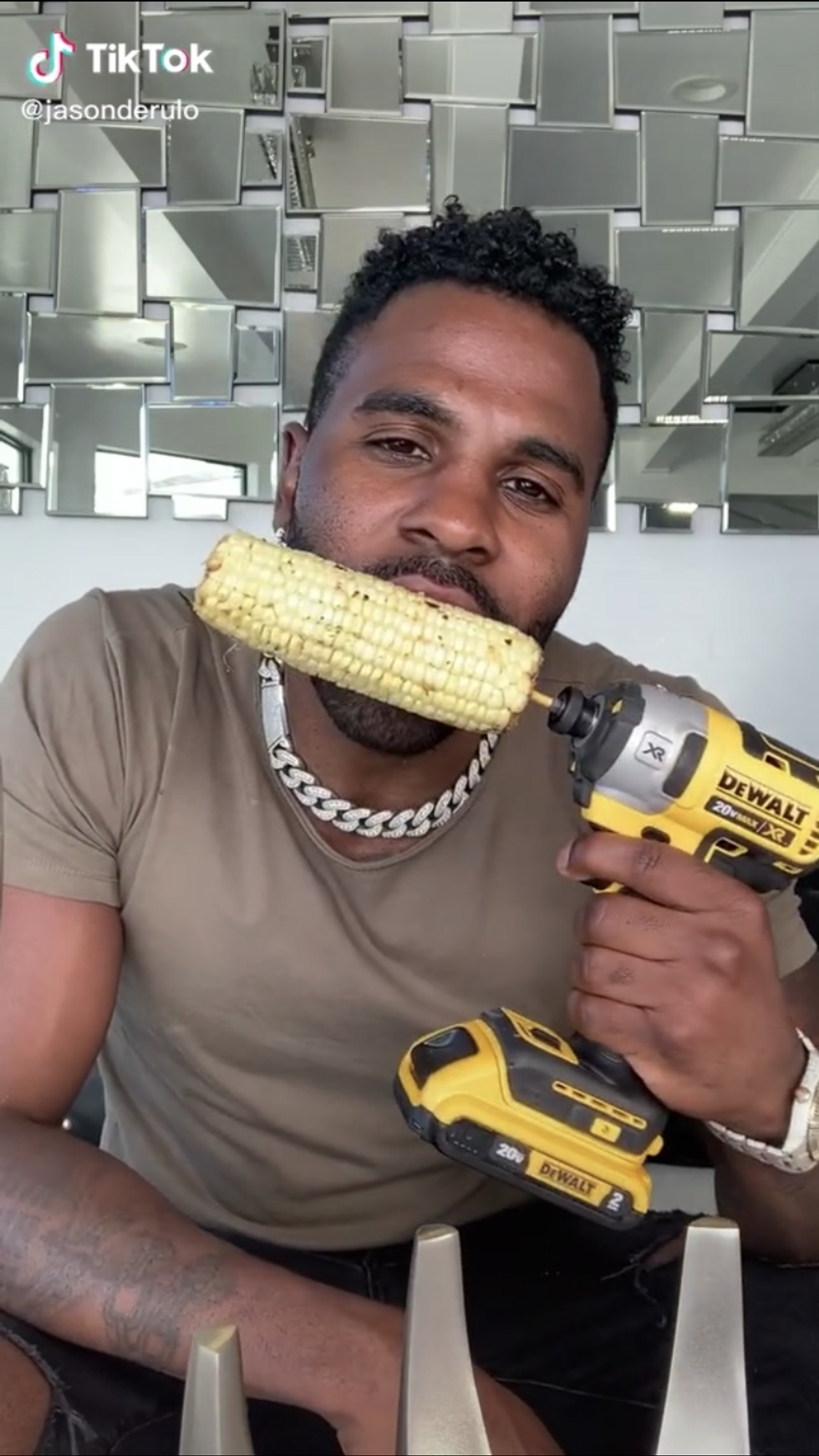 "Hey, have you all seen this? I've always wanted to try it... life hack!" Jason says before immediately turning the drill on and tucking into the corn.
All seems to be going well...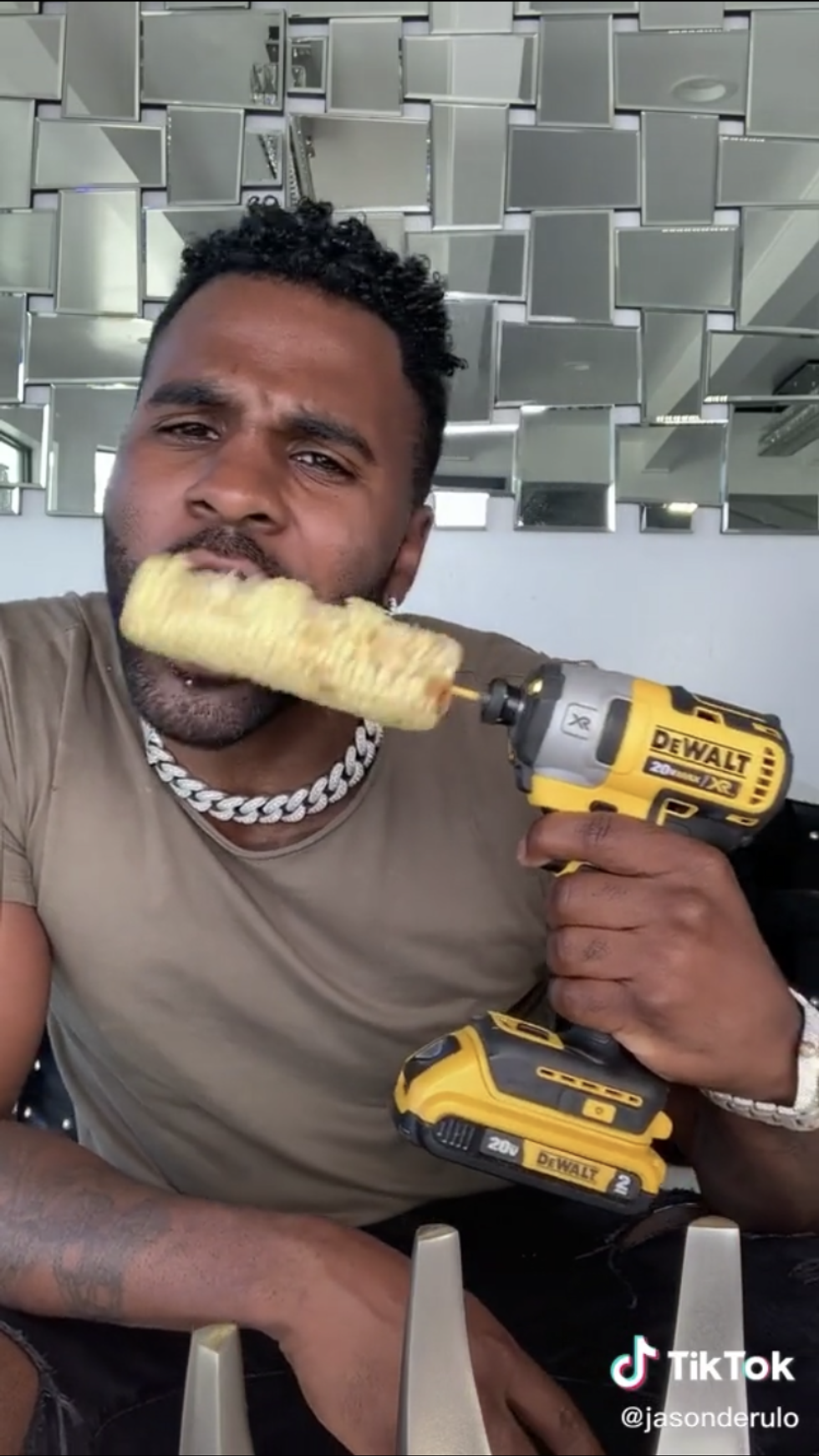 Until the drill begins to pick up speed.
Jason suddenly yells out in pain...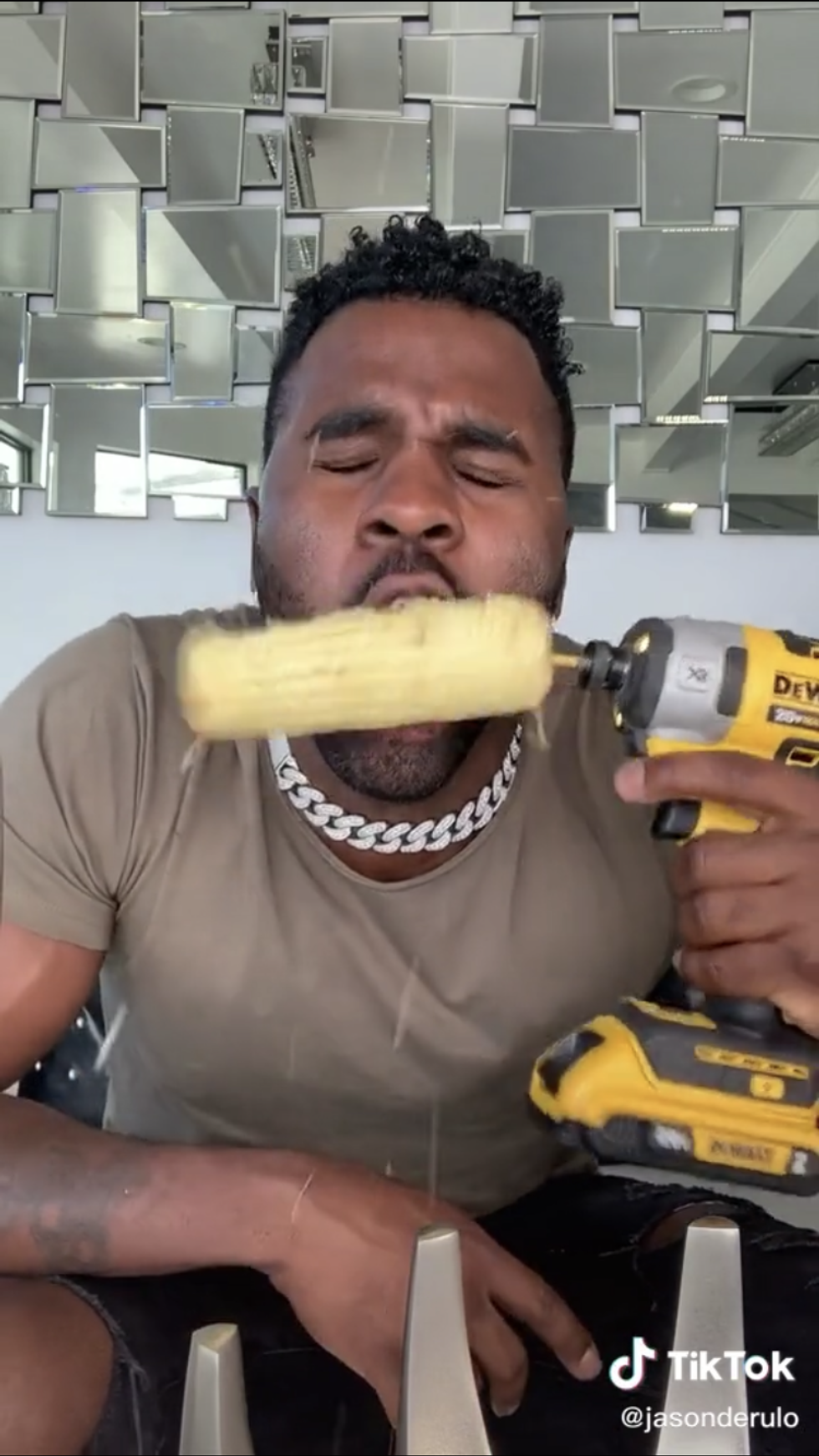 And he quickly stops the drill as he sprays corn everywhere... things aren't looking good.
You can see that the corn is now covered in blood...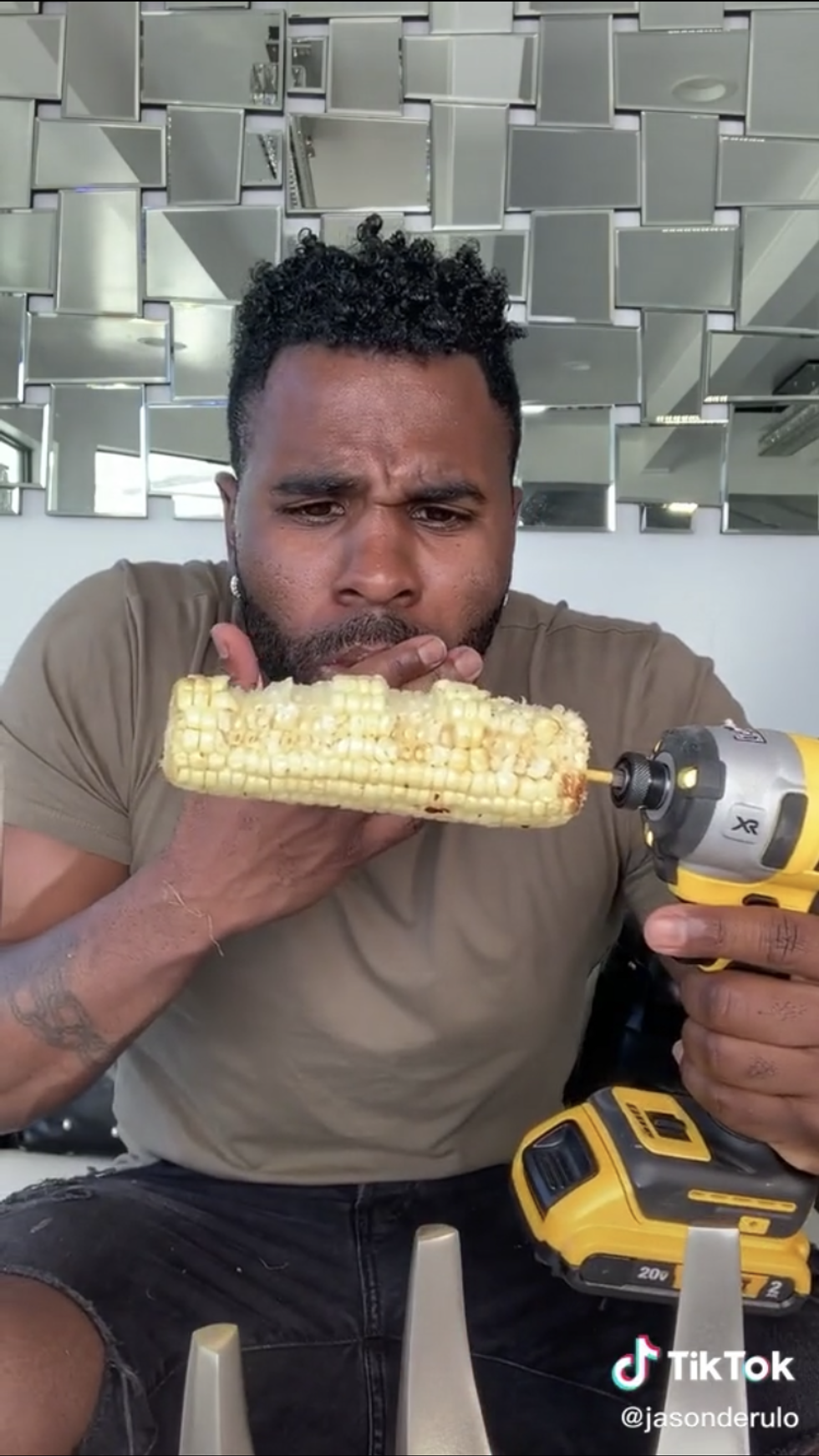 And Jason looks completely bewildered as he tentatively feels his mouth.
And when he opens his mouth...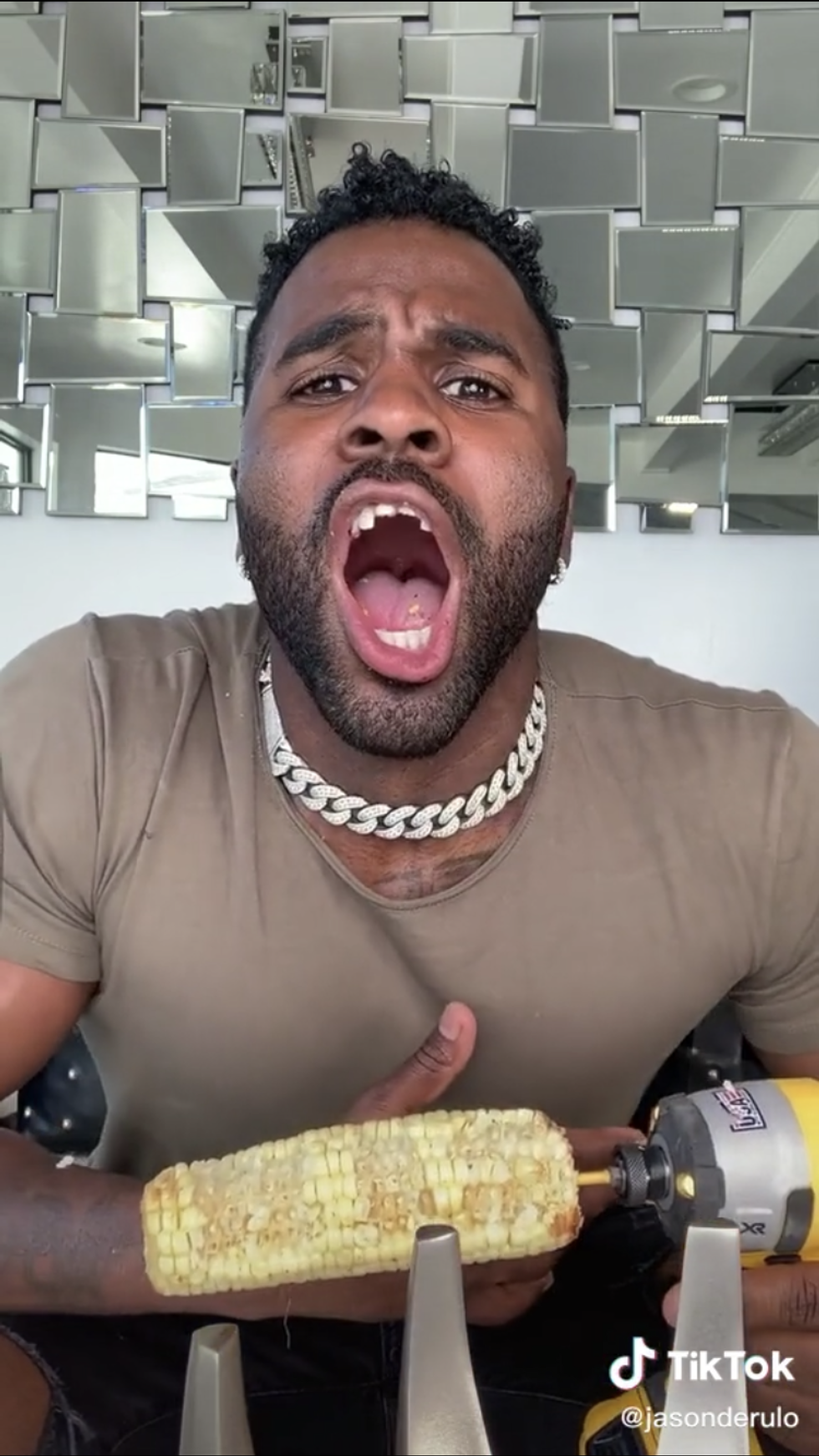 His 2 perfectly straight front teeth have now vanished.
Ouch.
Jason later uploaded a video of him talking to his girlfriend, Jena Frumes, asking her how much it will cost to fix.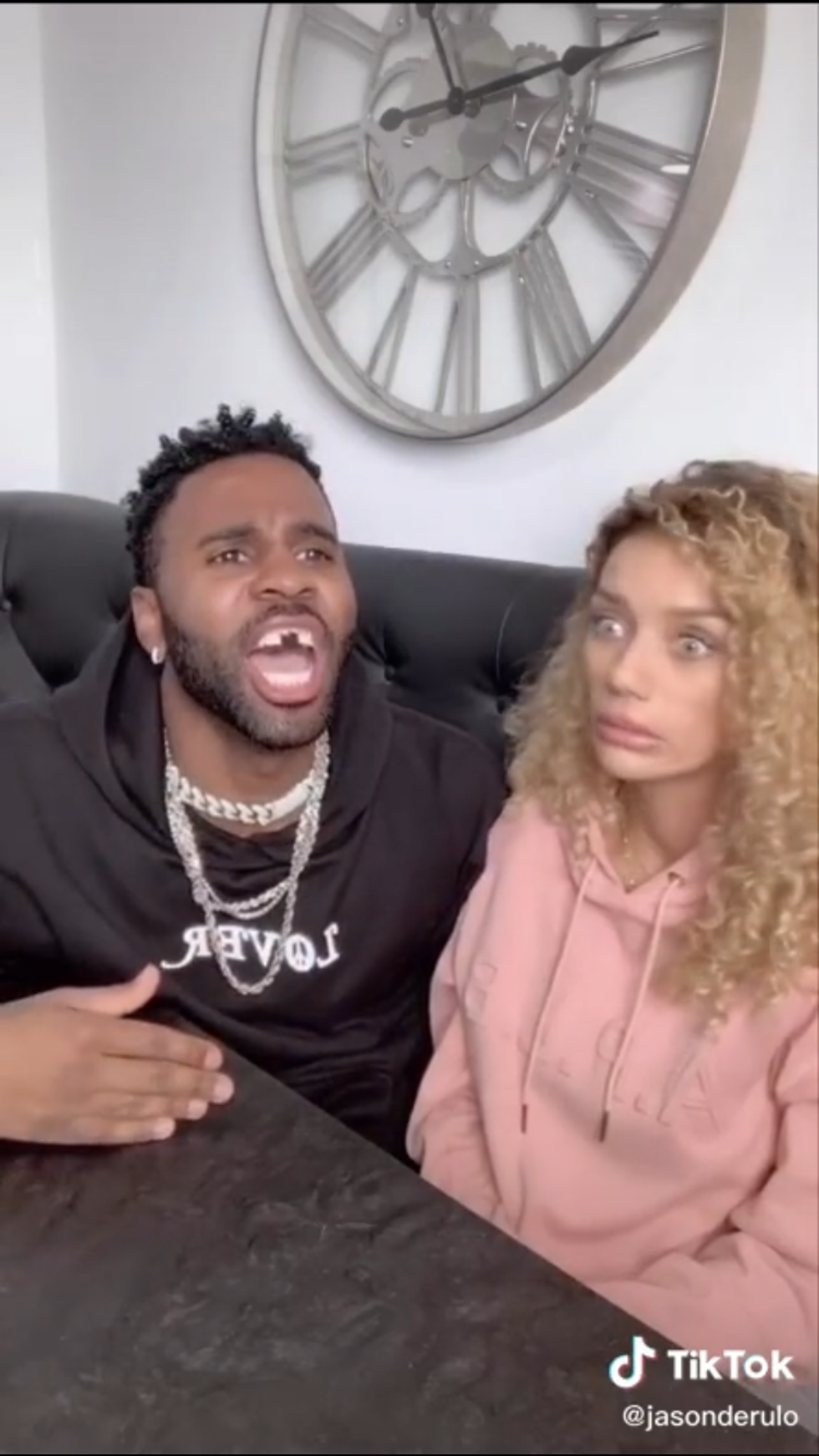 "For real, how much do you think its gonna fix?" he lisped to her before calling himself "f****** ugly." It's hard to not laugh...
Of course, like many celebrities Jason has veneers...
Jason Derulo, the corniest man alive, managed to snap his fake ass teeth off on some corn. The irony

— 𝟔 (@𝟔)1589943069.0
So if these were his real teeth, the situation would be
a lot
more serious.
Whilst many fans have been left with tears of laughter...
Many have been left feeling unimpressed with the star and have called him out for his "stupidity."