Body shaming is never okay.
It doesn't matter who the person is, how "fat" they are, or how "skinny" they are. Body shaming is something that should never happen. But, sadly, it still does and it's mostly online. And it isn't something that's exclusive to us "normal folk."
Celebrities are body-shamed constantly. The most recent celeb to fall victim to bullying is former Game of Thrones star, Jason Momoa, and it's safe to say that his fan base is not happy about it at all.
Read on for the tea on the shaming of the heartthrob including a great video of his perfect response to all the haters...
Who doesn't know who Jason Momoa is?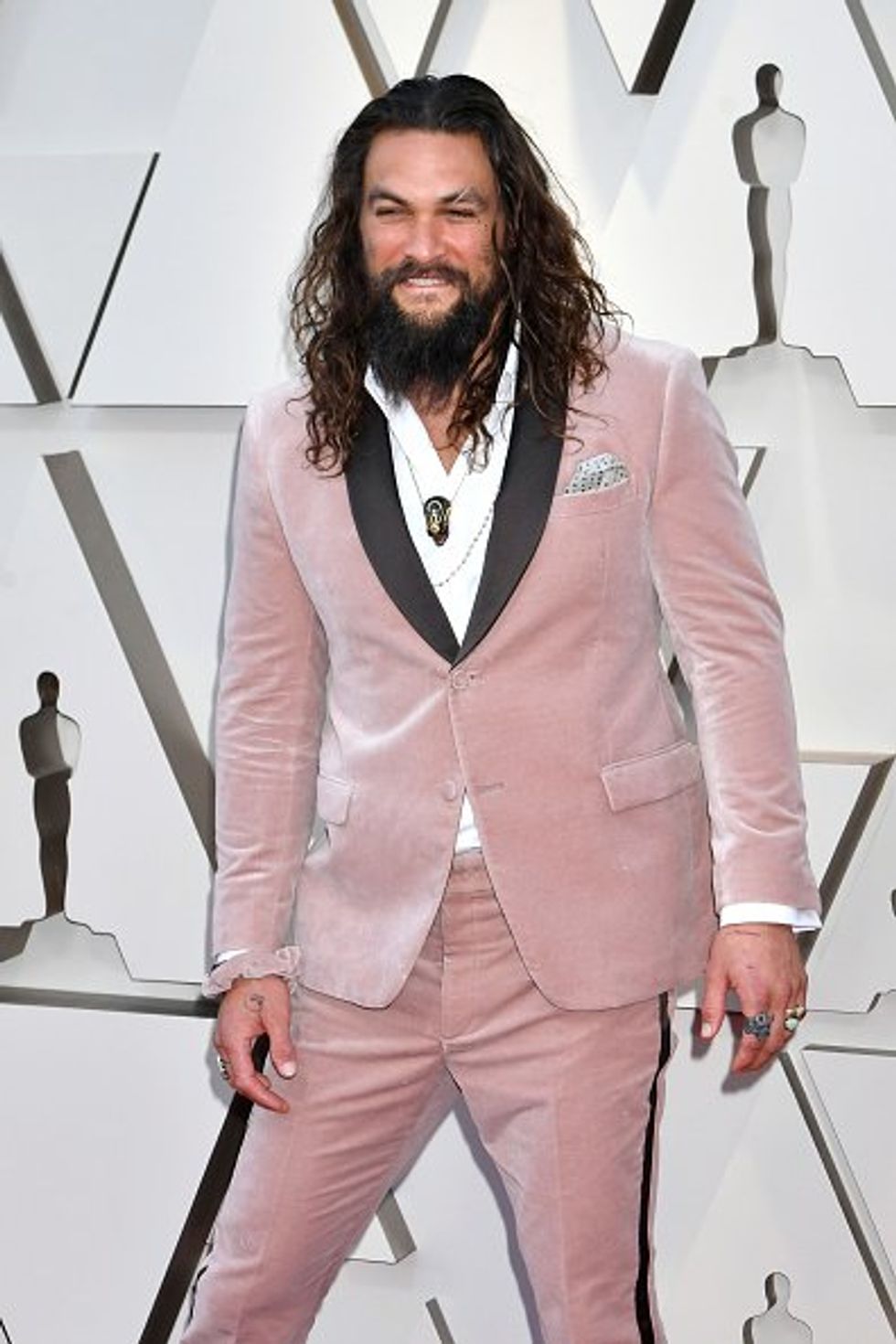 The majority of America will agree with the fact that Jason Momoa is one of Hollywood's biggest heartthrobs.
He was born in Hawaii.
He was born in Honolulu, Hawaii, and moved to Iowa when he was growing up. He initially majored in marine biology before switching to wildlife biology, until he began a modeling and acting career in 1998.
He's most famous for his role in fantasy series, Game of Thrones.
He played the role of the Dothraki King, Kahl Drogo, who caught the interested eyes of many viewers with his macho persona and intense good looks. His 6ft 4" height was emphasized massively in this role, and we all know that the women of America are suckers for some height... well, I know
I
am,
anyway...
Momoa has had his fair share of TV appearances...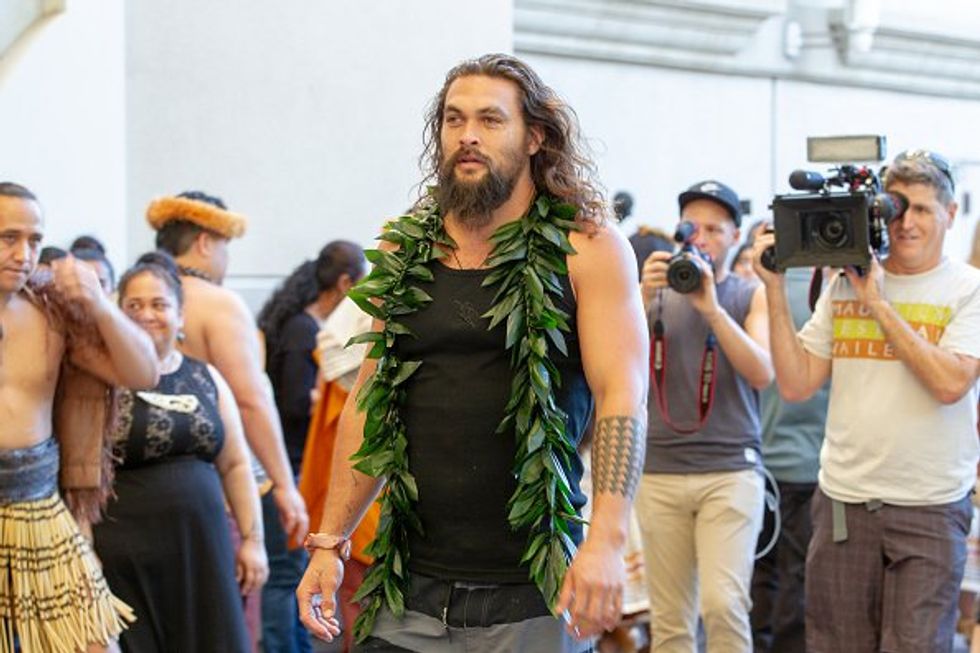 The thirty-nine-year-old has also appeared in
Stargate Atlantis
(2004),
Conan the Barbarian
(2011), and his most recent starring role was in
Aquaman
(2018).
Jason is happily married with three kids.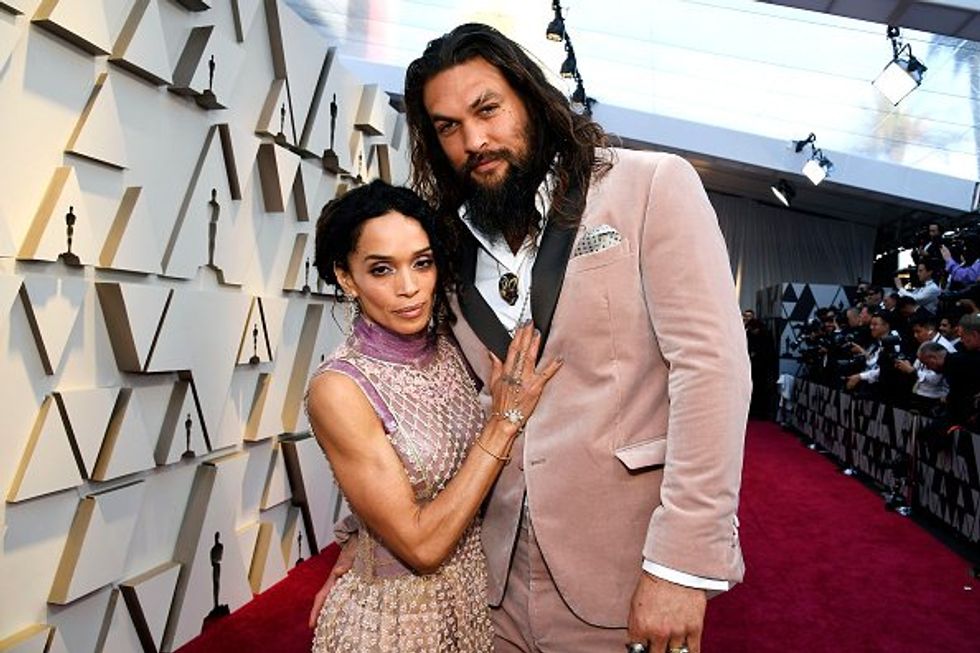 Jason began dating actress, Lisa Bonet, in 2005. The couple were legally married in October 2017 after ten years of partnership. Through his marriage to Bonet, he became a stepfather to her daughter, Zoe Kravitz, who is famous for her role in
Big Little Lies.
Jason and Lisa have since had two children together, a daughter and a son, who were born in 2007 and 2008.
Like any family, the Momoas enjoy vacations every once in a while...
sad reality of journalism, my friends...
While enjoying a vacation in Italy last week with his wife...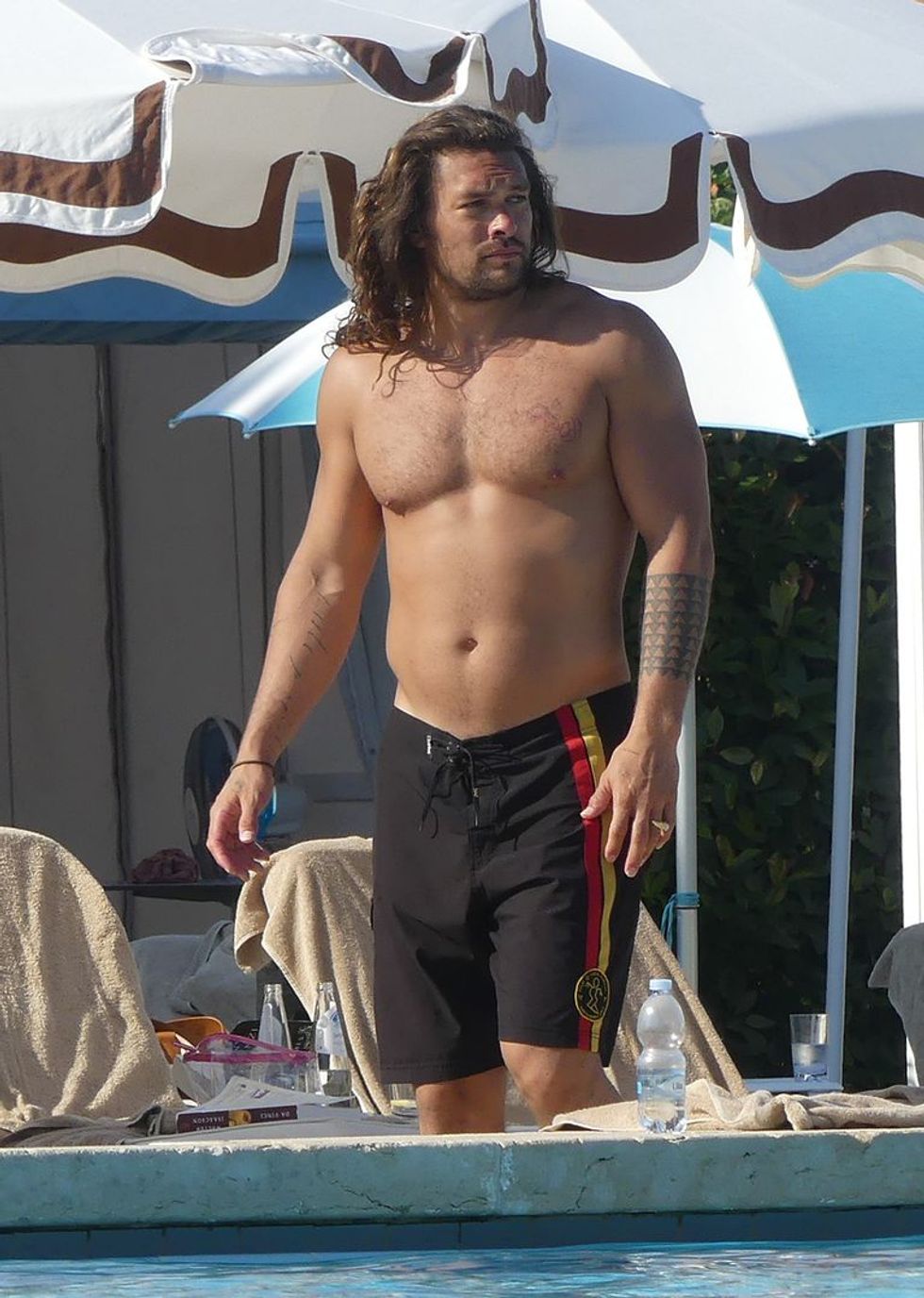 The actor was photographed by a pool in their vacation home in Venice, prompting a surge of comments on social media.
As one would expect, a lot of comments were gushing over the Hawaiian-born actor...
Users took to Twitter to express their love for Momoa, branding him as "gorgeous," which is totally true...
But the body-shaming (somehow) soon began...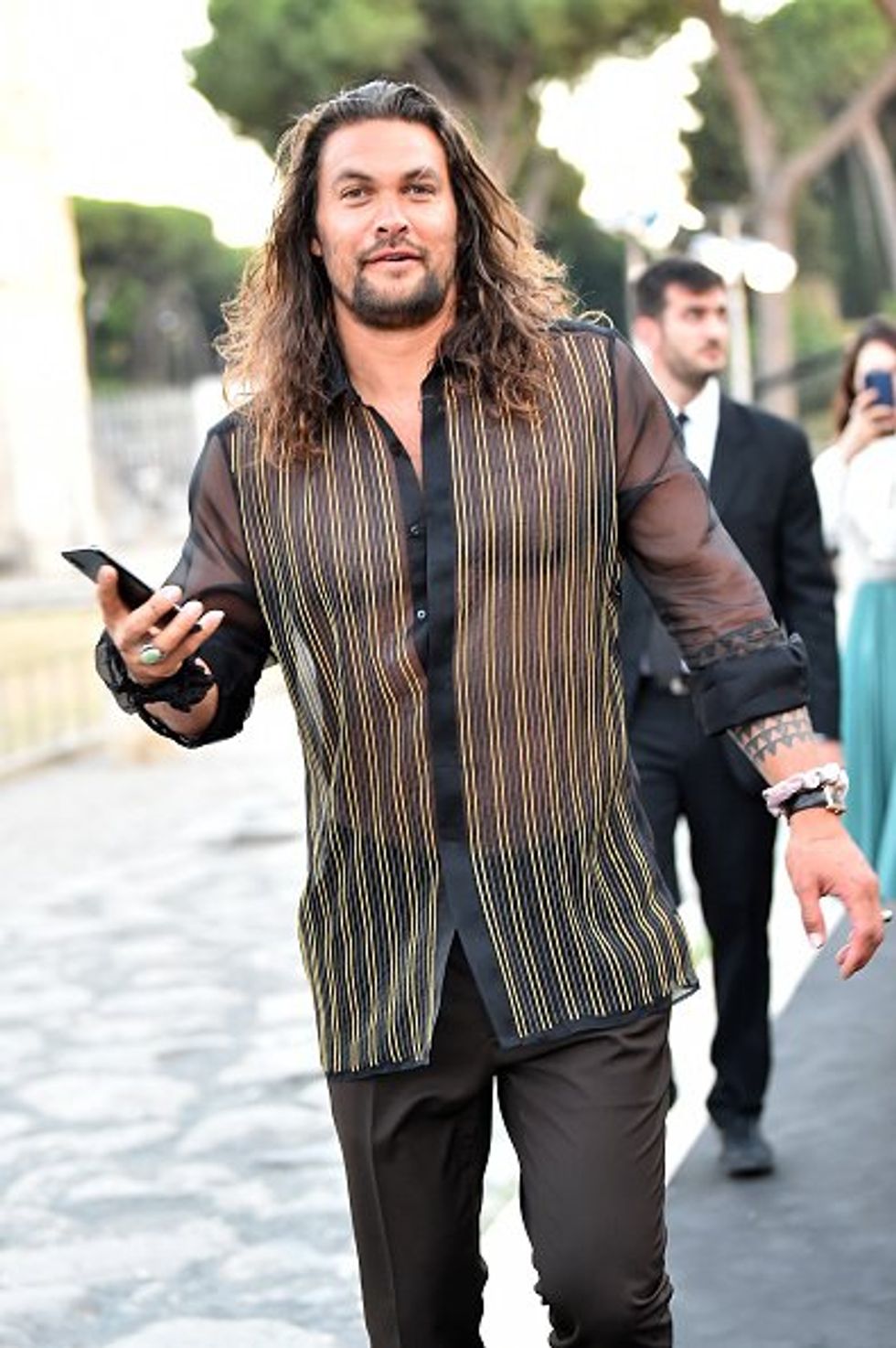 According to
The Independent,
users on Twitter and Instagram were leaving cruel comments such as: "where are the abs?" and the star was criticized for sporting a "dad bod."
The mind boggles...
Trust me, you aren't the only one who is baffled as to how people have the audacity to call somebody out for this...
Jason's legion of fans are having none of it...
So apparently people are shaming Jason Momoa's Dad bod... you know the body where he looks like an above average fi… https://t.co/mEPDES9rjy

— Justin Cupcake (@Justin Cupcake)1562418100.0
This user acknowledged that, despite Jason's super ripped body on screen, at the end of the day, he's just a normal guy who's body isn't permanently oiled up and bulging with muscles.
People are sharing their confusion...
People are actually criticizing Jason Momoa for having a "dad bod" in this pic......... ..........................… https://t.co/qhRaBb2hix

— Joey 🌊 (@Joey 🌊)1562349148.0
... 
What
dad bod?
The phrase has been thrown around a lot on Twitter...
@luckypoptart81 @respecugnize @_Majorcaro @shoe0nhead @MarioLuigi0404 If you're honestly trying to imply Jason Momo… https://t.co/SdVwyEKamh

— Joe Nobody (@Joe Nobody)1560985383.0
But what exactly does it mean?
Apparently, it's "science..."
see guys? it's *science*. leave me alone. https://t.co/SGFW5j41xf

— shoe (@shoe)1560816231.0
Twitter seems to think that the dad bod is in fact, the most attractive male body type in the eyes of women.
The dictionary definition of the dad bod...
According to the
Cambridge Dictionary
, a dad bod is "the body of a man who is slightly too fat and does not appear to do a lot of exercise."
Okay then...
Health organizations are not happy about this label...
Men's Health UK
is slamming the use of the term "dad bod," saying: "The man is thirty-nine years old, he is, in fact, a dad, and he definitely deserves a nice, long family vacation. And even if you don't like how he looks, why do you need to say anything!?"
It's not easy to train like a world-class athlete every day...
"Not to be dramatic, but choosing to hate on Jason for, I don't know, deciding to finally not train like some kind of world-class athlete seems unfair," Men's Health went on to say.
It is undeniable that Jason is in great shape...
"Dad bod" or not, the
Aquaman
star is still in amazing shape - having abs and bulging muscles doesn't always define perfect health. Jason's personal trainer, Mark Twight, spoke to
Men's Health
about the strict workout regime that prepared him for his role in
Aquaman
.
"Sometimes the student is also a teacher..."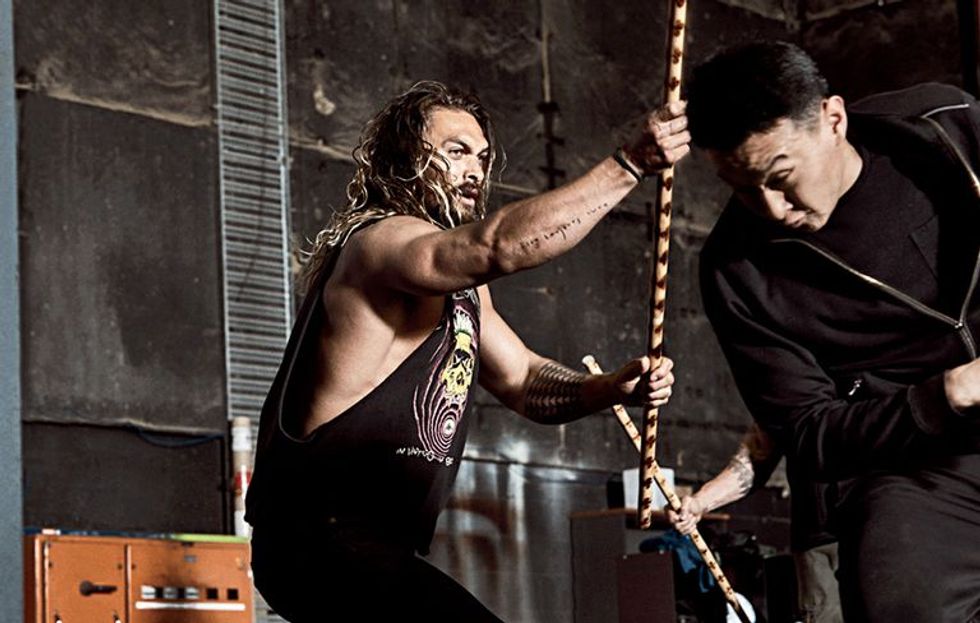 Twight met Jason when he was preparing for his cameo in
Batman vs. Superman,
and their mutual interest in climbing started their friendship.
"During that job, Jason coaxed me into visiting Planet Rock, a Detroit-area climbing gym. I was out of shape for it, but he was patient and his enthusiasm for climbing was contagious. I hadn't realized how I missed it or that I could climb again without it being my identity. Sometimes the student is also a teacher," Twight recalled.
A simple approach to balance weightlifting and climbing...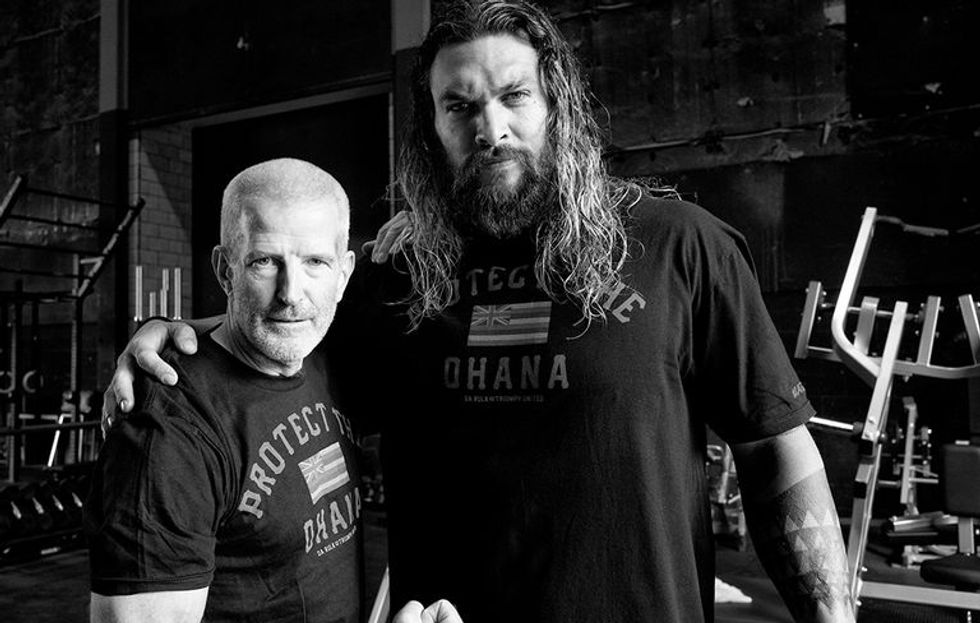 So what about Jason's workouts? "We took a simple approach to balance weightlifting with climbing, " Twight explained, "we didn't fatigue the muscles used for climbing (back, biceps, and forearms) the day before hitting the rock gym. Instead, we trained back and biceps after climbing to overload them. This freed other days to focus on chest, shoulders, and legs."
I'm even tired just thinking about that...
So yeah, turns out that Jason Momoa is a pretty fit guy, if you weren't already aware.
Workouts don't have to be fun, to be fun...
Body issues can affect anyone...
said
to Jameela Jamil as part of her body positivity series, "I Weigh Interviews," adding that a reluctance to address physical insecurities is part of the "toxic masculinity conversation."
Men should be open to discuss their bodies and insecurities just as much as women...
So who cares if a man has a "dad bod" or not?
And it seems as if Jason does!
TMZ
posted a video in which Mamoa reponds to the haters and we are
living
for it!
The cameraman asks him if he enjoyed his surprise birthday party...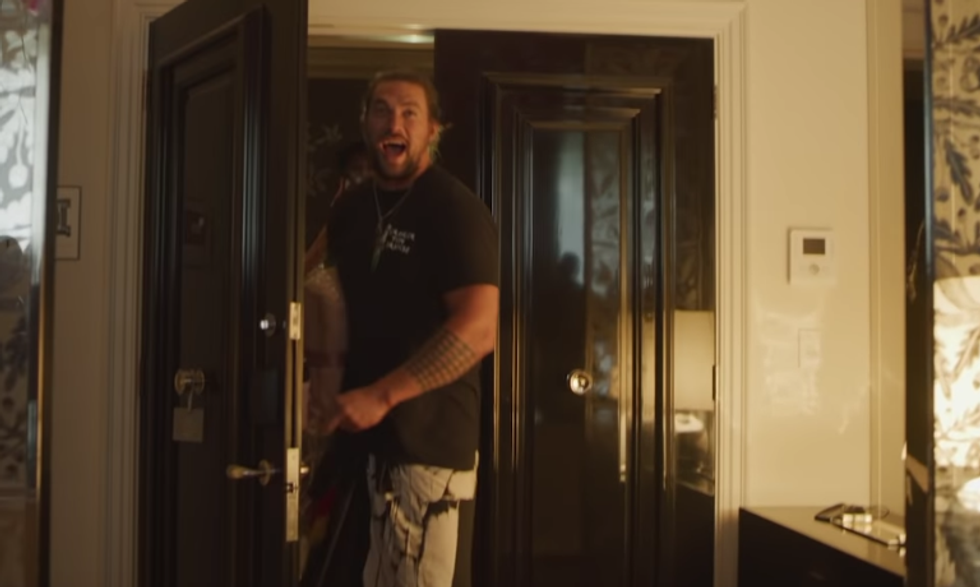 Obviously, he did. He talked about how his friends keep "showing up" and how the Guinness Ale flavored cake he has was "amazing."
He then pries a little further...
He asks the actor if it bothers him that people might use this as ammunition to fuel rumors about his "dad bod."
"Did it offend you when people said you had a dad's bod."
In the video, you can see Mamoa patting his stomach with a grin on his face saying "not at all." I mean, why would it? It seems as if Mamoa doesn't give a flying f*ck about what trolls have to say about him or his body. You go, Jason!
He even goes onto say that we might be seeing a lot more of his "dad bod" soon!
That's the kind of confidence everyone needs. The perfect answer to all the hate. Jason Mamoa will remain and unbothered king, so if you've got a disgusting opinion on what you think his body should look like, throw it away. He doesn't care. On a brighter note, if you're after a little more body-positivity, look no further than the incredible Serena Williams. She recently posed for the cover of Harper's Bazaar and refused to let them edit her body. She looks stunning. Keep scrolling for the full story!