Now best known for his starring roles in Aquaman and Justice League, it's clear that Jason Momoa has come a very long way from his humble beginnings - and the internet is loving his recent rags-to-riches tale!
Now, we all know who Jason Momoa is.
Born in 1979, in Honolulu, Hawaii, the 6 ft 4 actor has only recently become a household name.
Momoa was primarily raised in Iowa...
And many don't know that, before he started out as an actor, Momoa actually studied both marine biology and wildlife biology - proving that he's more than just a pretty face.
One of his first bigger roles was on Stargate: Atlantis.
The sci-fi military hybrid was actually fairly successful. Momoa starred as Ronon Dex, to much critical acclaim.
But there's really only one role that could be deemed Momoa's big break.
In 2011, Momoa was cast in the first series of a relatively small fantasy show called Game of Thrones. 
And, as we all know, it absolutely blew up.
Game of Thrones became far more successful than anyone could have ever imagined. And Momoa's character, Khal Drogo, quickly became a fan favorite.
He had some pretty badass moments.
As the leading warrior in the savage Dothraki tribe, Momoa was, unsurprisingly, pretty violent. In one particularly memorable scene, Drogo brutally murdered Viserys Targaryen by pouring molten gold onto his head.
But there was another storyline that fans didn't expect.
In the early episodes of the show's first season, Drogo was married to Daenerys Targaryen in an arranged ceremony.
But something shocked the viewers.
The two seemingly opposite characters developed real feelings for each other and their's became one of the cutest and most genuine love stories in the show.
Khal Drogo met a particularly tragic end.
He was injured during a battle and that injury became infected. In order to save his life, Daenerys was forced to sacrifice her unborn son to a witch. But the Drogo that came back was alive in name only. He was without any consciousness and Daenerys was forced to euthanize him.
In spite of his early departure, Momoa is still a fan-fave in the Game of Thrones canon.
Batman v Superman - and Aquaman was so beloved that he went on to star in his own solo movie in 2018.
Aquaman was also a part of 2017's Justice League.
The character was so well liked that in 2018, the DC Universe decided that it was time for a solo film. Aquaman was a massive success.
Early in 2019, it was revealed that the movie had earned a coveted spot in the billion-dollar superhero club.
person of color
.
Since the success of Aquaman, Momoa has gone from strength to strength.
Braven, to commercial and critical success.
He has also starred in many television shows.
One of the most famous is the CBC series, Frontier, which first aired in 2016. It tells the story of the North American fur trade in the eighteenth century and has recently come to Netflix.
But Momoa is a man of many talents.
Canvas Of My Life. The movie tells the story of Momoa's experience of fatherhood.
And of course, Momoa has an equally exciting personal life.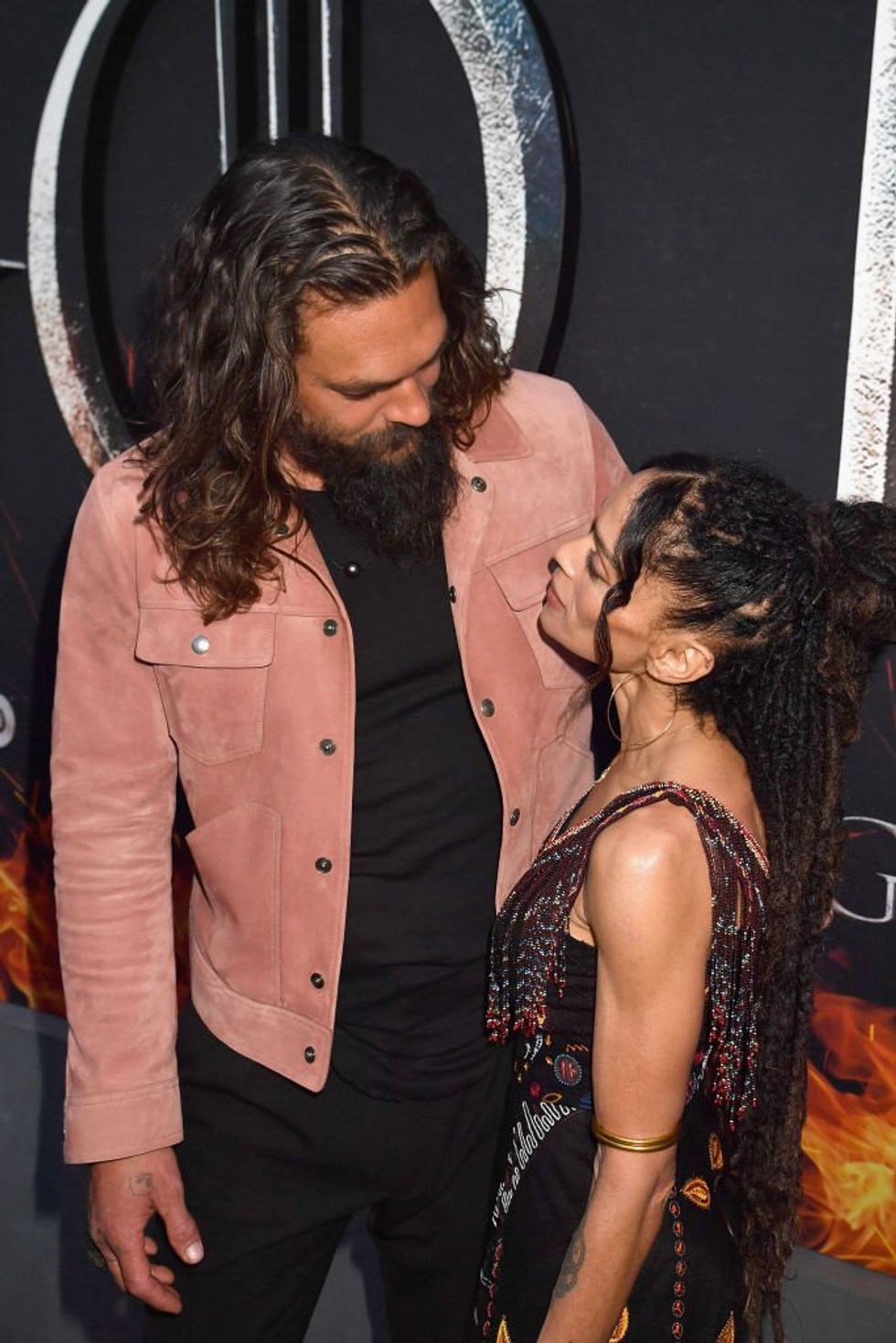 via: Getty Images
In 2005, Momoa met actress, Lisa Bonet, and the pair began a relationship. Although there were reports that the two had married in 2007, they actually didn't end up tying the knot until 2017.
The beautiful couple now have 2 children together.
via: Getty Images
They share a daughter, Lola Iolani Momoa, born in 2007, and a son, Nakoa-Wolf Manakauapo Namakaeha Momoa, born in 2008. Momoa is also stepfather to singer and actress, Zoe Kravitz.
And it looks like the actor's future is bright...
Dune. The film will be directed by Denis Villeneuve, and will likely be released in 2020.
All in all, it seems like it's a good time to be Jason Momoa.
From his personal life to his ever-expanding career prospects, it seems that the world is the oyster of this talented star.
But, for many of us, Jason Momoa is still Khal Drogo.
And it seems like Momoa agrees.
speculate
that he was returning to the show. Sadly, this wasn't meant to be.
But, still, we're pretty sure that Momoa doesn't have to worry about money.
As a star of one of the biggest shows to ever be on TV, as well as being the eponymous superhero of a movie that's grossed over a billion dollars, we have to guess that he's doing pretty well for himself.
But that wasn't always the case.
In fact, Momoa has recently revealed that it took a long time for his fortunes to turn... even after his role in GOT.
"I mean, we were starving after Game of Thrones."
"I couldn't get work. It's very challenging when you have babies and you're completely in debt," he told  
InStyle.
In fact, after the show, he spent the summer living in a van and touring Ireland.
The reason that he claims he decided to drive around Ireland, sleeping in a van? Well, it's quite simple: "While filming GOT we had a lil break. We were too broke to fly home."
This really shows how far Momoa has come.
Game of Thrones really did elevate the star's career, meaning he will likely never have to worry about paying for a flight again. But it's clear that Momoa still has a way to go, in his eyes, anyway. He writes, "Been a long road and I feel like I'm just getting started."
People are loving this throwback snap.
It currently has around eight hundred thousand likes on Instagram, plus tons of inspirational comments. Actor, Josh Brolin, writes, "Those desperate moments of past always, like coal to diamonds, turn with the precious present via hindsight."
Just when we thought we couldn't love Jason Momoa any more!
Not only does he play one of the most loved Game of Thrones characters of all time, but he loves Guinness and isn't afraid to sleep in a van. He's pretty much perfect! For more on the beloved actor, keep on scrolling...