Jay-Z's latest studio album 4:44 is his most revealing work to date. In it, the 47-year-old rapper doesn't shy away from issues that have plagued his family, from his beef with Kanye West, past contention between himself and sister-in-law Solange Knowles, and, of course, the rocky road to rebuilding trust in his marriage to superstar Beyoncé.
While the lyrics to 4:44 shed light on the rapper's marital woes, one of his most candid moments appears in a short film titled "Footnotes for 4:44."
Jay-Z said the relationship wasn't based on "100 percent truth."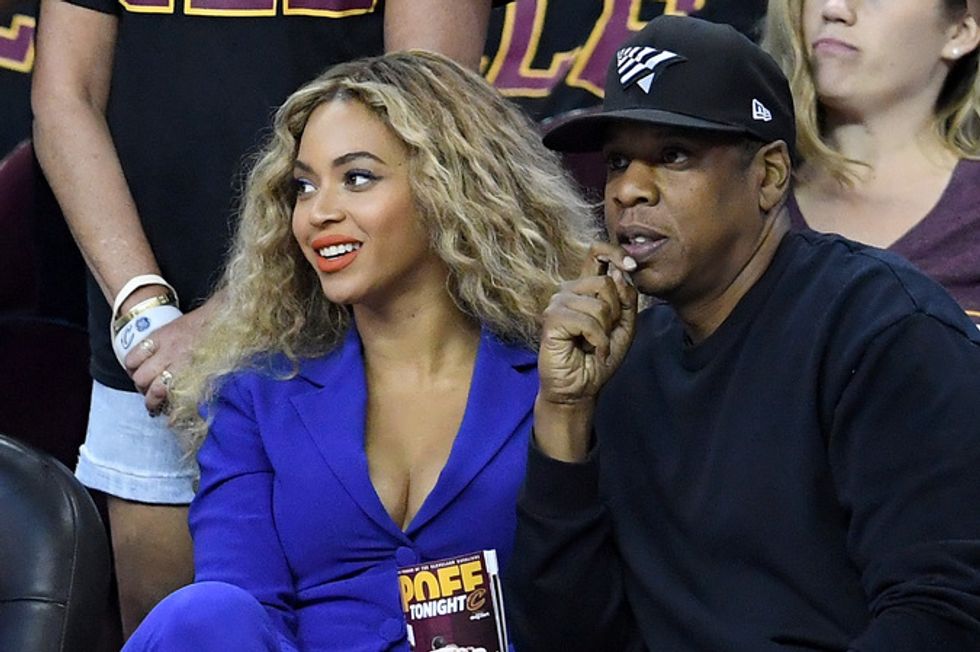 via: Getty Images/Jason Miller
The
11-minute video
shared on Jay-Z's music streaming service, Tidal, features celebrities like Chris Rock, Will Smith, Jesse Williams, Kendrick Lamar, Aziz Ansari, and Mahershala Ali talking about relationships. They discuss how seeing poor examples of men mistreating women growing up influenced their relationships with women down the road.
For Jay-Z, that led to a marriage rocked by dishonesty.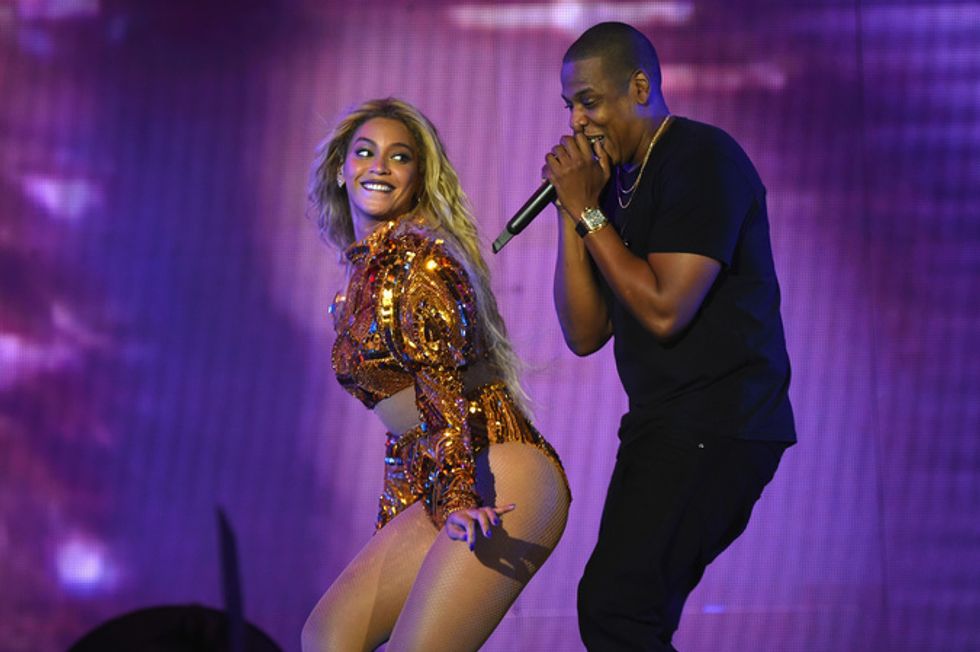 The superstar couple has been together for about 17 years.
Jay-Z often felt overwhelmed with his feelings about his wife.
Cheating rumors began to swirl about the famous couple in May of 2014.
Leaked video footage of Beyoncé's sister Solange, physically attacking Jay-Z in an elevator made it seem as though Bey and Jay didn't exactly have a picture-perfect marriage. While the three released a statement following the incident, noting that they're a regular family that fights, tabloids speculated that Solange's outburst toward her brother-in-law was due to cheating rumors.
"Becky with the good hair."
Lemonade also referenced instances of infidelity. On the track "Sorry," Bey sings "He only want me when I'm not there / He better call Becky with the good hair," seeming to reference one of Jay-Z's trysts.
Jay-Z addresses both incidents on 4:44.
Both the album and short film "Footnotes for 4:44" show a remorseful Jay-Z, who is also very much in love with his wife.
4:44, Jay-Z said his wife heard the album early on. The rapper explains that in order for their relationship to survive, they have to be completely honest and transparent. "We just got to a place where in order for this to work, this can't be fake," Jay-Z said in the video. "Not one ounce."