Jay Z stopped during a concert on Sunday in Cleveland, Ohio to deliver some kind words to a young girl in the front row. He's on his 4:44 tour, which kicked off in October of this year. Fans were talking about this speech and a couple other memorable moments from his tour on Twitter.
Keep scrolling to see Jay Z's inspiring message to his young fan.
First, Jay Z had some words for Lebron James after the Cleveland Cavaliers player called himself the king of New York.
Lebron James posted a picture of himself on the New York Knicks court
a week ago and called himself the "King of New York" in the caption. New Yorkers are notoriously protective of their city and were not sure a guy from Ohio should get that title. Jay Z responded by taking a friendly jab at Lebron during his concert by declaring himself the "king of Cleveland".
Jay Z doesn't shy away from talking about important issues at his concerts, too.
Jay Z talking about mental health during his concert is so important and necessary

— Gabrielle Union (@Gabrielle Union)1511150883.0
This fan said that Jay Z talked about the importance of mental health during a concert on his 4:44 tour. And he even brought up his stance on problems with the prison industrial complex.
He specifically drew attention to the prison sentence for rapper Meek Mill, who was arrested earlier this year for popping wheelies on a motorbike and being in a fight.
Jay Z on Meek Mill's prison sentence. https://t.co/LBK8qCNNFo

— Pigeons & Planes (@Pigeons & Planes)1510944136.0
Those offenses wouldn't send him to jail by themselves
, but he could now spend time in state prison because he was on parole while those things happened. Jay Z spoke out about how he thought the system isn't made to help Meek Mill but actually to keep him behind bars.
Jay Z, who is married to the most amazing woman on the planet, Beyonce, took an opportunity to talk about women's issues as well on Sunday.
according to MTV
. We're so glad that someone captured the moment that warmed the hearts of so many fans.
Here's the video of Jay Z talking to the girl in the front row.
@KingJames @carmenluongo14 #444Tour JAY-Z's spontaneous conversation with a 9 year old girl: "At this very moment… https://t.co/kB7DGV5ORv

— JAY-Z Daily (@JAY-Z Daily)1511180940.0
Amanda Waller, who took the video, wrote
, "My favorite moment of the concert [heart emoji] it was so amazing to see him uplift this beautiful black child like this." The nine-year-old, who'd just been pulled up to the front of the crowd, looked up at him wide-eyed from behind the first barrier. Then Jay Z started talking directly to her...
Jay Z said, "Remember, like I was saying, you can be anything you want to be in the world."
He continued, "At this very moment, America is way more sexist than they are racist."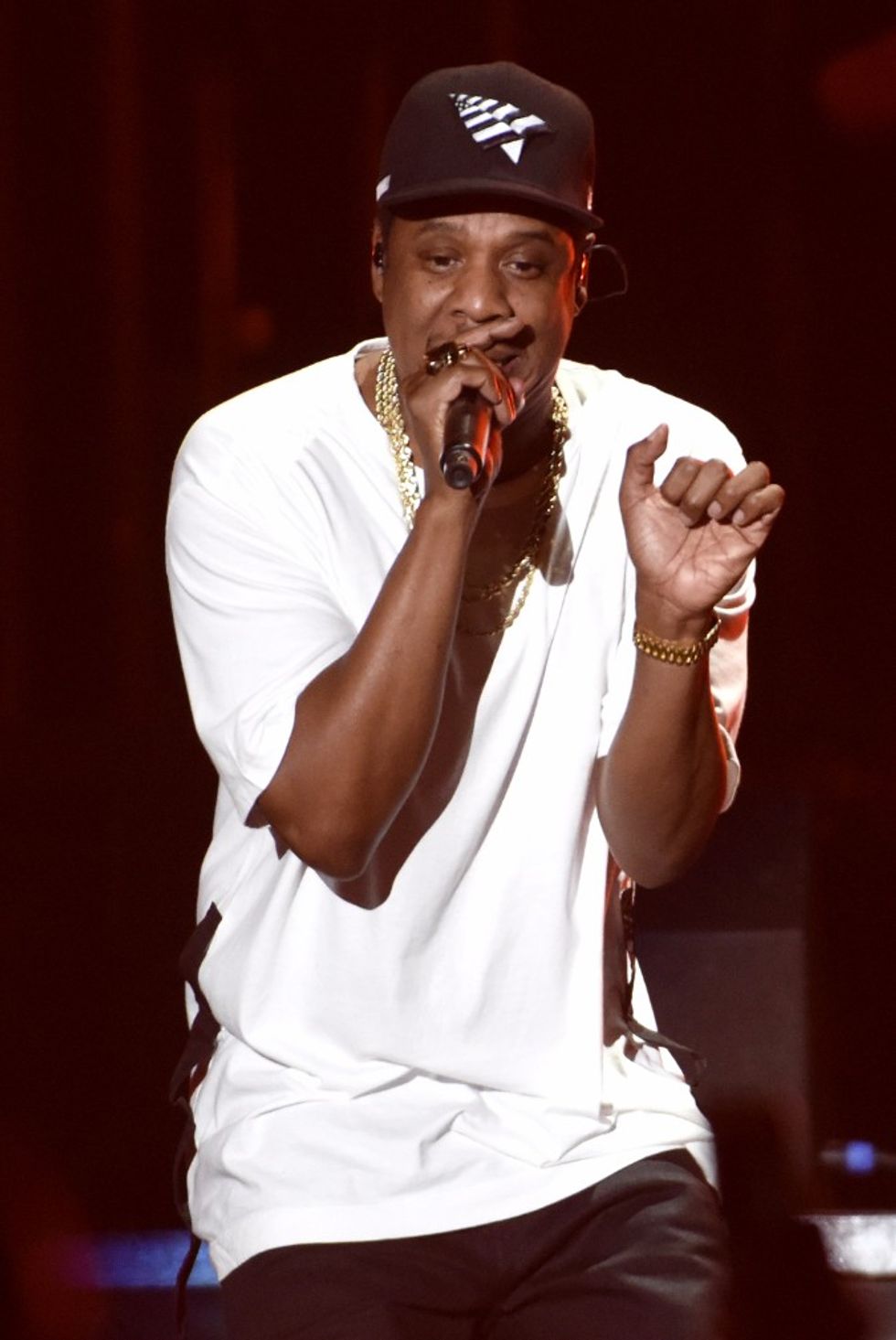 He was probably referring to all of the sexual assault allegations that have been surfacing during the past month. Then he said, "You, young lady, you've got the potential to be the next president of the United States. You believe that. You understand? Okay."
"You know how to count, right? How old are you?" he asked.
The audience loved Jay Z's short speech to the girl.
Jay Z just told a 9 year old girl she could be president at his concert and I'm sobbing😭😭😭

— Ariella Yager (@Ariella Yager)1511149942.0
"Jay Z just told a 9 year old girl she could be president at his concert and I'm sobbing" wrote Ari-Ella. We can't get enough of stories where young girls are lifted up and given great opportunities.
Some fans had questions about why a nine-year-old was at a Jay Z concert.
@JAY_Z_Daily @KingJames @carmenluongo14 @naptural_mae I think what he said was amazing. But who takes a 9 year old… https://t.co/7HAlaDiY7W

— English Bag of Chips (@English Bag of Chips)1511265881.0
The lyrics to the song he was counting down to are not exactly kid-friendly, or female-friendly, for that matter. Although his songs are not entirely feminist-forward, we appreciate his inspiring words to this young fan and him speaking out on other important social issues.