Jeff Bridges' unconventional Golden Globe Cecil B. DeMille Award speech proved once again that the actor is both a living legend and America's loveable stoner uncle. From iconic performances to projects like "Sleeping Tapes," his contributions to film and culture are unparalleled. Through it all, he's managed to maintain one of the longest-lasting relationships in Hollywood.
If you know anything about Bridges, it probably won't surprise you to learn The Dude's a bit of an old-school romantic. He and his wife have been married 40 years and counting, and he still carries a candid photo taken of him asking her on their first date.
This is Jeff Bridges.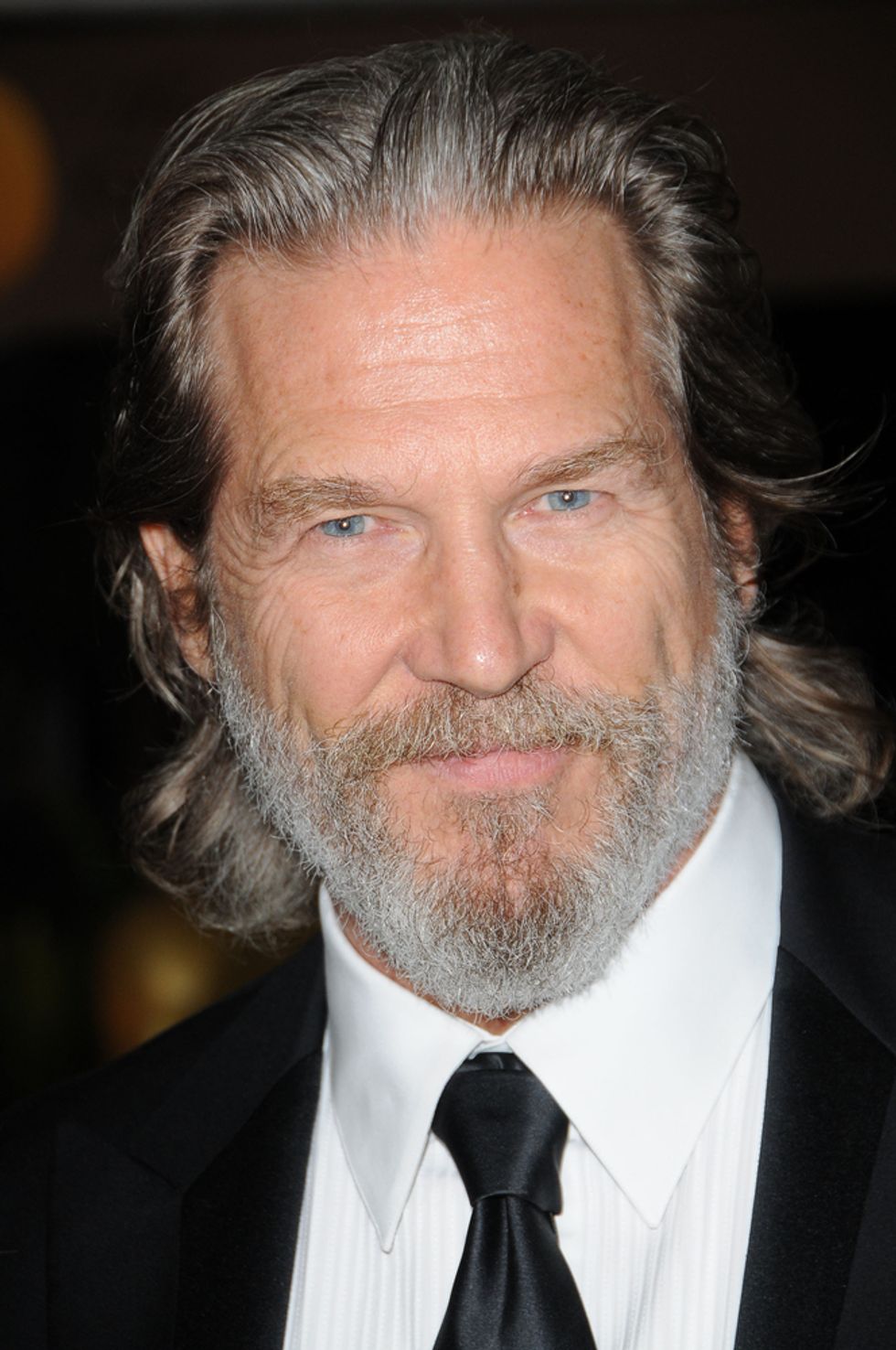 He's an A-lister from a family of actors that includes his father
Lloyd Bridges and brother Beau Bridges, and has appeared in tons of acclaimed movies.
In fact, the actor just received a lifetime achievement award.
At the 76th annual Golden Globes, Bridges was honored with the Cecil B DeMille award in recognition of his many iconic performances.
He's the original sci-fi hero in the cult classic, Tron.
Bridges plays a software engineer way ahead of the virtual reality curve in both the original 1982 film and its 2010 sequel.
You might remember him as a boozy cowboy in True Grit.
The remake of this old John Wayne favorite was given new life through Bridge's wry performance.
He's literally The Dude.
Bridge's titular role in The Big Lebowski is one of his most iconic.
Are you familiar with his 1975 film Rancho Deluxe?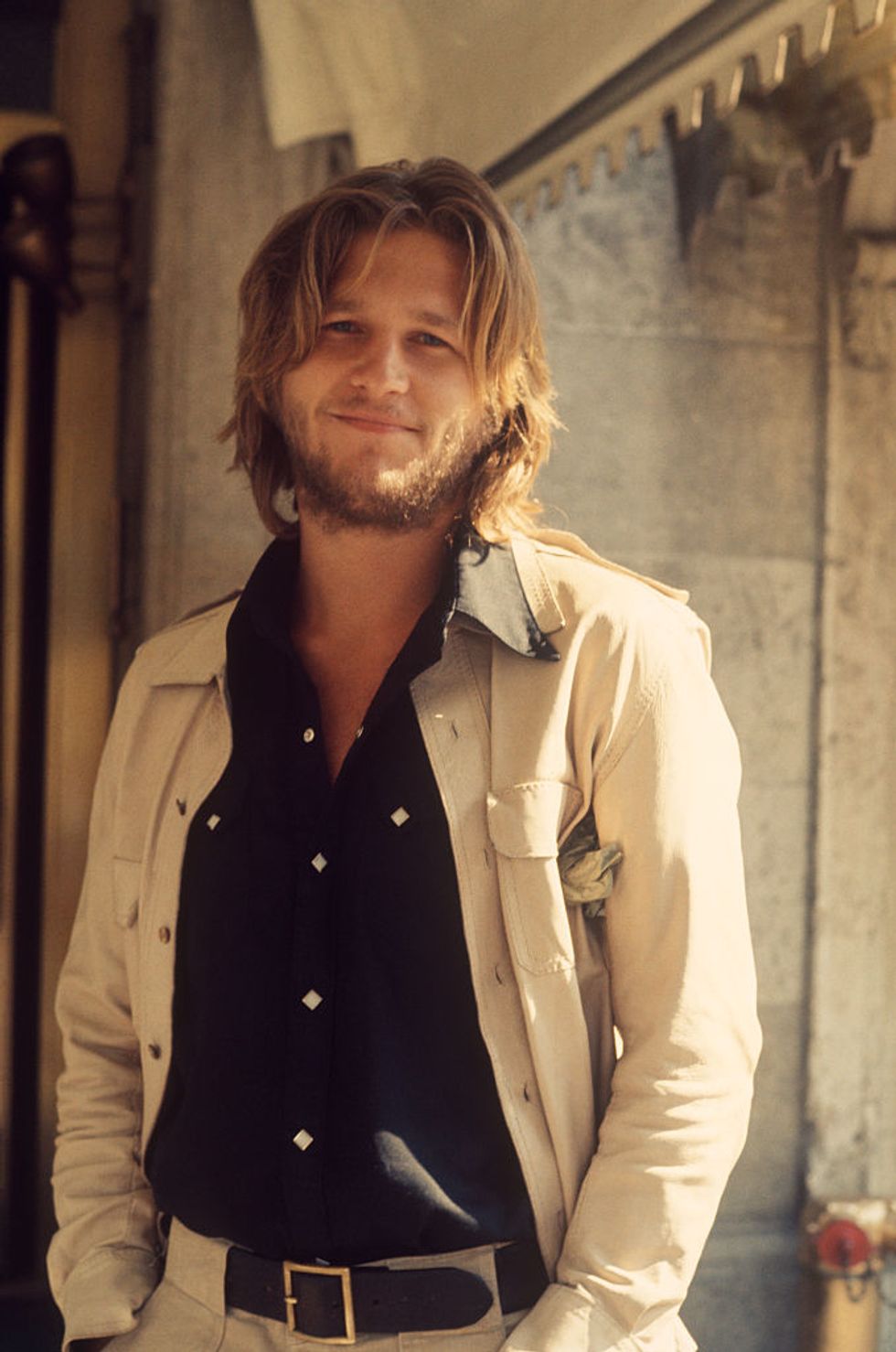 Though the movie is an oddball western comedy, it's also a great love story.
It's where Bridges met his wife.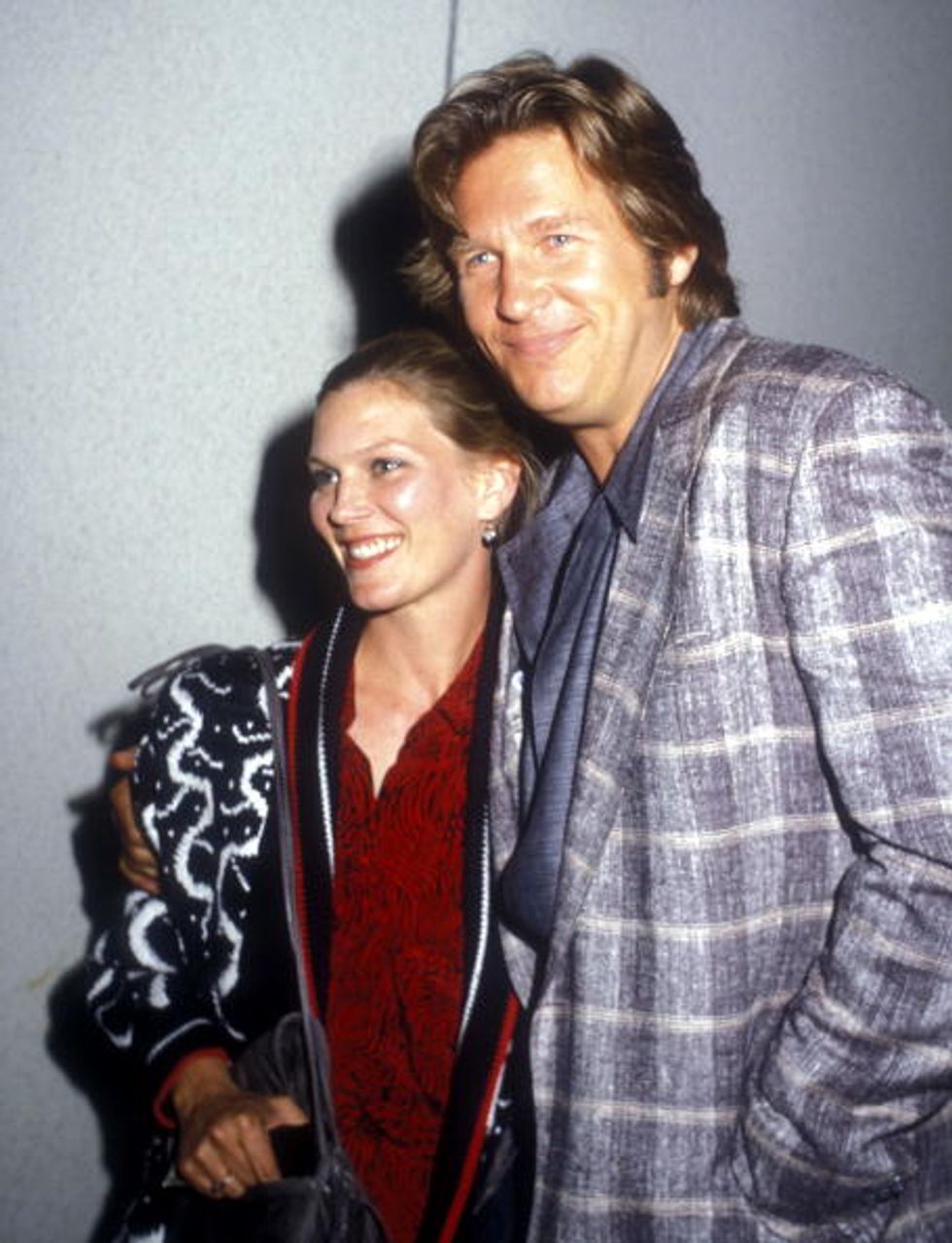 Then 26 years old, Bridges had already been acting for twenty years. Despite his wealth of experience, the actor couldn't focus during scenes once he noticed his future wife, Susan Geston, just off set.
Geston was a Montana local.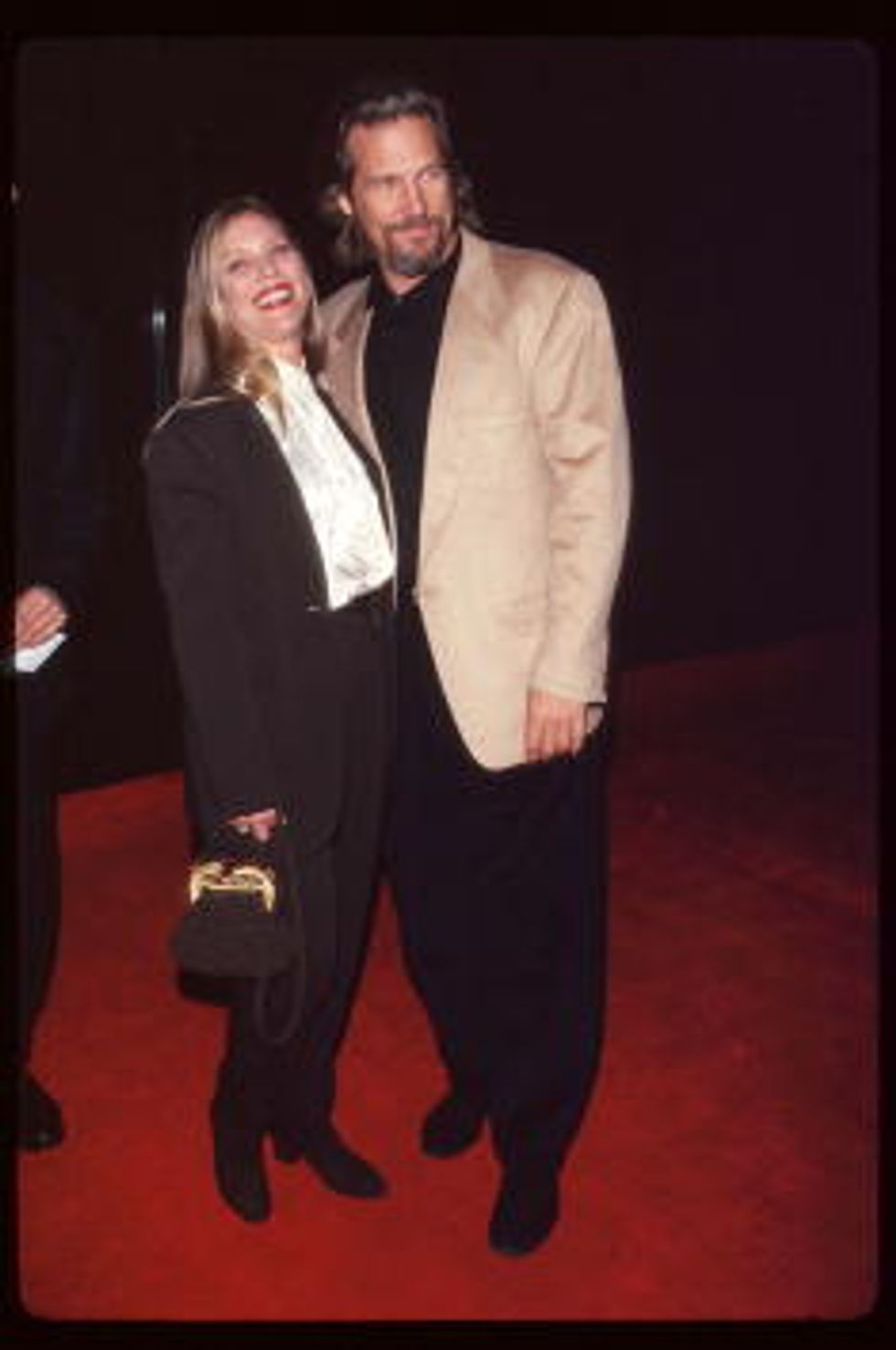 The then 20-year-old was waiting tables to pay her way through college.
She had two black eyes and a broken nose from a recent car accident.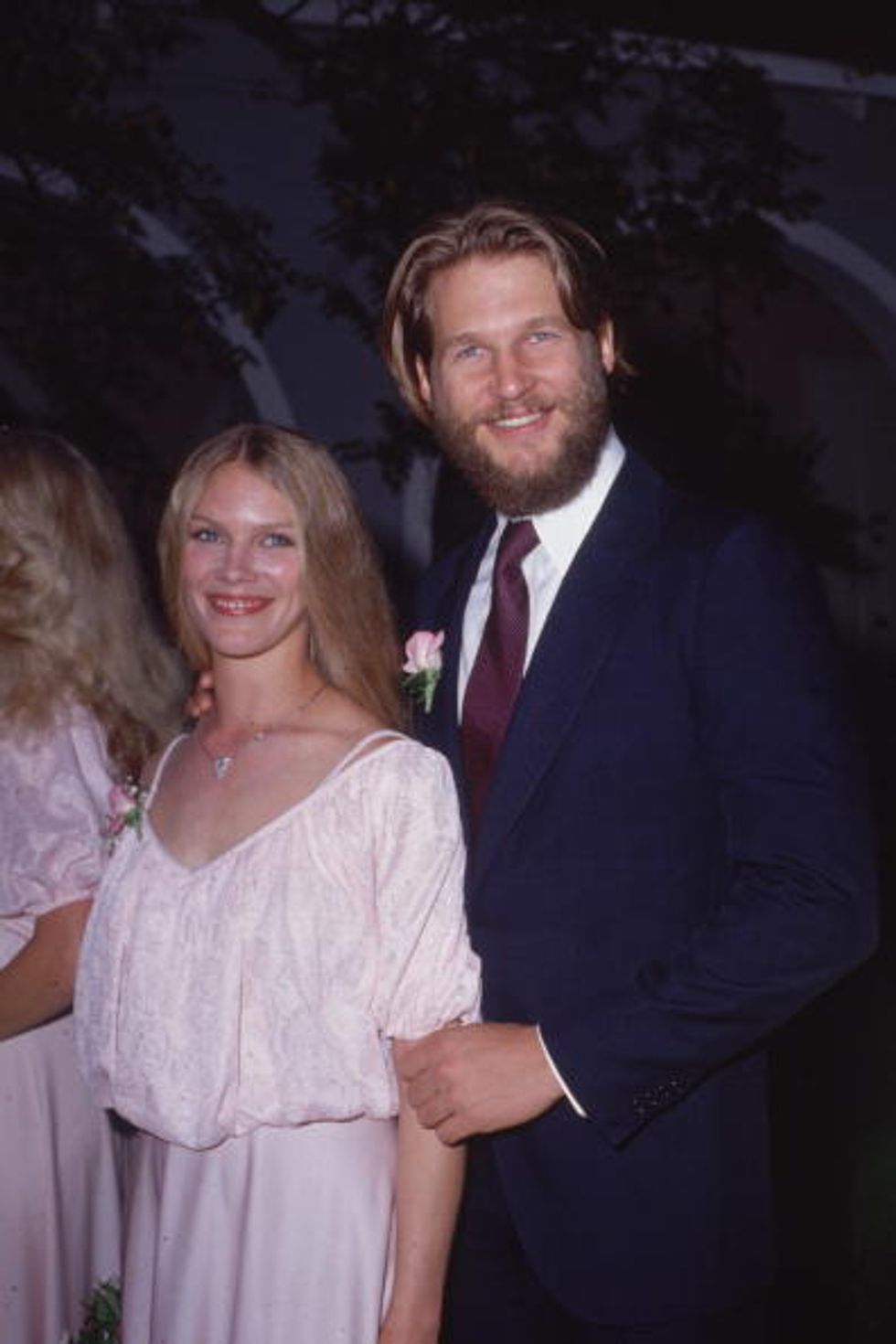 But it was still love at first sight for Bridges.
She initially turned him down.
When Bridges finally worked up the courage to approach her, Geston replied with a firm no.
But their story wasn't over.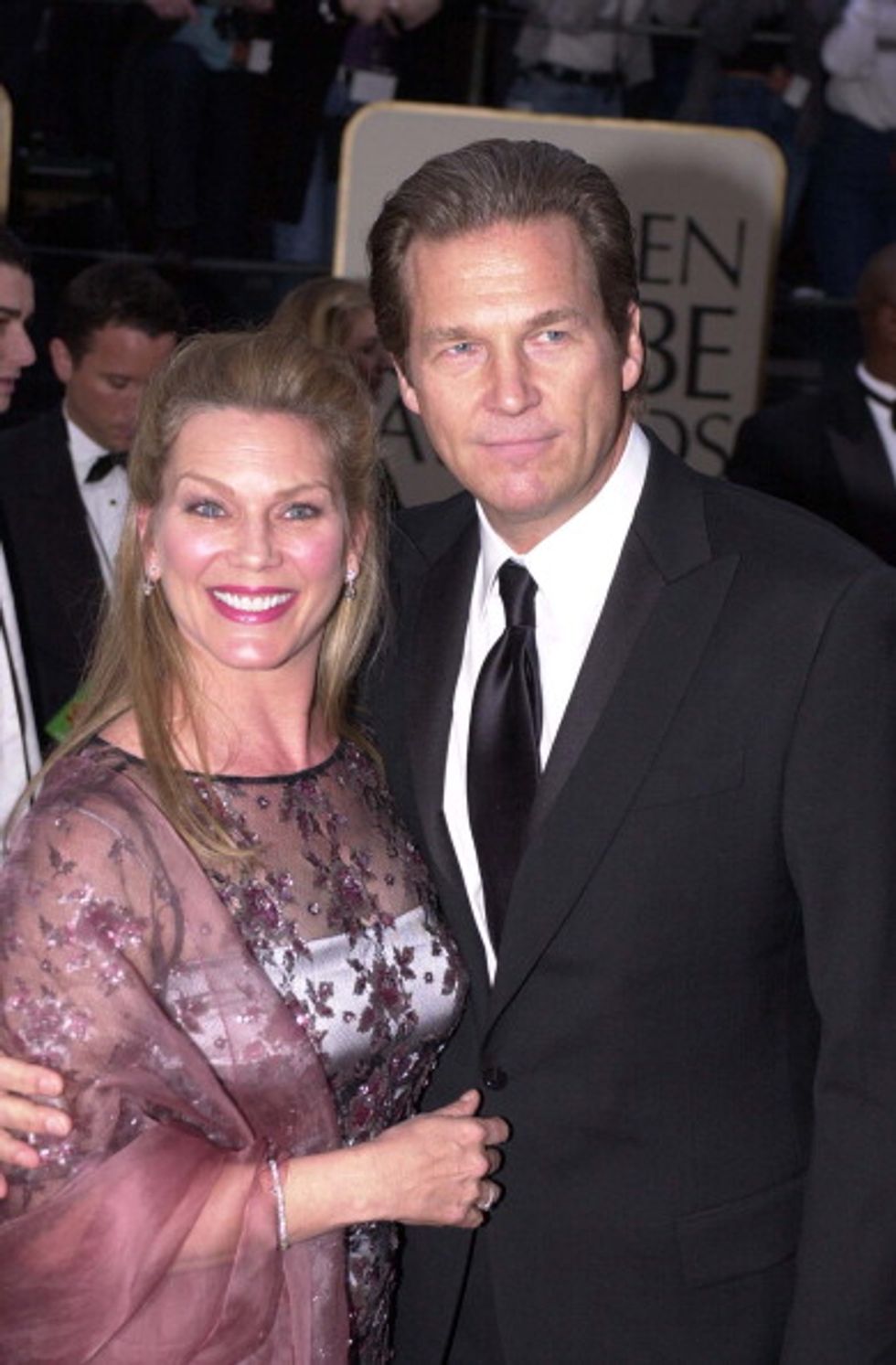 The two happened to cross paths at a local bar later that week, and ended up dancing all night.
They haven't been apart since.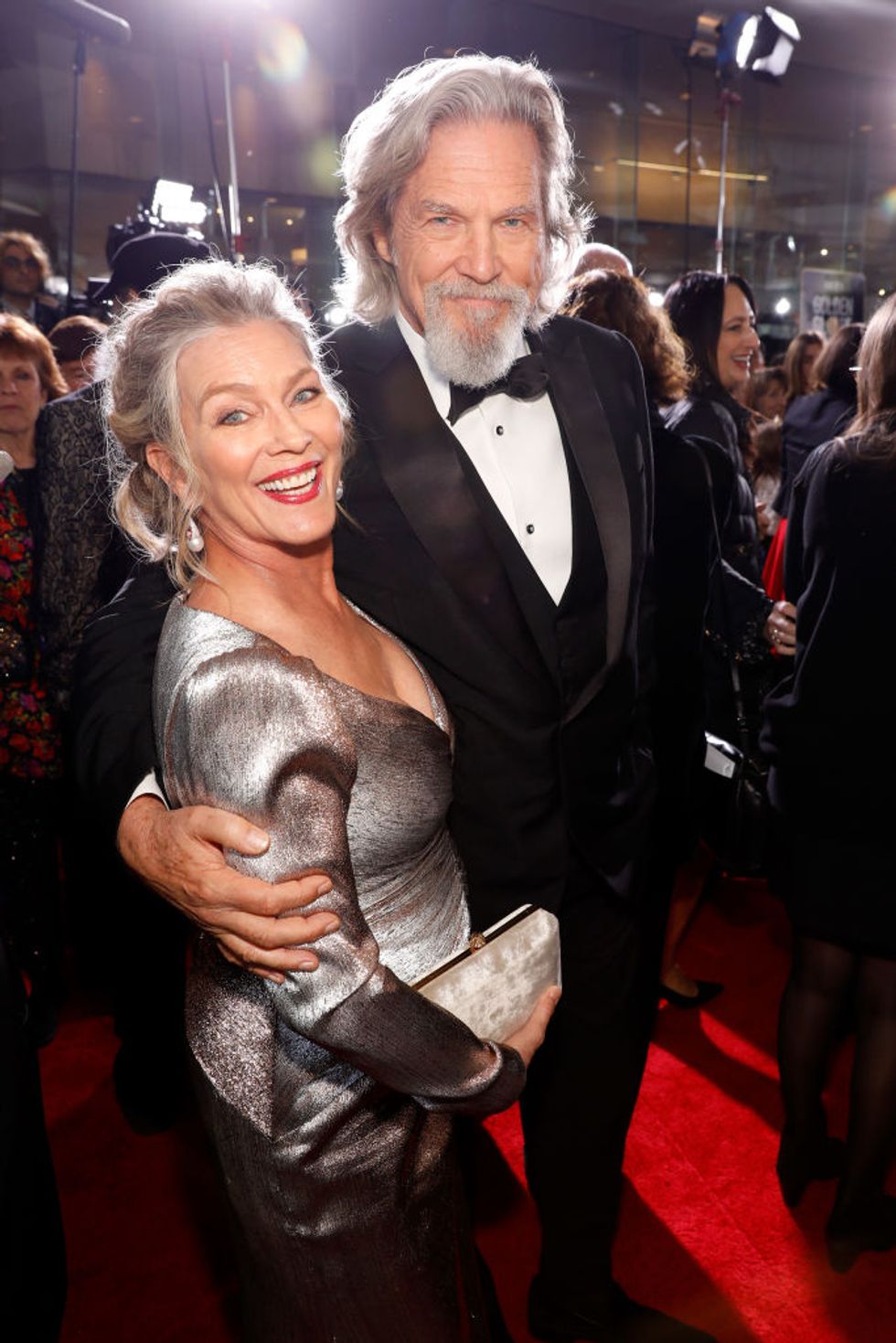 via: Getty Images
When filming wrapped on Rancho Deluxe, Geston moved to California with Bridges.
Despite his certainty that Geston was the one, Bridges wasn't always sure about marriage.
Now married over 40 years, the actor was once pretty terrified of commitment.
In his twenties, Bridges considered the union, "a giant step toward death."
"I did everything in my power to resist it—the idea was frightening to me, man," he told
Reader's Digest
in 2006.
But when Geston gave him an ultimatum, the choice was easy.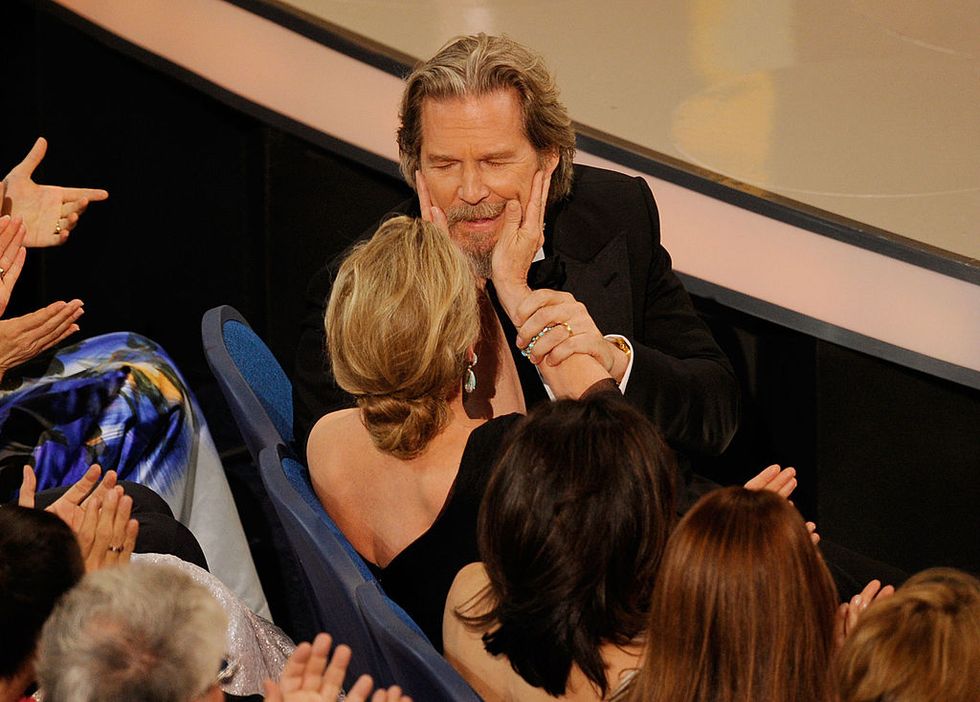 Geston wanted kids and a family, and Bridges realized his life wouldn't be complete without her.
The two married in 1977.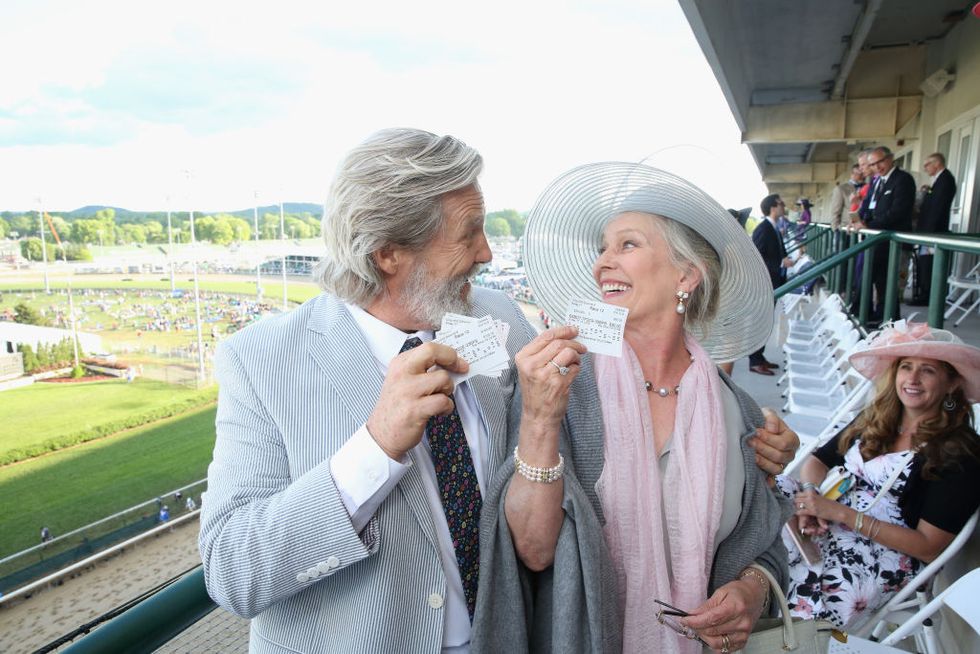 About ten years later, the couple was surprised with a heartwarming gift.
A makeup artist from Rancho Deluxe sent Bridges a letter.
She had discovered some old set files, and found something she thought Bridges might want to have.
In the package was a photo of Bridges meeting his wife.
I love that when Jeff Bridges met his wife for the first time she had two black eyes and a broken nose. https://t.co/KH0vbShFSd

— BL_Abba (@BL_Abba)1546831047.0
A photographer had captured the first words he ever spoke to Gaston.
The actor now carries the special photo in his wallet everyday.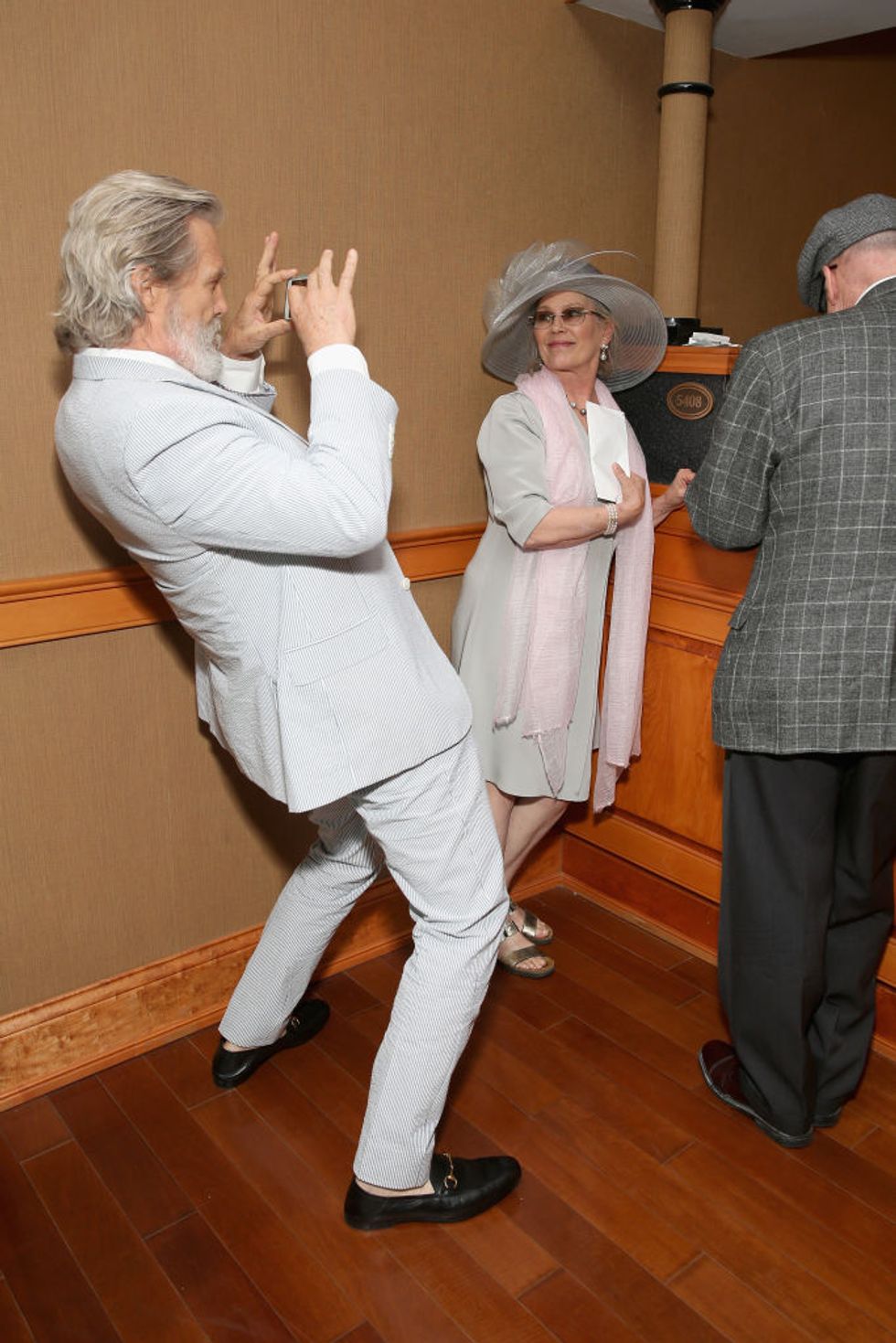 Bridges couldn't believe the moment had been preserved.
It's pretty much the most romantic thing ever.
pls look at this gif of jeff bridges and colin farrell https://t.co/C7m5fCDQzl

— logan 🤠 (@logan 🤠)1546830648.0
Despite his many tough guy roles, The Dude is clearly a softie.
He also loves telling their story.
'I knew I was madly in love with my wife the minute I saw her.' https://t.co/bJqJ1YiwCO

— Patriot Tribune (@Patriot Tribune)1547170752.0
Which is just about the sweetest thing ever.
Bridges and Geston have been together over four decades, and are still going strong.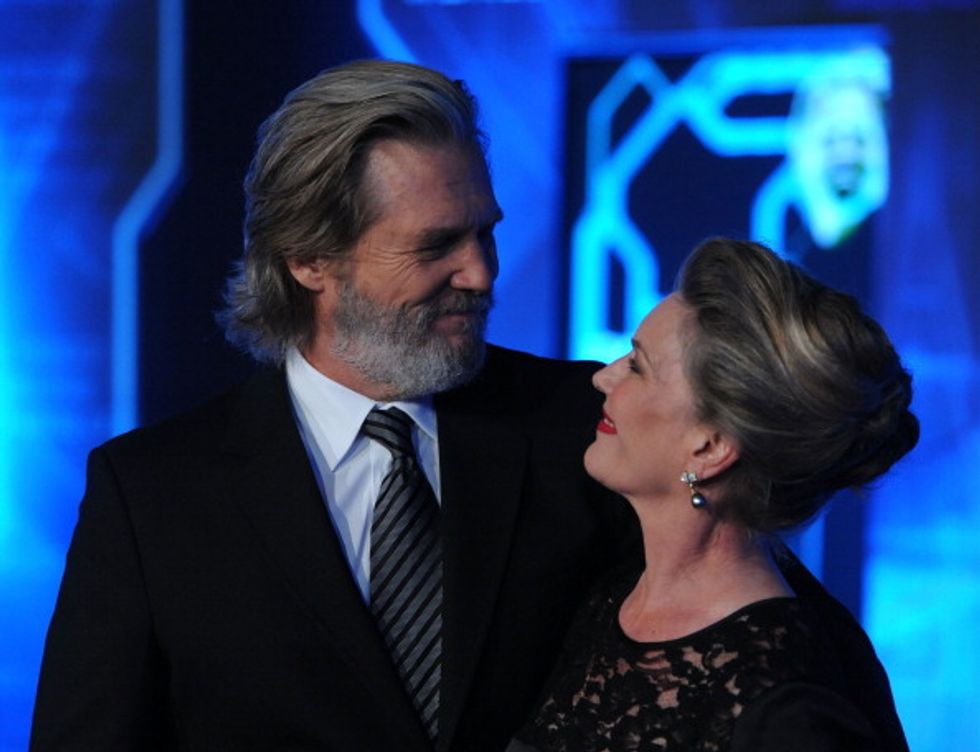 The couple has three daughters, and have partnered on 50 movies.
But marriage wasn't always easy.
The couple used to argue often, but have developed a system for healthy communication over the years.
They talk about everything.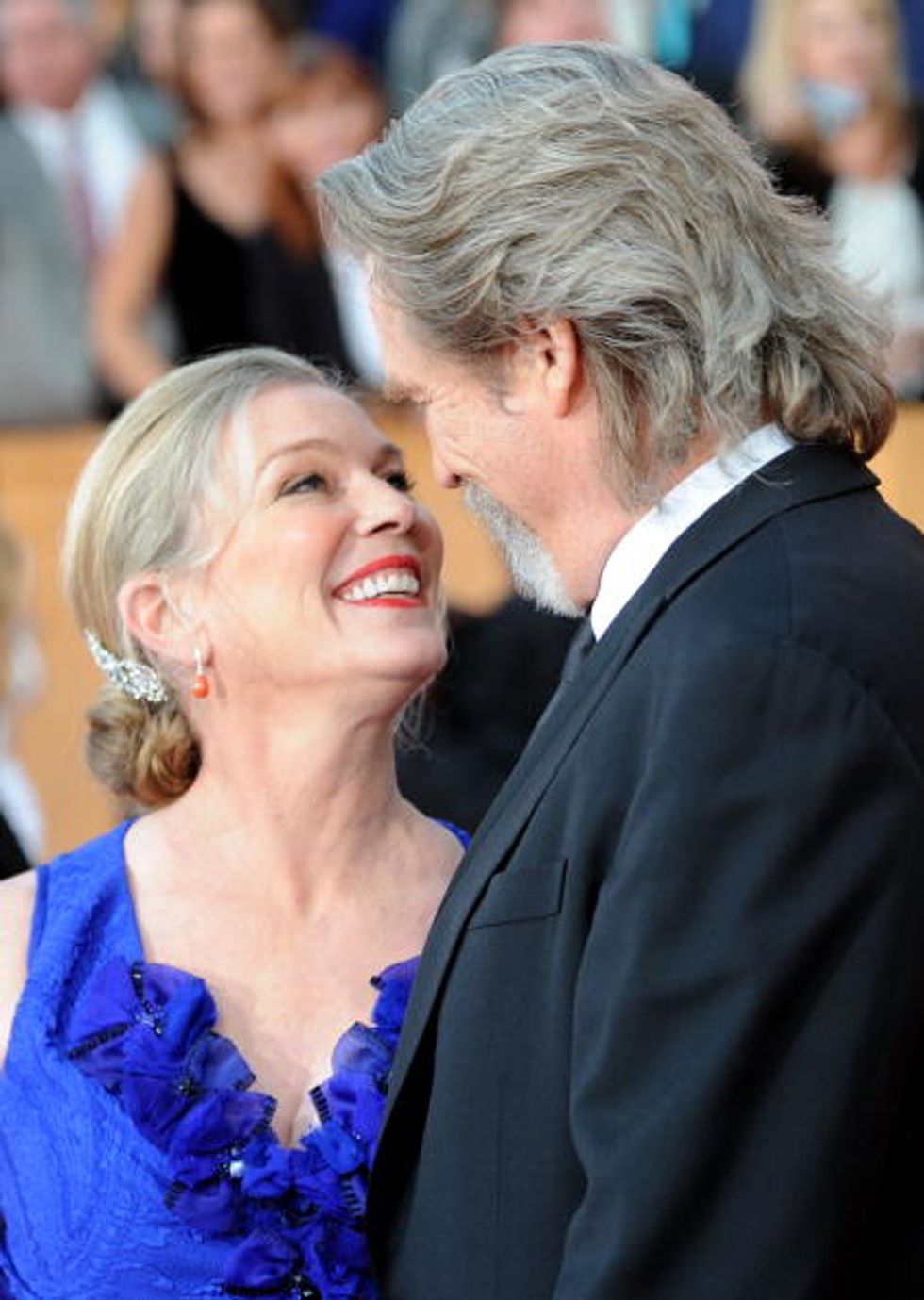 via: Getty Images
When either is upset about something, the other listens to their feelings without interruption.
The empathic approach has made their relationship one of the longest in Hollywood.
While many celebrity relationships meet an early and often bitter end, Bridges and Geston are grateful that their marriage grows stronger every year.
They're basically living the dream.
UPDATE: @TheJeffBridges and his wife are still #relationshipgoals 😍 WATCH our full interview with The Dude here:… https://t.co/kZfCnrFvKE

— etalk (@etalk)1546830686.0
In his marriage as well as in his work, Bridges says listening is fundamental.
People love their love story.
Jeff Bridges calling his wife of 45 years his "sweetheart" https://t.co/Hk8WEBK56Z

— keetha (@keetha)1546830629.0
During his lifetime achievement award acceptance speech, Bridges melted hearts everywhere when he thanked his wife for her support.
Even if the rest of his speech was a little hard to understand.
Soooo, was I the only one that was confused with Jeff Bridges speech? 😒 I don't feel like it went anywhere. His w… https://t.co/ti0Ikf9t1g

— 🍿 Stephanie 🍿 (@🍿 Stephanie 🍿)1546831358.0
In 40 years of marriage, you're bound to make this face once in a while.
Especially when your husband is Jeff Bridges.
Do you think Jeff Bridges is in all those westerns because he's always out in the desert smoking weed and shooting… https://t.co/wkxG4o8mLJ

— Josh Gondelman (@Josh Gondelman)1546831390.0
The man is an icon, but he's… eccentric to say the least.
But we wouldn't want him any other way.
jeff bridges -served in the coast guard reserve -has been married to the same person since 1977 ("sticking with a… https://t.co/0AE1ZIHTvw

— Bright Wall/Dark Room (@Bright Wall/Dark Room)1546840176.0
No one is cooler than The Dude.