Since Friends wrapped up fifteen years ago, fans of the sitcom have been more than vocal about wanting Ross, Rachel, Chandler, Monica, Phoebe, and Joey to return to the screen one more time.
Over the years, the cast has been inundated with questions about whether the show would ever come back, but there have been no signs of a reunion - with the cast showing little interest in setting foot into Central Perk one last time.
All cast members but Jen have had active Instagram accounts that constantly tease us eager followers with hints of a reunion, but the day finally came last week... Jen now has an Instagram account, and her first post was nothing less than incredible. But now that she's well acquainted with the app, she's already testing out the whole "Instagram vs Reality" thing, posting a snap revealing the real reason why she looks so good.
Her post has been well-received by fans, garnering over a whopping 5 million likes. Keep scrolling to take a look.
We were first introduced to the Friends gang in 1994.
via: Getty
Ross (David Schwimmer), Rachel (Jennifer Aniston), Chandler (Matthew Perry), Monica, (Courteney Cox), Phoebe (Lisa Kudrow), and Joey (Matt LeBlanc) burst onto our screens in September 1994. Created by David Crane and Marta Kauffman, the comedy follows the friends, who live in the same New York apartment block, as they navigate their lives.
The sitcom became an instant hit.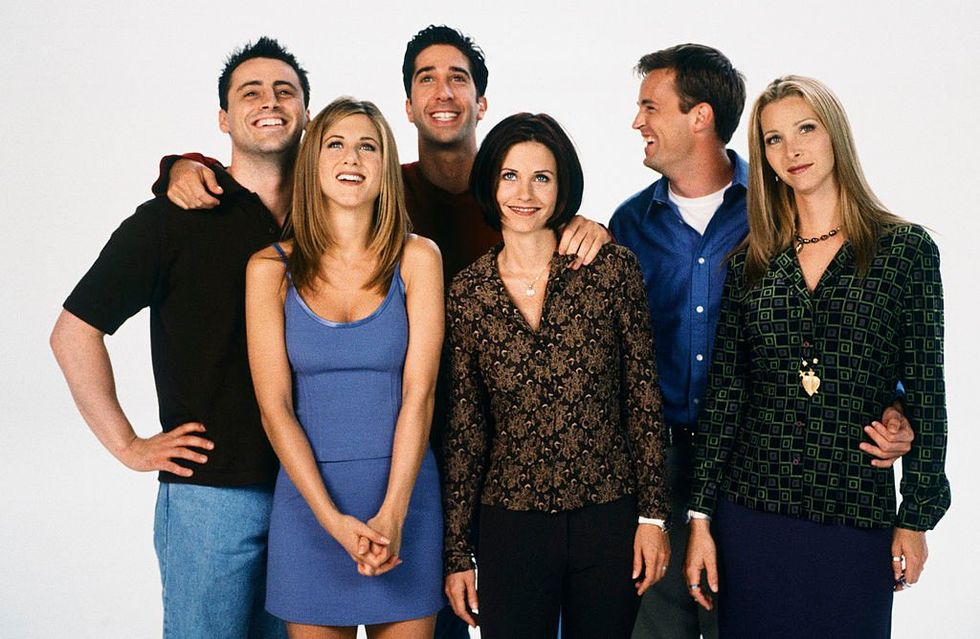 via: Getty
The show propelled each cast member into superstardom, with the show winning several Emmy's during its ten-season run. The success of the show can't be denied...even the theme song, "I'll Be There for You," during the iconic title sequence is impossible to not sing along to. Allegedly, the cast was also each on an eye-watering
$1 million salary
per episode in the later seasons of the show - a history-breaking figure.
Over the years, there have been a few low-key reunions and a lot of false hope...
Apart from the occasional reunion on talk-shows, fans have had their fair share of disappointments when it comes to waiting for a Friends reunion. A fake trailer for a Friends movie trailer even went viral last year, giving superfans false hope that the sitcom was hitting the box office.
Just last year, Matt Leblanc said a Friends reunion would never go ahead.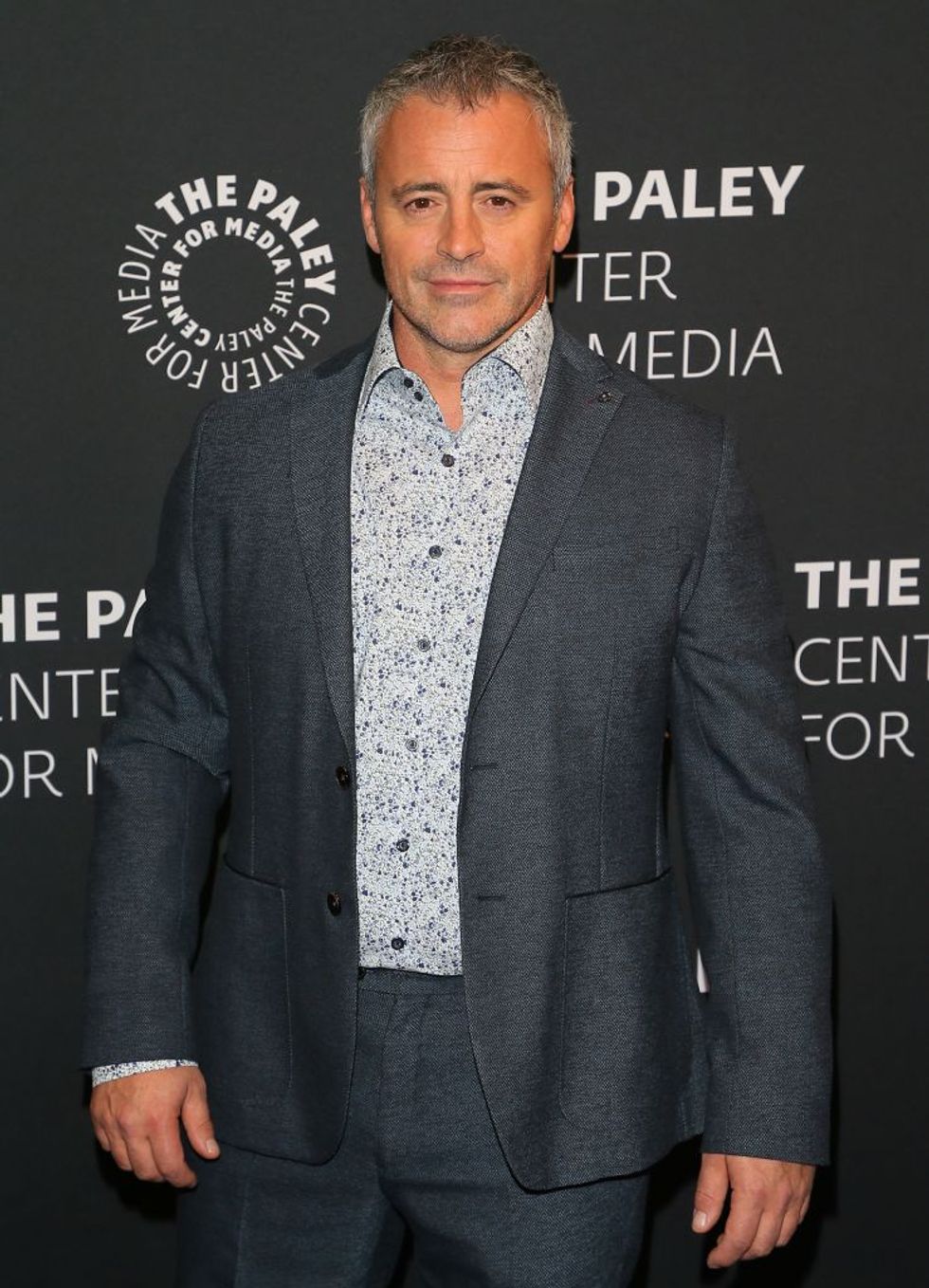 via: Getty
The actor left fans heartbroken as he rejected calls for the show to return, saying the sitcom simply "wouldn't be the same" in an
interview with the Mail Online
. He added: "People want to know what happened to them. But it was about a finite period in a person's life after college, before you settle down and start a family."
Lisa Kudrow also dismissed talks of a reunion...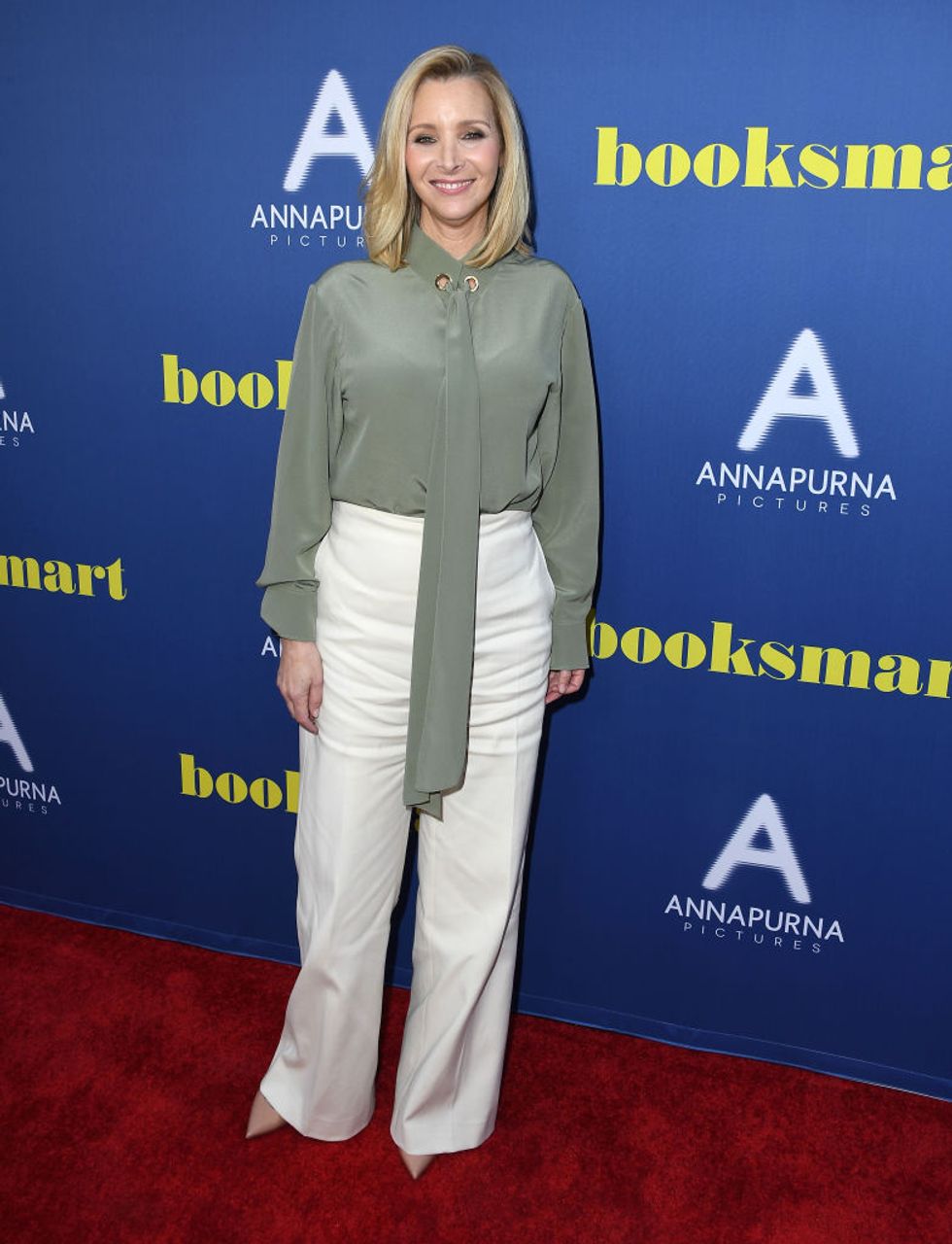 via: Getty
While appearing on Late Night with Conan O'Brien, the actress said: "They're rebooting everything. I don't know how that works with
Friends
, though. That was about people in their twenties, thirties. The show isn't about people in their forties, fifties. And if we have the same problems, that's just sad."
It's not just the cast that has shut down calls for the sitcom to return...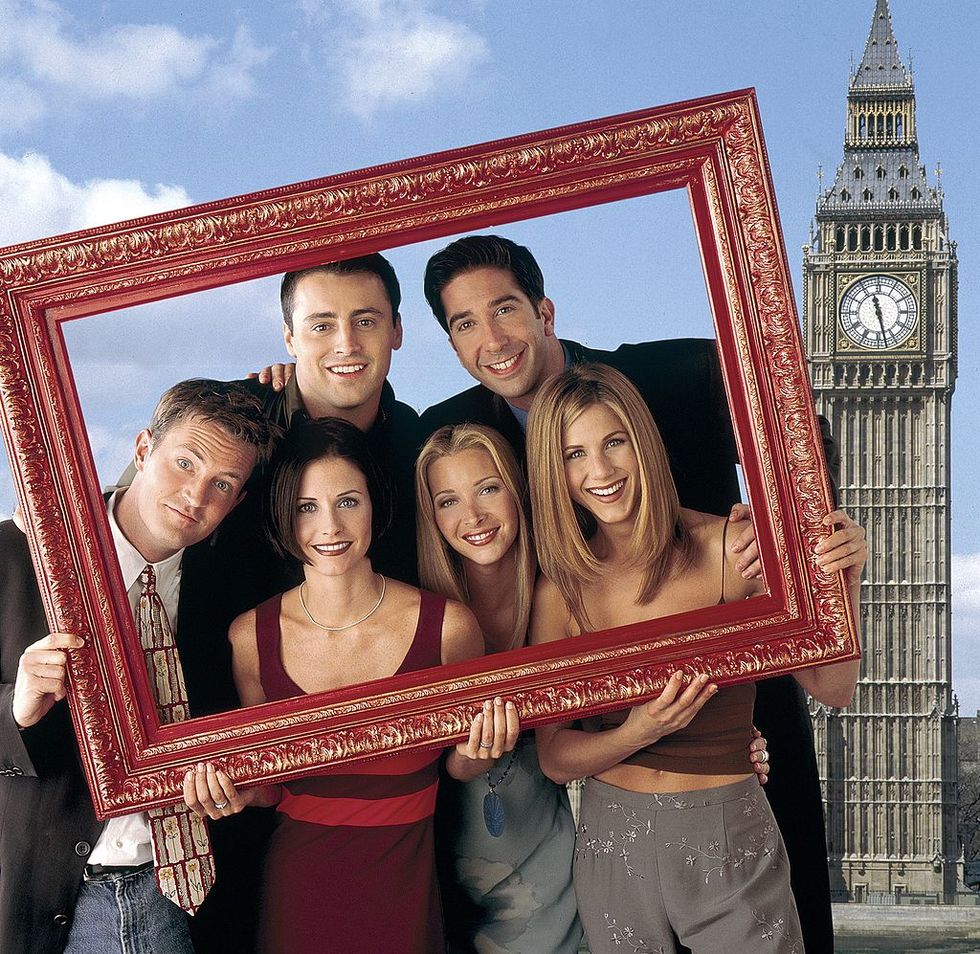 via: Getty
The show's creator Marta Kauffman, says she constantly gets "nagged" by fans to bring the sitcom back.
"Watch the old ones – there is no way we could win that. And there's no way it would be satisfying and it'll never happen. We'll never do it," she said.
At this point, it was pretty clear that a
Friends
reunion was never going to happen.
But, as we were finally beginning to accept we wouldn't see the gang on our TV's again, Jennifer Aniston went and totally changed the game...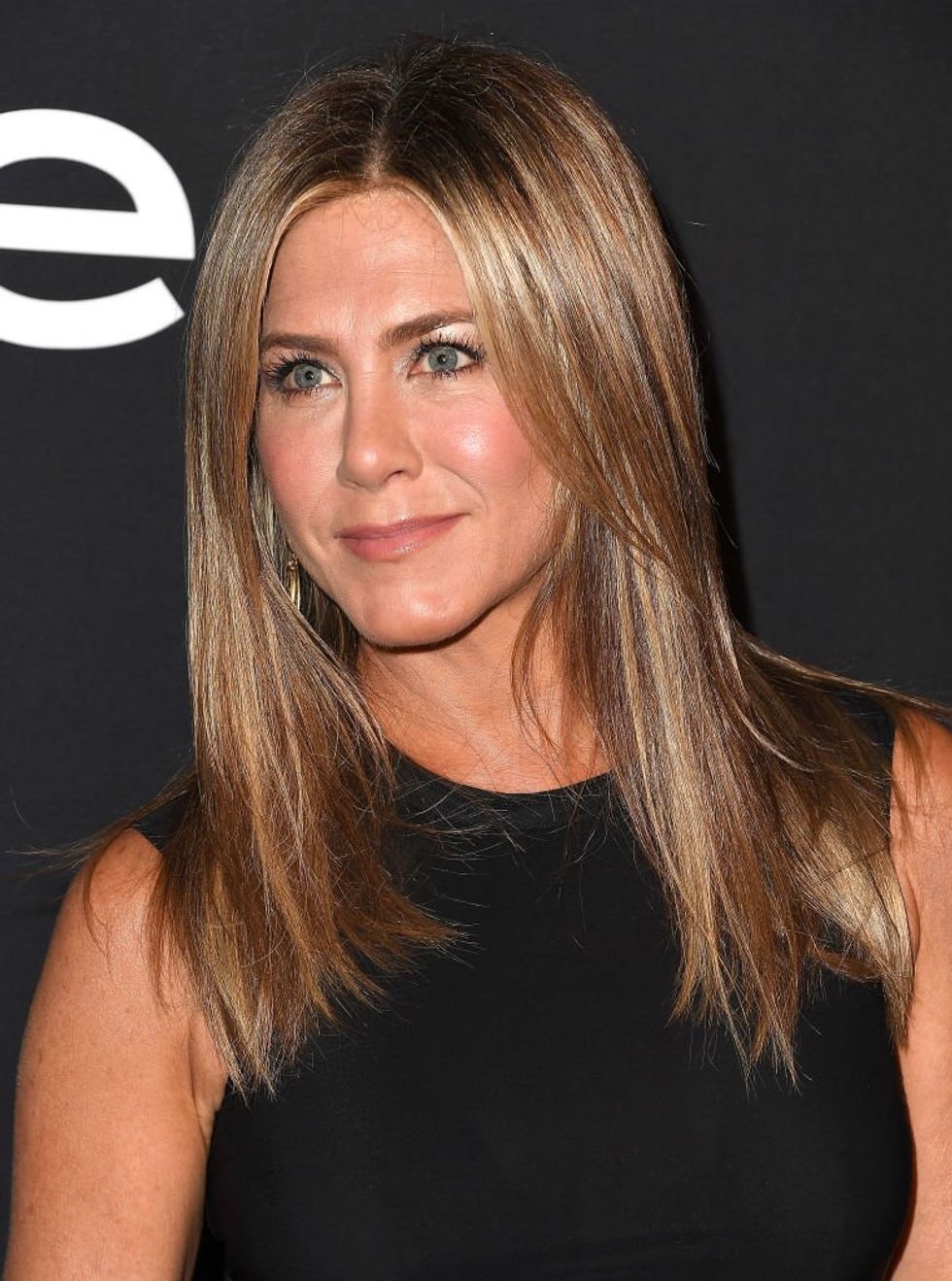 via: Getty
Speaking on The 
Ellen DeGeneres
Show
, the actress gave fans a fresh glimmer of hope...
Speaking to Ellen, the star said the cast are all on board for a reunion.
Yes, you read that correctly... When asked the usual question about a potential reunion with her fellow co-stars, Aniston surprised fans, saying: "Why not? You know what, because, listen, I told you this.
"I would do it... The girls would do it. And the boys would do it, I'm sure. Listen. Anything could happen."
The actress seems very keen to get together with her former castmates...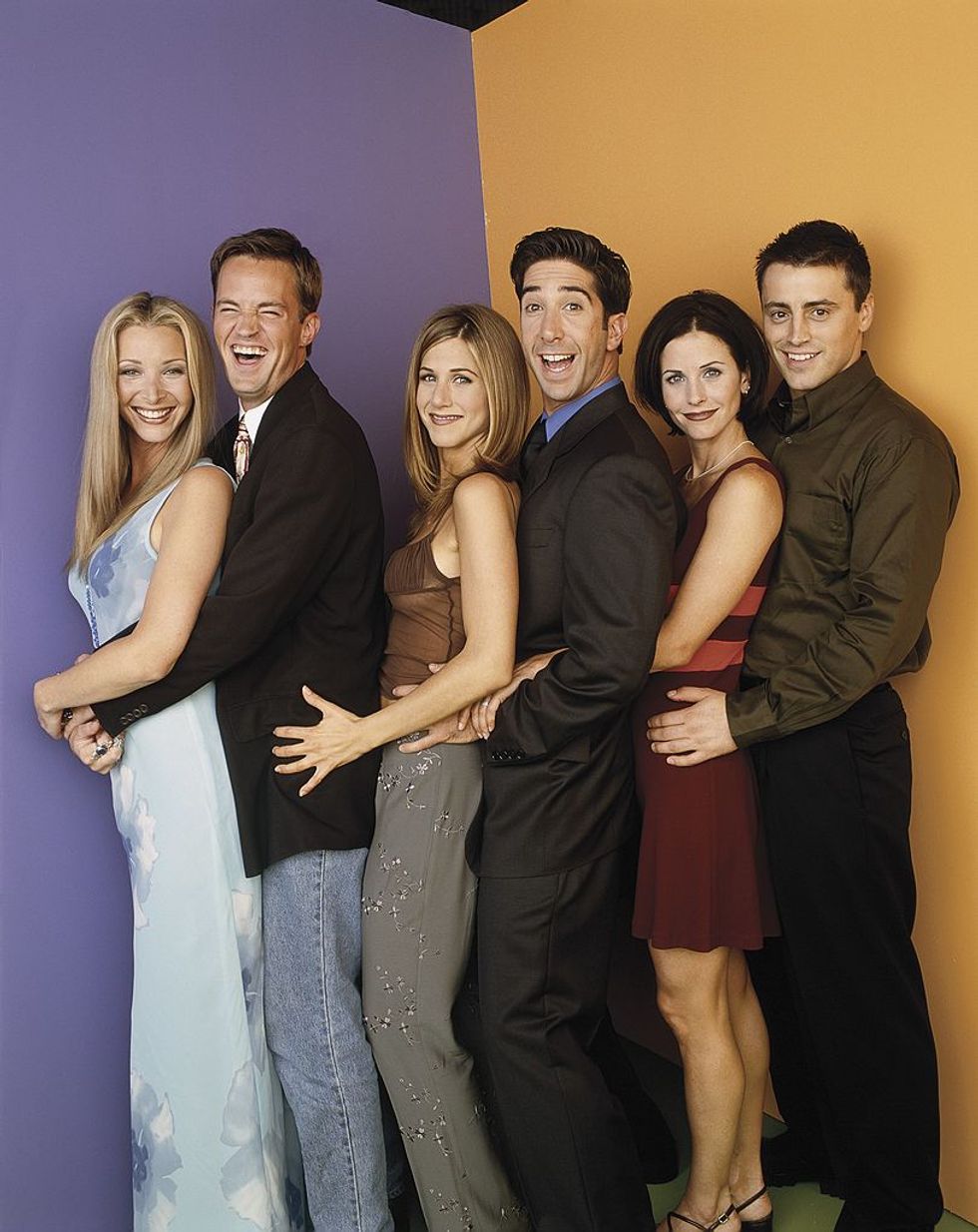 via: Getty
Aniston joked that she could do a revival by herself if nobody else was up for it.
But there's one thing that Jen has never joined in with her fellow castmates...
And that's owning an Instagram account.
All other castmates are pretty active on their social media accounts...
But Jen finally took the plunge last week.
Jennifer officially has an Instagram account! She created her account under the name @jenniferaniston on 15th October, and her first post was everything we could have dreamed of.
Jen wasted no time in giving us fans what we wanted...
Friends gang, clearing enjoying an evening together. "And now we're Instagram FRIENDS too. HI INSTAGRAM," she captioned the post.
Our prayers were finally answered!
Jen playfully commented on Matt Le Blanc's Instagram post of the gang recently: 'You don't have to # me anymore."
And now that the star is well acquainted with the app...
The actress shared a behind the scenes look at this photoshoot...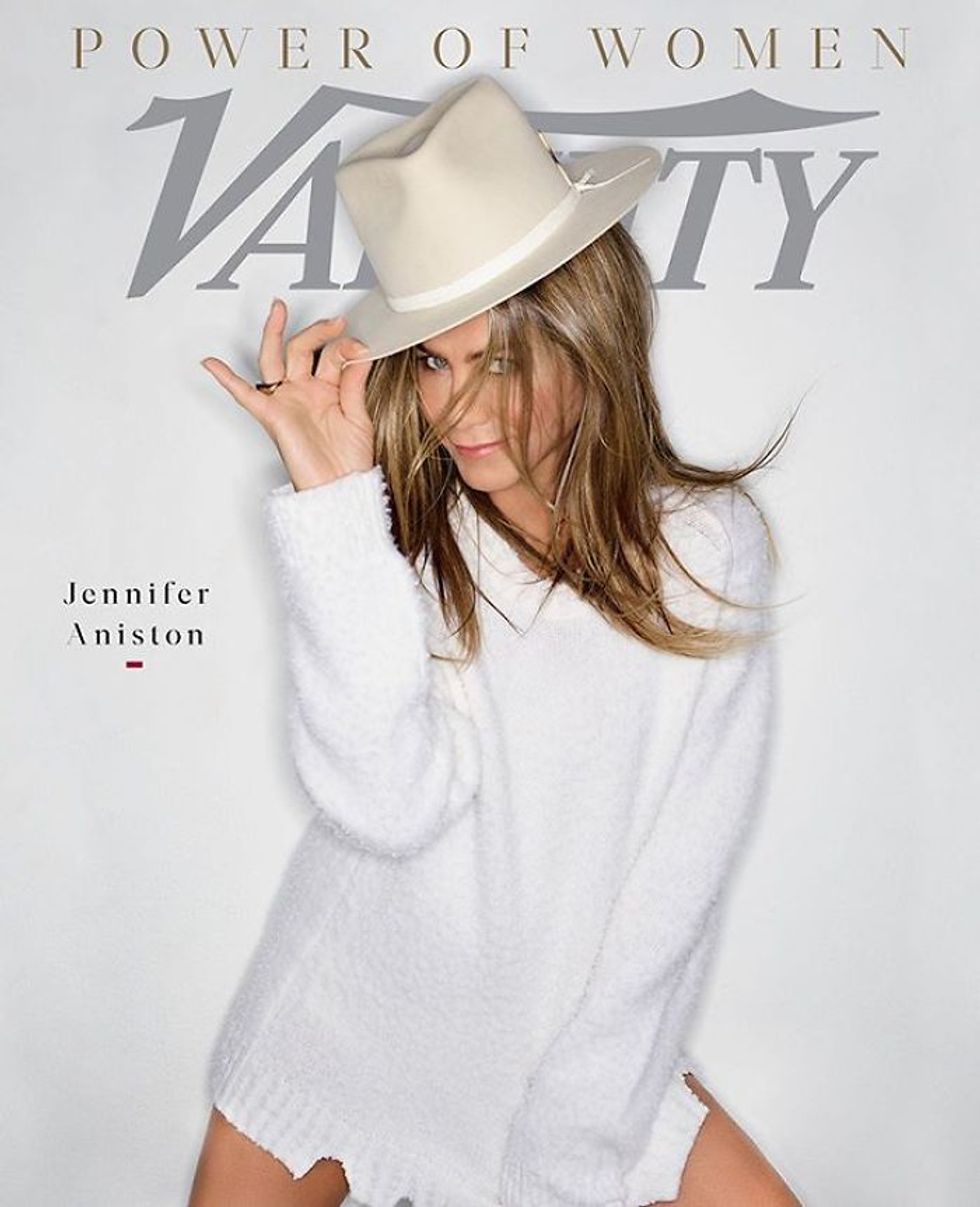 Variety's
"Power of Women" cover shoot.
She then shared the reality just seconds before the snap.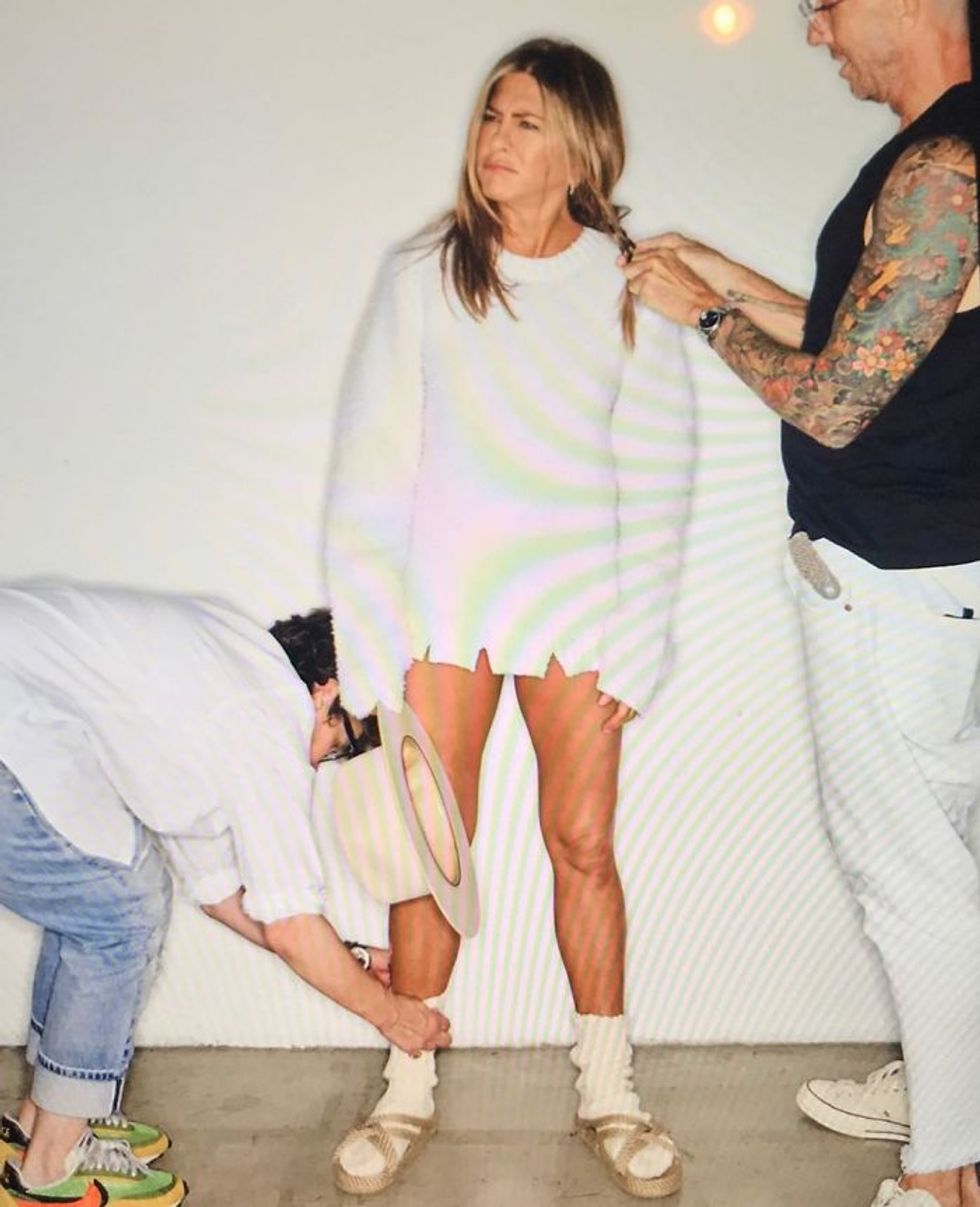 via: Instagram
"I'm just a girl….standing with hair and makeup," the caption read, referring to Julia Roberts' iconic line in the 1997 rom-com Notting Hill: 
"I'm just a girl, standing in front of a boy, asking him to love her."
She also posted this snap from the photoshoot.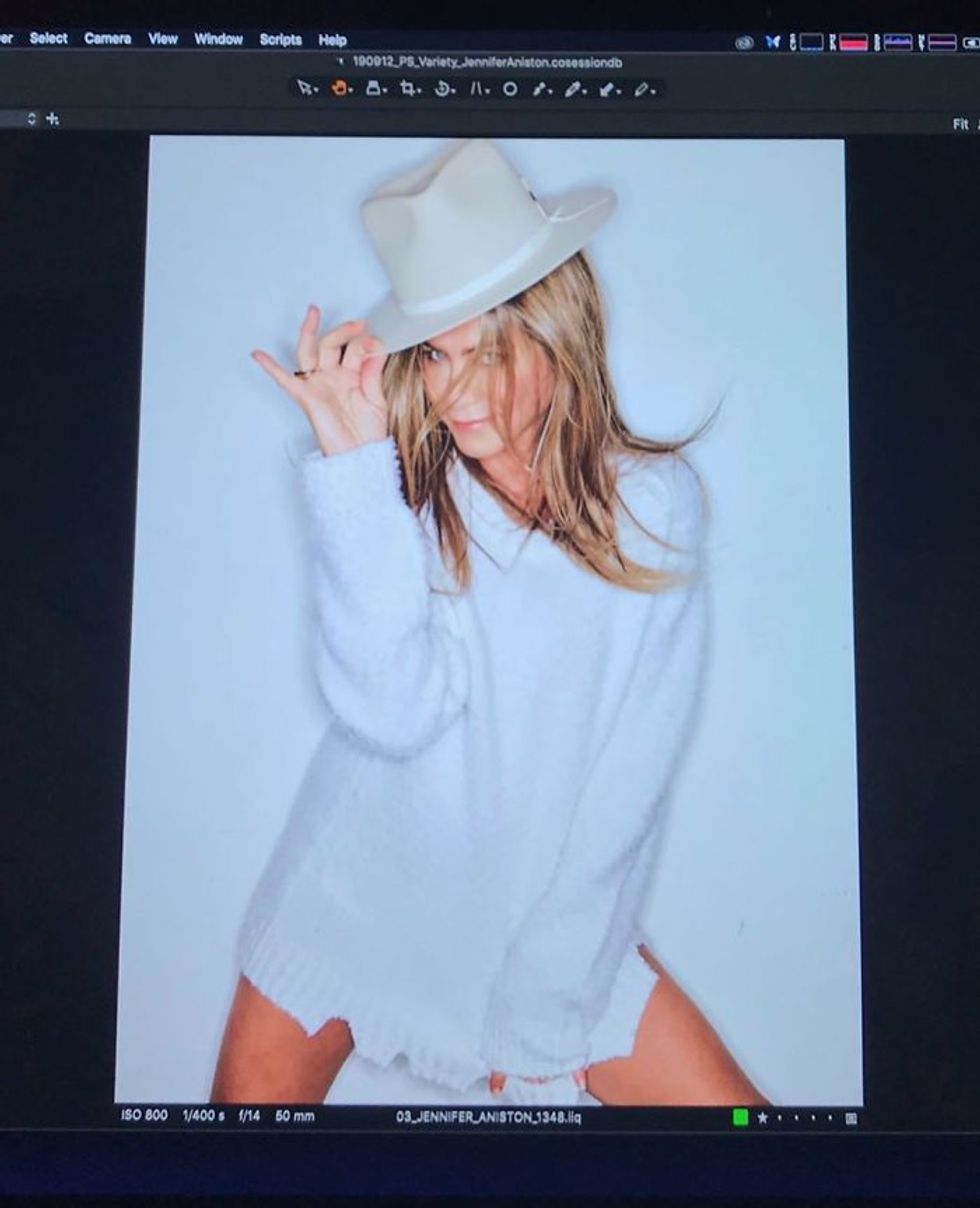 via: Instagram
The post has gone down well with fans, raking in over 5
million
likes.
People seemed extremely impressed at how quickly she's gotten to grips with the app.

via: Instagram
"I have never seen someone enter Instagram more fully prepared. It's a glorious master class. What an entrance, and then a #tbt, now an insta vs reality with a movie reference caption…wow. Art," Entertainment Tonight host, Lauren Zima, commented on the star's post.
Her Insta vs Reality follows a #tbt post...