Jennifer Aniston has been in the headlines an awful lot recently, hasn't she?
First, she broke the internet by joining Instagram. Literally. Instagram crashed as millions of people scrambled to follow the actress, who is incredibly late to the social media game, might I add. And then she revealed why she looks so damn good all the time.
Oh, and then she smooched with Ellen DeGeneres on live TV. Yes, you read that last one correctly.
Jennifer recently appeared on The Ellen Show, where she sat down to promote her new series, The Morning Show. But, halfway through, the pair ended up locking lips... These things just happen sometimes, don't they?
Keep scrolling for the full story, and to watch how the rather heated moment unfolded...
Jennifer Aniston is one of America's favorite actresses.
Initially rising to fame from her portrayal of Rachel Greene in the ridiculously successful sitcom, Friends, Jennifer has constantly been in the spotlight and has captured the hearts of millions.
But Jen's been one busy girl.
Despite Friends coming to an end back in 2004, the actress has remained a firm Hollywood favorite, and she has gone on to star in a number of different movies.
People just can't get enough of her.
Whatever role Jen picks up, she always smashes it straight out of the park.
And Jen caused a lot of fuss this year...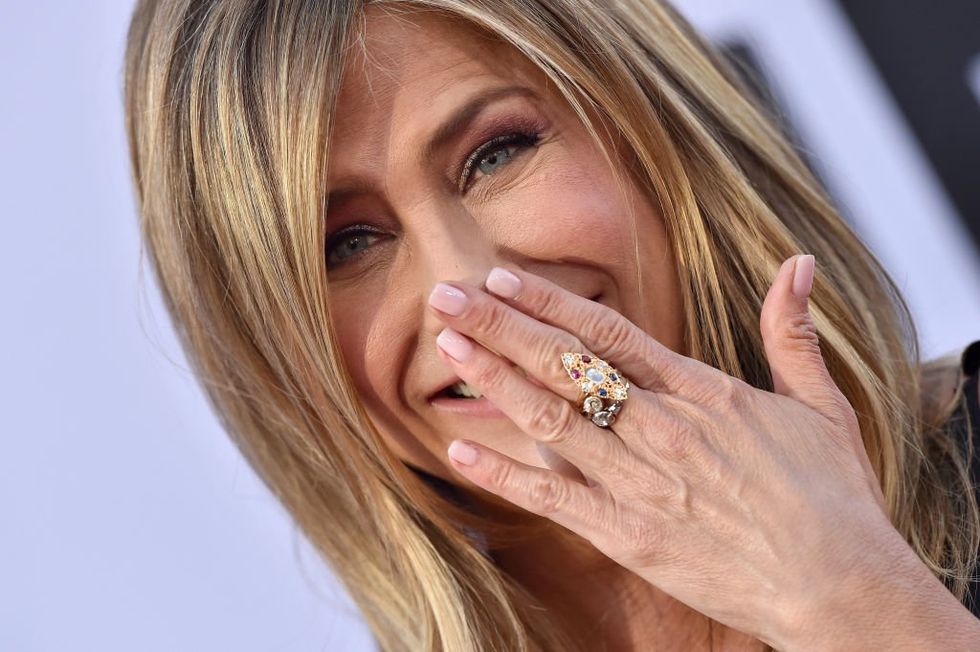 via: Getty
When she
finally
joined Instagram.
Now, for most people, joining the 'Gram isn't a big deal.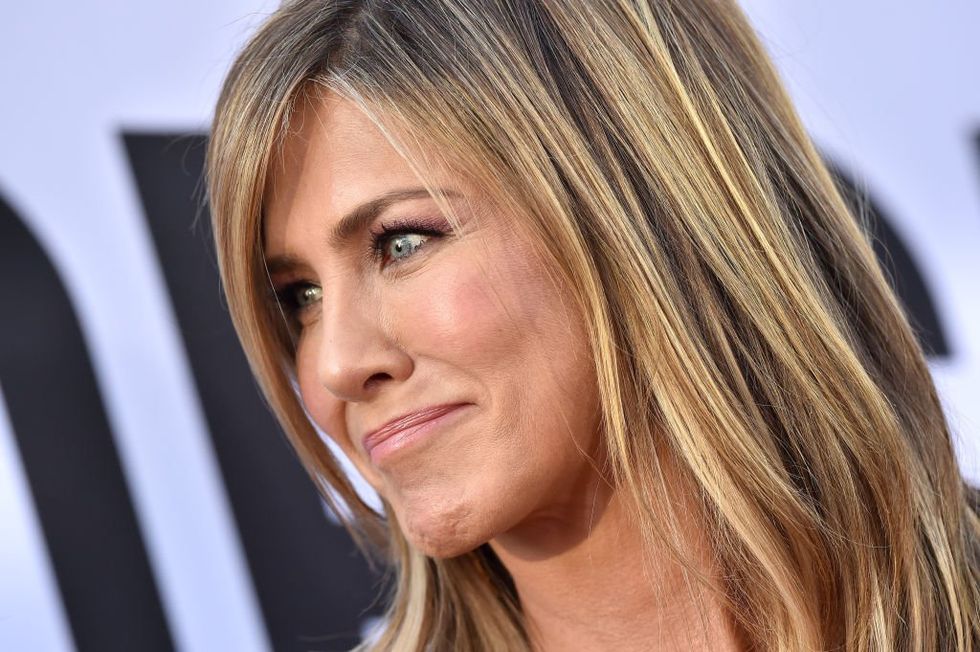 via: Getty
But Jennifer remained one of the only celebrities to have not signed up to the popular social media platform.
So, obviously, her arrival on the social network broke the entire internet.
She even broke a Guinness World Record...
And when she's not crashing Instagram...
She's smooching with TV hosts.
Jen caused even more fuss this week when she appeared on The Ellen DeGeneres show.
via: Youtube
The actress initially appeared on the show to promote her new series,
The Morning Show
, in which she stars alongside Steve Carell and Reese Witherspoon.
But the tone of the interview quickly changed...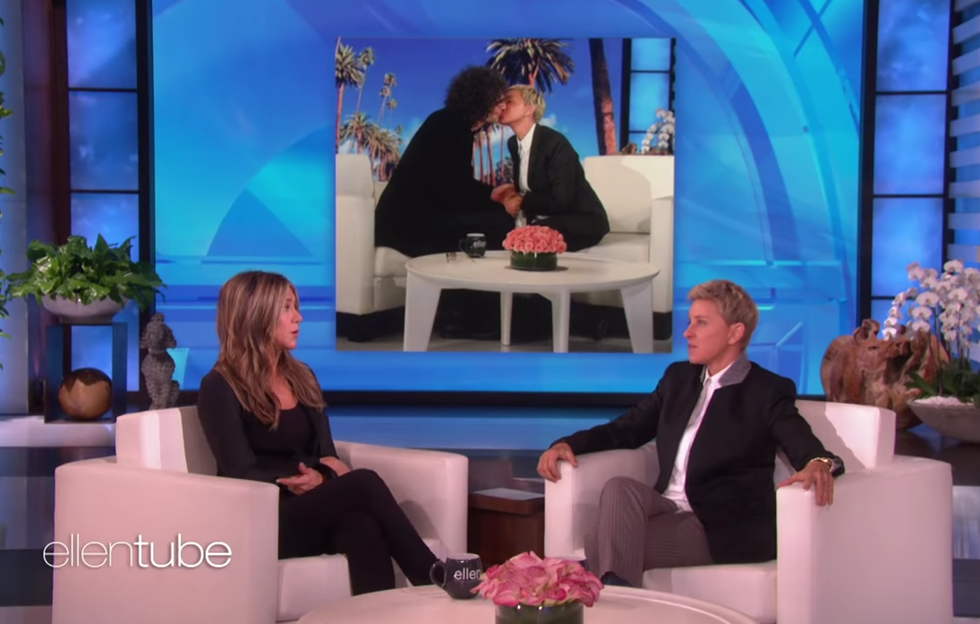 via: Youtube
When Jen grilled the openly-gay host on how often she kisses men after she was spotted giving Howard Stern a peck on the lips.
Ellen was quick to defend herself...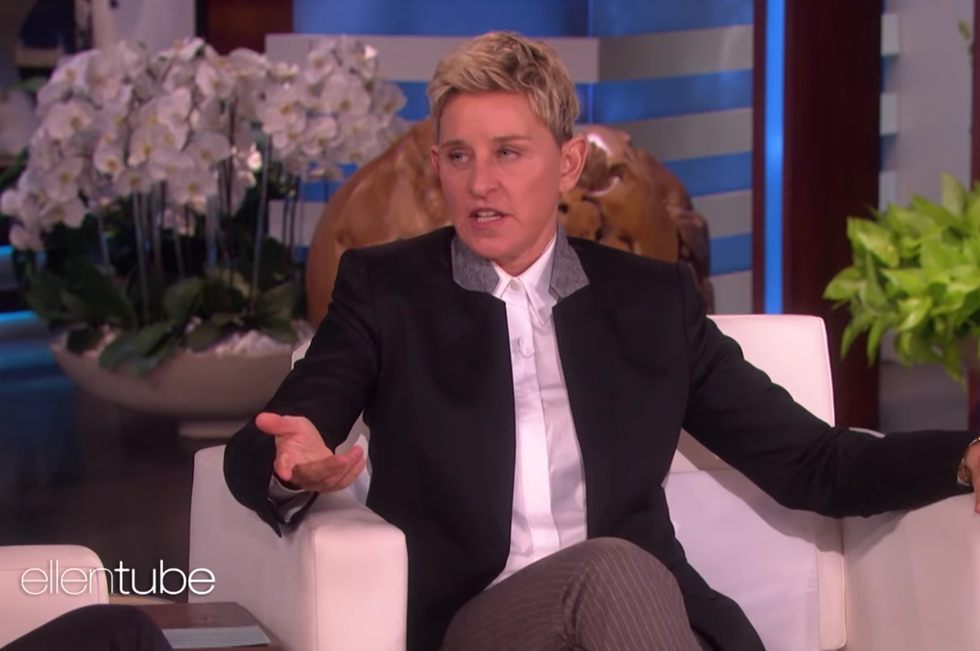 And she responded, "Why is everyone so shocked? I kiss guys! I kiss guys like that. I don't make out with guys, but I kiss guys on the lips."
And, being the excellent host she is, she turned the full thing back around on Jennifer.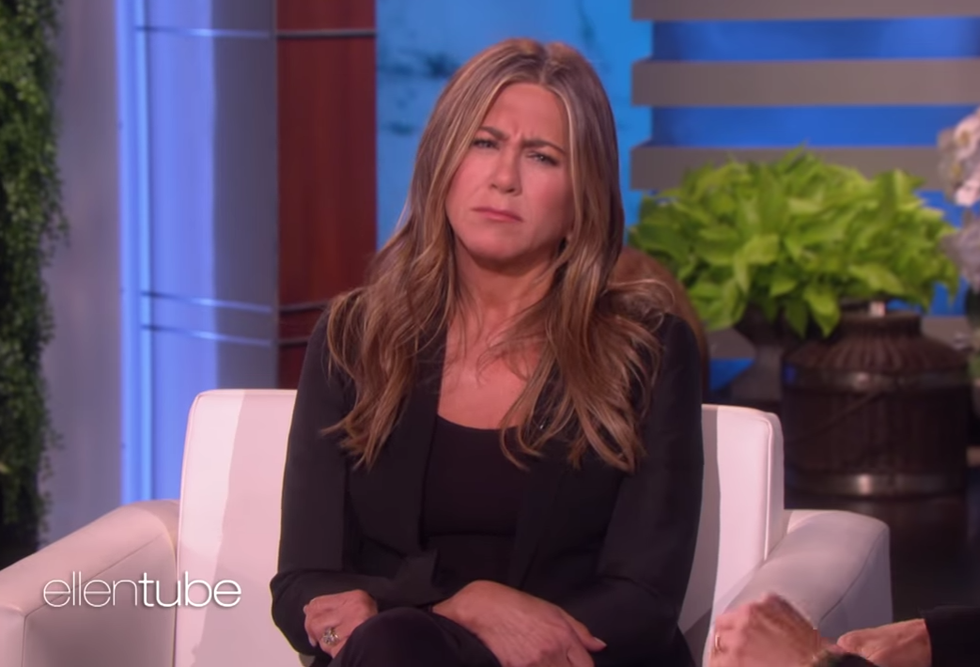 She asked the actress, "When was the last time you kissed a girl on the lips?" And, taking her time to think over her answer, Jen then responded, "I don't kiss girls on the lips, no …"
And, much to the delight of the audience...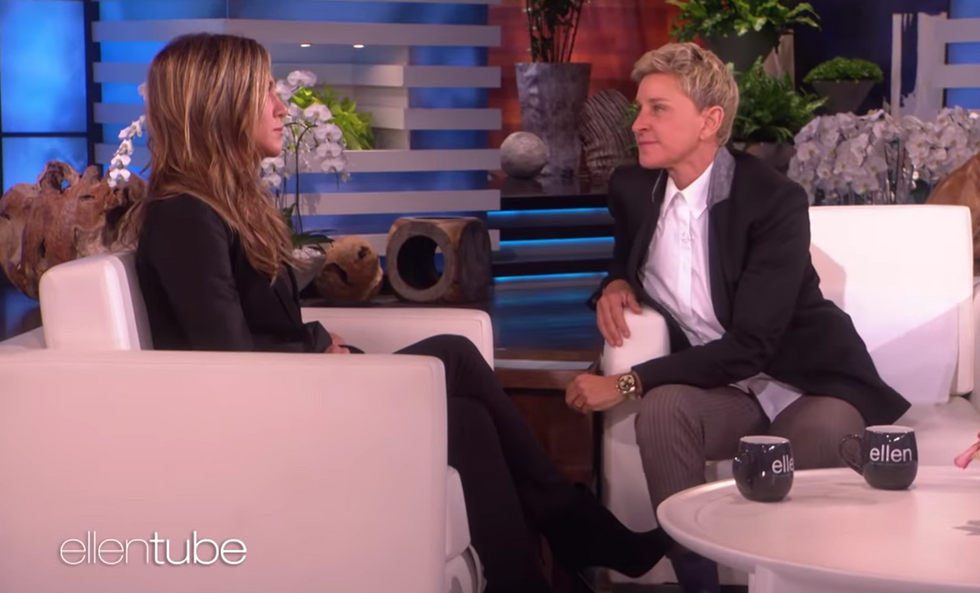 Ellen instantly leans in for a kiss.
And Jennifer obliges!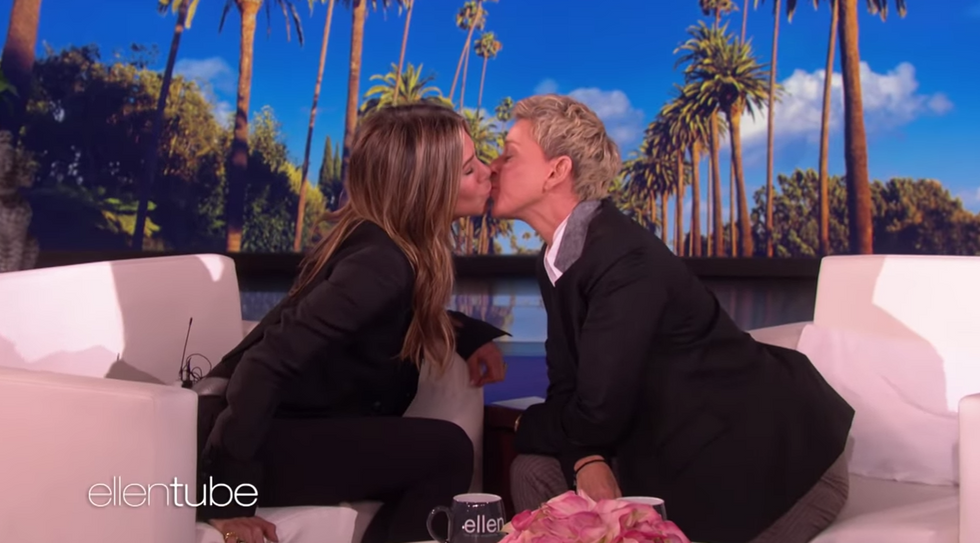 Jennifer then followed Ellen's lead, and the couple kissed to applause and a lot of giggles. "That's what they wanted to see; they've been wanting that for years!" Ellen laughed. And Jen obviously enjoyed the smooch, as she told Ellen, "You have such soft lips!" Ellen then bragged, "That's why I do what I do!"
You can watch the steamy encounter here.
Ellen really does have the best job in the world, doesn't she? To hear more about Jen's explosive Instagram post and the drug rumors surrounding the post (I know, it all kicked off...), keep scrolling...