You'll be amazed by the amount of uncanny lookalikes that exist among the Hollywood elite; some celebrities can even boast having more than one clone working beside them.
But the world is a big place, and it's not just celebrities that look alike, recently one bodybuilder has caused people to question if Jenifer Lopez is actually leading a double life...
You won't believe these two aren't related!
Most of us have, at some point in time, been told we have a doppelgänger
According to a study done in 2015 by researchers in Australia, there's about a 1 in 135 chance that a pair of complete doppelgängers exist somewhere in the world.
But the likelihood of someone walking around looking identical to you is only 1 in 1 trillion... creepy.
With that in mind, you'd think that it'd be impossible to find people that look so similar, let alone celebrity doppelgängers. If that's the case, then what do you call these...
Sarah Hyland and Mila Kunis.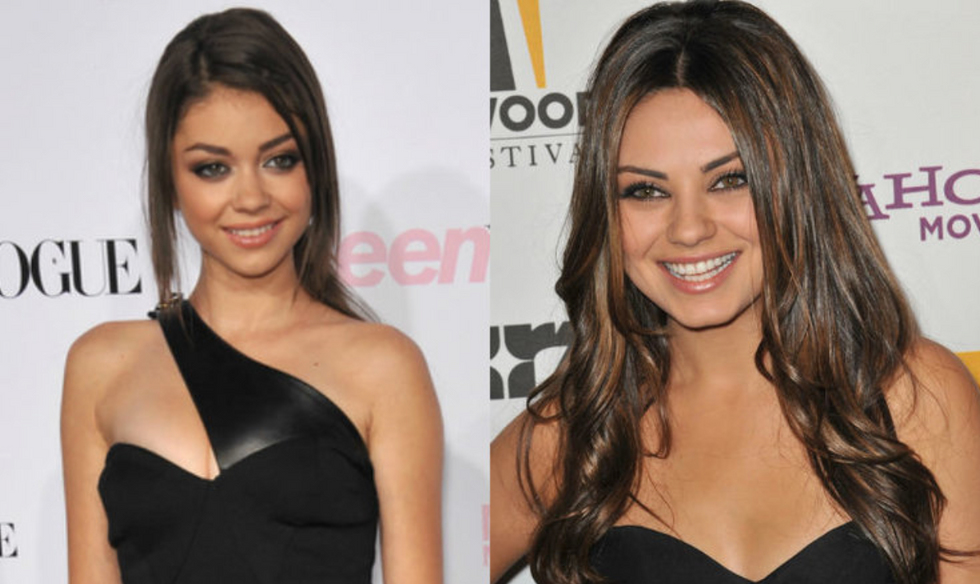 Although there is almost a decade between these two actresses, they are still often mistaken for each other. You may recognise Hyland as being one of the stars of
Modern Family
, while Kunis is the Oscar-nominated actress known for her roles in
Black Swan, Ted
and
Family Guy.
Since meeting in 2010, the actresses have even agreed to pretend to be each other in public.
Hyland even stated in an interview that:
"[Kunis] said that sometimes she pretends she's me because it makes her feel young. I asked if I could pretend to be her next time somebody asks me if I'm her, and she said OK."
Natalie Portman and Keira Knightley.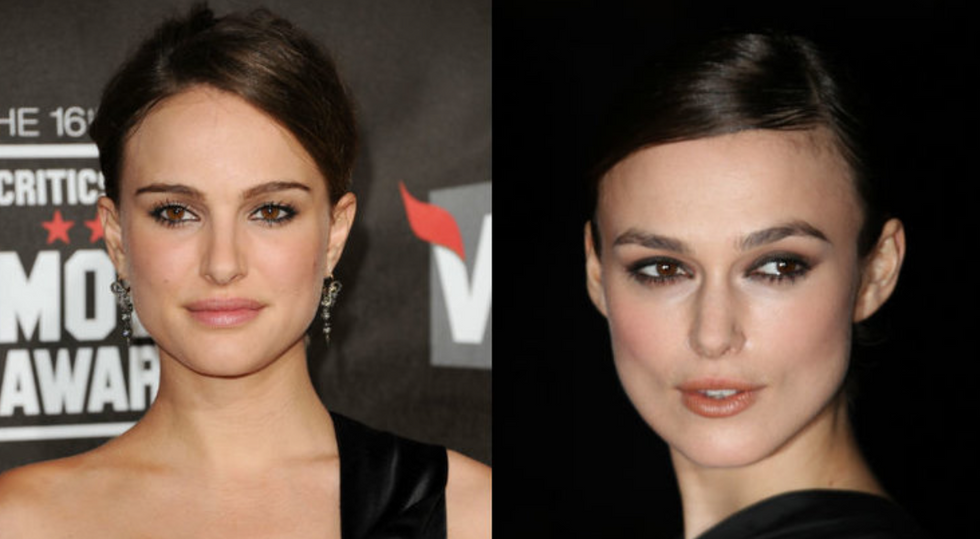 Two blockbuster actresses, known for their work in
Star Wars
and
Pirates of the Caribbean,
Knightley and Portman also share a lot of similarities in their appearance. Knightley even portrayed Portman's double in
Star Wars: The Phantom Menace.
Who knew?
Amy Adams and Isla Fisher.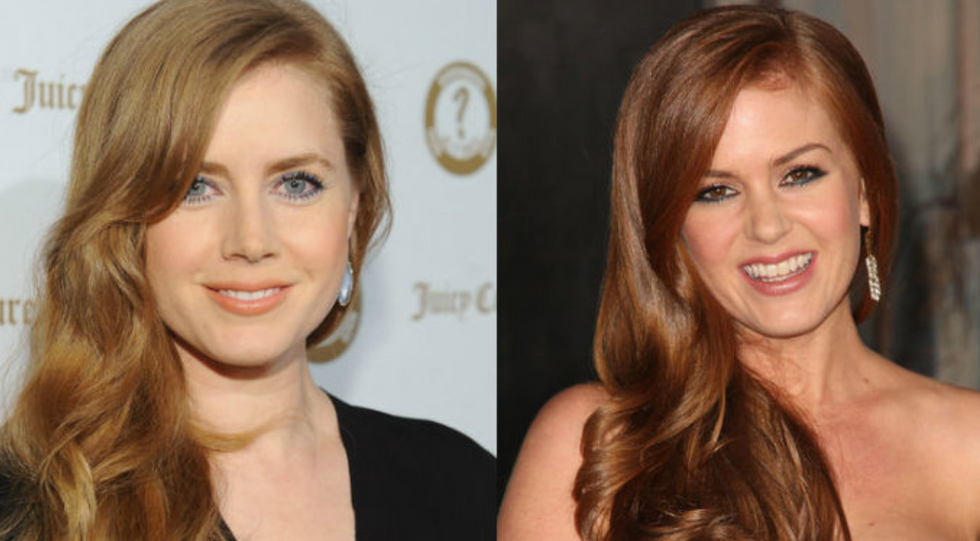 Apparently redheads are easy to mix up, as it appears that Amy Adams and Isla Fisher are also often mistaken for each other. Of course, a major difference between the actresses is that Adams has been nominated for several Oscars, while Fisher has yet to receive such praise.
Katy Perry and Zooey Deschanel.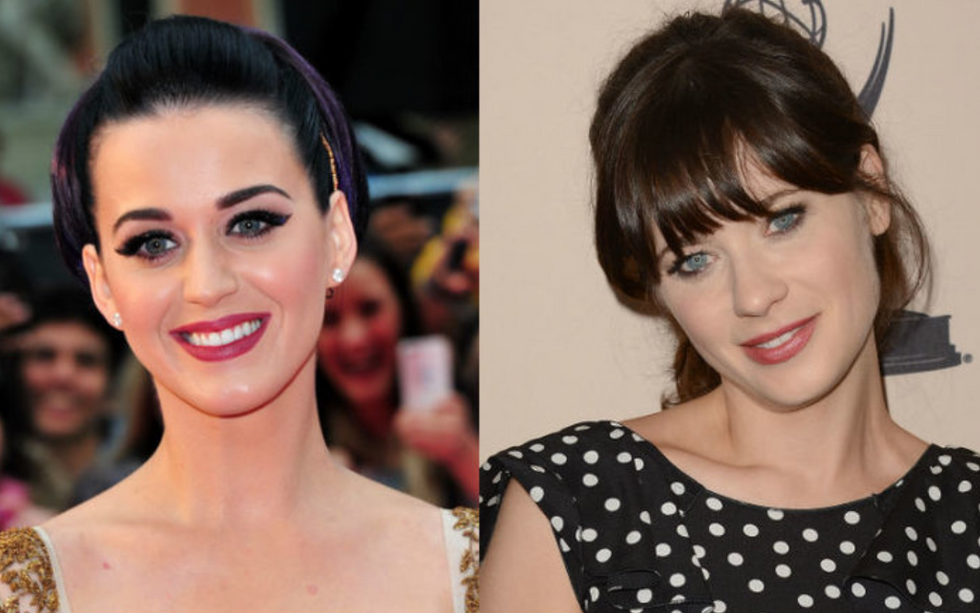 Not all celebrities warm to the notion of being mistaken for someone else. Deschanel infamously went on record to state how annoying she found it, when people mistook her for Katy Perry. However, the
New Girl
actress soon grew
accustom to the mistake.
"I was relieved because everyone kept saying 'this girl looks so much like you. And then I met her and I was like, 'Thank God she's attractive!' I was worried she was gonna be an unattractive person."
Susan Surrandon and Sigourney Weaver.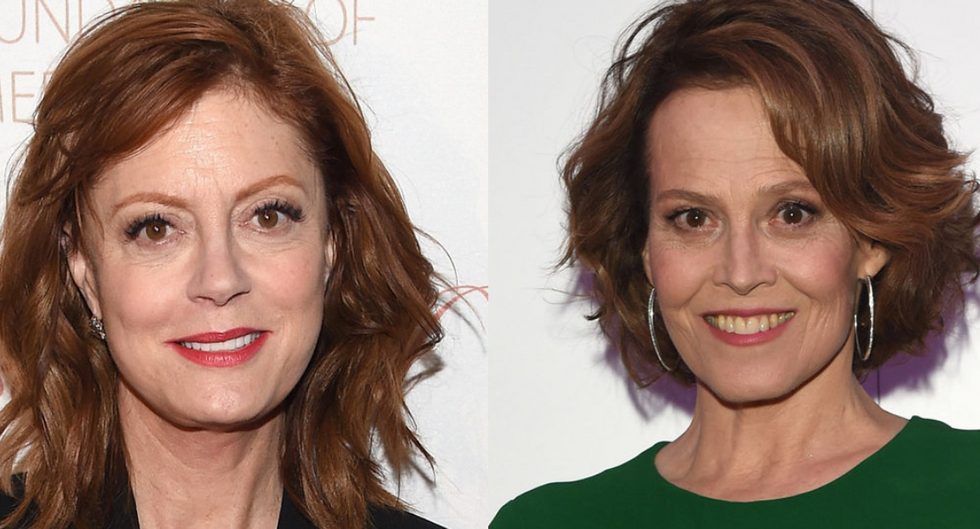 At the Glamour Women of the Year Awards in 2016, Sarandon admitted that she and Weaver are often mistaken for each other, Sarandon has even taken credit for Weaver's iconic performance in
Alien.
"I wanna just clarify a few things. Sigourney may have left the stage but we are two different people. I have taken credit for 'Alien' many times and she's signed autographs for me." Sarandon has even referred to Weaver as her 'Bad ass alter-ego'
Chelsea Handler and Elizabeth Banks.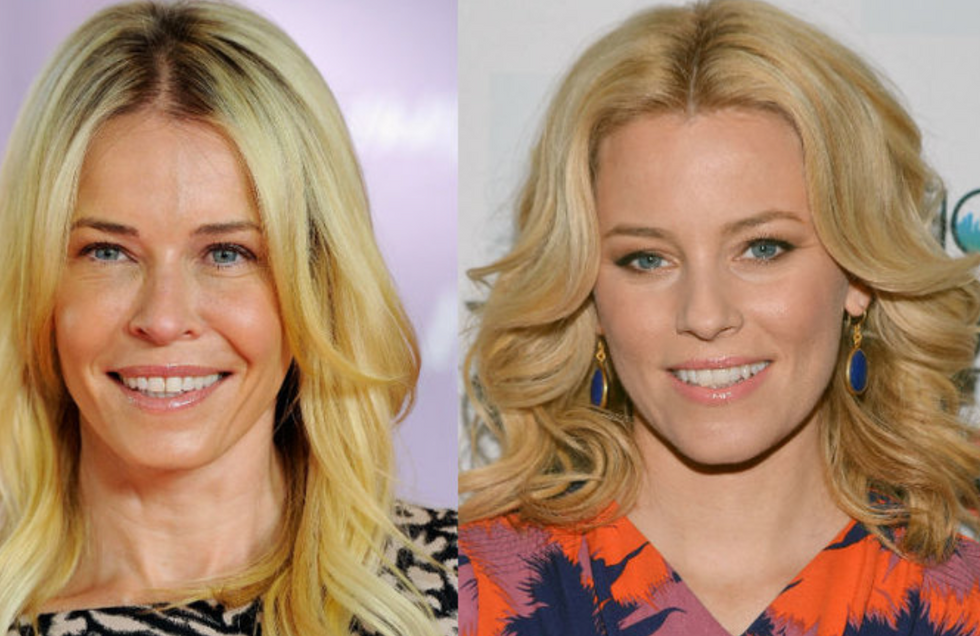 Banks has admitted on many occasions that she often pretends to be the comedienne when she is mistaken for her. Even admitting that she does it as to not upset any mistaken fans. How kind of her!
Jeffrey Dean Morgan and Javier Bardem.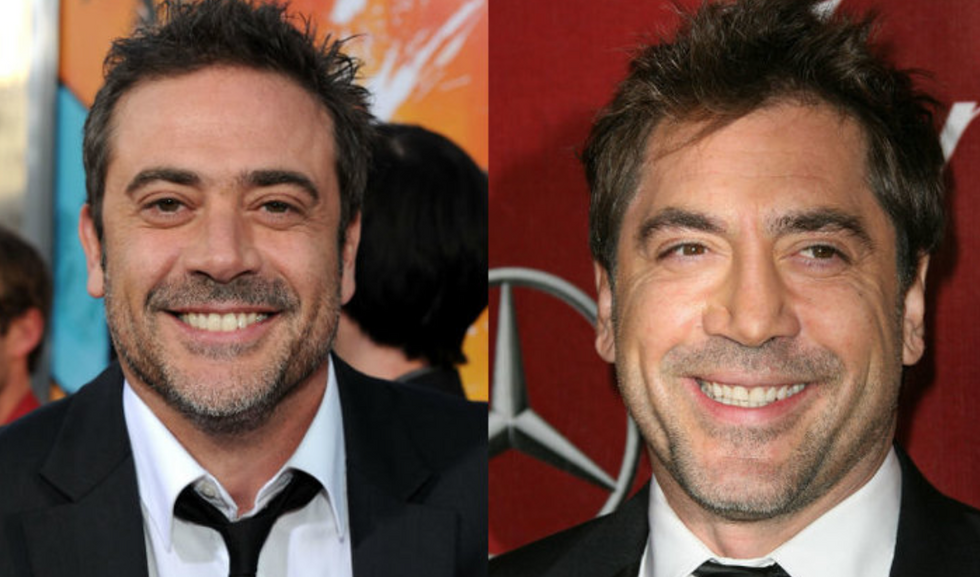 I mean, this one is simply uncanny! I wonder which one is the evil one?
Jessica Chastain and Bryce Dallas Howard.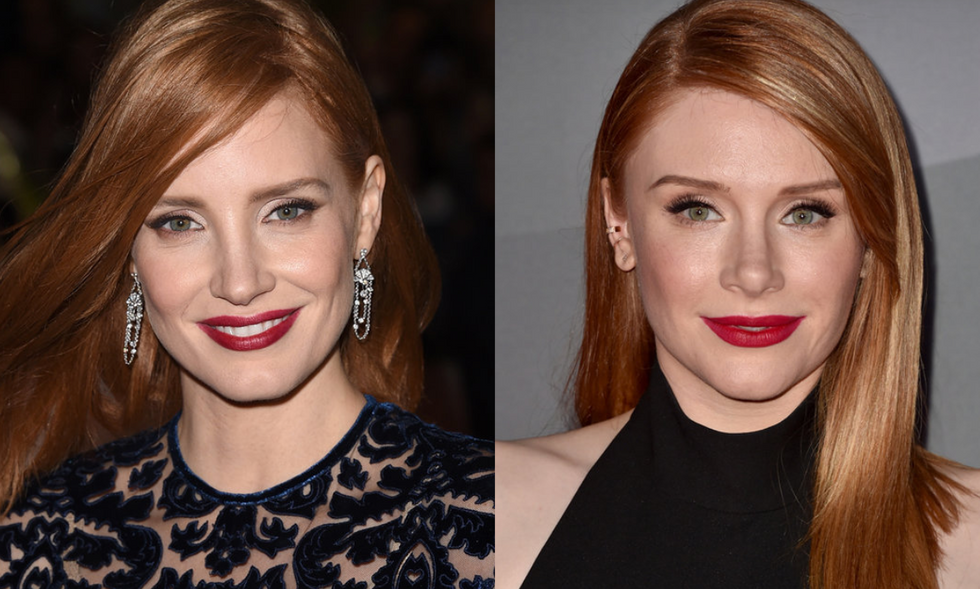 These two actresses starred alongside each other in the Oscar-nominated film
The Help,
and since then, their similarities have only grown. But it appears that both Chastain and Howard are in on the joke. Chastain even shared
this hilarious post on Twitter.
Penelope Cruz and Salma Hayek.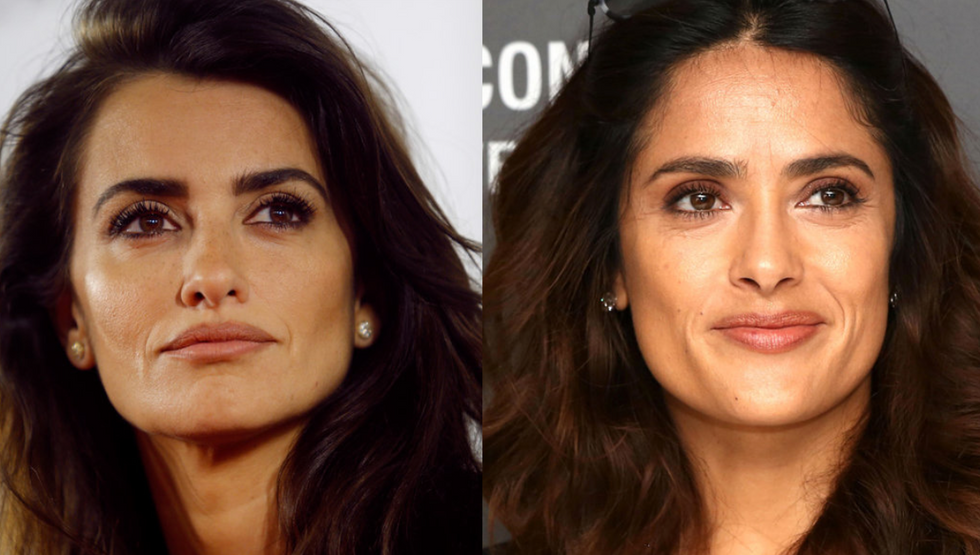 These two were actually mistaken on the official Instagram account for the Oscars, back in 2014. But in real life, they are very close friends and often take selfies with each other. Maybe just to keep confusing people?
Leelee Sobieski and Jennifer Lawrence.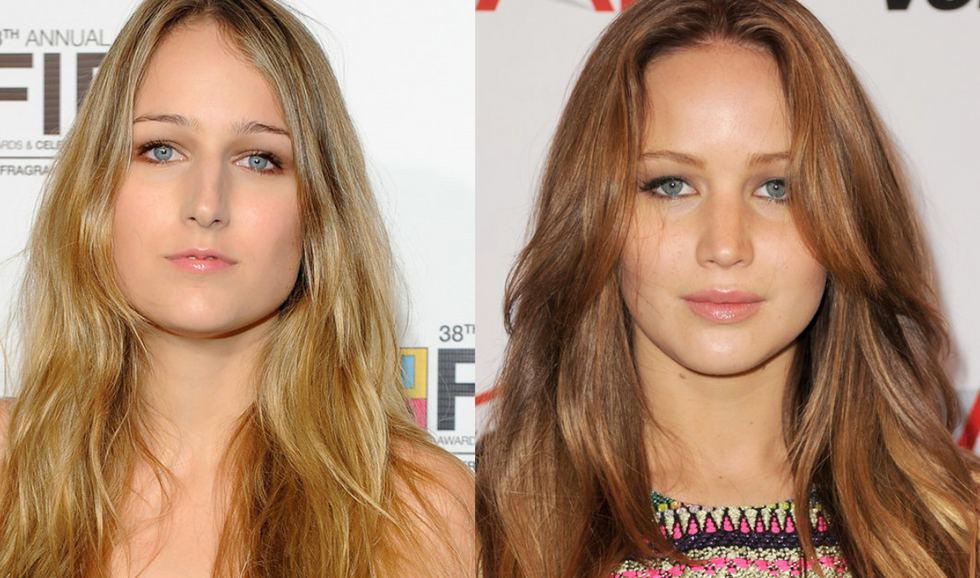 Before Lawrence became the star she is, Sobieski was ruling the Hollywood scene and the similarities in their appearance are uncanny. Sobieski no longer works in Hollywood, instead deciding to now focus on her growing family.
Jesse Eisenberg and Michael Cera.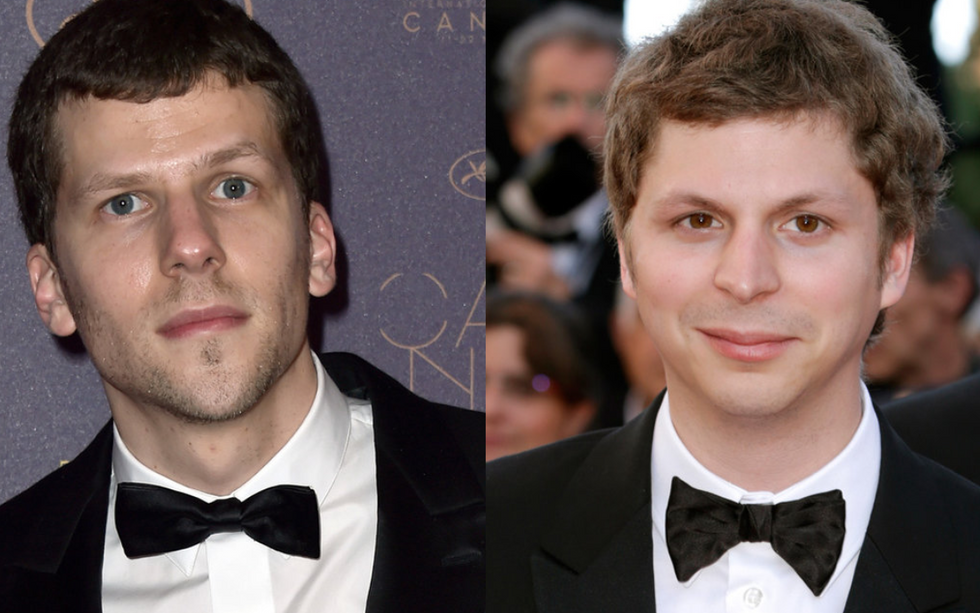 Both known for playing the adorable nerdy type, these actors are also heavily mistaken for each other. But Cera also gets mistaken for Jon Heder. So maybe there's just something in the water in Hollywood.
Jennifer Connelly and Demi Moore.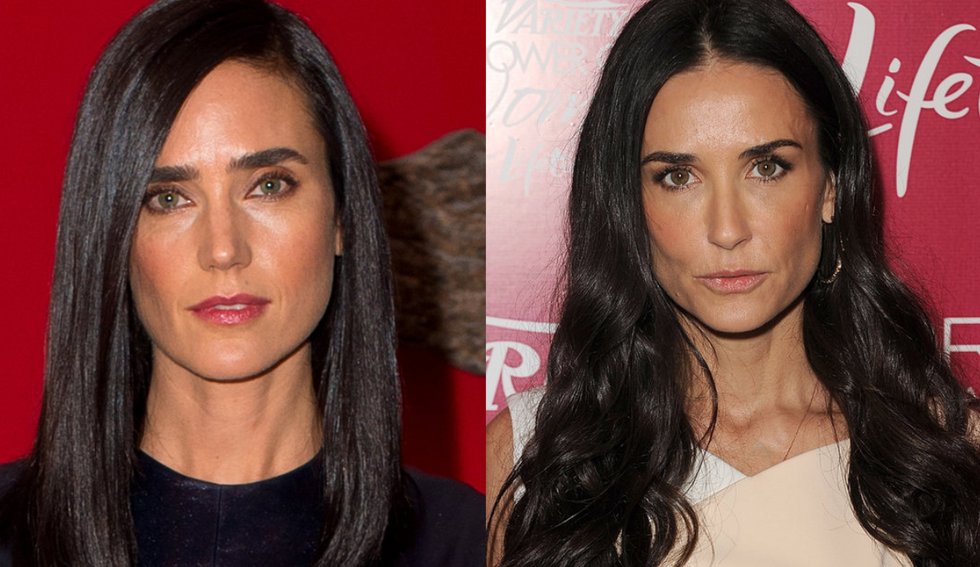 If it wasn't for Connelly's beautiful eyebrows, these two could be twins. Or at least sisters.
Nina Dobrev and Victoria Justice.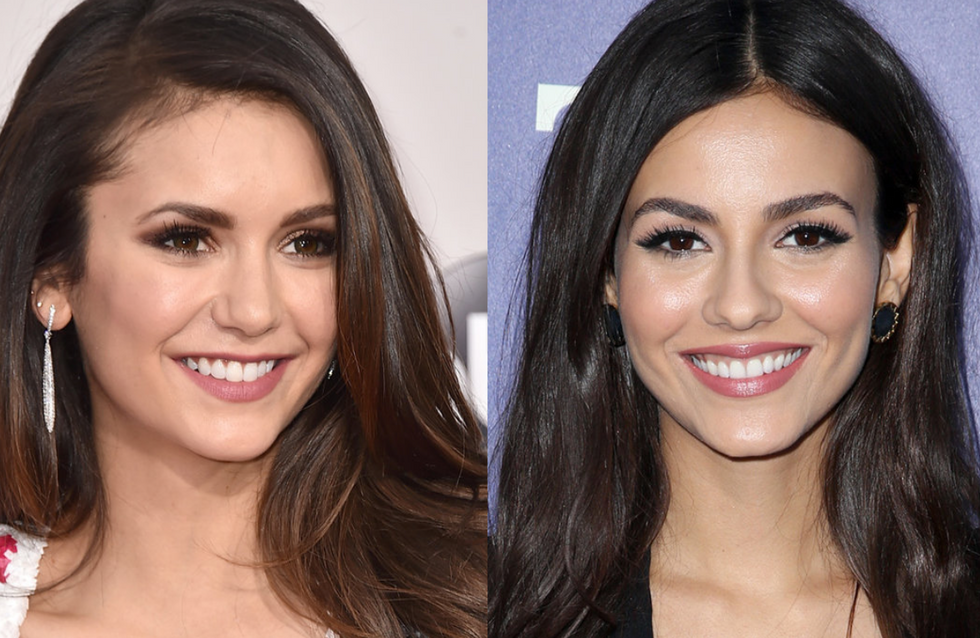 Justice is literally a doppelgänger, quite ironic when considering that Dobrev played her own doppelgänger in the show
The Vampire Diaries.
They could have just hired Justice.
Mark Wahlberg and Matt Damon.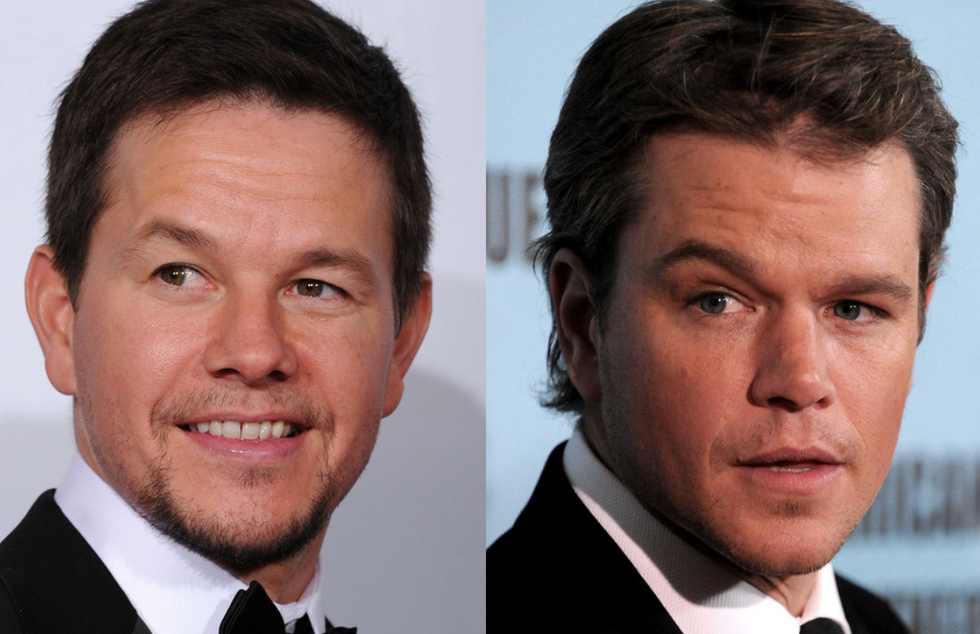 Probably one of the most infamous Hollywood doppelgängers, even Damon has suffered an identity crisis over the mistake.
But these two have it all planned out.
"Mark and I have a deal. If we're mistaken for one another, we have to be as polite as possible."
Millie Bobby Brown and Natalie Portman.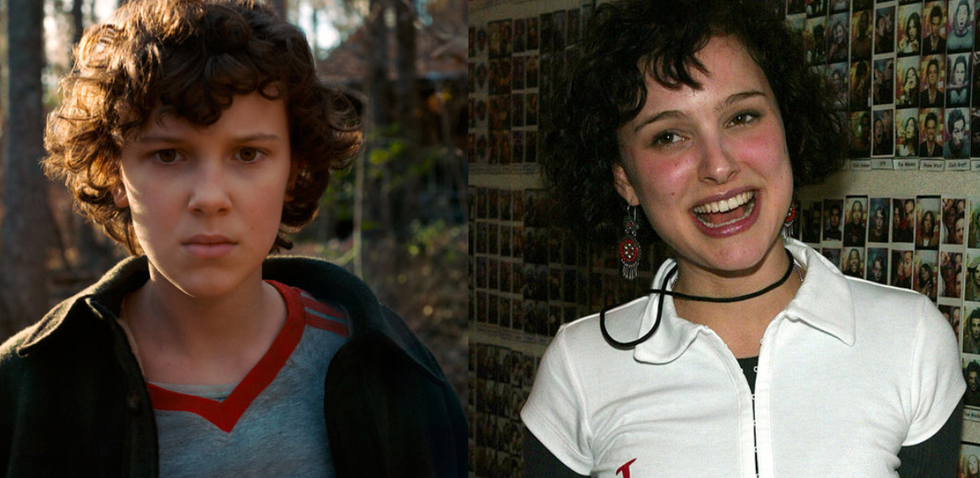 Another Portman clone, the upcoming star of
Stranger Things
definitely channelled the actress in her season 2 performance. Maybe they can play sisters some time?
Daniel Radcliffe and Elijah Wood.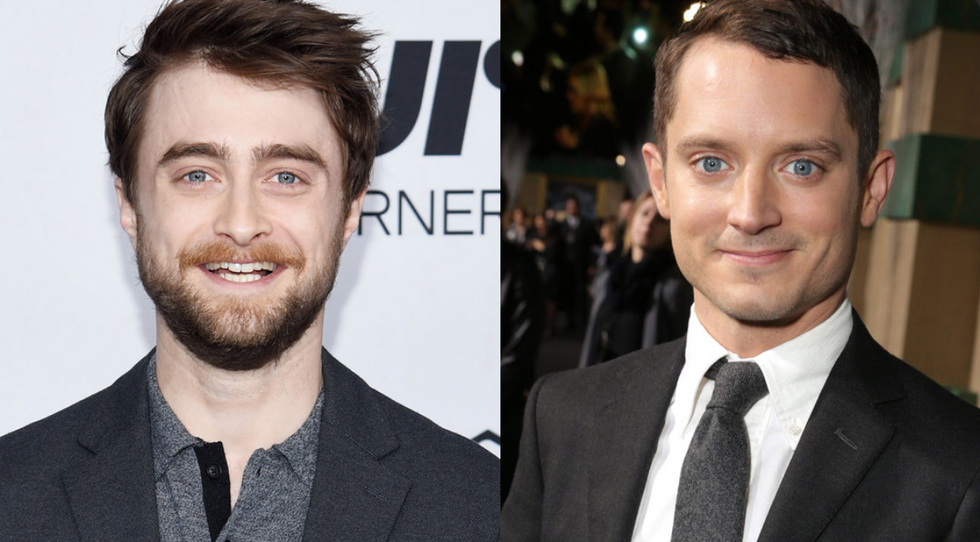 Another one I don't get. The only similarity between them is that they both were the star of a blockbuster fantasy saga!
Margot Robbie and Emma Mackey.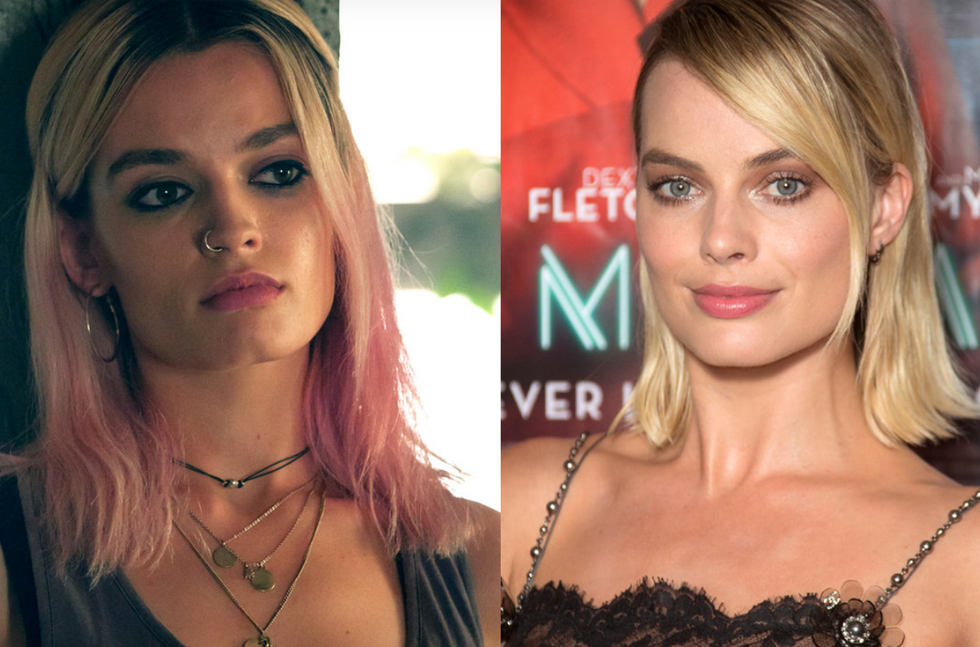 Robbie shares
a lot
of similarities with Emma Mackey, who is currently starring in the hit Netflix show,
Sex Education.
I mean, the likeness is uncanny!
Selena Gomez and Lucy Hale.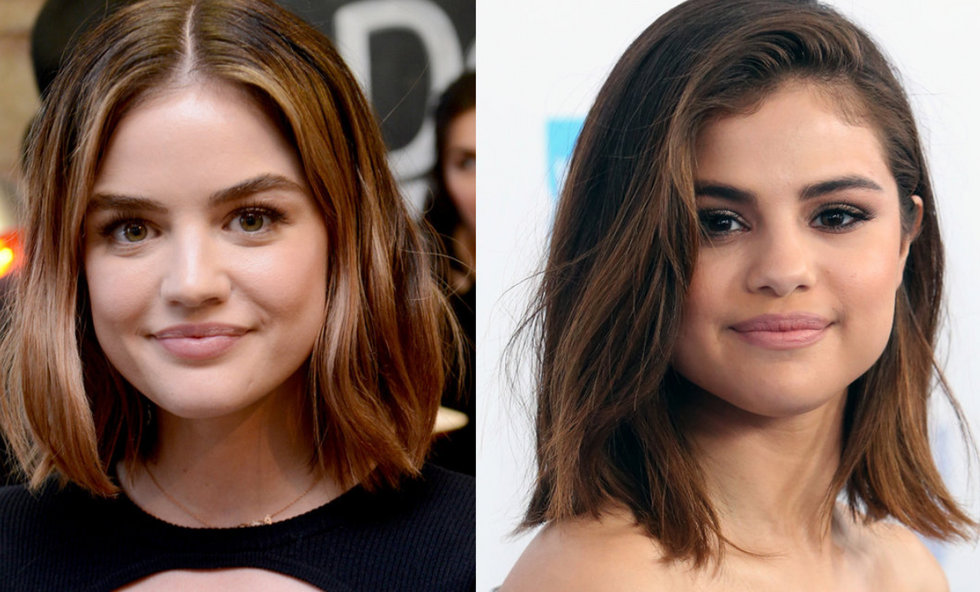 The
Pretty Little Liars
actress has often spoken out about how she is mistaken for Gomez. And, can you blame them? They look almost exactly alike!
Although we like to tell ourselves nobody could ever look as good as our favorite celebrities, the truth is there are people out there rocking the exact same face!
And it's not just celebrity lookalikes, regular people have been popping up all over the place looking like some of our best-loved stars...
Take bodybuilder Janice Garay for example...
It didn't take long for curious Instagrammers to start flooding in, she now has over 230,000 followers!
Her look is even classic JLo!
Despite competing in bodybuilding competitions a few times a year, the mom rarely posts workouts on Instagram.