Jennifer Lopez has been a household name since the mid-nineties and has given us multiple banging tunes and feel-good movies. But perhaps the most surprising thing about her? She just turned fifty years old. We know, we can't believe it either.
Viewers were absolutely stunned this year when J-Lo starred in feminist-stripper flick Hustlers. Not only was the movie incredible, but J-Lo's dance moves made our jaws drop. And now in an interview with GQ, she's revealed some behind-the-scenes gossip about the movie, her relationship with A-Rod, her decision to play the Superbowl - and even her paycheck.
Born in 1969 in The Bronx, New York, Jenny From The Block has had an incredible career.
She rose to fame playing the lead role in the 1997 Selena biopic, and, since then, has had an incredible array of hit songs and movies.
In recent years, she's taken a backseat on the acting and singing.
But she's still a regular on our screens, particularly thanks to her role as a judge and coach on American Idol. 
But there's another reason that J-Lo is a household name.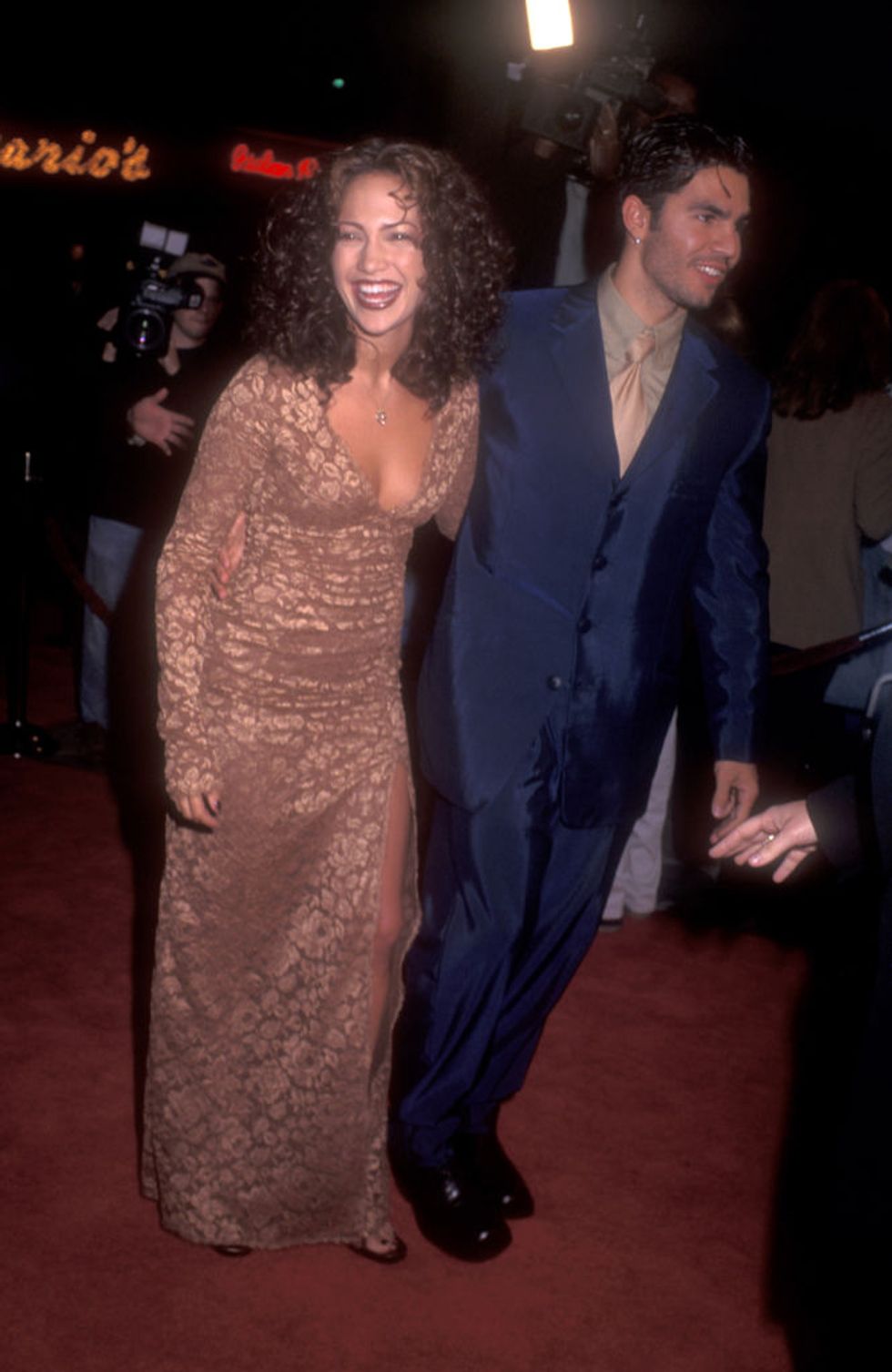 via: Getty Images
Alongside her impressive career, Lopez is also famed for a string of high-profile relationships. Her first was Cuban waiter, Ojani Noa, to whom she was married between 1997 and 1998. The pair had one of the very first messy celebrity divorces that have now become a staple of celebrity culture - so we have a lot to thank them for!
Following this divorce, was her first of a string of power-couple pairings.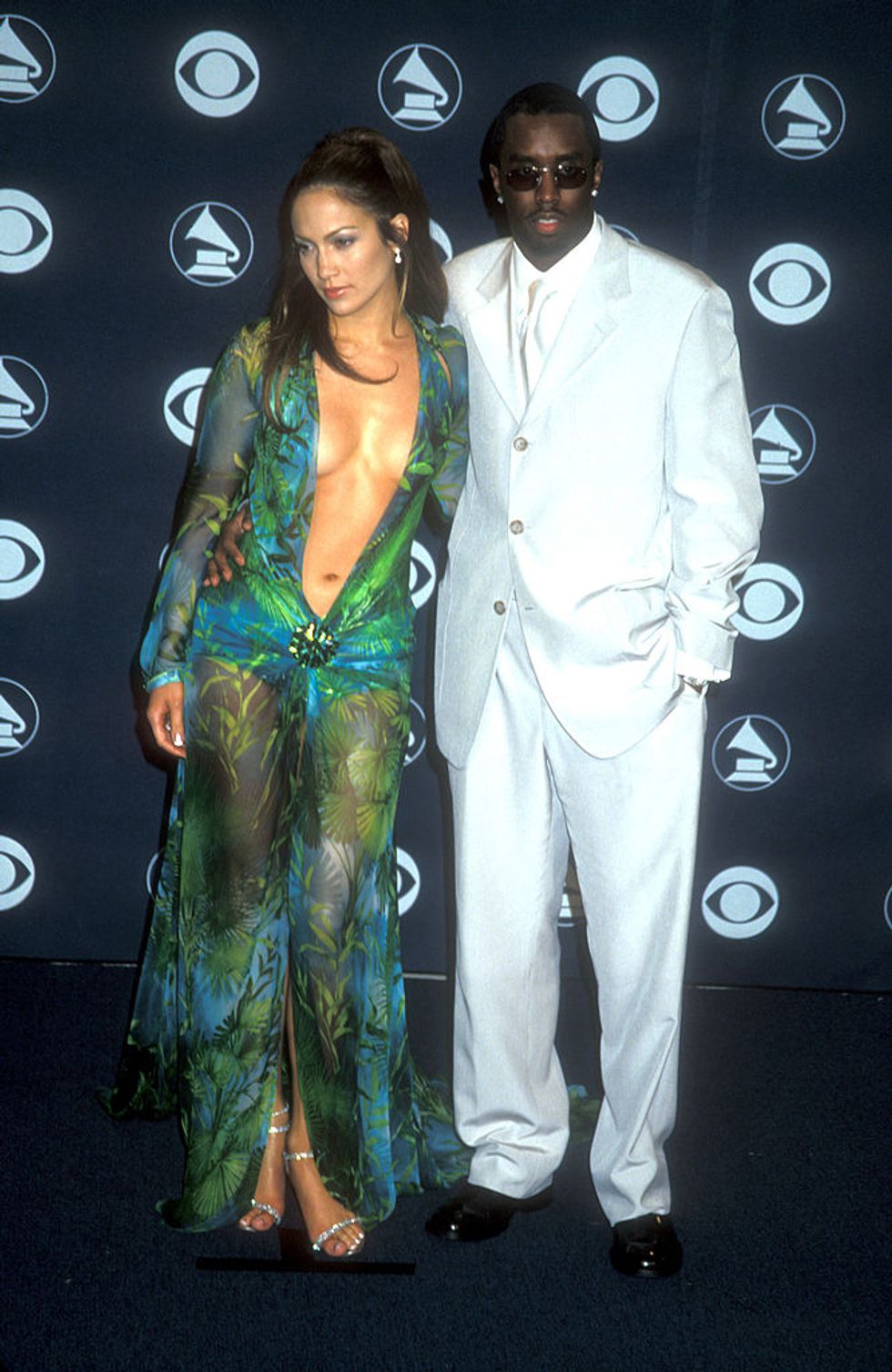 via: Getty Images
Lopez began dating Sean Combs (better known as P-Diddy) in 1999 and gave us this incredible Grammys look that same year. Internet urban legend claims that this dress was the reason for the invention of Google Images.
Diddy and Lopez also had a messy breakup, involving Diddy's eventual arrest for involvement in a shooting in Times Square.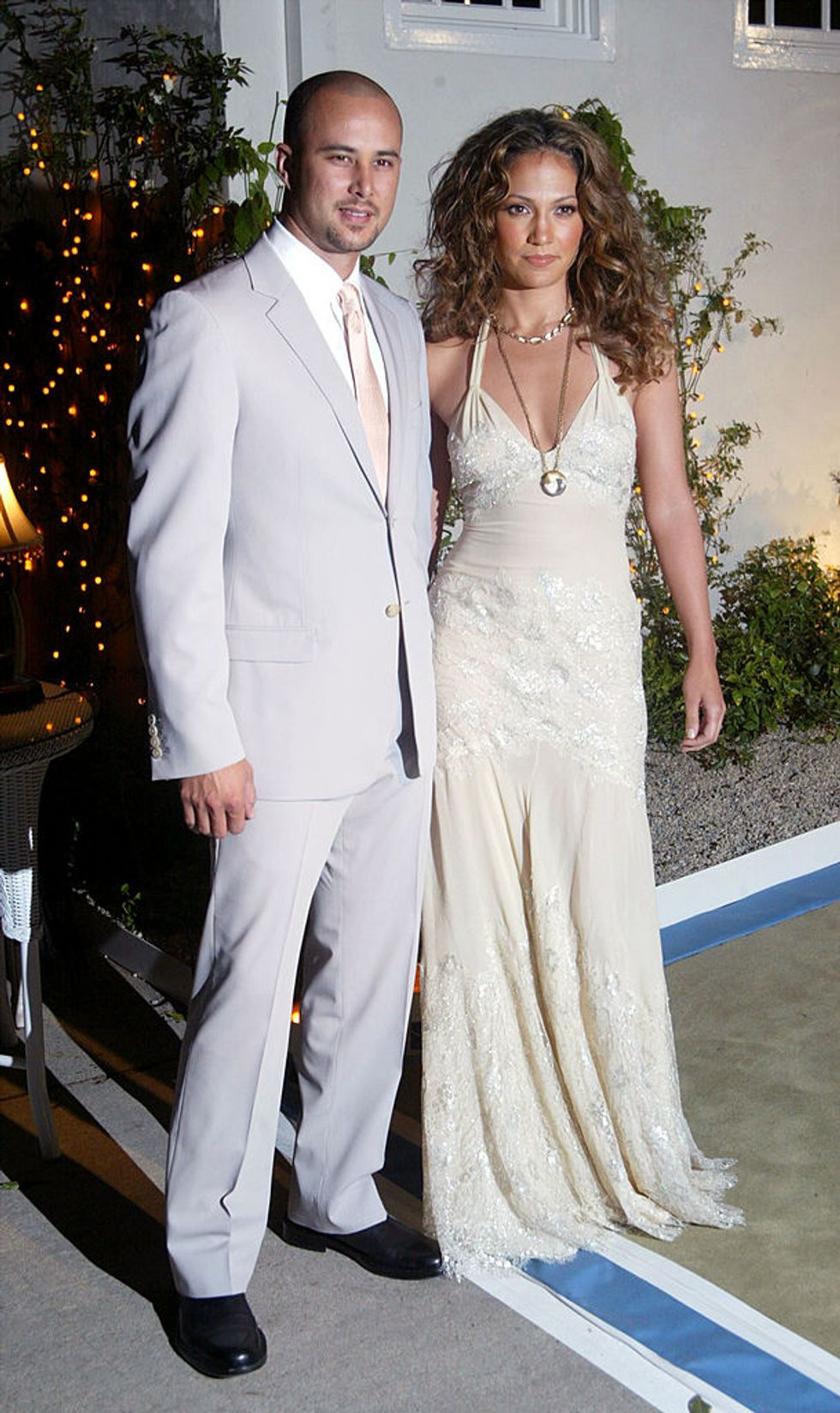 via: Getty Images
After all that drama, she enjoyed a brief dalliance with former back-up dancer, Chris Judd. In fact, the pair enjoyed a whirlwind marriage between 2001 and 2002.
After her second divorce, Lopez began dating actor Ben Affleck.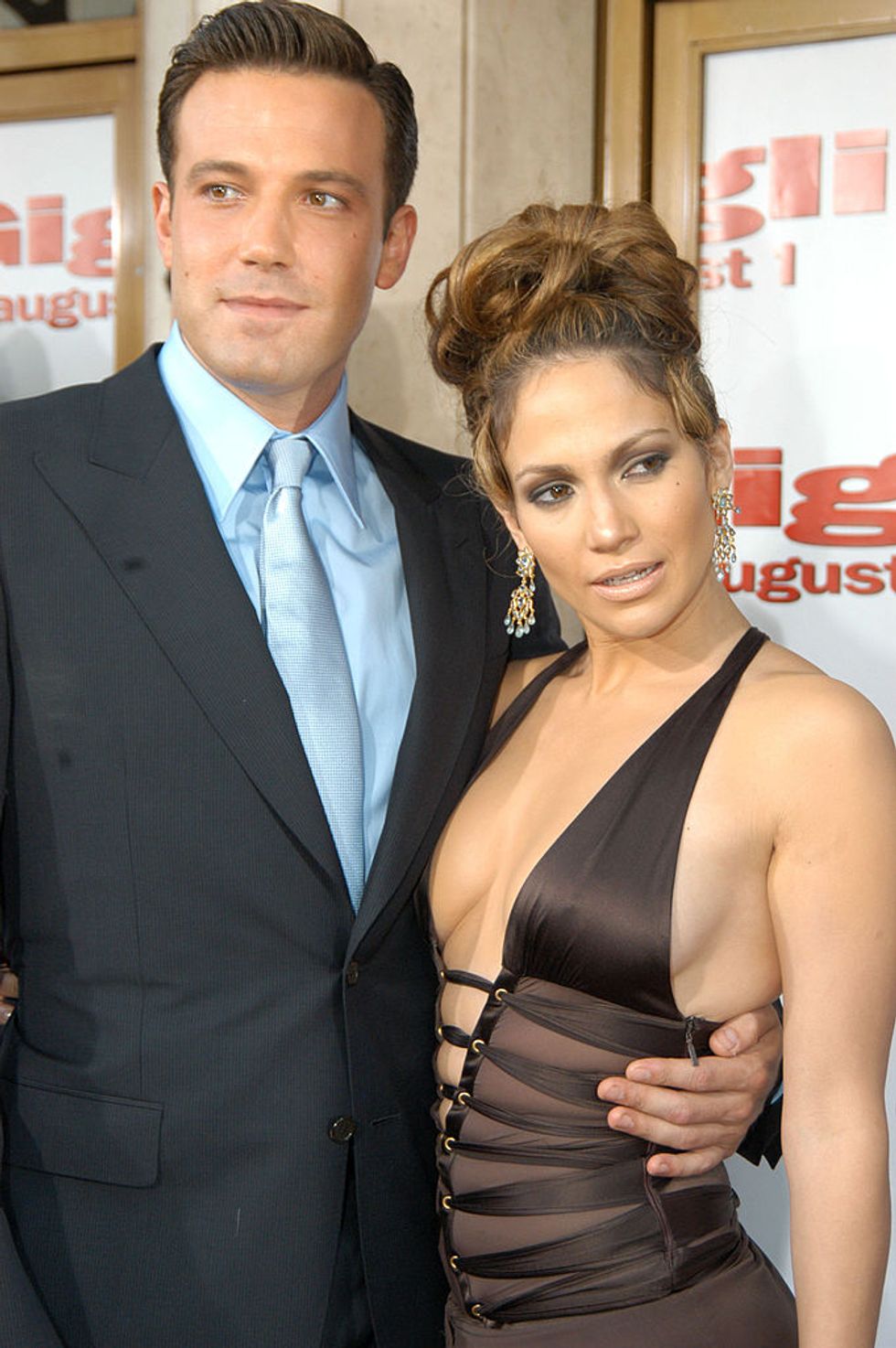 The pair shared one of the very first celebrity couple names - Bennifer. Although the pair were set to marry in 2003, they ended up postponing their wedding just a day before, eventually splitting in January 2004.
Very quickly after breaking up with Affleck, Lopez began dating childhood friend, Marc Anthony.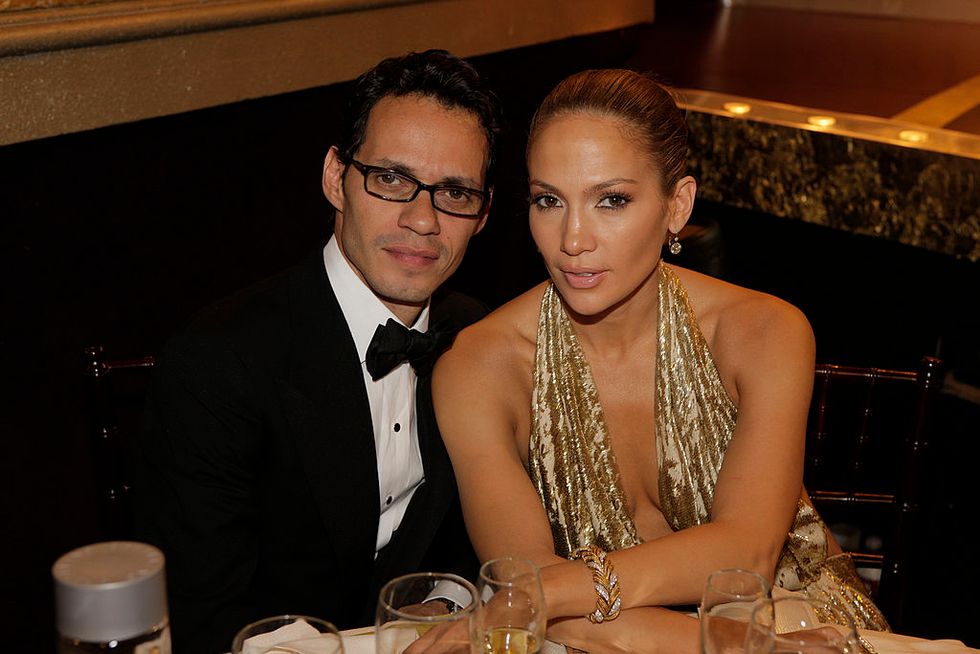 via: Getty Images
So quickly, in fact, that the 2 married in June of the very same year. Anthony already had a pretty illustrious career in the music industry at the time.
In 2007, the pair announced that they were pregnant.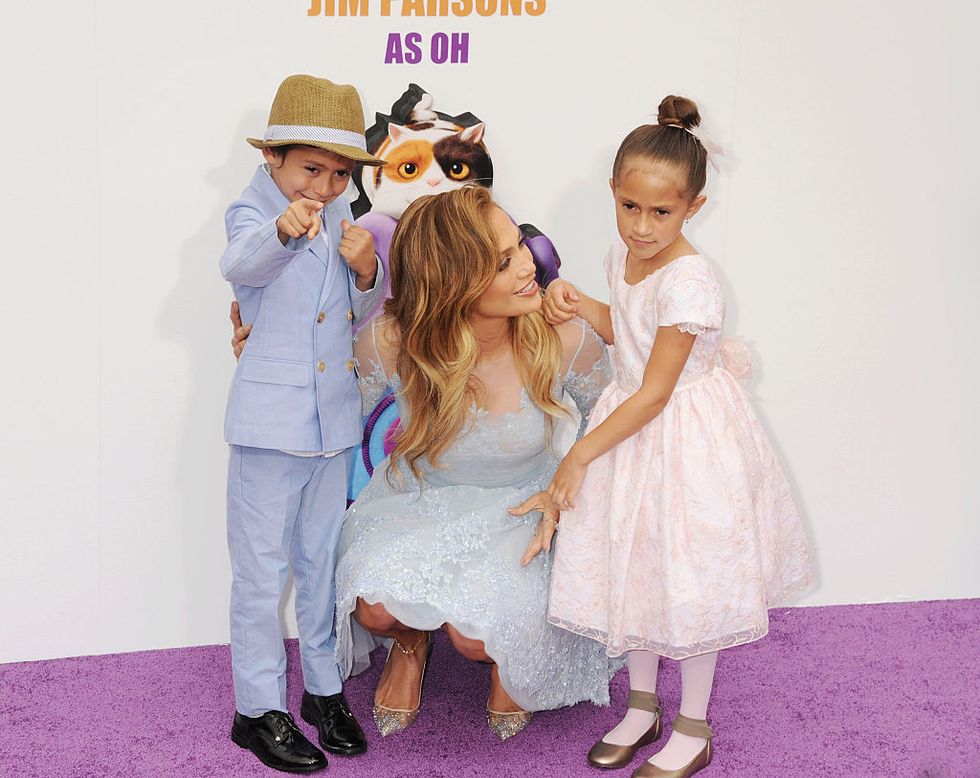 via: Getty Images
Lopez and Anthony's twins were born in Long Island on February 22nd, 2008. The kids are called Emme Maribel and Maximilian David.
Three years later, though, in 2011, Anthony filed for divorce.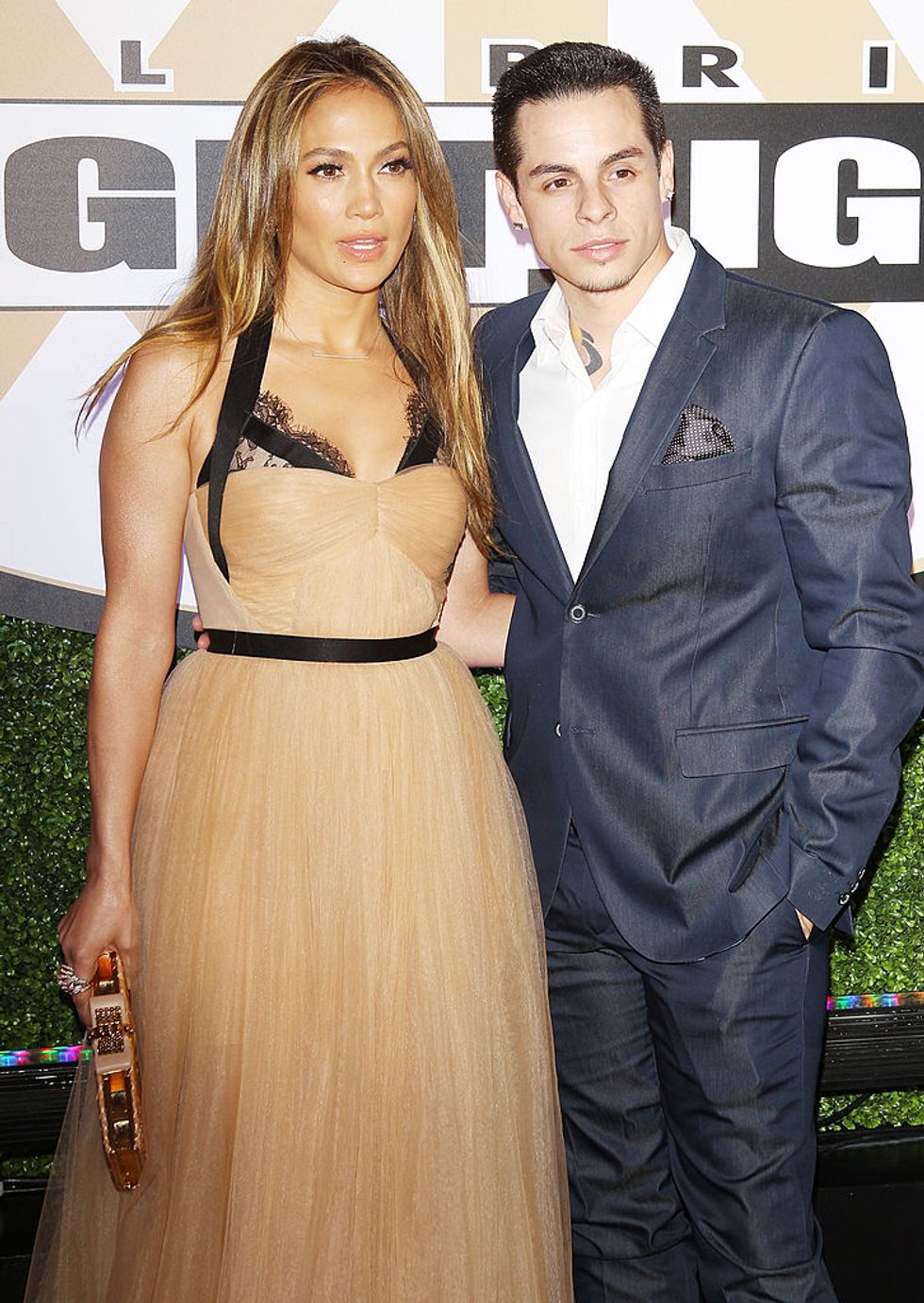 via: Getty Images
Between 2011 and 2016, Lopez had an on-again-off-again relationship with
another 
former backup dancer, Casper Smart.
But that casual fling was quickly put to an end in 2017.
In February of that year, Lopez met New York Yankees baseball player, Alex Rodriguez, and the pair quickly began dating. And the couple is still going strong to this day.
2019 has been a stellar year for Lopez.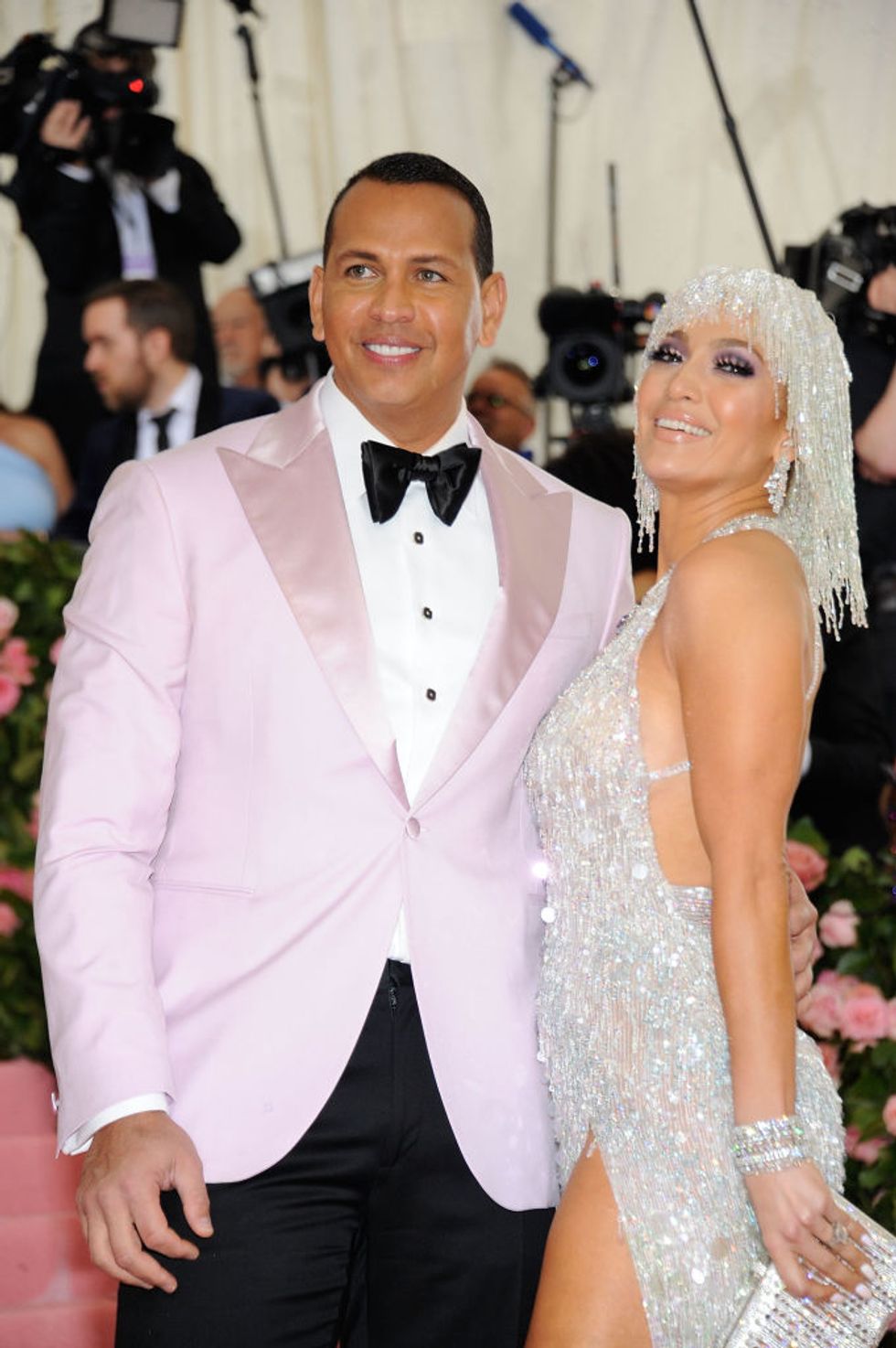 via: Getty Images
Alongside
romantic fulfillment,
she's shocked the world by being the
hottest fifty-year-old
of all time. But on top of that, she's starred in one of the best movies of the year, 
Hustlers.
Hustlers was a massive critical and commercial success.
via: IMDB
And to make the story even more exciting? It was based on a true story.
Hustlers 
is about a group of New York strippers who created an elaborate scam to steal money from their hapless customers.
There's a lot to love about the movie.
For one thing, the choreography is incredible - and just a little bit inspirational, too.
The movie had an amazing cast.
Alongside Lopez, the movie starred Constance Wu, Keke Palmer, Lilly Reinhart, Julia Stiles, Cardi B, and even
Lizzo.
But there's no denying who stole the show.
Jennifer Lopez's role as the badass, Ramona was the highlight of the movie for many.
And now J-Lo has spoken out about her most challenging role yet.
"That's the Jenny From the Block. I do what I want, I do what I love. But it was kind of a really different mindset to get into to play Ramona."
"Whether she was doing great things or bad things, she was very clear about what she wanted and what her goals were."
"And that she could do it on her own. Like, you never see a man in her life. There's men. But she was so self-sufficient."
She thinks this female focus in important.
"For me, who grew up with my sister sleeping in the same bed, and then went from one relationship to the other, playing that character, and having to be that independent and in charge, I was just like, 'God, this is so empowering.'"
"This is our movie where we run s**t."
"And they kind of took ownership of that. We've been watching men take advantage of women in movies a long time. And so it was a fun kind of ride to see the tables turn."
Lopez also opened up about her relationship with Rodriguez.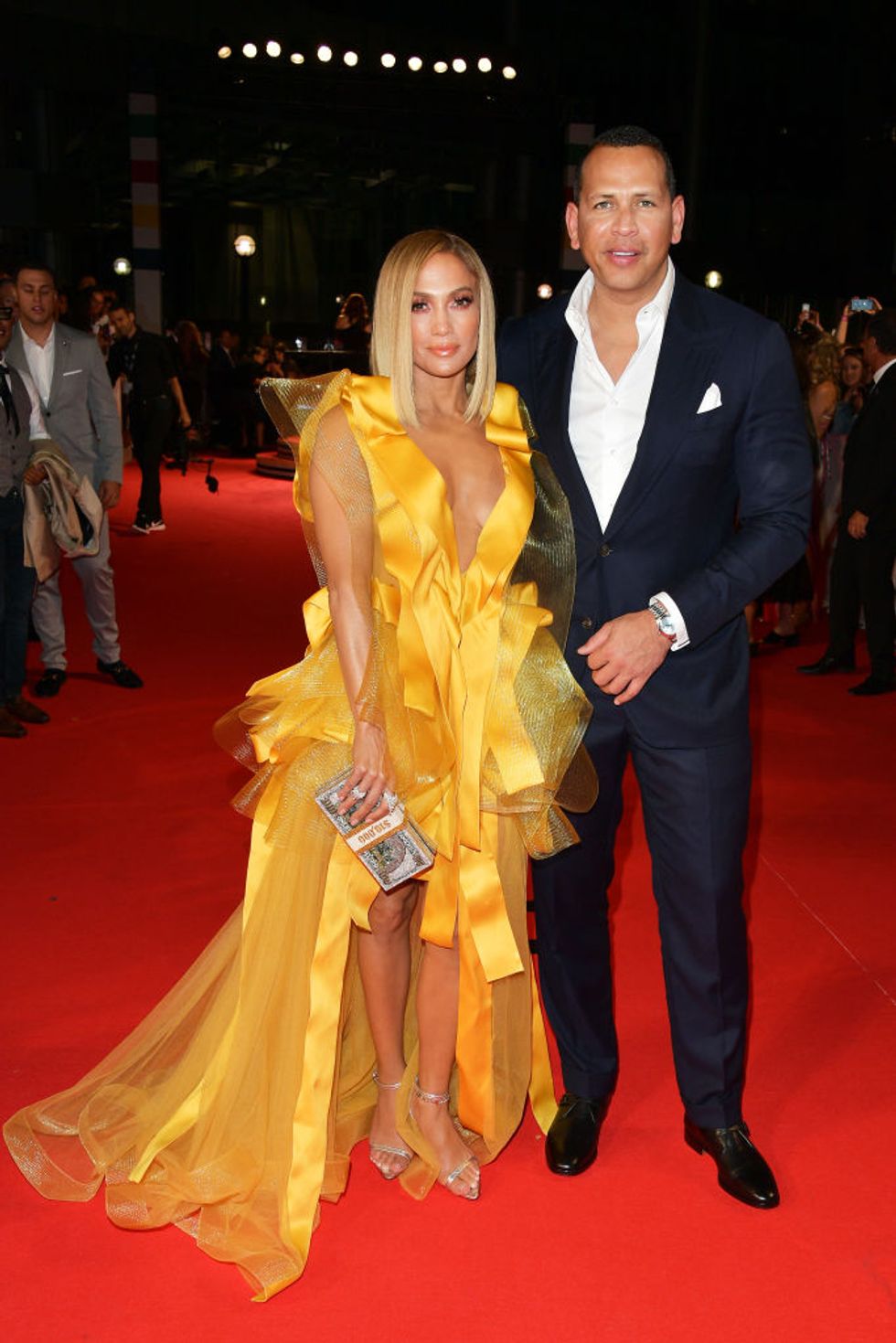 via: Getty Images
"We're really alike in our drive, in our ambition. He's an athlete. He wanted to be the best. I'm the same way. I just want to be great at what I do. We're both like that. We're both super-hard workers. We're driven by our passions. And we have a tremendous amount of respect for each other."
Since Hustlers, J-Lo has faced a certain controversy.
After it was turned down by
Rihanna,
it's been confirmed Lopez is playing the coveted SuperBowl halftime show.
She's set to perform alongside Shakira.
"I feel that it's a great thing to have two Latina women in Miami headlining the Super Bowl, and what we could do with those 12 to 14 minutes to make people understand our worth and value in this country. I think it could be a really beautiful celebration," Lopez opened up.
"I understand people not wanting to do it."
"Everybody has to make their own choices. They have to feel good about what they're doing. I feel like it's an amazing platform and one of the biggest in the world to put out whatever message you want to put out there. Whatever message of love or — I don't want to give anything away — I think it's taking a chance to do it."
But the biggest revelation from the interview?
That J-Lo didn't get paid for her Hustlers starring role. "I do things because I love them. I didn't get paid a whole bunch of money for Hustlers. I did it for free and produced it. I bank on myself."
It looks like life's looking pretty sweet for J-Lo right now.
And if professional, artistic, and romantic fulfillment weren't enough, she's also absolutely ripped. Scroll on for the pictures that have the whole internet talking.