Jennifer Lopez has always been one of the nation's favorite stars. The singer, best known for her catchy R&B and pop vibes, left her forties in the past yesterday and has never looked better. She is living proof that you can look good no matter what age you are.
Her illustrious career has given us some of the best moments in entertainment history. From ruling the music world with her hit track, "Jenny From the Block," to her debut in the film industry, is there anything that this woman can't do?
Stick with us as we reveal some of JLo's beauty secrets in hommage to her making fifty look strong and sexy.
It all started at the Grammys in 2000.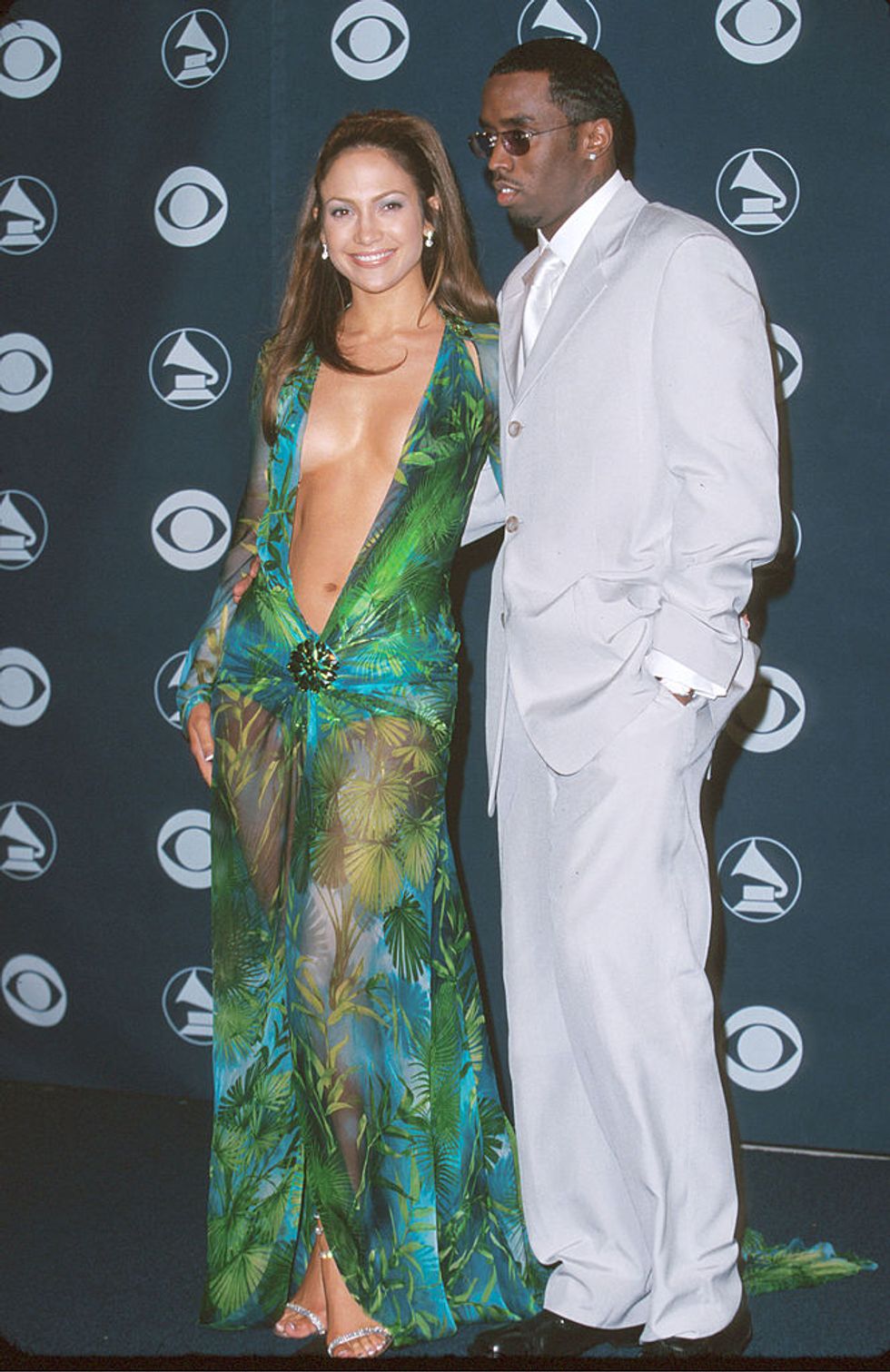 via: Getty Images
Of course
you remember this look. JLo scandalized onlookers with this revealing one piece.
"Who's that on her arm," I hear you ask?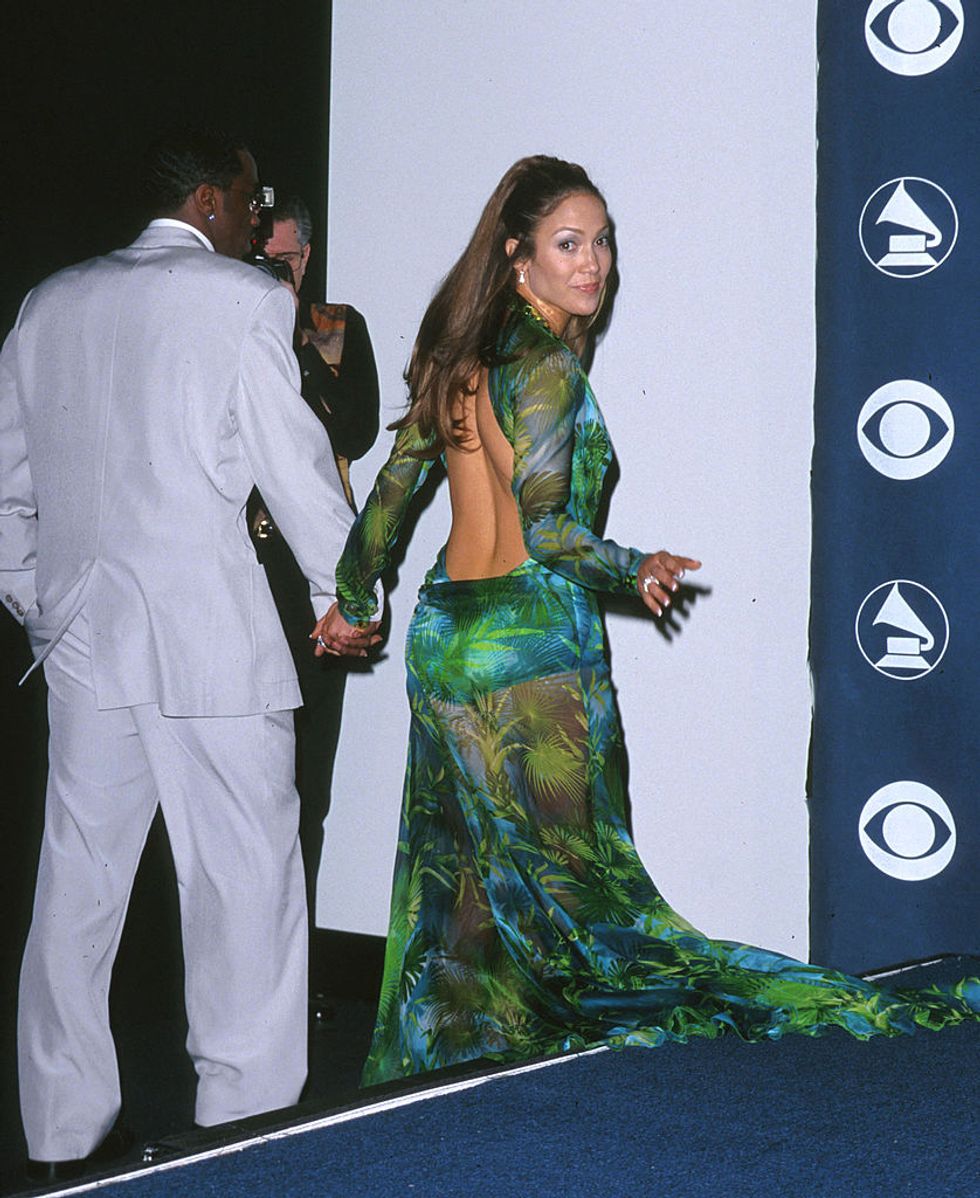 via: Getty Images
That's none other than Sean Combs, also known as "Puff Daddy," but he brought nothing but trouble for JLo, so we don't talk about him.
And then we have the iconic, one-legged jumpsuit.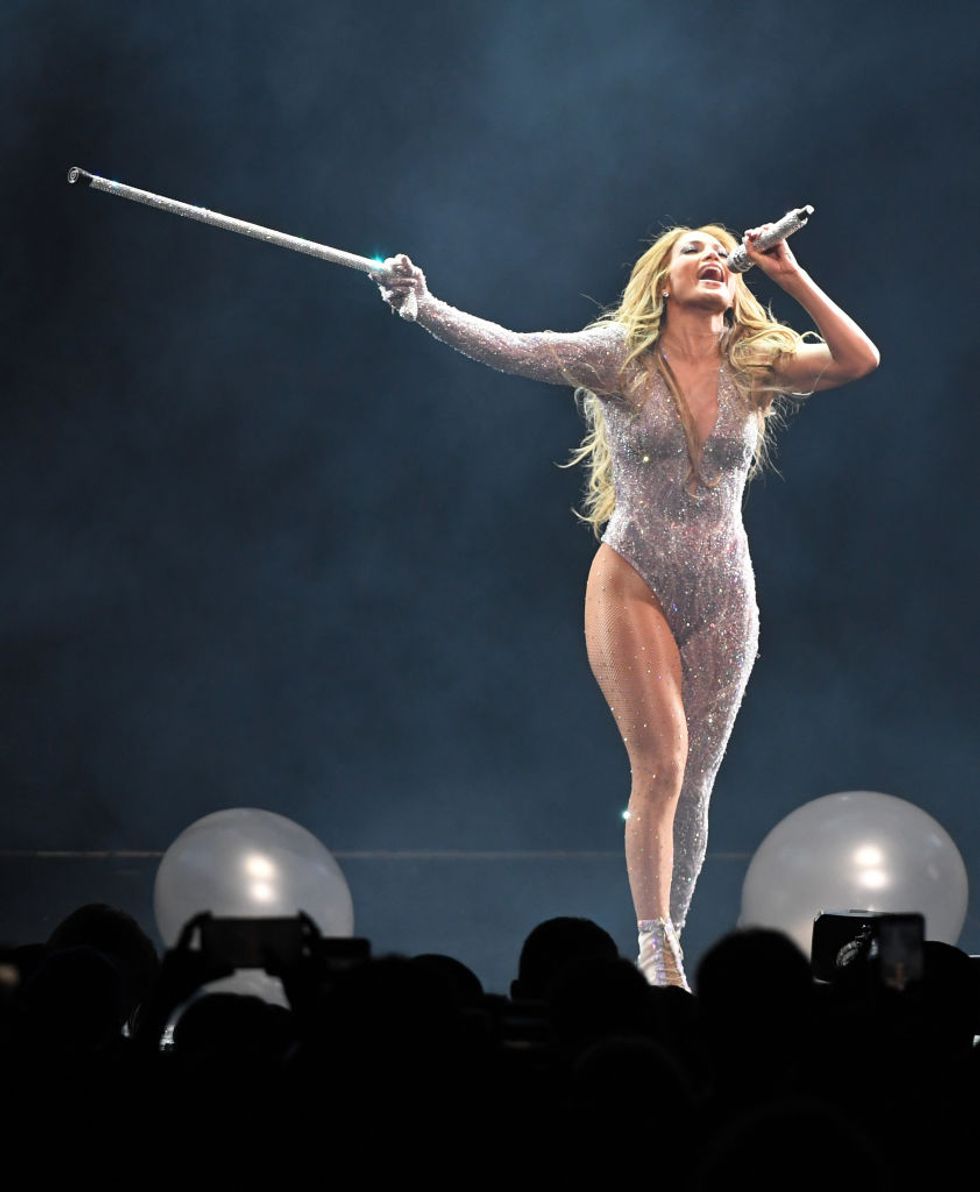 via: Getty Images
During her "It's My Party" tour stop in Los Angeles, Lopez stepped onto the stage in this Versace jumpsuit.
And guess what?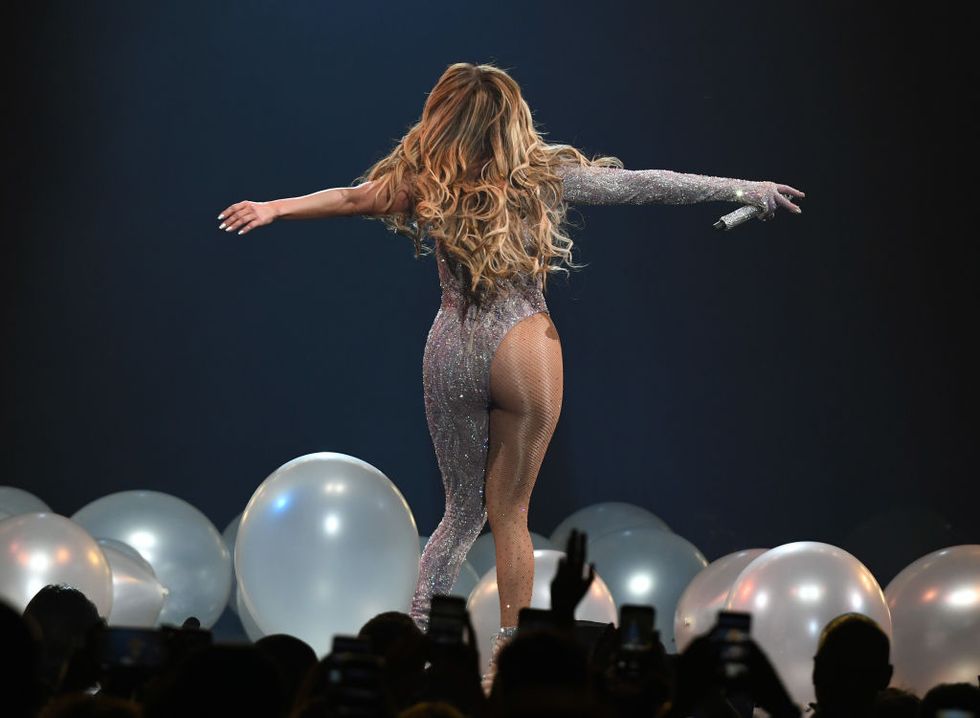 via: Getty Images
The whole thing was covered in Swarovski crystals.
Remember that one time when Jennifer replaced the sun with this dress?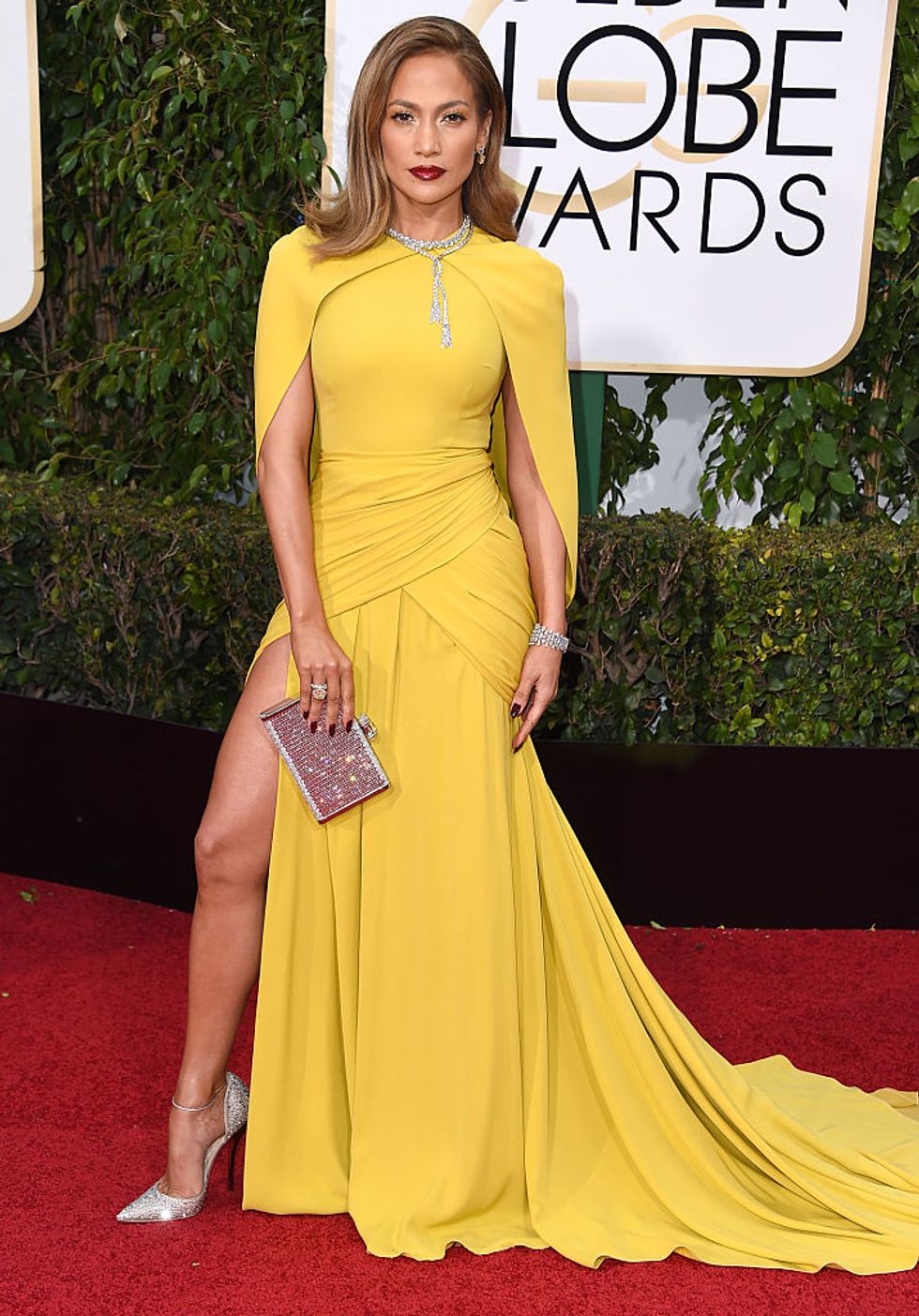 via: Getty Images
This look took the red carpet by storm at the 73rd annual Golden Globes.
Is there anything that JLo can't wear?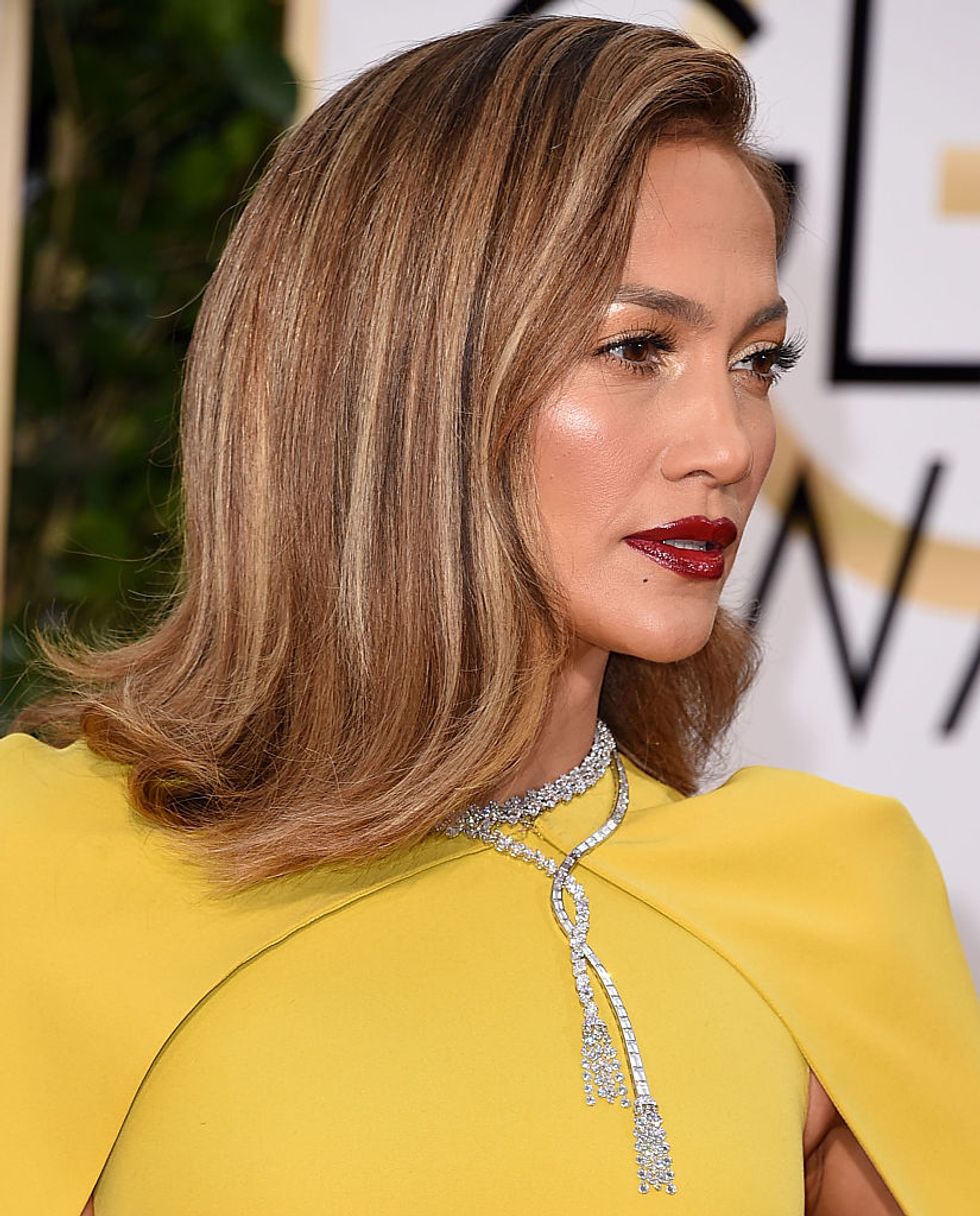 via: Getty Images
We're still recovering from her exuding radiance.
We're never going to forget about this one, either.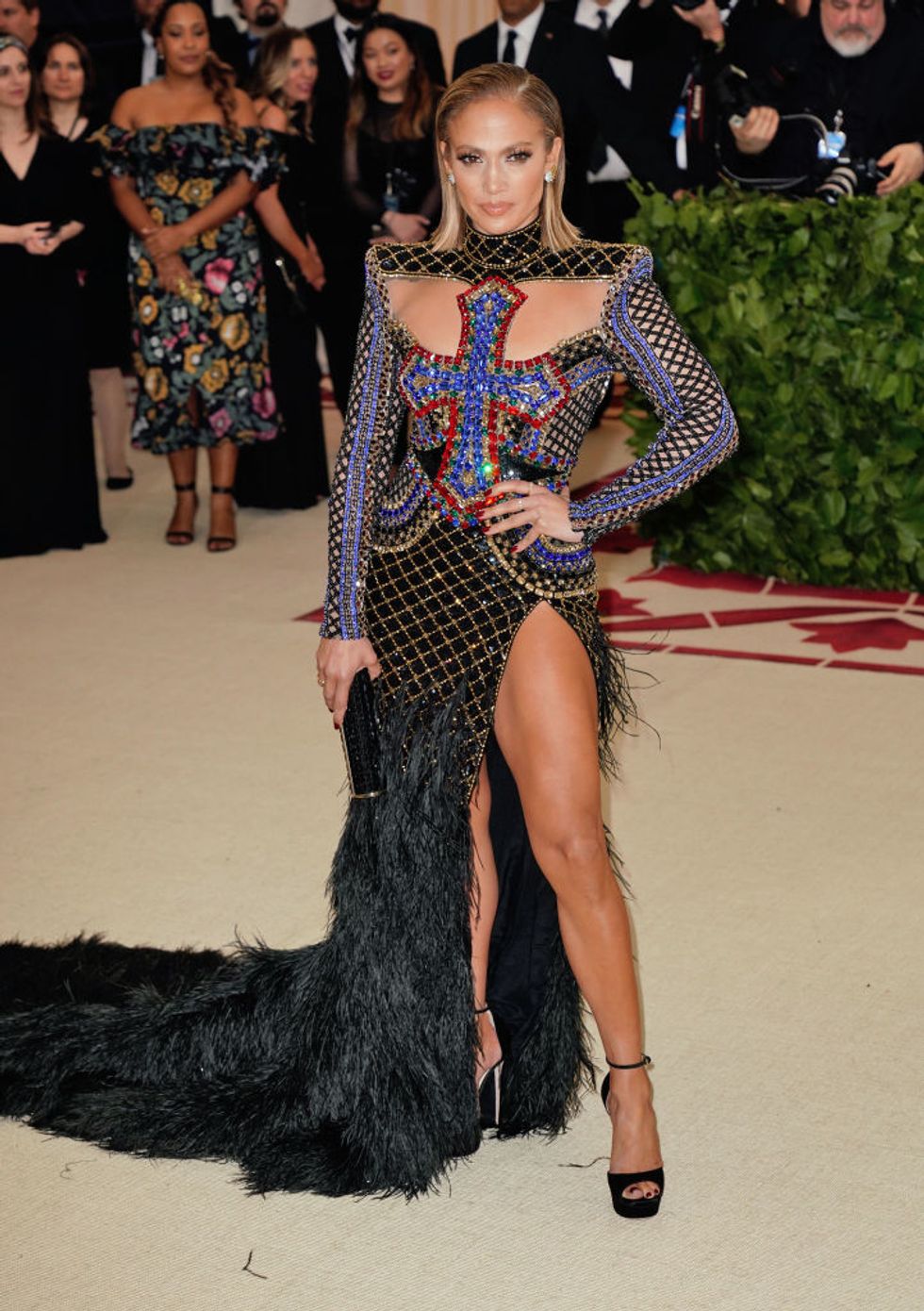 via: Getty Images
As JLo stepped on the scene of the 2018 Met Gala, everyone's heads turned to watch her do her thing in front of the cameras.
We know, we know, JLo is obsessed with exposing one leg.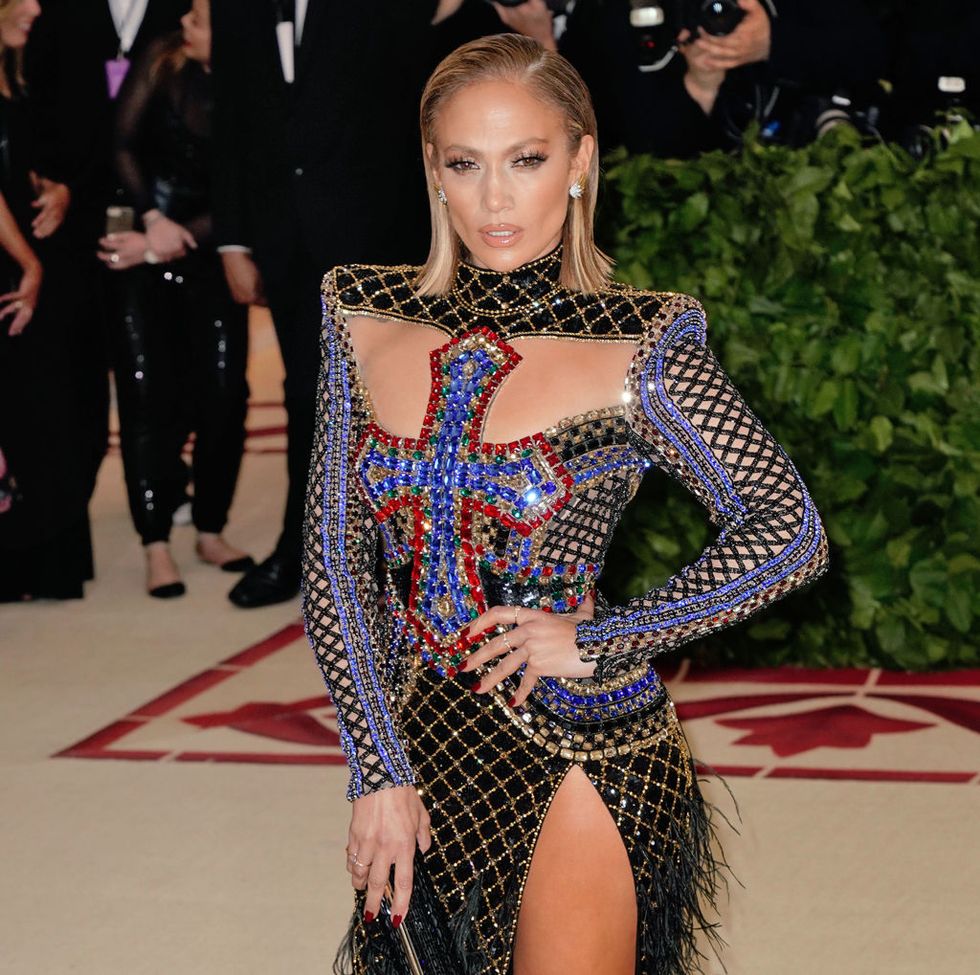 via: Getty Images
But, hey, we ain't mad!
I think you get it, JLo's always looked great.
And decades later, after giving birth to two children, she looks just as good.
And she's revealed how she's done it!
Grab your pens and take some notes, guys! These pointers are going to help you to avoid saggy skin and wrinkles!
Lopez hits the gym as many days as she can.
Now, these three rules are a crucial part of her routine.
To some, it may be a little extreme, but they really do the trick. JLo can vouch for that.
1. No caffeine.
According to Lopez, she hasn't had caffeine "in years!" I wish I had that kind of will-power.
2. No alcohol.
The singer expressed that alcohol really ages the skin as you grow older, so she avoids it.
3. No smoking.
And, finally, she doesn't smoke either. Smoking releases so many hazardous toxins into your body, so it's no wonder that she avoids that. It's key to her youthful and radiant appearance.
And these skincare tips will also save your skin.
According to
People
, JLo has been a proud promoter of glycolic acid as it helps "to get that healthy glow and clear skin."
Taking off your make-up at night also helps.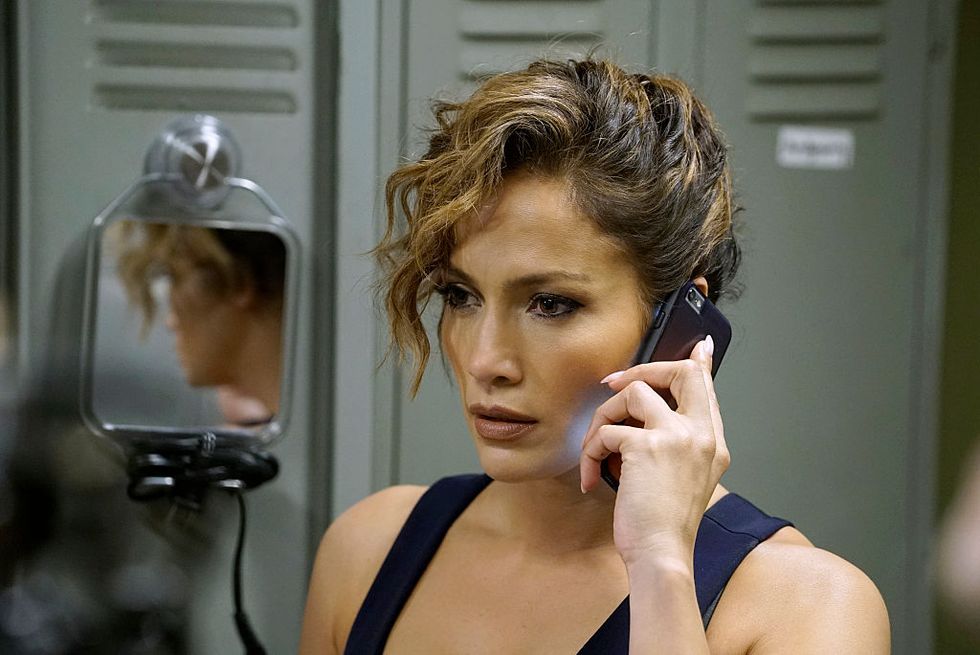 via: Getty Images
This is a tip that echoes around the beauty industry, but now that JLo has confirmed it, we
need
to stick to it. I get that, some days, you might be tired and your bed is calling your name, but, just think about it, when you're fifty, your skin will thank you for cleansing.
Having the right amount of sleep is also an important factor in maintaining a healthy lifestyle.
Yes, you've also heard this one before, but it's so important. Lopez ranks this at the top.
"The number one tip is to always get enough sleep. I can't stress this enough."
"Ideally I would love to get nine or 10 hours of sleep, but either way, I always make sure I get at least eight." I mean, if she can find the time to sleep with her busy schedule, you can too!
And, lastly, we have meditation.
Going about your hectic life can be extremely tiring, so make sure you take the time to relax and center yourself!
Jennifer started meditating regularly back in 2015 and hasn't stopped since!
Well + Good
that: "It sounds like such clichéd bullshit, but it's not; age is all in your mind," so she tells herself that she's "young and timeless" everyday!
We owe a lot to Jennifer Lopez...
look at those abs! If you're not finished obsessing over J-Lo just yet, keep reading! She brought her daughter on stage with her and they sang a duet together. It's too cute - we can't stop watching!!