I'm sure everyone reading this can recall the infamous Jeopardy! theme song. Can you hear it? The age-old tune with its tick-tocking melody playing over and over again in your living room at 7 pm on a Monday night? I know I sure can. Jeopardy! is just one of those constants in life. And while you may not see any quiz show drama flash across your Facebook feed, or pop up during your Instagram scroll-sesh these days, let's just say that you can always count on it to be playing on TV mid-evening with its hundreds of trivia questions stumping viewers across the nation.
Not only is Jeopardy! a constant in many households, but so is its host, seventy-eight-year-old Alex Trebek. The television personality has been a part of the syndicated game show since its revival in 1984.
Yes, you heard that right – 1984! Trebek has been hosting the popular show for over thirty years.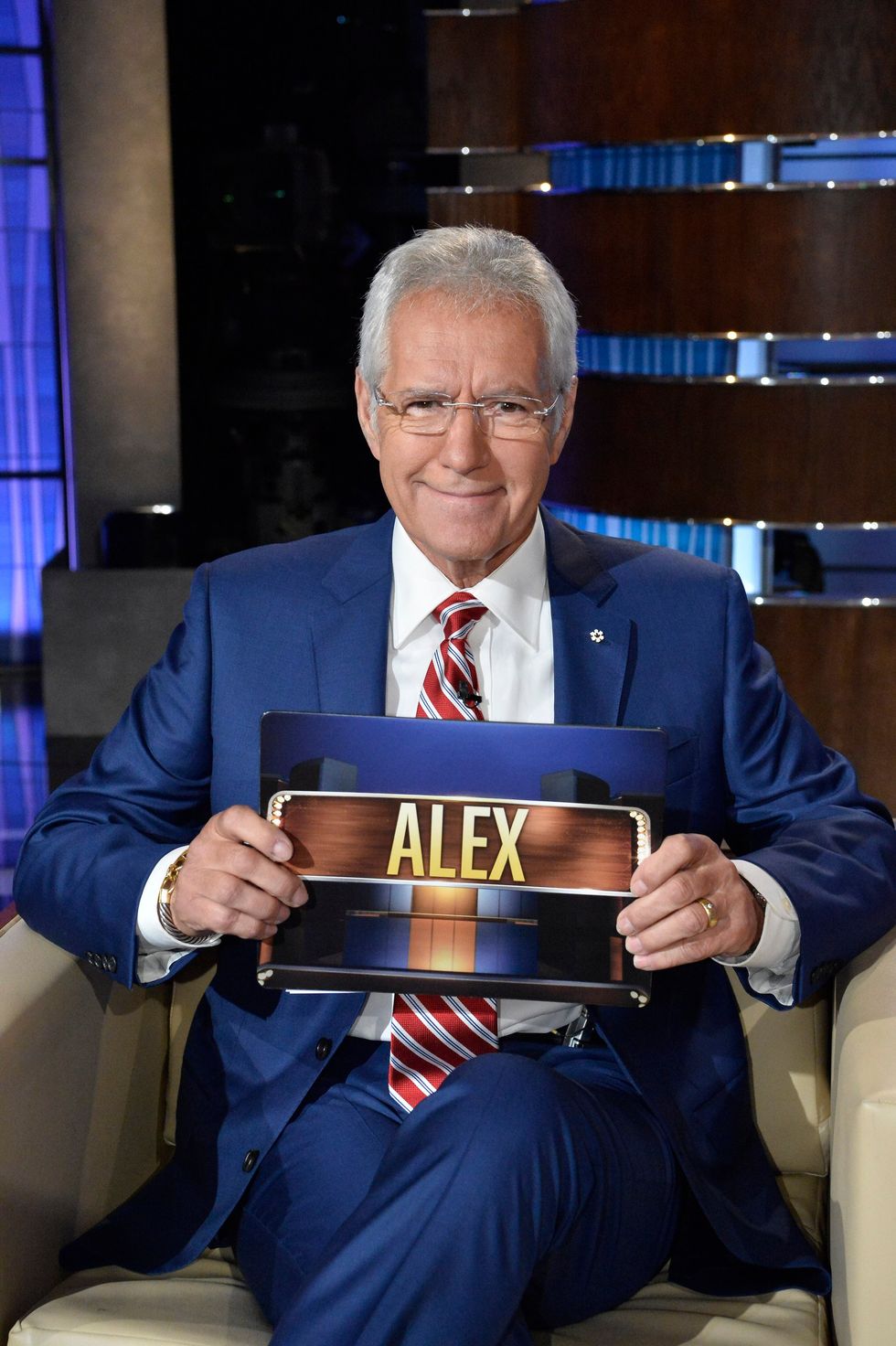 via: Getty
Alex took over for the second run of the show after producers decided to bring it back to life! The game show had originally aired in 1964, on NBC. It was created by host and media mogul, Merv Griffin. He even wrote the infamous theme song you hear when
Jeopardy!
contestants reach the final round.
After having its run on syndicated TV during the late '70s, producers decided to bring back the show for another run.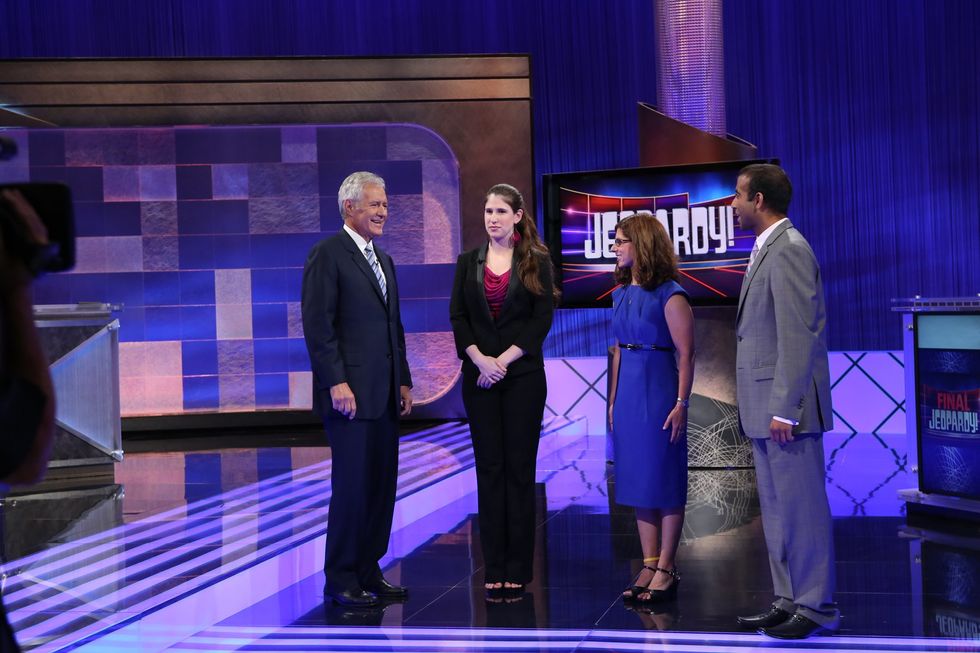 via: Getty
And the show has been going strong ever since! It's a good thing that there is a bunch of trivia facts floating around in the world these days...
But recently, Alex Trebek had some sad news to share with us.
A Message from Alex Trebek: https://t.co/LbxcIyeTCF

— Jeopardy! (@Jeopardy!)1551909902.0
"Just like 50,000 other people in the United States each year, this week, I was diagnosed with stage 4 pancreatic cancer. Now, normally, the prognosis for this is not very encouraging, but I'm going to fight this, and I'm going to keep working, and with the love and support of my family and friends and with the help of your prayers also, I plan to beat the low survival rates statistics for this disease," he said.
Guys!!! I'm not crying, you're crying. No, it's me. I'm crying.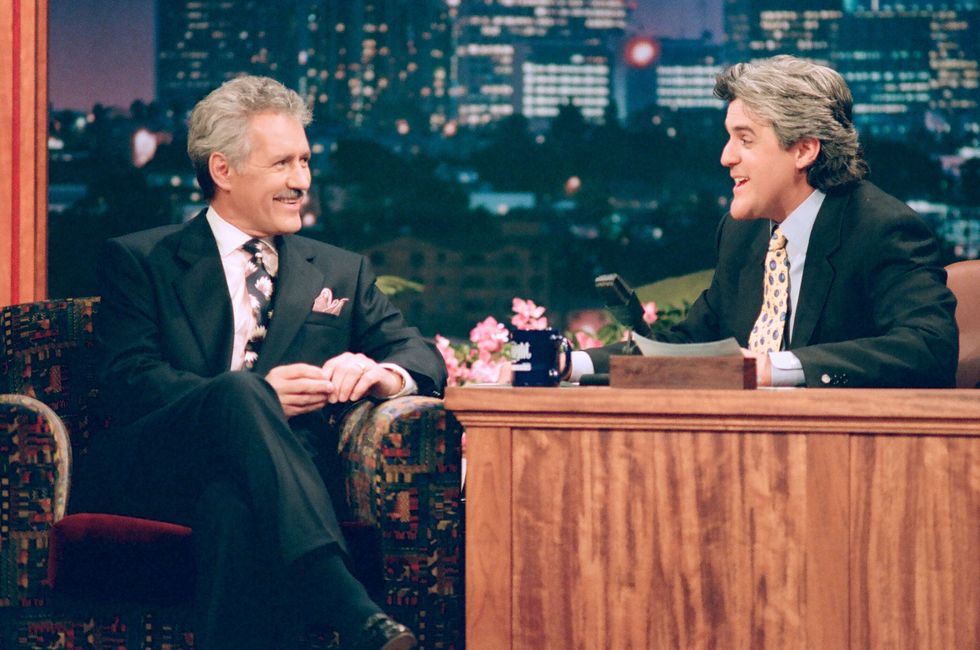 via: Getty Images
Trebek isn't just a TV host, he's essentially America's dad. He knows all the answers, and his deep, calming voice has been a constant source of knowledge and entertainment for us for so many years. My husband and I play 
Jeopardy!
against each other every night! He's pretty much a part of our marriage at this point.
But let's rewind. Can we talk about the part where he said he's under contract for the next three years?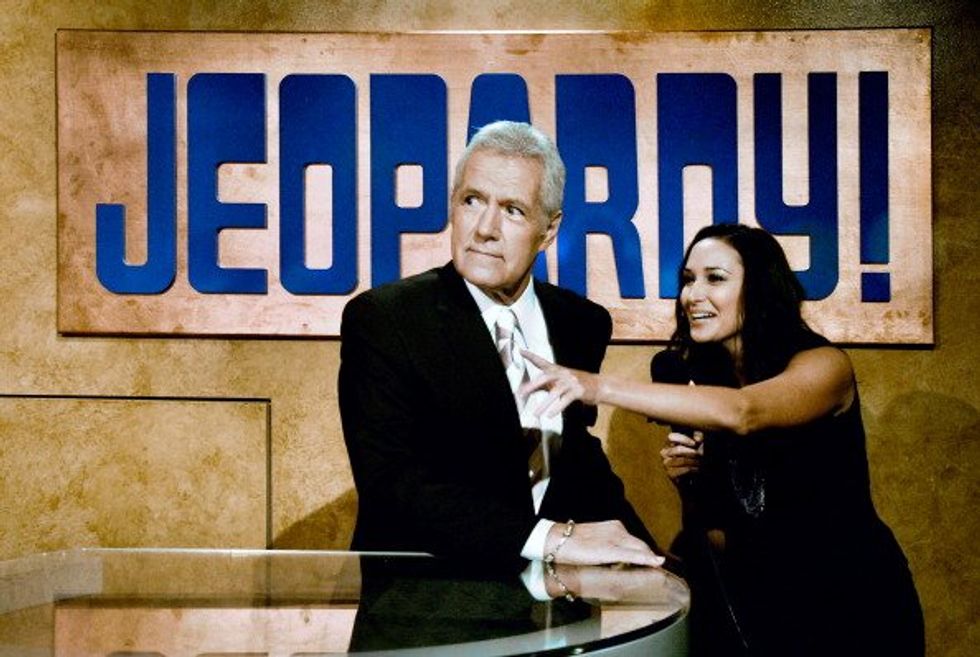 via: Getty
Even in times of darkness, this guy was stronger than ever – and showed us that he has a great sense of humor.
But now Trebek fans have received even more good news.
Speaking exclusively to
People magazine
, Trebek has revealed some "mind-boggling" news about his health - and this time, it's of the positive variety!
Originally, Trebek had only been given about a nine percent survival rate.
But now, he's responding surprisingly well to treatment. "The doctors said they hadn't seen this kind of positive result in their memory…some of the tumors have already shrunk by more than 50 percent," he shared.
According to his doctors, Trebek is now "near remission."
This is fantastic news for the Jeopardy! host - although he is still expected to need several rounds of chemo to take him fully out of the woods. The reason for his fantastic recovery? Trebek credits his loyal fans around the world. "I've got a couple million people out there who have expressed their good thoughts, their positive energy directed towards me and their prayers. I told the doctors, this has to be more than just the chemo, and they agreed it could very well be an important part of this," he offered.