It seems the world greets us every morning with a new sexual assault story. Three accusations have now racked up against Entourage actor Jeremy Piven, and at each step of the way, he's adamantly denied that they are true. Now — after three women have come forward (three!) — he's made a statement on Twitter addressing all of the accusations at once. It's not pretty. In fact, it's very, very ugly.
Jeremy Piven is one of many men in the entertainment industry who have been outed as serial sexual harassers and/or abusers.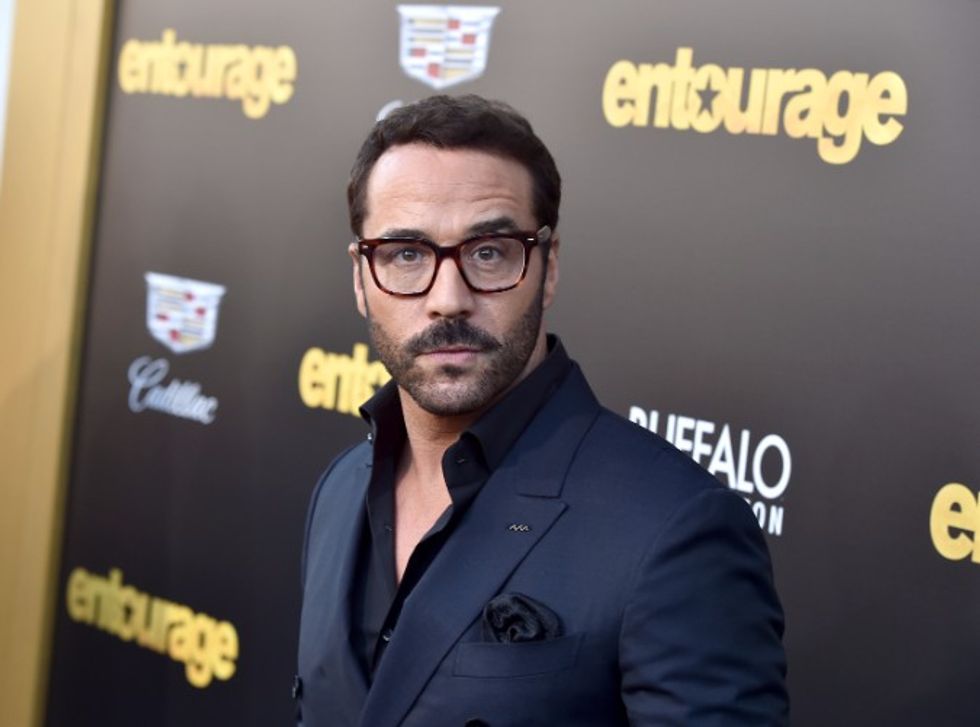 via: Getty Images
Ever since the
New York Times report revealing accusations against film producer Harvey Weinstein
, women have felt more empowered than ever to come forward with their own stories of sexual assault and name their abusers.
Three of those women have named Jeremy Piven as theirs, including actress Ariane Bellamar.
Jeremy Piven, on two occasions, cornered me & forcefully fondled my breasts & bum. Once at the mansion & once on se… https://t.co/F8psRrxFeB

— Ariane Bellamar (@Ariane Bellamar)1509397534.0
After Bellamar accused Piven, 
Smallville actress 
Cassidy Freeman came to her defense in a now-deleted Instagram post
in which she detailed her own experience with Piven, who claims that he tried to do something to her when she was "far too young."
On Thursday, November 9, a third woman stepped forward and said that Jeremy Piven sexually assaulted her.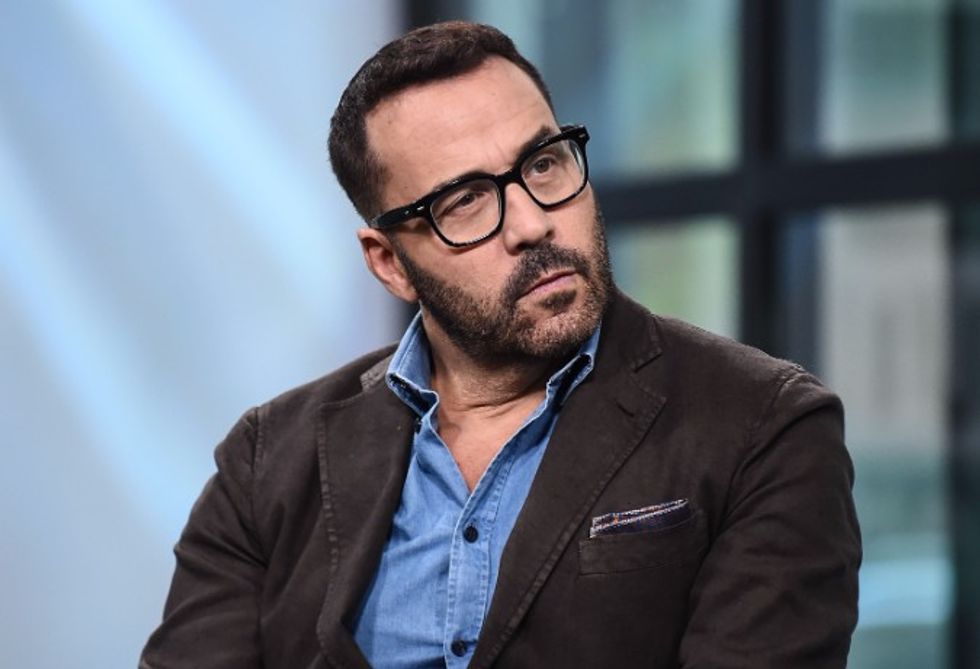 via: Getty Images
Tiffany Bacon Scourby told People
that she met Piven in 2003 at a work event and met him at his hotel in New York. They had been sitting and chatting for about five minutes — he said he was waiting for his publicist to join them — when suddenly, "he jumped on top of me. I tried to push him off and he forced me to the ground," Scoury said. Piven then proceeded to expose his genitals and rub them against her body for 15 minutes until he ejaculated on her shirt.
What did Piven have to say for himself after all these heinous claims? He posted this statement on Twitter on Thursday afternoon:
https://t.co/F3N61SBE5k

— Jeremy Piven (@Jeremy Piven)1510269619.0
In it, he unequivocally denies all of the accusations and offers to take a polygraph test to prove his innocence. (What is this, an episode of 
CSI
?) He paints these specific women — only the ones who've come out with allegations against him — as untrustworthy liars. The problem is, there are three women so far who've come forward. They all have similar stories. And we believe them.
"I believe women!" has become somewhat of a motto for many in light of these sexual assault stories.
The age of men using their immense power to silence women and perpetuate cycles of abuse is slowly but surely coming to an end. Others have also made some fair points...
One good point, for example, is that Jeremy Piven has always been known as a womanizer and a "scumbag."
@jeremypiven @jaketapper It's not a secret that you are the lowest form of a scumbag and I'm not even in showbiz. I… https://t.co/HNcO3vRTAm

— Marc (@Marc)1510287949.0
One aspect of this social movement that's becoming more and more clear is that just like we must believe women, we must also believe men. Believe men when they make horrible jokes about how they like to masturbate too much, like Louis C.K. Believe men when they consistently make movies about relationships between older men and very young women, like Woody Allen. Believe men when three women accuse them of sexual assault, like Jeremy Piven.
There's also this:
@DiscussComic @USAMensaDropout Fewer than 2% of sexual assault claims are false.

— Waitingfour4 ❄️🌊 (@Waitingfour4 ❄️🌊)1510290831.0
It is estimated that
63 percent of sexual assaults are never reported to the police
. Of the minority that are reported, only between 2 and 10 percent of them are false. The conclusion: Believe women when they make accusations. Believe men when they show us who they really are.