We all knew Jessica Chastain was a certified badass woman of Hollywood, but new details have emerged of her childhood and her life before Hollywood that tip the scales even further.
Chastain is featured on the cover of the Wall Street Journal's first "Talents and Legends" issue, and a riveting profile explains just "How Jessica Chastain Is Changing the Hollywood Game."
The Wall Street Journal profile hits shelves on the heels of the release of her new film, Molly's Game.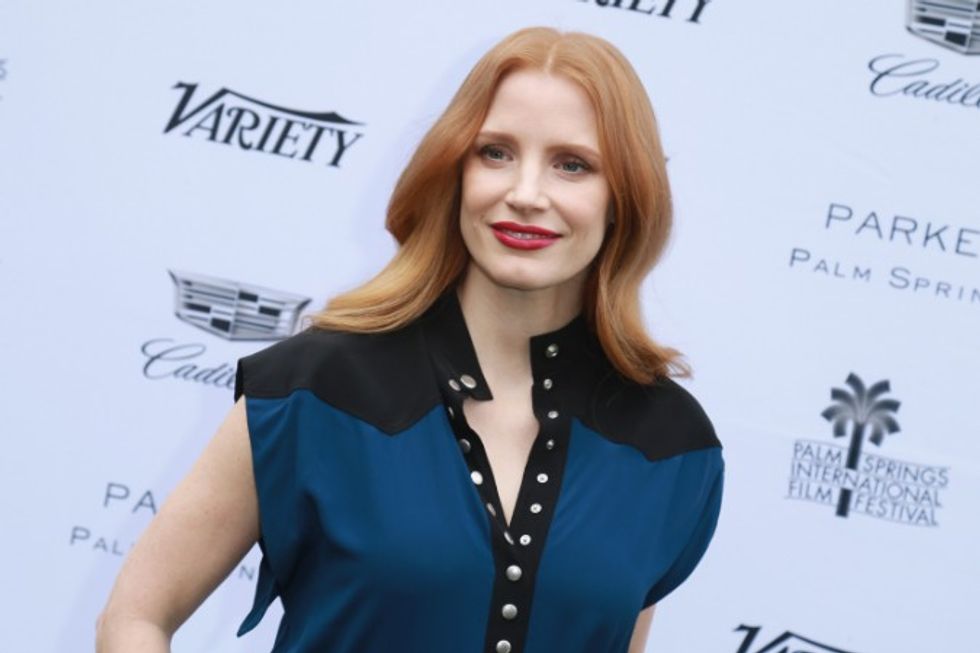 via: Getty Images
The movie, which was written and directed by Aaron Sorkin, tells the true story of Molly Bloom, who became the target of an FBI investigation for running an underground poker empire for Hollywood celebrities and extraordinarily wealthy businessmen.
But Jessica Chastain isn't just a strong, feisty presence on screen. She's an active voice in the current conversation surrounding sexual harassment and assault in Hollywood.
This is heart shattering https://t.co/xqgrH5Smgp

— Jessica Chastain (@Jessica Chastain)1507580264.0
She's always been outspoken and has focused her efforts on making sure women are treated fairly, represented fairly, and respected in Hollywood and beyond.
A constant advocate for women, she uses her platform to support others.
Please go see Michelle's performance in All The Money in The World. She's a brilliant Oscar nominated Golden Globe… https://t.co/EdbgL54qXw

— Jessica Chastain (@Jessica Chastain)1515549491.0
It's beyond important for women to stand together and lift each other up, especially at a time like this. Jessica Chastain is one of the most prominent proponents of this idea.
I had the opportunity to meet @TaranaBurke on Sunday night. She created the #MeToo movement in 2006 to raise awaren… https://t.co/Tg9sXJv5Tw

— Jessica Chastain (@Jessica Chastain)1515512387.0
Chastain uses her Twitter to broadcast the important work and statements by women to her nearly 700,000 followers.
She's an active part of the Time's Up movement, which will provide legal defense support for victims of sexual assault in Hollywood and beyond.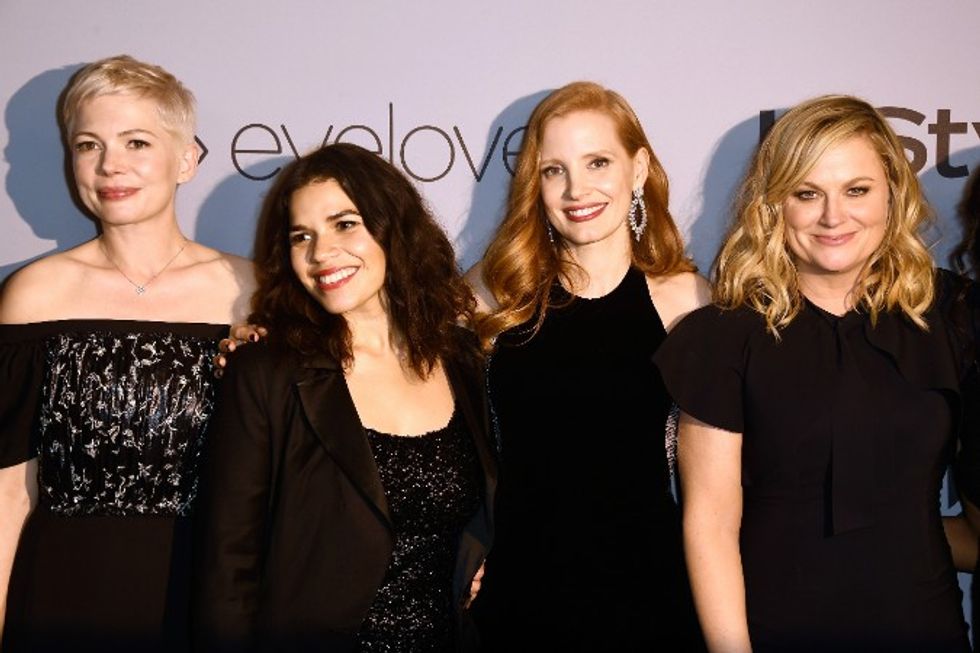 via: Getty Images
And in addition to all that, she's an incredible actress and a radiant presence in Hollywood. In her interview with the Wall Street Journal, she tells a story about the time she stood up to her mother's boyfriend, and I promise you it is one of the best things you'll read all day.
"My mom was a single mom," Chastain told the Wall Street Journal.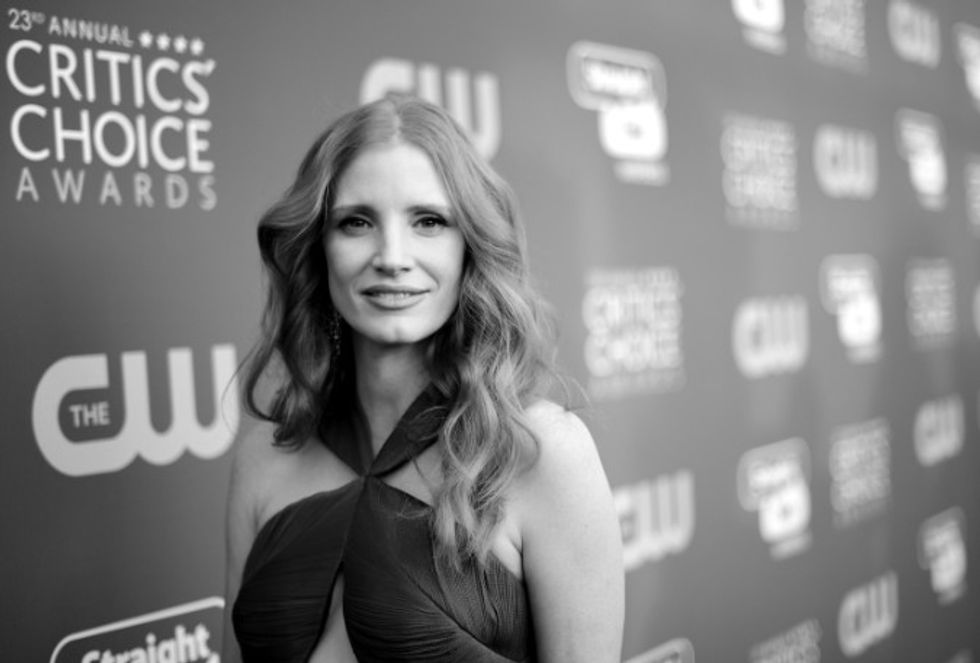 via: Getty Images
"I don't know who my biological father is, and I grew up in a household that was really financially unstable."
"There was a turning point in my life where we were living with someone I didn't like very much, a boyfriend of my mom's."
"And he did something — my room was messy or whatever and he had taken my clothes."
"And I was telling him to give me back my stuff — and he slapped me."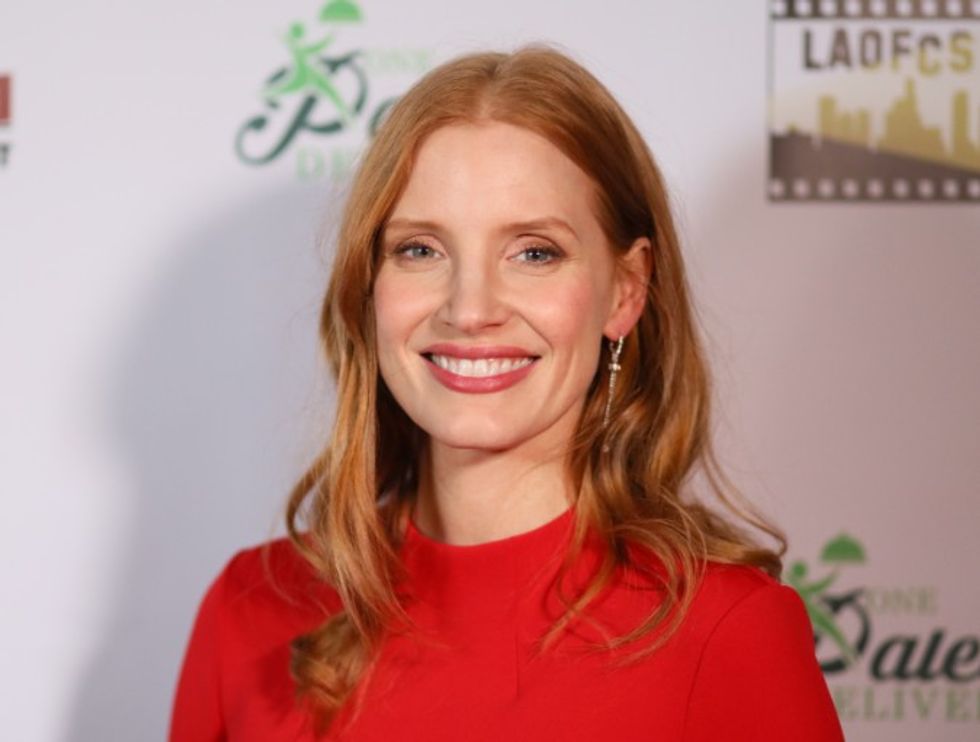 via: Getty Images
"I just kicked him in the genitals, and he fell to the ground immediately. Then I ran out of the house."
She recalls that her siblings were around when it happened, and everyone was just really surprised and confused at what happened.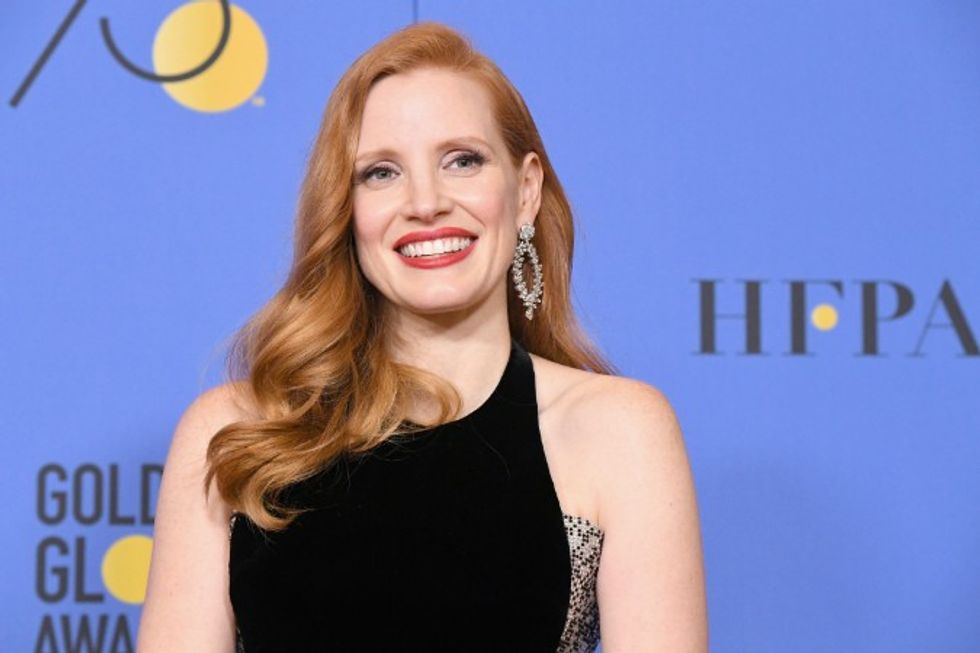 via: Getty Images
But now, Chastain looks back on this badass moment and realizes how much it helped her recognize how strong she was, inside and out.
"I always look back on that moment as knowing that, OK, if anything happens to me, I'm capable of fighting back. He never messed with me again."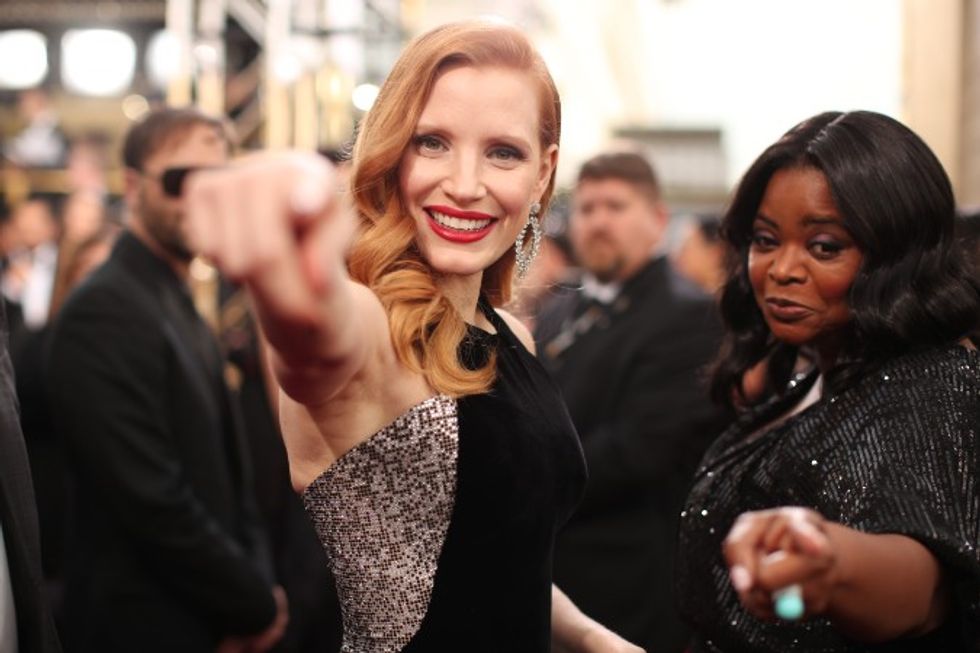 via: Getty Images
"If you allow a bully to intimidate or victimize you, they continue to do it. Bullies are actually weak; they don't go after strong people," she said.