Jessie J and Channing Tatum have quickly become the couple of 2019.
The slightly unexpected pair started dating in the fall of 2018, and they have remained very much in love ever since. Though the one thing that has remained undisclosed is just how this unlikely pair started dating. Was it a chance meeting? Was it a blind date?
Well, it turns out that Channing cheekily slid into Jessie's DMs... And it worked! Obviously.
And now, Jessie has finally revealed the message that Channing sent that swept her off her feet... Keep scrolling for the full story.
You may or may not have heard...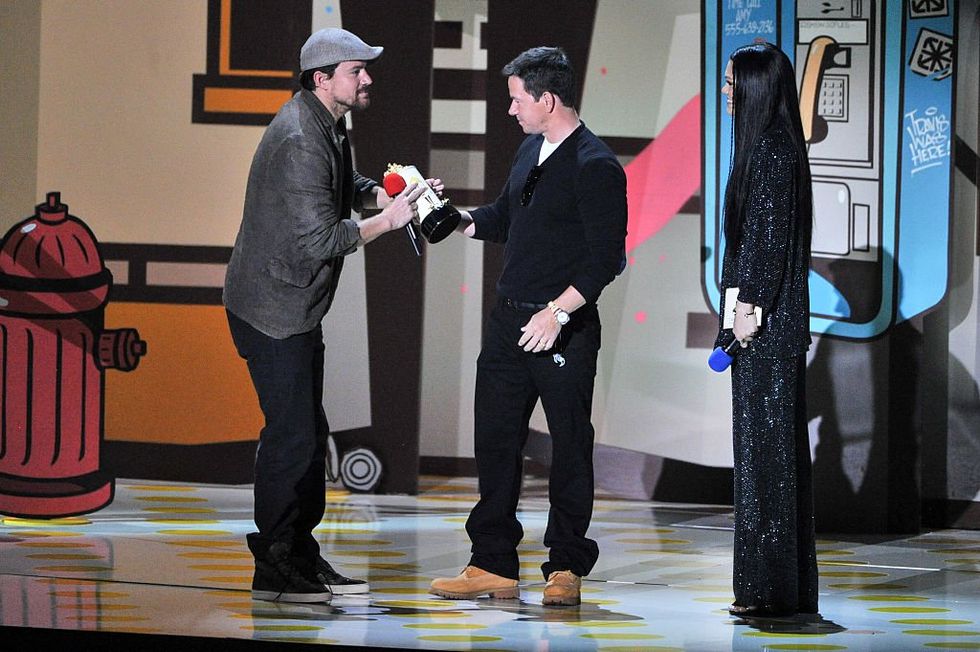 But Channing Tatum and Jessie J are a
thing.
Tatum first met the singer in 2015, but the two only started dating fairly recently.
Born and raised in London, Jessie J is an internationally acclaimed singer.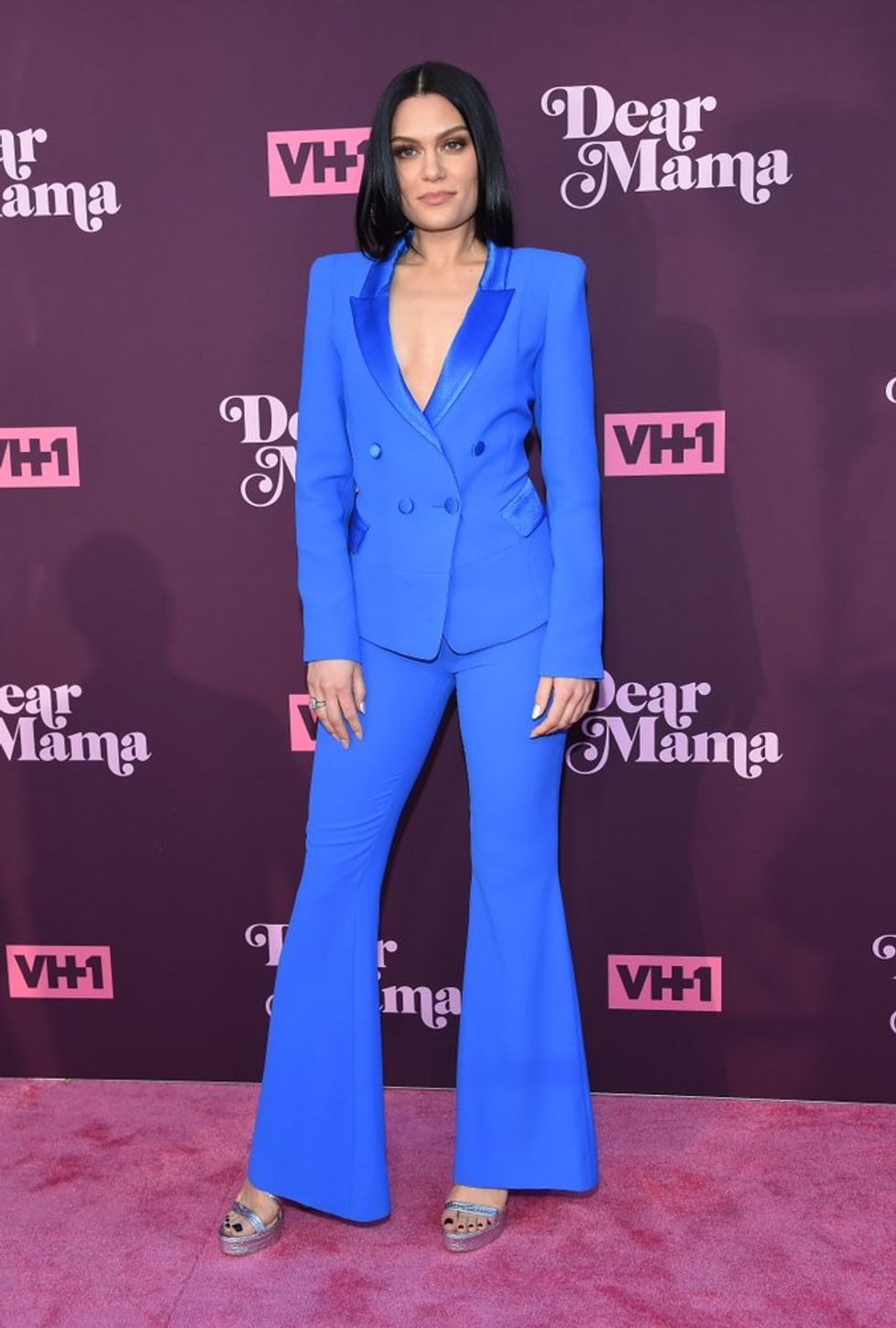 Jessie and Tatum started dating in October of 2018 and, over a year on, they still seem to be very much in love.
Jessie J has had some huge hits over the years.
Her 2011 single, "Price Tag", was an international hit, topping the charts in a whopping nineteen different countries.
She was also a part of 2014's biggest banger.
In "Bang Bang," Jessie J collaborated with Nicki Minaj and Ariana Grande. The song ended up going multi-platinum worldwide.
Like Tatum, she's also known for being down to earth.
She has a cute, genuine persona which has endeared her to many fans around the world.
The pair began dating last fall.
And although they tend to keep the majority of their relationship private, they do sometimes share the odd, cute moment on social media.
The couple made headlines earlier this year...
Jessie J Serenades Channing Tatum on His Birthday: Do What You Want https://t.co/o0oArjOwEv https://t.co/s9pTLz9Ks2

— Newsdecide (@Newsdecide)1556381549.0
Jessie serenaded Tatum in a super romantic fashion in celebration of the actor's thirty-ninth birthday on April 26th.
And it seems that the couple are doing just great.
very cute of them.
Their game of choice?
The ever-frustrating (though not necessarily particularly strategic) Jenga, of course!
The two decided to spice things up a little.
And as to who won?
very NSFW picture from her boyfriend's Instagram and Twitter accounts. Good choice!
People were shocked.
Jessie J took this photo of Channing Tatum and now we all owe her our lives. https://t.co/uM9qYZhBVr

— Alex Goldschmidt (@Alex Goldschmidt)1556744660.0
Although many were very, 
very 
grateful to Jessie J for posting the undeniably gorgeous pic.
The thirst was real.
@channingtatum @JessieJ Thank you Jess 🙊😍 https://t.co/t6W1i5VWwN

— 🧃 (@🧃)1556747890.0
People all over Twitter and Instagram were
blown away
by the raunchiness of the shot - and they were 
very 
happy to see it.
With this photo, fans were left wondering just how Jessie got so lucky...
Which brought on the question... Who asked who out?
It all started after he went to one of her concerts...
And Jessie was quick to return the favor...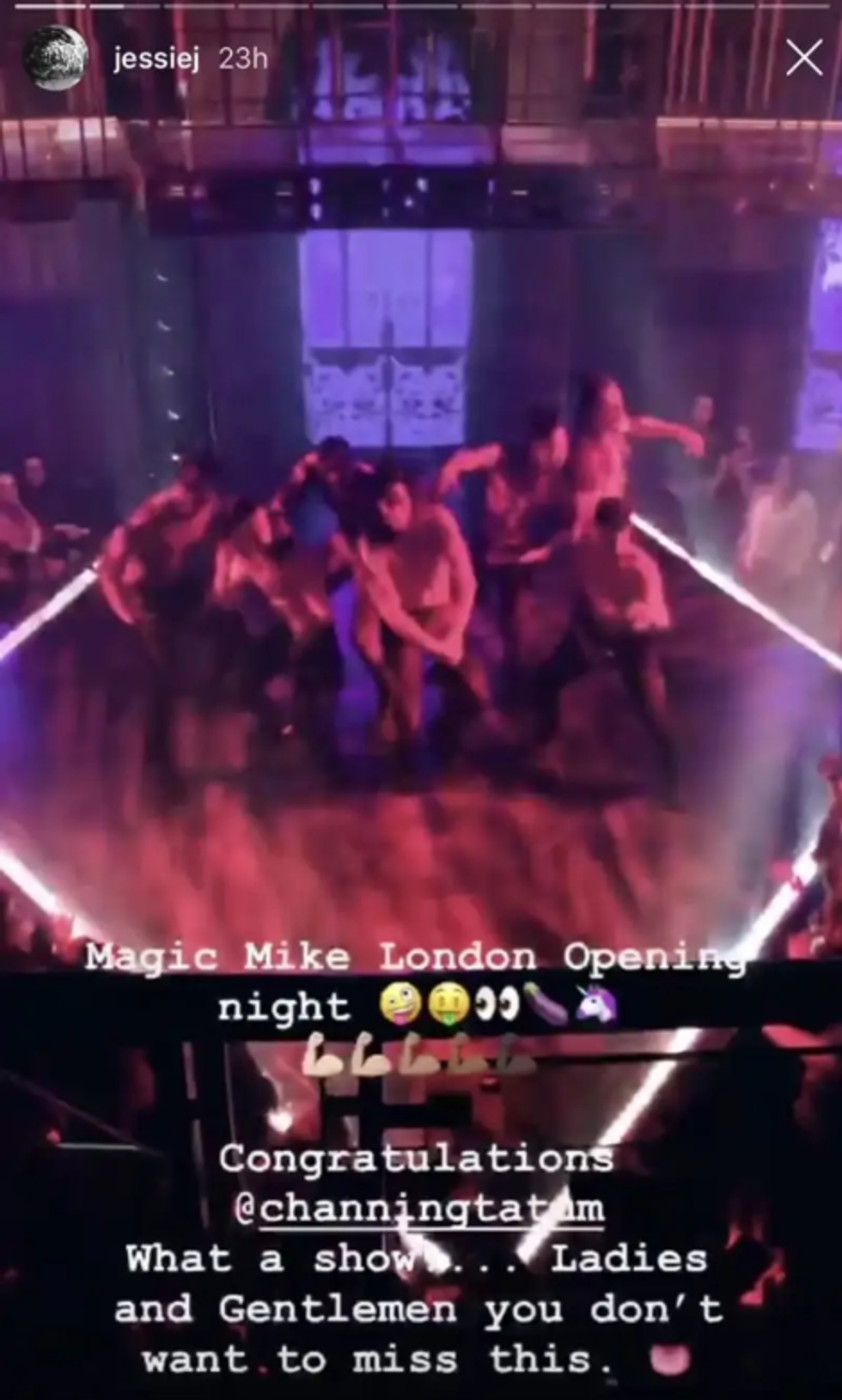 And, soon after his attendance at her show, went to see him perform live in the west-end adaptation of
Magic Mike
in London.
And, after she attended the show...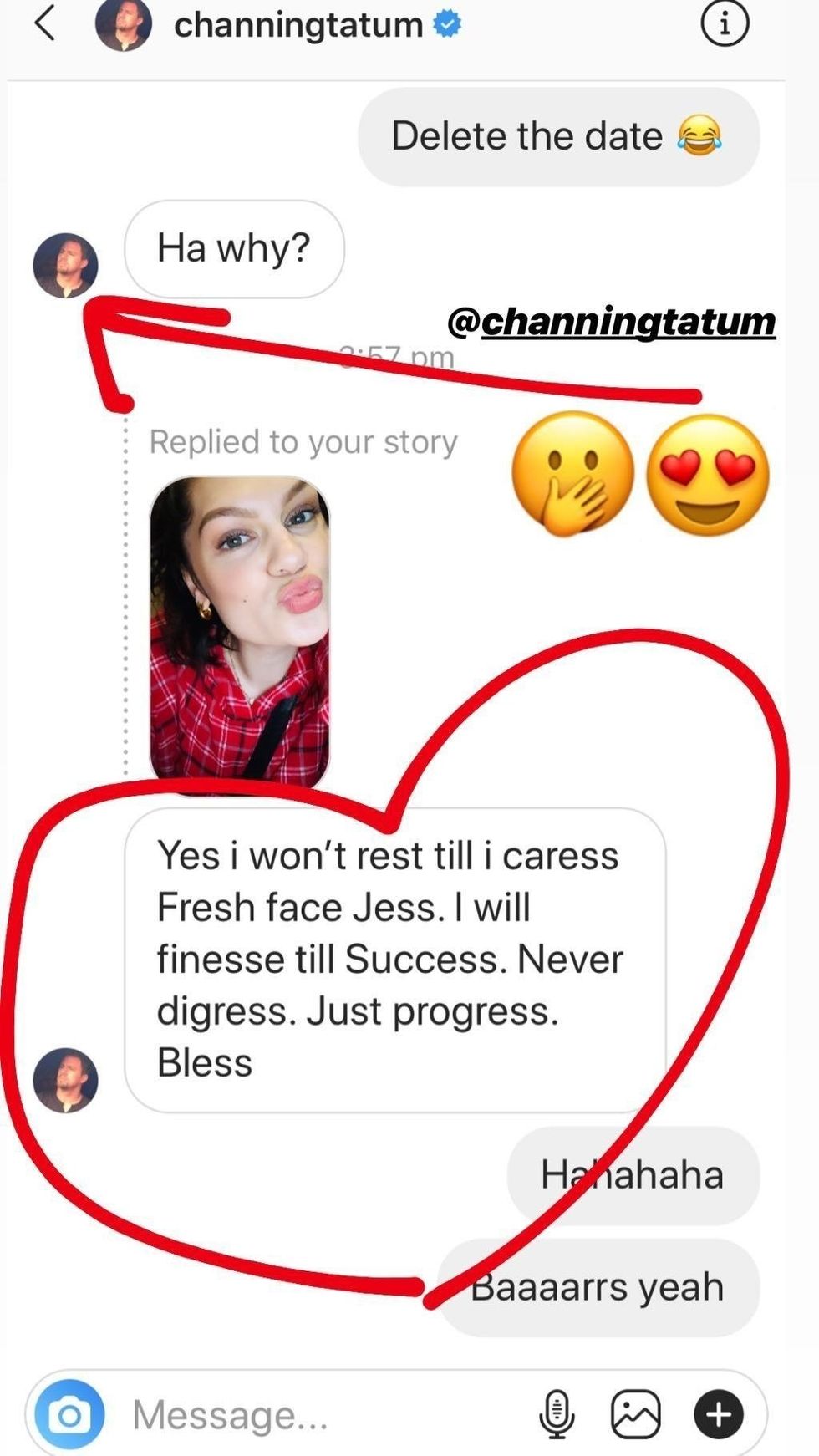 Channing was quick to slide into her DMs. Jessie had evidently left him on read (what a woman!), and Channing was jokingly replying to one of her Instagram selfies with a poem about wanting to caress her face.
And the rest is history!
One year on...