Okay, guys. The ultimate travel pass is coming our way...and all we have to do is completely clear our Instagram accounts. The airline JetBlue is holding a social media contest, with a grand prize of one year's worth of free flights. Sounds amazing, right?
But the theme of the contest is "blank slate." So JetBlue wants us to clear our Instagram pics, and make room for a year of potential travel destinations. Maybe it's time to start thinking about where you'd go, given a year and all the air travel you wanted! Check out the details of JetBlue's contest, and see if an Instagram page's worth of pictures seems like a good trade for you.
So: deal or no deal?
If you've put years (and hundreds, maybe thousands, of photos) into your Instagram account, letting go of it may be hard.
It's a lot.
But, on the other hand, you might just win the compensation of a lifetime.
I mean, it's not *all* hard.
If you've never even started an Instagram account, now would be a perfect time to do it!
Recently, JetBlue did a cleanse of its Instagram page.
Here's how it works:
The first step is to clear out your Instagram page. Every picture there must be deleted or archived.
Next, start posting again.
Well, make one post. Specifically, JetBlue wants you to fill in the blank: All You Can _______.
Pick an image.
Something that illustrates your fill in the blank; a place or person you want to visit.
Before you post it, head over to JetBlue's website.
JetBlue has a
special tool set up
, where you must upload the photo and add a custom image frame.
NOW, you can head over to Instagram.
Post your edited picture on Instagram, the first post of your newly reborn Instagram page.
Add a couple of things in the comments:
Make sure to tag JetBlue (
@JetBlue
) and include the hashtag #AllYouCanJetSweepstakes. Add a good caption, and post that contest entry!
You've gotta keep your Instagram clear.
Until JetBlue picks its winners, that post has to remain the only thing on your account!
At least you won't have to wait long.
Hopeful entrants have until March 8th at 9 a.m. ET. to clear their Instagram and submit a photo!
And if you win, it's a pretty sweet deal.
I mean, besides the endless helpings of vacation. Because the winners don't have to do anything in return for the prize; just travel!
But, yeah, there's travel.
So if your life really doesn't allow for jetting all around the world right now...then, unfortunately, this contest came at the wrong time for you!
There will be three winners.
And if you turn out to be one of the lucky few, JetBlue isn't gonna make you travel alone. You'll also get endless flights for one companion to tag along!
Here's JetBlue's reasoning for the clean slate Instagram:
"With a blank social slate, participants are able to make room for all the destinations and activities they could capture and share using the pass," JetBlue said
in a statement.
That's why your entries need to send a message.
JetBlue wants to see "who or what [you] love most by filling in the blank: All You Can ____."
It's all about thinking big.
"With the #AllYouCanJetSweepstakes, we're encouraging travelers to fly with a blank slate to help them imagine of all the places they could jet to with the All You Can Jet pass," 
said Heather Berko
, Manager, Advertising & Content at JetBlue.
Surely there are travel activities you've been dreaming of?
"We hope this will serve as an inspiration to refill their slate with the activities, places, and people they will visit — wherever that may be," Berko added.
If you win, it's time to enjoy yourself.
"There's no posting requirement for the three lucky #AllYouCanJetSweepstakes winners, but with more than 100 destinations to choose from, we certainly hope they will fill up their blank slate so we can live vicariously through their year of adventure," said Berko.
And here are some of the destinations you could visit:
As of May 2018, JetBlue Airways flies to 102 destinations in North, Central, and South America.
Like Mexico!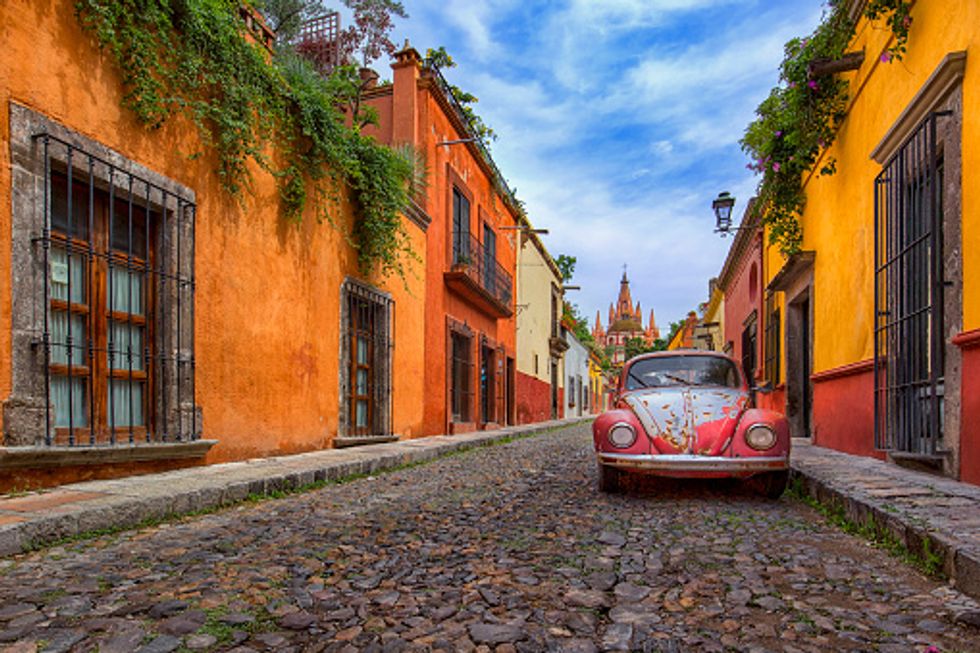 via: Getty
You could find yourself jumping on a flight to Cancun, or Mexico City.
How about the Cayman Islands?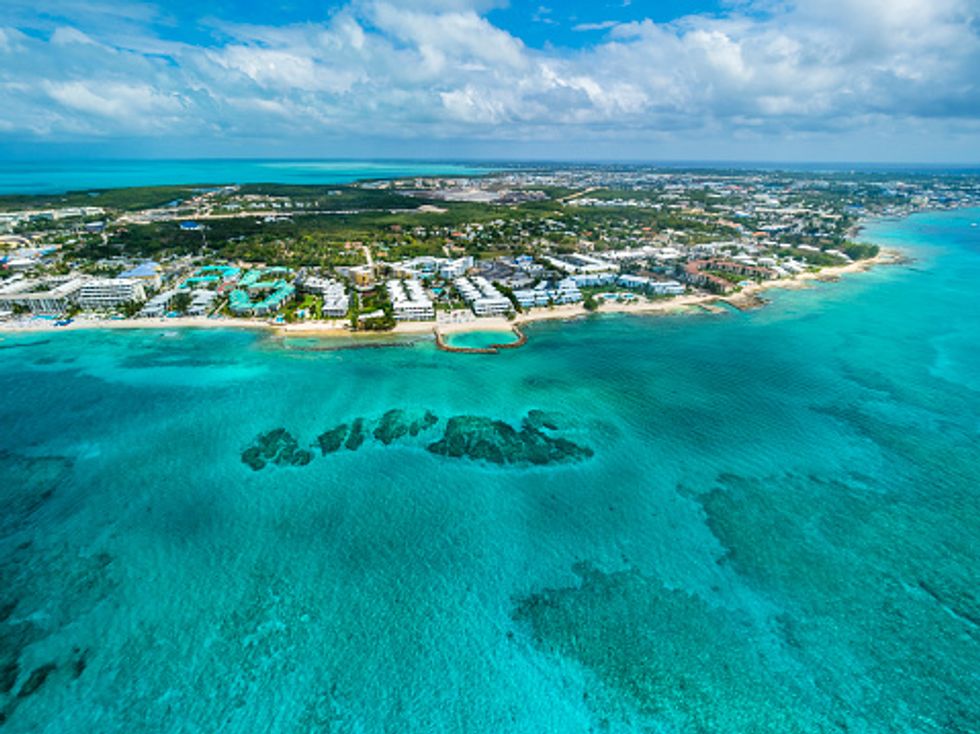 via: Getty
A trip to Grand Cayman sounds nice in the middle of winter, TBH.
Maybe the Bahamas?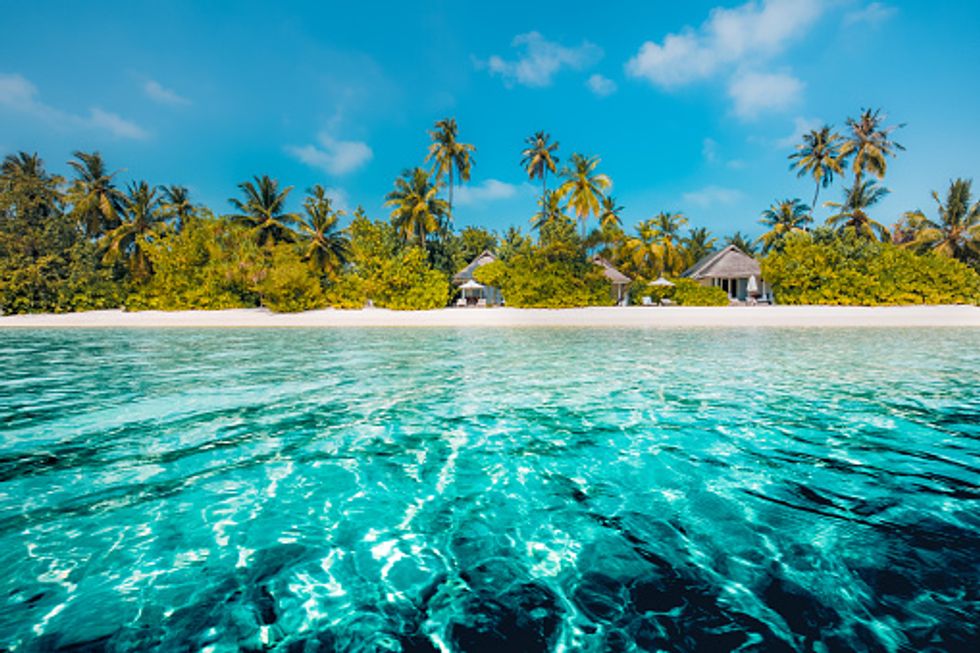 via: Getty
Just look at those gorgeous Nassau beaches!
You could always make for Costa Rica.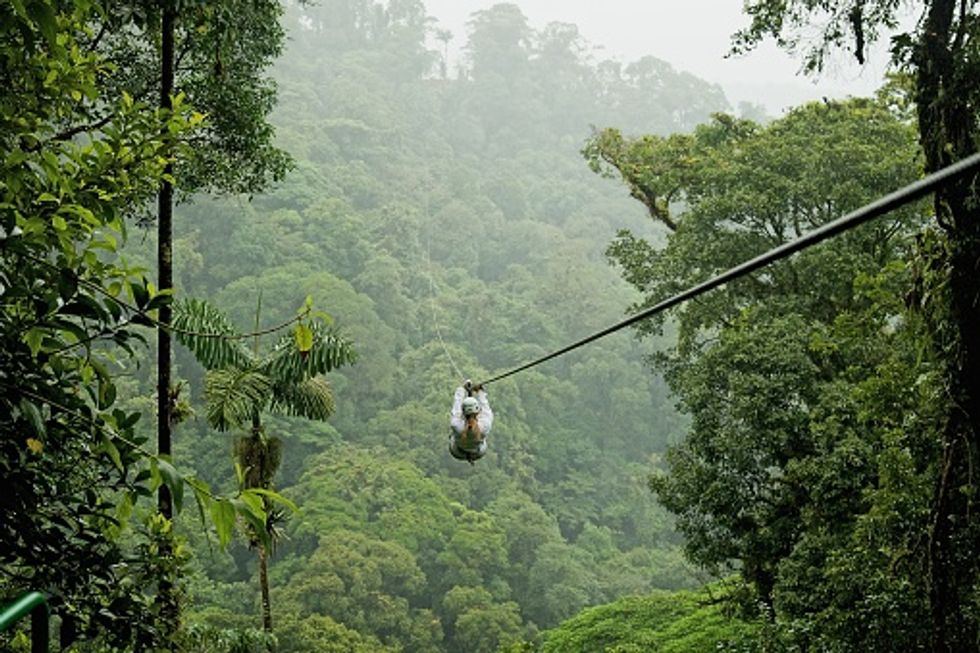 via: Getty
Rain forests, adventure...sign me up! There are flights to both San Jose and Liberia.
Heck, jet up to Alaska.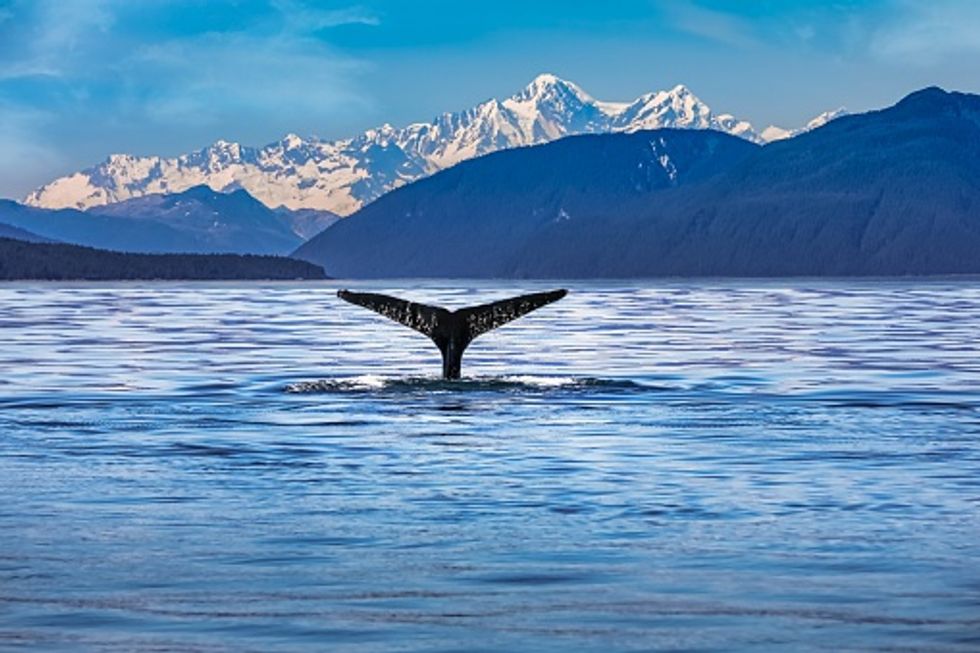 via: Getty
You don't need tropical to see beautiful sights, after all!
Explore the Big Apple.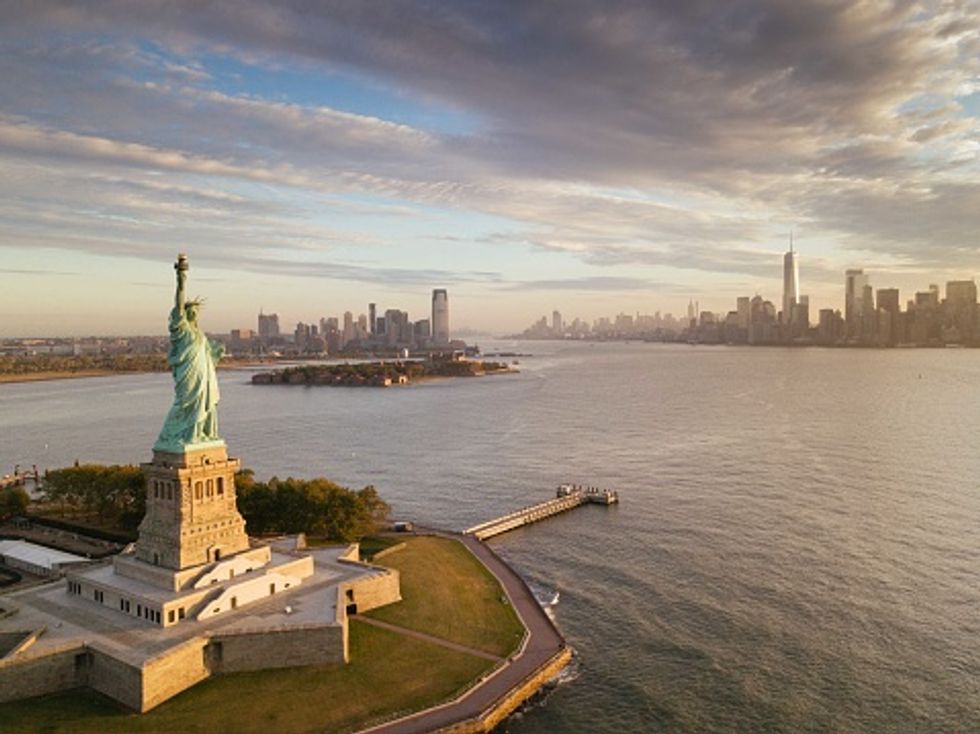 via: Getty
You could always take a trip over to New York, New York, and see its most famous sights.
Or, explore the other coast.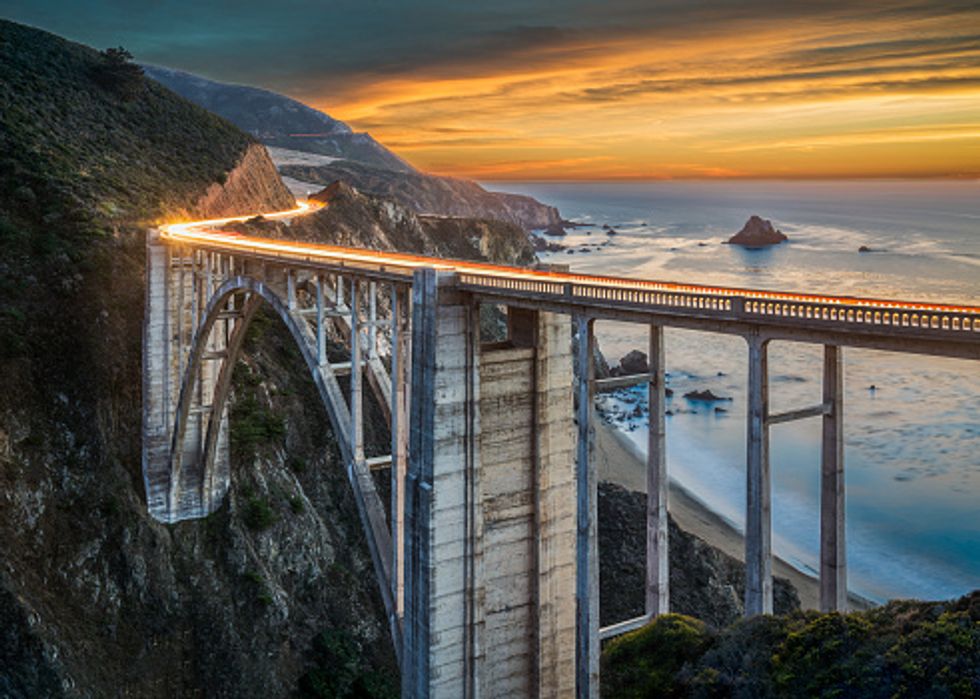 via: Getty
You've got California, Arizona, Oregon...take your pick.
There's Ecuador, too...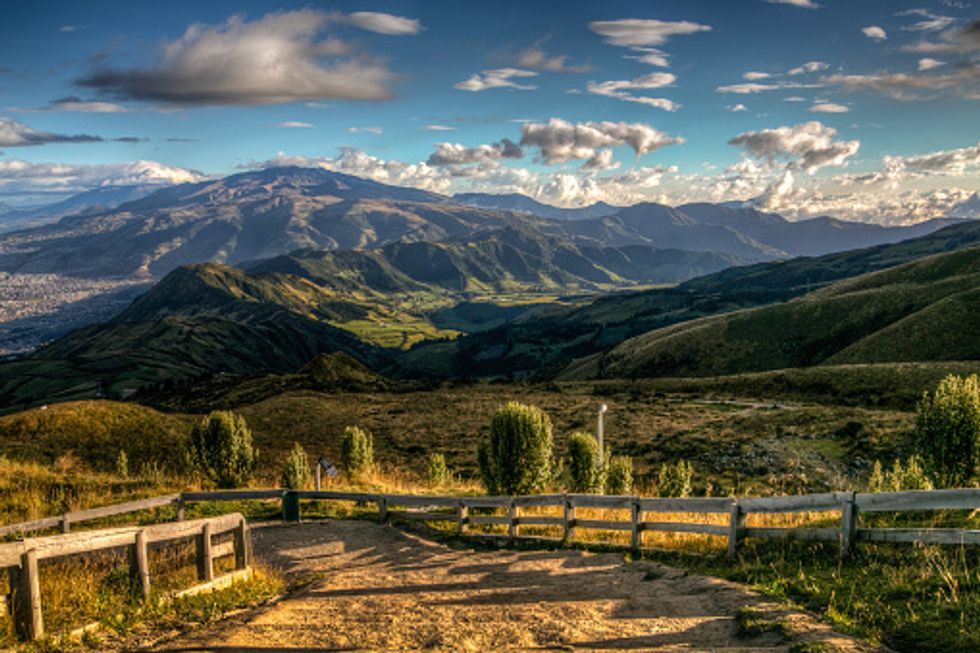 via: Getty
Quito, Ecuador...now 
that
looks like an adventure waiting to happen.
Or Lima, Peru.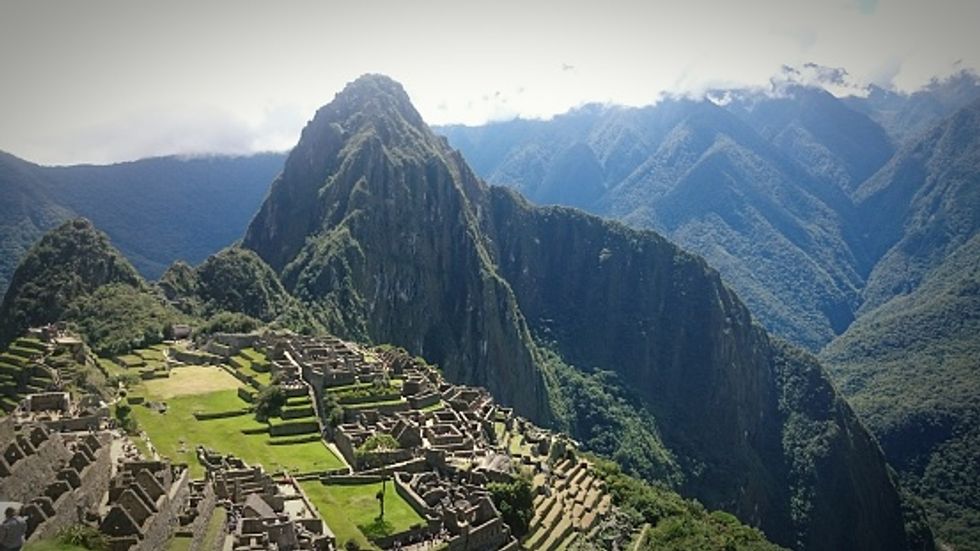 via: Getty
Basically, the Americas would be your oyster. So, maybe it's time to revisit that Instagram account! Share this story with anybody you know who's been bitten by the travel bug!