A jigsaw company's reviews have taken the internet by storm after they went viral online and you're about to find out exactly why...
People can't stop talking about Blue Kazoo's "Earth Series."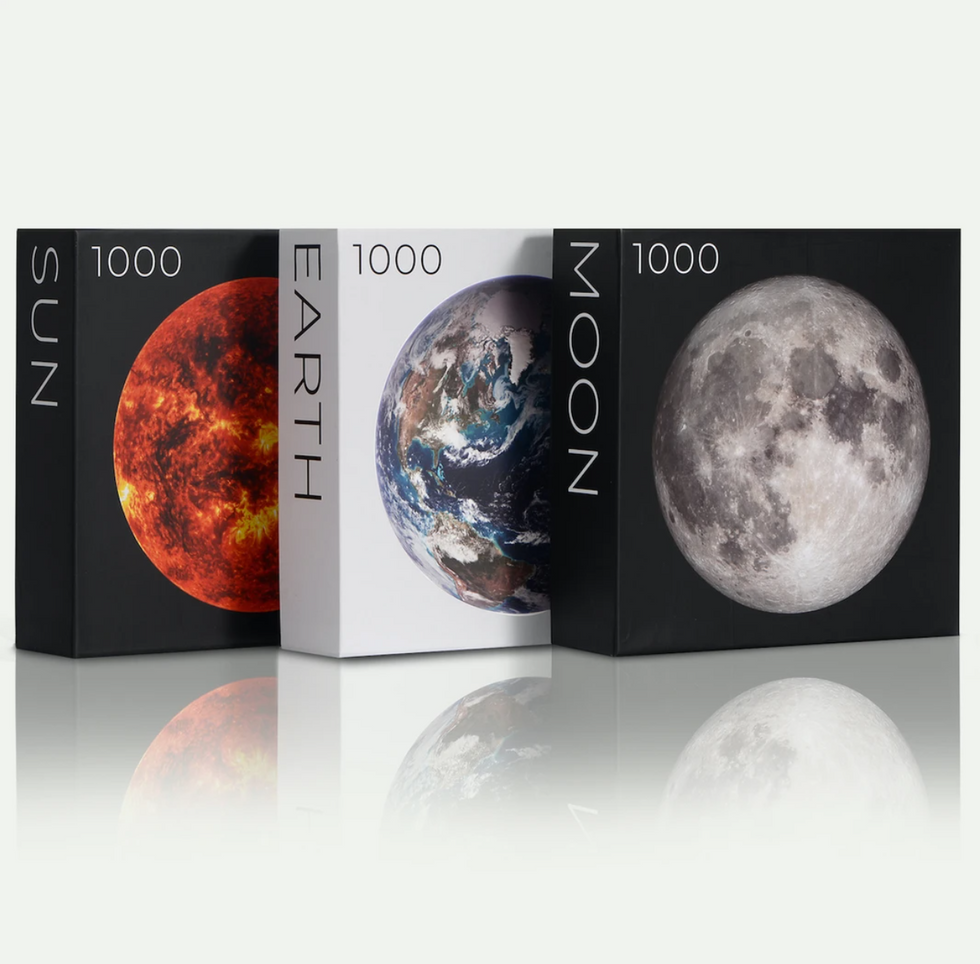 The company have produced some of the most visually stunning jigsaw puzzles we've ever seen and we just can't get enough.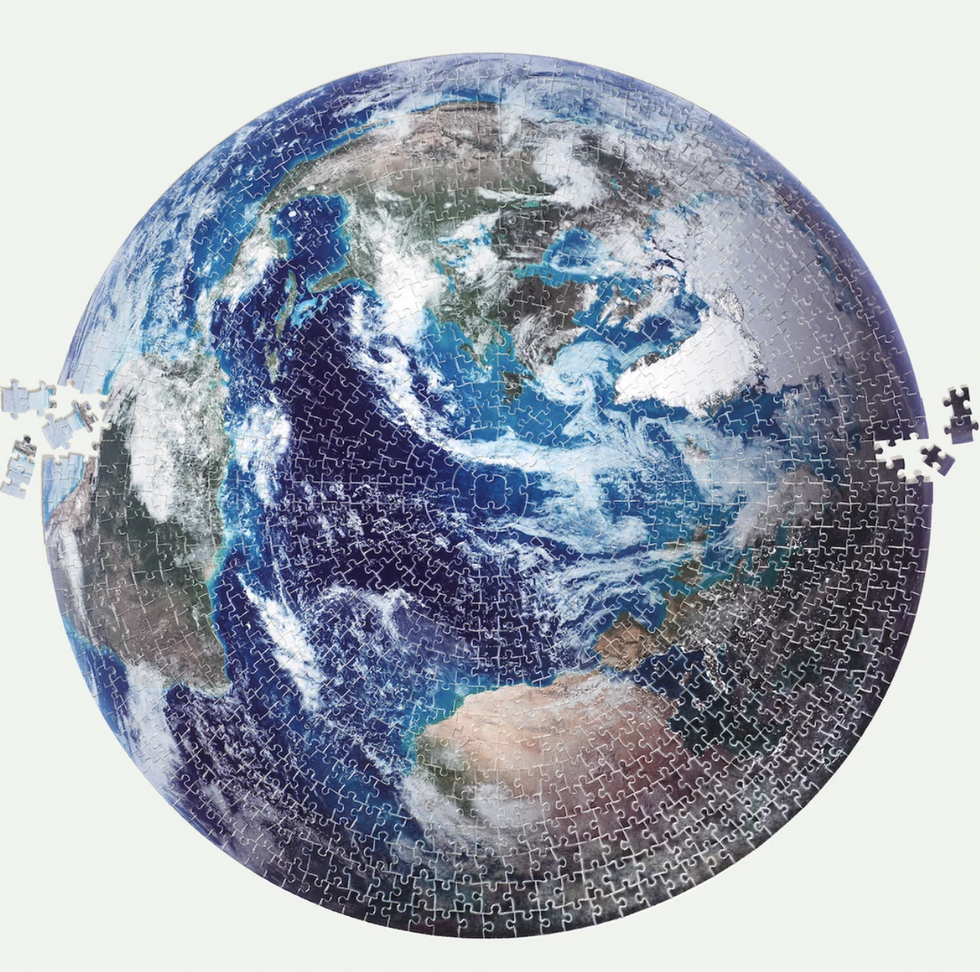 Designed using NASA's highest-resolution pictures of the
Earth, Sun, and Moon
, the entire series consists of 3 challenging 1000 piece puzzles that are perfect for every occasion.
And the best thing about them is that you can frame them when they're done...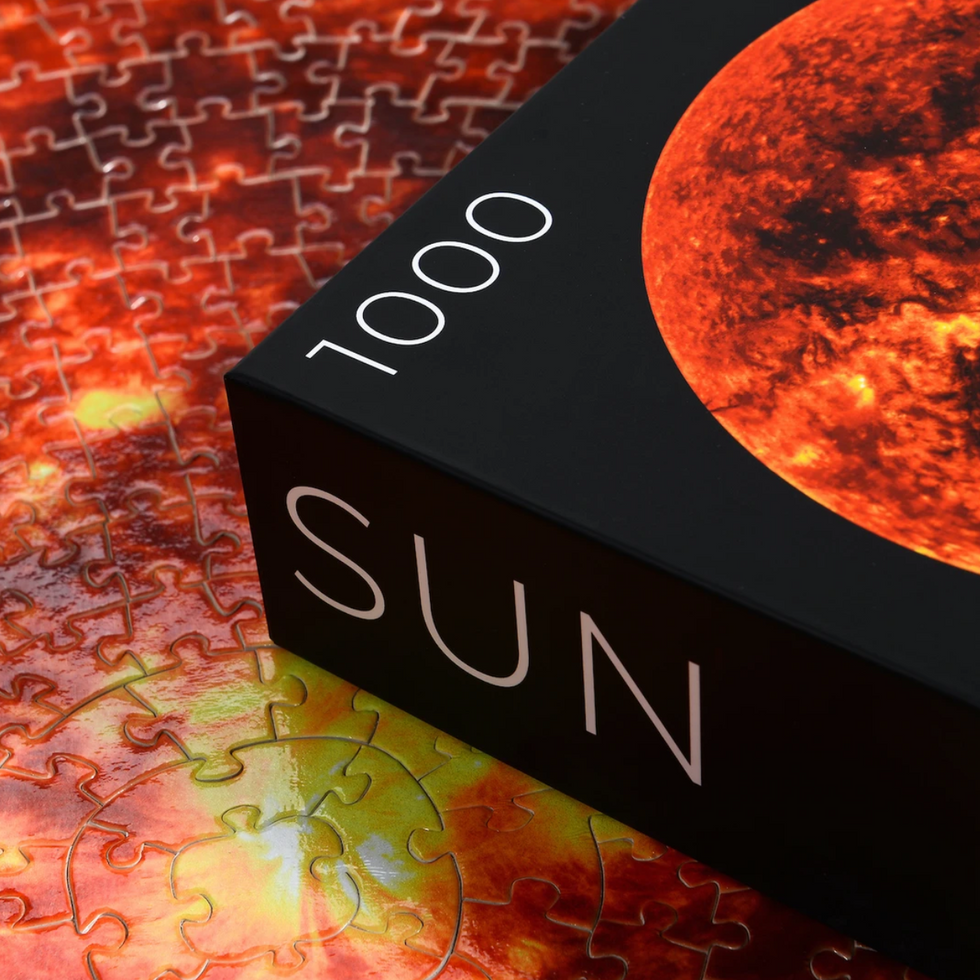 They make for the most beautiful statement pieces for any room, so you can brag about your accomplishments whenever anyone lays eyes upon it.
Even though Blue Kazoo are known mainly for their amazing puzzles, they're now going viral for a whole different reason...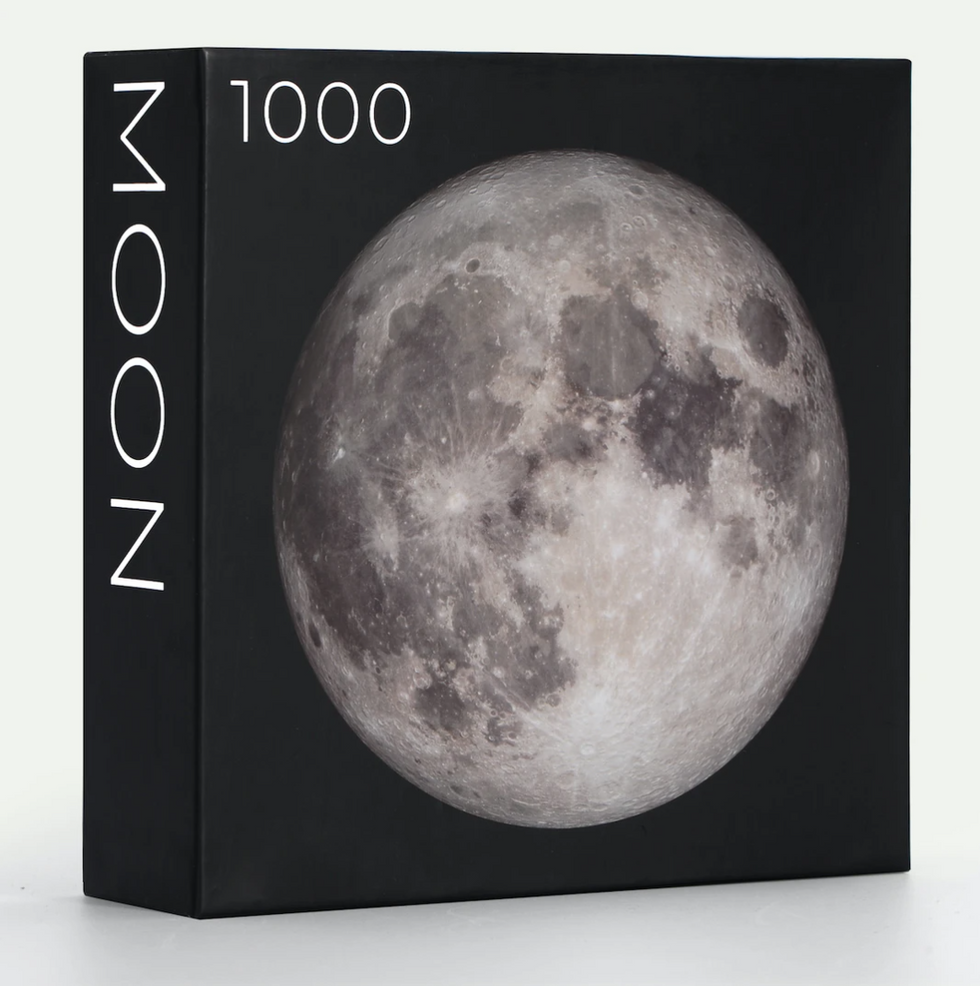 Their reviews. People have been vocal about their thoughts about the products.
With over 267 reviews, the company has a base of loyal and very creative customers.
1. Dan T.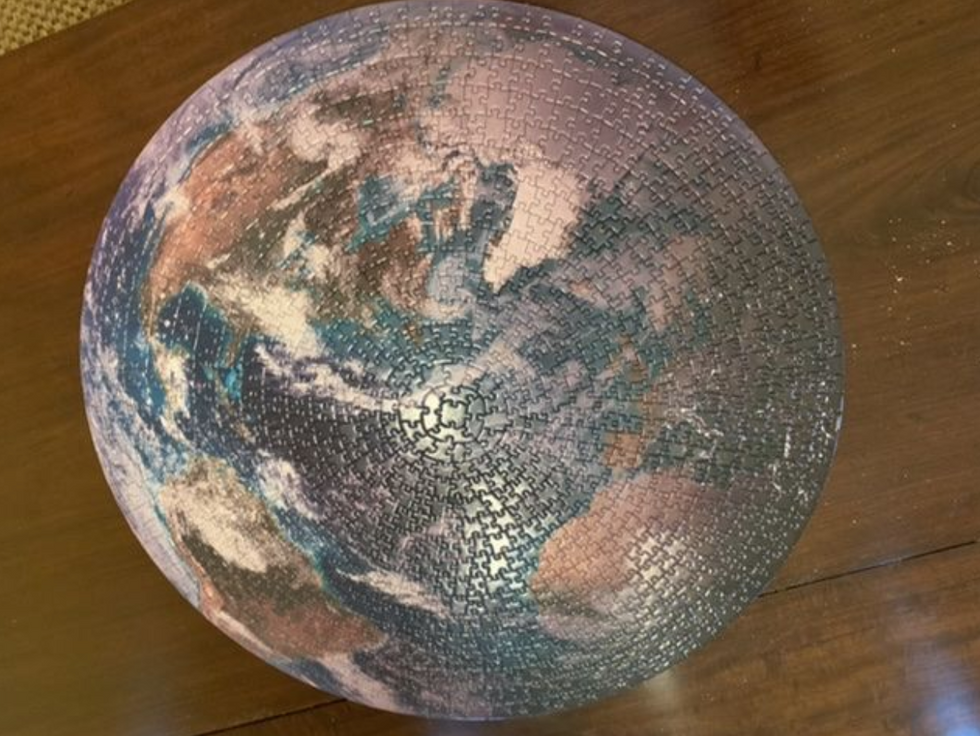 "The most beautiful puzzle and hands down the most challenging one I've ever done! Loved every minute!"
2. Sonya D.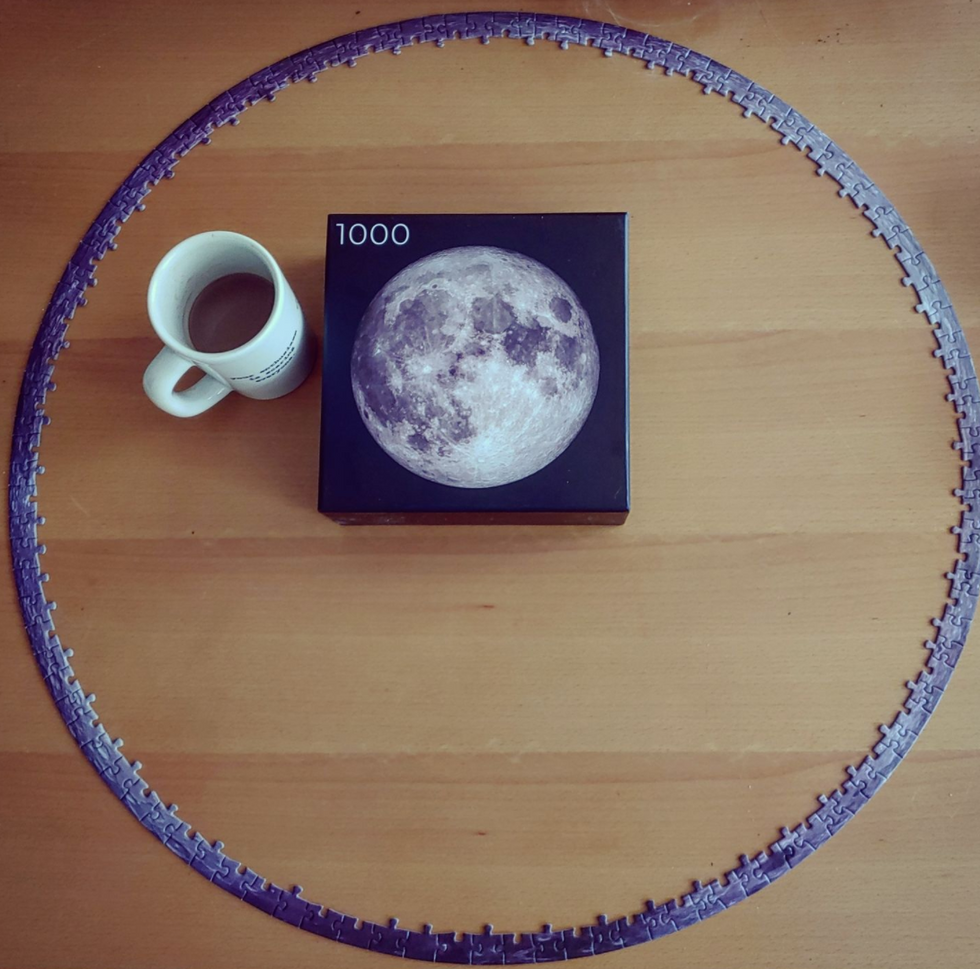 "I've just completed the edge. I am completely exhausted lol love this."
3. Isabella H.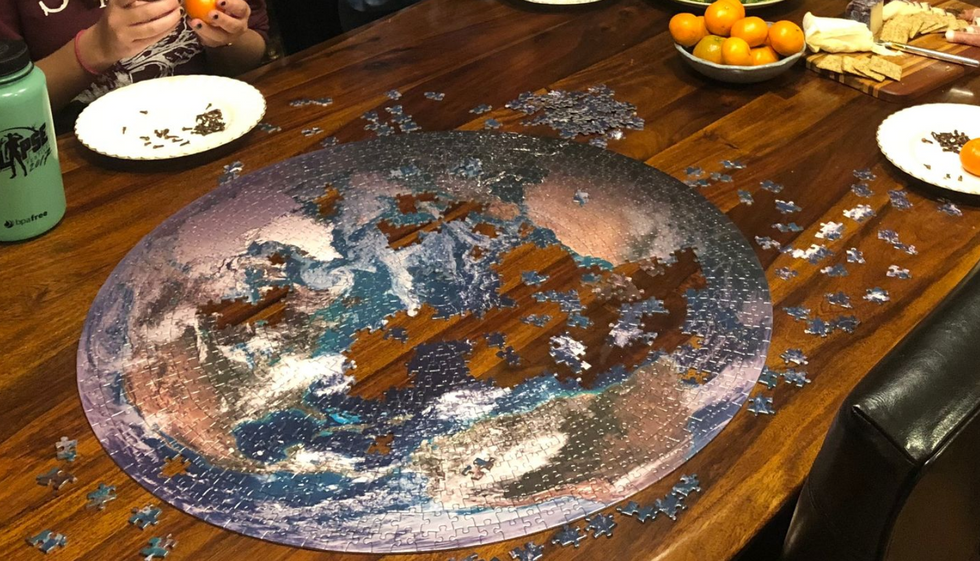 "I'm a bit picky with puzzles and I loved this one. It is bigger than expected, the colors are bright, the image is clear, and the pieces fit together well. The design of the circle was clever and added a fun element compared to rectangular puzzles. I had initially wanted to frame it because it looks so nice but I had too much fun doing it to never do again."
4. Donald E.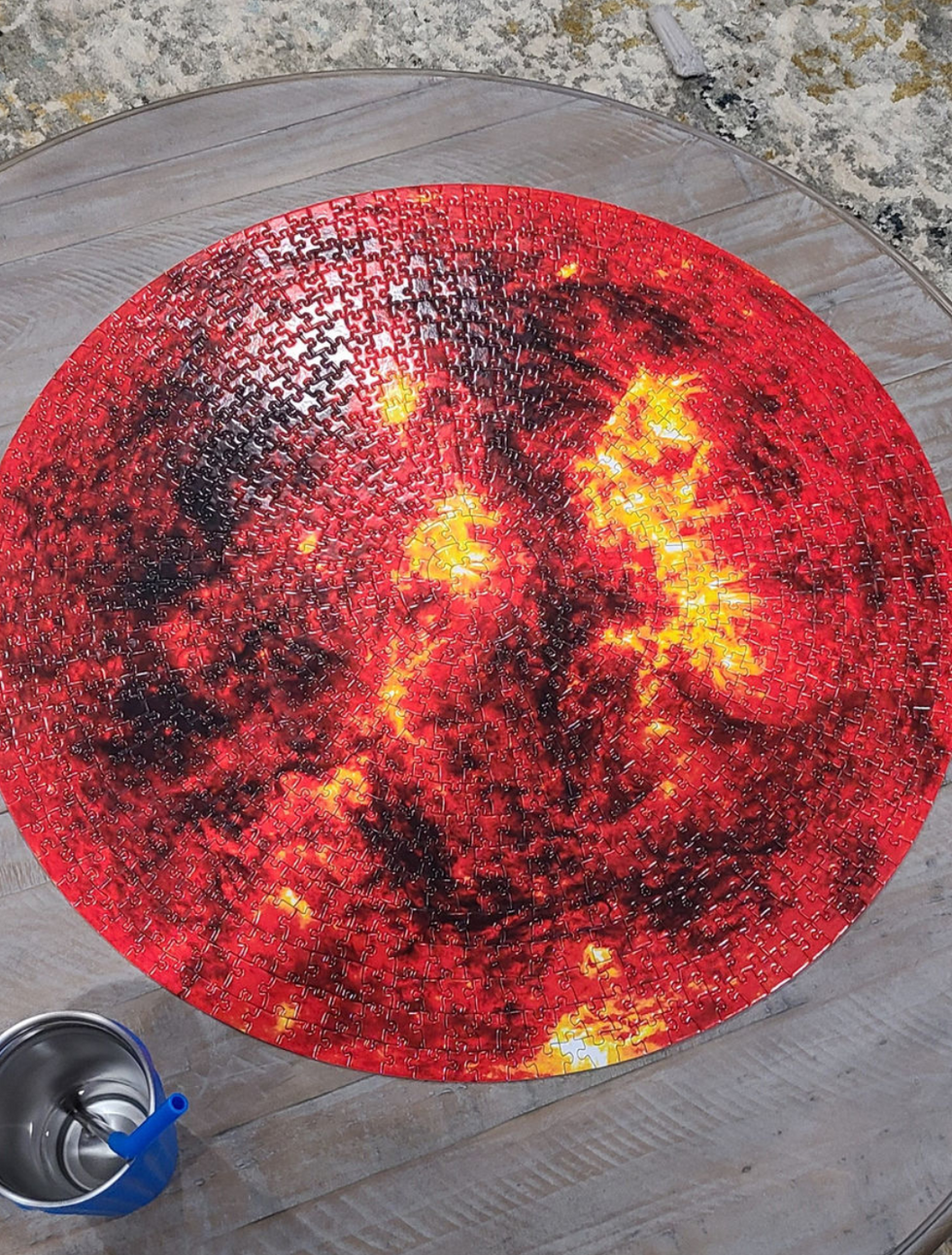 "The puzzle itself was really fun..I'm currently waiting for the glue to dry so I can frame it..the quality is really good..I will be slowly buying the earth series as I can afford it (with Christmas coming up, might be a little longer). Looking forward to framing each of the earth series for my girlfriend's son's bedroom."
5. Brittney M.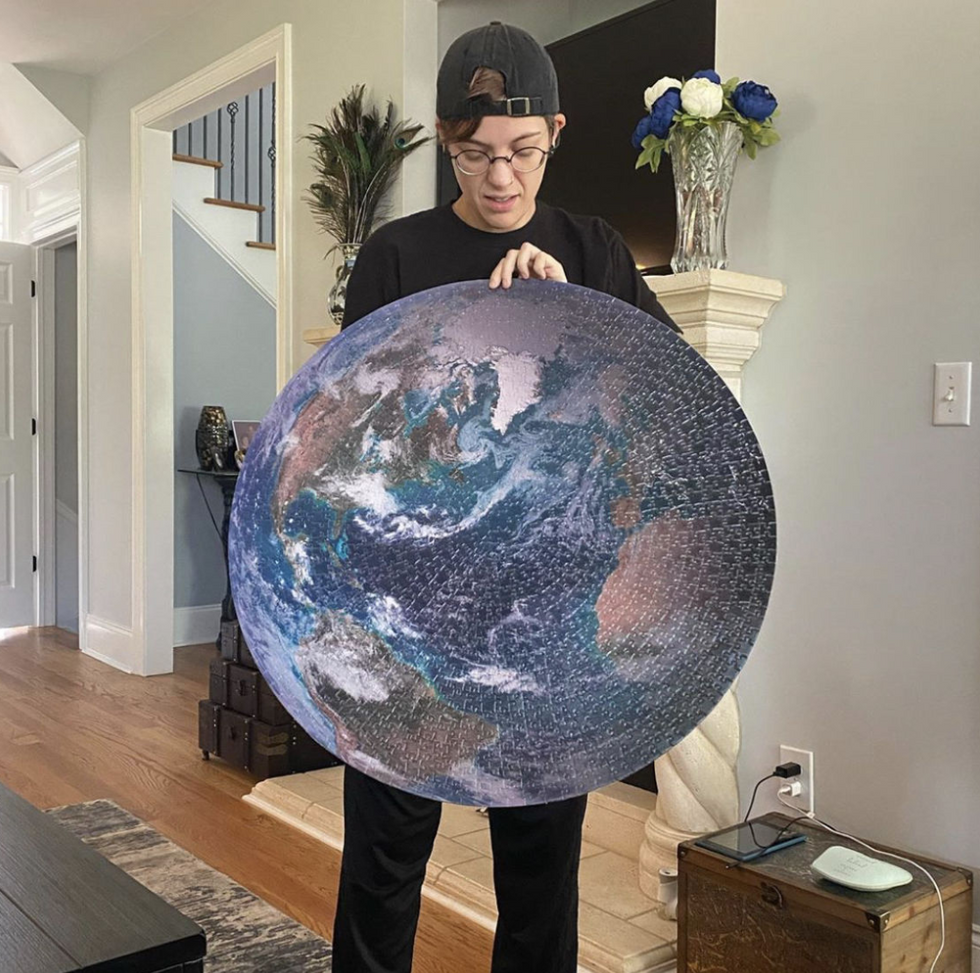 "This deserves its own post. 2 weeks! I have the moon and sun also, and I'm betting that will take much longer. Totally recommend!"
6. Tracy S.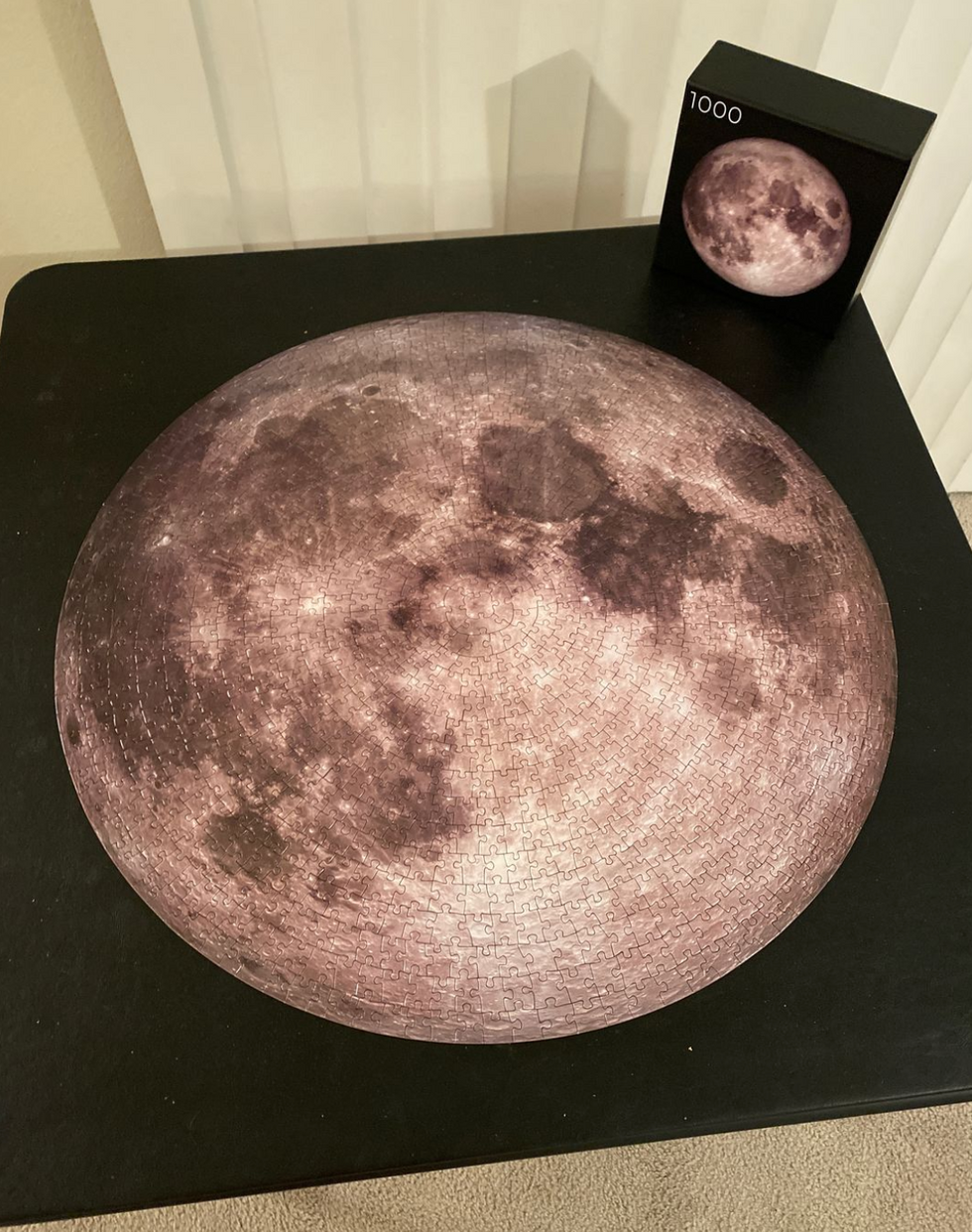 "I thought my son was crazy for wanting this moon puzzle. Didn't think I'd participate much but I found that I couldn't tear myself away! Now all I want is to order another one ASAP! Just hope the next one doesn't take as long to arrive. It was AWESOME!"
7. Brandon D.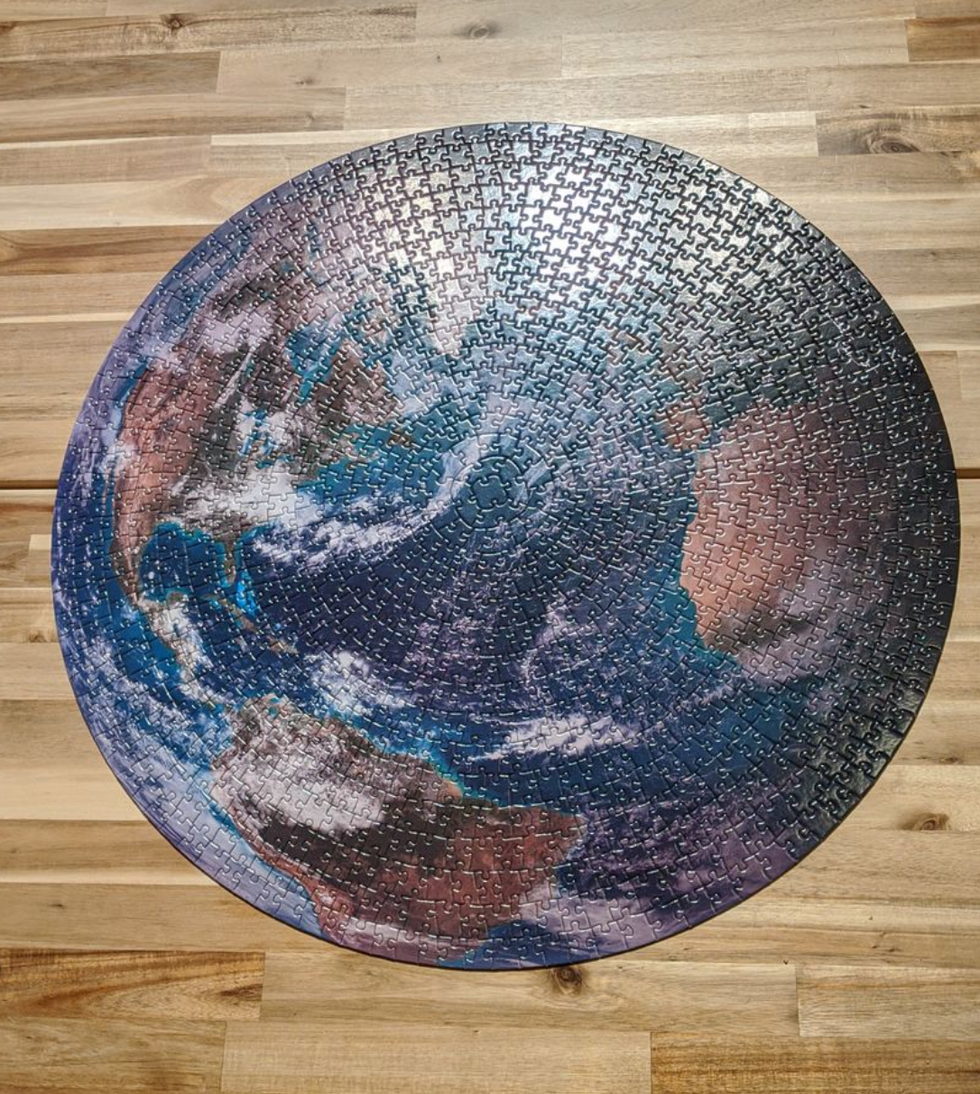 "Wife and I just completed Earth. It was fun and challenging. We can't wait to start on Moon next!!"
8. Sean L.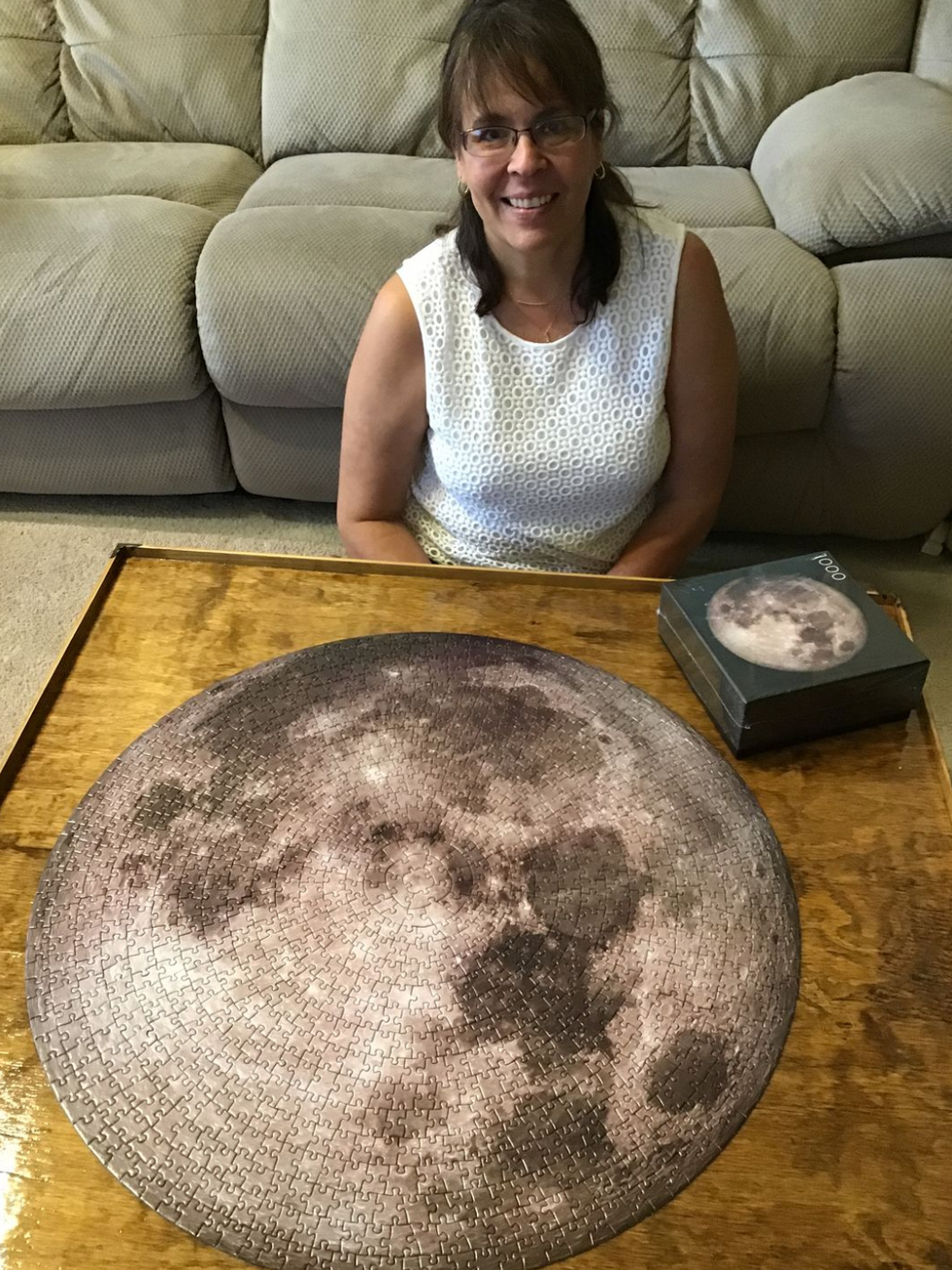 "This puzzle was an enjoyable challenge for my wife! She loved it. The quality and picture are great. The circular shape is fun to build. We definitely recommend this moon puzzle, and would purchase other planets in the future!"
9. Jay B.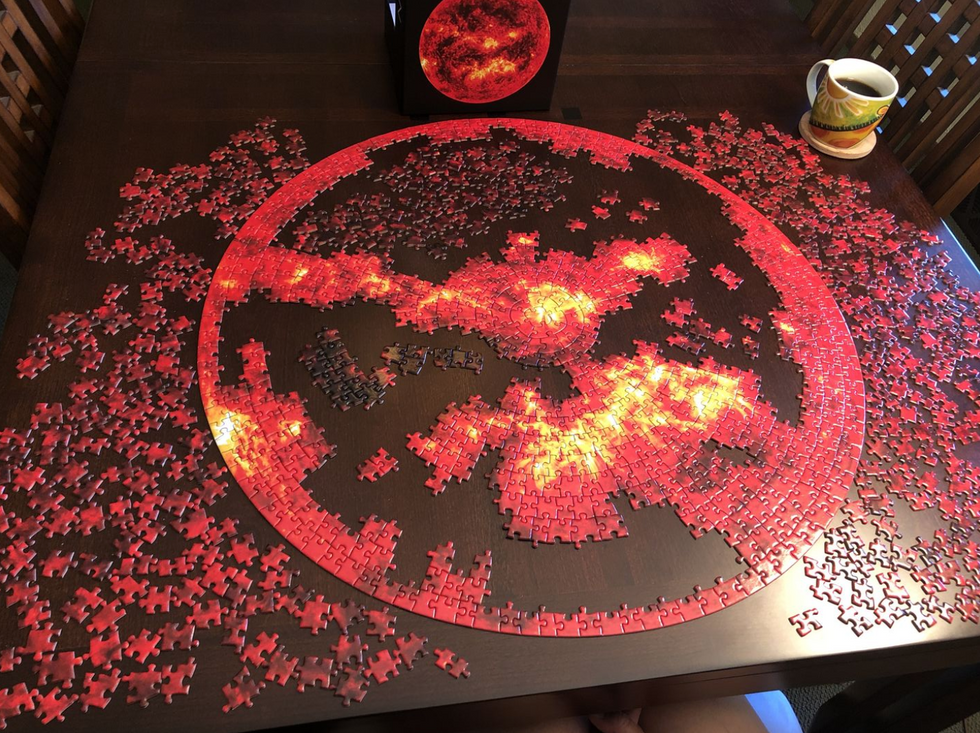 "I gave this series to my wife for her birthday. She immediately chose the SUN to do first. Any other 1000 pc puzzle would have been completed quickly. This has been a welcome challenge to her. Her words to me " I wike it! Thank you for these incredible puzzles!"
10. Stephen K.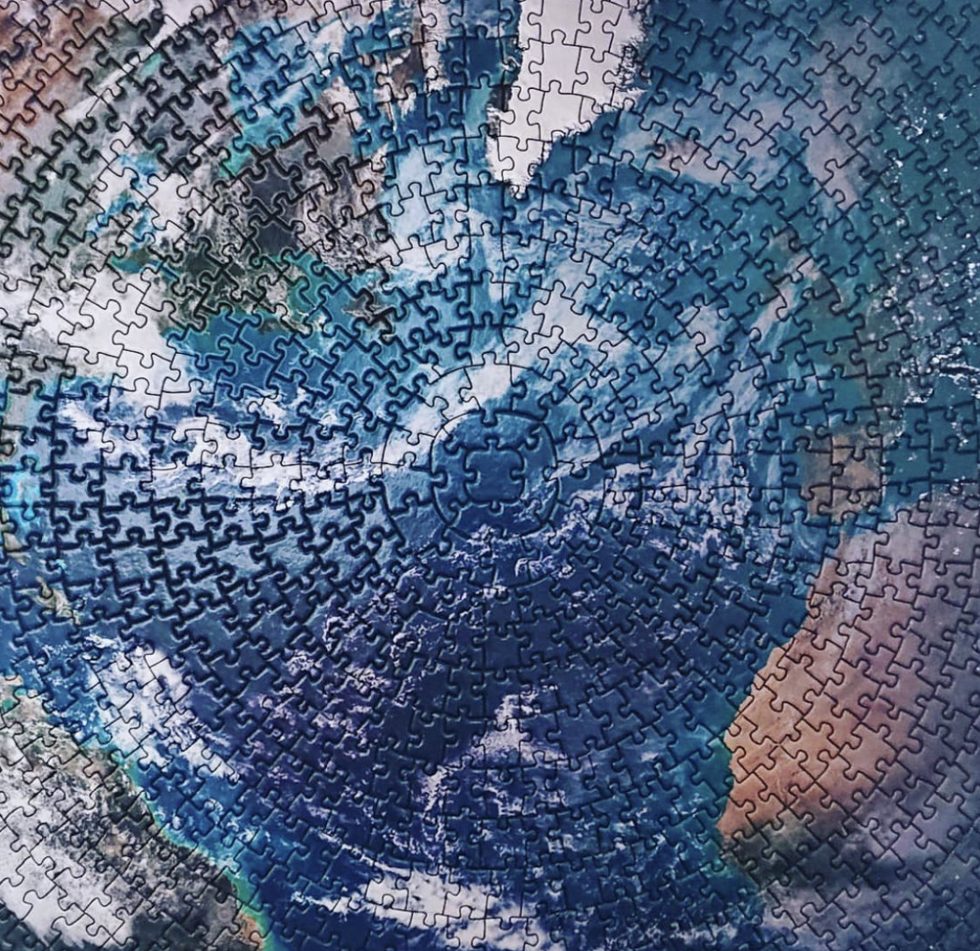 "I started on the earth one too! Got the outer ring done and sorted the land and ocean pieces. I love this set and can't wait to finish all 3 and have them on my wall! The puzzles are great quality and very challenging. Also thank you guys for your customer support, I'm definitely going to recommend you guys."
Click here
to have a look. And if you're in the mood to see more beautiful jigsaws, then keep scrolling...