Jim Carrey is one of the biggest and most hilarious actors in the world.
He's got an unbelievable range of skills, he's covered countless genres, and he is adored by the masses.
But Carrey is also known for being very eccentric and a little bit on the odd side.
He has landed himself in hot waters recently for making an inappropriate comment about a news reporter.
Keep scrolling to find out more...
Jim Carrey is one of Hollywood's best-loved actors.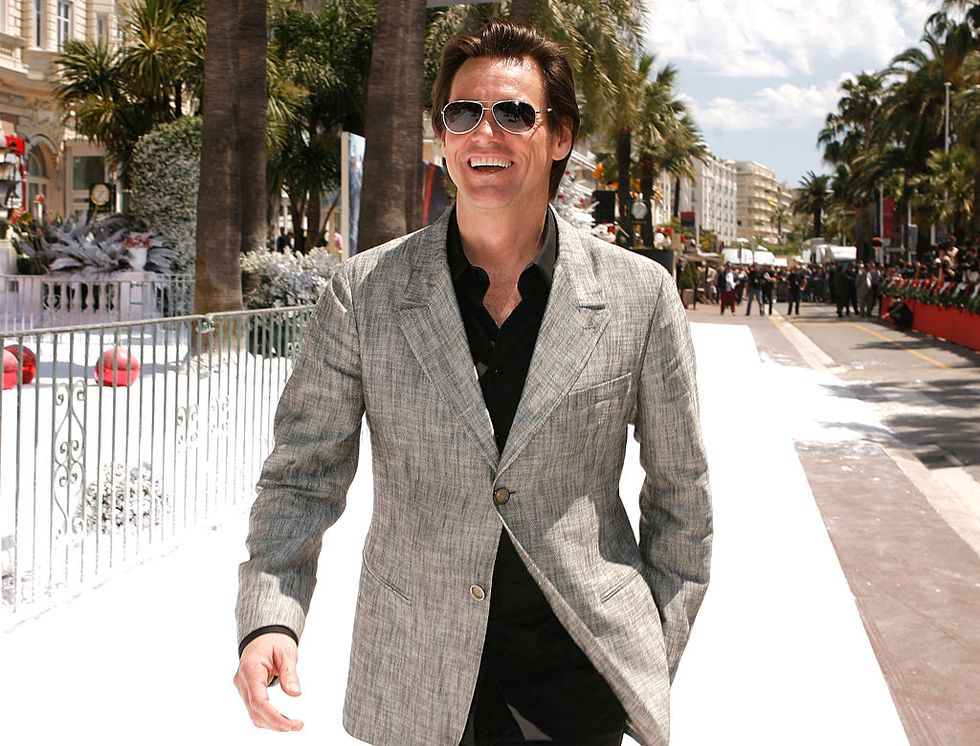 via: Getty Images
He first rose to fame in gross-out comedy movies such as 
Dumb & Dumber 
and 
Ace Ventura, 
where his seemingly elastic face and never-ending supply of energy gained much fan acclaim.
Since then, he's shown a remarkable range...
Carrey has starred in films across a wide range of genres, including a range of excellent romcoms like Bruce Almighty.
But Carrey doesn't shy away from more dramatic roles, either.
He gained a lot of critical praise for his role in dystopian reality television satire, The Truman Show. He also played the romantic straight-man lead in artsy classic, Eternal Sunshine of the Spotless Mind.
Alongside his acting success, Carrey has had to deal with a certain level of fame.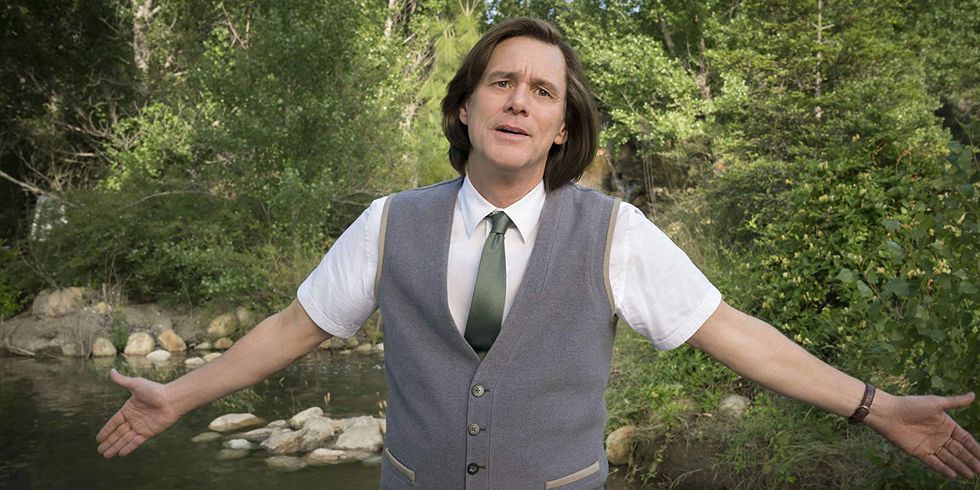 via: IMDB
Particularly in the '90s, Carrey was one of the most recognizable faces in the celebrity world, and his hugely successful film roles led to a legion of loyal fans.
At first, Carrey seemed to court the public's attention.
via: Getty Images
But in recent years, he's become a lot more private and less keen on holding his spot in the public eye. In fact, he's often quite critical of society's obsession with fame.
Carrey has often been keen to troll the paparazzi...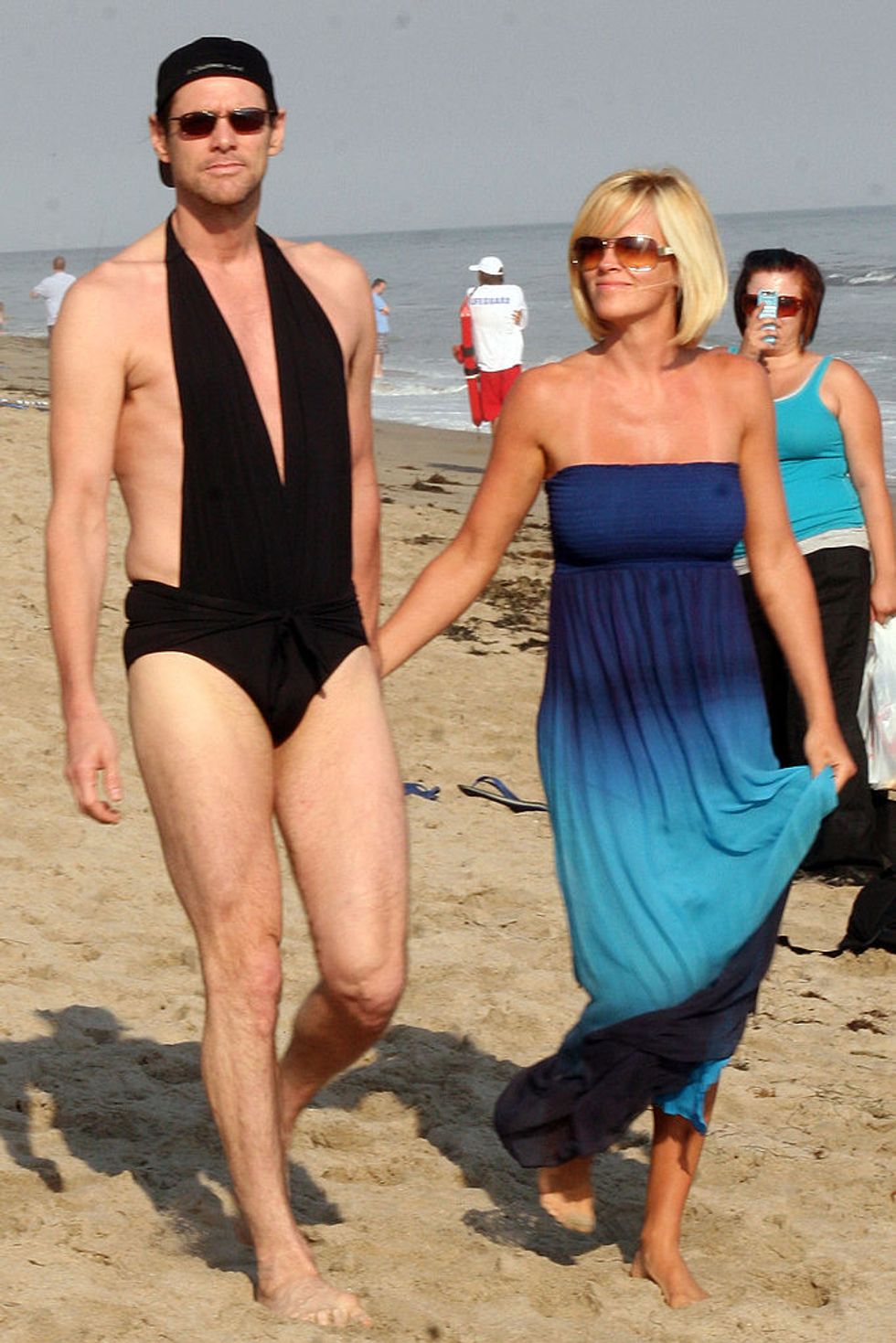 via: Getty Images
Here he is in 2008, wearing then-girlfriend Jenny McCarthy's bathing suit - perhaps as a commentary on how women are treated by the media, or perhaps just to induce a laugh.
But there's no shortage of snaps of the actor...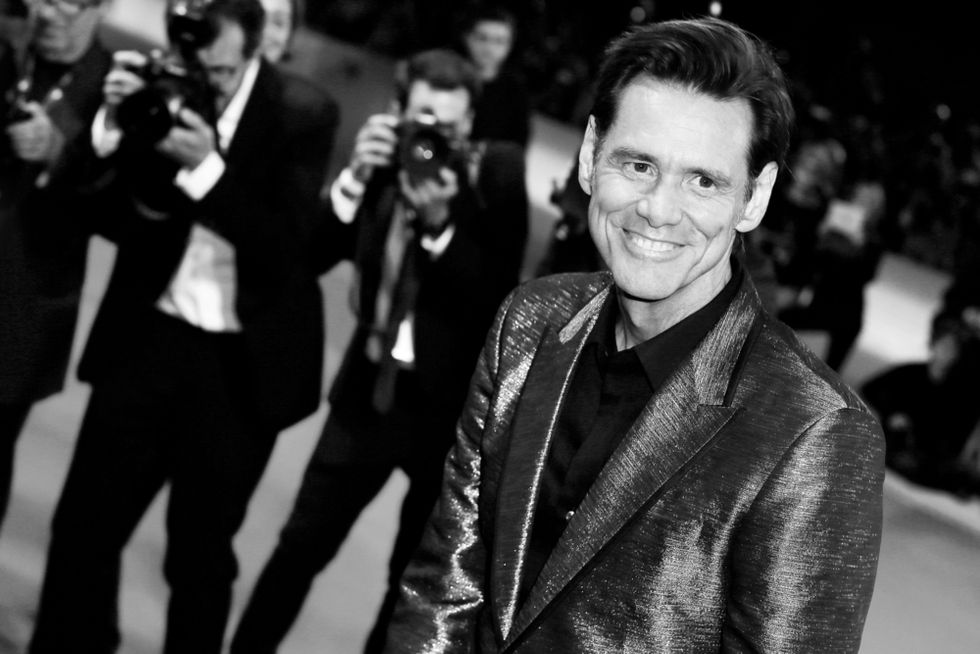 via: Shutterstock
If you're as famous as he is - and attend high profile celebrity events with such regularity - it makes sense that you'd be pretty used to getting your picture taken.
It seems like Carrey hasn't had such a problem with it in the past...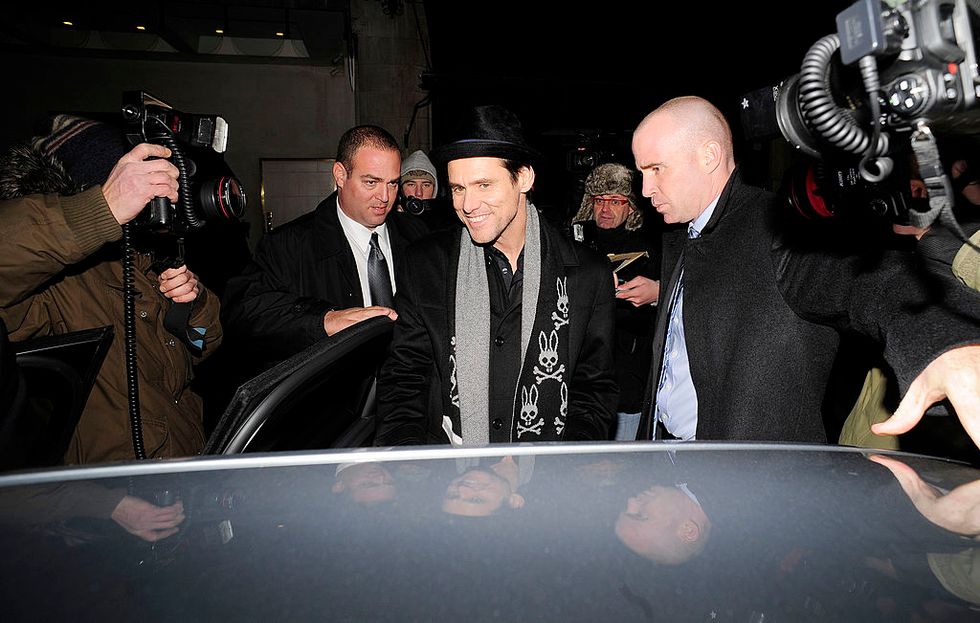 via: Getty Images
There are many past scenes in which Carrey seems perfectly happy to stop and pose for a snap - whether requested by paps or by fans.
But it seems that, over the years, Carrey has got less keen on posing for pics.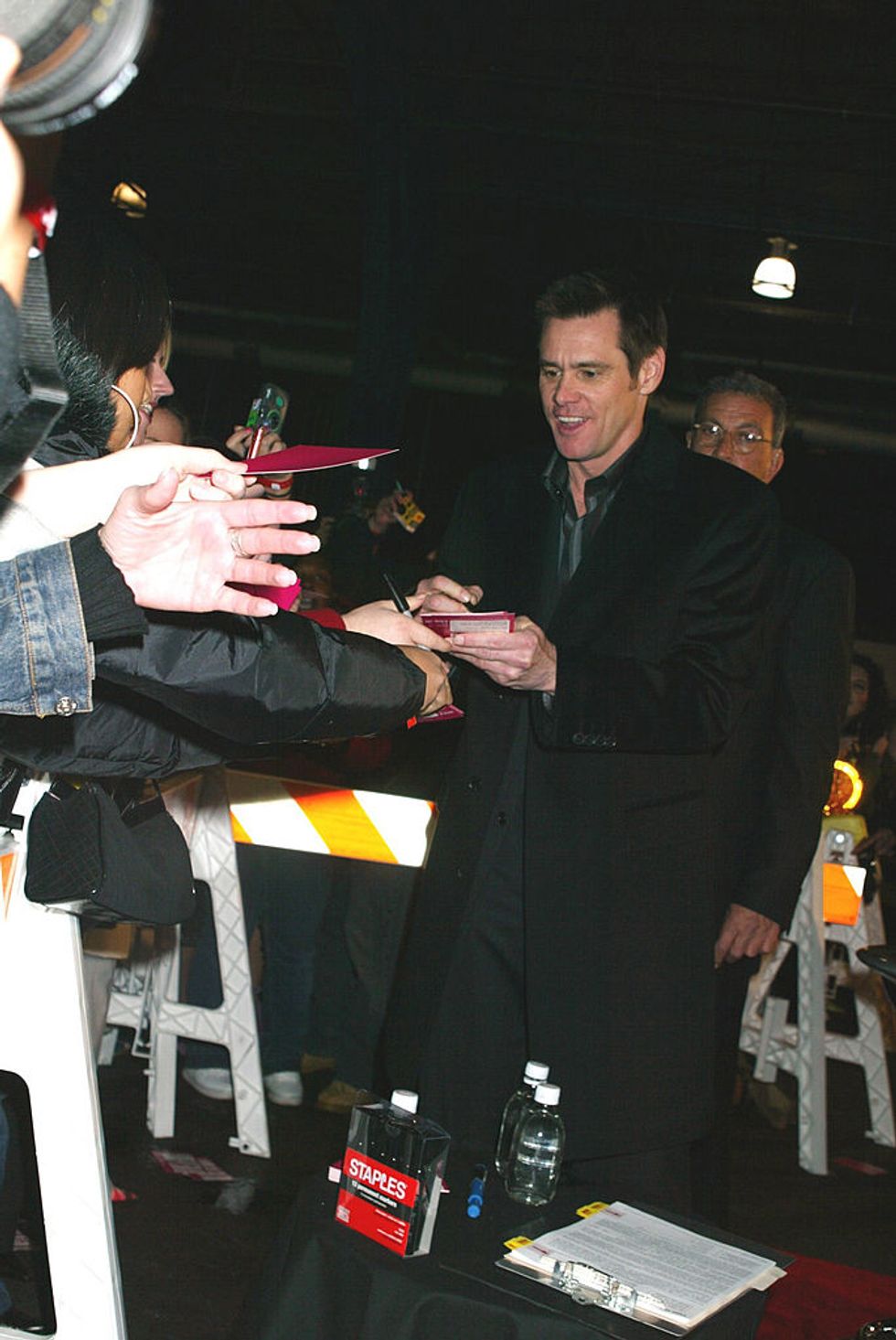 via: Getty Images
In a comedian's roundtable that was released this week, Carrey revealed his opinion on the thorny topic of celebrity selfies - and it seems he's taken quite a strong view.
Carrey claims that his selfie days are over.
But that doesn't mean that he doesn't enjoy interacting with fans - in fact, he says it's quite the opposite. It's just the means of the interaction that he'd rather change.
Carrey says he's no longer worried about disappointing fans...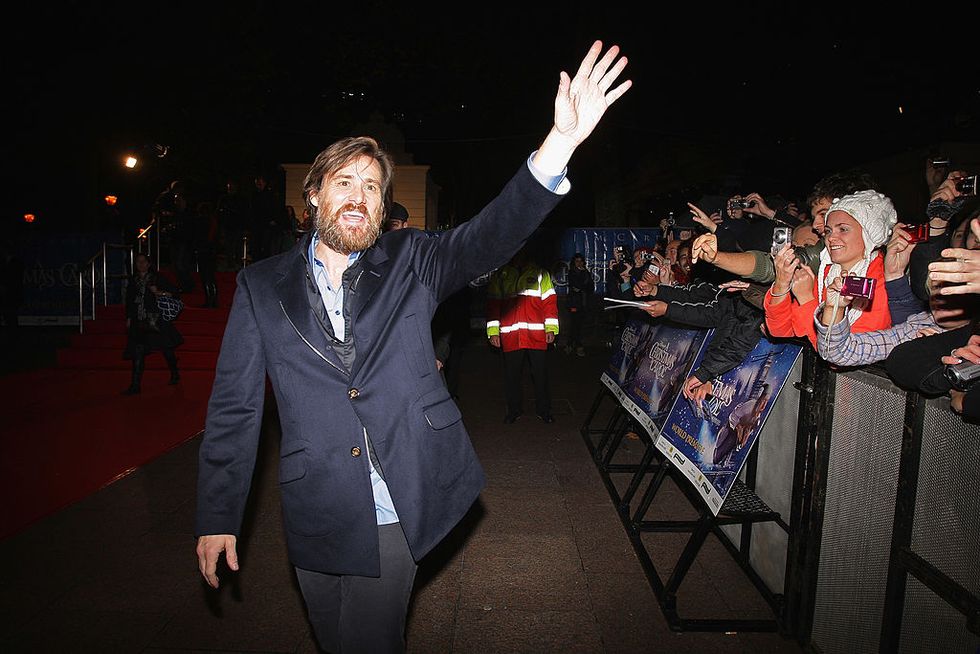 via: Getty Images
"I dropped the whole trying to be something for somebody a long time ago. I don't feel there is a pressing responsibility to please everyone."
Now Carrey prefers a different kind of interaction...
via: IMDB
"I'm not unkind to people, but I would much prefer saying hello and who are you and what are you doing today to giving a selfie," Carrey explained.
Why? "Because selfies stop life," Carrey explains.
"You go [contorts his face], "Eeehh". And then it's going on Instagram to give people a false sense of relevance." Well, consider us told!
This is just an example of Carrey's brash and confident nature...
And he really doesn't have a filter when it comes to talking to others.
The actor has ruffled some feathers recently with a comment he made to a news reporter...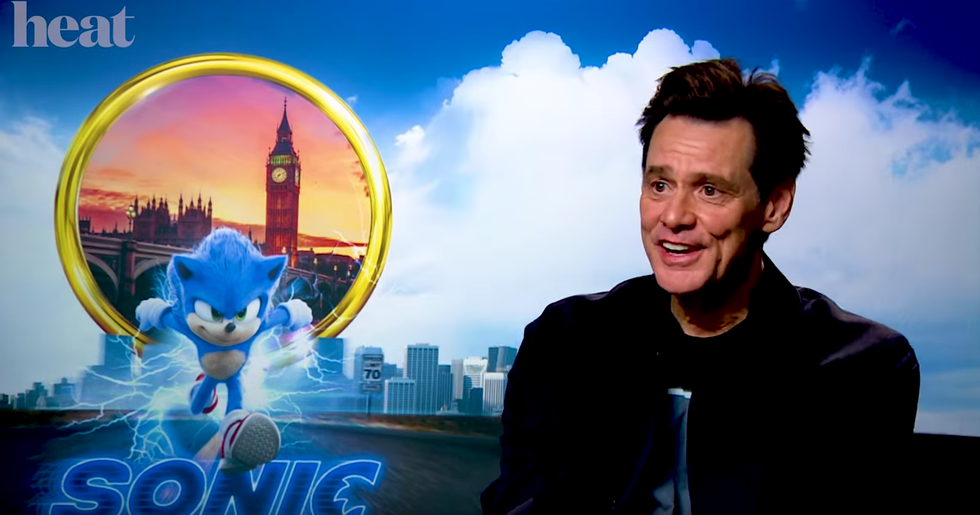 via: HeatWorld
He was taking part in an interview for HeatWorld earlier this week to promote his new movie,
Sonic The Hedgehog.
HeatWorld's entertainment correspondent Charlotte Long was doing the interviewing...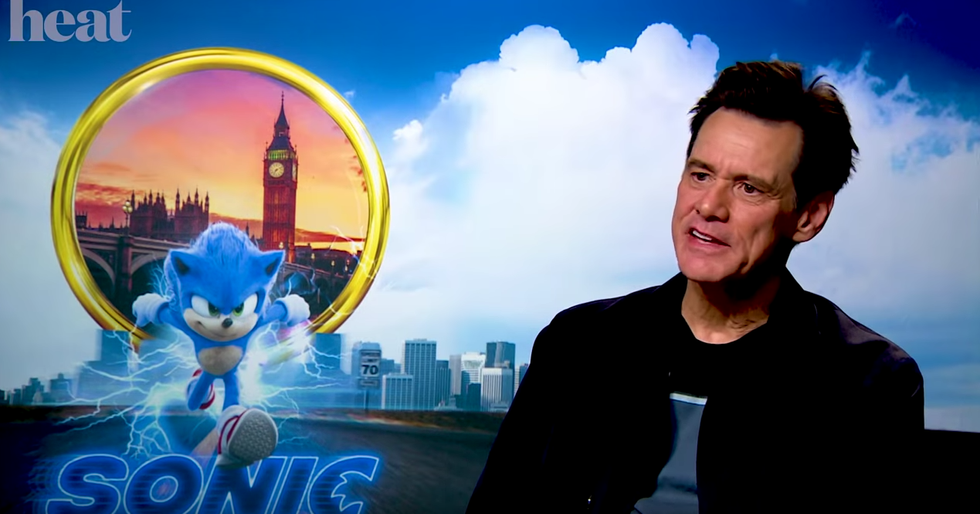 via: HeatWorld
And when she asked him, "What's on your bucket list?" Carrey replied in a deadpan voice, "You. You're the only thing left to do."
Long looked startled at his response...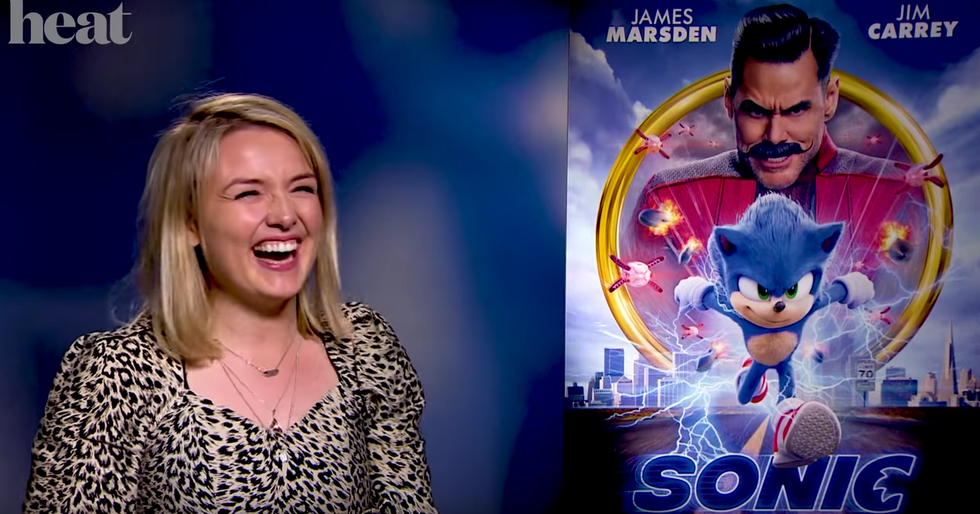 via: HeatWorld
"I don't quite know what to say to that," she says, laughing nervously, for Carrey to reply with, "Just own it."
People were not impressed...
And many have branded the actor "a sleazebag."
But some people rushed to his defense...
Gotta love how people actually think Jim was being a "sleazebag" here - the interviewer posted about it in a posit… https://t.co/4DwGHHBaxR

— Troy/Red Archer Live (@Troy/Red Archer Live)1581608912.0
And they simply branded it as some "harmless fun."
Watch the interview here...
Keep scrolling to see what demand Carrey gave to go ahead with a sequel to The Mask...