Fans of ice hockey are getting pretty excited, as the final game seven of the Stanley Cup final is upon them. But even more intriguing than the actual score of the game? What's going on with some of the co-stars of The Office in preparation for the big game.
The two teams who've been in contention for the prestigious cup are the Boston Bruins and the St. Louis Blues - coincidentally, the two chosen teams of ex co-stars, John Krasinkski and Jenna Fischer, who played lovebirds, Jim Halpert and Pam Beesley on the hit sitcom. Still following? The two have maintained a close friendship since the show ended - and their ice hockey rivalry has led to some pretty hilarious Twitter trolling. But the latest move by Krasinski is perhaps the most savage (and most hilarious) of all.
The Stanley Cup is one of the most prestigious awards in ice hockey.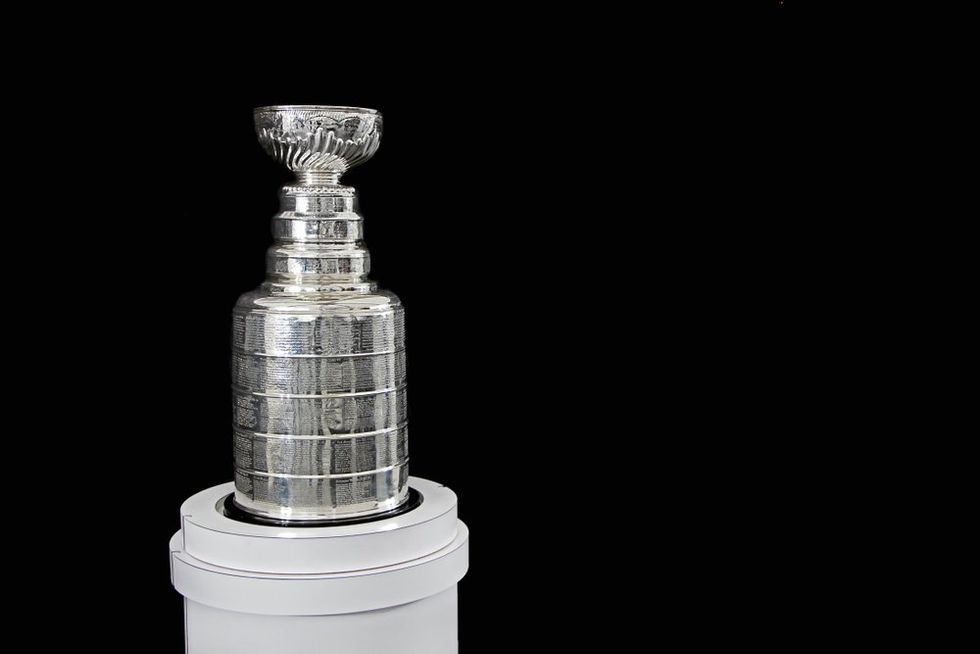 via: Shutterstock
In order to win, two teams have to battle it out across seven games. The team with the best performance are crowned the winners.
As you can probably guess, it's a big deal.
But even more so than for the team, it's a big deal for the fans. Supporters of particularly ice hockey teams go into a frenzy over the results of these games every year.
This year, there have been two teams in the limelight.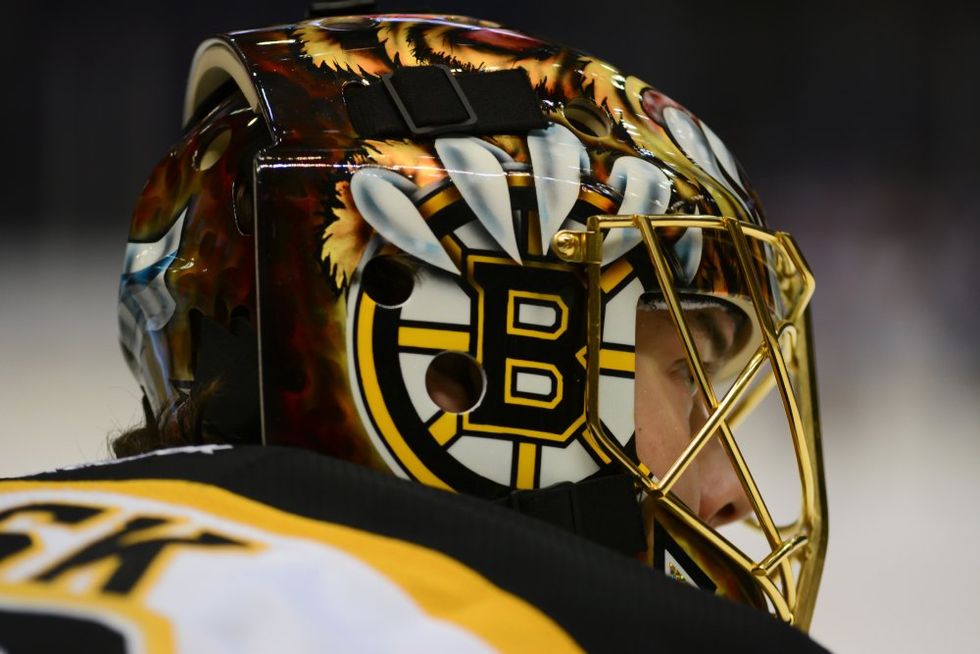 via: Shutterstock
The first is the Boston Bruins, from (as you may expect), Boston, Massachusetts.
Their opponents?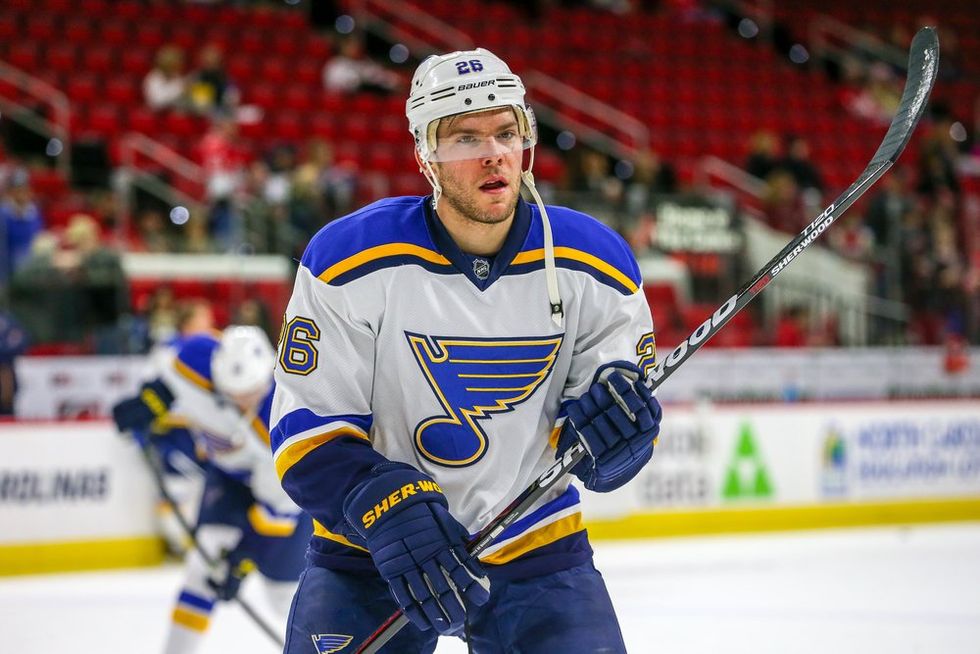 via: Shutterstock
The St. Louis Blues, from St. Louis Missouri - a team who had never won the Stanley Cup before.
But the rivalry between the Bruins and Blues paled in comparison to something else.
These two teams are particularly interesting to be in opposition, thanks to a different rivalry - one which started on now-canceled NBC sitcom The Office.
The rivalry is between two unlikely characters.
When you think of Jim and Pam from The Office, you likely think of them being incredibly cute and wonderful to one another.
The two are basically the definition of goals.
They are equal parts loving and hilarious together, and for many their storyline was the reason they kept coming back to The Office.
Although they did have a pretty playful relationship.
Jim and Pam have never been afraid to gently mock one another - though it is always in a loving and fun spirit.
Off-screen, the pair also have a great friendship.
The entire cast of The Office still remains friends, and often have some pretty hilarious interactions on social media.
But there's one area where they clash.
John Krasinksi and Jenna Fischer, who play Jim and Pam respectively, support two different ice hockey teams. And coincidentally, this year, these are the two teams in the running for the Stanley Cup.
A fact that both Krasinksi and Fischer have acknowledged.
This is going to be interesting... https://t.co/fuc5tt2yvp

— Jenna Fischer (@Jenna Fischer)1558502950.0
The pair have ignited their rivalry on Twitter over the course of the seven final games of the Stanley Cup - and the internet has loved watching them.
Both have been following the games closely.
But things have got pretty awkward.
In fact, the pair have even brought some of their other Office co-stars into the drama, forcing them to pick a side. Steve Carrell, who plays hapless boss Michael Scott, has had to make his opinion known.
He shared this image earlier this week.
https://t.co/h8S74OYWJh

— Steve Carell (@Steve Carell)1560357840.0
Clearly, Carrell has thrown down in favor of Krasinski's side - although that could also be based on his own Massachusettsan birthright.
And NBC has happily latched on to the rivalry.
We're back in The Office for Game 4 of the #StanleyCup Final tonight at 8PMET on NBC! @theofficenbc https://t.co/BMe2NIY7et

— NBC Sports (@NBC Sports)1559574002.0
They aired this advert for game four of the final using the theme tune from 
The Office, 
to potentially entice some new viewers to the sport.
Twitter has been loving the jokes.
@NBCSports @theofficenbc https://t.co/HPjziFhgyr

— Tony Eichenlaub (@Tony Eichenlaub)1559578658.0
This meme quickly went viral. It's the Stanley Cup, but superimposed with Stanley from 
The Office's 
face. Get it? Because Stanley!
Even Fischer got in on the Photoshop action.
It all comes down to tonight. Game 7. #LetsGoBlues #StanleyCup #Gloria #TeamPam @StLouisBlues @NHL @johnkrasinski https://t.co/smGBAAi4t8

— Jenna Fischer (@Jenna Fischer)1560351116.0
She shared this image of Jim and Pam "wearing" their respective ice hockey team jerseys in preparation for the big decider, game seven.
These interactions have been pretty fun to watch.
But the latest blow dealt by Krasinski might just be the most savage one yet. He attended game seven this week - and he took a pretty unlikely guest in tow.
Here's the Tweet in question.
Game 7! Let's do this!!! #NHL #StanleyCup @jennafischer https://t.co/BxMokfdLLr

— John Krasinski (@John Krasinski)1560384559.0
Krasinski started the video apologizing to Fischer and saying he wished she could be sat next to him. But then another figure comes and takes that seat. And to fans of 
The Office, 
the man was instantly recognizable as David Denman, who played Pam's ex Roy.
And then we see Krasinski's signature smug grin.
Denman gives Fischer a small "hi," before focusing back on the game, and then Krasinski breaks out in this infectious smile. He's never looked more like Jim Halpert.
You may remember Roy from way back in the earlier Office seasons.
He was engaged to Pam when we met her in series one - but he never shared the same connection with her that best friend and soulmate Jim did.
And although it took Jim and Pam a while, Roy never really stood a chance.
Which is what makes Krasinkski's ganging up on Fischer with her (fictional) ex all the more savage.
Some Twitter users pointed this out.
@johnkrasinski @jennafischer Come a long way https://t.co/ApsIeFeMhb

— Alex Restrepo (@Alex Restrepo)1560386198.0
Where Roy was once attempting to punch Jim right in the face, it's nice that the actors have managed to remain friends after all these years.
But Fischer had an excellent reply.
Ha. Ha. Ha. Well played. Just be careful he doesn't leave you at the game. #GoBlues @NHL @David_Denman https://t.co/JtlCnqloxU

— Jenna Fischer (@Jenna Fischer)1560386227.0
She referred to a hilarious scene from 
The Office 
in which Pam described her worst ever date, saying, "he brought his brother, and when I went to the bathroom, the game ended and they forgot about me."
But perhaps this move by Krasinski is even worse?
@jennafischer @NHL @David_Denman https://t.co/QmVZmkkusV

— Jordan Pegram (@Jordan Pegram)1560386375.0
Anyway, it seems Fischer ended up getting the last laugh, as the Blues won game seven and thus took home the Stanley Cup - for the very first time in history!