Along with being a talk show host, Jimmy Kimmel is also dad to a two-year-old daughter who is often spoiled by members of his family.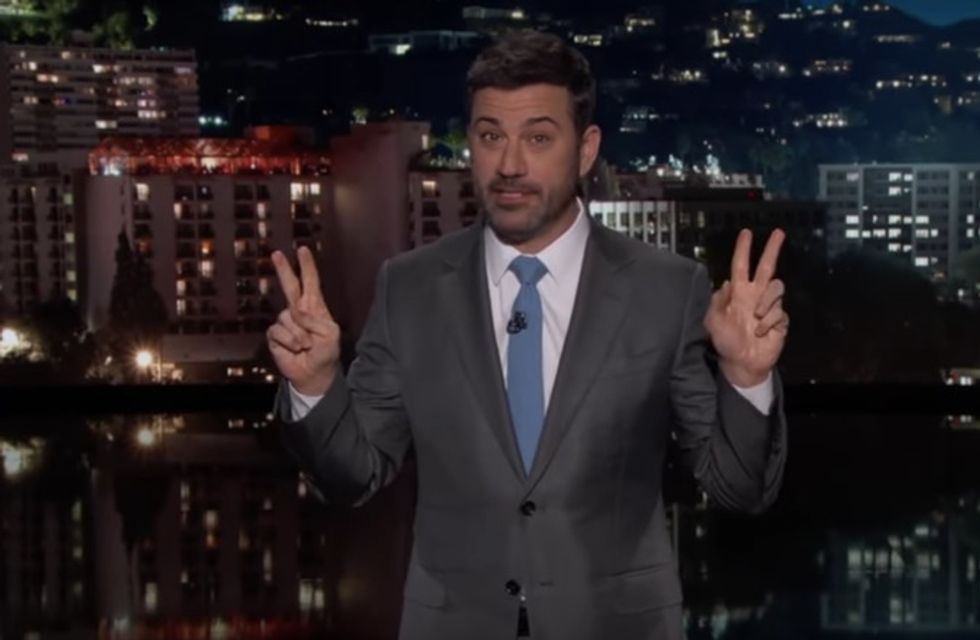 via: YouTube
This Christmas Kimmel's brother and sister-in-law mailed his daughter an 8-foot tall "refrigerator sized" stuffed bear that now permanently resides in their home.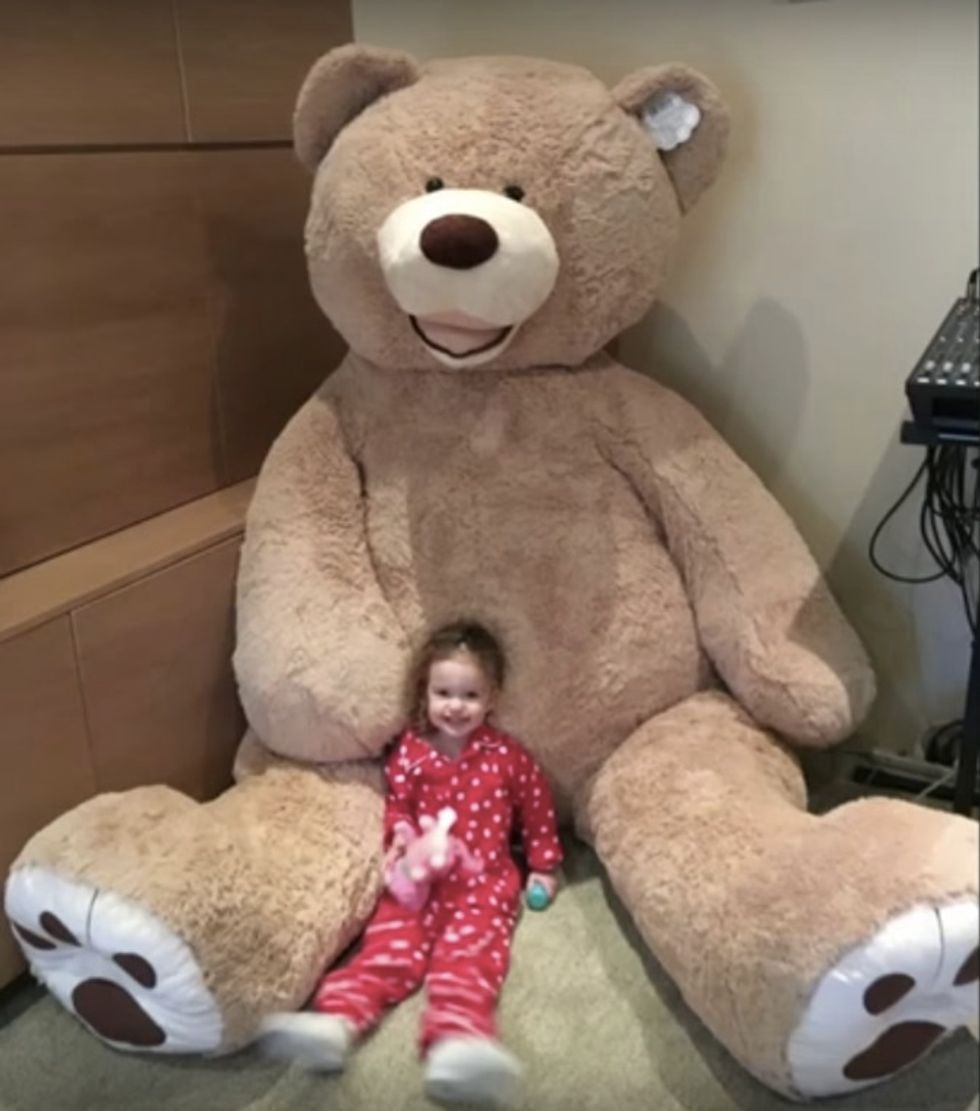 via: YouTube
Cute! Cuddly! Ridiculously huge and inconvenient to keep in your home.
Kimmel knew he had to strike back twice as hard. He chose to return the favor in the form of not one, but FIVE life-sized stuffed bears sent to his brother's kids.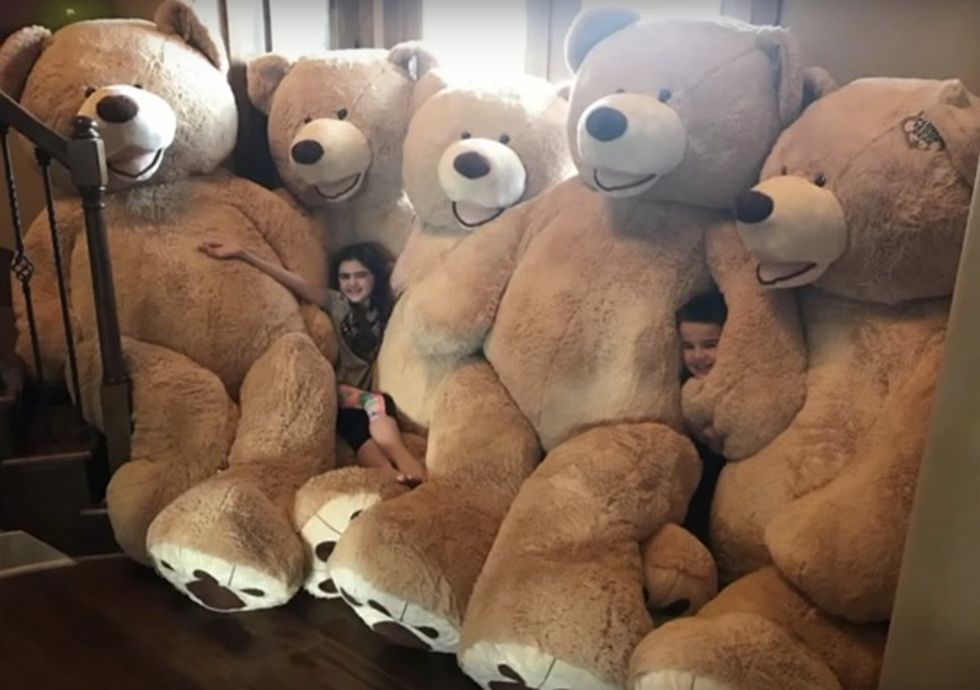 via: YouTube
"We tried to send a live bear, but the authorities won't allow that, apparently," joked Kimmel after showing audiences his niece and nephew surrounded by the immense plush toys.
Sounds to me like a little kid's dream and a parent's nightmare. Good one, Kimmel.