Tiger King star, Joe Exotic, has this week come forward with some shocking, and very concerning claims about his health.
Keep scrolling for the full story, and to hear just how bad his conditions behind bars really are...
In the last couple of months, Joe Exotic has become somewhat of a household name.
The eccentric big cat owner rose to fame after the release of the Netflix series,
Tiger King
.
If you still haven't watched it, what are you doing?
Tiger King is perhaps the most binge-able show Netflix has ever graced our screens with.
It gives us an eye-opening insight into the captivity of big cats here in America.
But it isn't just about the tigers and lions...
It is mostly about the scandalous lives of these people in America's big cat community... And we
cannot
get enough.
Who knew there was such a large cult of exotic animal hoarders in the US?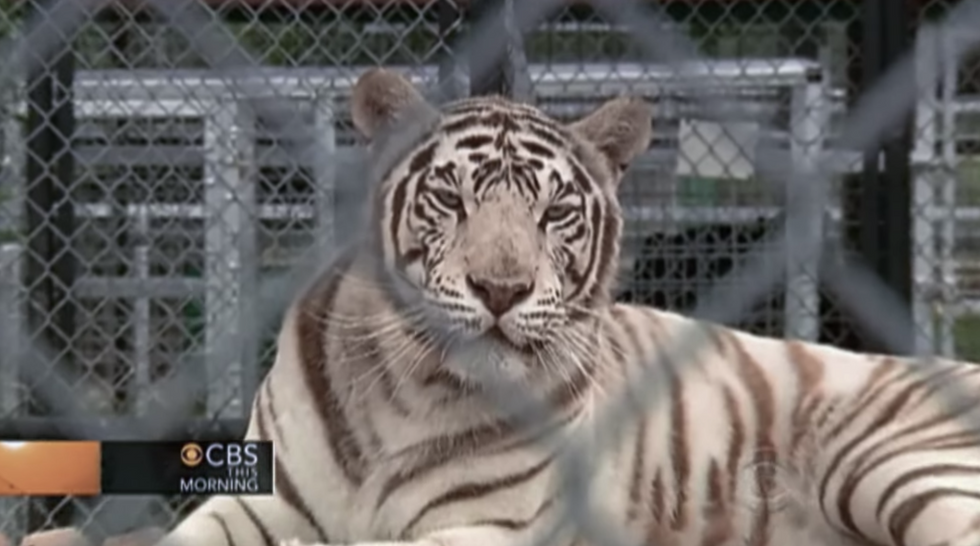 And who knew there was
so much
rivalry and hate?
There was a lot of drama in the life of Joe Exotic...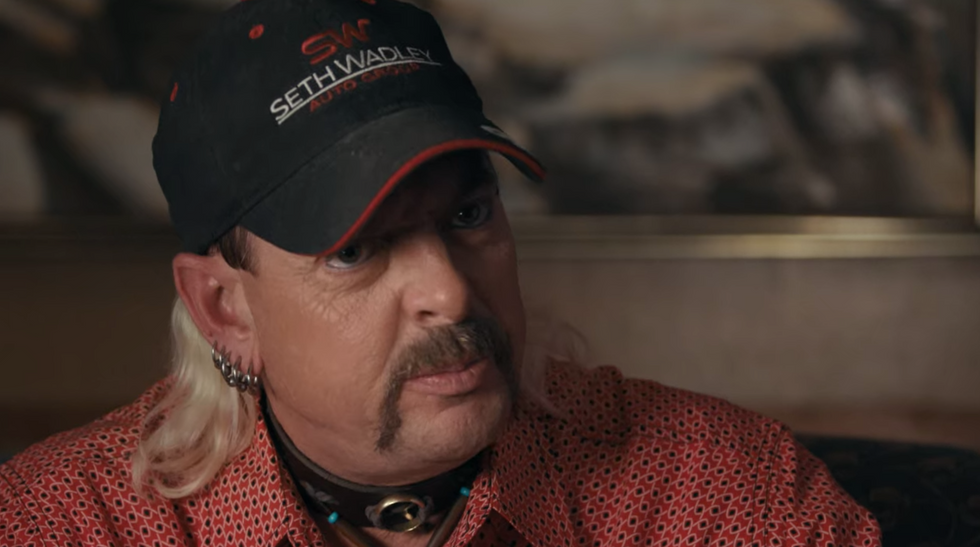 And the big cat owner seemed to
really
have it in for Carole Baskin, with footage showing him repeatedly wishing death upon her and describing how he would like to kill her after she tried to expose his zoo.
Yikes.
But people seem to be forgetting that this is based on real-life...
deep trouble.
Joe is an openly gay man...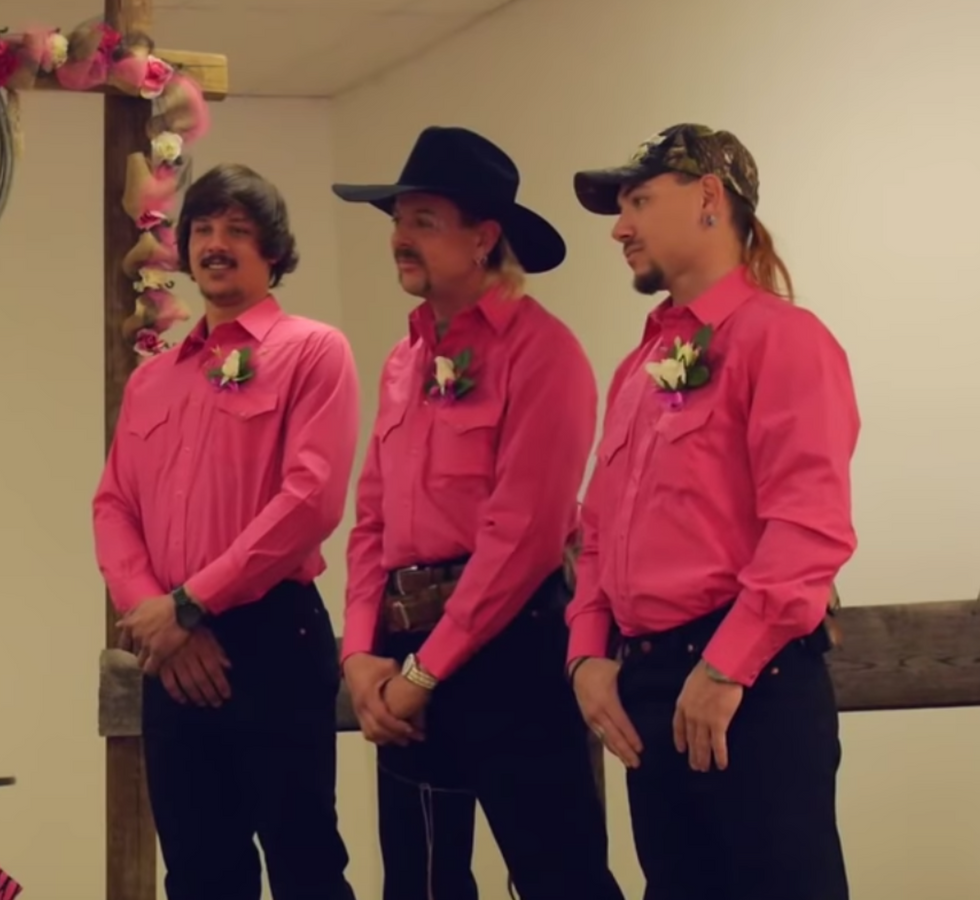 But, after he married both John Finlay and Travis Maldonado in a 3-way ceremony, both of his husbands gradually deteriorated with drug use and mental health problems. Travis tragically took his own life after he made claims that he wasn't at all gay, and Joe had simply hoodwinked him by fueling his addictions.
And after this marriage tragically fell apart...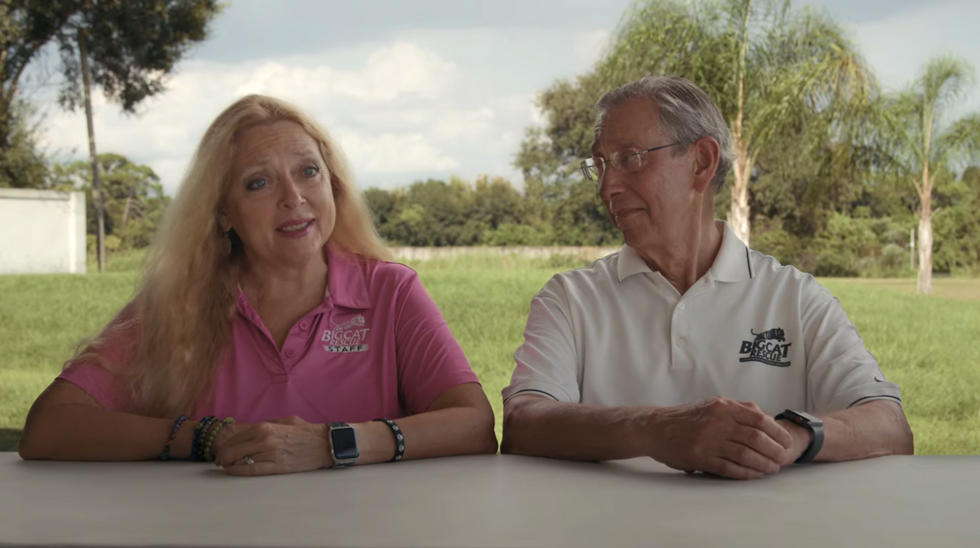 Joe himself fell into a downward spiral and his obsession with Carole and her
missing ex-husband
grew even bigger.
And last year, things took a turn for the worst.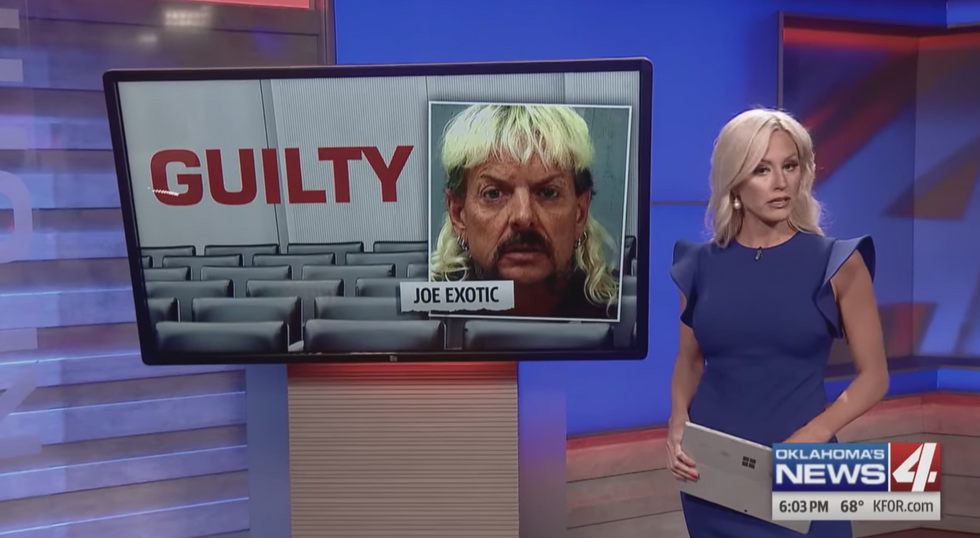 Joe was sentenced to twenty-two years in prison.
His first charge was for conspiracy to murder.
He allegedly hired a hitman to take Carole out whilst she was biking down a deserted bike path before the FBI became involved and thus foiled his dangerous plan.
And the second was for animal cruelty.
Though his treatment of his tigers has always been questionable, it was found that Joe had killed several of the older big cats to make room for new arrivals at his animal park.
Most of us believe that this sentencing is more than reasonable.
Despite how cooky he comes across as on camera, it's undeniable that Joe belongs behind bars for his appalling behavior to both his staff and his innocent animals.
But others aren't too convinced.
@joe_exotic Let's crowdfund a new attorney and an appeal.... Joe needs to be free, and that bitch Carole in jail.… https://t.co/7Xr2h4MYyb

— rita as in marga..... (@rita as in marga.....)1586195167.0
Evidently hoodwinked by his "loveable" on-screen persona, many people have been taking to Twitter to protest his sentencing.
The hashtag #freejoeexotic was even trending for a while.
Free the bro bro Joe Exotic🙌🏻 fuck a bitch named Carole

— hunter kelly (@hunter kelly)1585847292.0
I've lost
all
faith in humanity.
So many people are set on seeing Exotic walk free...
Free joe exotic!!!!! Idk if he's innocent but I wanna see what he does next tbh

— AL BABY (@AL BABY)1585668694.0
Simply because he makes good television.
But these people may be a little disappointed...
Because, this week, the Tiger King himself has come forward with a rather worrying prediction.
Joe Exotic believes that he will be dead in a matter of months.
The eccentric cat owner recently claimed,
in a hand-written letter obtained by TMZ
, that he thinks he may only have 2 or 3 months left to live if he is to remain behind bars.
Now, I know some people are a little confused by this...
@TMZ he ain't dead yet?

— rhi☁️//aotd era (@rhi☁️//aotd era)1591603738.0
Just to reiterate - Joe Exotic is
not
dead, but he doesn't think he has much longer left.
"My soul is dead."
In his disturbing letter, Joe details his life behind bars and claims that he is being tormented by the other inmates about his husband's suspected infidelity and that, as a result, he is "losing hope."
"Stop sending me pictures of him having a party while I live this hell."
Evidently, people have been sending Joe photos of his husband, Dillon, who has apparently ghosted Joe since his arrest, partying and having relations with other men.
The letter is an incredibly bizarre read...
And, at one point, Exotic even compares his situation to George Floyd's. "All riding the white horse of fame at my expense again. Anyone doing films, signing contracts with any of these people should be ashamed of yourselves. This was my life, my parents lives, and I'm not even dead yet. It's like George Floyd."
He then went on to claim that he isn't getting the correct medical treatment for his health conditions...
And consequently could only have "2-3 months left to live."
This sounds a little suspicious to me...
@TMZ looks like Carole Baskin won this time

— Mason 🇺🇸(e-SF 6-10)(GSW 6-6)(SJS 1-1) (@Mason 🇺🇸(e-SF 6-10)(GSW 6-6)(SJS 1-1))1591603957.0
Could this be the work of that b***h Carole Baskin?
Well, many people believe so.
@TMZ Carole strikes again https://t.co/d6ioHh0iKP

— Matthew reist (@Matthew reist)1591604390.0
And, honestly, it
really
wouldn't shock me.
But Joe's letter didn't end there.
Nope, the reality star then called upon President Trump on getting a pardon.
The President hinted at "looking into" his case a few months ago...
But, of course,
nothing more has come from it.
Joe even called on other celebrities for help...
Kim K and Cardi B were among the famous names mentioned in his letter.
Well, with all these famous names, the second season of Tiger King is looking very promising...
@TMZ Tiger King season 2 looks promising fr

— Roliandi Bagas (@Roliandi Bagas)1591604209.0
Joe Exotic, President Trump, Kim Kardashian, and Cardi B in court?
That,
I'd watch.
Good luck, Joe.
I'm not sure how helpful his letter will be... But, for now, we can only hope that he will stay strong behind bars. After all, that's what he subjected his big cats to, wasn't it? For more on the hit series, keep scrolling...