This week, the city of Baltimore came under a very public fire when President Trump dubbed it a "disgusting, rat and rodent-infested mess" in one of his infamous Twitter rants.
Trump's vicious Twitter attack was directed at Maryland Rep, Elijah Cummings, after he criticized conditions at U.S. Customs and Border Control facilities on the Mexican border. Since his online outburst, however, the President has been slammed for his "outrageous" comments towards Cummings by other democrats.
And now, John Legend has had his say. The musician has always been vocal about his thoughts on the President, and he certainly hasn't held back this time, with him even going as far to say that Trump needs to impeached from Office immediately.
Keep scrolling to see Legend's explosive rant, in which he condemns the President and defends the people of Baltimore.
Let's start from the beginning.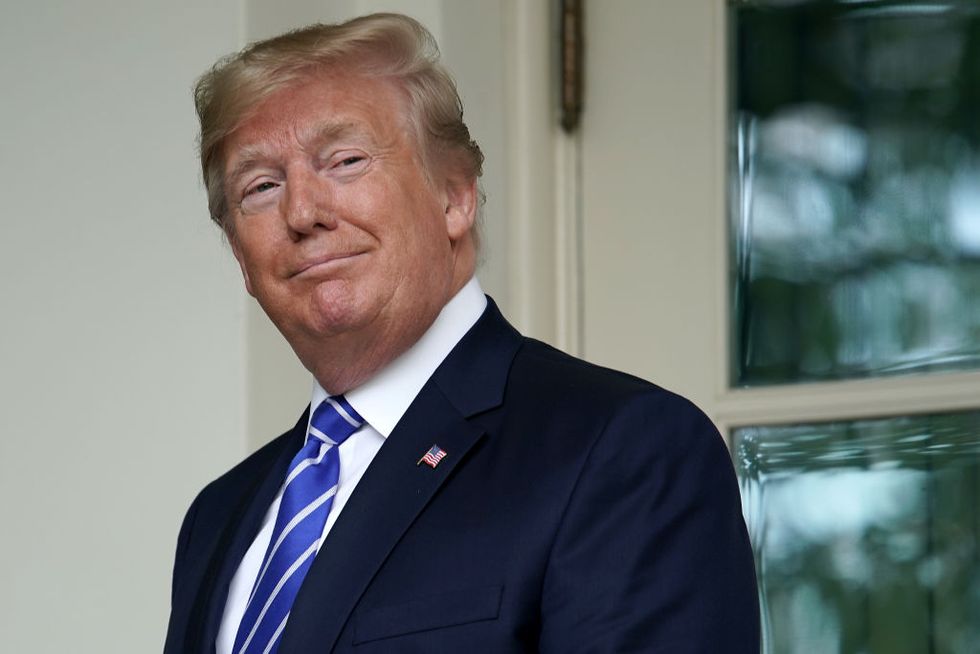 via: Getty Images
This week, President Trump took it on himself to publicly slam and ridicule a Democratic Congressman in one of his many furious Twitter rants - just as most stories regarding Trump tend to begin nowadays.
Elijah Cummings is the President's latest target.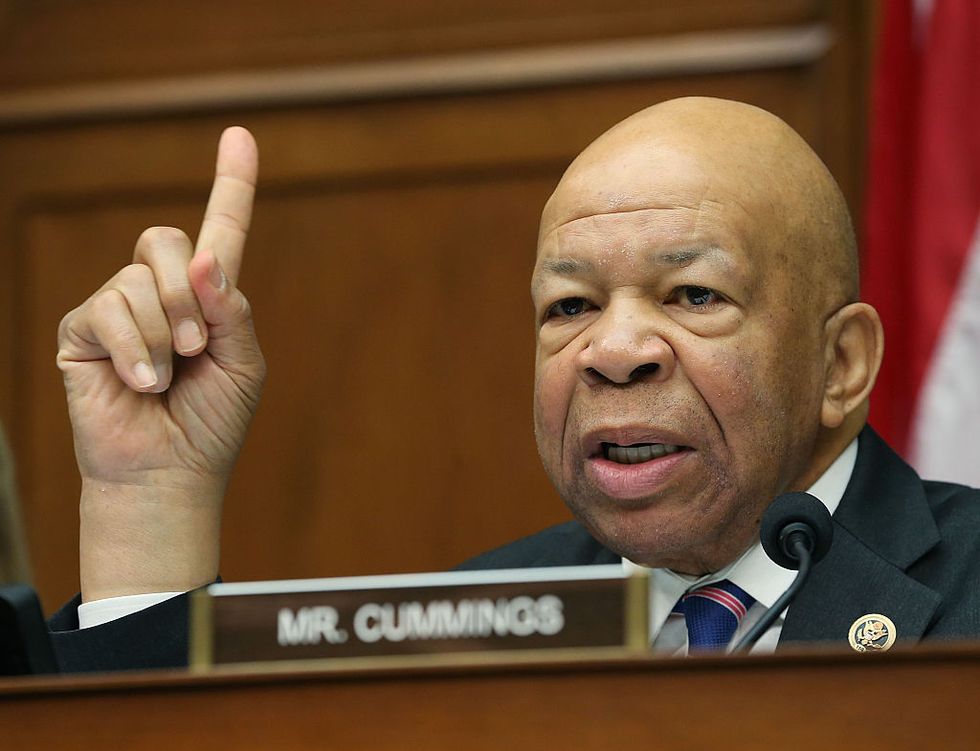 via: Getty Images
Trump's vicious attack comes after Cummings, who is the representative for Maryland,
publicly condemned
the treatment of migrant children at facilities on the U.S. border with Mexico. The Congressman even went as far as to compare the treatment on the border as "government-sponsored child abuse" in a news conference last Thursday.
And this isn't the first time Cummings has come after the President...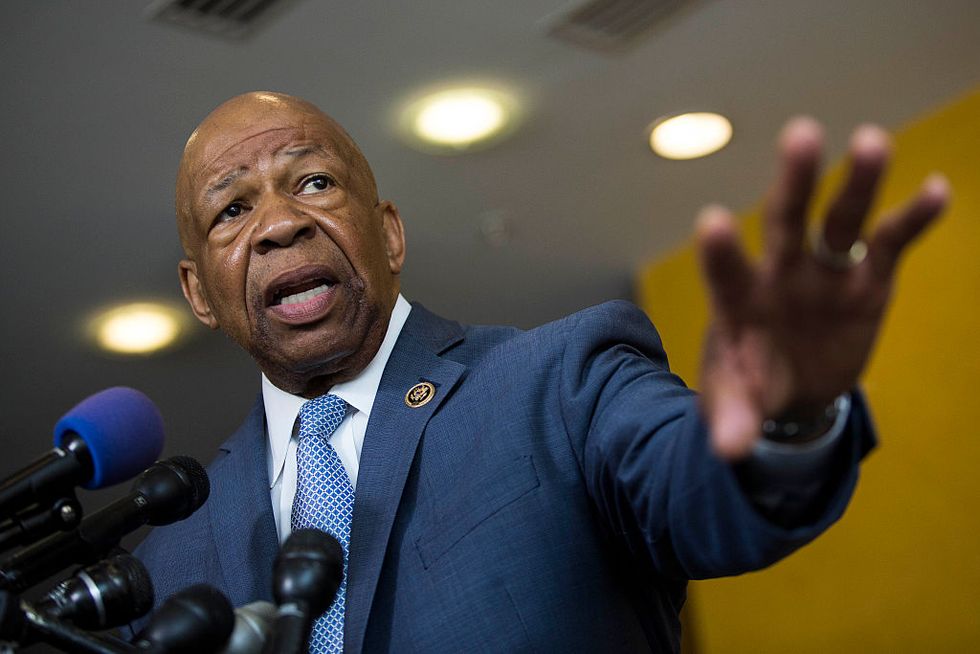 via: Getty Images
The Congressman's most recent jibe at the President follows another subtle attack at Robert Mueller's testimony last week. "I'm begging the American people to pay attention to what is going on," Cummings had boldly stated while standing alongside other House Democratic leaders. "Because if you want to have a democracy intact for your children and your children's children and generations yet unborn, we have got to guard against this moment."
Trump hastily took to Twitter to respond.
Because of course he did. In response to Cummings' claims about the U.S border with Mexico, Trump unleashed a savage barrage against the city of Baltimore, claiming that the city was worse living conditions than the detention centers for immigrants attempting to cross the border.
The President didn't hold back.
Continuing his rant in a Twitter thread, Trump labeled Cummings' district as a "disgusting, rat and rodent-infested" mess.
Trump continued to slam the state of his district.
He hatefully Tweeted that "no human being would want to live there" and even suggested that Cummings has stolen money, urging for the "corrupt mess to be investigated immediately."
His barrage sounded awfully familiar...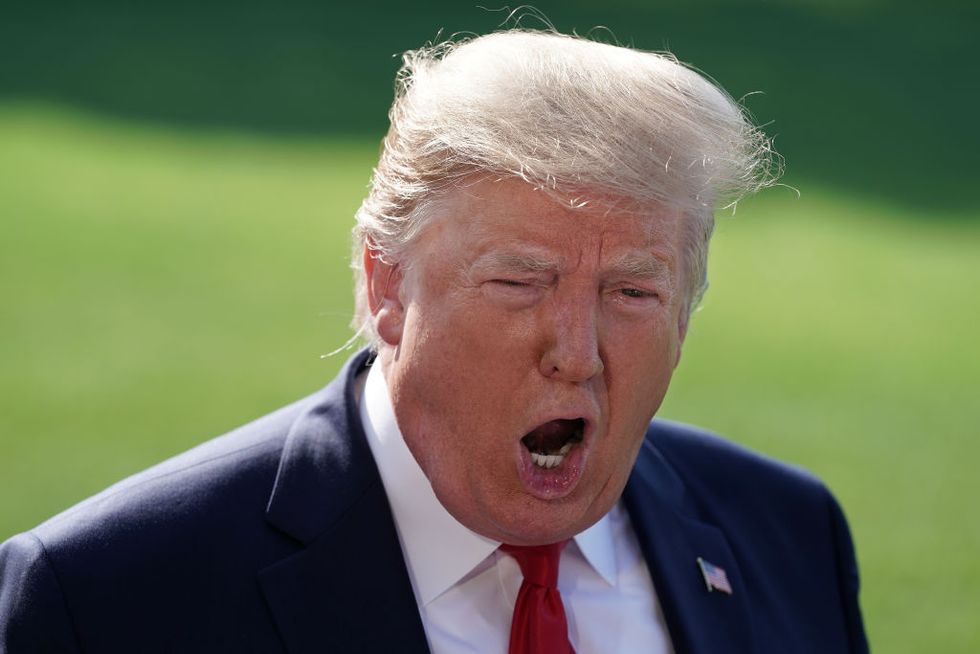 via: Getty Images
Trump's attack mirrored his criticism of Rep. John Lewis in July 2017, when he called out Atlanta, in Lewis' district, as being "in horrible shape and falling apart." He also slammed the city as being "crime-infested."
And people were quick to label the President's rant as racist.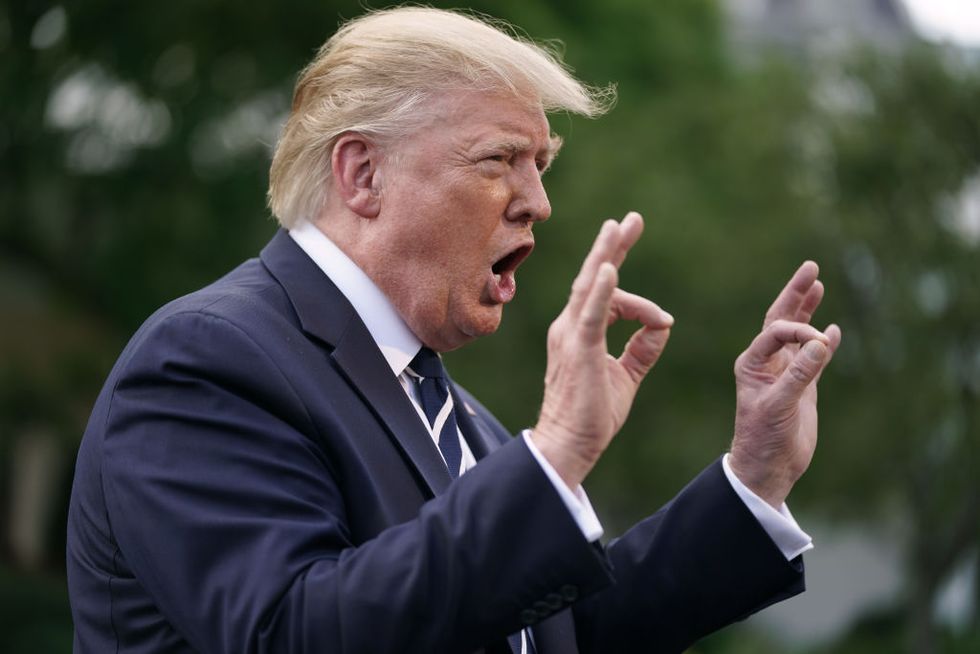 via: Getty Images
In one of his tweets back in 2017, he had told the progressive lawmakers — American citizens, three natively born and one a refugee — to "go back" to the "crime infested" countries they'd come from. Many critics pointed to the coded, somewhat recycled language Trump had used against the black congressman, prompting the president to defend himself.
Trump took to Twitter (obviously) to defend his words.
The President claimed that there was nothing racist about what he had said about Cummings, and that the Democrats always "play the race card when they are unable to win with facts".
Though several people still called the President out.
Baltimore Mayor Bernard C. "Jack" Young: "It's completely unacceptable for the political leader of our country to d… https://t.co/VfMuzfT5Dn

— Kyle Griffin (@Kyle Griffin)1564250400.0
The mayor of Baltimore, Bernard C. Young, released a statement calling Trump's statement "hurtful and dangerous" and defending Cummings as a "patriot and a hero." The statement was finalized by deeming Trump as a "disappointment to the people of Baltimore, the country, and the world."
Many were quick to defend Cummings.
.@RepCummings is a champion in the Congress and the country for civil rights and economic justice, a beloved leader… https://t.co/MzpeORdbDX

— Nancy Pelosi (@Nancy Pelosi)1564243840.0
House Speaker, Nancy Pelosi tweeted that, "We all reject racist attacks against him and support his steadfast leadership."
And not all of Cummings' supporters were political figures...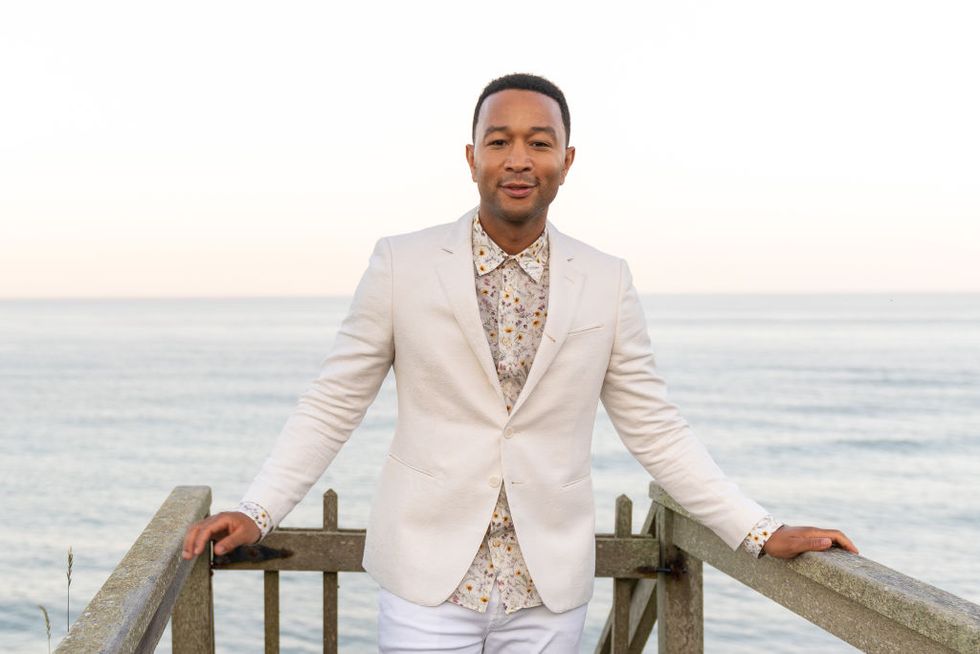 via: Getty Images
John Legend, who is one of our country's most famous musicians, unleashed hell on President Trump earlier this week when he was filmed leaving a nightclub late Tuesday night.
Legend has always been vocal on his stance on the President...
The defining trait of Trump's campaign and political profile was his embrace of white supremacy. He made it clear… https://t.co/tUsPAI4ryy

— John Legend (@John Legend)1524697885.0
And he has made it clear in the past that he isn't a fan of the President's racist and "white supremacist" methods within politics.
Another example here...
Trump continues to dominate the shittiest president ever competition https://t.co/mUOiLfpfLT

— John Legend (@John Legend)1506775277.0
Just for good measure.
And now, the singer has unleashed an epic rant about Trump's latest Twitter feud.
via: TMZ
Legend was leaving the Peppermint nightclub late on Tuesday night in West Hollywood when a
TMZ
camera crew asked him for his views on Trump's latest Twitter spat with Cummings.
He unleashed his criticisms against the President.
via: TMZ
"Our president is a flaming racist. He's a piece of sh*t. He says piece of sh*t sh*t all the time. That's what he does," Legend angrily told TMZ. "We need to get him out of office."
He was asked on his opinions on Baltimore.
via: TMZ
When asked what can be done to help improve Baltimore, the singer acknowledged the city's issues but suggested making positive change instead of lashing out on Twitter as the president had done.
He condemned Trump's attack on the city.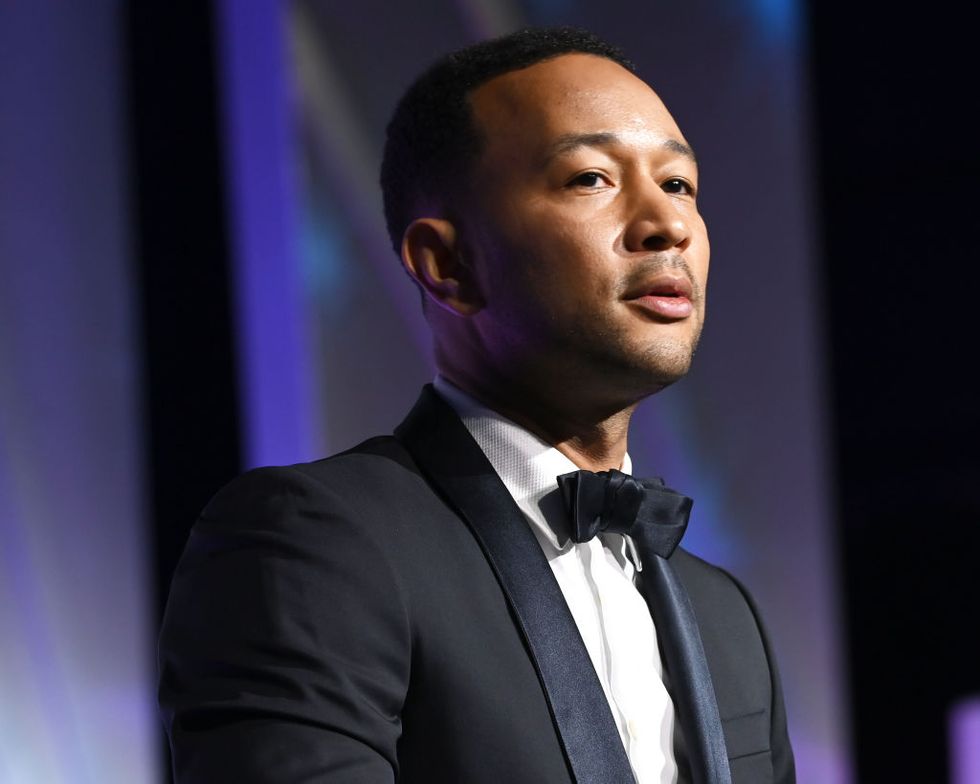 via: Getty
And said that instead of criticizing Baltimore over Twitter, the President should be actively trying to help the community. "There's a lot that can be done, over a century of history that created the problems that they have, and we need to focus on making all of our communities better instead of talking sh*t about the communities just because you're a racist pr*ck."
You can watch the full video here.
Though Trump supporters are warned: it's a savage watch.
Though despite Trump's racism accusations, there are still many who support the President.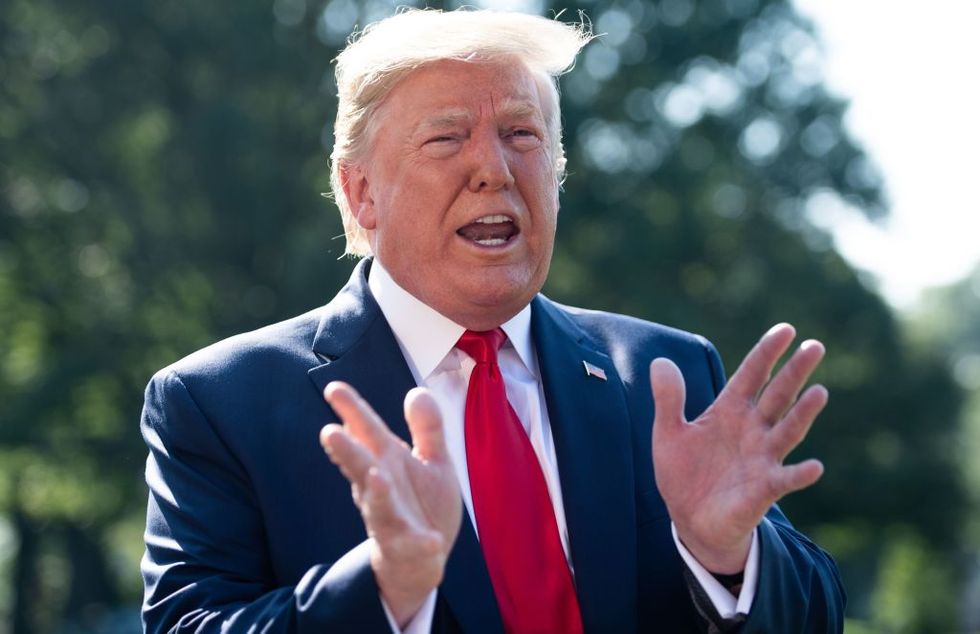 via: Getty Images
Trump supporters are known for their fierce loyalty. And one guy has taken it to a whole new level... by insisting that Christians and politicians will all be murdered if Trump isn't re-elected in 2020. Yikes. Keep reading for the grizzly prediction, which was made by the notorious Jim Bakker... Yeah, I'm not feeling too confident about this guy either.