John McCain isn't exactly a huge fan of the president. In fact, during his speech after being awarded a Liberty Medal, he warned the U.S. about the "half-baked, spurious nationalism" that Trump appears to espouse.
This week, McCain took another swipe at the president, this time for dodging the Vietnam draft.
Needless to say, McCain is not messing around.
Over the past couple years, Senator John Mccain and Donald Trump have been embroiled in one battle of words after another.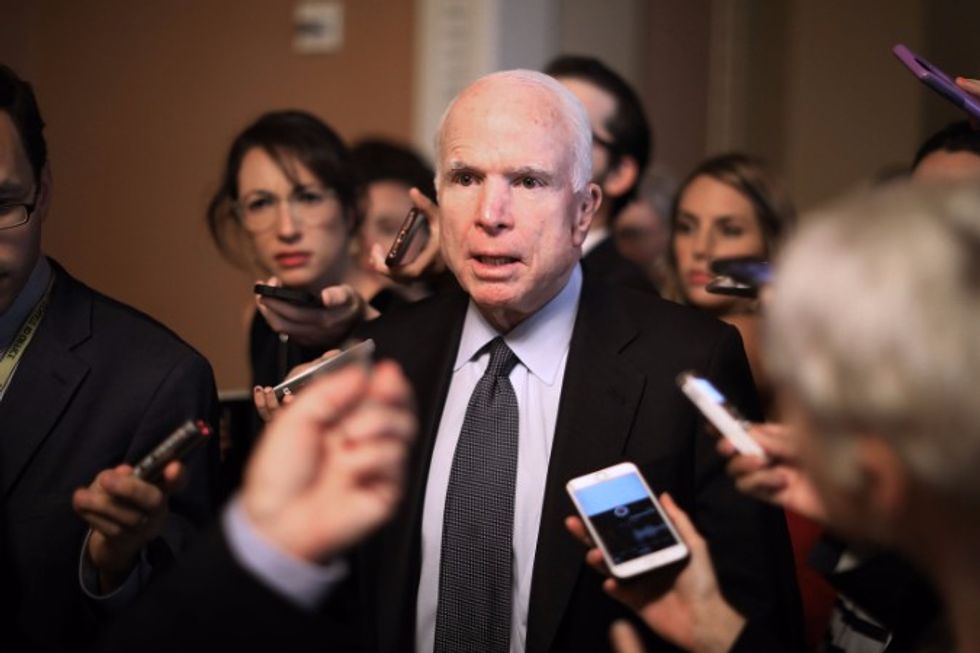 via: Getty
The battle started back in 2015 when Trump said he likes "people who weren't captured." This comment was aimed at McCain, who was a POW for more than five years in North Vietnam. Last night, McCain took a direct swipe at Trump's own Vietnam experience — or lack thereof.
In an interview that aired last night on C-SPAN, McCain criticized people who avoided the Vietnam draft.
TONIGHT - @SenJohnMcCain talks about the Vietnam War's legacy on C-SPAN, at 6 & 10pm ET. https://t.co/WnZT0n8Mcn

— American History TV (@American History TV)1508698802.0
"One aspect of the [Vietnam] conflict, by the way, that I will never ever countenance is that we drafted the lowest income level of America and the highest income level found a doctor that would say that they had a bone spur," he said. "That is wrong. That is wrong. If we are going to ask every American to serve, every American should serve."
The "bone spur" comment was, of course, a direct shot at Trump.
In total, Donald Trump received five deferments during the Vietnam War. Four of them were while he was attending college. While in school, he played football, tennis, squash, and golf. His medical history was immaculate, except for a routine appendectomy at the age of 10. But when he graduated in 1968, he received the diagnosis that would keep him from ever being drafted: bone spurs.
"I had a doctor that gave me a letter — a very strong letter on the heels," Trump said in a 2016 interview with the New York Times.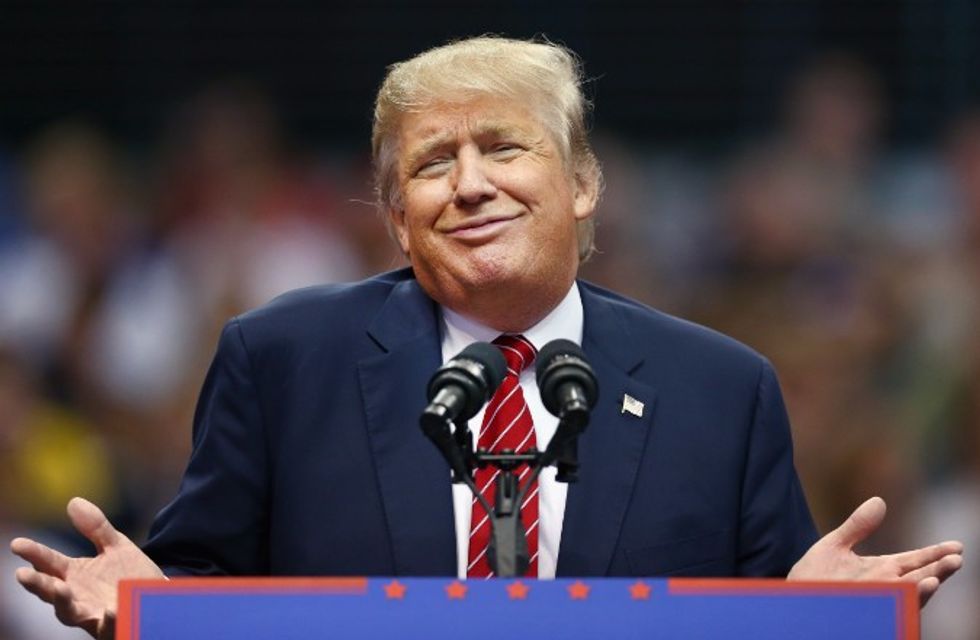 via: Getty
"Over a period of time, it healed up," Trump later said. As a result of being able to avoid being drafted, Trump followed in his father's (presumably un-bone-spurred) footsteps and joined the development business.
Meanwhile, people like John McCain were risking their lives in Vietnam.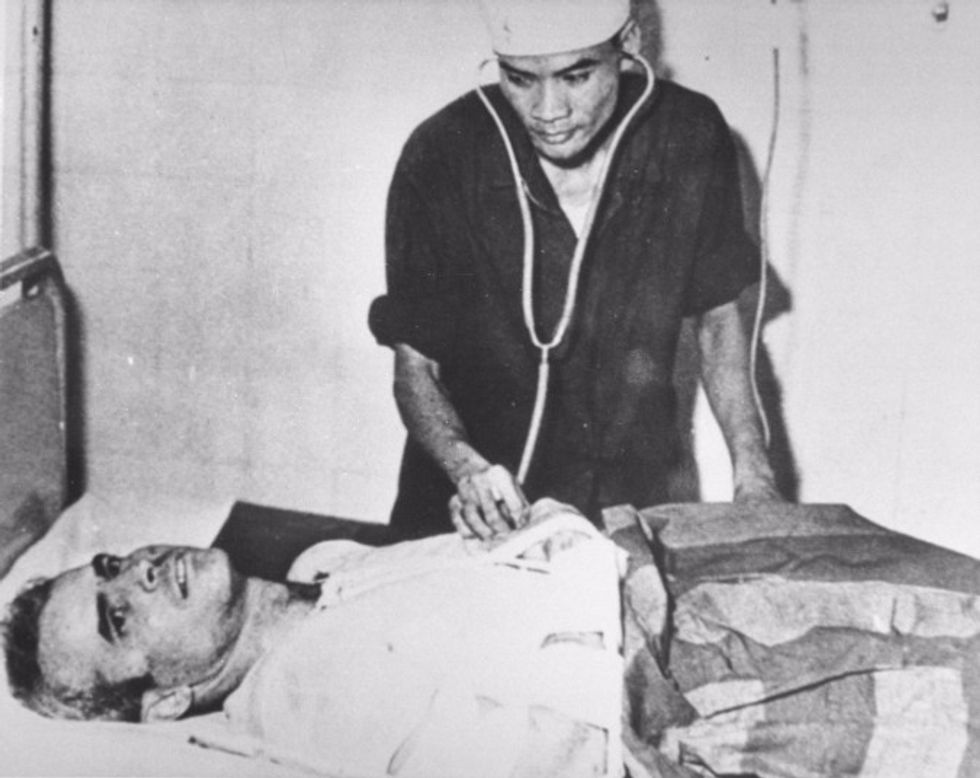 via: Getty
In 1968 — the same year that Trump was given his bone spurs diagnosis — the U.S. drafted 300,000 men into the military. But not Donald Trump.