Former host of America's Most Wanted, and a man who's seen his fair share of gritty crimes, John Walsh has spoken out about how footage of Gabby Petito left him 'terrified'.
Walsh was taken aback after watching bodycam footage…
Prior to Gabby's disappearance, police captured the footage of her and Brian Laundrie, which is not easy viewing.

Now, just weeks before Petito went missing, a 911 call was made detailing a possible domestic incident between the couple.
Which is wildly different to the Instagram persona the couple appeared to put on for their followers.

Sadly, this 911 call has been brought to the forefront far too late…
As police found a body at a national park in Wyoming, which is said to match the description of Petito…

It all started on September 11th when influencer Gabby Petito was reported missing to police by her mother.
Petito had not been in touch with her family since late August when she and her fiancé Brian Laundrie, were in Wyoming.

Laundrie returned to Florida on September 1st, without Petito.
He's now been named as a person of interest in the case by the authorities.


The pair had been documenting their travels on social media.
But, Petito had not shared a post to her Instagram account for 3 weeks.

North Port police chief, Todd Garrison, issued a statement as the search for her whereabouts began.

"We are pleading with anyone, including Brian, to share information with us on her whereabouts in the past few weeks," said Garrison, as per the BBC. "The lack of information from Brian is hindering this investigation. The answers will eventually come out."

The van the pair had been sharing has been seized and searched for clues.
"Brian is also refusing to explain why he left Gabby all alone and drove her van to Florida. These are critical questions that require immediate answers," the Petito family said in a statement.


Petito's mom had revealed the final text she received from her missing daughter.
Nichole Schmidt said she received a message from her daughter's phone on August 30th reading "No service in Yosemite."

However, Schmidt does not believe this text was actually written by Petito. "The van was in Florida on the 1st [of September]. I think I can do the math," she explained to the New York Post.
Schmidt refused to comment on who she did believe had sent the message.

Throughout the search for Petito, the Laundrie family had remained very quiet in regards to her disappearance.
However, last week Laundrie's sister, Cassie Laundrie, opened up in an exclusive interview with GMA where she insisted that she and her family "want Gabby to be found safe," ABC7 NY reports.

"Obviously me and my family want Gabby to be found safe," Laundrie said.
"She's like a sister and my children love her, and all I want is for her to come home safe and found and this to be just a big misunderstanding."

Despite the pleas for information and days of looking, the search for Petito had been unsuccessful…
Until Sunday 19th that is.

On Sunday, human remains were discovered by authorities searching the Grand Teton National Park in Wyoming.
In a news conference, FBI officials said that the remains are "consistent with the description of" Petito, CNN reports.

Charles Jones, an FBI agent based in Denver, said: "Earlier today, human remains were discovered, consistent with the description of Gabrielle 'Gabby' Petito."
"Full forensic identification has not been completed to confirm 100% that we found Gabby, but her family has been notified of this discovery."

The discovery has shocked people across the world.
With many taking to social media to express upset about the news and send love to Petito's family.

But, what has left many people just as shocked is the power of the internet.
As the human remains found by crews were discovered near where YouTubers filmed Petito's van prior to her disappearance.

Jenn and Kyle Bethune, known as "Red White & Bethune" on YouTube, spotted Petito's van in their video after they reviewed their footage in light of her disappearance.

The footage, captured on August 27th, shows a white van parked up at the side of the road in Grand Teton National Park's Spread Creek Dispersed camping area, Insider reports.
This location is near to where the FBI announced that human remains had been found that matched Petito's description.

In the footage uploaded to their YouTube channel, the Bethune's wrote:
"We were editing our Sunday video, tonight and we were looking at footage from on August 27th, 2021 around 6:00 pm to 6:30 pm in Spread Creek Dispersed Camping. We had passed by a white van with Florida Plates. We noticed it because we are originally from Florida and wanted to stop and say hi. When we passed the van, all the lights were off and it didn't look like anyone was there. We ended up leaving because we couldn't find a spot."

Speaking with Insider, Bethune explained that the camera, in their own van, had accidentally been left recording by her husband when it filmed Petito's van.
Once they spotted it and realized that it could be helpful in the search for Petito, they gave it to the FBI who later located the remains in the area.

Although progress into Petito's disappearance has been made over the past few days, many think that police should have done more for the case and sooner…
Particularly when it comes to Laundrie.

Officers are being criticized for allowing Laundrie to disappear before he was questioned about the investigation into Petito's whereabouts.
Laundrie disappeared last week after investigators had spent days asking for him and his attorney to co-operate with them. It was only during a visit to the Laundrie family home that authorities learned that Laundrie had been missing for 3 days.

Officers' failure to interrogate Laundrie hasn't only been slammed by people online…
It has also been criticized by experts and former detectives.

Ed Gavin, an expert in missing person cases and former acting chief of the New York City Administration for Children's Services, told the New York Post that Laundrie should have been "under surveillance."
"They should've immediately placed him under surveillance," Gavin said. "Immediately."
"They should've been all over him. The fact that they let him out of their sight, that's a no-no. Time is of the essence with these investigations."

While Pat Diaz, a former Miami-Dade homicide detective, spoke with Fox News and explained that investigators should have obtained a warrant.
"Why would you get consent from the guy, and not get a search warrant?" Diaz said. "You can get a search warrant for everything in that house, including his laptop."
They added that examining Laundrie's device would have helped to provide police investigating the case with significant clues.

But police aren't just being called out for their handling of the case…
People are also questioning why they didn't take further action on a 911 call of a "possible domestic violence" incident between Petito and Laundrie that happened a month before her disappearance.

Police officers released bodycam footage of Petito and Laundrie after they followed up on a 911 call made by a witness in Utah.
In the call on September 12th, the man claims to have seen Laundrie hit Petito before getting into his van and driving off.

Police arrived at the scene of the domestic incident report shortly after the call was made…
And the released footage shows officers talking to Petito and Laundrie on the side of the road showing Petito visibly distressed.

The hour-long bodycam footage has since been watched by thousands…
It shows officers interaction with the couple when they pulled over their white van outside Arches National Park in Moab.

The footage, obtained by ABC7, shows the officer separate the couple and begin to question them about what led to the 911 call.
During her conversation with the officer, Petito can be heard saying: "I have really bad OCD. I was apologizing to him saying I'm sorry I'm so mean.
"We've been fighting all morning. He wouldn't let me in the car before… He told me I needed to calm down."

The officer then sat Petito in the back of his patrol car before moving to talk to Laundrie.
Speaking with the officer, Laundrie said: "She just gets worked up sometimes, I try to distance myself from her. I locked the car.
"I said, 'Let's just take a breather.' She had her phone. I was trying to push her away to say, 'Let's just take a step back,'" he said while adding that Petito hit him with her phone.

The footage rightly made global headlines.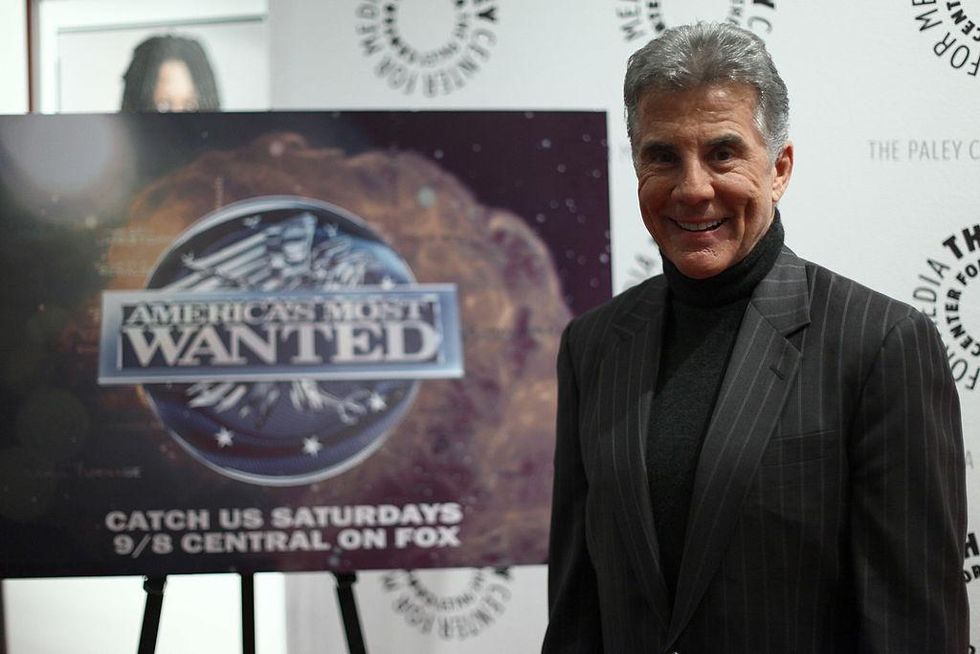 With many divided by the clip. One man who wasn't divided though, was former America's Most Wanted host, John Walsh.

Walsh said the clip was an example of "classic domestic abuse."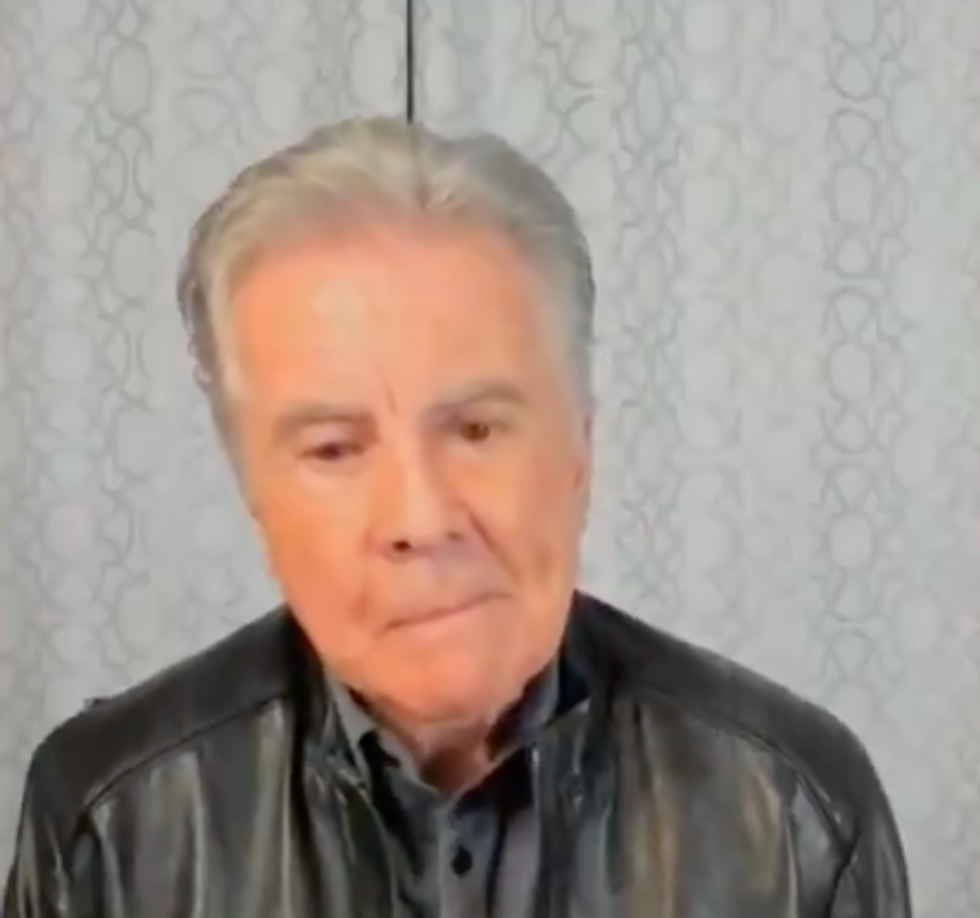 Talking with Anderson Cooper, Walsh said: "I looked at it with an FBI agent friend of mine and I was terrified.

"We looked at it and I said, 'This girl is terrorized. This is classic domestic abuse.'"

He then went on to claim that Brian Laundrie must have forced Gabby to not say anything, or even lie to the police.
He added: "He terrorized her not to tell the cops that he was the aggressor, he was the slapper and the puncher… She was terrified."

As per ABC7, the incident was reportedly categorized by police as a "mental/emotional health break" rather than a domestic assault.
The couple reportedly agreed to spend the night separately instead of charges being filed with the police, helping Laundrie to sort a hotel room while Petito remained with the van.

From the footage, it might appear that Petito was the initiator of the violence…
However, John Walsh says otherwise…
This is a developing story and will be updated accordingly…