As we gear up for the festive period, Netflix is pulling out all the stops to give us a whole bunch of new content to get our teeth into throughout December. From a tantalizing line-up of holiday movies to intriguing originals, there's certainly no shortage of content to binge. But there's one upcoming release that has got people particularly excited... John Wick Chapter 3.
That's right, the fan-favorite action thriller starring Keanu Reeves is officially heading to the streaming giant this month and it's probably the best news we've heard.
Desperate to watch? Keep scrolling to see when the action flick will be hitting the streaming platform...
As much as we love real-life Keanu Reeves...
There's something about him as John Wick that just has us mesmerized.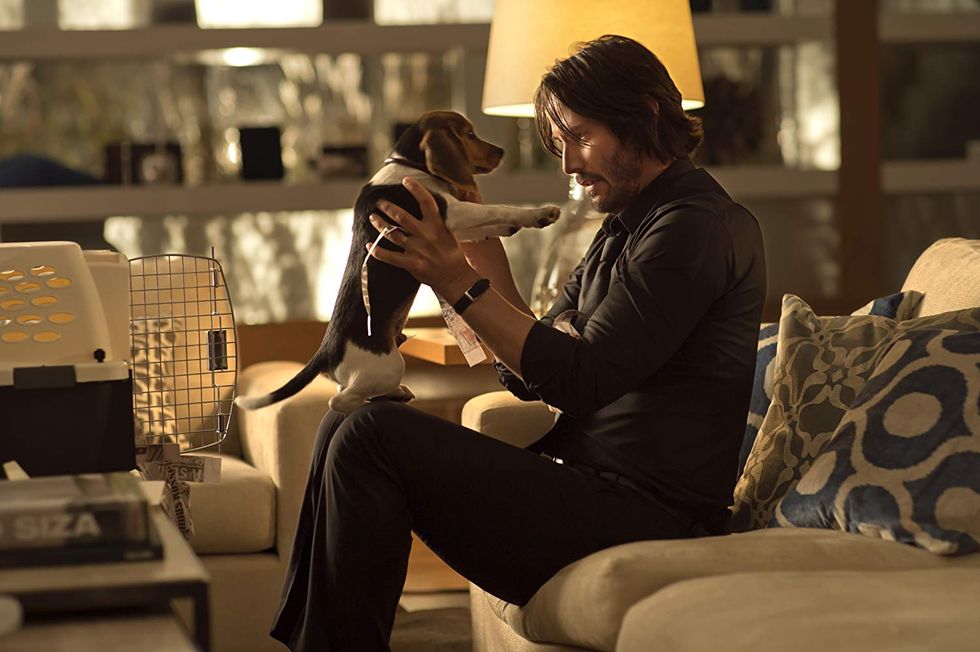 Is it the mean look in his eyes? The "I've got nothing to lose" attitude? Whatever it is it seems to have many viewers utterly captivated.
Obviously, we loved the first John Wick movie, which was released in 2014.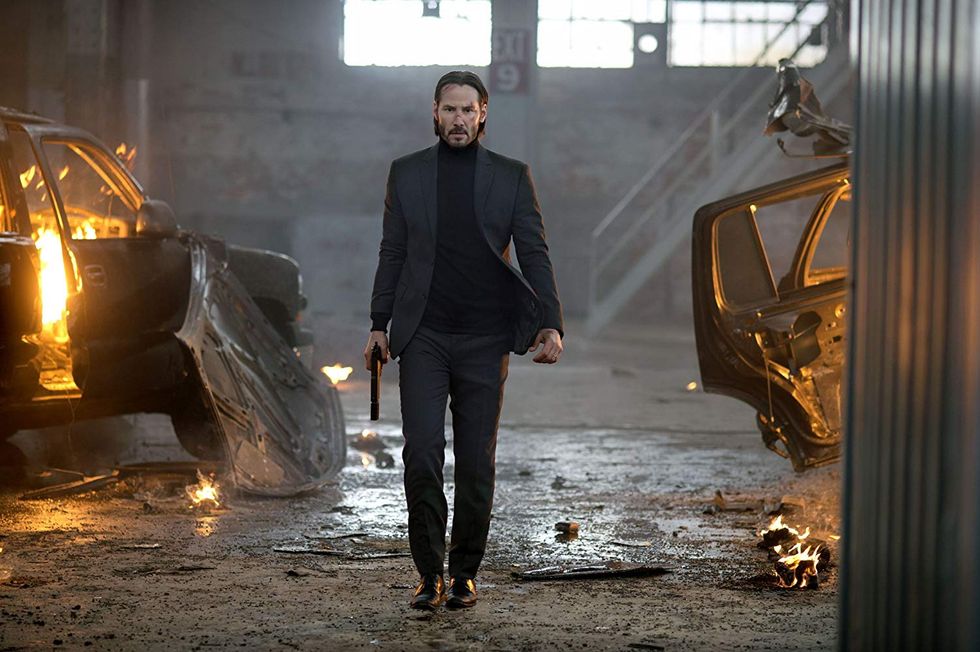 It stars Keanu as an ex-hitman who takes on an entire mob in order to get revenge for the murder of his dog.
Yes, it does seem a bit farfetched.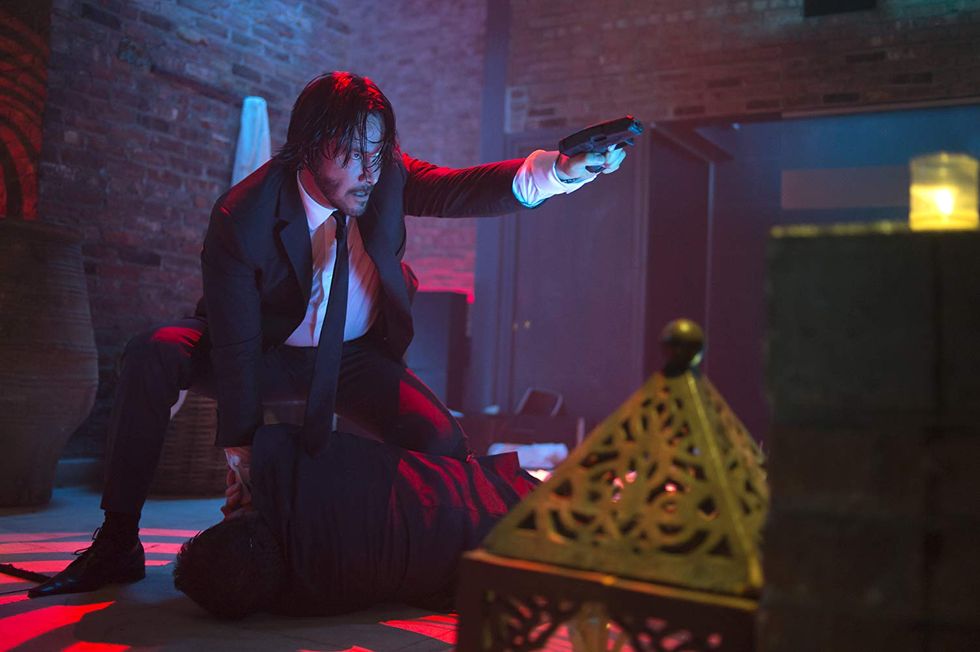 But it was massively successful, grossing a staggering $88.8
million
worldwide and holding an 87 percent approval rating on the infamously harsh Rotten Tomatoes.
It's packed full of drama.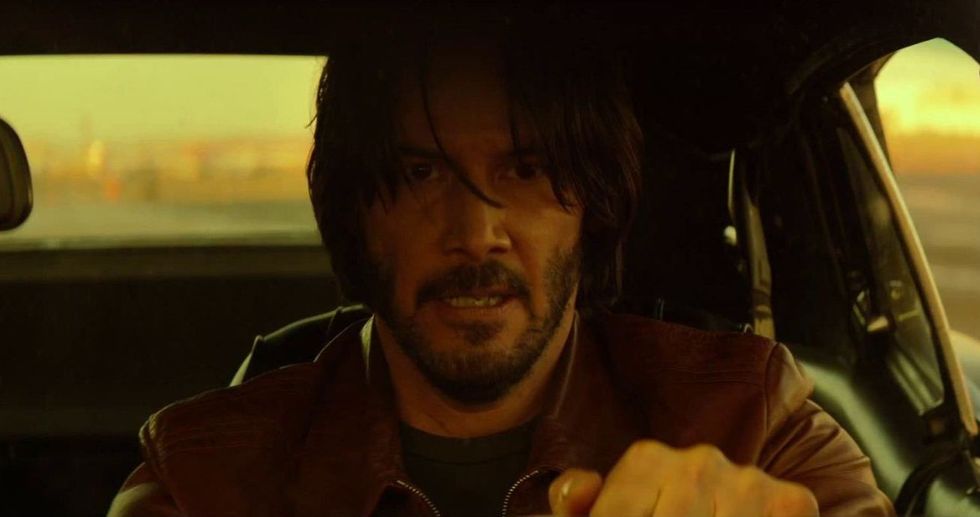 A trio of Russian gangsters approach Wick at a gas station wanting to buy his car - a Ford Mustang Mach 1, in case you are interested. As you've probably already guessed, Wick refuses the offer.
So, the Russians follow him to his home later that night.
They knock him unconscious, kill his dog Dasiy and steal his car.
But they pay a price for their actions.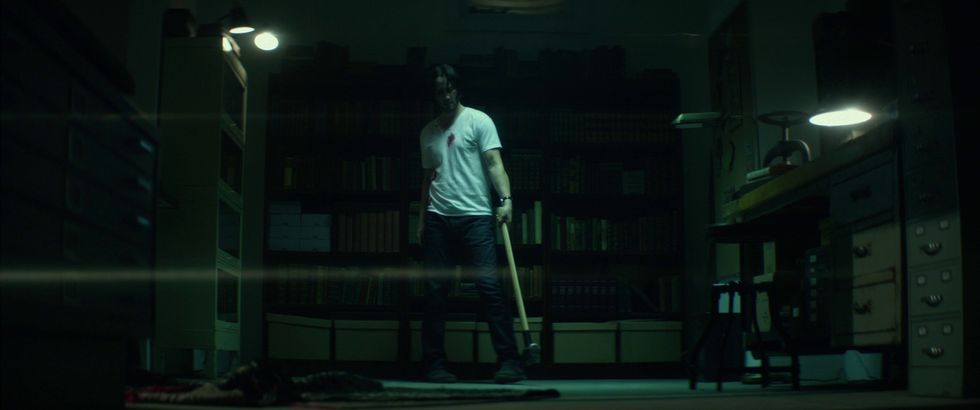 Wick decides to seek retribution and, as he was previously an assassin nicknamed "Baby Yaga" due to his lethal reputation, you can
probably
guess how it all pans out.
Basically, there's a lot of killing involved in this movie.
We'll forever have the epic scene in which Wick single-handedly murders a twelve-man hit squad imprinted on our minds.
It was these brilliant fight scenes that helped this film become so popular.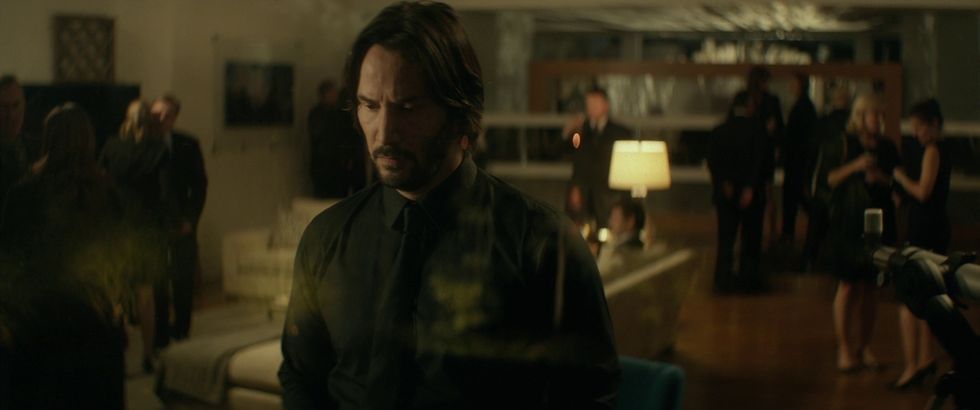 Director, Chad Stahelski, and producer, David Leitch, were heavily influenced by anime and martial arts films when they made this flick and they used both fight choreographers
and
gun-fu techniques when shooting the fight scenes.
All-in-all, there's a fair bit of ambushing, a little bit of capturing, and more killing, as you would expect from an action-thriller.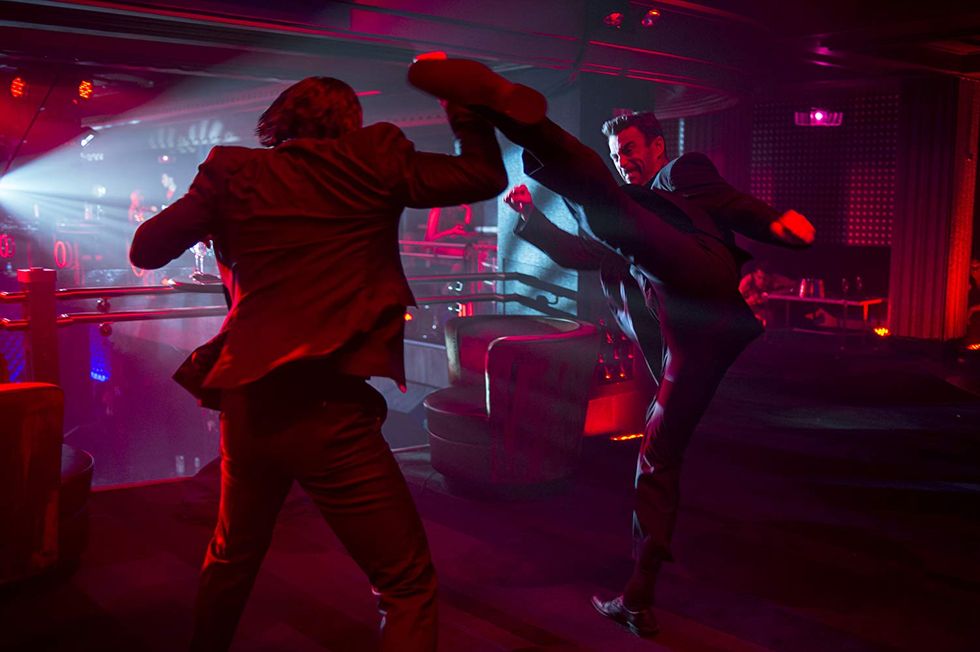 But we never doubted John, not for a moment. Not least because we knew that there were 2 more films to come.... we were pretty sure he was going to come out of this one alive and well.
The first movie ends with John Wick defeating the main gangster, Viggo.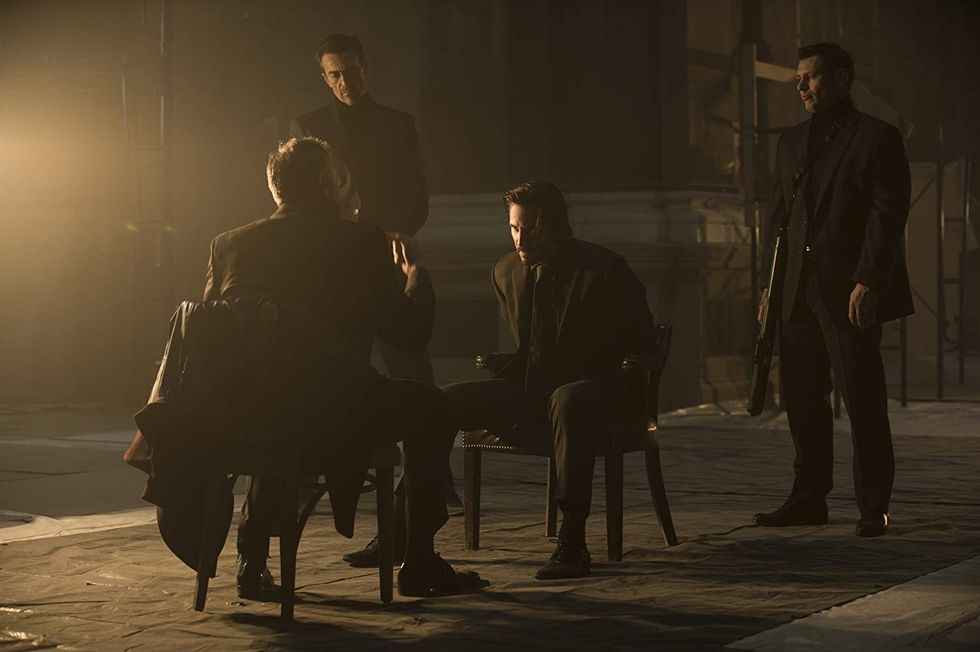 Wicks walks off home - wounded but alive - with a new friend in tow - a Pit Bull puppy that had been scheduled to be euthanized.
But this wasn't the end of the story of John Wick.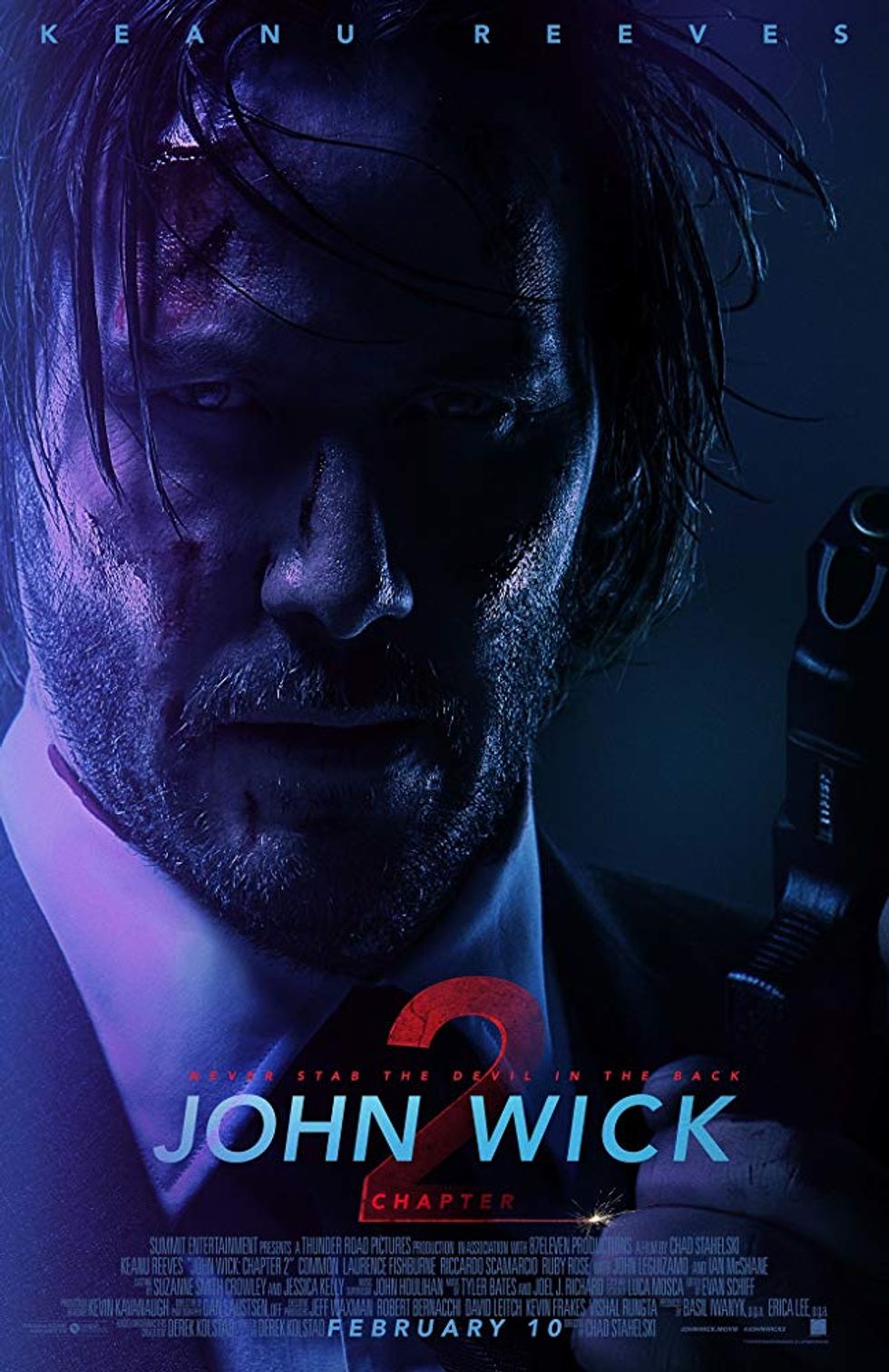 The long-awaited
John Wick: Chapter 2
hit our screens in 2017.
This installment was even more successful than the first.
What many loved most about this film was that it also starred Laurence Fishburne.
The Matrix trilogy.
The second movie follows Wick as he goes on the run after a bounty is placed on his head.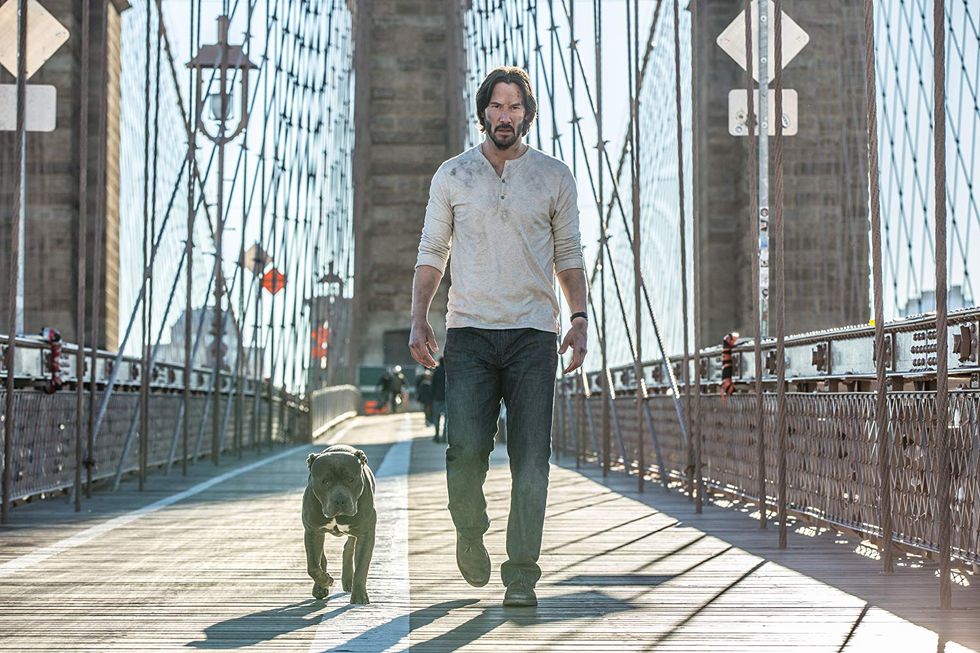 And of course, many attempts on his life are taken and, although he is badly injured on one occasion, he lives to fight another day...
again
.
The final installment John Wick: Chapter 3 - Parabellum hit theaters in May this year.
Help in the shape of the stunning Halle Berry.
And they have so much in common.
2 things at least. They both enjoy killing, and they both appear to love dogs. In fact, Berry's character has a whole pack of dangerous dogs that seem to do whatever she says.
And, of course, Wick's dog returns for the final time.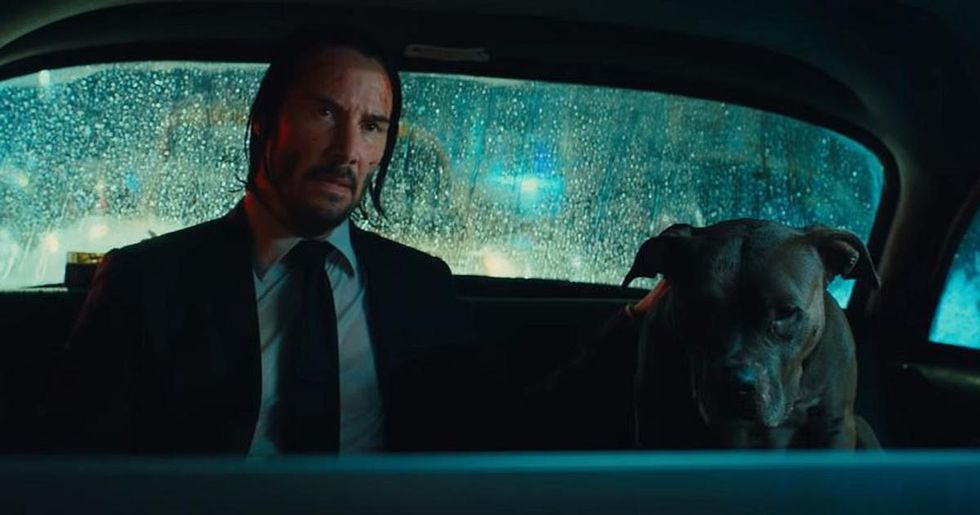 It wouldn't be a John Wick film without his dog, would it?
After watching, fans were truly impressed.
John Wick 3 was amazing! I loved the lighting of the movie, and all the actions scenes were great to see done by K… https://t.co/gdX5AW1aZ0

— Loky (@Loky)1575268221.0
The movie was lavished with near-unanimous praise. And of course, once again, the action and fighting scenes got a special mention.
Haven't had a chance to catch it yet but itching to get your teeth into it?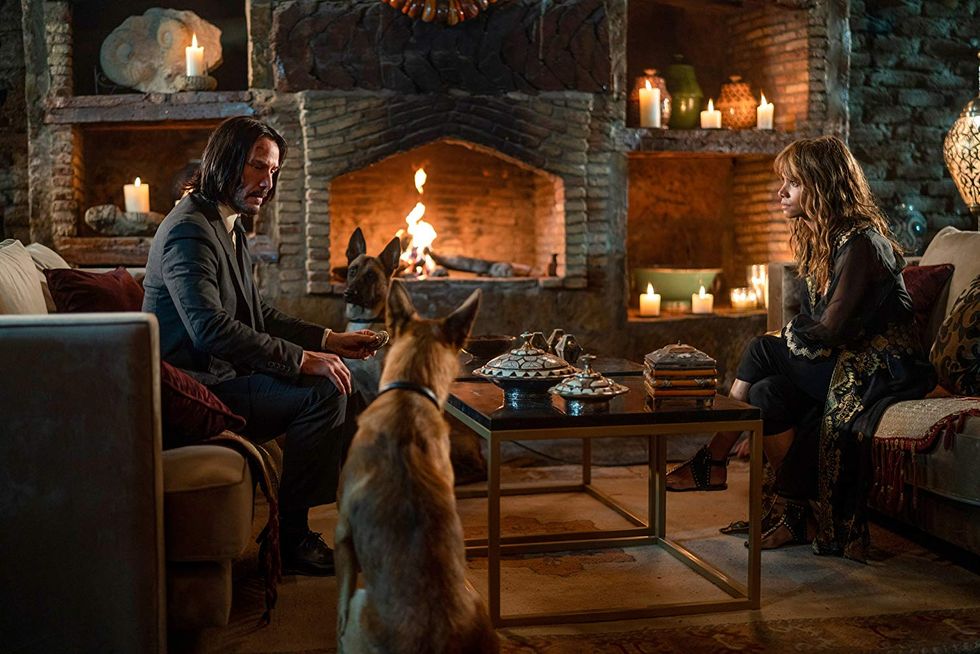 No need to worry...
There's good news for fans of the action franchise...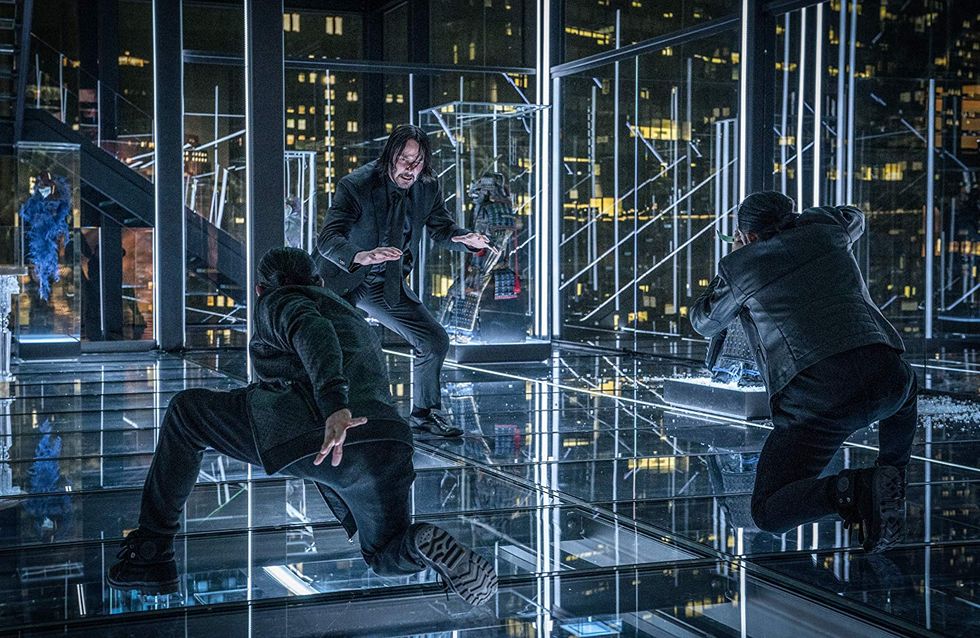 John Wick Chapter 3
is heading to no other than streaming frontrunner, Netflix.
When will it be available?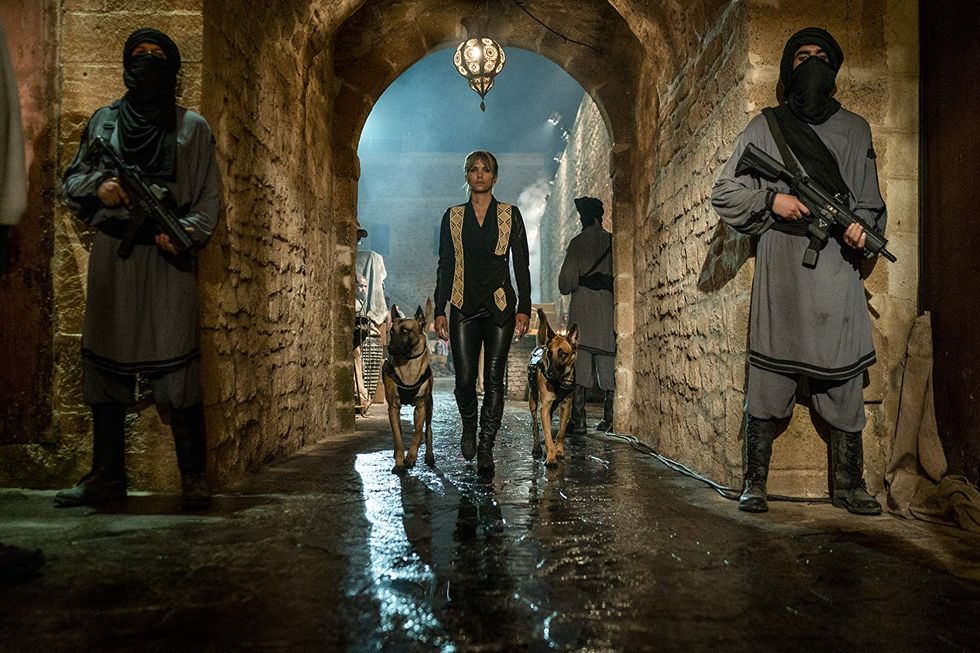 John Wick will be heading to our screens on December 31 making it the perfect movie to cure your post-Christmas blues. Interested in what other binge-worthy offerings Netflix has in the canon for December? Just keep scrolling.