Did They Stump The Trump?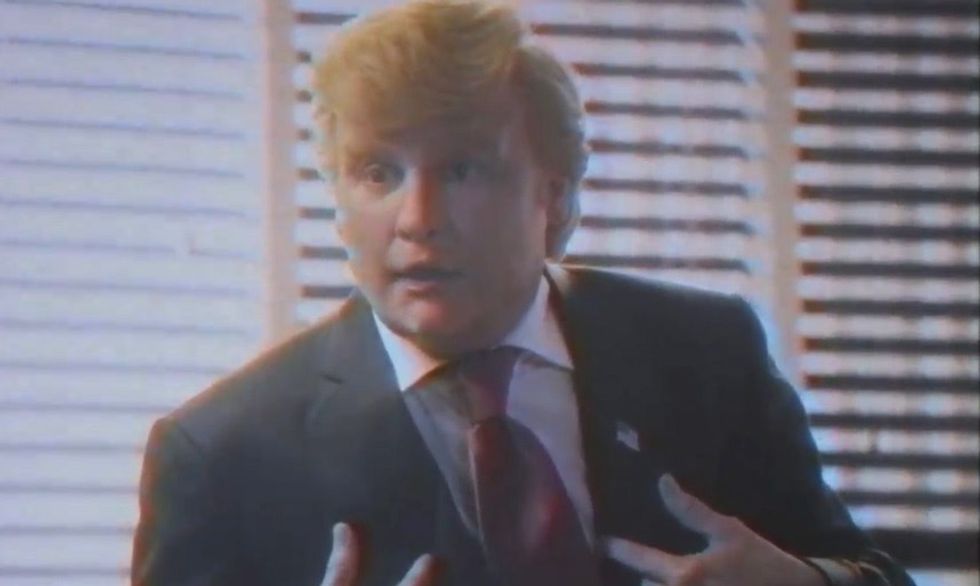 via: Funny Or Die
Donald Trump's life has always been ripe for parody. Johnny Depp thinks so, too. And Patton Oswalt. And Ron Howard. And Henry Winkler. And the other celebrities who star in Funny Or Die's 80's-style "TV movie" take on Trump's seminal business book, "The Art of the Deal." No matter how you feel about Trump, the parody has a little something for everyone. And yeah, that's Johnny Depp as Trump pictured above. He's basically unrecognizable, which lets you totally tune out that one of Hollywood's hunks is playing the Trumpster.
Ron Howard Prefaces The Film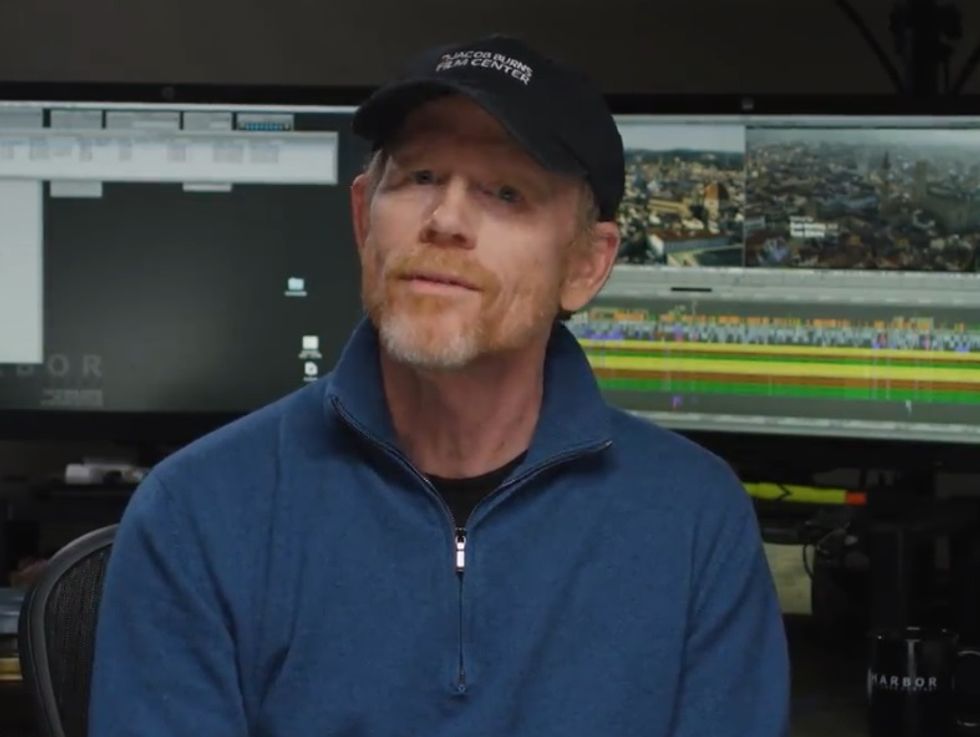 via: Funny Or Die
Patton Oswalt Stars As Media Mogul Merv Griffin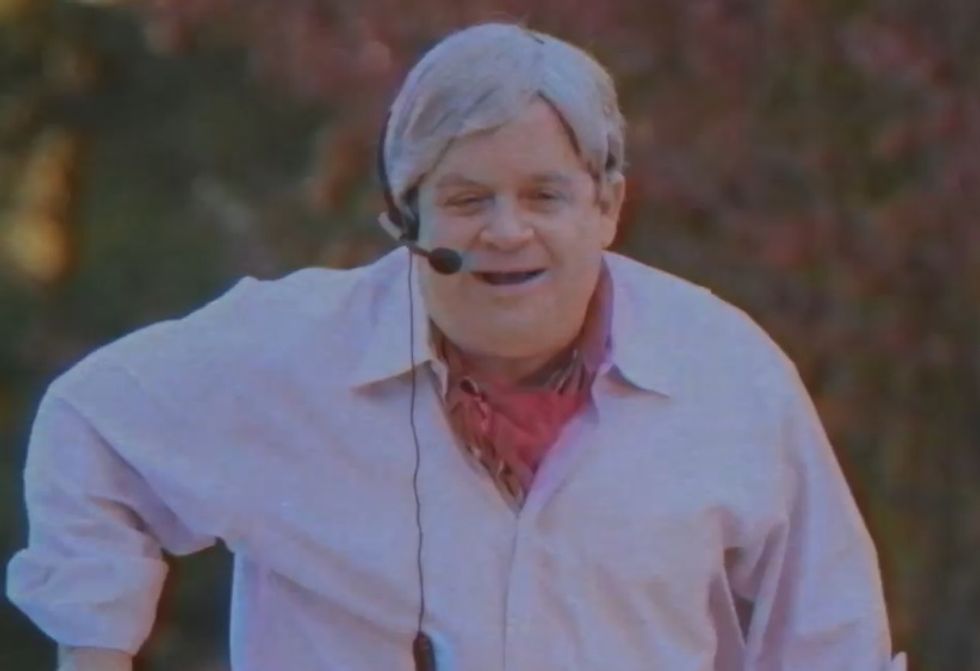 via: Funny Or Die
Michaela Watkins Is Ivana Trump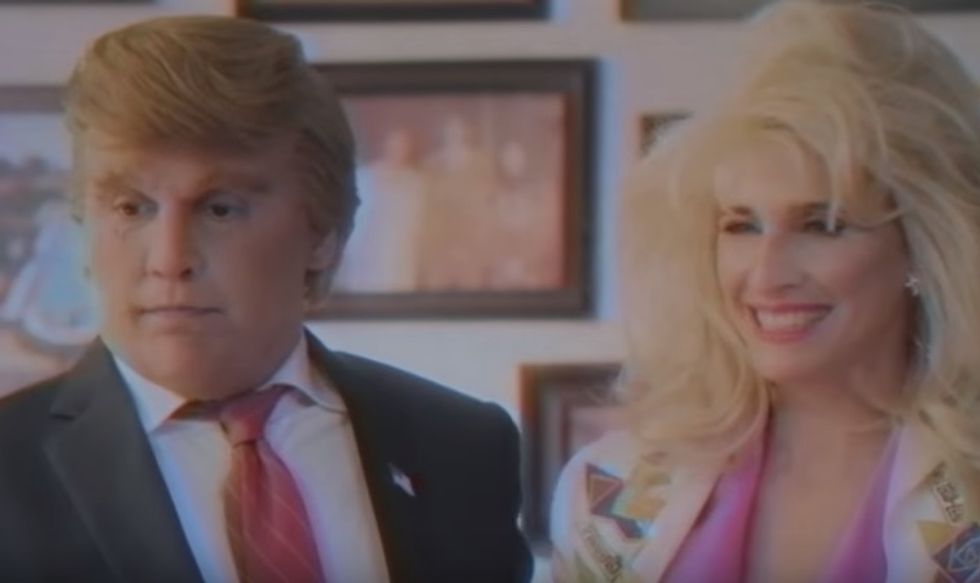 via: Funny Or Die
Alfred Molina Is Trump's Lawyer, Jerry Schrager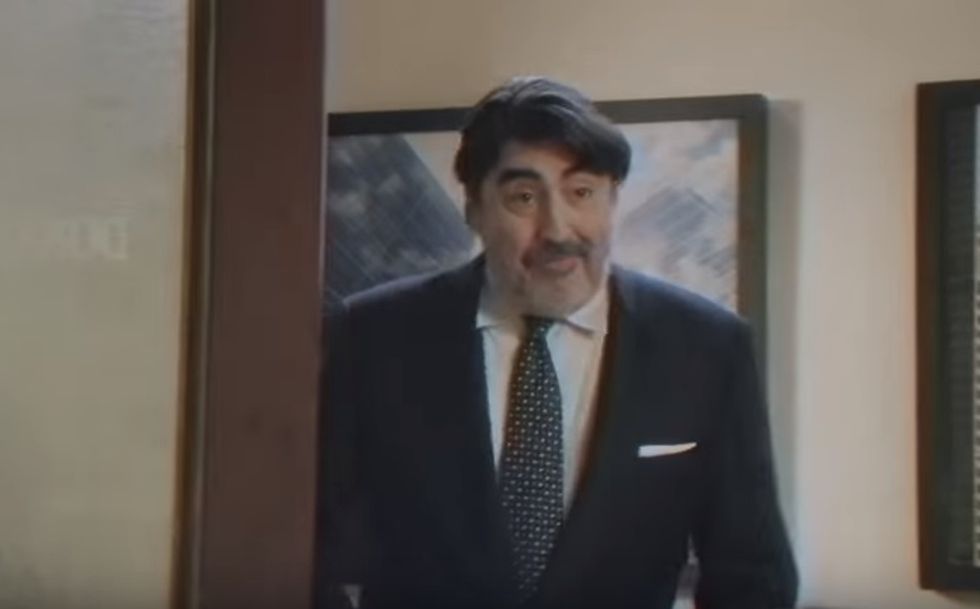 via: Funny Or Die
Even ALF Makes An Appearance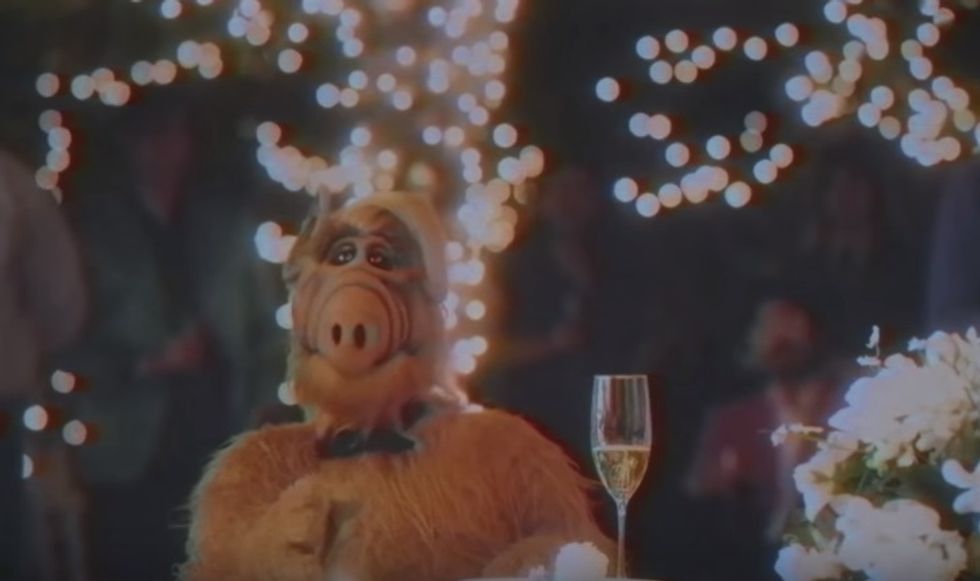 via: Funny Or Die
But It Must Be Seen To Be Believed
Seriously, this film is a masterpiece.