Johnny Depp is set to receive the Donostia Award at the San Sebastian Film Festival.
Spain's San Sebastian Festival described Depp as "one of contemporary cinema's most talented and versatile actors," before announcing that he will receive San Sebastian's highest honor, its Donostia Award, in a ceremony taking place on September 22 at the Kursaal Auditorium.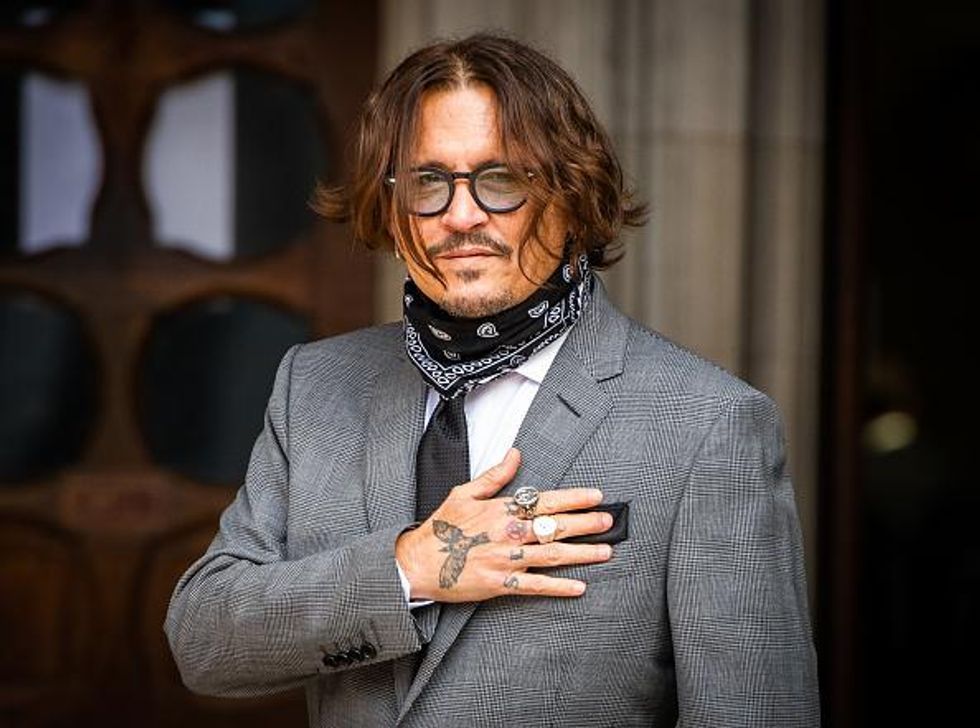 And people have shared their thoughts about the amazing news…

One Facebook user wrote: "Very very well deserved, the most amazing actor ever #justiceforjohnnydepp."
While another commented: "It is about time! Way overdue! This man is SO talented that he deserves all the awards that Hollywood will not recognize! Congratulations to Mr. Depp!"
"This is Wonderful News. We Love Johnny. An Amazing Young Man. Great Humor. Well Deserved. Congratulations." A third wrote.
Depp has already taken part in one of San Sebastian's festivals and was one of the highest-profile star presences at last year's festival, where he co-presented Crock of Gold: A Few Rounds with Shane McGowan with director Julien Temple.
He follows the likes of Viggo Mortensen, who was last year's Donostia Award recipient, and previous winners such as Antonio Banderas, Meryl Streep, Anthony Hopkins, and Glenn Close.
The news comes after Depp lost a major libel suit against a UK newspaper after they called him a "wife-beater" due to allegations made about him by his ex-wife Amber Heard. He denies all assault allegations, but Depp's appeal against the High Court ruling that he assaulted Heard was denied.
Depp broke out into the movie industry back in the 1990s with lead roles in John Waters' Cry Baby and Tim Burton's Edward Scissorhands and his talent didn't go unnoticed; before long he was working with foreign directors such as Emir Kusturica, well-known for Arizona Dream and Lasse Hallström in What's Eating Gilbert Grape? He also went on to work with indie greats such as Jim Jarmusch (Dead Man) and Terry Gilliam (Fear and Loathing in Las Vegas.)
It's about time he was recognized by SSIFF as Depp is a 3-time Academy Award nominee, a Golden Globe winner, a 10-time nominee, a Screen Actors Guild Award Winner for Best Actor and 6- time nominee, and the winner of a whopping fourteen People's Choice Awards.
But one of Depp's most well-known roles has to be as Captain Jack Sparrow in the Pirates of the Caribbean back in 2003…
"Elaborately decked out with a bandana, raccoon-like black eye makeup, dreadlocks, two beard braids, and lousy teeth," Variety reported the "frequently slurring his words but usually intelligible," the "magnetic star" "puts one in mind of some of Marlon Brando's more oddball screen outings."
San Sebastian Festival noted in its Prize announcement on Monday that "Depp has played writers, undercover cops or outlaws," and "almost always misfits," and it's his versatility that has undoubtedly made them choose Depp for the award.