Jon Stewart. He really is a national treasure, isn't he?
The comedian has made plenty of headlines as of late, in particular for his tireless campaign to get justice for firefighters and servicemen who became sick as a result of 9/11. First responders from the atrocious attack are still awaiting their medical benefits, which prompted Stewart to deliver an angry, emotional speech to Congress.
And, just when we thought that we couldn't love him even more, he goes and rescues a bunch of animals. Come on! 
It was difficult to envision what Jon's next step, post-TV, would be, and we never pictured this. Jon and his wife, Tracey, have long been advocates for animal rights, and they have now taken their passion a step further by opening a farm that cares for rescued and abused farm animals. It doesn't get any more wholesome than that.
Jon Stewart is one of America's most popular comedians.
Despite dabbling in stand-up comedy, acting, and directing, you will probably recognize him most from The Daily Show, which he hosted for sixteen years before retiring in 2015.
Though he is famous for more than just his comedy.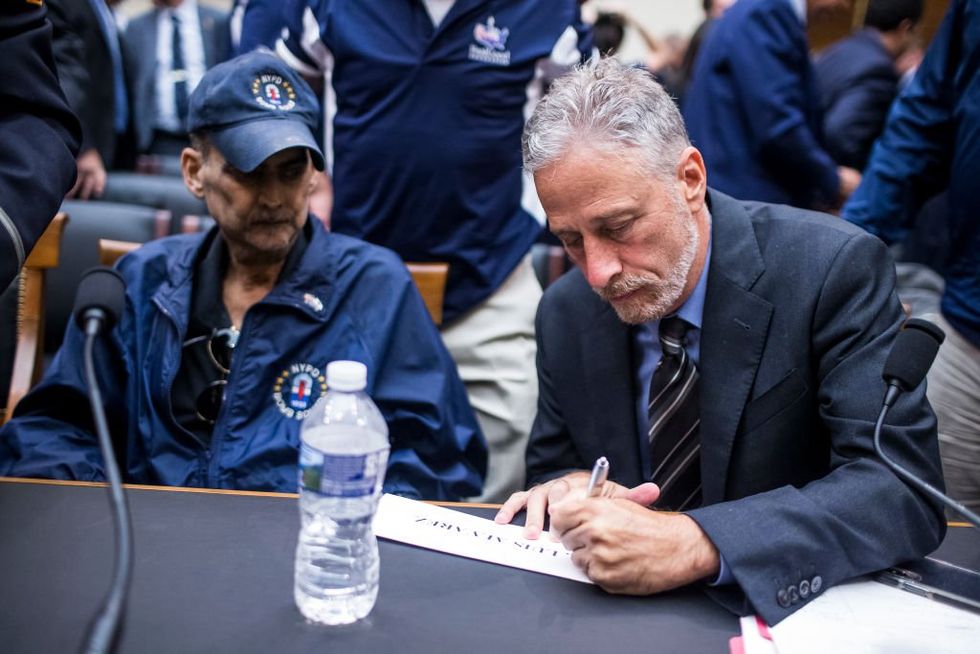 Jon Stewart has famously, for years, campaigned for the 9/11 Victim Fund, which has seen numerous first responders go for over a decade without their well-deserved medical benefits.
He recently made headlines with his speech to Congress.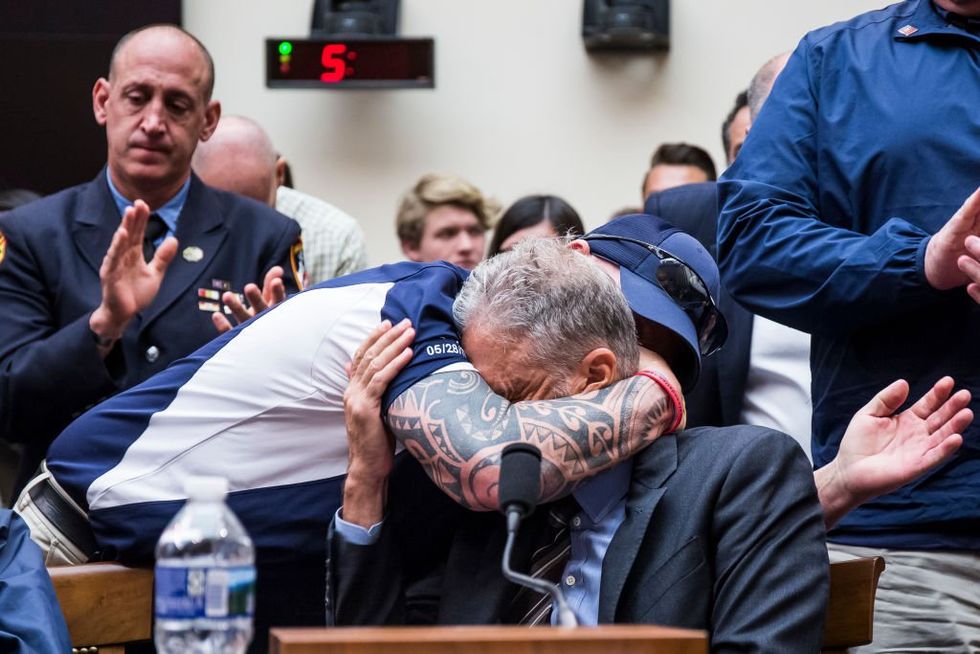 After his tireless campaign work, Congress finally
voted
to replenish the 9/11 Victim Fund, which has consistently failed the first-responders from the attack.
Not all heroes wear capes.
Jon has always campaigned and fought for the things that matter.
And animal rights is one of them.
Who remembers the time that he assisted in the rescue of stray goats in New York?
When 2 goats were found roaming the tracks of the New York subway, Jon was quick to come to assist in their safe rescue and transportation to the New York Farm Sanctuary site. What a guy.
His wife, Tracey, has also done her part for animal rescue and safety.
Do Unto Animals is a guide, written by Tracey, that provides some of her best and most valuable advice on how to make animals' lives better, and how to live peacefully alongside them. It is both a New York Times and a USA Today bestseller.
And Jon has since swapped the A-lister life for the farmer life.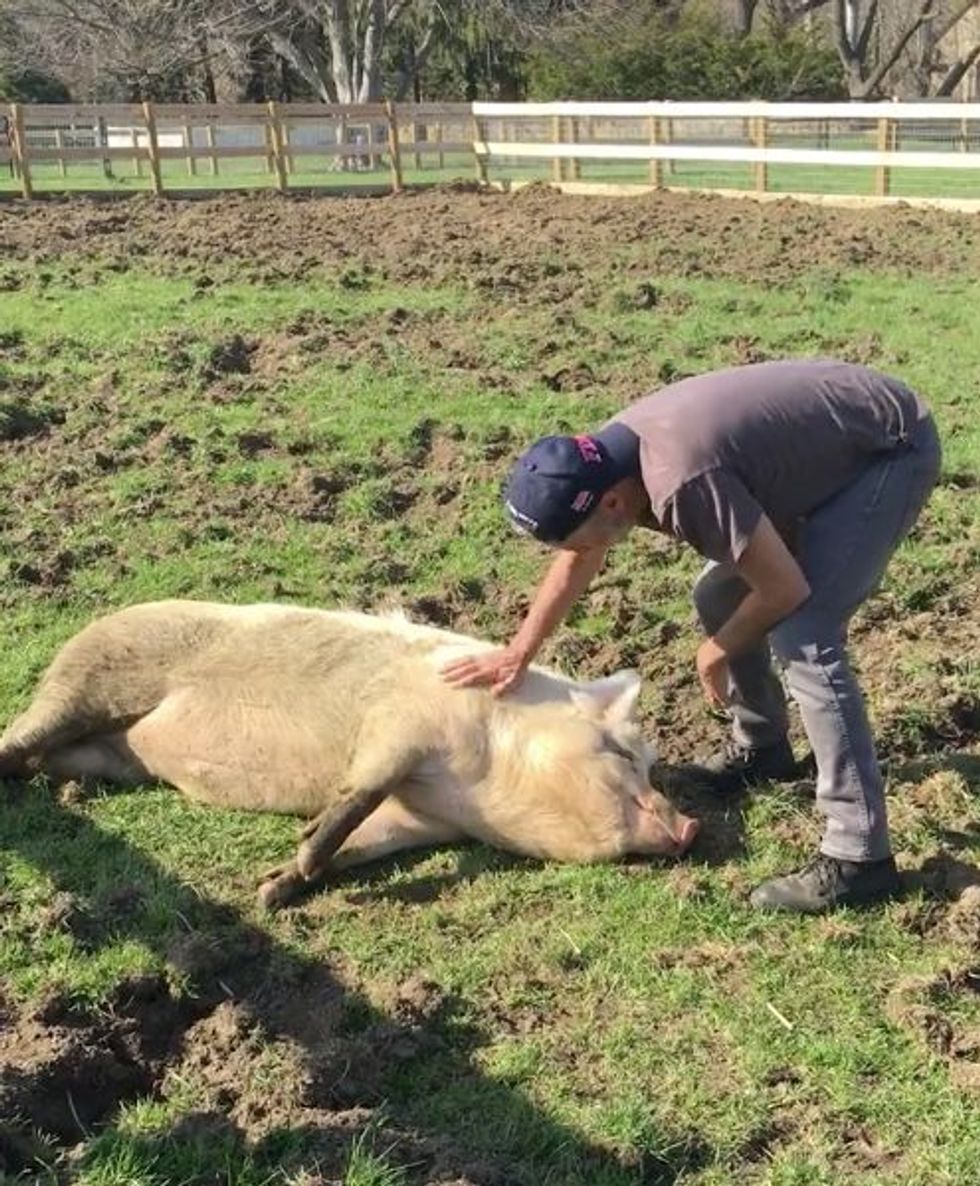 via: The Daily Squeal
Joining his wife in 2013, the couple invested in Bufflehead Farm, which is based in New Jersey.
It all started with 2 piglets.
Their resident pigs have become online celebrities.
No puddle is too small to share with a friend. #PFFs #FriendshipFriday #TGIF https://t.co/G2jjliYRBx

— Hockhockson Farm Foundation (@Hockhockson Farm Foundation)1467871435.0
Anna and Maybelle now have their own Twitter and Instagram accounts, wherein followers can watch them receive daily belly rubs and roll around in the mud. Quality content, if you ask me.
And Jon seems to love the new farmer life.
In a video posted onto the pigs' Facebook page, Jon can be seen giving Anna and Maybelle their daily belly rubs. This is all making the farm life look awfully tempting...
The couple cared for an array of different animals.
But this farm wasn't quite full enough for the Stewarts.
They announced that their property would officially become a Farm Sanctuary site.
The organization has rescued hundreds of farmed animals.
Jon has worked closely with Farm Sanctuary in the past.
Jon narrated "Frank's Story," a heartbreaking video of a runaway bull from Queens.
So it seemed like the obvious choice for the Stewarts to become members.
Back in 2015, Jon and his wife were excited to announce that Bufflehead Farm was to become Farm Sanctuary's fourth safe haven.
More animals were added to the bill.
And the sanctuary has gone from strength to strength.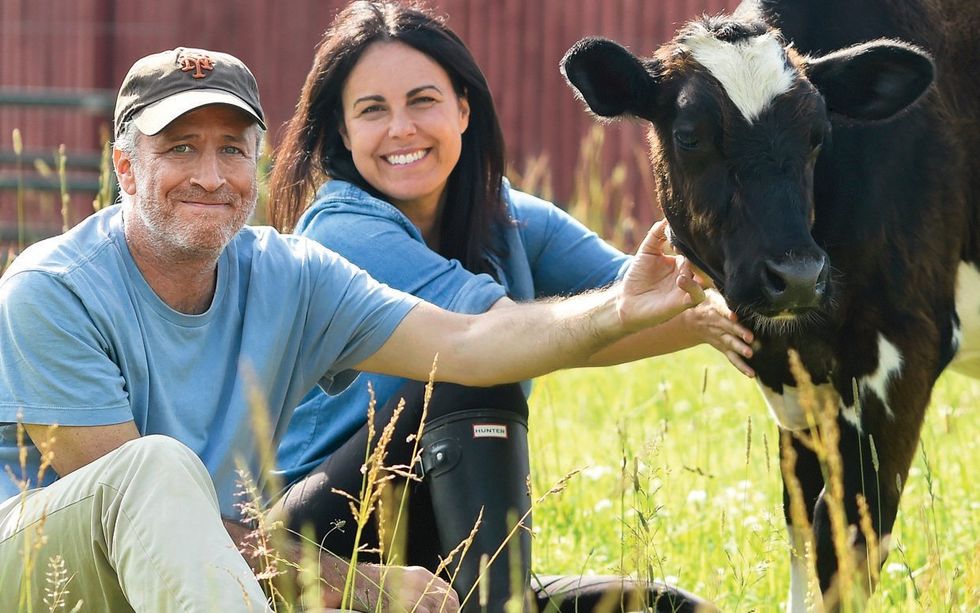 via: Jo- Anne McArthur
The Stewarts have dedicated the last few years to rescuing and caring for hundreds of neglected and abused farm animals.
Which just proves that you can't get a much better couple.
Throughout his life, Jon has been the voice for those who don't have one. And, now, he is a voice for all the animals out there, too. He has consistently used his platform to highlight the important things, and his latest venture is clearly no different. Keep doing what you're doing, Jon. You're amazing.