If you're a fan of the Netflix show, Queer Eye (and let's face it, who isn't?), you'll already be familiar with the wonder that is Jonathan Van Ness. The celebrity hairdresser and internet personality already had a cult fan following before he was cast in the reboot makeover show, but this star has only been on the rise since.
Many have praised Van Ness for his freedom of self-expression - much of which is done through his (sometimes rather out-there) fashion choices. He's just as at home in a pair of jeans as he is in a ballgown. But, now, speaking with Out magazine, Van Ness has revealed that his complex gender expression runs a little deeper than simply wearing a skirt every now and again.
Jonathan Van Ness was born in 1987 in Quincy, Illinois.
But his fame has extended beyond just doing hair.
Van Ness has always had a personality that has meant he is destined for fame and he has made a name for himself across a range of entertainment platforms.
His breakthrough came via Netflix series, Queer Eye.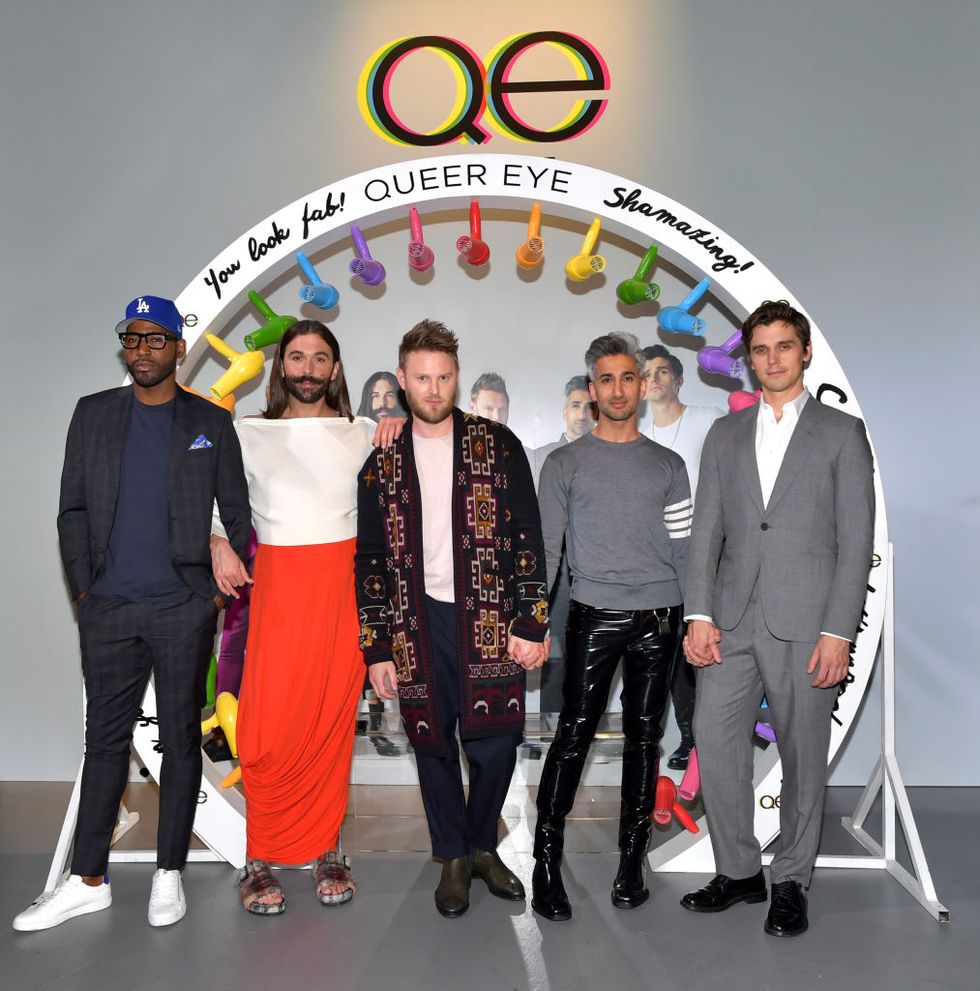 via: Getty Images
The makeover show stars Van Ness alongside Karamo Brown, Bobby Berk, Tan France, and Antoni Porowski.
Each takes responsibility for making over a certain aspect of their guests' life.
And Van Ness's role? Well, he looks after the beauty aspect of the makeover, introducing the participants to a skin and hair care routine to have them looking their best and feeling more confident.
But Queer Eye isn't Van Ness's only starring role.
He's also well known for his iconic web series, Gay of Thrones, a comedic Game of Thrones recap show.
Van Ness has other entertainment ventures, too.
His podcast, Getting Curious with Jonathan Van Ness, is hugely successful. Each episode follows Van Ness interviewing an expert on one particular and specific topic, making learning fun.
Since his rise to fame, Van Ness has cultivated an iconic red carpet presence.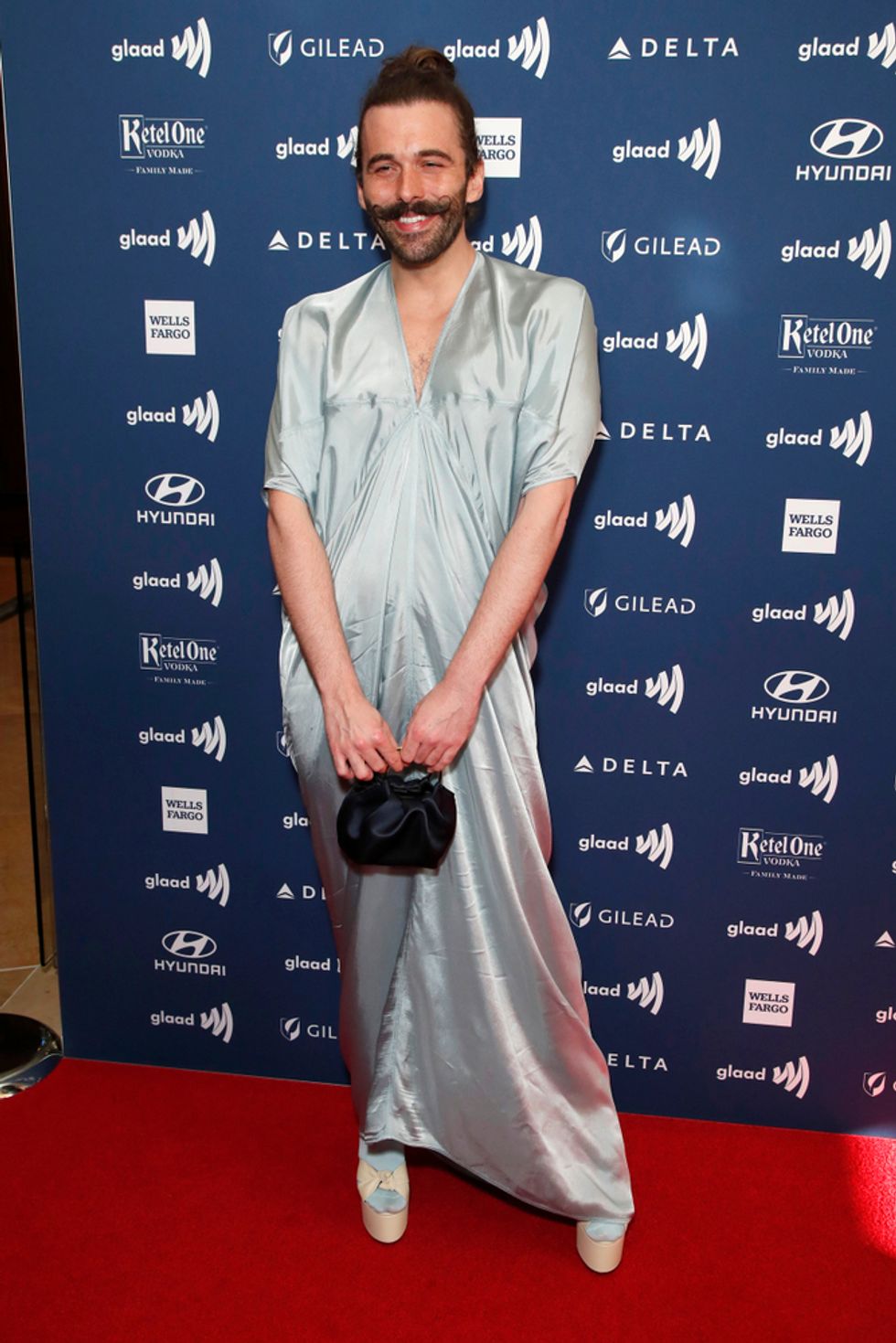 via: Shutterstock
And a lot of his cache is based upon his outfits - which are always interesting, extravagant, and just the right level of over-the-top.
But there's another reason that Van Ness's looks often attract headlines.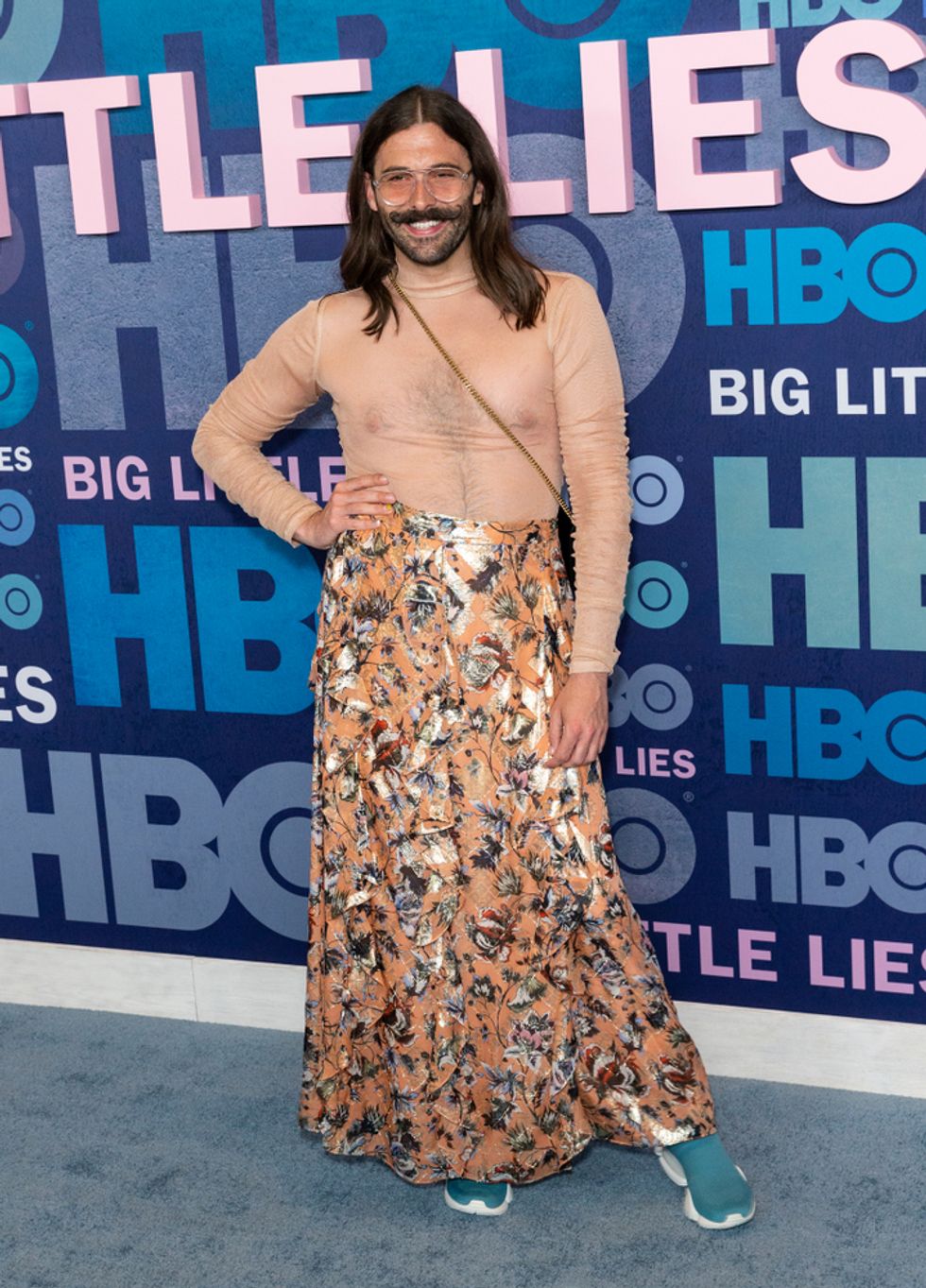 via: Shutterstock
Because the star is never restricted by gender when it comes to his clothing choices. In fact, he's just as often pictured in stereotypically "female" clothing items as he is in "male" clothing.
Many people love his freedom of expression.
It's extremely refreshing to see someone be unapologetically themselves in a world that tends to want to categorize people into very specific little boxes.
And now, Van Ness has spoken out about his identity for the first time.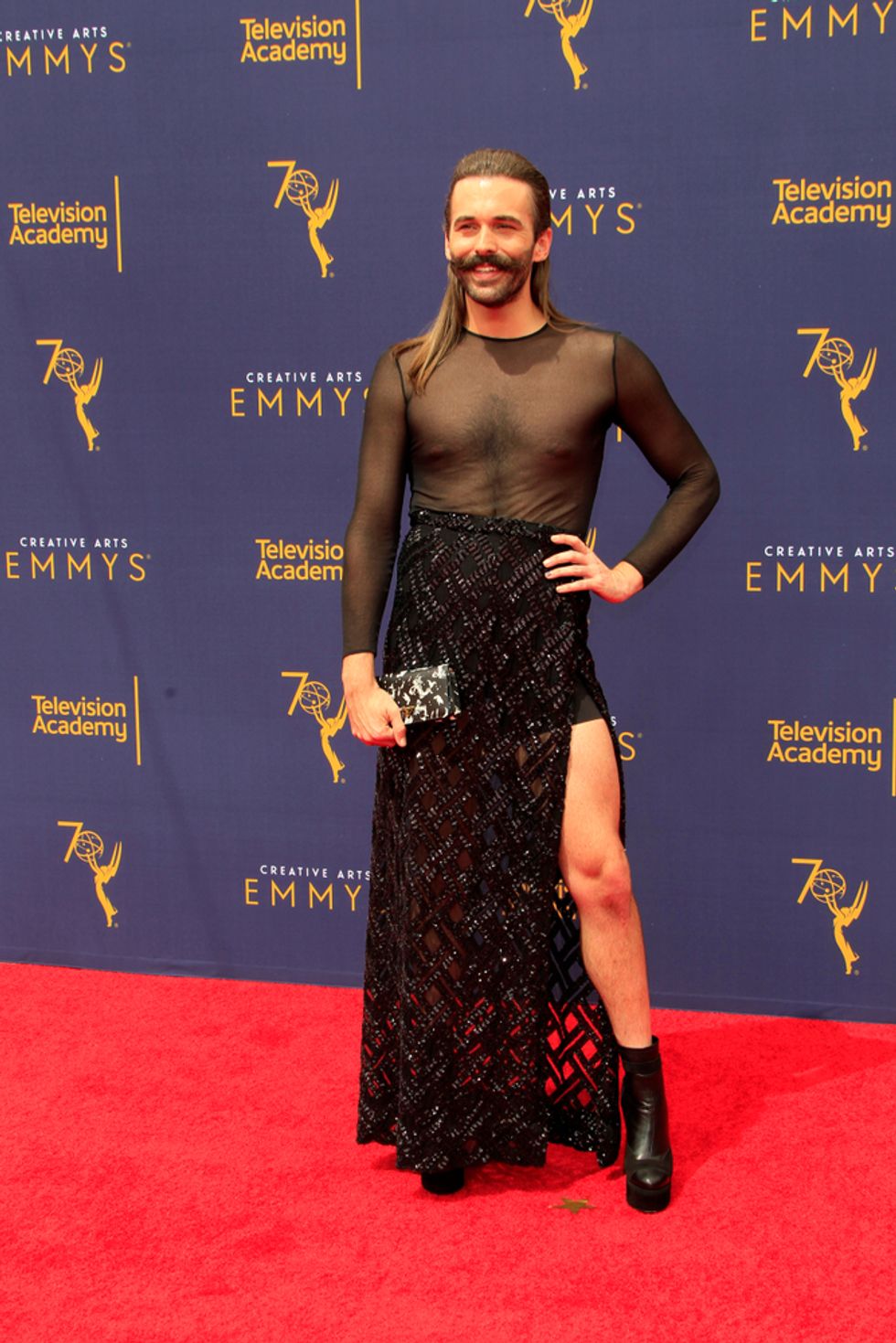 via: Shutterstock
Van Ness has collaborated with nail polish brand, Essie - and in a promotional interview for the collab with Out Magazine, he decided that it was time to break his silence.
Van Ness never had to "come out" as a gay man.
But, in spite of being very open about his sexuality, he is still subject to a lot of abuse. On a heartwrenching episode of Queer Eye, Van Ness described it as being "chased around with torches and pitchforks".
But since he's been in the public eye, he has taken a closer look at his identity.
Out Magazine asked Van Ness how he felt about representing Essie, a brand whose target audience is primarily female. And his response was quite surprising.
He seemed hugely excited about the collaboration.
"It's really cool! The older I get, the more I think that I'm nonbinary — I'm gender non-conforming," Van Ness exclusively revealed.
Van Ness seems keen to avoid easy categorization.
He went on, "Like, some days I feel like a man, but then other days I feel like a woman. I don't really — I think my energies are really all over the place".
In fact, Van Ness has a pretty strong stance on gender overall.
Van Ness thinks that labels are essentially unhelpful.
Van Ness claims that trying to fit the label of a gay man left him feeling more confused than ever.
"I didn't think I was allowed to be nonconforming or genderqueer or nonbinary — I was just always like 'a gay man' because that's just the label I thought I had to be," he says.
Van Ness did confirm that he still prefers he/him pronouns.
But he has also said that he feels uncomfortable with the label of "man," and wouldn't apply it to himself anymore.
People are very happy for Van Ness being more open with his identity.
We have to echo these congratulations.