It hasn't been totally confirmed but judging from a recent kiss at a hockey game, Justin Bieber and Selena Gomez are pretty much 100% almost definitely back together, probably. But wait, remember in the Bieber song "Love Yourself" when he drops the actually pretty heart-wrenching insult "my momma don't like you and she likes everyone"?
Obviously it's hard not to imagine it was about Selena, and honestly, the whole I-wrote-a-very-popular-but-kind-of-mean-song-about-you thing seems like it might make getting back together a bit complicated.
Well, fear not, it turns out that lyric was most definitely not about Selena Gomez because according to an interview this week, Justin's mom absolutely adores her.
According to a recent interview with Justin's mom Pattie Mallette, she's always been a big Selena Gomez fan.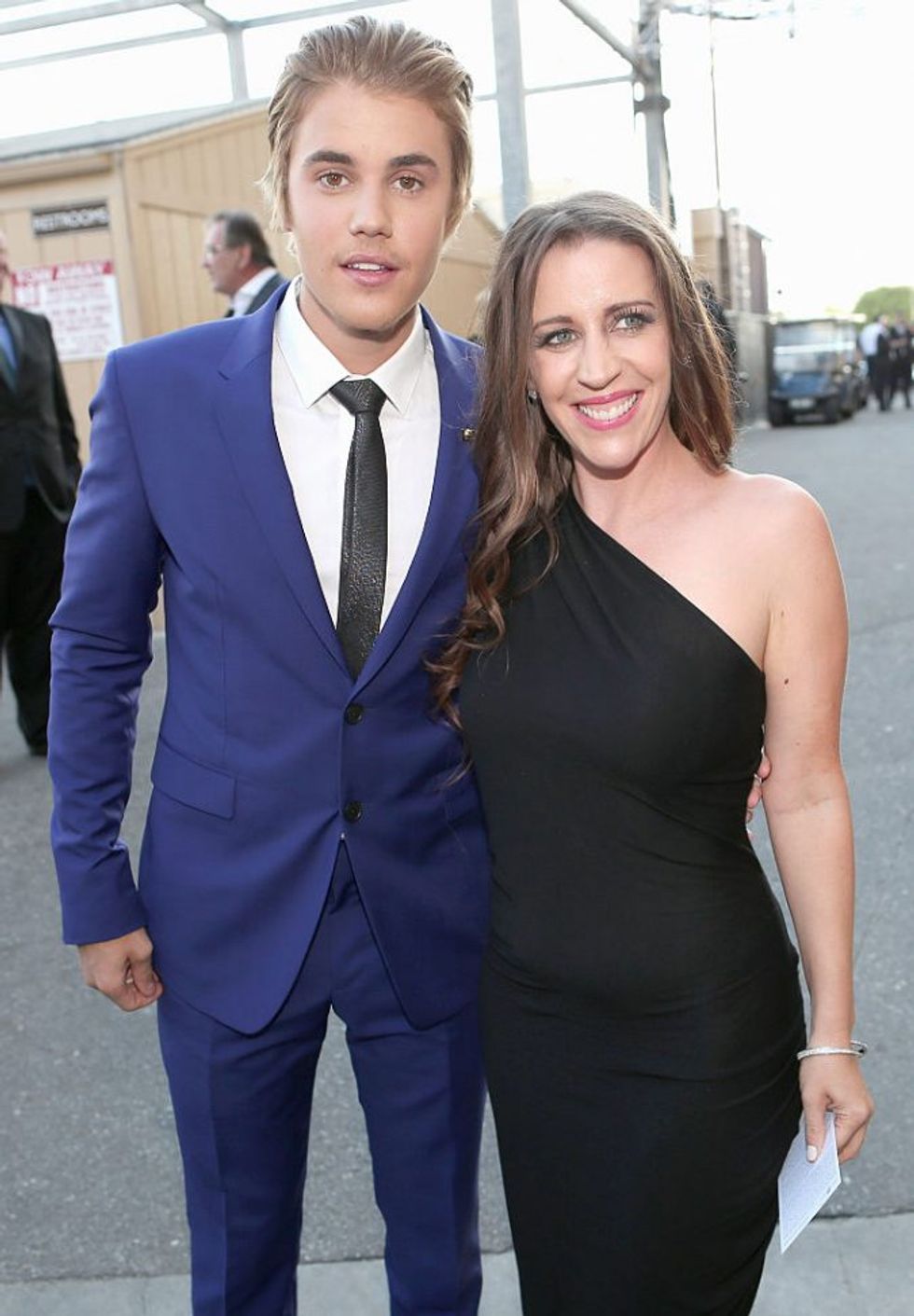 via: Getty Images
Pattie was interviewed at the Justice Speaks Holiday Benefit Luncheon last Saturday where she raved about how much she loves Selena.
According to Pattie, she and Selena share a "special bond."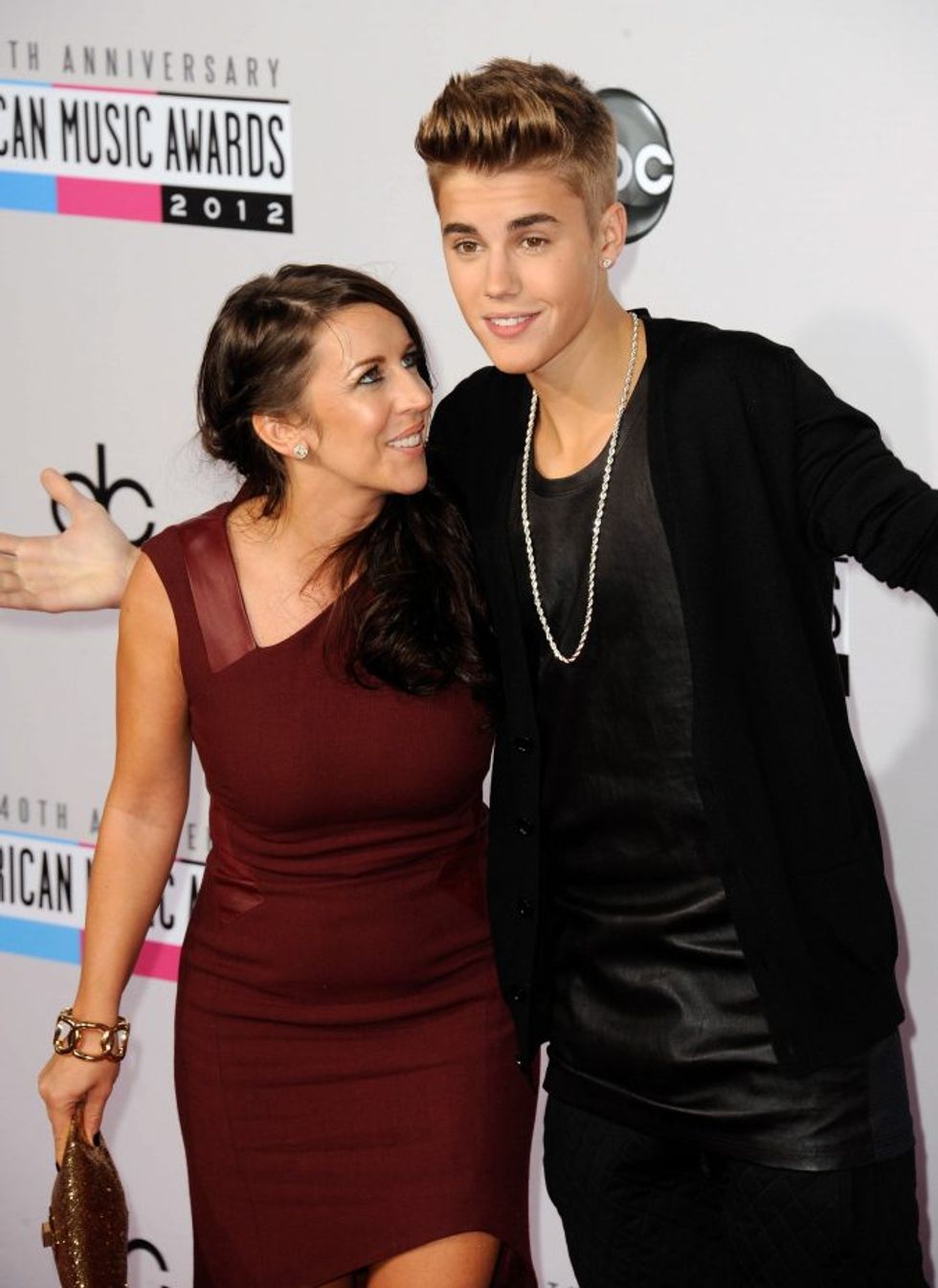 via: Getty Images
She told People Magazine, ""I support anything [he does], if he loves her I love her, and I've met her and we have a special bond so I think she's precious. I can't really speak on their relationship, that's between them." Sounds like she's super supportive of Justin in general!
She loves Selena, but she admitted she doesn't know everything about Justin and Selena's relationship.
She said, "I don't know so much about their personal relationship because he doesn't share a whole lot, but I love her." It can be hard to remember since we've basically watched him grow up from a floppy haired Canadian YouTuber into the styled-hair, tattooed 23-year-old he is today, but Justin is an adult and most adult guys probably don't tell their moms too many specific details about their relationships, no matter how close they are.
The Jelena romance has been a wild ride.
It looks like Justin and Selena are back on again, but the on-again off-again life is nothing new for the pair, who apparently look to couple like Jack and Diane, Ross and Rachel, and Joey and Pacey for relationship inspiration. AKA they break up a lot.
The two were spotted kissing at one of Justin's hockey games, so it seems they are back on again...
😭😭😍☹️ Damn JELENA 🤨 "Justin Bieber and Selena Gomez were photographed sharing a kiss at his hockey game! The two th… https://t.co/FeiufMfJdu

— L felip (@L felip)1510897473.0
Apparently Justin Bieber plays hockey (because he is Canadian and it might be illegal not to?) and he was spotted smooching Selena rink-side in mid-November. So what's exactly going on there...?
Over the years Justin and Selena have broken up and gotten back together several times.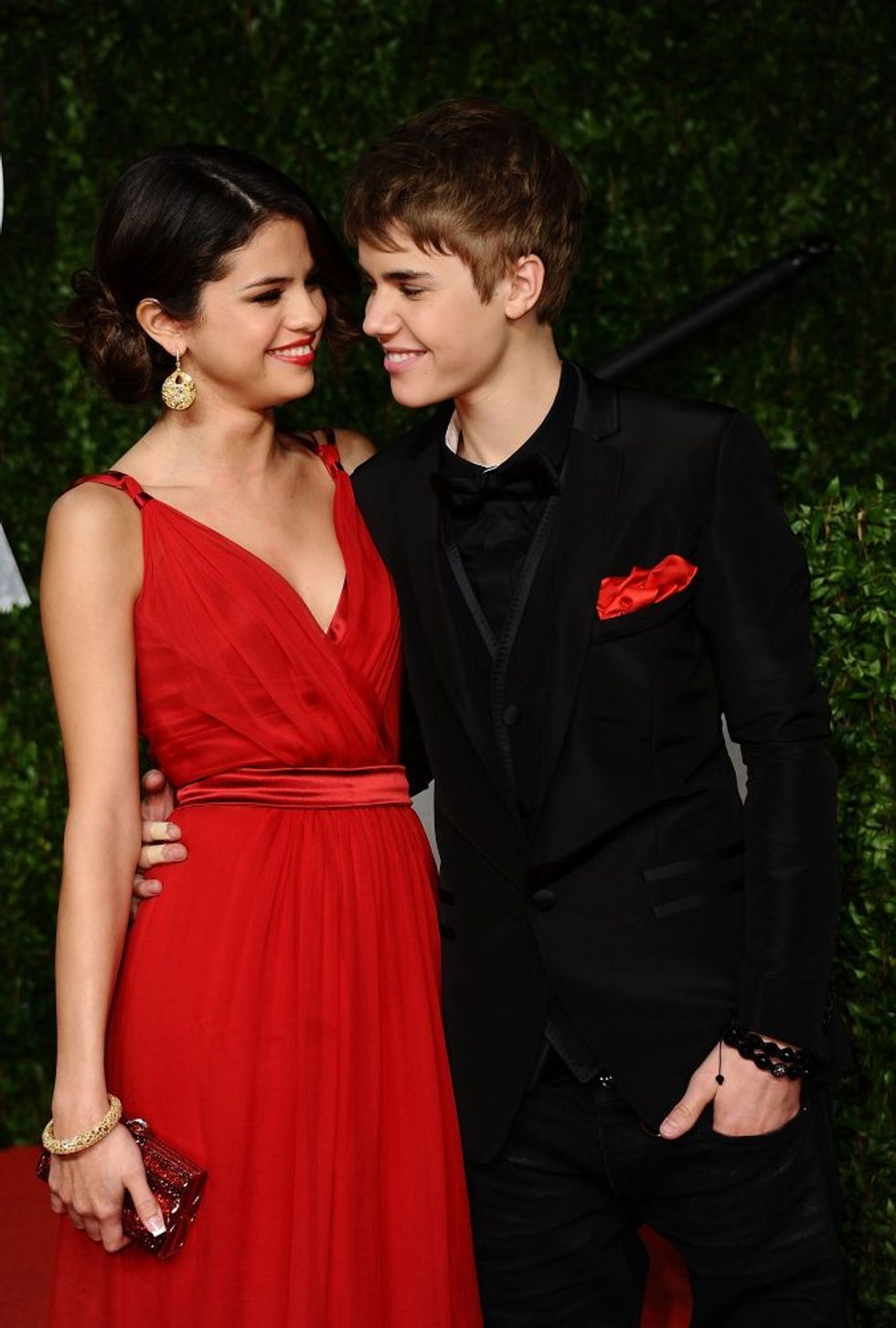 via: Getty Images
In March of 2011 Selena confirmed they were officially together. Since then, the couple has broken up and reconnected at least five times.
It's nearly impossible to keep up with the couples' status.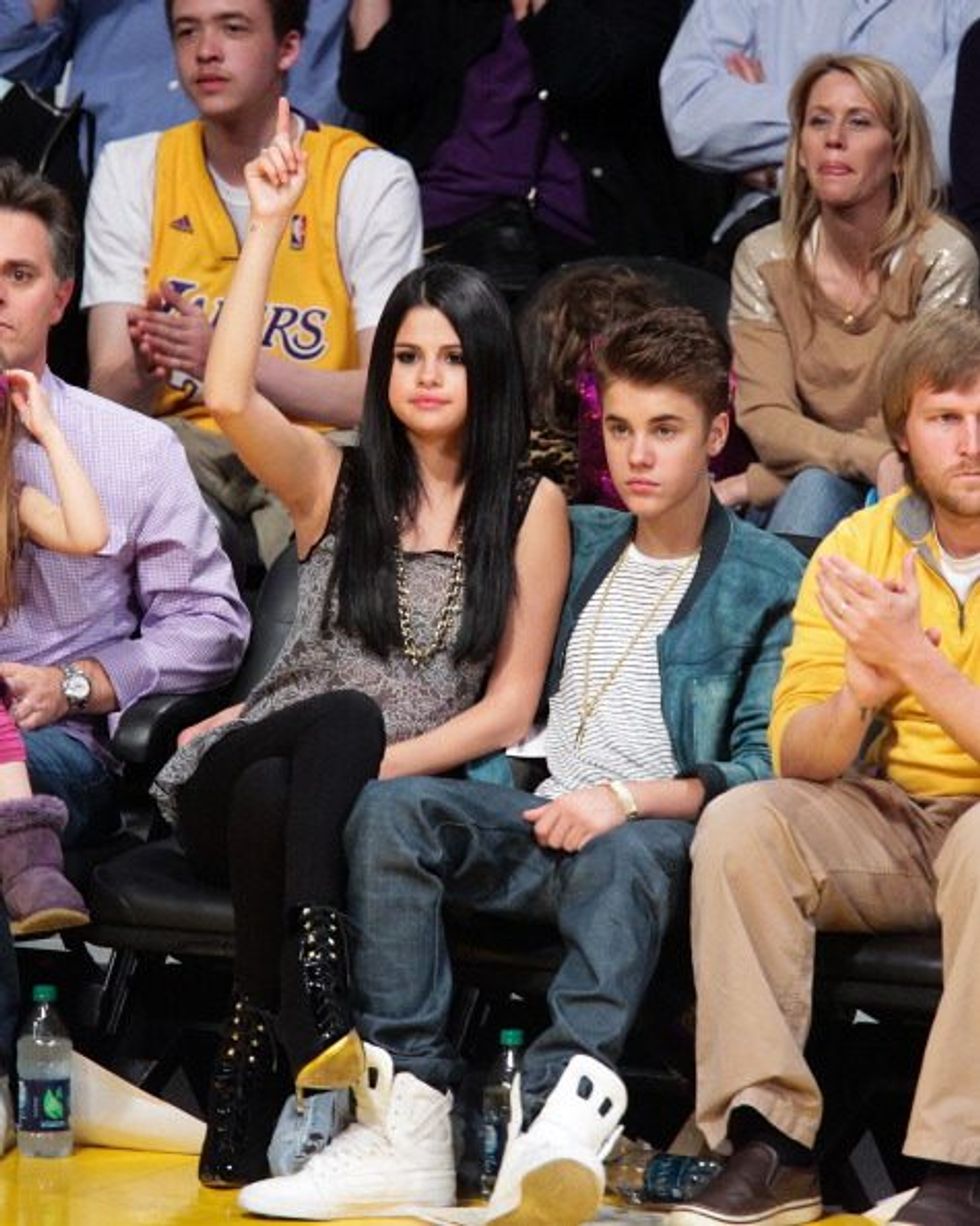 via: Getty Images
Especially because they don't make official announcements, clues have to be gleaned from their Instagrams, songs, and interviews. It's like a full time job trying to figure out if they are dating or not.
And this isn't the first time his mom has gotten involved with their relationship.
I know you love him. I know you need love. But... #DontBeAHomeWrecker

— Pattie Mallette (@Pattie Mallette)1412451940.0
In 2014 after Justin was spotted having dinner with Kendall Jenner while he was dating Selena, his mom tweeted a cryptic message that seemed intended for someone in particular. (Kendall, maybe?)
But according to his mom, maybe Justin is ready to put his past behind him.
It's definitely time for Bieber to grow up.
Until recently, Selena was dating singer, The Weeknd (real name Abel Makkonen Tesfaye).
But the couple split this fall after 10 months together. Which is sad because he seems like a decent dude with cool hair who has likely never been a grown man who throws eggs at his neighbors' house, but okay.
But maybe Justin really has turned over a new leaf.
He's been spotted attending church with Selena and apparently carried a Bible with him to the Justice Speaks benefit. Maybe Bieber is getting some spiritual motivation to be a better person.
We certainly hope Justin's mom is right about him growing up.
But she also has this adorable puppy so even if things don't work out, she'll be okay, right?
Selena Gomez looks downcast in NYC as she cradles puppy | Daily Mail Online… https://t.co/RezcKGcvRC https://t.co/5IvgZ8MER9

— ICC Champion Trophy (@ICC Champion Trophy)1510909811.0
Look how tiny.
In any case, Justin's mom seems to think he's better off with Selena so hopefully it will work out this time.
She said, ""I think anyone with real love in their life is more grounded," said Mallette. "I think there's so much confusion sometimes and facade in this Hollywood world, and so it's important for us to find the ones that truly care and stick with them." Good luck, Jelena! We're rooting for you! (But mostly for you to let us pet that puppy).