What do Seth Rogen and Justin Timberlake have in common? If you ask Seth, he would probably say not much. But according to a tweet, Justin would beg to differ.
It all started with this tweet from Seth, playfully comparing him and his wife to Justin and wife Jessica Biel.
Fans tried to reassure Rogen:
Kind of...
Thankfully, Justin saw the tweet and weighed in...
A little more self-deprecation, because that's basically what Twitter is for.
Someone was pretty excited.
And a little philosophical.
I'd say they both came out on top.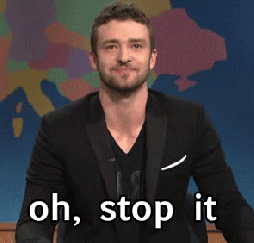 via: GIPHY