For many KFC fans, there has long been a near-impossible decision to make. Do you go for a classic chicken burger or the slightly offbeat choice of popcorn chicken? Well, now, customers need decide no more - as the geniuses behind the chicken store have decided to combine the two.
The latest KFC launch has all the delicious flavor of popcorn chicken - but with the added bonus of a ton of cheese and barbecue sauce, plus a soft white bun. The Popcorn Chicken Slab looks almost too good to be true - and, in a way, it is. The sandwich is available in Australia only - for now.
For fans of fried chicken, there's really only one destination.
Founded eighty-nine years ago in Louisville, Kentucky Fried Chicken is the second-largest restaurant in the world.
But, for fans of the restaurant...
There has always been a tricky decision to make. The menu is pretty extensive - and all delicious. So how can you decide?
Do you go for popcorn chicken?
The little bite-sized pieces of chicken covered in the signature KFC spice blend make for the easiest (and least messy) way to enjoy your meal.
But, on the other hand...
A delicious chicken burger is sort of hard to deny. Hey, the
chicken sandwich
may be the most viral fast food item of 2019.
Luckily, there doesn't need to be an agonizing decision anymore.
As KFC bosses have come up with an ingenious idea to put an end to the terrible indecisiveness. Combining the two items.
Here's the beauty.
via: KFC
The Popcorn Chicken Slab finally combined the best of both KFC worlds - putting popcorn chicken 
inside 
a burger.
Alongside the tasty chicken...
There's also tons of melted cheese, plus lots of KFC's signature barbecue sauce. Popcorn chicken has never looked this messy.
But that's not all.
Never one to do things by halves, KFC also includes the Popcorn Chicken Slab as a part of a range of different meal deals - so you can add in the sides of your choice, too.
There's even a sharing option.
So if you have a date who shares your passion for fried chicken, you're in luck!
Here's the full new menu.
via: KFC
Whether you fancy a lighter bite, or go for a completely indulgent chicken feast, you can ensure maximum enjoyment.
People are (understandably) going wild.

via: Facebook
And it seems like this sandwich is already set to be a fan favorite.
But there's just one problem.
And the internet is feeling pretty upset about the whole thing.
Because this delicious sounding sandwich?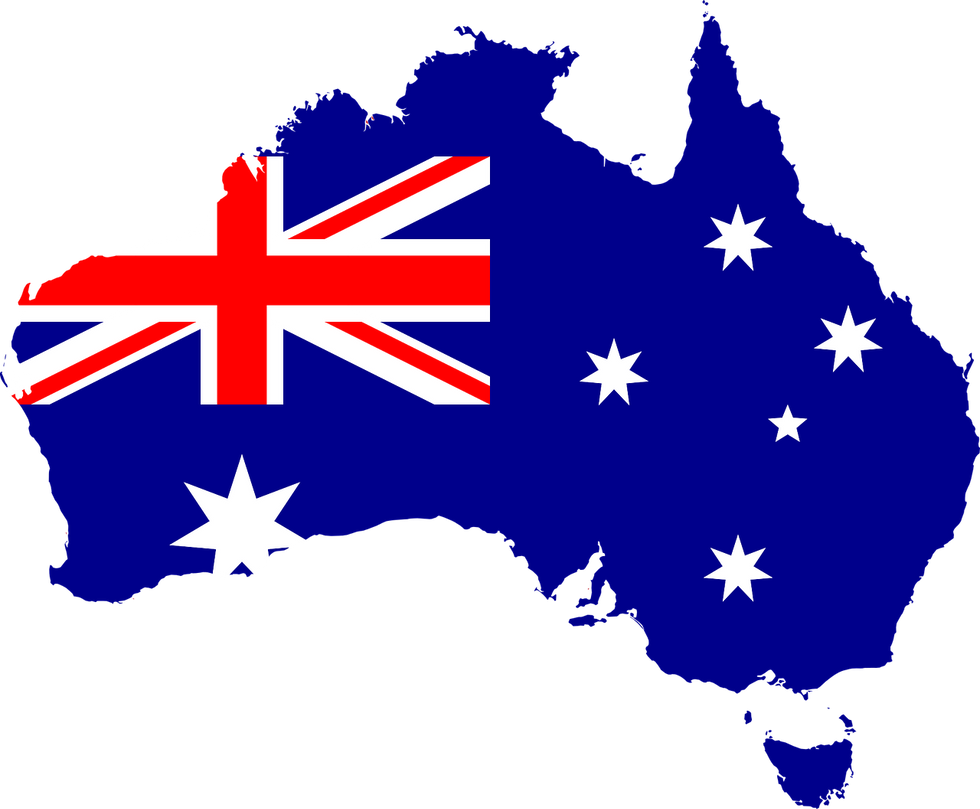 via: Pixabay
It's only available right on the other side of the world. That's right - over in Australia!
And, on top of that...
It's not even very widely available there! If you want to try this delicious item, you've got to be prepared to make a (very) long journey.
On the other hand...
We could just wait (and hope, and pray) that US bosses see the hysteria surrounding Popcorn Chicken Slab and bring it over here. Curious about another KFC menu item you can actually get your hands on? Keep scrolling to learn about the controversial donut burger.