Brad Pitt, despite being one of the world's most eligible bachelors, has had a hard time in love.
The Hollywood actor has constantly been in and out of the spotlight with his many highly publicized relationships... And the inevitably highly publicized breakups.
But, with Brad well and truly back on the market, people are excitably speculating as to who Brad's next romance could be. Will it be someone new? Will he relight an old flame? Or... Will it be a Kardashian?
Well, that last one is looking more likely than the rest, folks.
Keep scrolling to read the full story, and to hear just how likely it is that Brad could become the newest member of the Kardashian clan...
Brad Pitt is one beloved actor.
He rose to fame as a hunky heartthrob in Thelma and Louise, but has since proven his acting chops across a range of different television and movie genres.
He's now an incredibly famous man.
And, to be honest, he's just as well known for his rather messy love life as he is for his acting prowess. Sorry, Brad.
He was first famously wed to Jennifer Aniston.
The pair were Hollywood's golden couple for a period. But nothing lasts forever, as these two proved.
Enter: Angelina Jolie.
Brad and Angelina
famously met while filming 
Mr and Mrs Smith. 
They quickly hit it off and, despite the fact that Brad was still married, they couldn't fight their feelings.
Brad and Angelina then became the power couple.
Many commented that Jen and Angelina couldn't really look (or be) any more different - which fueled a lot of drama at the time.
Brangelina became famous for one thing.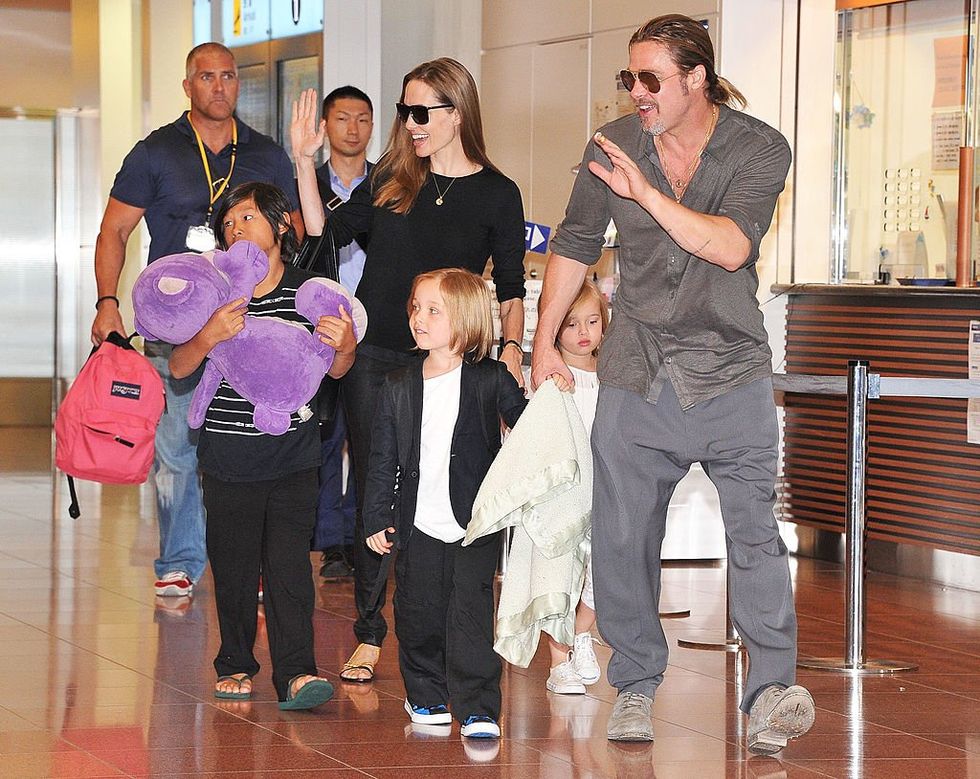 They quickly amassed a huge range of children, some through adoption and some through birth.
Although the pair both adopted their kids ...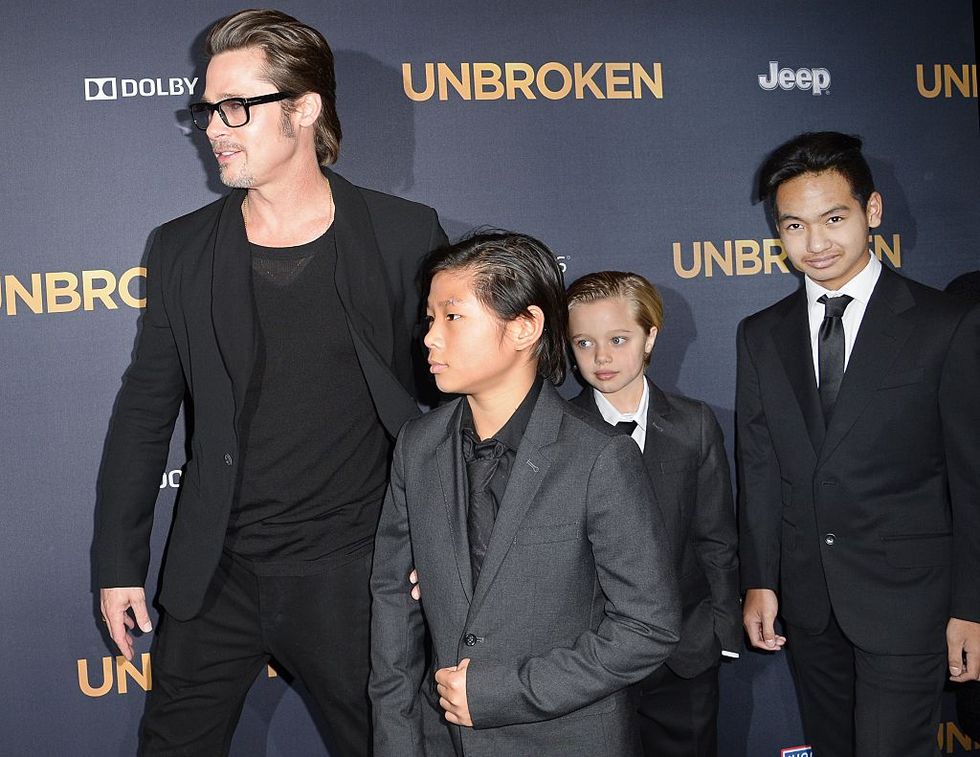 Angelina adopted them 
first -
which has led some to suspect that the relationship may have been a little more strained than it seemed.
And, in true Brad Pitt traditional, Brangelina announced their divorce in 2016.
And though not all details have ever been released to the public, it's clear that there is a lot of ill-feeling between the pair.
Some even believe that the kids were part of the couple's issues.
Many think that Brad never wanted to be a father to such a large brood, but went along with it because of his love for Angelina.
Rumors and speculations about his family life aside...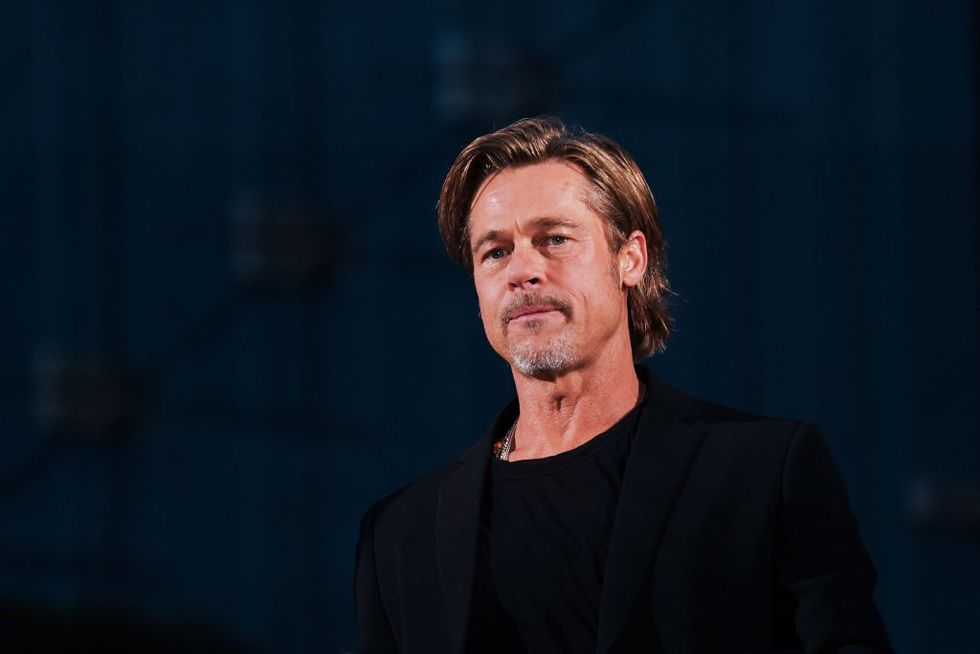 Brad is now
single,
and officially back on the market, ladies and gents.
Though one woman may have beaten us all to it.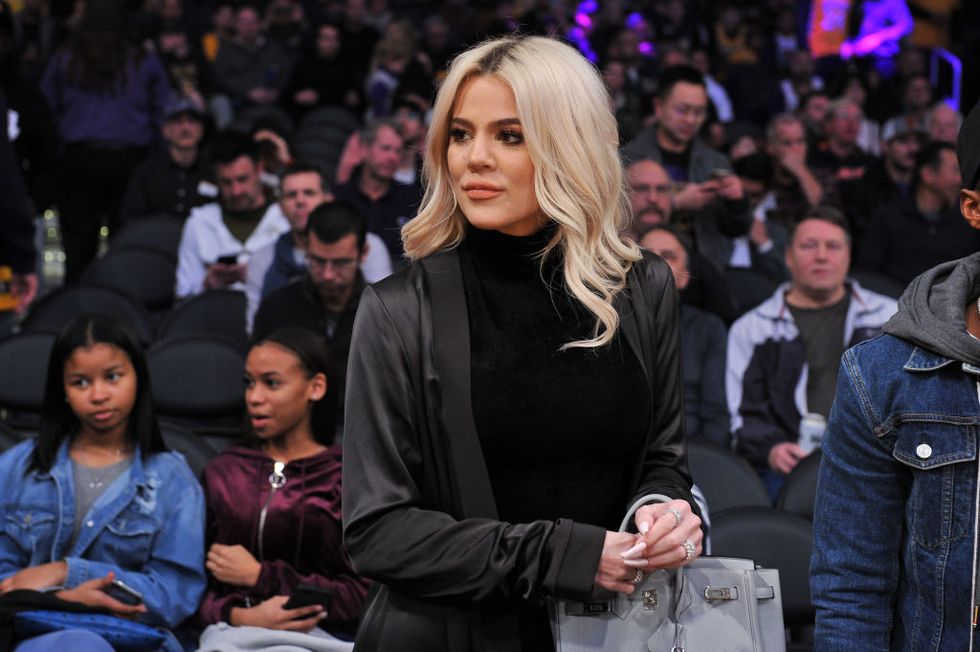 Like any of us stood a chance anyway... Fresh rumors are beginning to circulate that suggest
KUWTK
star, Khloe Kardashian, could potentially be Brad's next beau.
Though this doesn't come as much of a surprise...
Because Khloe has been very vocal on her thoughts on Brad in the past.
Khloe has previously made some saucy comments about the actor...
And she didn't stop there.
Thelma & Louise."
Well, Khloe's dreams could well be coming true...
The pair were brought together last week...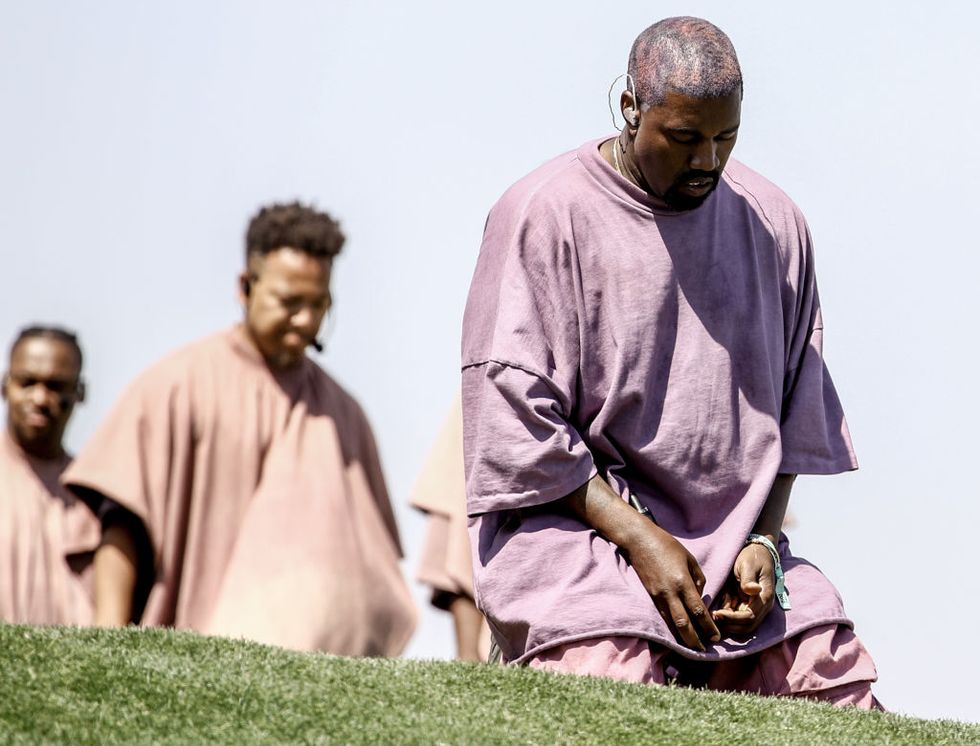 At one of Kanye's popular Sunday Services in Los Angeles, of all places. Khloe had attended with sisters, Kourtney, Kim, and Kendall, and Brad reportedly attended alone.
Kanye's Sunday Services have become popular across LA.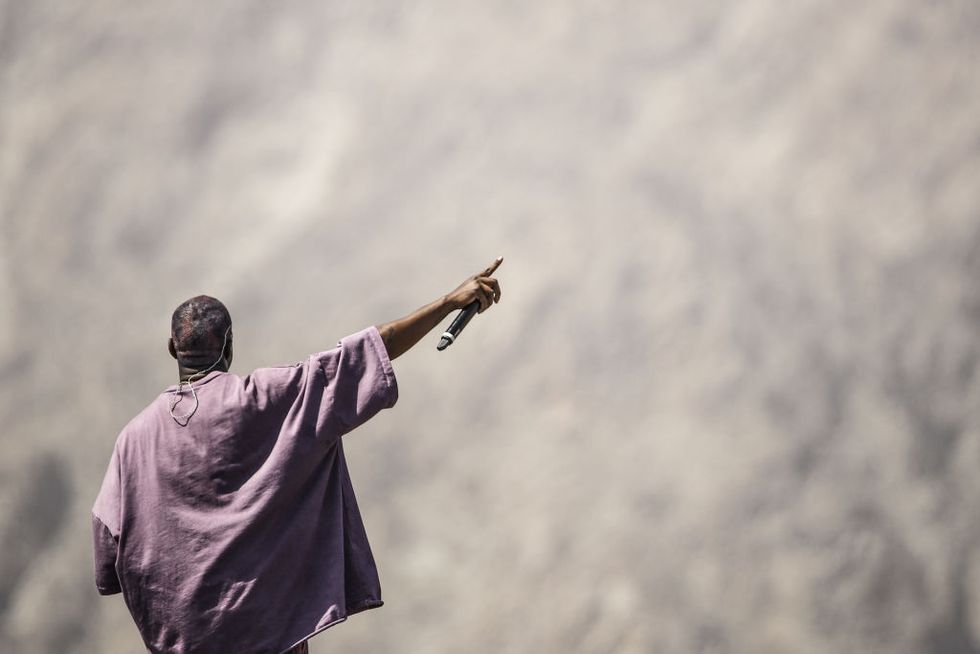 Though, due to my lack of fame, I know very little about what happens during the services. What I do know, however, is that it's a weekly service that focuses heavily on music—it's unknown whether the services have anything in common with any specific religious format. Kanye seems to be the head of the service, as seen in the videos that have surfaced since it launched.
Kanye invites a number of famous faces to his service...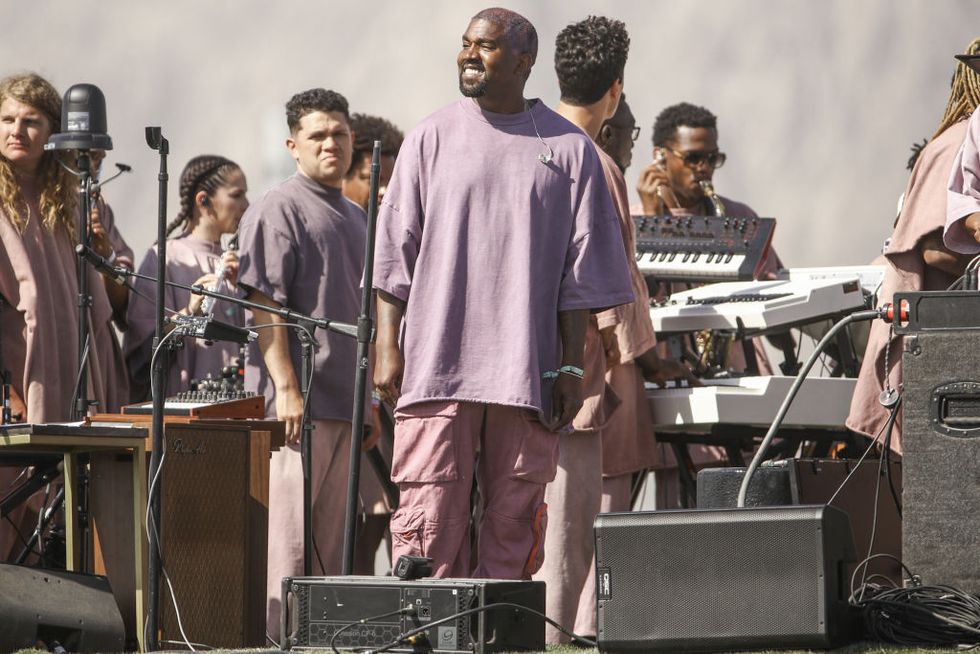 Katy Perry and Orlando Bloom were among Kanye's star-studded guest list last week, but Khloe only had eyes for one person... Brad Pitt, obviously.
Brad has clearly made a big impression on the Kardashian clan.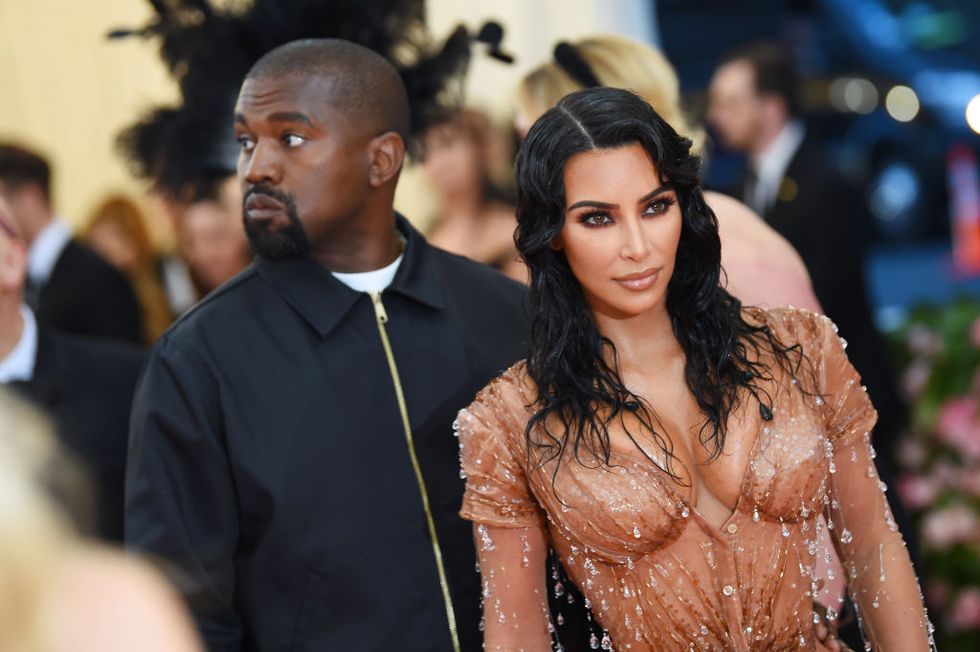 And he has been spotted hanging out with his new pals, Kim and Kanye, at a Hollywood party.
Are wedding bells in the air?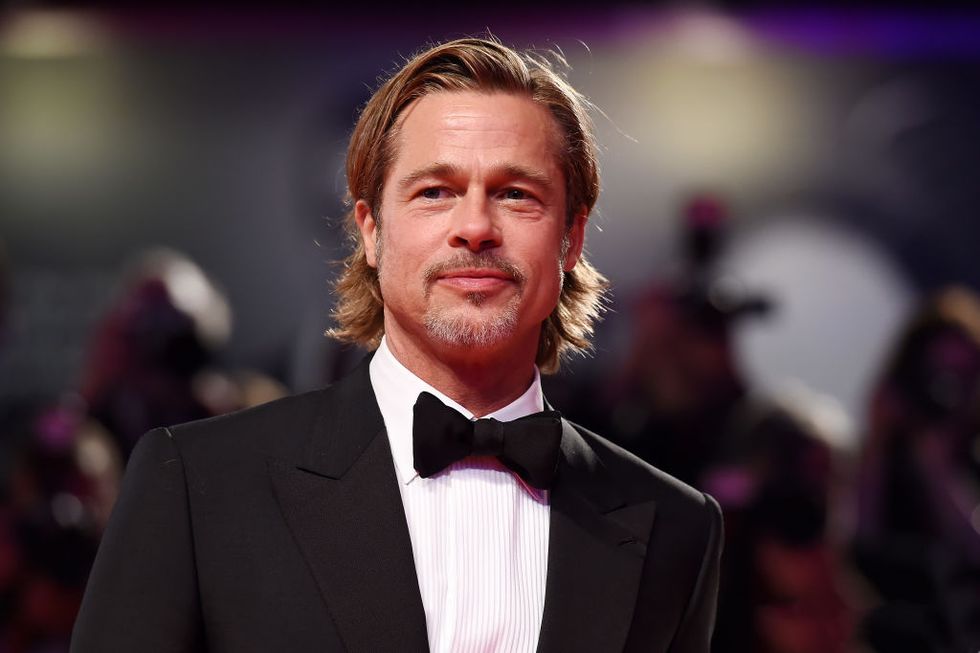 Probably not, no. But make sure you keep your eyes peeled for a star appearance on
KUWTK
... Because it might just be Brad. For more
Brad
content, keep scrolling!