It's safe to say that Kanye West's fashion line, Yeezy, certainly isn't for everyone.
It has been repeatedly criticized for being a little bit too minimal and extremely overpriced.
But Kanye, of course, is probably Yeezy's biggest fan and he is always out and about sporting the latest collections.
He has been ruthlessly mocked recently for wearing the latest Yeezy "crocs" and they're pretty terrible.
Keep scrolling to find out more...
Kanye West is very famous for a lot of things.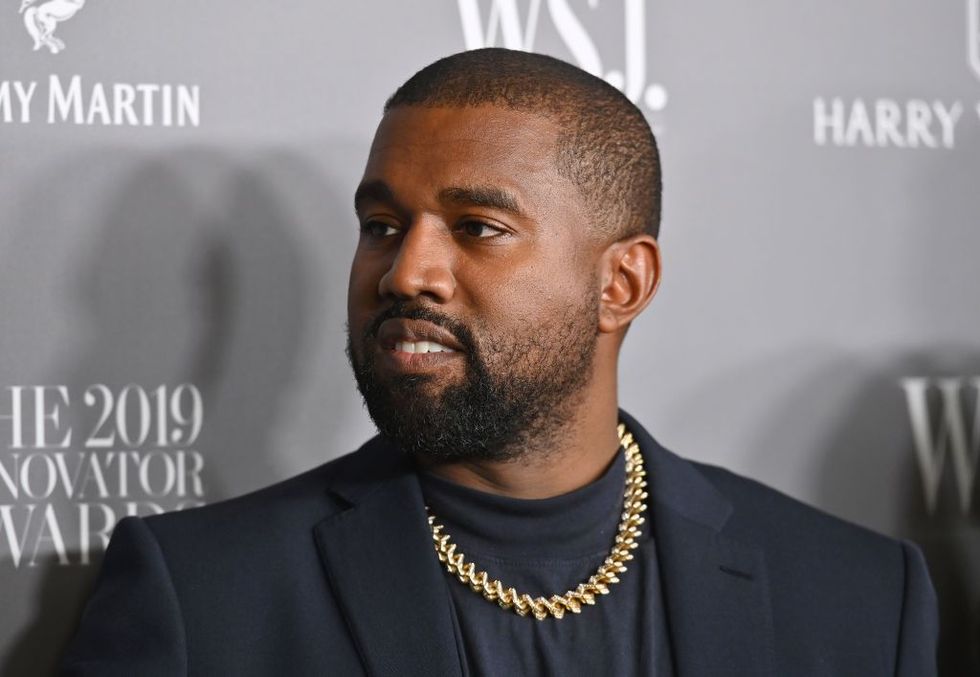 via: Getty Images
Whether that's for his career as a rapper, being married to a Kardashian, or for saying the most
outrageous things
in public... Kanye is a
very famous
man.
His fashion line has been going for many years now...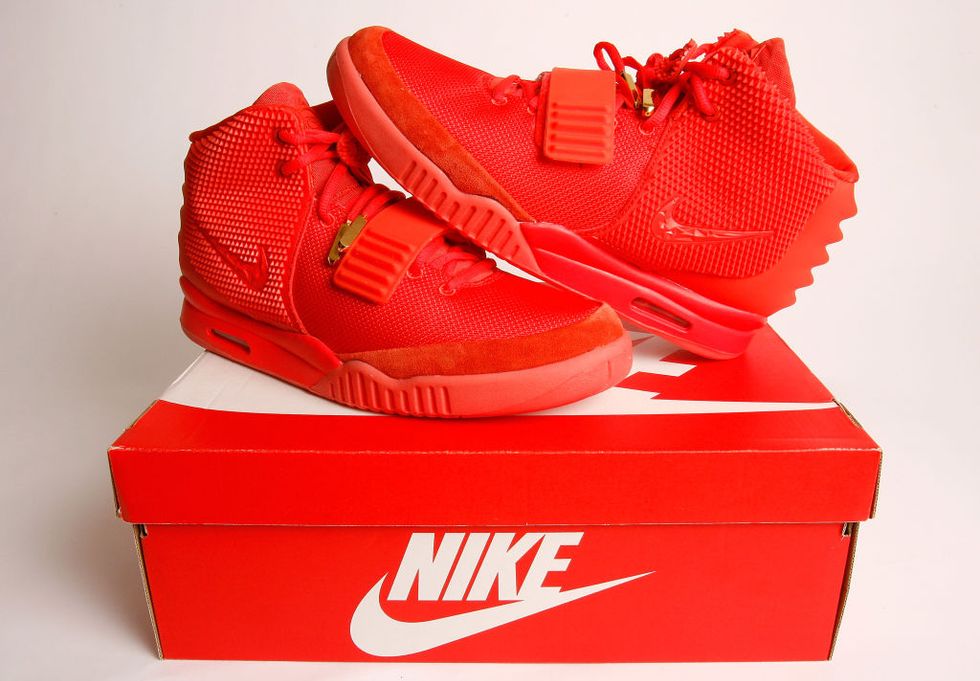 via: Getty Images
Yeezy properly began in 2009 when Kanye was involved in a collaboration project with Nike, in which 2 editions were released - the Air Yeezys in 2009, and the Air Yeezys II in 2012 and 2014.
Kanye then collaborated with Adidas...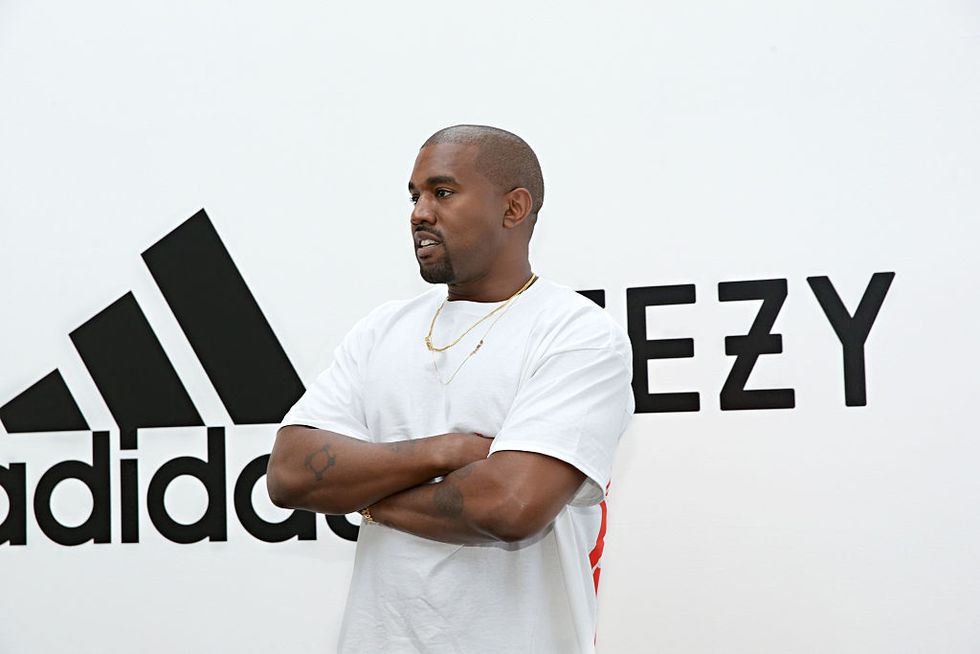 via: Getty Images
And this brought the infamous Yeezy boot sneaker in 2013, which is considered to be one of the most influential sneaker brands in the world.
Yeezy grew massively after their collab with Adidas...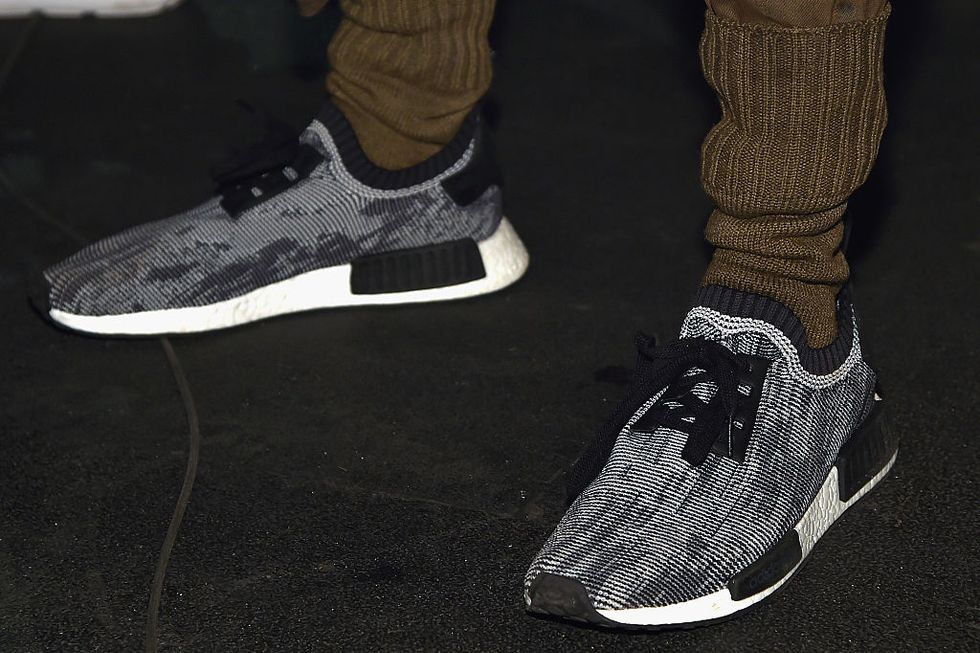 via: Getty Images
Kanye continued to design sneakers with Adidas, which made the Yeezy shoe line expand worldwide.
Yeezy's clothing line was soon to follow...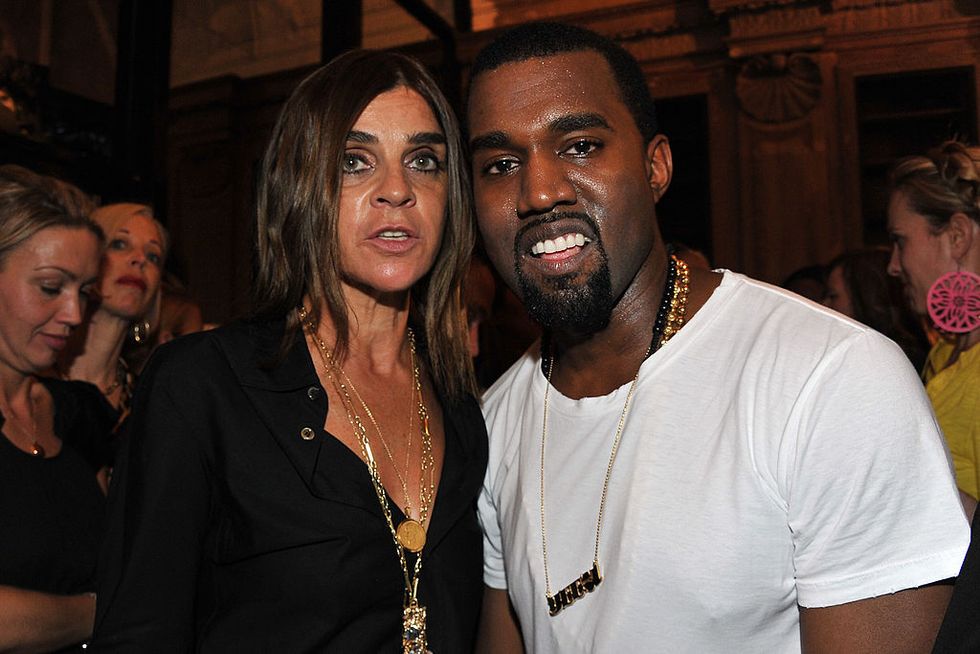 via: Getty Images
Many may not have seen Kanye as a fashion designer, but he has
a lot
of experience in fashion design and clothing.
He's no stranger to high fashion...
It was rumored that he interned at Fendi back in 2007, and it was Kanye who claimed he was the one who came up with the idea for leather jogging pants. Okay then, Kanye...
Yeezy Season 1 came in 2015...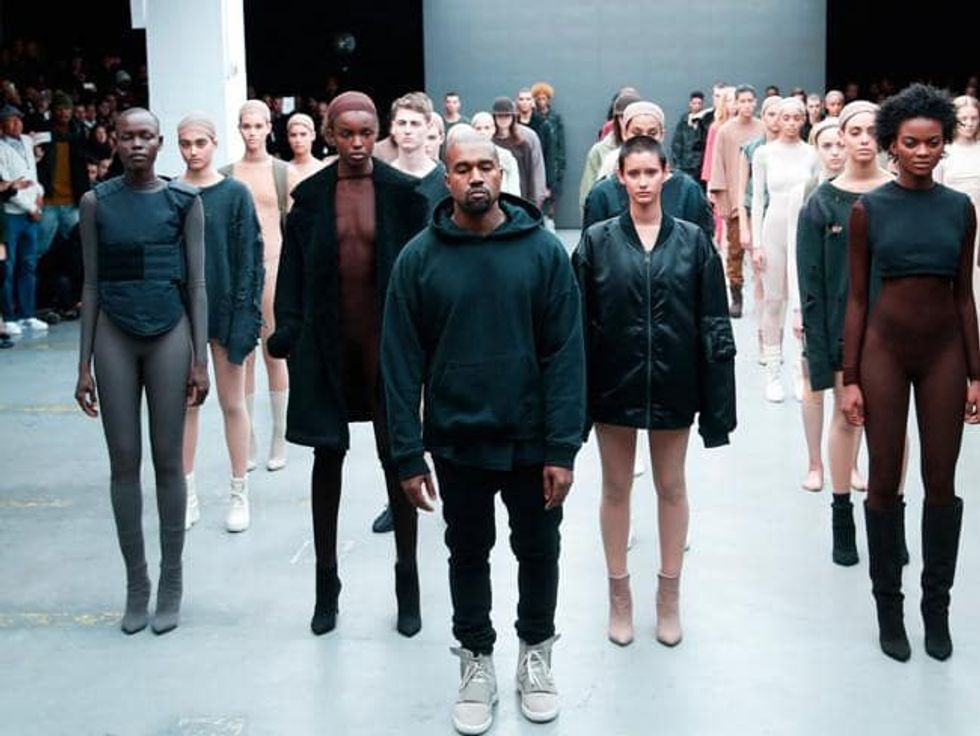 via: GQ
The fashion show was held during New York Fashion Week, and the entire ready-to-wear line for men was unveiled. This consisted of minimal colors and very,
very
oversized sweaters and jackets.
It wasn't to everyone's taste...
It was probably the hefty price tags that came with the clothes that didn't look very expensive at all.
Yeezy has had several seasons now...
And it's safe to say that Kanye definitely has a vision for his clothing line.
Yeezy has sadly been an easy victim to trolls in the past...
Who needs Yeezy Season 5 when you can buy my 8th Grade school shirt for serious discount! https://t.co/TjFJlM6hlc

— Jayy Gutta (@Jayy Gutta)1488851928.0
People thoroughly enjoy ripping apart the clothing line for it's basic and cheap-looking design, such as the sweater that had mock graffiti scribbled all over it. We do have to say,
it does
resemble our 8th Grade leaver's shirts...
Fellow celebrities have even made digs at the fashion line...
Now, who could forget when
Snoop Dogg
said that the new Yeezy sliders looked like jail slippers last month?
All we can say is that Yeezy is of an acquired taste.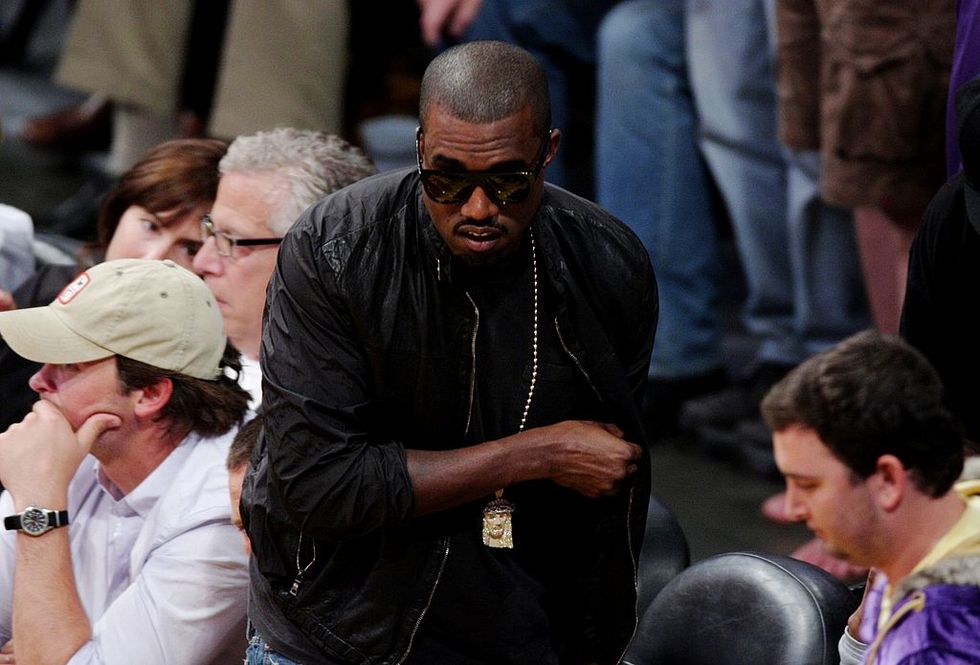 via: Getty Images
And it seems that it's
only
the rich and famous who are wearing them, and that's probably because they're the only ones who can afford them...
Kanye regularly sports his own line...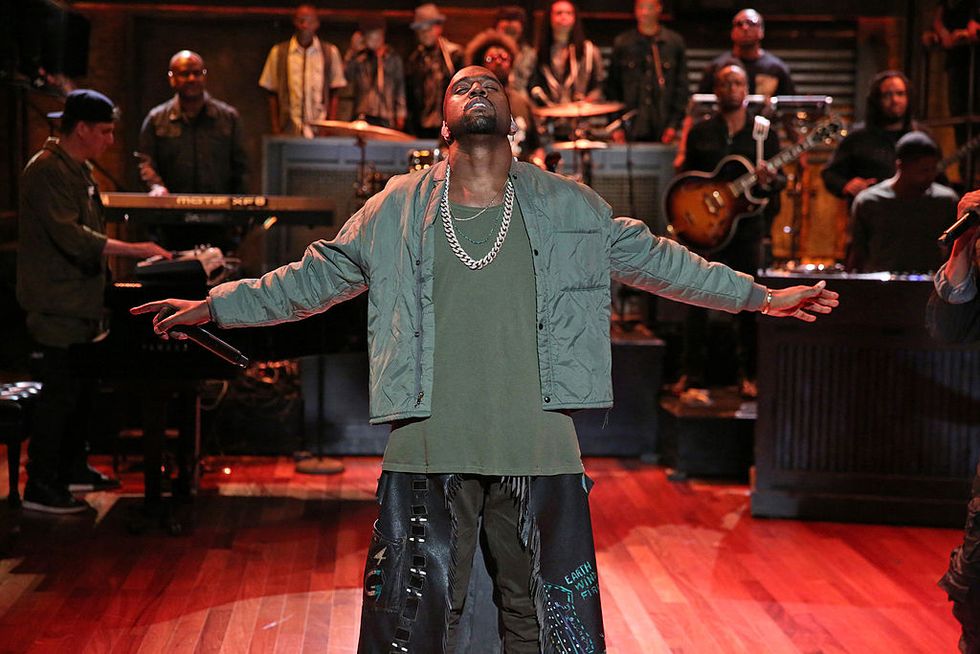 via: Getty Images
And he has recently been spotted wearing some new Yeezy shoes that have sent the internet
wild.
Are those Yeezy Crocs that we spy...?
#Kanye wearing his Yeezy Crocs and all the affirmation I needed that my Crocs are cool 😂 https://t.co/DPVbr28L8g

— Liz On The Radio 🎙 (@Liz On The Radio 🎙)1575636519.0
They are indeed!
In technical terms, they're called "Foam Runners"...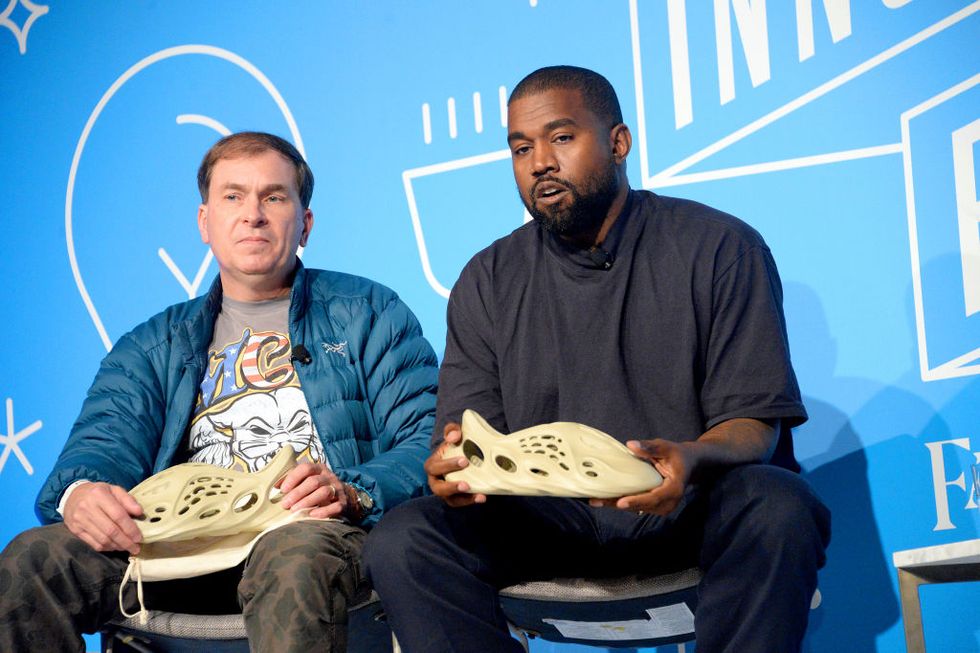 via: Getty Images
The foam runners are yet to be released so this is our first sneak peek of what is to come in the next Yeezy season.
It didn't take long for the memes to flood in...
@theyeezymafia You vs. The Guy She Tells You Not To Worry About https://t.co/vV58jpoQgP

— X (@X)1568323154.0
The foam runners have become a
total
laughing stock online.
Comparisons were made...
And it has to be said, they do slightly resemble strange foam fruit wrappers that used to come on lemons and limes.
It is predicted that they will retail for around $399.99...
Which isn't a realistic price for us ordinary folk, is it?
It seems that the unusual footwear has been tainted...
Yeezy foam runners = expensive crocs

— Osi Na Nwata (@Osi Na Nwata)1568391399.0
They'll forever be known as the "Yeezy Crocs."
Sorry, Kanye...
But it's a no from us. For more Kanye, keep scrolling to find out who Kanye's biggest competition may be when it comes to running for president...