It's sometimes quite easy to forget that before the Kardashians, Kanye West was known purely for his music.
The rapper is one of the most iconic faces in hip hop and he is not at all a stranger to controversy and drama.
Kanye is known to say some pretty "out-there" things, and what he has said recently when talking about his upcoming album, Jesus Is King, is not only outrageous but is also rather bizarre.
Keep scrolling to find out more...
Who hasn't heard of Kanye West?
via: Getty Images
Since the early 2000s, the rapper has become one of the biggest names in the music industry.
Kanye was born in Atlanta in 1977...
via: Getty Images
And after being raised in Chicago, Kanye started his career by working as a producer for Roc-A-Fella Records, producing singles for artists such as Jay-Z and Alicia Keys.
Kanye was always intent on pursuing a solo career.
via: Getty Images
He began experimenting with a variety of musical genres on subsequent acclaimed studio albums, including
Late Registration
in 2005 and
Graduation
in 2007.
Kanye has gone on to release numerous albums...
via: Getty Images
These include
My Beautiful Dark Twisted Fantasy
in 2010, 
Yeezus
in 2013,
The Life of Pablo
in 2016, and
Ye
in 2018.
Kanye's music isn't the only reason he's so famous...
via: Getty Images
Kanye met Kim Kardashian back in 2003, but they didn't rekindle until October of 2011 - a mere few weeks after Kim divorced Kris Humphries after a
seventy-two-day marriage
.
But it seems that Kim and Kanye are the real thing...
The couple got married in Italy in 2014 and they have since had 4 children together - North, Chicago, Saint, and Psalm.
Kanye is now also a fashion designer.
via: Getty Images
He has been working on fashion lines since 2006, and now Kanye's Yeezy collections are sold-out worldwide - despite waves of criticisms surrounding them.
The Kardashian-Wests are probably the most stylish family ever...
via: Instagram
But being a family man doesn't seem to have settled down Kanye, who is also very well known for his outspoken and often irrational personality.
Where do I start when it comes to Kanye's past behavior?
Kanye isn't afraid of letting his opinion be known and he enjoys going to extreme lengths to do so.
He completely ruined Taylor Swift's acceptance of an MTV Video Music Award in 2009...
Instead of allowing Swift to happily accept her award - that she won - he interrupted her on stage saying that Beyonce deserved to win more than she did.
Kanye's rude and arrogant behavior didn't stop there...
via: Getty Images
He has made claims in the past that he is, in fact, a God, which didn't go down well with Christian communities around the world.
He is also an active Trump supporter.
While wearing a red "Make America Great Again" hat, the musician sat down with Donald Trump in the Oval Office last year, where he proclaimed his support for the polarizing president and declared Trump a "hero" in a
rambling televised monologue
 that spawned myriad parodies.
Kanye announced that he converted to Christianity this year...
He also announced that he had been battling with his mental health over the last few years, but he has found his saving grace through religion.
Kanye seems to be pretty serious about his newfound faith...
Over the past year, Kanye's hosted his Sunday Service every week almost without fail. While it initially seemed like a gimmick to propel his fledgling music career, it's clearly part of a personal journey for the rapper.
His faith has impacted his career.
via: Getty Images
Kanye's new album,
Jesus is King
, which was due to be released today but has been
postponed
, is reported to take on a gospel direction that stays in line with the music at his Sunday Service.
Kanye treat the production of his Christian-themed album very seriously...
via: Getty Images
So seriously, in fact, that he told his team working on the production of
Jesus is King
that they were to not take part in pre-marital sex.
Kanye opened up more about the album in the interview...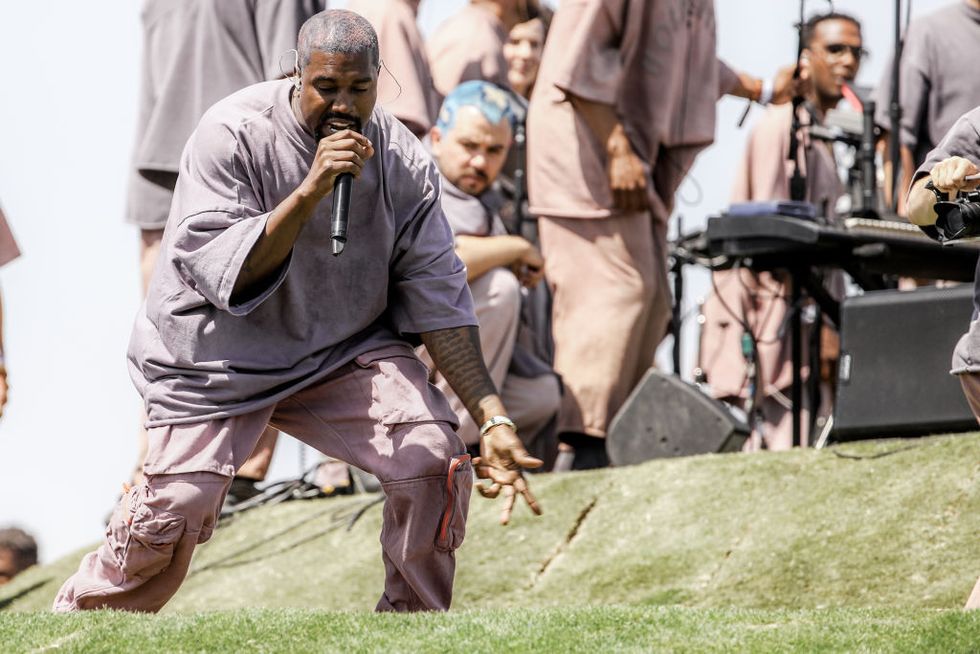 via: Getty Images
He said: "Now that I'm in service to Christ, my job is to spread the gospel, to let people know what Jesus has done for me," he said. "I've spread a lot of things. There was a time I was letting you know what high fashion had done for me, I was letting you know what the Hennessey had done for me, but now I'm letting you know what Jesus has done for me, and in that I'm no longer a slave, I'm a son now, a son of God. I'm free."
And in typical Kanye fashion...
He said: "And now—I am unquestionably, undoubtedly, the greatest human artist of all time. It's not even a question at this point. It's just a fact. For the greatest artist in human existence to put a red hat on was God's practical joke to all liberals. Like, 'Nooo, not Kanye!'"
Kanye seems to still think that President West will sit in the Oval Office one day...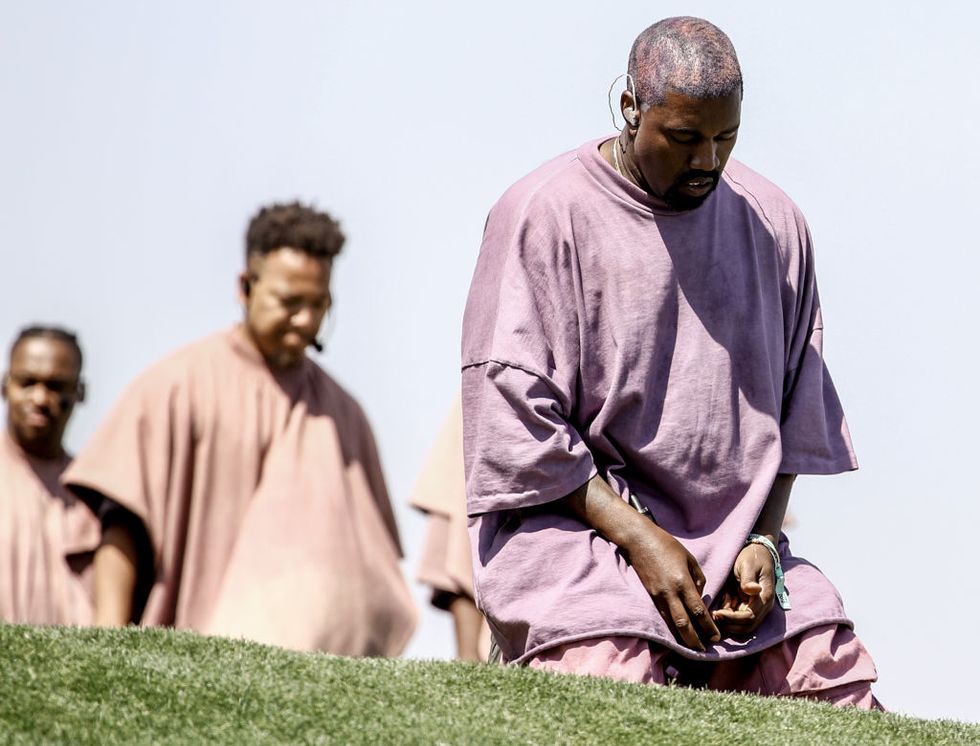 via: Getty Images
"There will be a time when I will be President of the United States and I will remember…any founder that didn't have the capacity to understand culturally what we're doing," he went on to say. Only time will tell, right? For more Kanye news, keep scrolling to learn about his insecurities about Kim being "too sexy"...