It's no secret that Kanye West's Yeezy Foam Runners are some of the trendiest footwear around. But with such an iconic design, it's easy to spot a "wannabe" from a mile away. And recently, Walmart has been under fire for allegedly allowing a knock-off version of the shoes to be sold on their website by a third-party business, which has been making a profit from very similar versions of the Foam Runners but for a fraction of the Yeezy price.
After catching wind of the fakes, Kanye West has decided to take matters into his own hands and is now suing the retail company, citing that it could be costing Yeezy hundreds of millions of dollars in sales.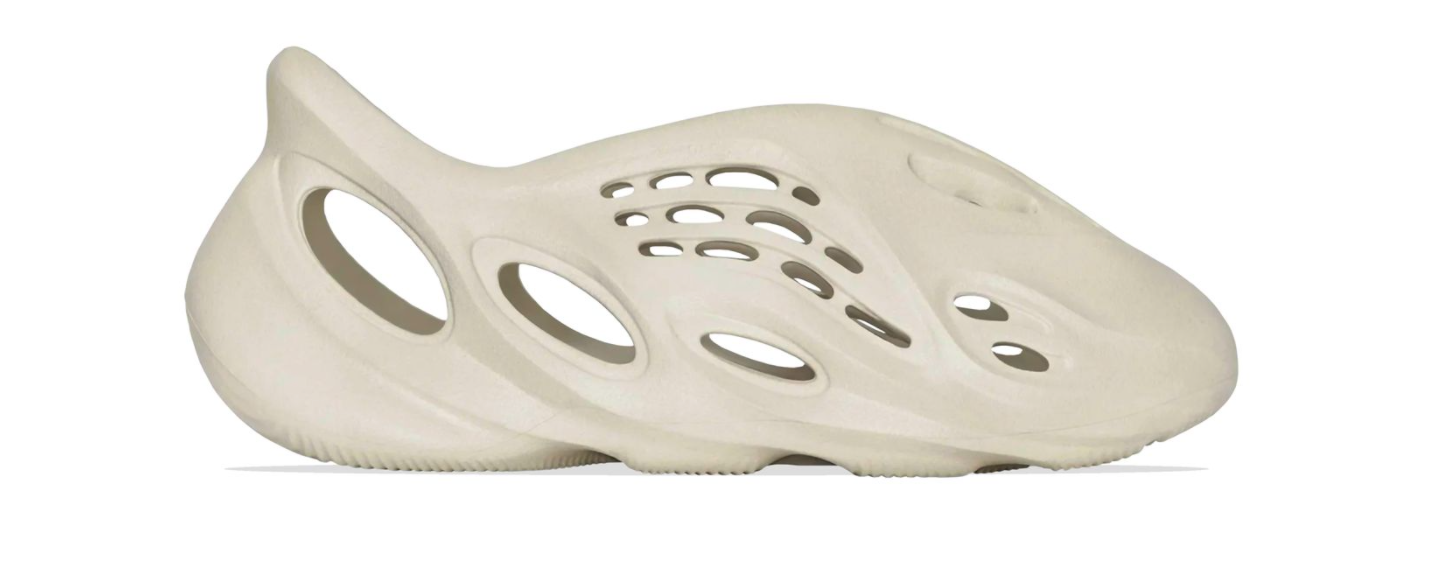 TMZ reported that according to the legal documents, West and Yeezy are suing Walmart for advertising the knock-offs on their official website, leaving customers confused about if they were buying the real deal or just flimsy imitations of the well-known product.

A spokesperson for the retail giant has told the news outlet this:
"The product referenced in the complaint is not sold by Walmart, but rather by third-party Marketplace sellers. We take allegations like this seriously and are reviewing the claim. We will respond in court as appropriate after we have been served with the complaint."
Initially, the fakes were available in 7 different colors, and 2 patterns, including the iconic nude beige tone West's Foam Runners, are available in. The indigo and the yellow immediately sold out on the Walmart website and now the "Gold Digger" singer is ready to make sure that no more profits are made off of the back of his designs.

West reached out to Walmart to get them to remove the shoes from the website, which they eventually did after a while. Now, all the links to the products reach an "Oops! This item is unavailable or on backorder," message.
West's collaboration with Adidas – Adidas Yeezy – has become notable for its high-end limited edition colorways and general releases offered by the Yeezy Boost sneakers lineup. The collaboration has also produced shirts, jackets, track pants, socks, slides, women's shoes, and slippers, with the first shoe model ("Boost 750") being released in February 2015.
Yeezy's Foam Runners were originally released back in June 2020 and were being sold at around the $80 mark. West also revealed that he had the desire to lower their price point to $20 so that more people could access them, but I'm sure this is not what he meant.
This is a developing story and updates will be posted accordingly.