Kanye West's campaign rally over the weekend has left fans a little concerned after he seemingly suffered a breakdown while discussing his personal experiences with abortion.
And now, a source has claimed that the Kardashians are not happy with his shocking claims...
Ladies and Gentlemen, this man could potentially be our future president.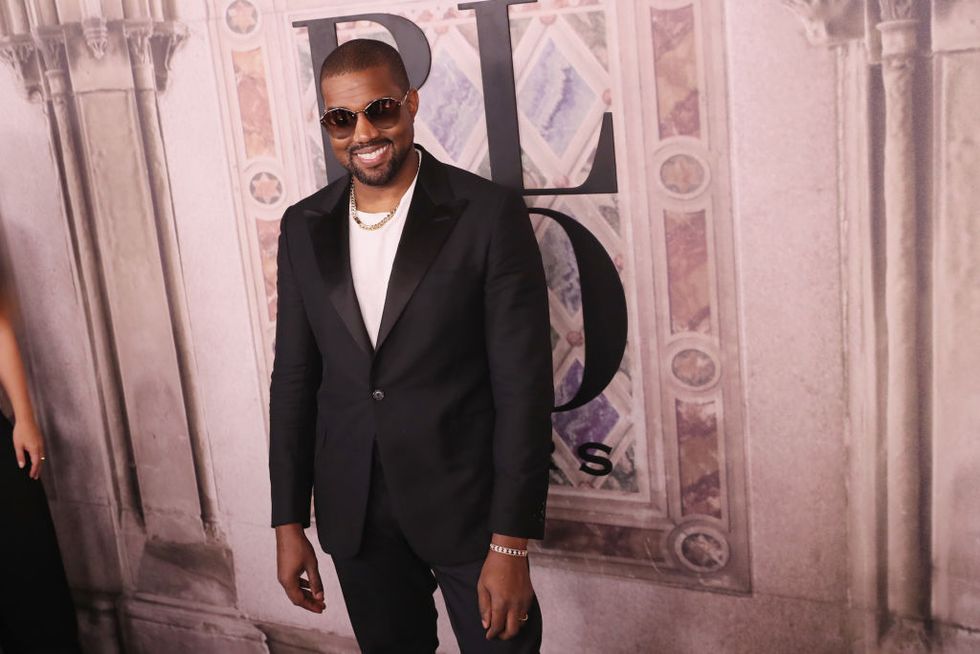 Earlier this month, Kanye West shocked the world when he announced - via Twitter, of course - that he would be running for president.
At first, people weren't too convinced with his announcement...
@donwinslow @kanyewest @kanyewest you are never going to be president. Ever. Period.

— Michael Ugwueke (@Michael Ugwueke)1595207811.0
Let's just say that Kanye is
no
stranger when it comes to impulsive decisions.
But, despite people's doubts, last night Kanye hosted his first campaign rally...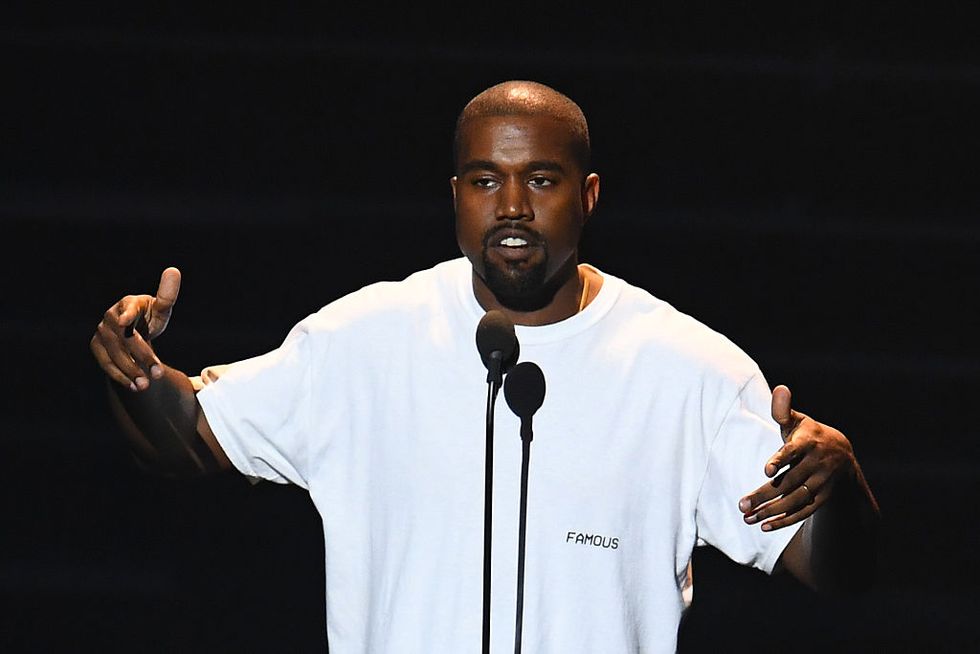 And his behavior left a lot of people feeling alarmed,
including
the infamous Kardashian family.
Now, Kanye West isn't usually known for his politics.
Since the early 2000s, Kanye has become one of the biggest names in the music industry.
The rapper has gone on to release numerous albums...
These include
My Beautiful Dark Twisted Fantasy
in 2010, 
Yeezus
in 2013,
The Life of Pablo
in 2016,
Ye
in 2018, and
Jesus is King
in 2019.
And his music isn't the only reason he's so famous...
What do you think of this picture for America's next First Family?
Where do we begin when it comes to Kanye's erratic behavior?
Kanye has never been afraid of letting his opinion be known and, throughout the years, he has been in and out of the headlines for his strange and eye-opening antics.
But there was a heartbreaking explanation for these particular behaviors...
Last year, Kanye opened up about his battles with mental illness. He revealed that, in 2014, he was diagnosed with Bipolar Disorder, 2 years before he suffered his highly-publicized nervous breakdown in 2016, which was likely triggered by the anniversary of his mother's death.
Kanye has come a long way in his battle...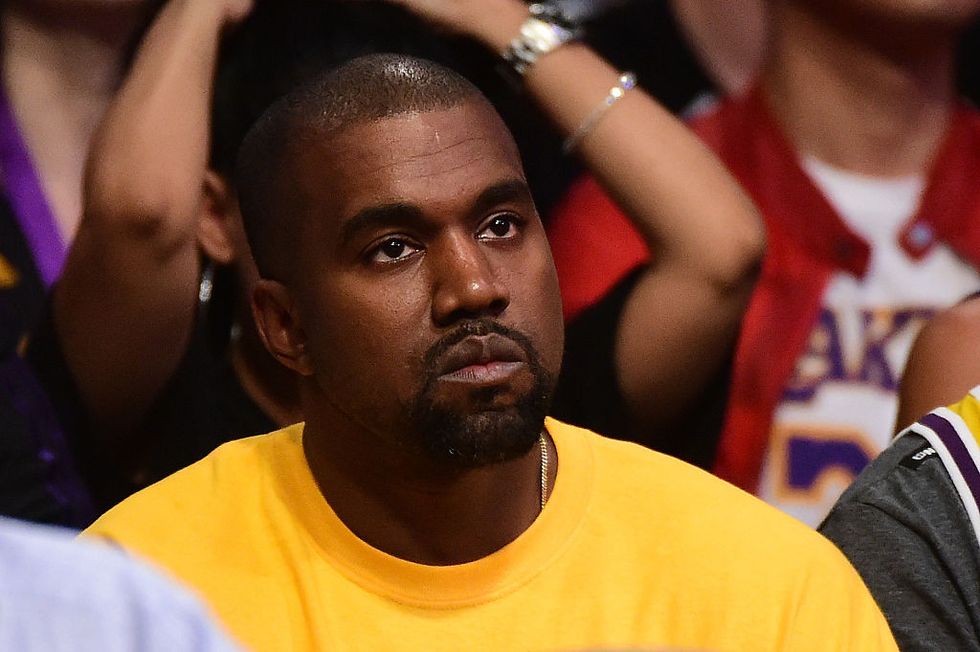 And he has been using his platform to help break down the stigma surrounding mental health issues.
But his most recent announcement has stirred up the concern once again...
Because, out of the blue, he revealed that he would be running for president.
Now, in the last couple of years, Kanye has been dabbling in and out of the world of American politics.
Back in 2018, Kanye, who is an avid Trump supporter, sat down with the president in the Oval Office where he proclaimed his support and declared Trump a "hero" in a bizarre,
rambling televised monologue
 that spawned myriad parodies.
But, this month, he took things to the next level.
We must now realize the promise of America by trusting God, unifying our vision and building our future. I am runni… https://t.co/MySzN3vjIB

— ye (@ye)1593909493.0
Taking to Twitter on July 4th, Kanye wrote: "We must now realize the promise of America by trusting God, unifying our vision, and building our future. I am running for president of the United States! #2020Vision."
Despite teasing the idea for years...
@stonecold2050 I'd like to request a candidate with military,legal,business and humanitarian experience. OH ALSO wi… https://t.co/EcITA9pE98

— R° (@R°)1593978652.0
Nobody thought that he'd
actually
do it. Also, what ever happened to having an education and experience in politics before you could even think about being president?
But this is America 2020, and anything can happen...
Granted you have millions of dollars and a handful of powerful friends, that is.
However, the rest of us weren't too impressed.
it is fucking disgusting how rich people with no political backgrounds are just allowed to play around with politic… https://t.co/KaEM1GeVfo

— sarah (@sarah)1593917861.0
Even though the notorious rapper is deadly serious, people weren't pleased with the news,
at all.
And despite initially Tweeting his support, even Elon Musk has even voiced his doubts.
@kanyewest You have my full support!

— Elon Musk (@Elon Musk)1593909921.0
Musk was one of the first people to voice his support for the rapper's ambitious project, but he recently backtracked by revealing his doubts by saying he thinks Kanye should wait a few years. "I have not dropped my support for Kanye, although I think 2024 would be better than 2020," he said in a
recent interview with Page 6.
But, regardless of the haters, the rapper has been deadset on his "2020 vision"...
And, over the weekend, he hosted his first-ever campaign rally.
However, his campaign proved to be a somewhat chaotic and alarming experience.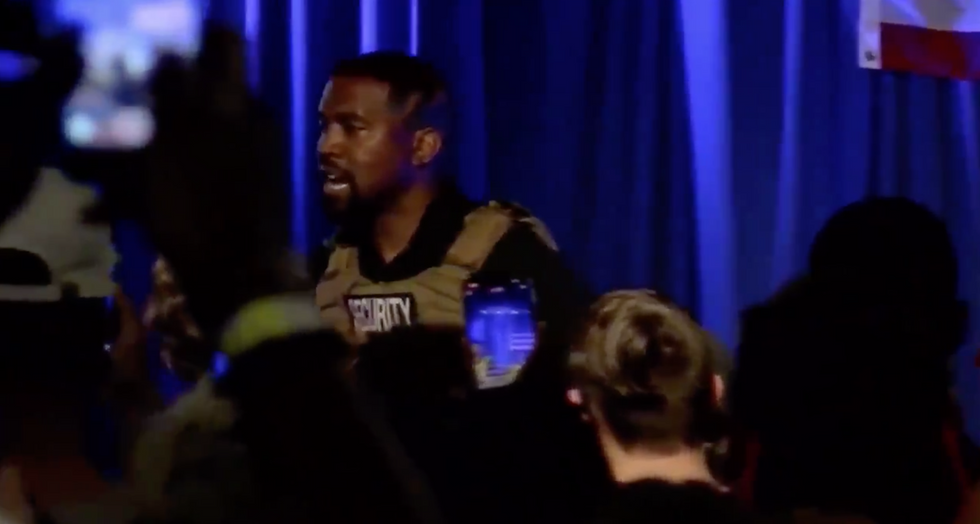 Kanye, who was clad in a bullet-proof vest with the numbers "2020" shaved into his head, threw his rally in Charleston, South Carolina, where he seemed to whip up various policy decisions right there on the spot.
The rapper's first controversial moment was in regard to his views on slavery.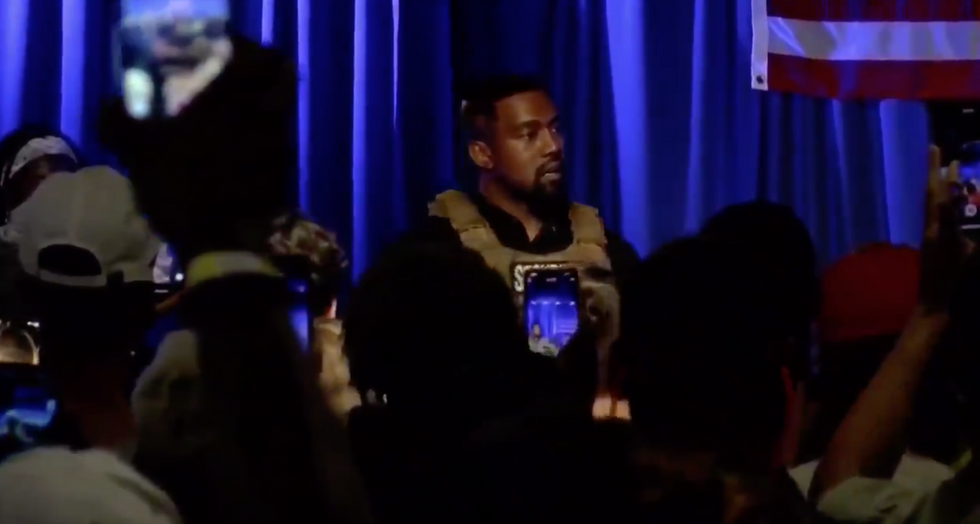 Kanye decided to discuss slavery, which is already dangerous waters for the rapper
after he insisted that being enslaved was "a choice"
back in 2018.
During his speech, he decided to tarnish the name of Harriet Tubman, a prominent figure in the anti-slavery movement.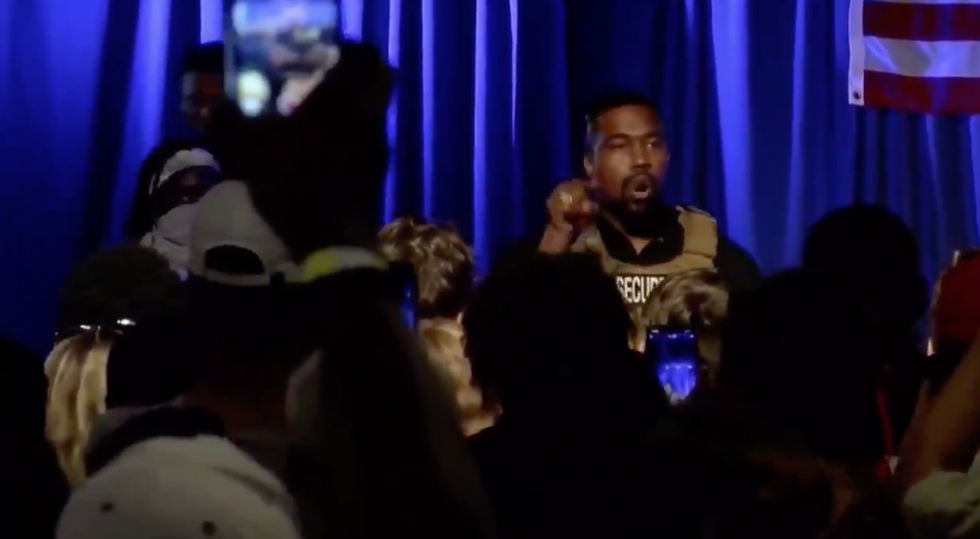 But, evidently, Kanye doesn't see her this way. Speaking valiantly to the crowd - without a microphone - he said: "Harriet Tubman never actually freed the slaves, she just had them work for other white people."
People were, quite understandably, concerned by the footage...
@toekneerlynos @LinzDeFranco has this dude been evaluated for bpd???? like in all honesty here. this screams manic… https://t.co/1oZFux1nzF

— sapph💎 (@sapph💎)1595196475.0
And many can't believe that someone experiencing a potential manic episode could even be allowed to host a presidential rally.
But this wasn't even the worst part of Kanye's performance...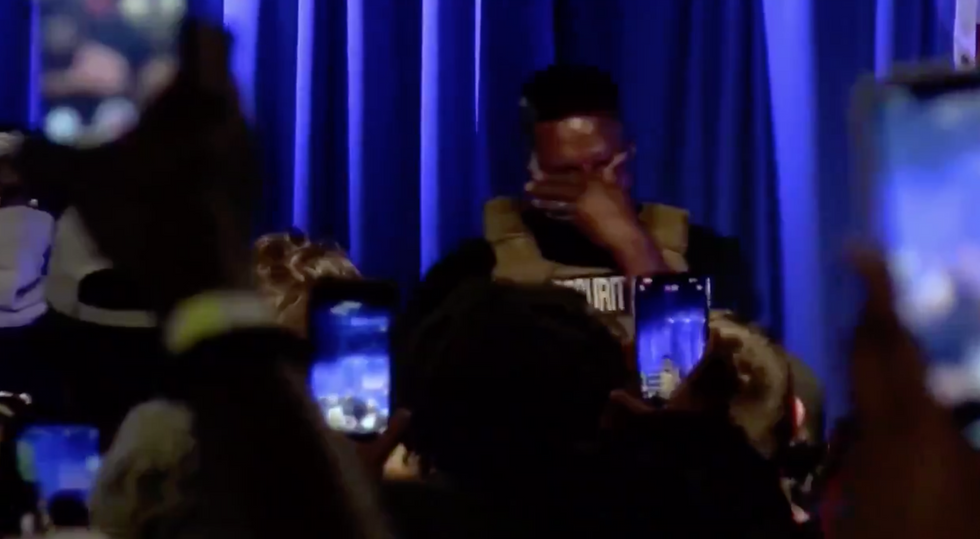 Because when he went on to discuss the topic of abortion, he had a
complete
break down in front of his audience.
He started by explaining how his mom saved his life due to his father wanting her to get an abortion when she was pregnant.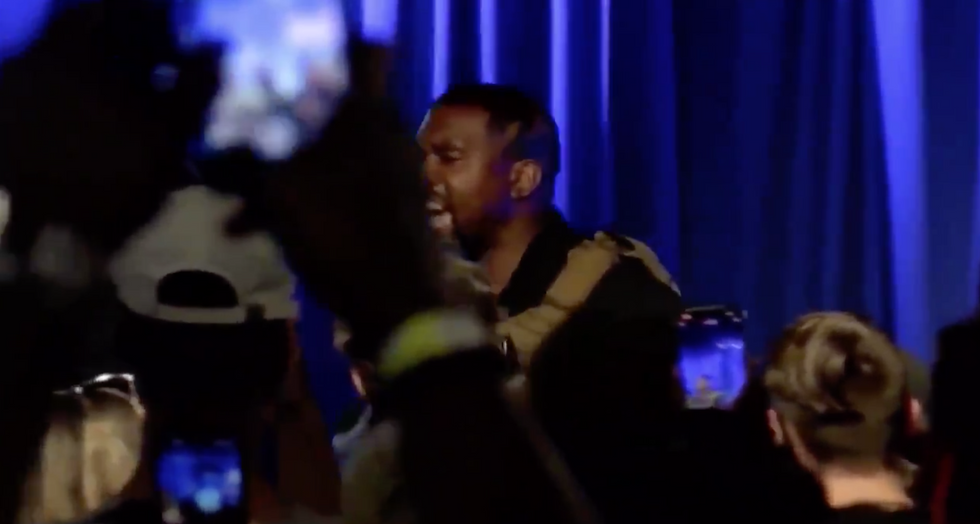 "My mom saved my life! My dad wanted to abort me! There would have been no Kanye West because my dad was too busy!" he shouted to the audience.
This is when things took a turn for the worst...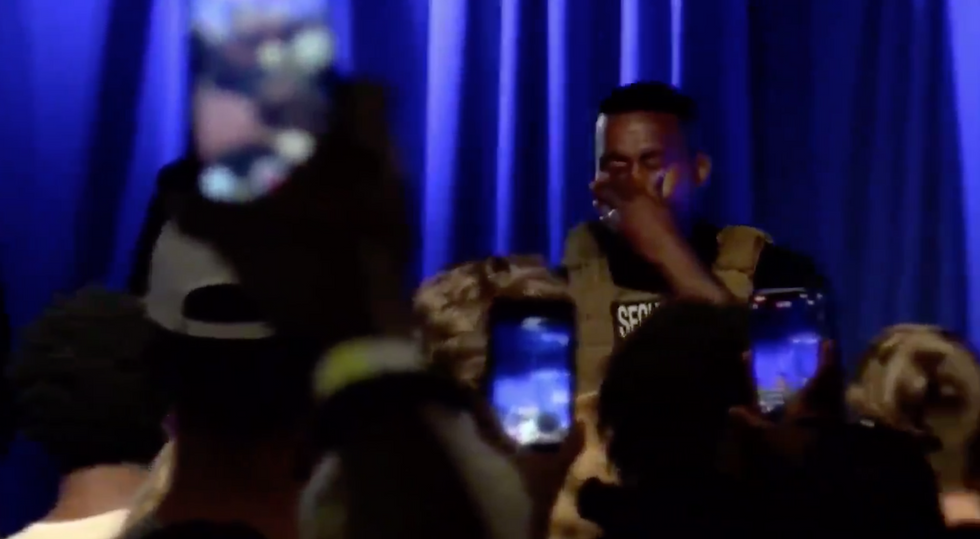 Kanye suddenly dissolved into tears, prompting him to take a moment to compose himself as the audience started to cheer and shout things such as, "We love you Kanye!".
He then revealed some very private details about his family life...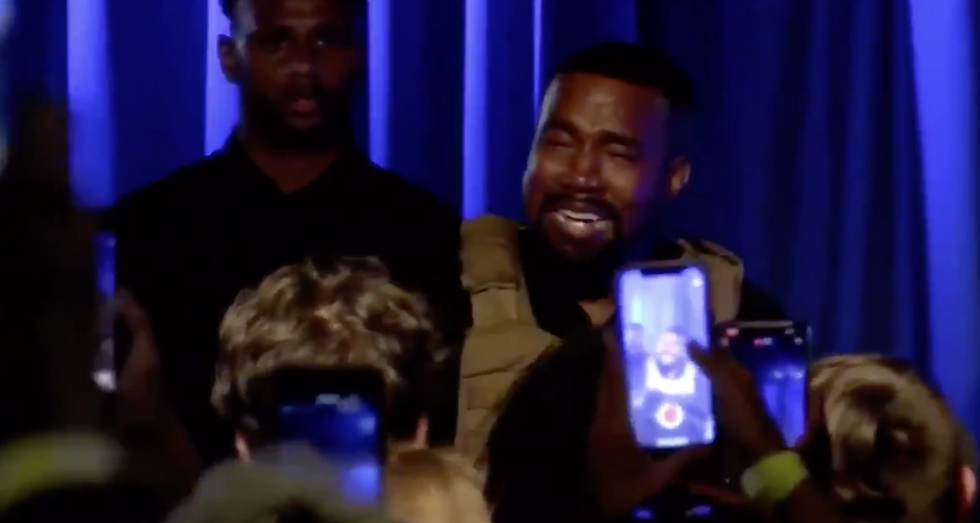 "I almost killed my daughter!" he then screamed as tears streamed down his face. "Everything on my computer went black and white... God said 'If you f*** with my vision I'm gonna f*** with yours."
He then blurted out that Kim might divorce him for revealing their abortion discussion...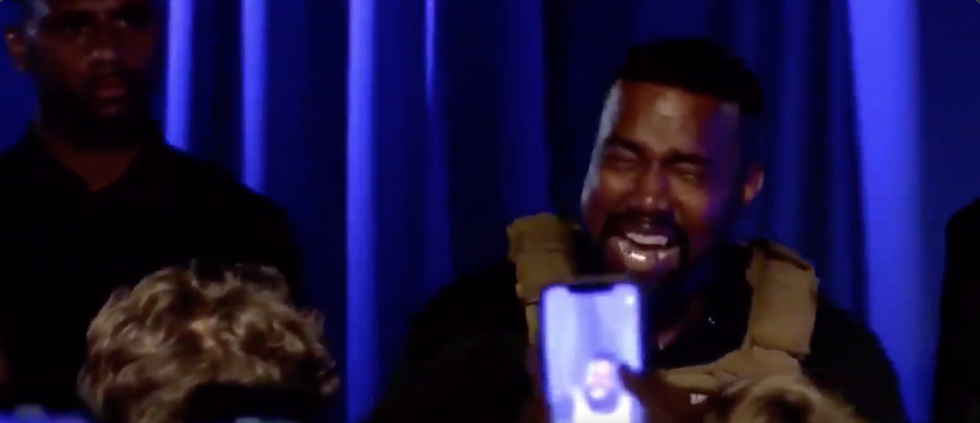 But, even if she did, he would still thank her for having North.
Kanye was crying so hard, it was difficult to understand what he was saying...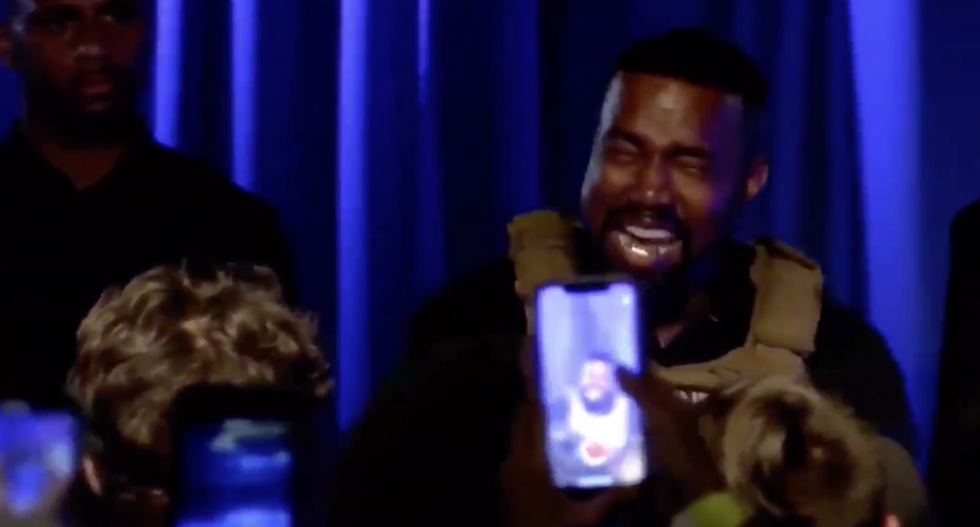 And it made for an incredibly difficult watch. The man is clearly in a lot of pain, which arises
so much
concern about him running for president.
The crowd seemed to be stunned as Kanye sobbed uncontrollably...
Kanye West gets emotional while speaking about abortion in South Carolina: "My Mom saved my life. My Dad wanted to… https://t.co/ffdyFR8kOQ

— Daily Caller (@Daily Caller)1595195818.0
And since the rally, people have been expressing their concern for the deeply troubled rapper.
This wasn't a normal campaign rally...
This was a full-blown nervous breakdown.
It's terribly sad to see Kanye in this bad state...
@shanikharris @DailyCaller this is terrible. so sad. The K family seems MIA. Are they hoping for another mental hea… https://t.co/pvE8j5XLLz

— Dana💧 Petrichor Lover💧 (@Dana💧 Petrichor Lover💧)1595202448.0
And many are questioning the absence of Kim Kardashian. Where on earth is she when her husband clearly needs her the most?
Well, Kanye's actions have apparently caused an awful lot of upset amongst the elite family.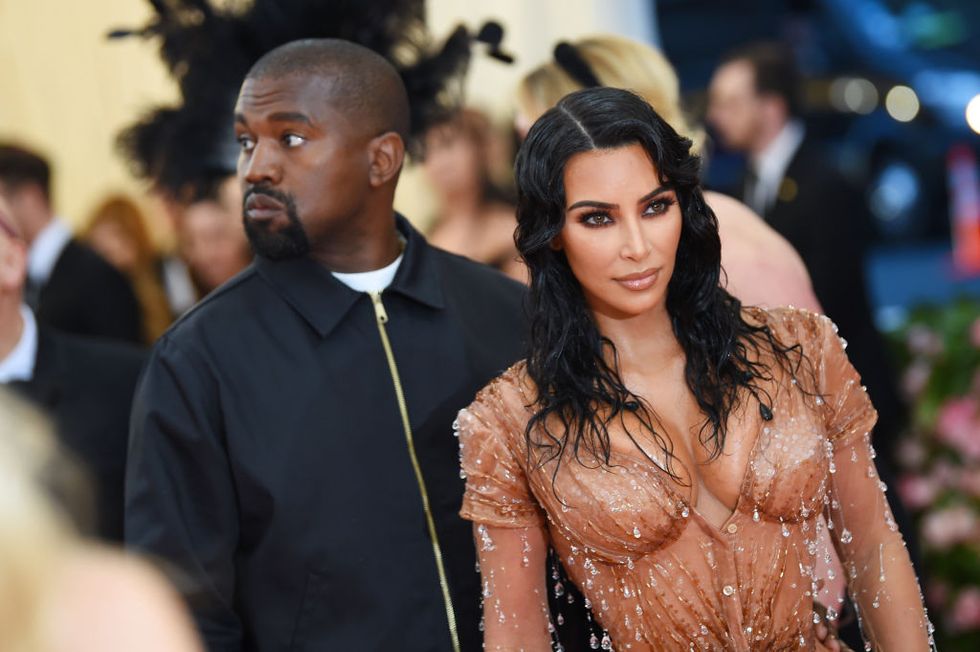 Despite their silence on the matter, his unscripted speech has since left his wife and her family upset and alarmed, 
TMZ
 reports.
It's caused a real stir in the family...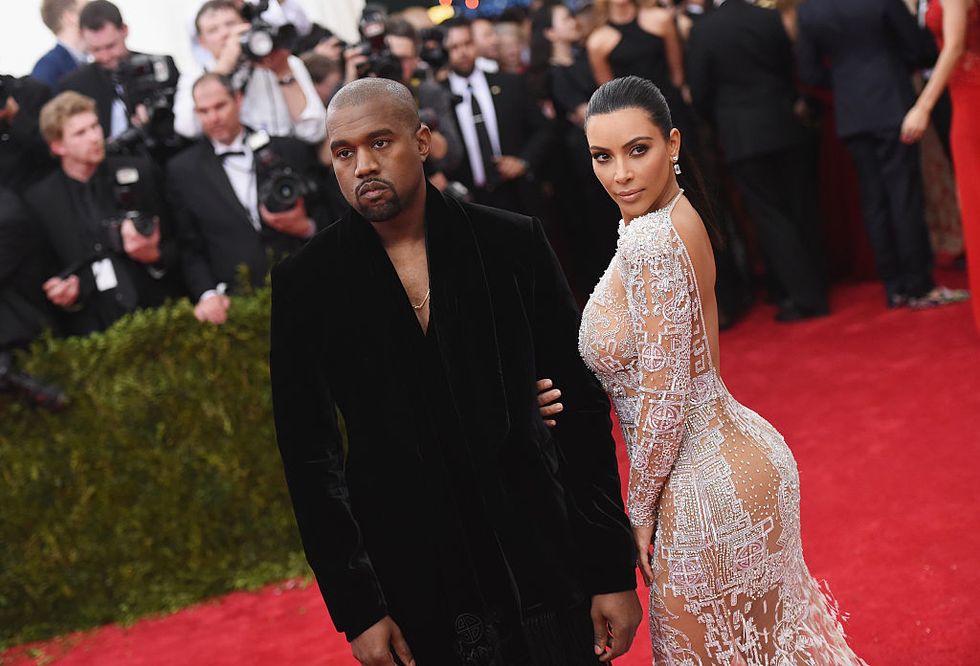 Sources told the outlet that the Kardashians are "shocked beyond words" by the incredibly personal revelation.
And they have credited his shocking rants to his mental illness.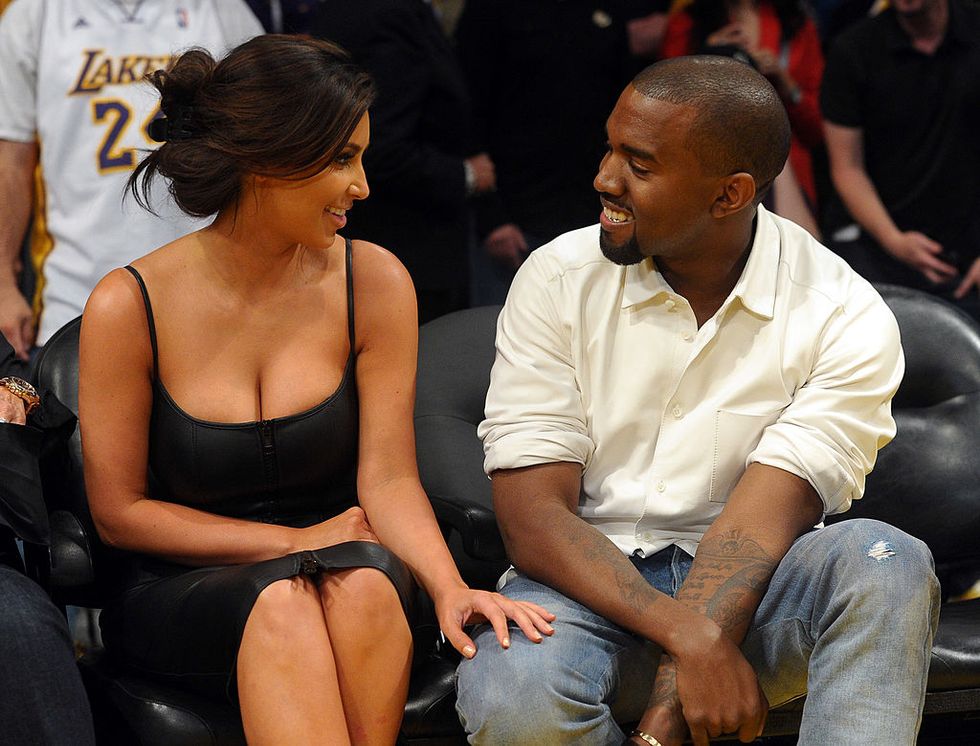 The sources claim that the Kardashians feel that Kanye is in "desperate need of professional help" for what they claim is an ongoing bipolar episode.
If this really is a bipolar episode, his presidency run seriously needs to be reconsidered...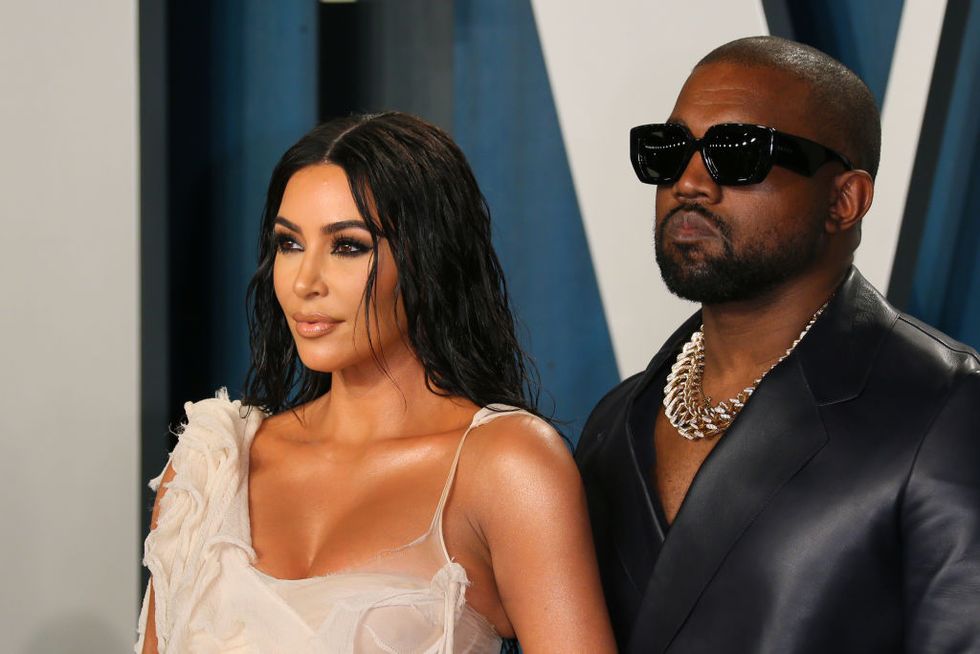 Let's just hope that Kanye will get the help he so desperately needs.