For all of you thinking: "When did they get together?" don't worry, you're certainly not alone...
The romance of Katie Holmes and Jamie Foxx has always been very private, but it was actually a close-kept secret until September 2017. Due to a bizarre clause in the Holmes-Cruise divorce contract, Katie was not allowed to "publicly date" anyone for five years after her marriage to Tom - thus the secrecy.
Why? Who knows? One learns not to waste their time searching for sense and logic in the goings-on of Tom Cruise's life.
What I will say, though, is that the demise of Jamie Foxx and Katie Holmes' relationship is a Hollywood tragedy.
"They looked so good together!" "She deserves to be happy" you'll hear me shout to anyone that will listen. But I'm right, you'll come to see that.
The love life of Katie Holmes has proved nothing, if not complicated...
Katie Holmes grew up in a typical catholic family.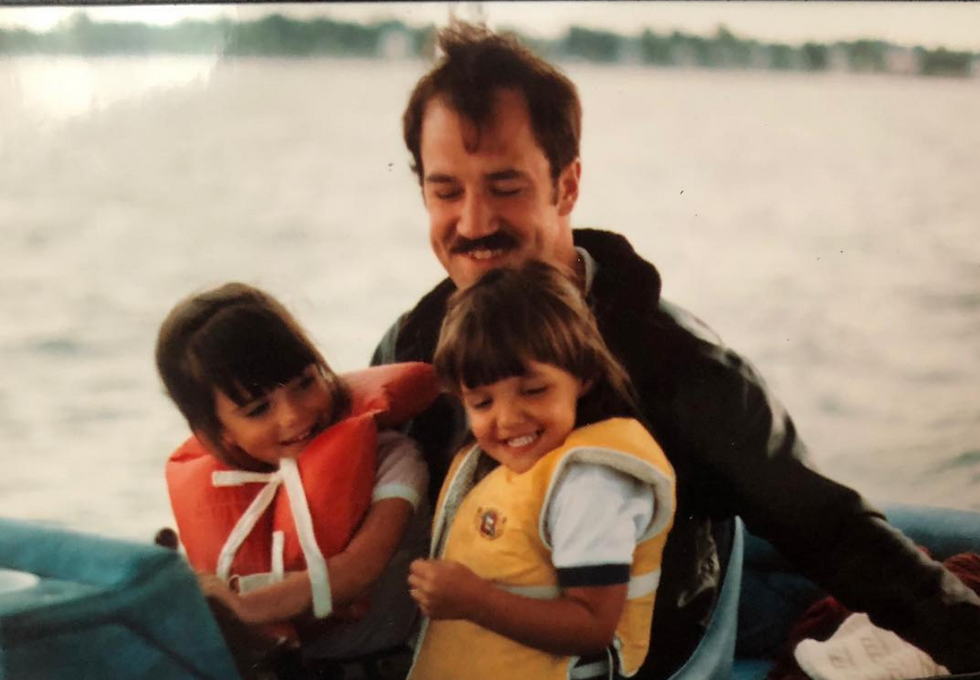 Kathleen and Martin Holmes brought their brood of five children up in Toledo, Ohio. All of their children were baptized and were taught at Roman Catholic schools. Katie's dad was an attorney and her mother a homemaker. Their marriage was a successful one and her parents remain together today.
While Katie's home life could be considered traditional, her parents always anticipated that she was destined for more than motherhood alone.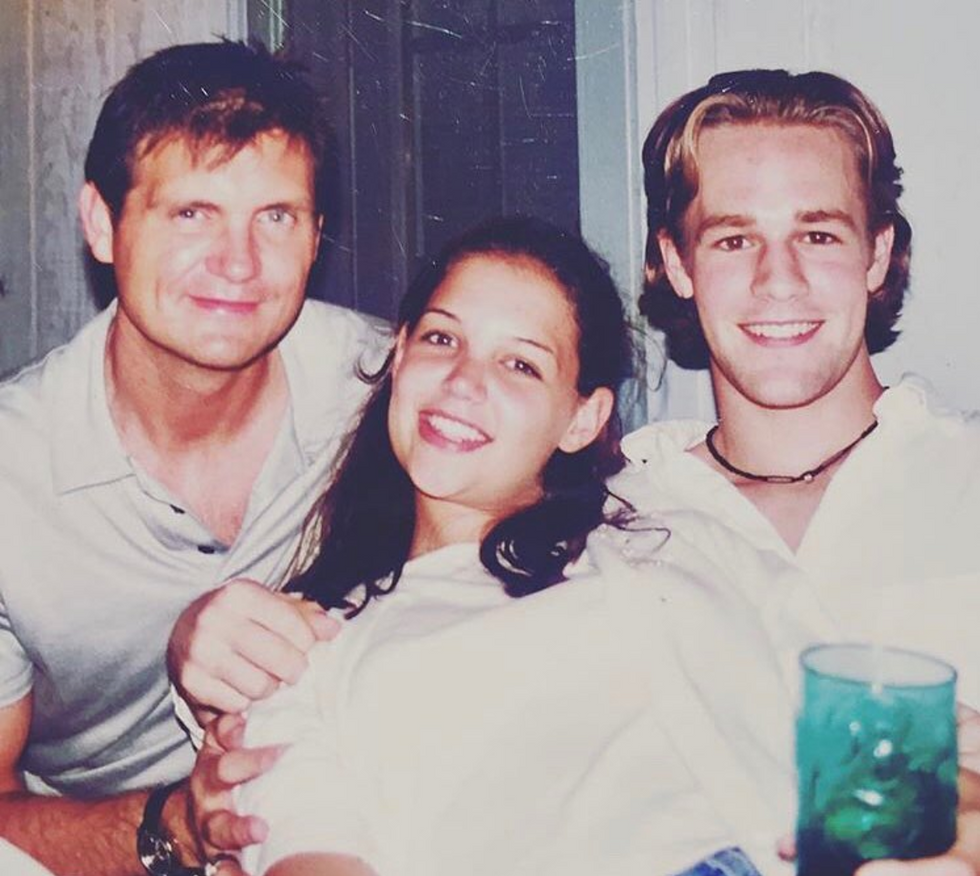 A high achiever at school, Katie got into Columbia University, and her father thought that she might become a doctor. However, after being scouted for modeling work, Holmes' world opened up to a whole new field of possibilities. She was soon auditioning for acting roles and landed a part in 1997's
Ice Storm.
Booksmart Katie turned down the lead role in Buffy The Vampire Slayer to finish high school.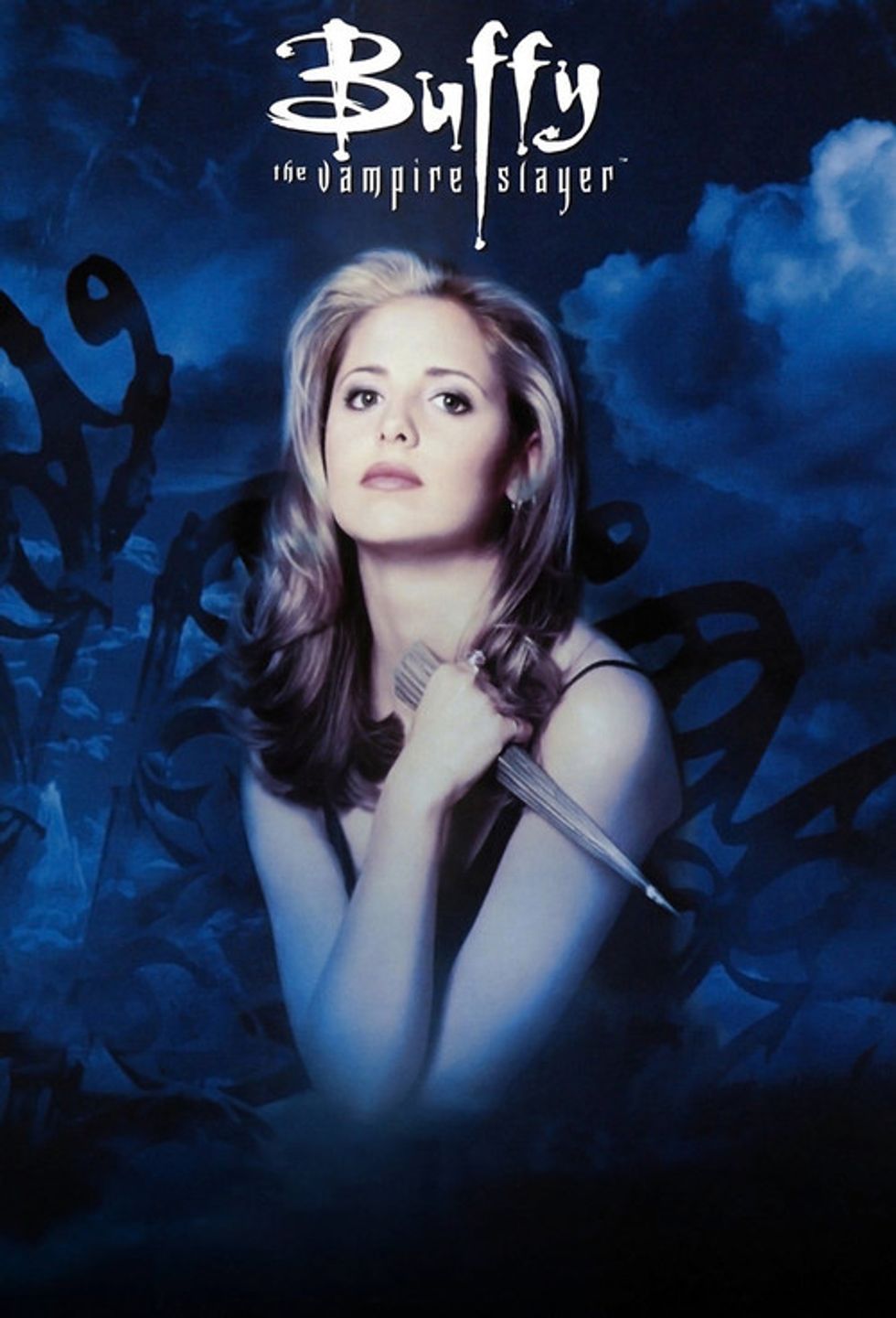 The dedicated student even nearly lost out on her part in
Dawson's Creek
as the audition clashed with her school play. Looking back, Holmes
reportedly
recalled: "I was doing my school play,
Damn Yankees.
And I was playing Lola. I even got to wear the feather boa. I thought, 'There is no way I'm not playing Lola to go audition for some network. I couldn't let my school down. We had already sold a lot of tickets. So I told Kevin and The WB, 'I'm sorry. I just can't meet with you this week. I've got other commitments.'"
Fortunately, Holmes's audition tape was so good that she got the part anyway.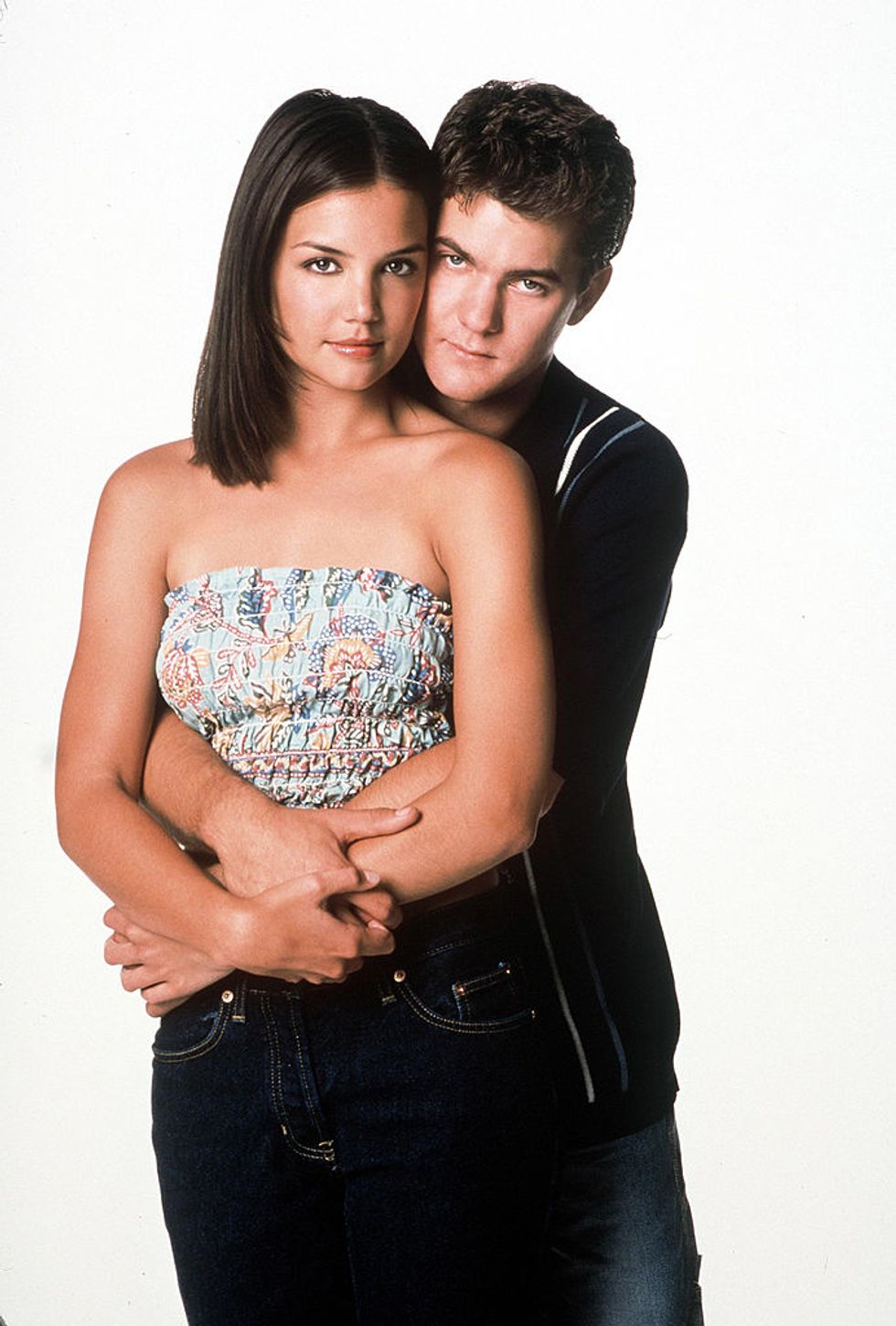 It was while working on
Dawson's Creek
that Katie met her first love, who she dated both on and off the screen, Joshua Jackson.
The pair dated for the first two seasons of the show.
But, of course, young love was never going to last and the pair broke it off before the third season began.
New Millenium, New Man.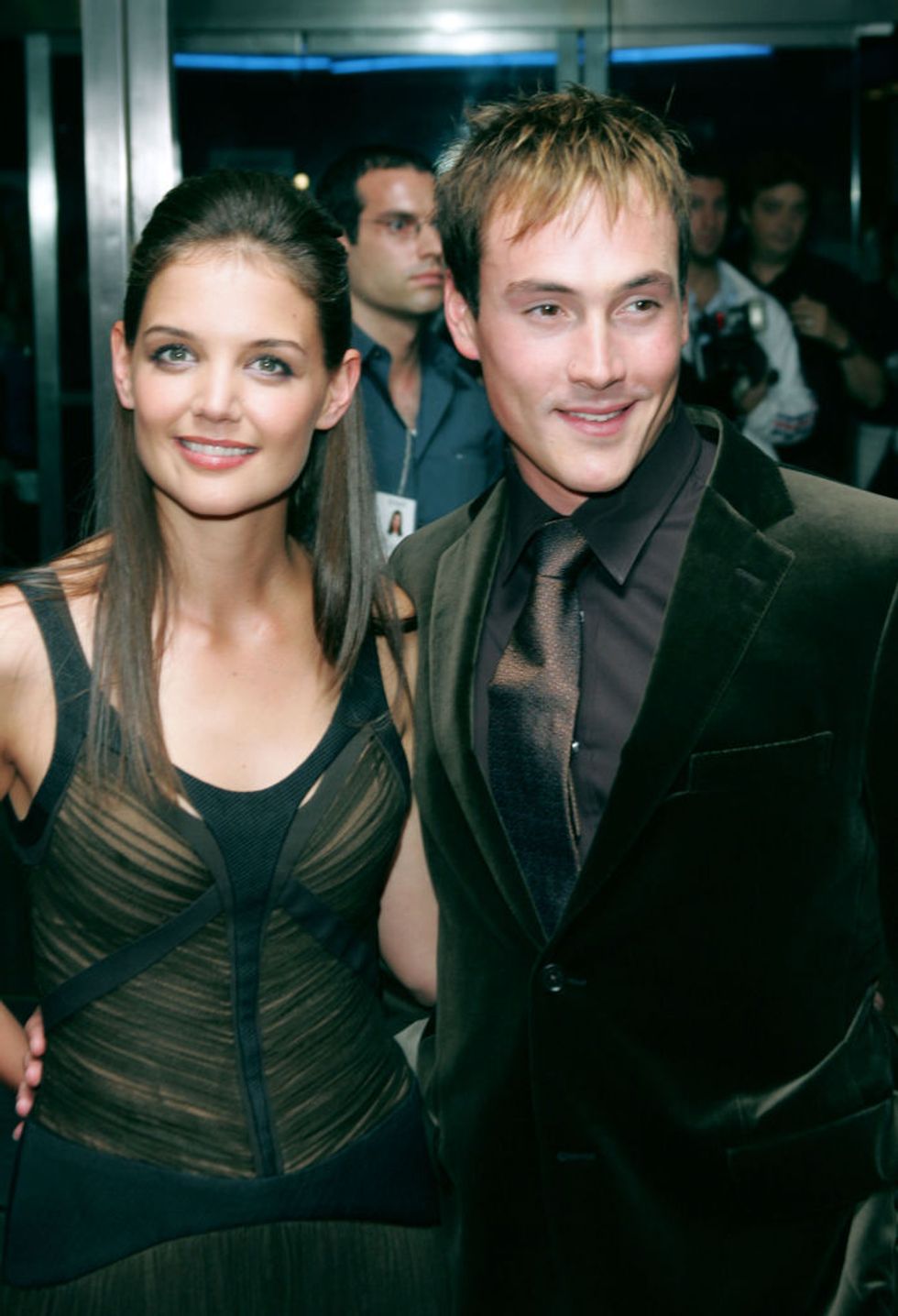 By the year 2000, Holmes was dating fellow actor, Chris Klein (
American Pie
).
Holmes and Klein both seemed to be in it for the long haul.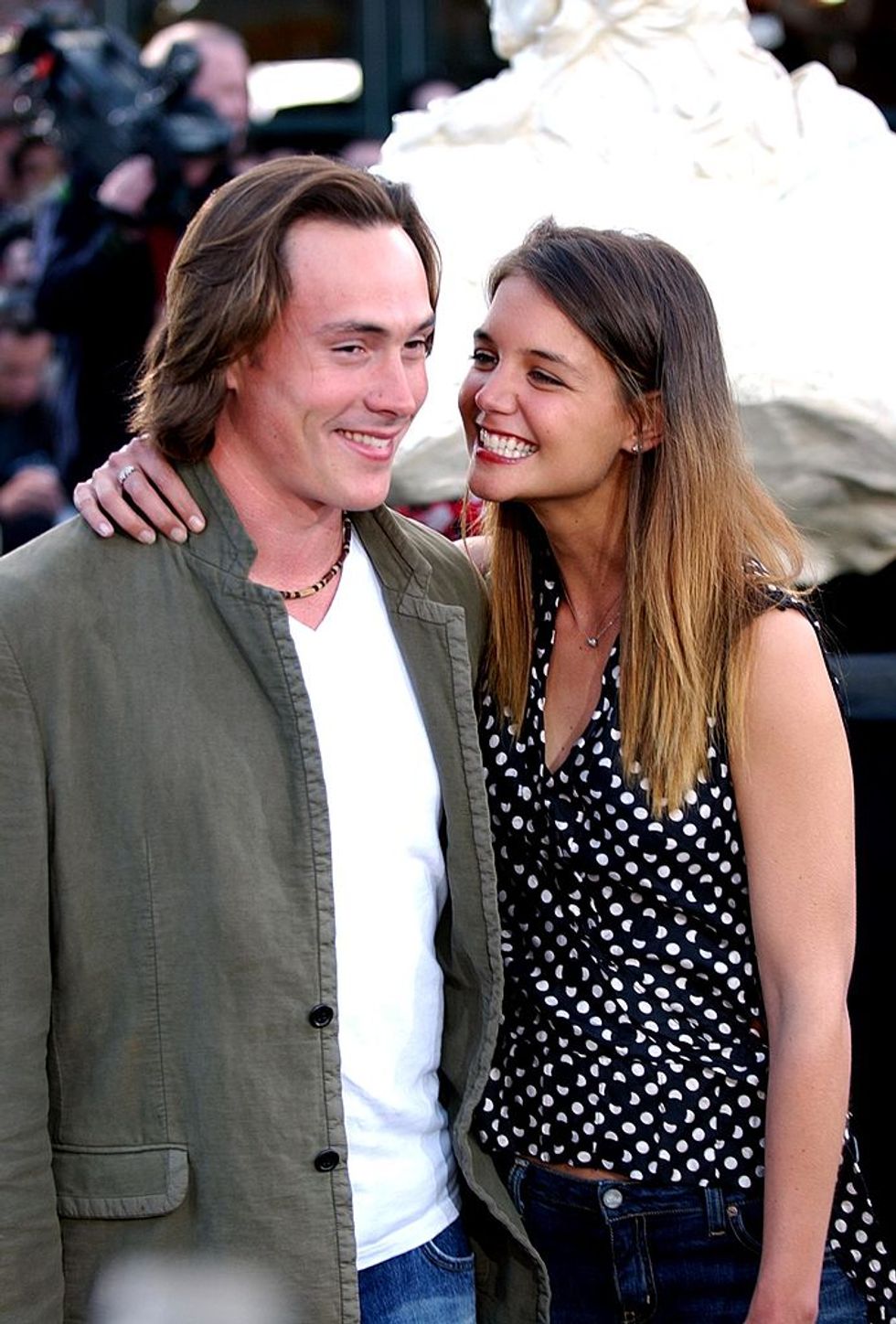 After three years together, the couple got engaged. It seemed at this point, around Christmas 2003, that Holmes had met her Mr. Right. However, things did not go to plan and the couple called off the wedding plans and announced their separation in March 2005. Whatever happened to this ill-fated romance remained a mystery (no
tell-all track
like we got from Miley...).
That's when Katie met Tom...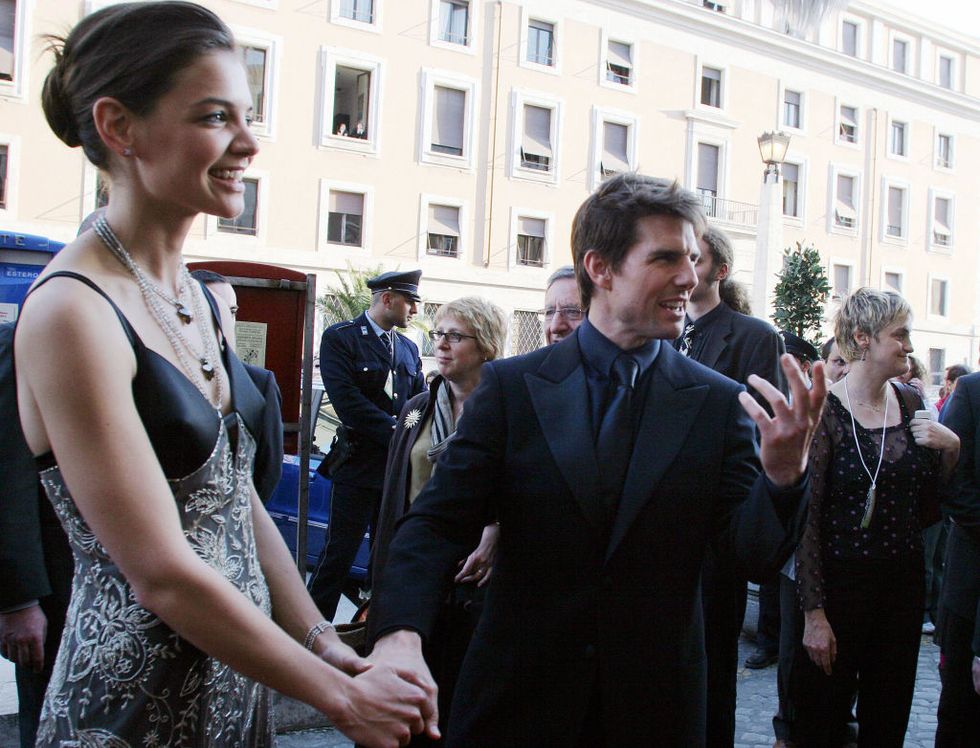 If only she'd known, right? If only
any of us
had known... I guess, I mean,
surely
there should have been alarm bells tied to the way that he had treated Nicole Kidman - but,
whatever.
After seven weeks of meeting, forty-three-year-old Tom Cruise proposed to twenty-six-year-old Katie Holmes.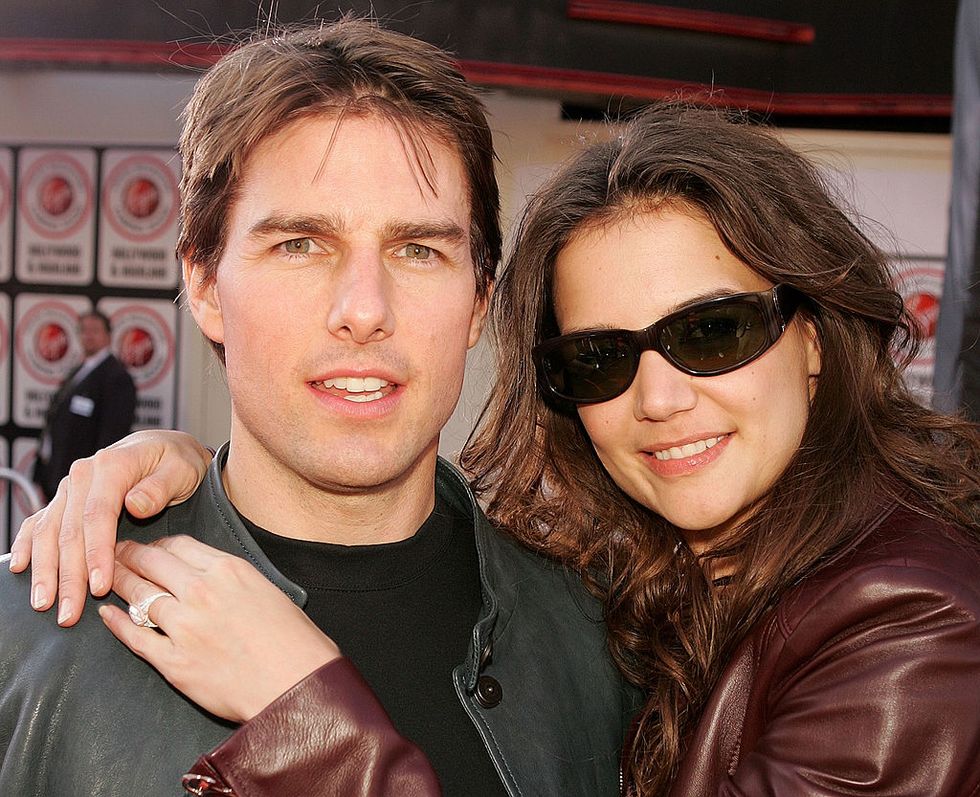 Now, you can think what you like, but I'm not far off twenty-six and if a forty-three-year-old tried to marry me, I would not be keen. But, by that point, Cruise had gotten Holmes "interested" into Scientology, so who knows what she was thinking?
The pair wed in a Scientologist ceremony in 2006.
If you look
really
 closely, you can see that he is standing on a tiny bag of bones. Just kidding!!
The wedding was celebrated as though they were Charles and Diana.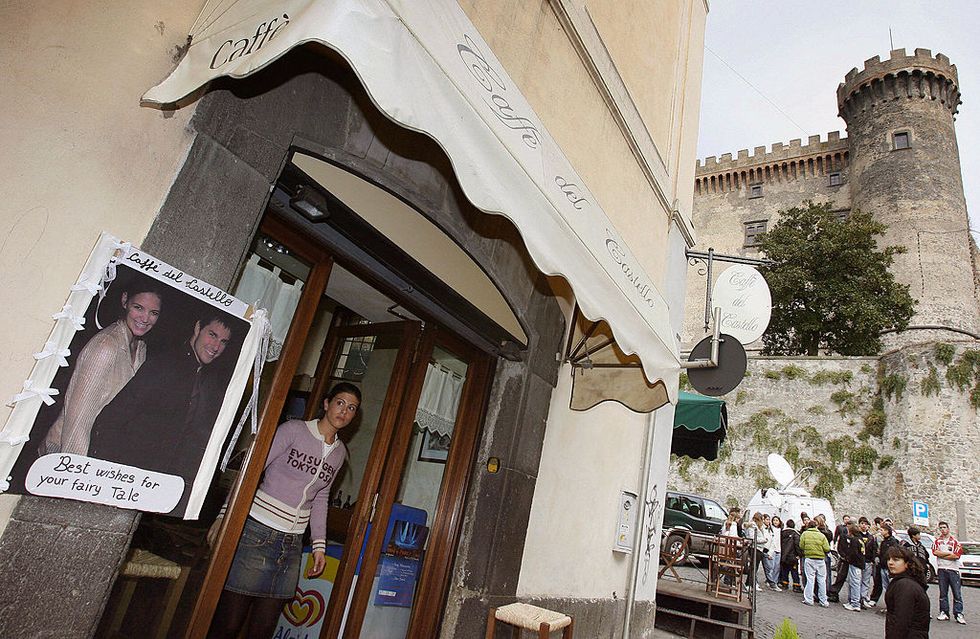 People just love an A-list celeb couple, and an A-list celeb couple getting married(?!) - wow, well that truly is a modern fairytale.
Baby Suri had been born before the big day.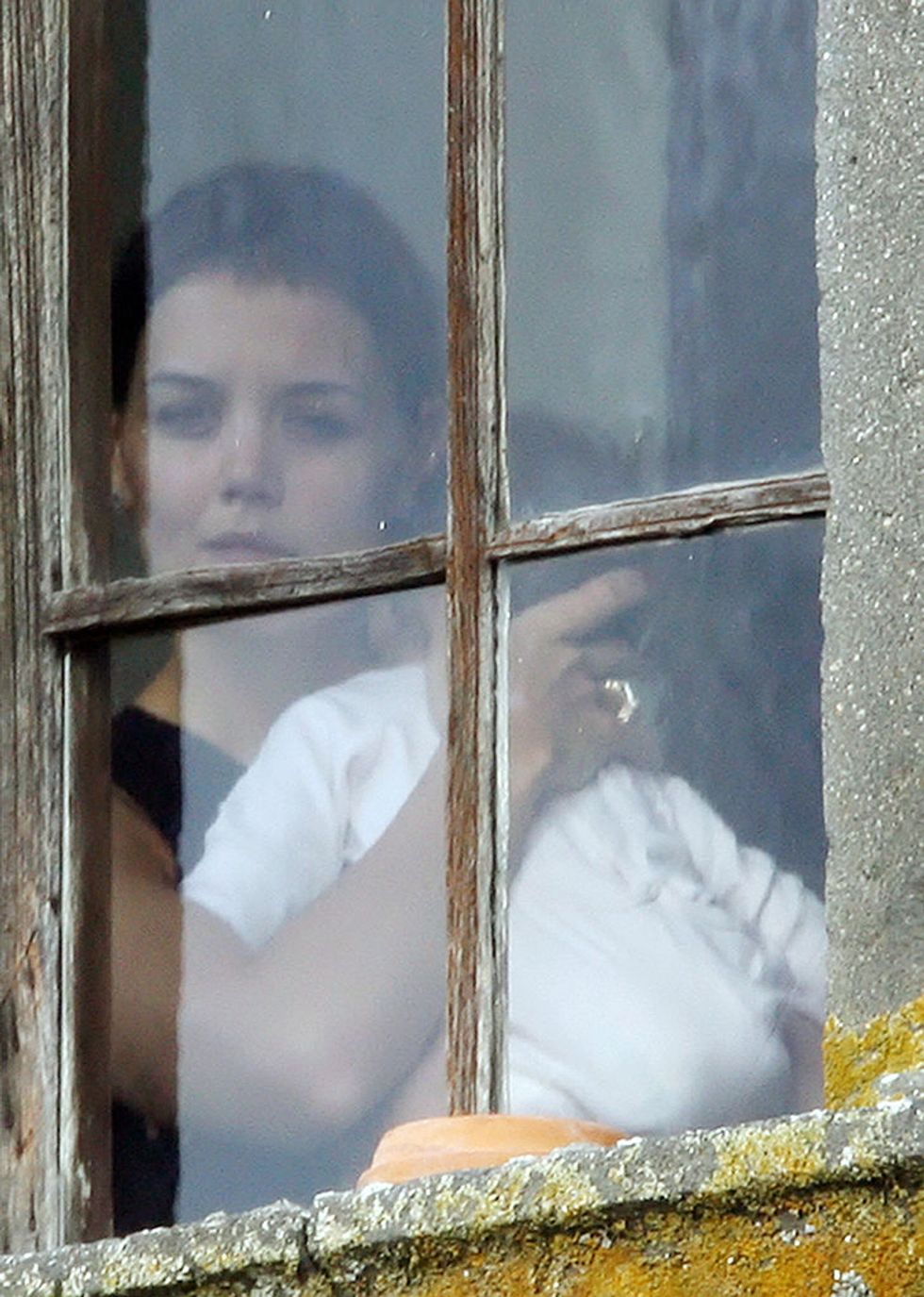 In the photo taken on the day of the wedding, Holmes doesn't half look like a trapped princess doomed to marry a dreadful prince... perhaps, by this point, she was already doubting the potential union...
The wedding went off without a hitch.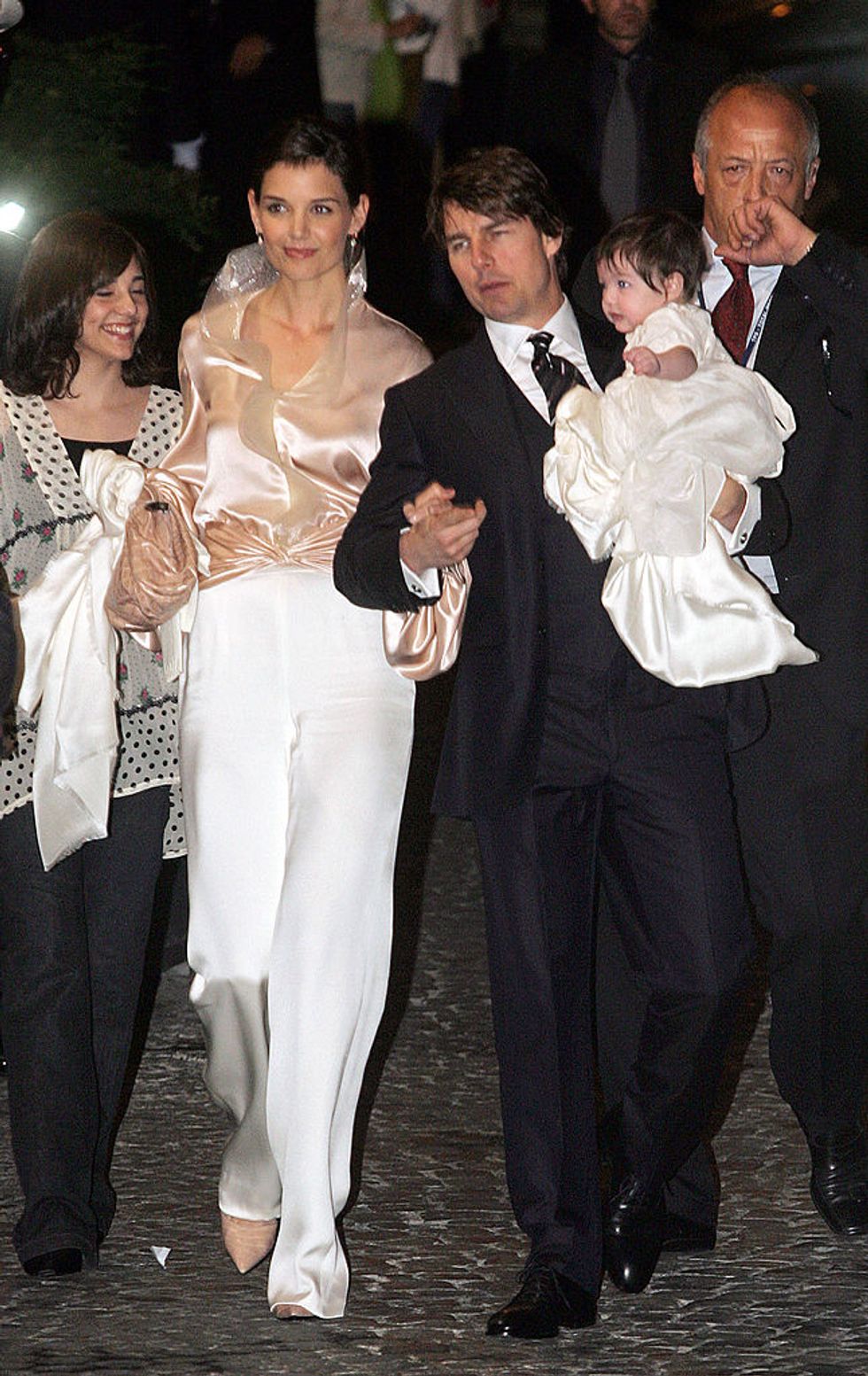 The ceremony was awash with notable celebrity faces and the bride and groom, with their new baby in tow, looked picture perfect.
Keeping up with the Beckhams.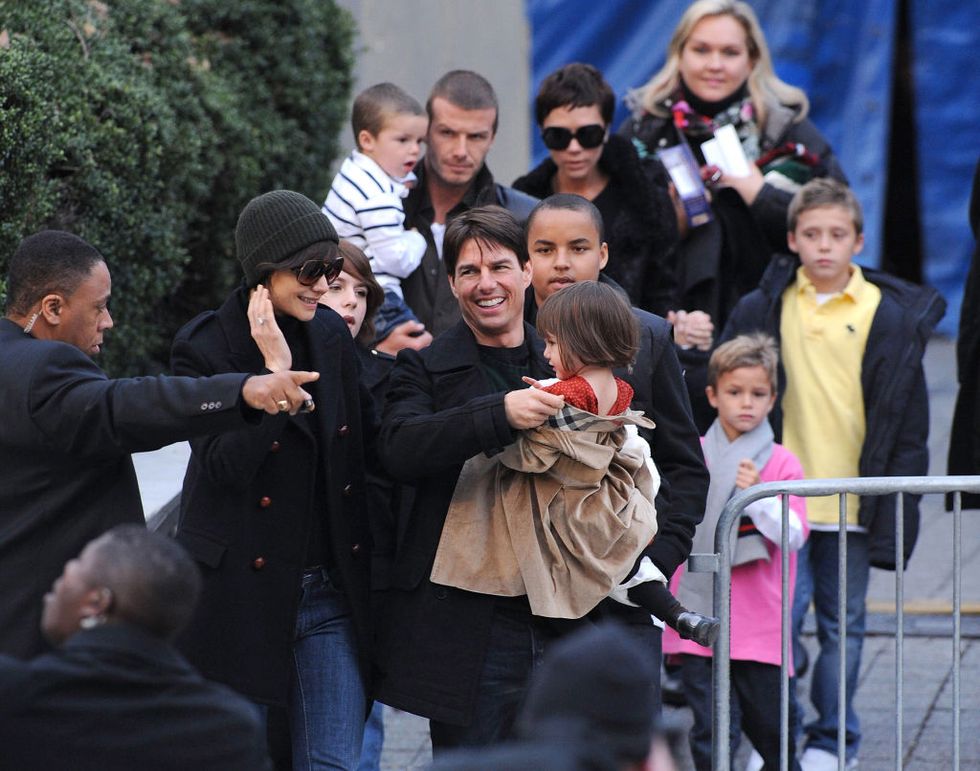 The Cruise clan were often seen out and about with the successful A-list couple (and their brood of kids), the Beckhams. However, the deeper that Tom delved into Scientology, the more distant the family became from their "none- Scientologist" friends.
Katie reportedly began to feel more and more isolated.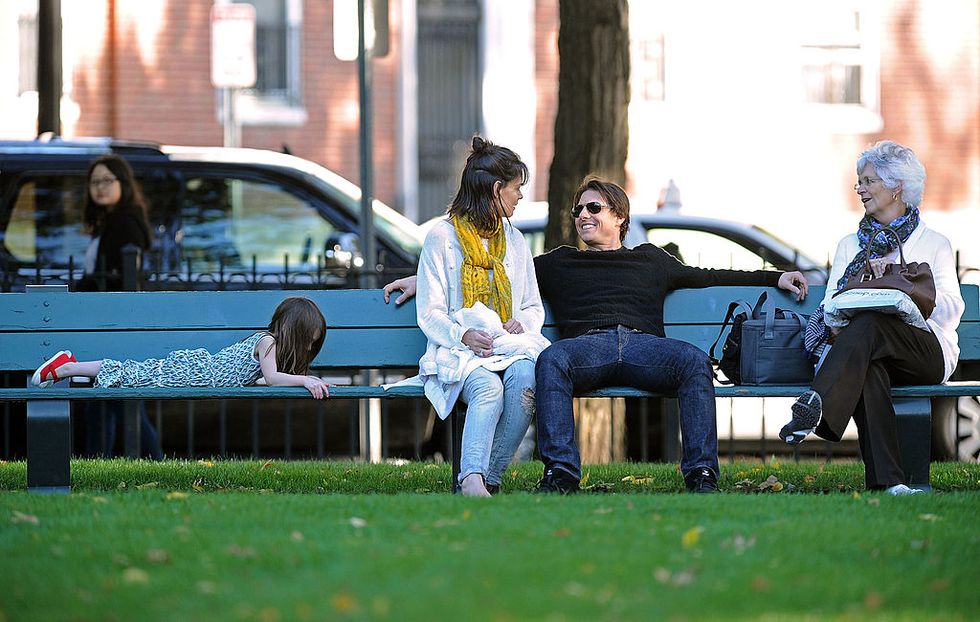 With her own flailing views on Scientology causing a definitive rift in the marriage.
By 2012, Katie Holmes had filed for a divorce.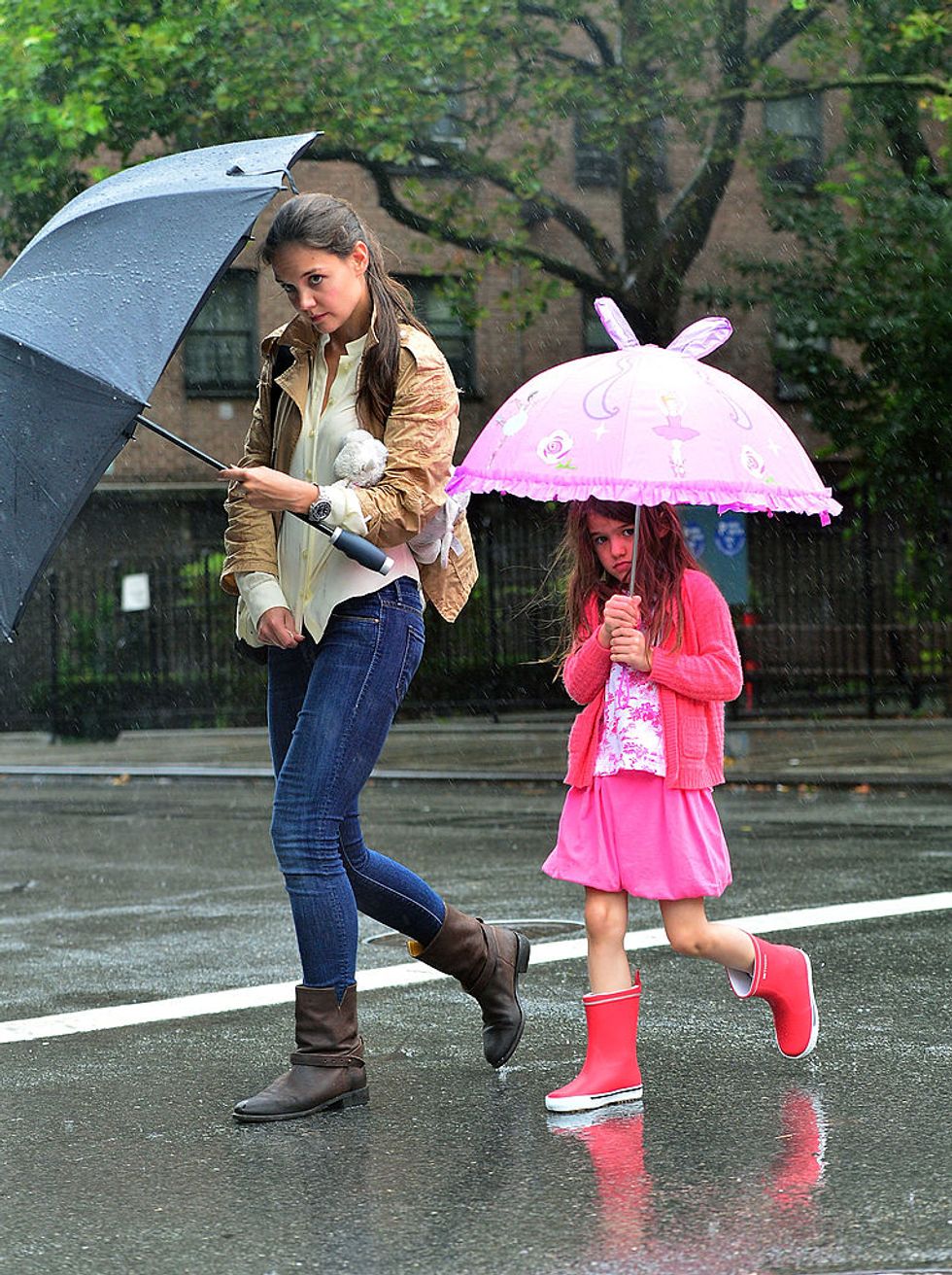 The terms of the divorce meant that, if Katie wanted to maintain custody of the couple's daughter, Suri, she would not be allowed to talk about Tom or anything to do with the relationship. I think that if we're ever going to find out about what happened, it'll be through some tell-all memoir written by an adult Suri.
A year later, Katie started seeing Jamie Foxx.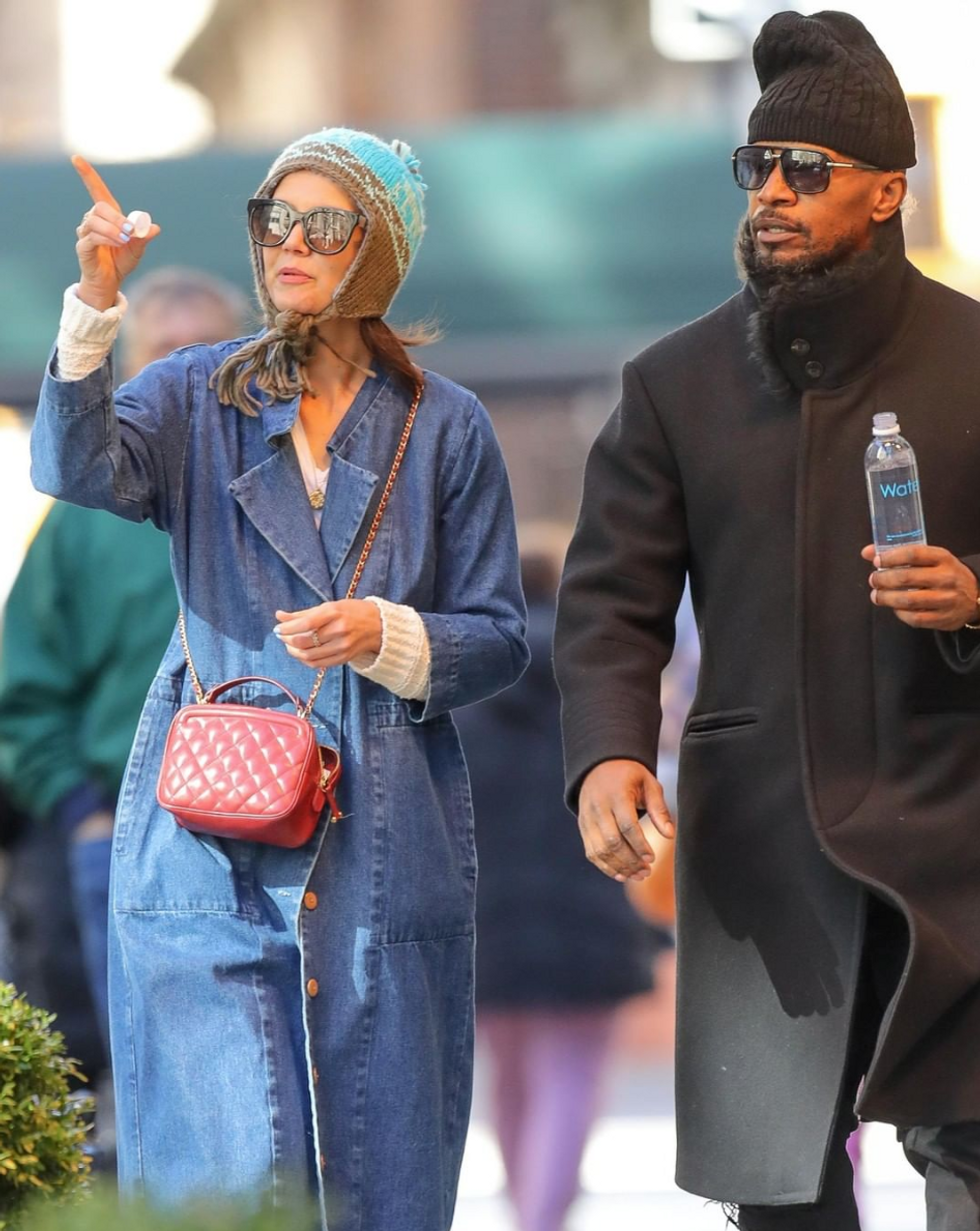 ....but it's a secret, so
sssh!
They could only make their relationship public five years after Holmes' divorce.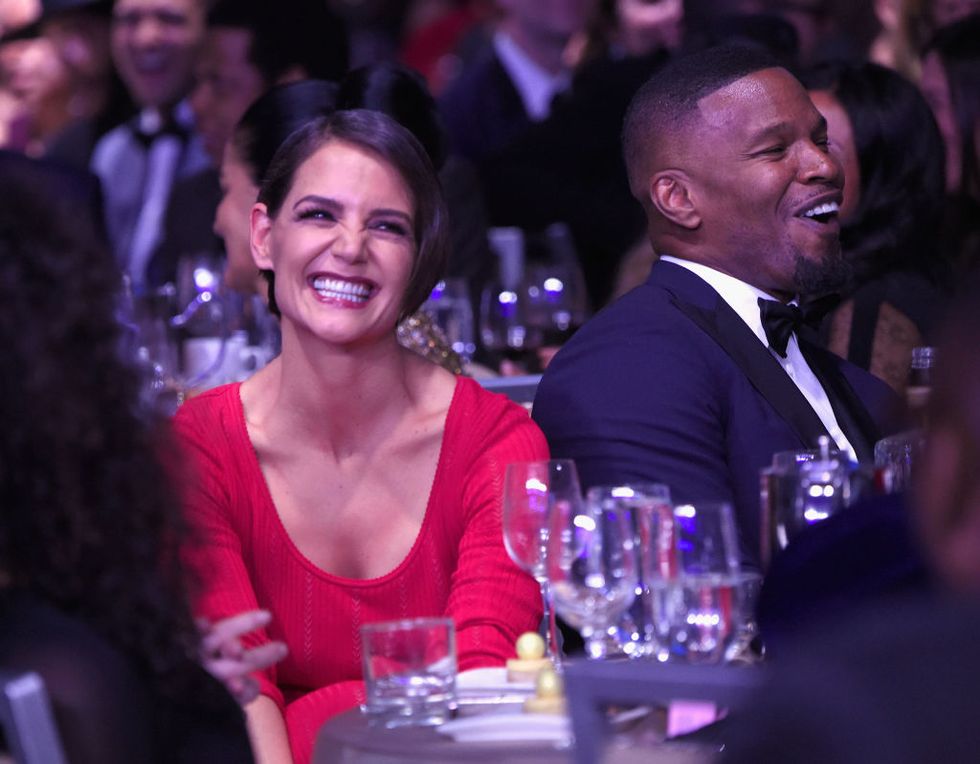 Also stipulated in the Cruise divorce was that Katie would not publicly date anyone for five years. As absurd as it sounds, one wonders what the exact reason for this clause was. Could it really be to do with Tom's ego? Could he not handle the public seeing his ex-wife move on? Surely getting a divorce from someone should mean that they do not get to interfere with your life anymore, but, eh, what do I know?
Jamie's daughter, Corinne Foxx, approved of the relationship.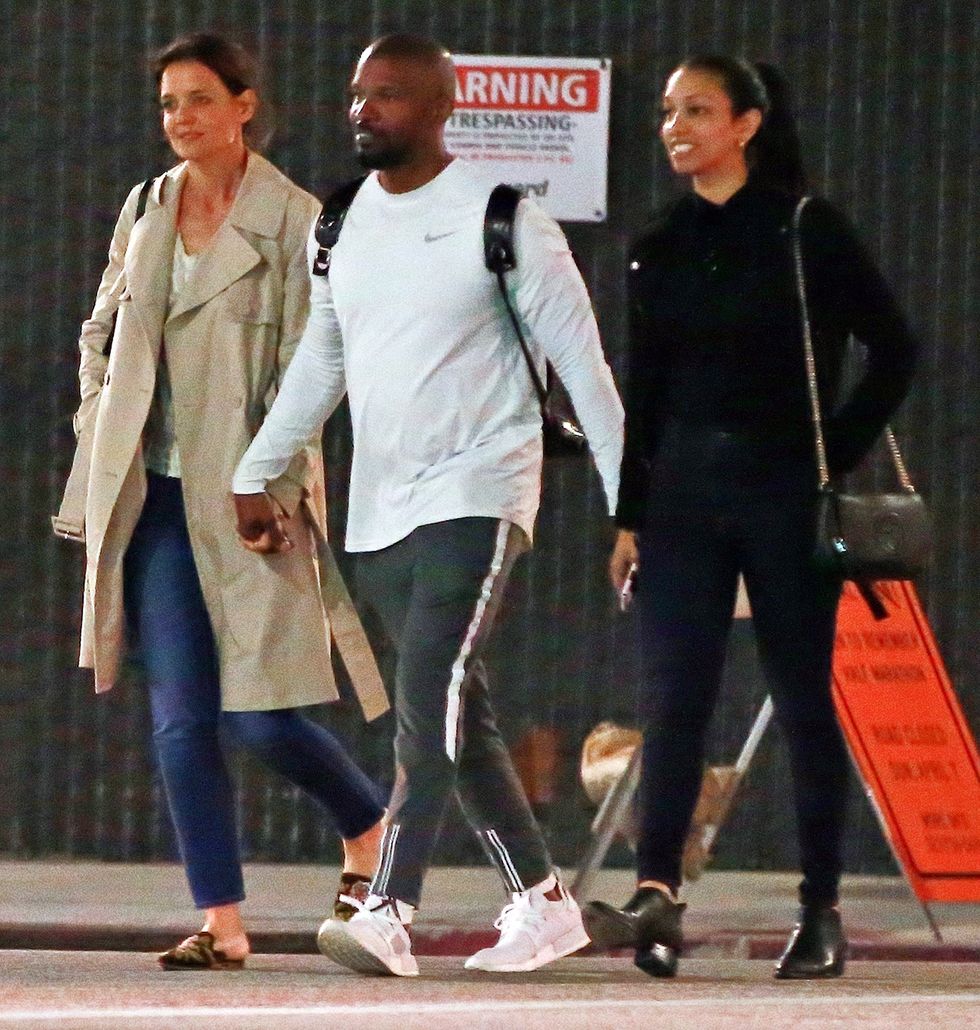 It's always important that your partner gets on with your family, right?
Talking to People
in May this year, Jamie Foxx's daughter, Corrinne, said that she approved of the couple. She said: "They are so great and Katie is always so chic. They were wonderful."
Having not seen her own father in many years, Suri probably appreciated that Foxx was there.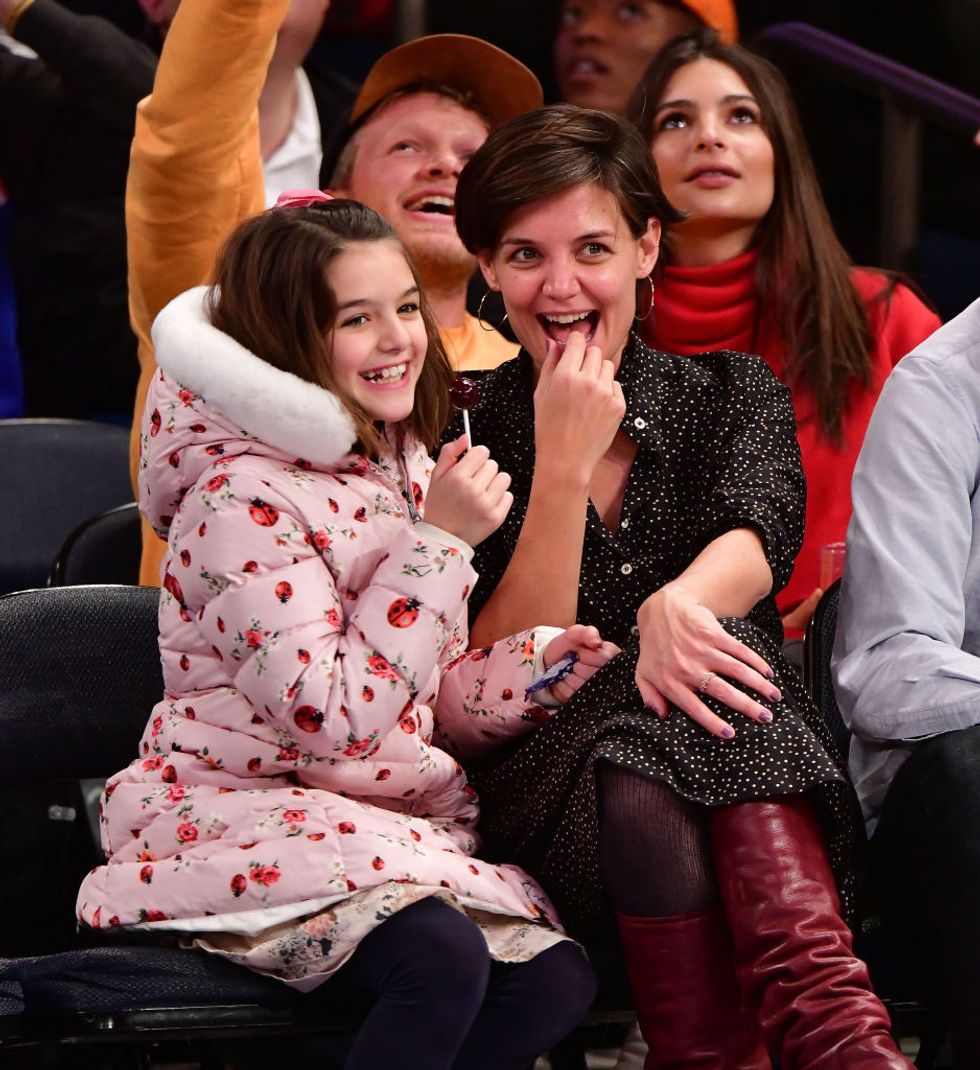 After the divorce between Tom and Katie, it has been
reported
on multiple occasions that the actor has cut ties with both Katie and their shared daughter, Suri.
Katie has been doing the job of both parents.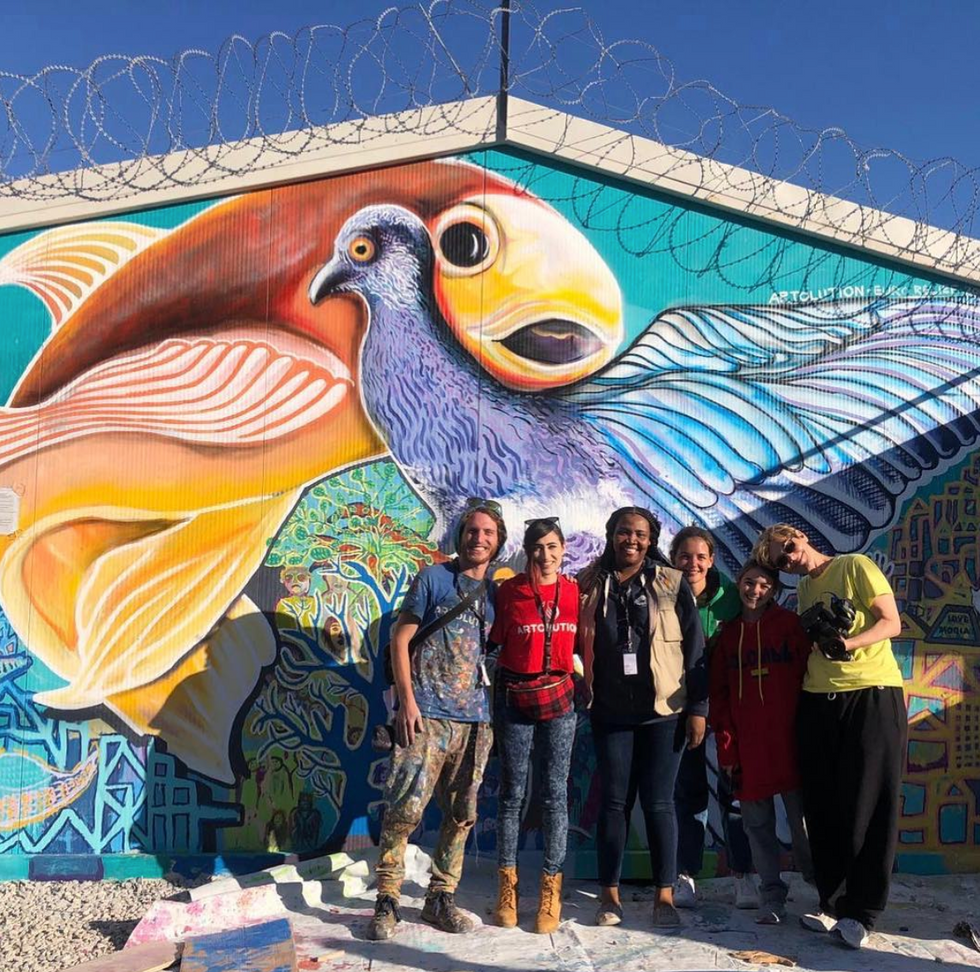 There's no denying that Suri looks like a well brought up kid. Her mom has devoted her time to her and, not only given her all of the love and support that she needed, but made sure to enlighten her about the world's injustices, too. Earlier this year, she took Suri along with her to help refugees in crisis at the Moria Refugee camp in Greece.
So, where's Tom Cruise been at?
Being in a cultish religion can make being a regular dad hard... it's strange that Tom can make movies doing literally anything, but there are such strict rules regarding his private life. As Katie
left
the church, it is rumored that Tom is not allowed any contact with her. This probably makes it hard to arrange playdates, I guess...
People are calling Tom Cruise out left, right, and center.
@TonyOrtega94 I won't see another Tom Cruise movie until he sees his daughter Suri

— joey cee (@joey cee)1563584111.0
Imagine if everyone boycotted Tom Cruise's movies until he saw his kid...
Some think that Katie is protecting Suri from Tom...
I helped Katie Holmes and Suri Build a Bear for an hour and a half by ourselves while she talked to her mom about d… https://t.co/qwFxQQUqcd

— Martha Stewart Stan (@Martha Stewart Stan)1554873800.0
One of the other rumors
circulating
the internet is that Katie literally had to flee from Tom and his oppressive Scientology ways - fearing that he would brainwash young Suri, she kept them apart. This tweet suggests that
both
mom and daughter wanted out of the oppressive marriage. But who knows what would have happened if they had stayed? The longer Suri was involved with the organization, the more likely she's have been to buy into it all.
Putting Suri in Sea Org boot camp.
@rcerler @MikeRinder Sometimes I wonder if Tom Cruise knows it's all a lie but is trapped. But then I remember he w… https://t.co/ZGTKptJSuQ

— SCV Watcher (@SCV Watcher)1548855253.0
One of the most common rumors about Katie's decision to leave
Scientology
was that Tom wanted to put Suri into the alarming Sea Organization's boot camp.
What is "Sea Org," you ask?
Well, basically, it's like the part of the Scientology family with the most serious and dedicated members of the order. It's described as a paramilitary organization and many are wary of it due to its totalitarian nature, with a severe lack of basic freedoms for its members. I guess you could say that it's the most cult-y part of Scientology. It's no wonder that Katie Holmes wasn't up for Suri joining up.
The Sea Org has a really bad rep.
And its bad reputation isn't unwarranted either.
Exactly my thought, Lady Caputo!
Katie 👏🏼 Holmes 👏🏼 deserves 👏🏼 this after 👏🏼 years 👏🏼 with 👏🏼 that 👏🏼 creepy 👏🏼 Scientologist. Jamie Foxx and Kat… https://t.co/XbSzPM2Cfc

— Lady Caputo (@Lady Caputo)1504706476.0
After all that seriously messed up drama with Tom Cruise, to see Katie Holmes with a nice down to earth guy like Jamie Foxx was good news all round.
But now it seems as though the Foxx fairytale wasn't all that it seemed.
Katie Holmes is a mf kween who didn't escape Scientology just for someone to never show her the love she deserves

— karen (@karen)1566277312.0
Multiple sources are
claiming
that Jamie Foxx was never completely invested in the relationship with Katie Holmes and didn't really put the work in for the pair to make a real go at it.
It doesn't seem as though Katie Holmes is too bothered about the break-up, though.
She was seen out, today, following the announcement that her, ex, Jamie Foxx, might be seeing the young and attractive singer, Sela Vave, who he was seen holding hands with while leaving Lil' Pumps (?) 19th birthday party. Why do men in Hollywood never seem to grow up? If I'm showing up to a nineteen-year-old's birthday party when I'm fifty-one, dressed in a white hoody that looks like it came straight from the hanger of some shop that plays music too loud, then you may as well go ahead a shoot me. I mean, I like Jamie Foxx, but come on, man.
Sela Vave is apparently under Jamie Foxx's record label.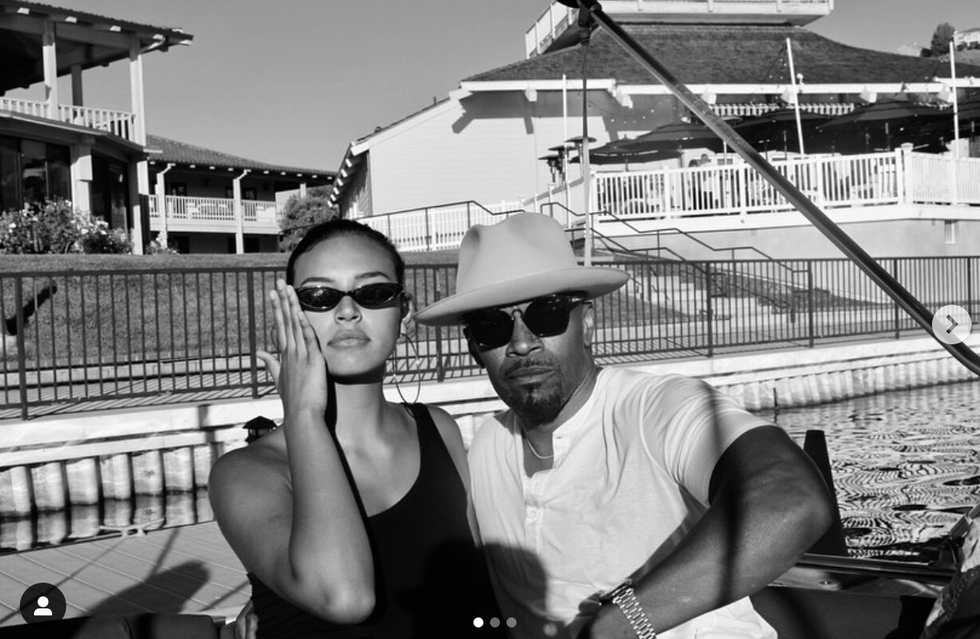 Nice. Although Foxx has denied the claims that the pair are dating and a
source
close to the actor has said that he was only holding her hand as they left the club to help to lead the way and that "she's just a girl he's helping out, a young singer." Well, I guess time will tell, eh?
Katie Holmes is concentrating on what matters to her most...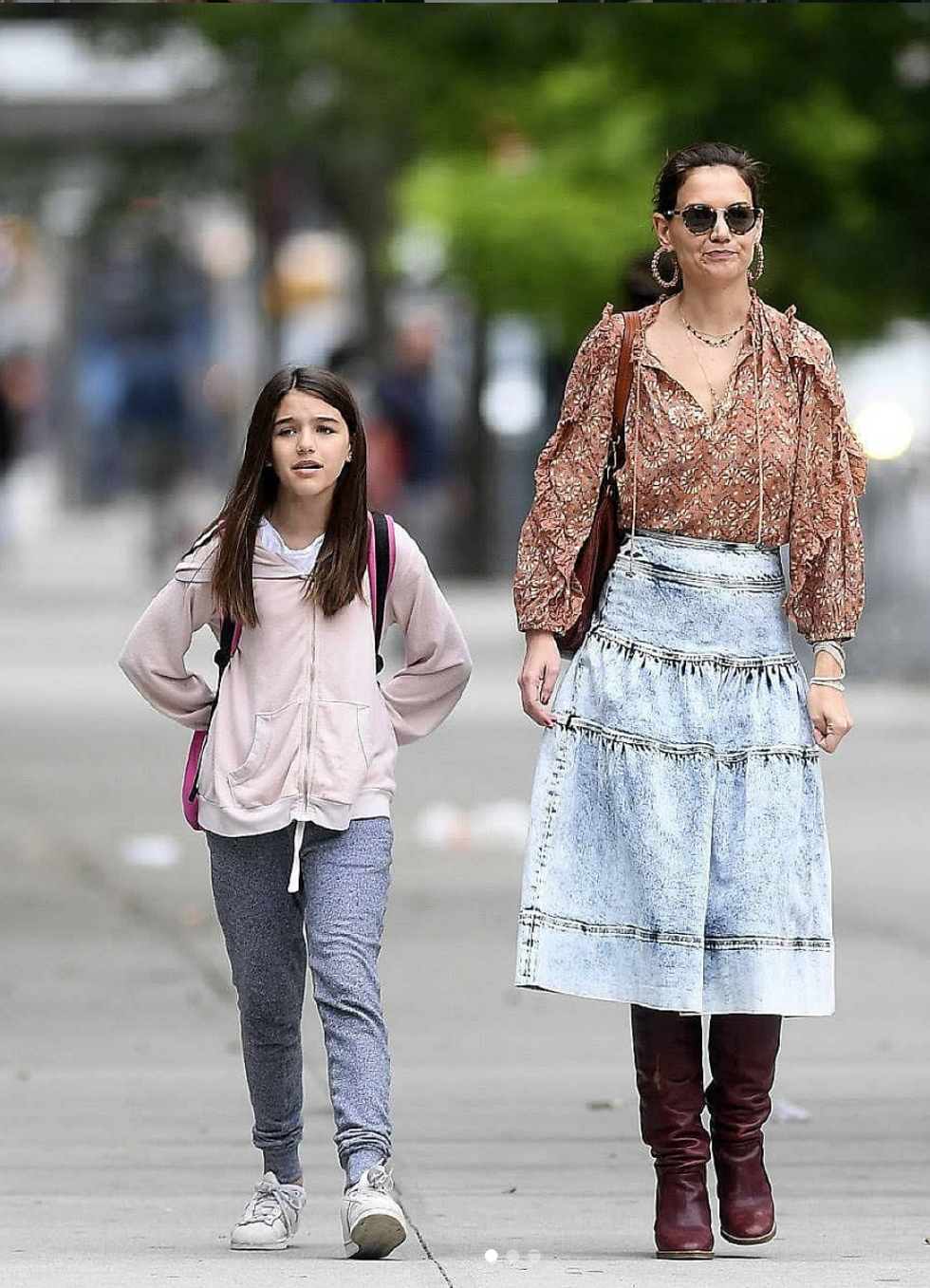 Raising her daughter, Suri. Not having a boyfriend doesn't seem to bother Katie Holmes. Even when seeing Foxx, Suri was always the priority. So whatever happens next, one thing is for sure: this mother and daughter duo will always be as thick as thieves. That is unless Suri ends up marrying some guy who gets her to join his cult... but how likely is that?